-Lurid Crime Tales-
Teen charged with incest, rape after 11-year-old sister relative gives birth
[NYPOST] A St. Louis teen confessed to raping his 11-year-old relative about 100 times after she gave birth to his baby in a bathtub, according to a news report.

Cops were tipped off to the alleged abuse at the hands of Norvin Leonidas Lopez-Cante when his father brought an infant to St. Joseph Hospital on Tuesday and told police someone left the child on his front porch, KSDK-TV reported.

The baby still had its umbilical cord and placenta attached and a body temperature of 90 degrees, the NBC affiliate said.

On Thursday, police visited the father, Francisco Javier Gonzalez-Lopez, and he told them his 17-year-old son was the father of the child and their 11-year-old relative was the baby's mother ‐ but claimed he had no knowledge of the abuse or the pregnancy until the girl gave birth.

Lopez-Cante later admitted to authorities that he had sex with the girl about twice a week, a total of about 100 times, the report said.

Cops arrested both the father and the son, KSDK-TV reported.

Lopez-Cante was charged with first-degree statutory rape, sodomy and incest.

Gonzalez-Lopez was charged with endangering the welfare of a child. Court papers show he was in the country illegally and was previously deported.


Posted by: Fred || 02/16/2020 00:00 || Comments || Link || E-Mail|| [6478 views] Top|| File under:
-Land of the Free
Trump To Attend The Daytona 500; Will Drive Truex's Car And Do Doughnuts In The Infield
Ha - not the Babylon Bee!

When I heard about this yesterday, I was kind of hoping for a little bit of Bo & Luke Duke before the race.
[Fox News via Drudge] - President Trump's appearance at the Daytona 500 on Sunday may feature a guest appearance from the presidential limousine known as "The Beast."

Trump is planning to take a lap around the track at Daytona International Speedway prior to the venerable NASCAR event, Fox News chief White House correspondent John Roberts reported on Friday, citing multiple sources familiar with the matter. Plans have not yet been finalized.
Posted by: Raj || 02/16/2020 10:02 || Comments || Link || E-Mail|| [6470 views] Top|| File under:
Africa North
Homecoming: Alexandria synagogue hosts Egypt's largest Jewish prayers in decades
[IsraelTimes] 180 members of Egyptian-Jewish Diaspora return to fete renovated Eliyahu Hanavi shul, even as country's tiny Jewish community prepares for a Jew-free future.

This weekend marks the largest Jewish prayer gathering in Egypt for decades. From across the Diaspora, some 180 Jews of Egyptian origin have flown to the land of their fathers for a Shabbat dedicated to marking the newly restored 14th-century Eliyahu Hanavi synagogue in Alexandria.



"If it wasn't for [Egyptian President Abdel Fattah] el-Sissi, this would have never been done. A lot of things have changed since he's taken over," Mizrahi told AFP.

The weekend was closed to media and organized in part by the Nebi Daniel Association, an organization that works to preserve Jewish sites in Egypt. Only four or five septuagenarian and octogenarian Jews currently reside in Alexandria, Nebi Daniel Association board member Alec Nacamuli told The Times of Israel. The city used to house 12 synagogues, but most of them were sold over the years to support the Jewish community there, and its infrastructure and institutions, he said.

Once the largest in the Arab world, the Eliyahu Hanavi synagogue was recently reopened in a festive gathering of government officials and Egyptian Jews on January 10. In cooperation with the military, Egypt's antiquities ministry oversaw the 64 million Egyptian pound ($4 million) renovation which lasted over three years after the roof and staircase collapsed in 2016.

In January, Yolande Mizrahi, born and raised in Alexandria and now in her 80s, had one man to thank for the refurbishment. "If it wasn't for [Egyptian President Abdel Fattah] el-Sissi, this would have never been done. A lot of things have changed since he's taken over," Mizrahi told AFP.
Posted by: trailing wife || 02/16/2020 00:00 || Comments || Link || E-Mail|| [6468 views] Top|| File under:
Coronavirus Hits China's Crude Oil, Iron Ore, Coal Imports
[GCaptain] Calculating the exact impact on commodity markets from the coronavirus epidemic in China is still a fraught process, with too many unknown variables, but there are some early signs of the effect on physical shipments.

China's imports of crude oil and iron ore so far in February are running at levels well below the preceding months, and also from the same month last year, according to vessel-tracking and port data compiled by Refinitiv.

To be clear, what the numbers show is that the rate of discharge of cargoes is considerably slower, while the queue of vessels waiting to offload at Chinese ports seems to be longer than usual.

In other words, this doesn't necessarily mean that China's imports of crude and iron ore are plummeting, what it does mean is that the ports seem to be struggling to get back to normal volumes of cargo movements.

The coronavirus has killed more than 1,300 people and infected more than 48,000 people in China, but has also led to significant economic disruption as work places remained closed after the Lunar New Year holidays as Beijing worked to stop the spread of the disease.

The unloading of iron ore cargoes appears to have been affected, with Refinitiv data showing 28.2 million tonnes from 211 vessels was discharged in the first 12 days of February.

This is down from the 33.4 million tonnes achieved in the same period in February 2019, and it's also worth noting that the Lunar New Year holidays fell in February last year, which would have slowed unloading in that month.

The daily rate of iron ore being offloaded so far in February is 2.35 million tonnes, down from 2.93 million in January and 3.09 million in December.

The data also shows that 66 vessels carrying 10.3 million tonnes of iron ore are awaiting discharge, while 41 ships with 6.7 million tonnes are in the process of unloading their cargoes.

A further 192 vessels carrying 31.8 million tonnes are en route to China and expected to reach port by the end of the month.

All up, this gives a potential of about 77.6 million tonnes of iron ore arriving in China in February, down from 90.9 million in January and 95.8 million in December.

To be sure, the February numbers are still subject to revision and are likely to increase as more vessels are sighted, but the point remains that it looks like its going to be a soft month.

SLOW CRUDE DISCHARGING
It's a similar story for crude oil, with Refinitiv data showing 80 tankers carrying 90.7 million barrels have discharged cargoes in the first 12 days of February, a daily rate of 7.58 million barrels.

This is down from the 8.88 million barrels per day (bpd) in the first 12 days of February 2019, and also lower than the 9.67 million bpd in January and the 9.79 million bpd in December.

However, for coal the story is somewhat different, with 6.8 million tonnes on 111 ships offloaded in the first 12 days of February, for a daily rate of 566,000 tonnes.

This is actually higher than the 517,000 tonnes per day recorded in the first 12 days of February 2019, but still well below the 803,000 tonnes per day in January and the 658,000 tonnes in December.

There are also 47 vessels awaiting to discharge coal, and a further 90 en route and expected to reach China before the end of the month.

But even if all these ships do arrive in time and manage to discharge their cargoes, the likelihood is that seaborne coal imports in February will come in around 20 million tonnes, still some way short of the performance of recent months.

Overall, it appears that China's imports of major commodities may be constrained in February, but slower demand because of the coronavirus may not be the main reason, rather it's the struggle to get ports working at full capacity once again.
Posted by: Alaska Paul || 02/16/2020 00:00 || Comments || Link || E-Mail|| [6463 views] Top|| File under:
Stranded Tankers and Full Storage Tanks: Coronavirus Leads to Crude Glut in China
[GCaptain] The coronavirus's effect on energy markets is worsening, as the sharp fall in demand in China, the world's largest importer of crude, is stranding oil cargoes off the country's coast and prompting shippers to seek out other Asian destinations.

More than 1,360 people have died from the coronavirus in China, which has disrupted the world's second largest economy and shaken energy markets, with international benchmark Brent crude oil down 15% since the beginning of the year.

Major international energy forecasters expect demand to fall in this quarter, the first drop in a decade, due to the outbreak.

Chinese refineries have cut output by about 1.5 million barrels per day (bpd) over just two weeks, causing crude stocks to pile up.

That has left numerous Very Large Crude Carriers (VLCCs), capable of holding more than 2 million barrels of crude each, unable to unload at China's top crude import terminal of Qingdao, Refinitiv data shows.

Other cargoes are being diverted to South Korea, Malaysia, Singapore and other locales in China, while storage tanks in Shandong province – where Qingdao is located – are filling swiftly, sources said.

Oil storage tanks in China's eastern Shandong province are nearing peaks seen last June as independent refiners slash processing rates, industry sources said.

"We are cutting runs, but we still have (crude) cargoes on the way," said a Chinese refinery source, adding that the company was still exploring options as land storage is limited and it is costly to store on ships.

Shandong's commercial and strategic crude oil stocks are currently at 171.5 million barrels, not far from their peak of 175 million barrels in early June last year, according to oil analytics firm Kpler.

"In theory, there is a lot of spare capacity to fill, but we have never seen this full utilization" of storage, said Kpler analyst Alexander Booth, adding that utilization rates are currently at 61% in Shandong, versus 63% at last year's peak.

China's overall crude storage is at 760 million barrels, versus a peak of 780 million barrels in early June last year, Kpler's data shows.

DEMURRAGE COSTS RISE, FREIGHT RATES PLUNGE
The lack of space in tanks is prompting traders to divert cargoes scheduled to arrive in February and March until China's demand improves, multiple trade and shipping sources said.

When vessels cannot be unloaded, their charterers have to pay what is known as demurrage costs. Those fees have climbed to more than $100,000 per day for a cargo arriving next week compared with about $90,000 per day for those loaded 40 days ago, prompting some shippers to try to transfer crude to older tankers that cost less to operate, they said.

Freight rates meanwhile, have plunged to nearly half the levels they were at as the virus has hit demand and after the U.S. partially lifted sanctions on one unit of Chinese shipping firm COSCO.

Sources at Shandong ports said while storage levels are high, they are working with refineries to move oil out and make way for more cargoes that are expected to arrive in the coming weeks.

"The pace of moving crude out from tanks is slow. So if vessels are arriving at the same time, some of them might need to wait for 2-3 days," said a source at Rizhao port in Shandong.

"We still have around 30% of space at our oil storage at this moment, which is already a lot better than the previous weeks, as truck drivers are gradually returning to work."

Manufacturing activity was paused for the Lunar New Year last month when the virus struck, preventing workers from returning to their jobs.

State-run ChemChina has diverted some crude oil cargoes which were supposed to arrive in China to floating storage near Malaysia, a source with direct knowledge of the matter told Reuters. ChemChina did not respond to an email seeking comment.

Oil traders have signed new crude oil storage leases in South Korea, the nearest storage option to Qingdao, this week, said a source familiar with the matter.

Two supertankers – Universal Winner and Aegean Dream – carrying Brazilian crude originally heading for China have been diverted to the Singapore straits, Refinitiv data showed.
Posted by: Alaska Paul || 02/16/2020 00:00 || Comments || Link || E-Mail|| [6474 views] Top|| File under:
Great White North
Funding for women's group under review after call for ban on man-woman relationships
[NationalPost] The Quebec government says it will re-evaluate the $120,000 annual public funding it gives to the province's biggest women's federation after its president suggested that heterosexual relationships should be banned.

Gabrielle Bouchard, president of the Federation des femmes du Quebec, made the controversial comment Tuesday on Twitter, before issuing an apology on Facebook and during televised media interviews later in the day.

Bouchard says her original tweet was in reaction to news that a man out on parole after being convicted of killing his female partner had been arrested in the slaying last week of a 22-year-old woman in Quebec City.

In it she said heterosexual relationships were violent, mostly based on religion and possibly should be banned.

Labour and Social Solidarity Minister Jean Boulet said he will analyze whether the organization still qualifies for its annual subsidy in light of Bouchard's comments.

He said in an interview that Bouchard's words were unacceptable and lacked respect, but that he felt her apology was also sincere.

Bouchard's initial tweet was in response to the killing of Marylene Levesque, which prompted federal Public Safety Minister Bill Blair to announce an investigation Monday. Eustachio Gallese, 51, was charged last Thursday with second-degree murder in the death of the 22-year-old sex worker.

In 2006, Gallese was sentenced to life in prison without the possibility of parole for 15 years after he killed his 32-year-old partner, Chantale Deschenes, by beating her with a hammer before repeatedly stabbing her.

The parole board initially concluded Gallese posed a "high risk" of committing violence against a partner. But the board later revised its evaluation to "moderate" and by 2016 had allowed him out of prison on supervised outings. He was released to a halfway house in March.
Posted by: g(r)omgoru || 02/16/2020 16:03 || Comments || Link || E-Mail|| [6460 views] Top|| File under:
Science & Technology
This Is How The Air Force Gets Its New Survival Rifle To Fit Under An Ejection Seat
[The Drive] The U.S. Air Force has offered the first good look at how its new-ish GAU-5/A carbines squeeze in with other items inside a survival kit that the service's pilots are now flying with under their ejection seats. The guns are converted standard M4 carbines with various new features, most notably a special locking system that allows users to break it down into two halves in 30 seconds or less and reassemble when necessary just as fast.

The Air Force Life Cycle Management Center released the picture of the carbine broken down inside its kit, along with four tan-colored 30-round magazines and other items, along with additional images of the gun assembled and disassembled on Feb. 14, 2020. Air Force gunsmiths at the Air Force Security Forces Center, situated at Joint Base San Antonio-Lackland in Texas, assembled 2,700 of these GAU-5/As, also known as Aircrew Self Defense Weapons (ASDW), to units across the service between February 2018 and January 2020, when it reportedly completed all of the planned deliveries. It's interesting to note that this is 600 more guns than the Air Force expected to produce as of June 2018.

Posted by: Besoeker || 02/16/2020 00:00 || Comments || Link || E-Mail|| [6461 views] Top|| File under:
Science
Robot Nurses Will Make Shortages Obsolete
[DailyBeast] For years, the U.S. has experienced a shortage of registered nurses. The Bureau of Labor Statistics projects that while the number of nurses will increase by 19 percent by 2022, demand will grow faster than the supply, and that there will be over one million unfilled nursing jobs by then.

Those aged 65 or over comprise a bigger percentage of the U.S. population than ever, and by 2030, 20 percent of the U.S. population, or roughly 69 million people, will be senior citizens. While enrollment at nursing schools is up, these programs aren't big enough to accept the number of applicants required to fill these positions.

So what's the solution?

Robots.

Japan is ahead of the curve when it comes to this trend, given that its elderly population is the highest of any country. Toyohashi University of Technology has developed Terapio, a robotic medical cart that can make hospital rounds, deliver medications and other items, and retrieve records. It follows a specific individual, such as a doctor or nurse, who can use it to record and access patient data. Terapio isn't humanoid, but it does have expressive eyes that change shape and make it seem responsive. This type of robot will likely be one of the first to be implemented in hospitals because it has fairly minimal patient contact, works with staff, and has a benign appearance.
Posted by: Skidmark || 02/16/2020 00:00 || Comments || Link || E-Mail|| [6486 views] Top|| File under:
Who's in the News
29
[untagged]
7
Sublime Porte
4
Taliban
2
Govt of Iraq
2
al-Nusra
2
Commies
1
Islamic State
1
Moslem Colonists
1
Muslim Brotherhood
1
Tin Hat Dictators, Presidents for Life,
1
Antifa
1
Govt of Iran
1
Govt of Iran Proxies
1
Hamas
1
Houthis
Bookmark
E-Mail Me
The Classics
The O Club
Rantburg Store
The Bloids
The Never-ending Story
Thugburg
Gulf War I
The Way We Were
Bio
Merry-Go-Blog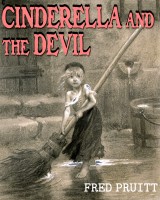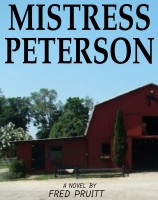 On Sale now!


A multi-volume chronology and reference guide set detailing three years of the Mexican Drug War between 2010 and 2012.

Rantburg.com and borderlandbeat.com correspondent and author Chris Covert presents his first non-fiction work detailing the drug and gang related violence in Mexico.

Chris gives us Mexican press dispatches of drug and gang war violence over three years, presented in a multi volume set intended to chronicle the death, violence and mayhem which has dominated Mexico for six years.
Click here for more information


Meet the Mods
In no particular order...


Steve White
Seafarious
Pappy
lotp
Scooter McGruder
john frum
tu3031
badanov
sherry
ryuge
GolfBravoUSMC
Bright Pebbles
trailing wife
Gloria
Fred
Besoeker
Glenmore
Frank G
3dc
Skidmark
Alaska Paul



Better than the average link...



Rantburg was assembled from recycled algorithms in the United States of America. No trees were destroyed in the production of this weblog. We did hurt some, though. Sorry.
3.235.60.144

Help keep the Burg running! Paypal: