Inmate Ray Jefferson Cromartie gets last free meal
JACKSON, Ga. (AP) ‐ A man convicted of killing a Georgia convenience store clerk 25 years ago was put to death late Wednesday night, authorities said.

Inmate Ray Jefferson Cromartie, 52, was pronounced dead at 10:59 p.m. Wednesday after an injection of pentobarbital at the state prison in Jackson. He made no last statement but requested a prayer to be recited before the drugs began flowing.

Cromartie was convicted and sentenced to die for the April 1994, slaying of Richard Slysz at a convenience store in Thomasville, near the Georgia-Florida line. The state said Cromartie also had shot and gravely wounded another convenience store clerk days before the killing.

Wednesday's execution came shortly after the U.S. Supreme Court, without explanation, rejected two appeals by the inmate's attorneys.

Cromartie took a number of deep breaths while looking at the ceiling before closing his eyes and going still about five minutes after the drugs began flowing, at one point forming his mouth into an "O" and exhaling heavily. Strapped and taped down to a gurney, Cromartie moved little if at all. A news media witness said Cromartie didn't struggle and said nothing while being strapped down to a gurney.
Posted by: Besoeker || 11/14/2019 07:26 || Comments || Link || E-Mail|| [312 views] Top|| File under:
Florida Supreme Court rejects death row inmate's appeal for stay of execution
[UPI] The Supreme Court of Florida on Tuesday rejected an appeal for a stay of execution for a death row inmate convicted of killing a 14-year-old girl in 1985.

James Dailey was sentenced to death in 1987 for killing Shelly Boggio, whose body was found over 30 years ago stabbed, strangled, drowned and naked floating in waters off Indian Rocks Beach in Pinellas County.

In a 21-page ruling, the justices rejected the appeal for post-conviction relief. Dailey filed the appeal claiming innocence among other objections in September following Gov. Ron DeSantis signing his death warrant.

In the appeal, Dailey, 73, claimed that new evidence proved Boggio was killed by Jack Pearcy, a man who was also convicted in her death and sentenced to life in prison.
Posted by: Fred || 11/14/2019 00:00 || Comments || Link || E-Mail|| [155 views] Top|| File under:
NKor: A border stream turned red after SKor slaughtered thousands of pigs infected with swine fever.
[Insider]
South Korean residents near the North Korean border uncovered a long stream of blood flowing toward one of Seoul's main freshwater sources earlier this week.
The blood stream was the result of a mass pig culling gone wrong. South Korean officials killed over 47,000 pigs thought to have been infected with a highly contagious and incurable African swine fever.
The swine fever virus has wreaked havoc across pig populations in Asia and Europe. South Korea has already had to cull over 300,000 pigs since the virus crossed the border from North Korea in September.
Fearing the contaminated blood water would infect the Imjin River, South Korean officials swiftly swooped in and built dikes and used pumps to halt the blood.

Posted by: 3dc || 11/14/2019 00:00 || Comments || Link || E-Mail|| [177 views] Top|| File under:
Florida man nearly loses leg ‐ and life ‐ to alligator while hunting hogs
[USA Today] Saturday morning, as he lay bleeding in a desolate swamp in Florida, James Boyce prepared for the unthinkable. With his wife, Terisa, by his side, he told her he loved her and that he wouldn't change a thing about their 15-year marriage. This was it. His time was up.

But Terisa wasn't about to let her husband become gator bait.

She was determined to make sure her husband lived to tell the tale of how an alligator nearly took his leg and his life.

Boyce, 46, of Palm Beach County, survived after a 10-foot-long alligator chomped down on the back of his leg just above the knee. Boyce was able to free himself, stave off serious blood loss and get help from fellow hunters and emergency responders to wind up with little more than scores of stitches as a memento of the day he nearly died.
Posted by: Besoeker || 11/14/2019 00:00 || Comments || Link || E-Mail|| [156 views] Top|| File under:
China-Japan-Koreas
Protesters blockade universities, stockpile makeshift weapons as chaos grips Hong Kong
[AlAhram] Many banks and shops in bustling commercial areas shut on Wednesday, while Hong Kong's Jockey Club cancelled its evening races.

Anti-government protesters dug in at several university campuses across Hong Kong on Wednesday, setting the stage for further confrontations as police said violence in the Chinese-ruled city had reached a "very dangerous and even deadly level".

Protesters - many of them young students - spent much of Wednesday fortifying barricades and stockpiling food and makeshift weapons, as other roving bands of masked protesters disrupted transport and businesses in many areas.
Continued on Page 49
Posted by: trailing wife || 11/14/2019 00:13 || Comments || Link || E-Mail|| [148 views] Top|| File under: Commies
Beijing tests submarine-launched nukes that could OBLITERATE San Francisco from China's own waters
[Daily Mail, where America gets its news] China has tested a new submarine-launched missile capable of obliterating San Francisco, an insider has revealed, in a massive boost to the country's 'deterrent'.

The Chinese navy tested its state-of-the-art JL-3 missile in Bohai Bay in the Yellow Sea last month, sources said.

The nuclear-capable missile has a 5,600 mile range, significantly longer than its predecessor the JL-2, which could strike targets 4,350 miles away.

It means that Beijing can now carry out nuclear strikes on America's west coast from the security of its own territorial waters.
Posted by: Skidmark || 11/14/2019 00:00 || Comments || Link || E-Mail|| [289 views] Top|| File under: Commies
Cyber
Facebook says it removed 3.2B fake accounts in 6 months
[AlAhram] Facebook says it removed 3.2 billion fake accounts from its service from April to September, up slightly from 3 billion in the previous six months.

Nearly all of the bogus accounts were caught before they had a chance to become ``active'' users of the social network, so they are not counted in the user figures the company reports regularly. Facebook estimates that about 5% of its 2.45 billion user accounts are fake.

The company said in a report Wednesday that it removed 18.5 million instances of child nudity and sexual exploitation from its main platform in the April-September period, up from 13 million in the previous six months. It says the increase was due to improvements in detection.

The report is Facebook's fourth on standards enforcement.

Posted by: trailing wife || 11/14/2019 00:13 || Comments || Link || E-Mail|| [291 views] Top|| File under:
Home Front: Politix
Drag queen Pissi Myles storms into Trump impeachment hearings
[NYPOST] A drag queen from Asbury Park, NJ., crashed Capitol Hill on Wednesday ‐ appearing for the first public impeachment hearings in a red latex dress and bouffant platinum wig.

Pissi Myles, who character is a riff on the actress Missi Pyle,
was spotted stalking the halls of the Longworth building among a sea of grey suits and was reportedly recruited to cover the hearings for a news app called Happs.

"It's a crazy day in Washington! I'm flipping my wig over the high-energy proceedings today," Myles told NBC News.

"Tensions are high, and the bar for who's allowed in the Longworth House is very, very low," she added.

Myles is an award-winning performer who performs weekly in New York City, according to her website.


award-winning?


C-SPAN also caught the coiffed

news hound

entering the building, capturing a security guard scanning her giant wig with a metal detector.

Related: Therapy dogs visit stressed Congressional staffers at impeachment hearings
Posted by: Fred || 11/14/2019 00:00 || Comments || Link || E-Mail|| [275 views] Top|| File under:
India-Pakistan
Consultant held over child pornography, abuse removed from KP govt project
[DAWN] The services of Sohail Ayaz, a consultant in a planning and development department project, were terminated on Wednesday following his arrest in Rawalpindi over child pornography and sexual abuse.

As Ayaz was convicted for paedophile sex offences in the UK, his appointment by a government department has also raised questions about the process of hiring consultants in donor-funded projects.

A notification was issued by project director of the Post Crisis Need Assessment (PCNA), said the contract signed between the Governance and Policy Project and Sohail Ayaz on Nov 1, 2017, was terminated with an immediate effect in pursuance of Clause 12 of the contract due to engagement of the consultant in fraudulent practices and immoral activities.

After deportation from the UK on the completion of jail term, Ayaz managed to secure job in the provincial government's project under the health and planning and development departments and worked undetected for around four years until he was arrested in Rawalpindi in a similar case.

In a confessional video widely shared on social media, the accused admitted raping at least 30 boys.


Posted by: Fred || 11/14/2019 00:00 || Comments || Link || E-Mail|| [244 views] Top|| File under:
Rogue Elephant Bin Laden to be Re-educated, Renamed Krishna
Remember the crazy jumbo featured a here few days ago ? The one villagers were afraid of. They had named him Laden. Now, he's converting to hindooism. And there's already a great change.

[NortheastNow] Krishna will be shifted to Orang National Park for training: Official

The rogue elephant of Goalpara district which was tranquilized on Monday was today christened as "Krishna" after Lord Krishna.

Nicknamed as 'Laden' by locals in and around Goalpara district, the rogue male elephant will be trained as a captive elephant under the Assam forest department.

A massive operation by the forest department led by Sootea's BJP MLA Padma Hazarika on Monday tranquilized the elephant, which had killed many people in the past and destroyed houses and paddy fields.

"We are going to captivate the elephant. However, if we fail in captivating it, we are going to release it in a safe zone in the wild," said Assam forest minister Parimal Suklabaidya.

Forest officials said the elephant got the name 'Krishna' as its capture on Monday coincided with the Raas Purnima, the auspicious occasion when Lord Krishna performed Maha Raas, the dance of divine love.
Whatever that means. Sounds like an orgy.
"Besides, as it will be captivated, we must give it a better name," a senior official said.

"The official said Krishna will be shifted to Orang National Park for training. The two captive elephants of Padma Hazarika Ramu and Bahadur will be used to train Krishna," he said.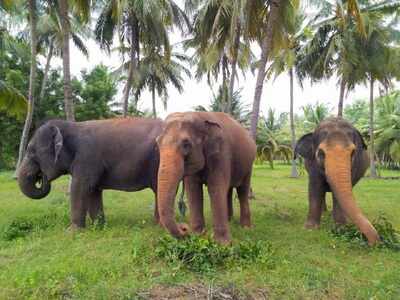 The department has also decided that one of the elephant trainers of Hazarika would train the rogue elephant.

The elephant trampled to death five people including three women


An equal opportunity destroyer.


on October 29, forcing the state forest department to launch a massive operation to tranquilize it.

The department used drones to locate the rogue elephant's location in Rongjuli forest division of Golapara district in Western Assam.

Hazarika, who has substantial experience in tackling rogue elephants, assisted the forest department officials in tranquilizing the wild elephant.


Reflecting on his choices in life. Chiefly, that he didn't have any. At least he was spared the death sentence. And had a good run. Ho Ho Ho...
Posted by: Dron66046 || 11/14/2019 00:00 || Comments || Link || E-Mail|| [167 views] Top|| File under:
Science & Technology
USAF 'Skyborg' flying soon
[The Drive] The U.S. Air Force hopes to begin tests involving a Kratos XQ-58A Valkyrie stealthy unmanned aircraft acting as a data-fusion and relay gateway between its F-22 Raptors and F-35A Joint Strike Fighters early next year. This will follow a separate experiment to first demonstrate that the new data link, known presently as GatewayOne, can enable the two jets to share information without degrading their stealthy signatures, scheduled to occur next month.

Will Roper, the Assistant Secretary of the Air Force for Acquisition, Technology, and Logistics, outlined the plan, which is as part of what he called a "connect-a-thon" rapid experimentation concept, at a Defense Writers Group breakfast in Washington, D.C., on Nov. 12, 2019. Preston Dunlap, who holds the recently created position of "Chief Architect" within Roper's office, had announced the first phase of the gateway experiment last week at a separate event that Defense One hosted.
Posted by: Besoeker || 11/14/2019 02:09 || Comments || Link || E-Mail|| [298 views] Top|| File under:
Syria-Lebanon-Iran
Air pollution shuts schools in Tehran
[ASHARQ-AL-AWSAT] Schools in Tehran were ordered to be closed on Wednesday after the Iranian capital was cloaked in dangerously high levels of air pollution, authorities said.

Governor Anoushiravan Mohseni-Bandpey said kindergartens, preschools and primary schools would be shut in the city and the counties of Gharchak, Pishva and Varamin.

"The air quality index for the city of Tehran still has not passed the unhealthy status for sensitive groups," he was quoted as saying by state news agency IRNA.

Average concentrations of hazardous airborne particles hit 133 micrograms per cubic meter in the city and were as high as 150 for 10 districts, he said.

That is far above the World Health Organization's recommended maximum of 25 micrograms per cubic meter on average over a 24-hour period.

Warnings were issued for children, pregnant women, the elderly and people suffering from cardio-vascular or respiratory diseases to stay indoors.

Many people were seen wearing face masks to avoid fumes as they waited for buses on the sides of traffic-choked streets of southern Tehran during morning rush-hour.

A layer of thick smog covered Tehran on Tuesday, but it appeared to dissipate in northern areas on Wednesday morning with fewer school buses on the roads.

Air pollution was the cause of nearly 30,000 deaths per year in Iranian cities, IRNA reported earlier this year, citing a health ministry official.

Each winter, Iran's sprawling capital suffers some of the worst pollution in the world through thermal inversion -- a phenomenon that traps hazardous air over the city.

According to a World Bank report last year, most of the pollution in the city of eight million inhabitants is caused by heavy duty vehicles, motorbikes, refineries and power plants.
Posted by: 3dc || 11/14/2019 00:00 || Comments || Link || E-Mail|| [161 views] Top|| File under: Govt of Iran
Home Front: Culture Wars
Colin Kaepernick To Get A Private Workout For NFL Teams On Saturday
FWIW, I got a permanent ban on commenting at Power Line on this issue because of a) my use of indelicate language and / or b) opining that Kaepernick should remain unemployed, primarily due to the Left's efforts to deplatform / doxx / get us fired from our jobs, assaulting us with bike locks, and chasing us out of restaurants. I told them to keep the ban in place, as they're now right there with NRO on the 'will never read again' sites of mine.
[Bleacher Report] - Colin Kaepernick will have an opportunity to show NFL teams he's still in prime shape to return to the league.

Per ESPN's Adam Schefter, the league will hold a private Kaepernick workout on Saturday that includes on-field work and an interview in Atlanta. Every club is invited to attend. Video of the workout and interviews will also be made available to teams.

Per NFL Network's Ian Rapoport, the NFL arranged for Kaepernick to work out after "several clubs" inquired about his readiness and he and his representatives continued to publicly express his desire to get back into the league.


My football opinion - he'll never return to the NFL, this is all bullshit to appease the lefties, the league is pushing teams into this, who will respond by sending their special teams scouts to watch this farce, and that's a good thing he'll never come back.
Posted by: Raj || 11/14/2019 00:00 || Comments || Link || E-Mail|| [339 views] Top|| File under:
Who's in the News
36
[untagged]
6
Govt of Iraq
5
Sublime Porte
4
Taliban
4
Commies
4
Islamic Jihad (Palestian)
2
Haqqani Network
2
Islamic State
1
Hezbollah
1
Arab Spring
1
Moslem Colonists
1
Palestinian Authority
1
Govt of Iran
1
Govt of Syria
1
Govt of Pakistan
1
Hamas
Bookmark
E-Mail Me
The Classics
The O Club
Rantburg Store
The Bloids
The Never-ending Story
Thugburg
Gulf War I
The Way We Were
Bio
Merry-Go-Blog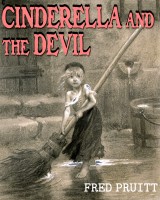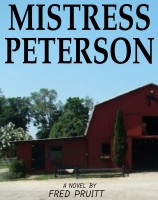 On Sale now!


A multi-volume chronology and reference guide set detailing three years of the Mexican Drug War between 2010 and 2012.

Rantburg.com and borderlandbeat.com correspondent and author Chris Covert presents his first non-fiction work detailing the drug and gang related violence in Mexico.

Chris gives us Mexican press dispatches of drug and gang war violence over three years, presented in a multi volume set intended to chronicle the death, violence and mayhem which has dominated Mexico for six years.
Click here for more information


Meet the Mods
In no particular order...


Steve White
Seafarious
Pappy
lotp
Scooter McGruder
john frum
tu3031
badanov
sherry
ryuge
GolfBravoUSMC
Bright Pebbles
trailing wife
Gloria
Fred
Besoeker
Glenmore
Frank G
3dc
Skidmark
Alaska Paul



Better than the average link...



Rantburg was assembled from recycled algorithms in the United States of America. No trees were destroyed in the production of this weblog. We did hurt some, though. Sorry.
34.234.207.100