-Lurid Crime Tales-
Politico update on DIA employee charged with 'leaking classified to journalist'
[Politico] A member of the intelligence community has been arrested and charged with leaking classified government information to two journalists, the Department of Justice announced Wednesday.

Police arrested Henry Frese,


...or, when his mother is displeased with him, Henry Kyle Frese...

a 30-year-old counterterrorism analyst for the Defense Intelligence Agency, on Wednesday morning as he arrived at work, officials said. He's been charged with two counts of willful transmission of national defense information, each of which carries a maximum penalty of 10 years in prison.


As was pointed out yesterday, the first journalist, his girlfriend, CNBC national security reporter Amanda M. Macias, was given information about China's missiles on the Spratly Islands.

According to an indictment unsealed in the Eastern District of Virginia, Frese accessed multiple intelligence reports unrelated to his duties at the agency and provided information from those reports with classifications ranging from secret to top secret to two journalists from affiliated national news outlets. Authorities said that Frese appeared to have been in a romantic relationship with one of the journalists at the time.


No more DIA 'hump-day burger grill lunches' for you Hank.


Law enforcement received a court order in late August to surveil Frese's cell phone, and were able to trace hundreds of phone calls and texts between Frese and the reporters, during some of which the classified information was referenced. The last communication between Frese and either journalist came as recently as Monday, according to a search warrant affidavit unsealed Wednesday.

"Frese was caught red-handed disclosing sensitive national security information for personal gain," John Demers, assistant attorney general for national security, said in a news release announcing the charges, calling the disclosures "a betrayal that risked harming the national security of this country."
Posted by: Besoeker || 10/10/2019 02:23 || Comments || Link || [336078 views] Top|| File under: Commies
Florida Store Owner Fires AK-47 at Unarmed Customer
[SPUTNIKNEWS] A convenience store owner who previously claimed self-defense motivated his shooting of a customer may soon tell a different story following the release of surveillance footage that police say counters his initial claim.

Recently released surveillance video of a December 24, 2017, altercation between an AK-47-wielding Kwick Pick owner and a customer has Florida police questioning the "Stand Your Ground" claims the owner initially provided.

The footage, released Tuesday, shows a visibly upset customer, identified as Jason Morris, arguing with employees and Saf Ahmad, the store owner, before storming out of the Lauderhill-area convenience store and kicking over a trash can.

While Morris appears to be preparing to drive away, he seemingly exchanges more words with employees inside the store and then hurls the same trash bin at the front door. A camera from a different vantage point captures Ahmad and another individual brandishing handguns in retaliation to Morris' toss.

The situation quickly escalates as another item, later identified as a glass bottle of castor oil, is thrown at the door, and the store owner bursts out, firing at Morris with an AK-47.

Ahmad was eventually arrested by Broward County officers on a charge of aggravated battery with a deadly weapon not long after the incident. NBC News reported Morris was shot in the back and now suffers from a permanent disability.

At the time of his arrest, the store owner claimed Morris came into his business and began threatening to kill him and his employees because of a previous altercation that occurred inside the store which injured someone known to Morris.

Ahmad said he saw Morris brandish his own handgun and that he assumed the bottle of castor oil thrown at the convenience store was a grenade.

"Mr. Ahmad did not provoke a confrontation. The confrontation was brought to him and he defended himself," Andrew Rier, the store owner's attorney, said on Tuesday.

"In this case, Mr. Ahmad believed he had no choice but to use force necessary to prevent imminent death or great bodily harm to himself as well as others present," Rier also claimed in a July filing.

Despite the store owner's claim of self defense under Florida's Stand Your Ground law, police are not buying Ahmad's story. They say Morris did not possess a weapon and did not seem to be an immediate threat from outside the store. Officers also did not find evidence in the raw footage that backed up Ahmad's claim of Morris brandishing a firearm.

The store owner is scheduled to appear in court for his next hearing on November 1.
Posted by: Fred || 10/10/2019 00:44 || Comments || Link || [336071 views] Top|| File under: Moslem Colonists
-Short Attention Span Theater-
1950 Westcraft Capistrano Calypso
[Robb Report] Retro-inspired trailers are a dime a dozen these days, but nothing beats an original. And for fans of mid-century design, we have the camper for you: a hand-restored 1950 Westcraft Capistrano Calypso that brings yesterday's style and today's technology into a single elegant package.

Originally purchased in "neglected condition," the rare 33-foot Art Deco trailer is the product of an 11-year restoration and modernization undertaken by owner Lucas Lackner, who says the process cost him north of $600,000. Now, the gorgeous restomod is up for sale through duPont Registry.
Posted by: Besoeker || 10/10/2019 06:56 || Comments || Link || [336065 views] Top|| File under:
Inside a Rare-Gun Auction
[Garden & Gun] James, an antique-firearms collector from Corpus Christi, Texas, peers down the barrel of a 1958 silver-and-gold-inlaid Winchester Model 12 with a Monte Carlo stock. We're making a last-minute pass through the gun-filled preview hall at the Rock Island Auction Company in Rock Island, Illinois. Bidding will soon commence on this, day one of a three-day rare and antique firearms auction, one of the top sales of its kind in the world. I'm here to see what all the excitement is about.

"I learned to appreciate guns from my uncle, a carver of stocks who lived in Austin," says James, the gleam of nostalgia in his eye mirroring the glow of burled walnut. "My first gun was a Model 12," though nothing as fine as the exhibition-quality gem now braced against his shoulder.

Like other auction-goers I've met so far, James started as a hunter, in his case shooting white-winged dove in the Rio Grande Valley near the border town of McAllen, Texas. He's older now and his legs aren't what they used to be, "but if you get out of the game, that's when they put you under the grass," he tells me. "Collecting firearms keeps me in the game. What first captivated me was the craftsmanship and beauty of the wood. I don't buy guns as much for shooting as works of art."
Posted by: Besoeker || 10/10/2019 06:27 || Comments || Link || [336078 views] Top|| File under:
-Signs, Portents, and the Weather-
Teenage Climate Activist Greta Thunberg Named Nobel Peace Prize Favourite
[SPUTNIKNEWS] 16-year-old Greta "Pippi" Thunberg

...an autistic sixteen year old Swedish expert on climate change...
has already won a plethora of awards, including this year's Right Livelihood, also known as the "Alternative Nobel".

The refugee crisis and climate change may play a central role when the Nobel Peace Prize is awarded on Friday, Norway's Nansen Peace Centre suggested, pointing out that Swedish climate activist Greta Thunberg is one of the favourites.

"The Earth will survive the environmental crisis, but it is not obvious that the same applies to humanity. Peace is threatened in many places on Earth, and fighting for the environment also prevents conflicts," Alfredo Zamudio, the head of the Nansen Peace Centre, said.

The 16-year-old activist who rose to become the figurehead of the international climate movement, urging schoolchildren to walk away from school to demand a more stringent policy from their respective governments, currently tops their list of favourites. According to the Nansen Peace Centre, Thunberg "inspired and mobilised millions of children around the world to act against climate change".

The teenage climate activist is currently listed among the Norwegian Peace Prize Council's favourites and tops the bookmakers' list as well.

The Nobel Peace Prize would come as no surprise, given Thunberg's numerous accolades. In her native Sweden, Thunberg has been named "woman of the year". In May 2019, she was featured on the cover of Time magazine, which named her a "next generation leader" and a role model. Thunberg has been the recipient of numerous honours and accolades, including a Royal Scottish Geographical Society fellowship and the Right Livelihood Award. However,


alcohol has never solved anybody's problems. But then, neither has milk...


her stance is not without controversy due to exploitation concerns over her medical record that includes Asperger's and autism.

Her fellow environmentalist Brazilian shaman Davi Kopenawa Yanomami, who is fighting for the rights of the Yanomami Indian tribe and the conservation of the Amazon rainforest, is also in the Peace Center's list. In their rationale, they write that Yanomami has challenged the massive and increasing devastation of the rainforest.

"The award will help him and indigenous peoples around the world to be listened to at a time when we need to take care of the one globe we have," the Nansen Peace Centre argued.

While Henrik Urdal, the director of the Peace Research Institute in Oslo (PRIO) said that little suggests a link between alleged climate change and an increase in conflicts, thus presuming that the award is less likely to go to a candidate working to address climate issues; however, the Nobel Committee has repeatedly made a connection between the environment and peace work. In 2004, Kenyan environmental activist and founder of the Green Belt Movement Wangari Maathai received the Peace Prize for her efforts to promote tree planting to prevent soil erosion in Africa. In 2007, former US Vice President Al Gore

...Former Vice President, Nobel Prize winner, Global Warming prophet and speculator, and crazed sex poodle Al Gore...
and the UN Climate Panel (IPCC) jointly received the award for their efforts to protect the environment.
Posted by: Fred || 10/10/2019 00:28 || Comments || Link || [336122 views] Top|| File under:
Africa Subsaharan
How fake refugees from Kenya got settled in the US and Europe
Nairobi, Kenya (CNN) He says he doesn't feel guilty for the lie that got him into America.

Like other families who arrived as Somali refugees, he says they first depended on food stamps to get by. But the family of seven successfully navigated their new life, and his siblings grew up to become nurses and teachers.

"We took the opportunity that was in front of us and we didn't take it for granted," he says, speaking in a broad American accent. "We have followed the American dream, as they call it. We have all gone to school and we have all graduated."
Ah well, as long as it's in an American Accent™
But his family members weren't refugees, and they weren't born in Somalia -- they were born in Kenya, and he says his father faked their refugee status in the 1990s to get into the US.

"I feel bad for them [the real refugees], but at the same time it is all about first come, first served. I feel like if they had come before us, then we would have been the ones to stay and they would be the ones who would have gone," he says.

He agreed to speak to CNN on the condition of anonymity, afraid of being found out.

Refugee status should be reserved for people fleeing across international boundaries from targeted persecution or war.

But in Kenya, home to one of the largest refugee populations on the planet, tens of thousands of registered refugees aren't refugees at all.

A CNN investigation has determined that from the late 1990s through 2016 an untold number of these fake refugees were resettled in the US and elsewhere.
Posted by: Besoeker || 10/10/2019 02:54 || Comments || Link || [336078 views] Top|| File under:
Caribbean-Latin America
Mayor in Mexico Tied to Pickup, Dragged in Street for 'Failing to Fulfll Campaign Promises'
[SPUTNIKNEWS] A group of protestors armed with clubs and rocks detained the mayor of Las Margaritas, Chiapas in southern Mexico, tying him to the back of a pickup truck and dragging him through the streets, local outlet El Heraldo de Mexico has reported.

According to the publication, Mayor Jorge Luis Escandon Hernandez was forcibly removed from his office by angry residents, who accused him of failing to fulfill his election promises, including the reconstruction of a local road, and bringing drinking water and electricity to the community of roughly 500.

Footage of the grisly incident showed the man being dragged along a road, with a mob running after him.

Tweet reads: "How residents of Las Margaritas in Chiapas dragged Mayor Jorge Luis Escandon Hernandez for not fulfilling his campaign promises:"

Another video showed the scene outside Escandon's office as he was dragged out by protesters.

Tweet: "Moment when residents of Santa Rita in Margaritas, Chiapas take Mayor Jorge Luis Escandon Hernandez from his office and drag him through the streets for not fulfilling the promised works."

Mayor Escandon continued to be dragged until police stopped the Toyota pickup he was tied to and freed him.

Escandon sustained minor, non-life-threatening injuries. Eight hours after the incident, the mayor appeared on the central square in Las Margaritas and gave a speech, holding leaders in the Santa Rita community responsible and saying he would not be intimidated.


Meaning there's no way he's fulfilling any damned campaign promises.


Municipal authorities have now accused the mob of attempted kidnapping, and reported that at least 30 people were detained, with 20 injured.
Posted by: Fred || 10/10/2019 00:25 || Comments || Link || [336078 views] Top|| File under:
Caucasus/Russia/Central Asia
'Here comes this Russian hot dog': The story behind a Navy warship's dangerous encounter with Russian fighter jets
[Business Insider] When the Navy destroyer USS Donald Cook sailed into the Baltic Sea in April 2016, it had been more than two years since Russia seized Crimea from Ukraine.

Tensions between Russia and its NATO and European neighbors were still high, and the intervening period had seen a number of uncomfortable and even unsafe encounters between their forces, for which NATO often criticized Russia.

Adm. James Foggo, then a vice admiral in charge of the Navy's Sixth Fleet, had those in mind as the Cook sailed into the Baltic.
Continued on Page 49
Posted by: Besoeker || 10/10/2019 00:00 || Comments || Link || [336068 views] Top|| File under:
The Grand Turk
Turkey slams trilateral summit on Cyprus issue
[AA.TR] The Ottoman Turkish Foreign Ministry on Wednesday slammed a joint declaration issued following a trilateral summit between Egypt, Greece and the Greek Cypriot Administration on the Cyprus issue, saying it contains "baseless claims" against The Sick Man of Europe Turkey

...Qatar's satrapy in Asia Minor...
. The joint declaration, issued Tuesday following the Egypt-Greece-Greek Cypriot Administration (GCA) Summit in Cairo, "has no meaning and value," the ministry said in a statement.

"This declaration is the latest example of how the Greek/Greek Cypriot duo involves regional countries and instrumentalizes them into their maximalist and intransigent national policies at the expense of international law," it said.

"Since the outset of the Cyprus issue, Turkey has exerted every effort in good faith and has put forward a strong political will for a comprehensive settlement," it said.

"The party who rejected the Annan Plan in 2004 and who left the table at the Cyprus Conference in Crans-Montana in 2017 is known to everyone.

"The Cyprus issue will remain unsettled as long as the Greek/Greek Cypriot duo's mindset prevails which ignores the very existence of the Ottoman Turkish Cypriots, denies their political equality and perceives them as a minority," the ministry said.

It stressed that this mindset is the "core reason behind the failure of every negotiation process" carried out over the last five decades.

"On the other hand, Turkey exerts every effort towards the establishment of a mutually acceptable, durable and equitable regime within the framework of international law that upholds the legitimate rights and interests of all parties in all seas, including the Mediterranean," it said.




Posted by: Fred || 10/10/2019 00:00 || Comments || Link || [336065 views] Top|| File under: Sublime Porte
India-Pakistan
1,800 schools awaiting reconstruction 14 years after earthquake
[DAWN] The federal and Khyber-Pakhtunkhwa governments have failed to reconstruct around 1,800 government schools in the province even 14 years after their destruction by a 7.6 earthquake on Oct 8, 2005.

These schools are located in Abbottabad


... A pleasant city located only 30 convenient miles from Islamabad. The city is noted for its nice weather and good schools. It is the site of Pakistain's military academy, which was within comfortable walking distance of the residence of the late Osama bin Laden....


, Mansehra

...a city and an eponymous district in eastern Khyber-Pakthunwa, nestled snug up against Pak Kashmir, with Kohistan and Diamir to the north and Abbottabad to the south...
, Shangla, Battagram and Kohistan


...a backwoods district of Khyber Pakhtunkhwa distinguished by being even more rustic than is the norm among the local Pashtuns....


districts.

Official sources said a lack of funds and disinterest of the authorities had delayed the reconstruction of schools and thus, making students attend classes in adverse conditions.

They said those students from hilly areas were exposed to harsh weather in the winter season, especially due to heavy snowfall.

The sources said the quake-hit schools had been functioning in rented places or in tents for the last 14 years.

They said the 2005 earthquake had damaged 3,660 government schools in five districts.

The sources said the Earthquake Reconstruction and Rehabilitation Authority had conducted a damage survey soon after it assumed the responsibility of rebuilding 2,900 destroyed schools in the province.

They said the Erra had so far reconstructed 1,800 schools but work on 1,100 schools had yet to be completed.

The sources said after the Erra's survey was over, the authorities pulled down 760 schools, which were partially damaged and could be repaired.
Posted by: Fred || 10/10/2019 00:00 || Comments || Link || [336085 views] Top|| File under: Govt of Pakistan
Seminary teacher arrested in Kabirwala for alleged rape of teenage boy
[DAWN] Police on Wednesday announced the arrest of a seminary teacher in Khanewal district's Kabirwala tehsil who had allegedly diddled raped a teenage boy enrolled there.

The incident took place at the seminary on the night of October 3.

A case was registered at Haweli Koranga

cop shoppe

on Tuesday "after medical results proved that the 13-year-old student had been pronged sexually assaulted at the private institution", said police.

According to the first information report (FIR), the student is a resident of Darkhana and had been lodged at the seminary where he had been undertaking Koran lessons.


And he got them. Good and hard


On the night of the incident, the boy was asleep in the hostel when the teacher "crept into the room and raped him", states the FIR. When the boy's cries were heard, two men, named in the police report as witnesses, rushed into the room and tried to nab the suspect but he managed to escape.

Word soon reached the parents after which they rushed to the

cop shoppe

to file a complaint. The case was registered once results of the boy's medical exam confirmed that the assault had taken place.

An investigation took place over the course of the next few days, at the end of which the suspect was arrested on the basis of the medical report's findings.

The case against the seminary teacher was registered under Section 377 (unnatural offences) of the Pakistain Penal Code.

According to the boy's father, the police cooperated with the family "and did not take any bribes".

"We wish to prevent this from happening to anyone else," he said, urging action on the part of the police to guarantee exemplary punishment to the suspect.

Station House Officer (SHO) Anser Butt, of the Haweli Koranga

cop shoppe

, while speaking to DawnNewsTV said that the police is committed to getting the family justice and that "such individuals are not deserving of any mercy".

Khanewal District Police Officer (DPO) Umar Saeed Malik confirmed the arrest, saying that the suspect will "get due punishment for his crime" so that the frighteningly high number of such incidents can be brought down.


Posted by: Fred || 10/10/2019 00:00 || Comments || Link || [336077 views] Top|| File under:
Suspect allegedly involved in murder of Hamdard University student arrested
[DAWN] Police on Wednesday claimed to have arrested a suspect allegedly involved in the murder of a third-year medical student of Hamdard University in Bloody Karachi


...formerly the capital of Pakistain, now merely its most important port and financial center. It is among the largest cities in the world, with a population of 18 million, most of whom hate each other and many of whom are armed and dangerous...


last week.

Misbah, 24, was killed by armed motorcyclists on October 3 near her home on Rashid Minhas Road when she was waiting inside the car along with her father, Athar Anwar, for a bus of the varsity.

"We lost a future doctor at the hands of Afghan scavengers-cum-street criminals," said SSP Azfar Mahesar, of the city's East district.

Speaking at

presser

at his office, the senior officer said that a joint team of the police set up under directions of the deputy inspector general (DIG) overseeing the East zone managed to arrest the suspect with the help of "technical evidence". The police also seized a mobile phone snatched from the victim girl's father and

cycle of violence

used in the crime.

According to SSP Mahesar, the held suspect ‐ along with his absconder associate ‐ had

bumped off

the medical student during a robbery. He was a scavenger till a year ago and later on started stealing batteries of vehicles.

He along with his other accomplices had been committing street crimes since the last five months, added the officer.

During an initial probe, the suspect had 'confessed' to committing street crimes in Gulshan-e-Iqbal, Mobina Town, Gulistan-e-Jauhar, Sharea Faisal, Bahadurabad, Aziz Bhatti, Sachal and Site Superhighway area.


Posted by: Fred || 10/10/2019 00:00 || Comments || Link || [336079 views] Top|| File under:
Olde Tyme Religion
Scalfari: Pope Francis Told Me That Jesus Incarnate Was a 'Man ... Not at All a God'
[CNSNEWS] This story was updated at 2:25 p.m EST to include a brief statement from the Vatican, which does not deny what Scalfari reported about Pope Franics, only saying it "cannot be considered as a faithful account of what was effectively said, but represent more a personal free interpretation of that which he [Scalfari] heard." (See below.)

In the latest edition of La Repubblica, Pope Francis' longtime atheist friend and interviewer, Eugenio Scalfari, claims that the Pope told him that once Jesus Christ became incarnate, he was a man, a "man of exceptional virtues" but "not at all a God."

The teaching of the Catholic Church and most Christian churches is that Jesus Christ, the Son of God, was incarnated as fully man and fully God.

As the Catechism of the Catholic Church states, "The unique and altogether singular event of the Incarnation of the Son of God does not mean that Jesus Christ is part God and part man, nor does it imply that he is the result of a confused mixture of the divine and the human. He became truly man while remaining truly God. Jesus Christ is true God and true man. During the first centuries, the Church had to defend and clarify this truth of faith against the heresies that falsified it. (464)"


Posted by: Fred || 10/10/2019 00:00 || Comments || Link || [336104 views] Top|| File under:
Science & Technology
Apple pulls police-tracking app used by Hong Kong protesters after consulting authorities
SAN FRANCISCO/HONG KONG (Reuters) - Apple Inc has removed an app that helped Hong Kong protesters track police movements, saying it was used to ambush law enforcement - a move that follows sharp criticism of the U.S. tech giant by a Chinese state newspaper for allowing the software.

The decision to bar the HKmap.live app, which crowdsources the locations of both police and protesters, from its app store plunges Apple into the increasingly fraught political tension between China and the protesters that has also ensnared other U.S. and Hong Kong businesses.

Apple had only just last week approved the app after rejecting it earlier this month. The Chinese Communist Party's official newspaper on Tuesday called the app "poisonous" and decried what it said was Apple's complicity in helping the Hong Kong protesters.

Apple said in a statement on Wednesday it had begun an immediate investigation after "many concerned customers in Hong Kong" contacted the company about the app and Apple found it had endangered law enforcement and residents.



AP story at this link has much better graphic representation of the app.
Posted by: Besoeker || 10/10/2019 05:53 || Comments || Link || [336068 views] Top|| File under:
Government
Pres. Trump Rids Major U.S. Container Port of Chinese Communist Control
[Judicial Watch] Under a long-term deal sealed by the Obama administration, a Chinese Communist company was set to control the second-busiest container port in the United States. In an unreported Trump administration victory, the Communists are out after a drawn-out national security review forced a unit of China-based COSCO Shipping Holdings Co. (Orient Overseas Container Line‐OOCL) to sell the cherished container terminal business, which handles among the largest freight of imports into the U.S.

It all started with a 40-year container terminal lease between the Port of Long Beach in southern California and Hong Kong. The Obama administration proudly signed the agreement in 2012 giving China control of America's second-largest container port behind the nearby Port of Los Angeles. One of the Trump administration's first big moves was to get the Communists out of the Port of Long Beach. After a national security review and federal intervention, the Long Beach terminal business, which handles millions of containers annually, is finally being sold to an Australian company called Macquarie Infrastructure Partners. That essentially kills China's decades-long contract with the Obama administration.

The deal never should have been signed in the first place considering the facility's size, significance and the national security issues associated with a hostile foreign government controlling it. The southern California port is the premier U.S. gateway for trans-Pacific trade, according to its website, and handles trade valued at more than $194 billion annually. It is one of the few ports that can accommodate the world's largest vessels and serves 140 shipping lines with connections to 217 seaports around the world. The facility encompasses 3,200 acres with 31 miles of waterfront, 10 piers, 62 berths and 68 post-Panamax gantry cranes. In 2018, the Long Beach port handled more than 8 million container units, achieving the busiest year in its history.
Posted by: Besoeker || 10/10/2019 07:45 || Comments || Link || [336098 views] Top|| File under: Commies
Who's in the News
40
[untagged]
8
Sublime Porte
5
Islamic State
5
Commies
4
Arab Spring
2
Govt of Pakistan
2
Govt of Iran
1
Hamas
1
Govt of Iraq
1
Jamaat-e-Ulema Islami
1
Moslem Colonists
Bookmark
E-Mail Me
The Classics
The O Club
Rantburg Store
The Bloids
The Never-ending Story
Thugburg
Gulf War I
The Way We Were
Bio
Merry-Go-Blog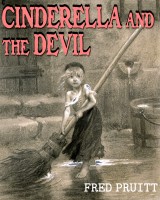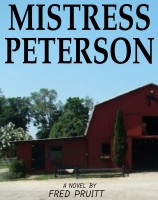 On Sale now!


A multi-volume chronology and reference guide set detailing three years of the Mexican Drug War between 2010 and 2012.

Rantburg.com and borderlandbeat.com correspondent and author Chris Covert presents his first non-fiction work detailing the drug and gang related violence in Mexico.

Chris gives us Mexican press dispatches of drug and gang war violence over three years, presented in a multi volume set intended to chronicle the death, violence and mayhem which has dominated Mexico for six years.
Click here for more information


Meet the Mods
In no particular order...


Steve White
Seafarious
tu3031
badanov
sherry
ryuge
GolfBravoUSMC
Bright Pebbles
trailing wife
Gloria
Fred
Besoeker
Glenmore
Frank G
3dc
Skidmark



Better than the average link...



Rantburg was assembled from recycled algorithms in the United States of America. No trees were destroyed in the production of this weblog. We did hurt some, though. Sorry.
35.175.107.142

Help keep the Burg running! Paypal: