Great Lakes Reveal a Fatal Flaw in Climate Change 'Science'
[Issues&Insights] Lake Erie and Lake Superior ‐ two of the five that make up the Great Lakes ‐ broke records for water levels this May. Lakes Michigan and Huron could follow suit.

Naturally, climate change is getting the blame. "We are undoubtedly observing the effects of a warming climate in the Great Lakes," says Richard Rood, a University of Michigan climate scientist.

But just a few years ago, climate scientists were insisting that a warming climate would cause water levels to decline.

In 2008, Science Daily reported on a study that attributed the decline in Great Lakes water levels to global warming. The researchers who conducted the study said that the drop "raised concern because the declines are consistent with many climate change predictions."

In 2009, Columbia University's Earth Institute informed us that "most climate models suggest that we may see declines in lake levels over the next 100 years; one suggests that we may see declines of up to 8.2 feet."

In 2011, the Union of Concern Scientists said that "scientists expect water levels in the Great Lakes to drop in both summer and winter, with the greatest declines occurring in Lakes Huron and Michigan."

In 2013, the Natural Resources Defense Council said that "it's no secret that, partially due to climate change, the water levels in the Great Lakes are getting very low."

That same year, Think Progress reported that "Several different climate models for the Great Lakes region all predict that lake levels will decline over the next century."

Since the Great Lakes account for 21% of the world's surface fresh water, these stories were all wrapped in doom-and-gloom scenarios about the impact on drinking water, shipping, recreation, and so on.

The very next year, however, water levels started rising.
So what are scientists saying now? Simple. They're now claiming that the fall and rise of Great Lakes' water levels are due to climate change.

"Climate change is driving rapid shifts between high and low water levels on the Great Lakes," is the new "consensus."

So what are scientists saying now? Simple. They're now claiming that the fall and rise of Great Lakes' water levels are due to climate change.


Climate change science? Pah and snort.
Posted by: JohnQC || 06/10/2019 09:28 || Comments || Link || E-Mail|| [6510 views] Top|| File under:
German circus goes cruelty-free and replaces animals with holograms
[NYPOST] Ah, the circus. It's a time-honored tradition, but the practice of training animals to do silly things for the amusement of youngsters is definitely old-fashioned and there are many reasons why it's not a popular as it once was.


Most notably a rise in ticket prices well beyond affordability, and an all-out assault by PETA.


The treatment of circus animals is one of the biggest criticisms of modern circus companies and many people don't feel that animals should be forced to perform for our entertainment.


I took my wife and daughter to see the Moscow Circus, many years ago, in a saner age. It was a cultural exchange group made up of regional circuses in the Soviet Union, and it played the Kennedy Center. They had one guy who had trained cats (as in house cats) to do handstands. But, really, the kitties shouldn't have been forced to perform for our entertainment. What the hell is a four-year-old girl's smile worth, anyway?


Germany's Circus Roncalli has heard those criticisms and taken them to heart. You can still go to a Roncalli performance and see animals like elephants and horses, only now the animals won't actually be real, they'll be high-definition holograms.


My attendance will be pretend, too.


The company phased out using live animals in its shows back in 2017, but the addition of holograms is a relatively new development.


Stupid, but new.


Roncalli partnered with a company called Bluebox to install a holographic display system built by Optoma. A total of 11 Optoma devices make up the system and the results are truly something to behold.


But I won't behold them, and my daughter's daughter will never see a house cat do a hand stand.




Posted by: Fred || 06/10/2019 00:00 || Comments || Link || E-Mail|| [6517 views] Top|| File under:
YouTube blocked teachers who were uploading Hitler archival footage
[NYPOST] YouTube's crackdown on white supremacy and hate speech has ensnared history teachers who are trying to upload archival footage of Nazi dictator Adolph Hitler.

The Google-owned platform announced a series of policy changes that will likely see hundreds of thousands of videos removed from the platform, including those that glorify the Nazis, but several historians reported that their educational videos were also swept up in the ban.

Scott Allsop, who owns the MrAllsopHistory revision website and teaches at an international school in Romania, saw his YouTube channel featuring hundreds of clips on a wide range of historical topics taken down for running afoul of the hate speech rules.

"It's absolutely vital that YouTube work to undo the damage caused by their indiscriminate implementation as soon as possible," Allsop told The Guardian. "Access to important material is being denied wholesale as many other channels are left branded as promoting hate when they do nothing of the sort."

Allsop received a note from Google, which is led by Sundar Pichai, saying his channel was removed for sharing "content that promotes hatred or violence against members of a protected group."


Posted by: Fred || 06/10/2019 00:00 || Comments || Link || E-Mail|| [6474 views] Top|| File under:
Patriot bees, who would have thought it.
[Breitbart] A Rio Grande Valley Sector Border Patrol agent rescued a Guatemalan woman and her child after a swarm of bees attacked them. The agent transported the mother and child to a local hospital where doctors admitted them to the intensive care unit.

An agent patrolling the border near Brownsville, Texas, encountered a swarm of bees that entered his vehicle. The agent quickly drove away and cleared his vehicle He then returned to the scene to attempt to locate the source of the bees, according to information obtained from Rio Grande Valley Sector Border Patrol officials.

When the agent returned he observed a jacket and a bundle covered by thousands of bees. Further investigation revealed the bundle was a person curled up in a fetal position, the agent reported. The agent yelled at the person to stand up and run to his vehicle.

The agent reported that when the person stood up he observed a small child who had been covered by a woman. The woman ran to the Border Patrol vehicle and jumped inside. The agent then evaluated the pair and called for an ambulance to transport them to a local hospital.

The woman claimed the child to be her eight-year-old son, officials stated. While waiting for an ambulance, the boy began to vomit. The agent decided he could not wait for the ambulance and drove the mother and child to the hospital.

The staff of the hospital admitted the pair to the intensive care unit for treatment and observation. Both are expected to survive the ordeal, officials reported.

Once released from the hospital, Border Patrol agents will transport them to the station for processing under Rio Grande Valley Sector guidelines.

A bee colony provides a stinging rebuke to any interloper that nears their hive.
They do not provide a pathway to their honey!
Much can be learned here.
Full disclosure, we have several gentle Carniolan hives on the back deck. And trespassers are rare.
Posted by: Woodrow || 06/10/2019 00:00 || Comments || Link || E-Mail|| [6465 views] Top|| File under:
PG&E Cuts Off Power to Parts of California
[HotAir] There have been a series of blackouts in northern California recently, but these don't have anything to do with storms or equipment failure. Pacific Gas & Electric (PG&E) has been intentionally, proactively shutting off the juice in areas where red flag warnings for potential wildfires have been posted. This has led to numerous complaints (mostly justified or at least understandable) from people losing service, particularly those who rely on electricity for home medical equipment. But the actions by PG&E are equally understandable. (ABC News]


Don't sue us again!



Pacific Gas & Electric cut power Saturday to about 1,600 customers in Northern California to reduce risk of wildfires amid windy, dry and warming weather conditions that raised the year's first red flag warnings.

The utility said it began cutting power at 6 a.m. to portions of Napa, Solano and Yolo counties, an area northeast of the San Francisco Bay region. The company also announced in advance that it may have to cut power to 30,000 customers in Butte, Yuba, Nevada, El Dorado and Placer counties.

Conditions ripe for fire ‐ winds, low humidity, dry vegetation and heat ‐ were expected to last into Sunday. The National Weather Service said a station north of Sonoma reported gusts to 50 mph (80 kph) Saturday.

The public statement from PG&E focuses entirely on safety and making sure there aren't any more massive fires being triggered by sparks from electrical equipment. That's a smart move since it makes them look like they're taking every reasonable step possible to help prevent such tragedies.


More at the link.



Posted by: Deacon Blues || 06/10/2019 00:00 || Comments || Link || E-Mail|| [6512 views] Top|| File under:
Caribbean-Latin America
Mexico To Send National Guard To Southern Border
[Hot Air] Mexico is going to send its National Guard to their border with Guatemala. Mexico Ambassador to the U.S Martha Bárcena Coqui told CBS' Face the Nation their own National Guard will deploy Monday to stop illegal immigration.

Bárceni Coqui declined to release the number of military police headed to the Guatemalan border, although Reuters reported on Friday there could be 6000 officers headed to the area.

Mexican President Andrés Manuel López Obrador aka AMLO is hedging his bets massively on why they're going.
Posted by: Besoeker || 06/10/2019 02:13 || Comments || Link || E-Mail|| [6489 views] Top|| File under:
Forced to Bathe With a Bucket of Water, Juan Guaido Soldiers On
[BLOOMBERG] On Thursday, Juan Guaido woke up and doused himself with a bucket of water.

It was his shower. Like millions of Venezuelans, the man who dozens of countries recognize as the legitimate leader of his broken country can't rely on the taps to run. "It's one of the things I hate most," the 35-year-old

politician

said in an interview. "It's a symbol of poverty, and during much of my life I had to do it."

And yet, he was for the most part characteristically upbeat, exuding that can-do spirit that his followers love and his detractors find naive, as he talked about how Venezuela would have to tolerate much more suffering in order to topple Nicolas Maduro

Venezuela's attempt at producing a Muammar Qadaffy...
's autocratic regime. Despite the pain, he said, the U.S. shouldn't ease up on the sanctions that are deepening the worst economic crisis in the country's history.

"It's going to get worse" before things turn, he warned.

Ultimately, he insisted, the opposition movement, rekindled after he became leader of the National Assembly in January, would succeed. New elections could be held in six or nine months because the pressure simply won't let up on Maduro's closest collaborators to break ranks, he said.


Posted by: Fred || 06/10/2019 00:00 || Comments || Link || E-Mail|| [6481 views] Top|| File under: Commies
Economy
United Technologies, Raytheon to combine in all-stock 'merger of equals'
[Fox Business] United Technologies Opens a New Window. and defense contractor Raytheon Opens a New Window. agreed to merge in an all-stock deal described as a "merger of equals," the companies announced on Sunday, creating a company with $74 billion in annual sales.

The new company will be named Raytheon Technologies Corporation. Currently, United Technologies has a market value of $114 billion while Raytheon's is about $52 billion.
Posted by: Skidmark || 06/10/2019 04:37 || Comments || Link || E-Mail|| [6474 views] Top|| File under:
FCC allows phone companies to auto-block robocalls
[NYPOST] The FCC voted Thursday to allow phone companies to block robocalls automatically for their customers.

The vote would allow phone service providers like Verizon to switch on technology that blocks robocalls, which have went kaboom! in number to about 5 billion a month nationwide.

The companies would not need their customers' permission to block the calls.

The FCC expects companies to provide the service for free, but the vote doesn't require them to do so. Service providers could start charging customers for the phone-blocking service, as some currently do for caller ID and other features.

FCC chairman Ajit Pai said Thursday that it's in the best interest of the phone companies to offer the service free of charge.

"These robocalls that are being placed on their own networks are a hassle and a cost for them to handle," he said.

"There is one thing in our country today that unites Republicans and Democrats, liberals and conservatives, socialists and libertarians, vegetarians and carnivores, Ohio State and Michigan fans: It is that they are sick and tired of being bombarded by unwanted robocalls," Pai added.

Some carriers already allow phone-call blocking on an opt-in basis, but Sunday's vote is expected to extend the blocking by making a default option.

After the vote, Verizon said that it would "evolve" its free call-blocking tool for its customers, but added they should not expect "short term across-the-board blocking."


Posted by: Fred || 06/10/2019 00:00 || Comments || Link || E-Mail|| [6470 views] Top|| File under:
Europe
Germany fights to salvage Iran nuclear deal as deadline looms
[DW] German Foreign Minister Heiko Maas has arrived in Iran, looking for "constructive ways" to save the 2015 nuclear deal. DW takes a look at the timing of his visit, the various actors involved and their goals.

German Foreign Minister Heiko Maas on Monday met with his Iranian counterpart, Mohammad Javad Zarif, and President Hassan Rouhani.

Maas is trying to salvage a 2015 deal between Iran and a group of world powers that curtailed Iran's nuclear program in exchange for the lifting of international sanctions. The accord has been on the verge of collapse since the United States withdrew from it last year and reapplied economic sanctions on the country.
Posted by: Besoeker || 06/10/2019 02:23 || Comments || Link || E-Mail|| [6518 views] Top|| File under:
Home Front: Politix
Lawmakers mark D-Day anniversary with Normandy parachute jump
[FOX] Two military veterans who now serve in Congress joined together for a bipartisan parachute jump in Normandy on Sunday to commemorate the 75th anniversary of D-Day.

"It was deeply moving," Florida Republican Rep. Michael Waltz, a Green Beret who served in Afghanistan, said in a statement to Fox News. "It was an unforgettable experience to make the same jump so many brave men made to defend Europe and the world during World War II."
Posted by: Besoeker || 06/10/2019 14:11 || Comments || Link || E-Mail|| [6473 views] Top|| File under:
India-Pakistan
Elderly woman among two wounded as protestors, police clash in Umerkot
[DAWN] PPP Chairperson Bilawal Baby Bhutto Zardari


...Pak dynastic politician, son of Benazir Bhutto and grandon of Zulfikar Ali Bhutto. As far as is known, Bilawal has no particular talents other than being pretty and being able to memorize political slogans, but he had the good luck to be born into the right family and he hasn't been assassinated yet...


on Sunday took notice of the alleged "police brutality" in Umerkot against protestors from the Kolhi community.

According to a statement by the party, the PPP chairperson has demanded the provision of speedy justice to the affected members of the Hindu community through an impartial inquiry and has called for action to be taken against police officials involved in the alleged torture. "To protest is the right of every Pak," said Bilawal, according to the statement.

According to local reports, members of the Kolhi community living in the Fazal Chopan village had staged a sit-in at Allah Wala Chowk against the alleged atrocities of the influential Chopan family, who own the village.

The protest was led by Haryan, Popat and Rukhma Kohli, along with others who carried banners and placards and

rolled their eyes, jumped up and down, and hollered poorly rhymed slogans real loud

against the village owners, including Shah Nawaz, Haji and Allah Dad Chopan. The protestors from the Hindu community alleged that the village owners had demanded that they "be presented

maiden of tender years

s" and ordered the residents to vacate the village upon failing to do so.

The protesters further alleged that on their refusal to comply, they were beaten up.

According to the protesters, as the sit-in continued, a contingent of Umerkot police, led by Station House Officer (SHO) Syed Atif Shah, reached the site and tried to disperse the protesters, which led to a tussle between the two sides.

The protesters then reportedly pelted a police van with stones, breaking its windowpane. In response, the police baton-charged the crowd, injuring two people, including an elderly woman who received a blow on her forehead and fainted.

Five people were also picked up by police but were released after the police party came under attack, said the protestors.

The protestors demanded that the police register a case against the influential landlords who had harassed them as well as the

coppers

who had subjected the community members to a baton charge.

Faiz Muhammad Chopan, an owner of the village, refuted the allegations levelled by the Kolhi community, calling them "baseless". He invited a partial inquiry to "unveil the entire cooked and planned story".

He alleged that political opponents have used one of the village families for their gains, adding that 200 households of Kolhi community have been settled in the village for decades.

He further alleged that it was only a single family from his village which took part in the protest, whereas others had been "supplied" from Khipro city of the Sanghar district.


Posted by: Fred || 06/10/2019 00:00 || Comments || Link || E-Mail|| [6488 views] Top|| File under: Govt of Pakistan
Olde Tyme Religion
Archdiocese of New York gives up fight over Bishop Sheen's remains
[NYPOST] The Archdiocese of New York has finally caved in its long-running legal tug-of-war over the remains of 1950s radio and TV preacher Archbishop Fulton J. Sheen.

The archdiocese, which last week lost yet another court round in the dispute with Sheen's niece, said Sunday that it will cooperate in transferring the remains of the Emmy-winning archbishop from a crypt under the altar at St. Patrick's Cathedral in Manhattan to Peoria, Ill.

Sheen has been interred below St. Pat's with other archbishops who served in New York since his death in 1979.

But his niece, Joan Cunningham, has been fighting to bury him back home in Peoria, where he was ordained in 1919. She says it would improve his shot at sainthood, based on Church guidelines.

The archdiocese had argued that a will Sheen signed five days before his death included his desire to be buried in New York.

A Manhattan court last year ruled against the church. On Friday, the New York Court of Appeals upheld that ruling.

"We have been informed that the New York Court of Appeals has denied further appeal of the New York Supreme Court decision upholding Joan Cunningham's petition to disinter Archbishop Fulton Sheen's mortal remains from under the altar at St. Patrick's Cathedral, where they have rested for nearly 40 years," Joseph Zwilling,

front man

for the Archdiocese of New York, told the Catholic News Agency.

"While we did not initiate this matter, the Trustees of St. Patrick's and the Archdiocese believed that it was not simply their duty, but a solemn obligation, to seek to uphold Archbishop Sheen's last wishes, as directed in his Will, to be buried in New York ‐ a position held until recently by Joan Cunningham herself."

The Catholic Diocese of Peoria said its bishop, Daniel R. Jenky, was "grateful" the archdiocese has now agreed to move Sheen's remains.


Posted by: Fred || 06/10/2019 00:00 || Comments || Link || E-Mail|| [6483 views] Top|| File under:
Home Front: Culture Wars
It's Happening: People are Canceling Netflix and Disney‐and the Revenue Losses Are Growing by the Hour
[PJ] Streaming services like Netflix, Hulu, and Disney Plus never waste an opportunity to tell the American public living in red states how much they hate them. From Netflix showing movies that could meet the legal definition of sexual assault of children to making cartoons about babies in drag (while ignoring customer concerns) to Disney's CEO complaining about Alabama abortion laws, people are sick of their entertainment companies pushing a hard-left agenda.

Now these services are not only going after conservative values but are actively trying to harm conservative states, reports Fox News. "Earlier this week, Netflix Chief Content Officer Ted Sarandos issued a statement on the growing movement in Hollywood to boycott Georgia over the new pro-life legislation which prohibits abortions if a baby's heartbeat is detected, which is roughly six weeks into the pregnancy."

Disney's CEO has also threatened to stop filming in states where abortion is illegal, which is a head-scratcher considering this guy runs a company that depends on little kids as customers. Why would he try to reduce the population of his fan base? Fox News also reported that all of these companies claiming they care about "women's rights" to kill their offspring have partnered with countries like Egypt, where abortions are also illegal, and China, where human rights abuses are well documented.
Posted by: Besoeker || 06/10/2019 01:54 || Comments || Link || E-Mail|| [6572 views] Top|| File under:
Who's in the News
39
[untagged]
10
Taliban
7
Islamic State
3
Govt of Iran
2
al-Shabaab (AQ)
1
Govt of Iran Proxies
1
Govt of Pakistan
1
Arab Spring
1
Lashkar e-Jhangvi
1
Moslem Colonists
1
Muslim Brotherhood
1
Sublime Porte
1
Houthis
1
Arakan Rohingya Salvation Army
1
Commies
Bookmark
E-Mail Me
The Classics
The O Club
Rantburg Store
The Bloids
The Never-ending Story
Thugburg
Gulf War I
The Way We Were
Bio
Merry-Go-Blog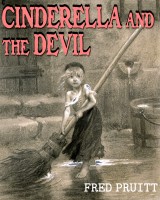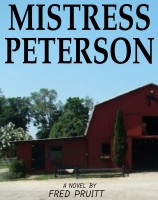 On Sale now!


A multi-volume chronology and reference guide set detailing three years of the Mexican Drug War between 2010 and 2012.

Rantburg.com and borderlandbeat.com correspondent and author Chris Covert presents his first non-fiction work detailing the drug and gang related violence in Mexico.

Chris gives us Mexican press dispatches of drug and gang war violence over three years, presented in a multi volume set intended to chronicle the death, violence and mayhem which has dominated Mexico for six years.
Click here for more information


Meet the Mods
In no particular order...


Steve White
Seafarious
Pappy
lotp
Scooter McGruder
john frum
tu3031
badanov
sherry
ryuge
GolfBravoUSMC
Bright Pebbles
trailing wife
Gloria
Fred
Besoeker
Glenmore
Frank G
3dc
Skidmark
Alaska Paul



Better than the average link...



Rantburg was assembled from recycled algorithms in the United States of America. No trees were destroyed in the production of this weblog. We did hurt some, though. Sorry.
3.223.3.251

Help keep the Burg running! Paypal: