Subway rider lied about anti-gay attack, was actually aggressor: cops
"Set up another F-17 article, Joe. We'll fill in the details later."
[NYPOST] A Manhattan straphanger who claimed to have been attacked by two men yelling gay slurs was actually the one doing the attacking, according to police.

Cops say the 25-year-old, who has not been identified, set upon the two men at the Chambers St. station in Tribeca while on an uptown A train.

They had gotten into a verbal altercation before things got physical, the young man originally alleged.

Police interviewed multiple people, however, who witnessed the incident and said the straphanger was the aggressor. Video obtained by police allegedly shows him spitting at subway riders when the suspects-turned-victims step in and try to stop him.

Cops believe the man was drunk and that no gay slurs were ever made. He suffered a laceration to his head while being subdued, according to officials.

Police don't plan to file any charges.
Posted by: Fred || 05/28/2019 00:00 || Comments || Link || E-Mail|| [10793 views] Top|| File under:
Police shoot dead armed suspect, 58, outside Florida mosque
[Daily Mail, Where America Gets Its News] Hamid Ould-Rouis, 58, was fatally shot by local and federal law enforcement officers who were serving a warrant Friday afternoon


The deadly shooting took place in the parking lot of a mosque in the Fort Lauderdale metro area


Rouis was arrested more than two months earlier on March 13 for shocking his estranged wife with a stun gun at her home in Kissimmee, Florida


Rouis' wife told authorities he also heated a pot of boiling cooking oil on the kitchen stove and threatened to poor it on her face


The disturbing domestic dispute unfolded in front of the estranged couple's two children and the victim's female friend, who had been babysitting


But Rouis' wife declined to press charges against her husband who was set free


Police sought to arrest Rouis on Friday following a Thursday morning assault of a man and attempted murder of a woman in an apartment in Kissimmee, Florida


During that incident, the suspect brutally beat the male victim before stabbing the woman, police said


The female stabbing victim was in critical condition at a local hospital on Friday


The Daily Mail could not confirm that the stabbing victim was Rouis' wife


Police obtained a warrant and tracked Rouis to the mosque parking lot where they said he exited his black SUV with a handgun in his hand


Witnesses said officers fired a hail of bullets as Rouis got out of his vehicle


He was pronounced dead at the scene
Posted by: Fred || 05/28/2019 00:00 || Comments || Link || E-Mail|| [10796 views] Top|| File under: Moslem Colonists
Watch Surfside Beach, SC, PD chase, bust accused motorcycle thieves
[ABC 15 News] Surfside Beach police say they caught two motorcycle thieves red-handed early Memorial Day.

An officer was on patrol Monday morning when he saw an unsecured motorcycle in the bed of a truck. The truck was leaving a residential area around 3:50.

The officer attempted a traffic stop, but the truck fled, police say, leading to a pursuit into an apartment complex off 5th Avenue North Extension, where one still-undetermined person jumped from the truck and fled on foot. The truck crashed a few minutes later in a ditch on Azalea Drive. At that point, police say Jamieson Tyrese Wright, 30, of Georgetown, and Justin Marquis Castle, 32, of Georgetown, both fled on foot.


Audio comes in at about the 1:00 minute mark.



Posted by: Besoeker || 05/28/2019 00:00 || Comments || Link || E-Mail|| [10793 views] Top|| File under:
-Signs, Portents, and the Weather-
Large Tornado Hits Dayton Ohio
A 'large and dangerous' tornado has wreaked havoc in western Ohio after tearing through and causing widespread damage and injuries.

The destructive tornado first touched down in the city of Trotwood, just outside Dayton, at about 11pm on Monday night before moving through the state.

The National Weather Service described the tornado as 'extremely dangerous' and warned residents to remain in their shelters as it tore through the heavily populated area.

'This is a life threatening situation,' the NWS warned in a grave tweet.
Posted by: Besoeker || 05/28/2019 03:09 || Comments || Link || E-Mail|| [10800 views] Top|| File under:
Malaysia's last male Sumatran rhino dies
[DAWN] Malaysia's last surviving male Sumatran rhino died on Monday, wildlife officials said, leaving behind only one female in the country and pushing the critically-endangered species closer to extinction.



Rhinos are extinct in the Americas too.


Once found as far away as eastern India and throughout Malaysia, the Sumatran rhino has been almost wiped out, with fewer than 80 left, according to the World Wildlife Fund.


It's all our fault.


Only a handful of the creatures remain in the wilds of Indonesia.


We have people hunting them down though.


Sabah Wildlife Department director Augustine Tuuga said the Malaysian male, Tam, had lived in a nature reserve on Borneo island.


The CIA had been watching him for some time.


The cause of the animal's death was not immediately clear, but previous media reports have suggested it was suffering from kidney and liver problems.


Trump had him shot full of polonium.



Posted by: Fred || 05/28/2019 00:00 || Comments || Link || E-Mail|| [10795 views] Top|| File under:
-Land of the Free
Springfield Armory Partners With Hillsdale College
[NRA Shooting Illustrated] Springfield Armory announced a partnership with Hillsdale College, a private, liberal-arts school in Hillsdale, MI, with a focus on equipping students with an understanding of the U.S. Constitution, individual rights and the concept of self-government.

As part of its curriculum, Hillsdale College offers students an opportunity to learn the fundamentals of firearm-handling and safety, as well as participate in the shooting sports, particularly in the form of its competitive shotgun and competition-pistol teams.

"When we were approached by Hillsdale College to sponsor their shooting team, you know, it was just an absolute, enthusiastic 'Yes!'" said Dennis Reese, CEO of Springfield Armory. "To me, it is exactly the kind of program that Springfield Armory is really interested in, and we outfitted the entire team with XD(M)s and 1911s."
Posted by: Besoeker || 05/28/2019 03:12 || Comments || Link || E-Mail|| [10803 views] Top|| File under:
Bangladesh
Man kills mother, father files murder case
[Dhaka Tribune] A man has reportedly killed his mother over a trivial issue of shopping allowance ahead of Eid-ul-Fitr, at Tanore upazila.

The distraught father, Samjat Haji, filed a murder case against his son, Ekramul Haque, 28, for murdering Rahima Begum, 70, of Tanore upazila's Gaurangapur village on Monday.

Saiful Islam, officer-in-charge (investigations) of Tanore upazila's Mundumala Police Investigations Centre, said the murder stemmed from a case of shopping allowance, as Samjat's three sons wanted to go shopping for Eid Sunday afternoon.

When Rahima gave Tk3,000 to her youngest son Amirul, her elder sons Abdul and Ekramul demanded more money as they were older.

After the argument escalated, Ekramul, who had a wooden stick next to him, struck his mother behind her neck, after which she collapsed.

Their neighbours overheard the scuffle and entered the house, after which they rushed Rahima to Rajshahi Medical College, where the doctors pronounced her dead on arrival.

OC Saiful also said the neighbours brought her body back to her house, but police took it back on Sunday evening

for an appointment with Dr. Quincy

.

Ekramul remains absconding, while the two other sons were released by the police soon after a short interrogation.


Posted by: Fred || 05/28/2019 00:00 || Comments || Link || E-Mail|| [10794 views] Top|| File under:
Caribbean-Latin America
Violence in multiple Brazil prisons leave over 55 dead: official
[Aljazeera] More than 55 inmates have been found dead over the last two days in separate prisons in northern Brazil, authorities said on Monday.

The majority of the victims was found in the Antonio Trindade Penal Institute near Manaus, the capital of Amazonas state, where the facilities in question are located.

The Amazonas state prison agency said the prisoners found dead on Monday all showed signs of asphyxia.

The federal government said it was sending reinforcements to boost security in the state's prisons.

Later on Monday, a statement from the Amazonas state penitentiary department revised the number of deaths to 40 from an earlier 42 and said authorities had regained control of the four prisons. No other details were provided.

Monday's clashes took place a day after 15 inmates were killed during riots at Manaus' Anisio Jobim Prison Complex, authorities said.

Those clashes broke out about 11:00am (15:00 GMT) during visiting hours at the facility, located about 28km from Manaus.

"It was a fight between the inmates. There had never been deaths during the visits," Colonel Marcos Vinicius Almeida told a news conference on Sunday.
Posted by: Besoeker || 05/28/2019 03:04 || Comments || Link || E-Mail|| [10794 views] Top|| File under:
China-Japan-Koreas
North Korea slams 'war maniac' Bolton
[DAWN] North Korea slammed US National Security Advisor John Bolton on Monday, calling him a "war maniac" who should be banished, just as President Donald Trump offered a positive outlook on relations with Pyongyang.


Posted by: Fred || 05/28/2019 00:00 || Comments || Link || E-Mail|| [10795 views] Top|| File under: Commies
India-Pakistan
Four arrested for assault, murder of minor boy
[DAWN] HARIPUR: The police on Sunday placed in durance vile
Drop the rod and step away witcher hands up!
four people for assault and murder of a minor boy.

Police said Haseebullah, 6, son of Habibur Rehman, a Kohistan


...a backwoods district of Khyber Pakhtunkhwa distinguished by being even more rustic than is the norm among the local Pashtuns....


i by origin and presently settled in Mohallah Jandran of Sera-e-Saleh, had been missing since May 23, and despite efforts neither family nor police could find his whereabouts.

However,


there's more than one way to skin a cat...


the police said the locals spotted Haseeb's body beneath a bridge near River Daur, which was shifted to Haripur Trauma Centre

for an appointment with Dr. Quincy

.

Witnesses who helped police shift the body to hospital told mediapersons that the body carried visible torture marks on head, face and groins, indicating the minor was assaulted before murder.

However,


there's more than one way to skin a cat...


the police said cause of death and whether or not the boy was assaulted would be determined after receipt of autopsy report.

On the complaint of Habib ur Rehman, the police arrested Syed Sibtain Shah, Sajawal, Siddique and Abdullah for the murder.


Posted by: Fred || 05/28/2019 00:00 || Comments || Link || E-Mail|| [10796 views] Top|| File under:
SC makes history by hearing case at Karachi registry via e-Court system
[DAWN] The Supreme Court (SC) on Monday, for the first time in the judicial history of Pakistain, began hearing cases via e-Court ‐ a system based on video-link connectivity, the apex court announced in a

blurb

.

"Today, a three-member bench headed by Chief Justice Asif Saeed Khosa and comprising Justice Sardar Tariq Masood and Justice Mazhar Alam Khan Miankhel formally initiated the proceedings of cases through the e-Court system at principal seat Islamabad and the SC Bloody Karachi


...formerly the capital of Pakistain, now merely its most important port and financial center. It is among the largest cities in the world, with a population of 18 million, most of whom hate each other and many of whom are armed and dangerous...


registry," read the

blurb

.

"The advocates of Karachi, whose cases were fixed for hearing at the SC Karachi registry, argued their cases through a video-link and the bench at principal seat heard and decided the cases."

The chief justice, while hearing the first case through the technology, remarked that a big milestone had been achieved in the judicial history of Pakistain.

"The facility will benefit lawyers and litigants to save them time and money," the apex court said.

Jurists are of the view that by enhancing access to the apex court's principal seat, the e-Court facility will discourage adjournments and encourage the legal fraternity to plead their cases without delays.


Posted by: Fred || 05/28/2019 00:00 || Comments || Link || E-Mail|| [10796 views] Top|| File under: Govt of Pakistan
Olde Tyme Religion
Iran shuts down church, removes cross
[Jpost] Iranian intelligence shut down a Presbyterian church and removed its cross from the bell tower, the Assyrian International News Agency (AINA) announced Sunday, reported Radio Farda.

The church was located in the city of Tabriz in northwestern Iran and it belonged to the Assyrian community.

According to the report, the building was confiscated by the Revolutionary Court in 2011, but its members had been able to continue to use it until earlier this month.

"Intelligence agents stormed the 100-year-old church, officially recognized as a national heritage site in Iran, on Thursday, May 9, changed all the locks, tore down the cross from the church tower, and ordered the churchwarden to leave," Article 18, a non-profit organization based in London announced. The group's stated goal is the protection and promotion of religious freedom in Iran.

Eiko, the state agency responsible for the raid together with the Ministry of Intelligence, is under the direct control of Supreme Leader Ayatollah Ali Khamenei.

According to the report, the congregants were left in shock and have not been allowed to hold services in the building since the raid.

Before the 1979 Islamic Revolution, the Assyrian community in Iran totaled approximately 200,000 people, Radio Farda noted.

However,


ars longa, vita brevis...


since then many have fled and in 2015 only 32,000 Assyrians were left in the country, mostly in Tehran.

"Many churches owned by Protestants have been confiscated," explained Article18's advocacy director, Mansour Borji.

Posted by: trailing wife || 05/28/2019 00:34 || Comments || Link || E-Mail|| [10795 views] Top|| File under: Govt of Iran
Home Front: Culture Wars
Racial equity in NYC schools
h/t Instapundit


The sad saga of New York City schools gets even ... "better" as news from one of its "implicit bias" workshops indicates that educators are taught to favor black children over white ‐ despite their socioeconomic status.

The city has contracted so-called "diversity experts" to the tune of almost $1 million, and faces an imminent lawsuit alleging school chancellor Richard Carranza has created an atmosphere that is "hostile toward whites."

Last week, the New York Post reported that "diversity" seminars had taught that the foundations of Western Civilization are examples of "white supremacy"; now the Post details how workshop leaders have framed the term "equity":

"If I had a poor white male student and I had a middle-class black boy, I would actually put my equitable strategies and interventions into that middle class black boy because over the course of his lifetime he will have less access and less opportunities than that poor white boy." So said Darnisa Amante, founder of "DEEP" ‐ the Disruptive Equity Education Project.


You just gotta see her pic



Posted by: g(r)omgoru || 05/28/2019 11:52 || Comments || Link || E-Mail|| [10795 views] Top|| File under:
Gun Control Lobbyist Arrested for Assault, Domestic Violence, False Imprisonment
[PJMedia] Robert Blaisdell, managing partner for Demers, Blaisdell & Parsol Inc. and a lobbyist for Michael Bloomberg's "Everytown" gun control group, was arrested earlier in May on a whole host of charges in Manchester, New Hampshire. He was charged on domestic violence-related crimes of simple assault, false imprisonment, and criminal mischief. Police say Blaisdell "knowingly" confined a family member, trapping his victim by "holding the laundry room door closed over a period of several minutes." Police claim that Blaisdell also stepped on the person's hand during the incident, and also allegedly destroyed their cellphone.

Patch.com calls him "a well-known fixture" at the Concord statehouse, and that his recent clients include NH Troopers Association, NH Police Association, NH Court Reporters Association, Everytown for Gun Safety Action Fund, Walmart, Bank of America, and FedEx. And, of course, Bloomberg's nationwide Everytown for Gun Safety group has a $36 million dollar annual budget according to its most recent filing, and includes well-known subsidiaries Moms Demand Action and Students Demand Action.
Posted by: g(r)omgoru || 05/28/2019 11:51 || Comments || Link || E-Mail|| [10798 views] Top|| File under:
Who's in the News
27
[untagged]
6
Islamic State
4
Taliban
3
Govt of Pakistan
2
Sublime Porte
2
Hezbollah
2
Moslem Colonists
2
al-Nusra
2
Govt of Iran
1
Hamas
1
Govt of Sudan
1
Commies
1
al-Qaeda
1
Govt of Iraq
1
Boko Haram (ISIS)
1
Narcos
1
Govt of Qatar (MB)
1
Govt of Syria
1
TTP
1
Arakan Rohingya Salvation Army
Bookmark
E-Mail Me
The Classics
The O Club
Rantburg Store
The Bloids
The Never-ending Story
Thugburg
Gulf War I
The Way We Were
Bio
Merry-Go-Blog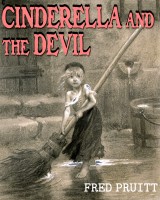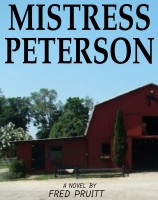 On Sale now!


A multi-volume chronology and reference guide set detailing three years of the Mexican Drug War between 2010 and 2012.

Rantburg.com and borderlandbeat.com correspondent and author Chris Covert presents his first non-fiction work detailing the drug and gang related violence in Mexico.

Chris gives us Mexican press dispatches of drug and gang war violence over three years, presented in a multi volume set intended to chronicle the death, violence and mayhem which has dominated Mexico for six years.
Click here for more information


Meet the Mods
In no particular order...


Steve White
Seafarious
tu3031
badanov
sherry
ryuge
GolfBravoUSMC
Bright Pebbles
trailing wife
Gloria
Fred
Besoeker
Glenmore
Frank G
3dc
Skidmark



Better than the average link...



Rantburg was assembled from recycled algorithms in the United States of America. No trees were destroyed in the production of this weblog. We did hurt some, though. Sorry.
3.235.180.193

Help keep the Burg running! Paypal: