-Lurid Crime Tales-
Three-year-old girl dies 'after being raped and beaten by her stepfather' - and police say the toddler's mother knew of the abuse and witnessed it
[DailyMail] A 20-year-old Georgia man has been arrested after police say he savagely raped and beat his three-year-old stepdaughter to death.

The Albany, Georgia, Police Department announced the passing of Janiyah Armanie Brooks in a Facebook post Sunday, writing that the toddler is 'gone but not forgotten.'

The child had been on a ventilator at a hospital in Atlanta for nearly a week.

According to a statement from the police, Janiyah's stepfather, Gregory Parker, was charged on Friday with aggravated molestation, rape, aggravated sodomy, aggravated battery and first-degree cruelty to children.

Janiyah's mother, 19-year-old Crystal Brooks, was also arrested in connection to the abuse and jailed on charges of aggravated battery, battery, cruelty to children and giving a false statement.
Posted by: Skidmark || 05/21/2019 01:57 || Comments || Link || E-Mail|| [6468 views] Top|| File under:
Illegal Alien Convicted of Raping Dog to Death Released by Sanctuary State
They come here for puppy love


An illegal alien convicted of raping a dog to death was released by the sanctuary state of Oregon after being sentenced to just 60 days in prison.

The Immigration and Customs Enforcement (ICE) agency had requested that the illegal alien be turned over to them for deportation should he be released from prison. The sanctuary state officials ignored the ICE request and released the illegal alien into the public.
Posted by: Jeregum de Medici9319 || 05/21/2019 00:41 || Comments || Link || E-Mail|| [6485 views] Top|| File under:
-Short Attention Span Theater-
Whitney Houston estate working on hologram tour, new album
[ENGLISH.ALARABIYA.NET] The estate of Whitney Houston has struck a deal aiming to revive the late superstar's brand, potentially launching a touring hologram and album of unreleased music.


I think this is known as Deadsploitation.




Did she give her permission?


New York-based company Primary Wave Music Publishing announced Monday it penned an agreement with mega-celebrity Houston's estate, acquiring 50 percent of its assets including royalties from her music, films and merchandising.

The most awarded female artist of all time, Houston died at 48 years old in 2012 after a public struggle with drugs, following a decade that saw her go from America's sweetheart to tabloid drama queen.

"With Primary Wave's global appeal and wealth of contacts, the partnership will advance the artistry and integrity of Whitney's legacy to a stratosphere that she herself left us all to enjoy for a lifetime," Pat Houston, the late artist's sister-in-law and executor of the estate, said in a statement.

"Before she passed, there was so much negativity around the name; it wasn't about the music anymore," Pat Houston told The New York Times


...which still proudly displays Walter Duranty's Pulitzer prize...
. "People had forgotten how great she was. They let all the personal things about her life outweigh why they fell in love with her in the first place."

She told the paper a hologram tour featuring the artist's laser-generated likeness is the first priority of the new contract, which could be followed by branding deals and a potential Broadway musical.

"Whitney Houston is an incomparable artist whose voice resonates in people's lives to this day," said Lawrence Mestel, head of Primary Wave, which focuses on marketing classic catalogs of megawatt names including Bob Marley, Smokey Robinson, and Def Leppard.

"She is the definition of an icon and we are thrilled to partner with Pat Houston and the entire Houston family to further the legacy of this legendary artist."


Posted by: Fred || 05/21/2019 00:00 || Comments || Link || E-Mail|| [6467 views] Top|| File under:
-Signs, Portents, and the Weather-
How a new diet for gassy cows is helping the environment
[BBC] Cattle farming is responsible for almost 10% of global greenhouse gas emissions, according to the UN's Food and Agriculture Organization.

So some farmers in Colombia have been piloting a different way of raising cows that has proved better for the environment.
Posted by: Skidmark || 05/21/2019 01:51 || Comments || Link || E-Mail|| [6518 views] Top|| File under:
Rise in global sea levels could have 'profound consequences'
[BBC] Scientists believe that global sea levels could rise far more than predicted, due to accelerating melting in Greenland and Antarctica.

The long-held view has been that the world's seas would rise by a maximum of just under a metre by 2100.

This new study, based on expert opinions, projects that the real level may be around double that figure.


"expert opinion" from self-proclaimed "experts". Consensusy


This could lead to the displacement of hundreds of millions of people, the authors say.
Posted by: Besoeker || 05/21/2019 00:12 || Comments || Link || E-Mail|| [6496 views] Top|| File under:
Eiffel Tower evacuated after climber spotted on monument
[ENGLISH.ALARABIYA.NET] The Eiffel Tower was evacuated on Monday after a man was seen climbing up the iconic

Gay Paree

landmark, one of

La Belle France

's biggest tourist draws, the operating company said.

"A climber has been spotted. It's the standard procedure. We have to stop the person and in that case we evacuate the tower," an official with the SETE operator told AFP.

The esplanade underneath the monument was also evacuated, as was a large section of the adjacent Champ de Mars park.

"We kindly advise our visitors to postpone their visit," SETE added on Twitter. Police have made contact with the climber but do not yet know why he began his ascent up the iron beams, a police source told AFP.

At around 5:30 pm (1530 GMT) firemen were trying to reach the climber, dressed in a black jacket, by rappelling down from the third-floor observation deck near the top. Crowds of tourists remained in the area, hoping the tower will reopen soon.

"We're really disappointed, we're only here for a week and this messes with our whole program," said Sylvie and Celine Forcier from Quebec.

Justin and Karen Smith, from Los Angeles, had celebrated their wedding Sunday in front of the tower but we're hoping to get to the top Monday. "We're disappointed," he said.

The tower is regularly the target of rogue free-climbers hoping to scale one of the world's most famous structures, often for bragging rights.


Posted by: Fred || 05/21/2019 00:00 || Comments || Link || E-Mail|| [6473 views] Top|| File under:
Arabia
WFP may suspend aid in Houthi-held areas of Yemen, cites obstruction
[ENGLISH.ALARABIYA.NET] The World Food Program is considering suspending aid delivery in the areas under the control of Yemen's Houthi
...a Zaidi Shia insurgent group operating in Yemen. They have also been referred to as the Believing Youth. Hussein Badreddin al-Houthi is said to be the spiritual leader of the group and most of the military leaders are his relatives. The Yemeni government has accused the Houthis of having ties to the Iranian government, which wouldn't suprise most of us. The group has managed to gain control over all of Saada Governorate and parts of Amran, Al Jawf and Hajjah Governorates. Its slogan is God is Great, Death to America™, Death to Israel, a curse on the Jews ...
group because of fighting, insecurity, and interference in its work, the agency said on Monday.

"Humanitarian workers in Yemen

...an area of the Arabian Peninsula sometimes mistaken for a country. It is populated by more antagonistic tribes and factions than you can keep track of. Except for a tiny handfull of Jews everthing there is very Islamic...
are being denied access to the hungry, aid convoys have been blocked, and local authorities have interfered with food distribution," the WFP said in a statement. "This has to stop."

The highly unusual threat from the UN agency, which is feeding more than 10 million people across Yemen, reflected what it said were "obstacles that are being put in our way".

"We face daily challenges due to the unrelenting fighting and insecurity in Yemen. And yet, our greatest challenge does not come from the guns, that are yet to fall silent in this conflict ‐ instead, it is the obstructive and uncooperative role of some of the Houthi leaders in areas under their control."

The phased suspension of aid would be a last resort and nutrition activities directly targeting malnourished children and women would continue, the statement said.

Negotiations with Houthi leaders to open up access to hungry people had not yet brought tangible results, WFP said, although some had made positive commitments.

"Unfortunately, they (Houthi leaders) are being let down by other Houthi leaders who have broken assurances they gave us on stopping food diversions and finally agreeing to a beneficiary identification and biometric registration exercise."


Posted by: Fred || 05/21/2019 00:00 || Comments || Link || E-Mail|| [6471 views] Top|| File under: Houthis
Bangladesh
HC: Why should mother's name not be mandatory for identification?
[Dhaka Tribune] The High Court has issued a rule asking why using the mother's name, along with the father's, should not be mandatory for identification purposes in all documents.

The bench of Justice Sheikh Hasan Arif and Justice Rajik Al Jalil issued the rule on Monday in response to a writ filed by Advocate Zubaida Parveen.

Secretaries to the home, and law, justice and parliamentary affairs ministries, the head of Bangladesh Judicial Service Commission, and the Supreme Court registrar general have been asked to respond to the rule within four weeks.

Earlier on April 23, Zubaida, president of National Domestic Women Workers Union (NDWWU), filed the writ petition.

Back in 2000, a circular was published to make it mandatory to use the mother's name as well in forms and documents.

Zubaida filed the writ as the circular was not being followed.


Posted by: Fred || 05/21/2019 00:00 || Comments || Link || E-Mail|| [6470 views] Top|| File under:
Imam who raped schoolgirl caught after five months
[Dhaka Tribune] Police tossed in the calaboose
Drop the gat, Rocky, or you're a dead 'un!
an Imam over a case filed for raping a schoolgirl in Chandpur.

The accused Mozammel Haque was produced before a Chandpur court on Monday noon. His bail request was denied, and he was sent to jail.

Sources confirmed, Mozzammel, ex-imam of the Debpur Jam-e Mosque in the Sadar upazila was on the run for five months after he raped the girl on November 17.

Md Alamgir Hossain Rony, OC of Haziganj

cop shoppe

, said: "Mozammel betrayed the trust of the eight-year-old schoolgirl and her family with promises of teaching the girl English.

"On November 17 he brought the girl to a flat and raped her. Five months later the girl's mother identified Mozammel in a market and handed him over to the police with the help of locals."

Police have found inappropriate images of the rape incident in Mozammel's phone, added OC Alamgir.
Posted by: Fred || 05/21/2019 00:00 || Comments || Link || E-Mail|| [6468 views] Top|| File under:
Britain
Windsor waves final farewell to Household Cavalry after +200yrs
[Horse & Hound] The Household Cavalry Regiment has said goodbye to Windsor after more than 200 years in the town.

More than 250 soldiers, eight mounted troops and the band of the Household Cavalry paraded through the town on Saturday (18 May) ahead of the regiment's departure, which was first announced in December 2016.

Princess Anne gave an address to troops from the steps of the Guildhall and hosted a reception for their families.

"The Household Cavalry has been in Windsor for more than 200 years," said an army spokesman.

"Today [18 May] they exercised their freedom to parade through this historic city to say thank you and goodbye to a community that has been their home for 215 years.

"The regiment will move from Combermere Barracks in St Leonard's Road to Bulford in Wiltshire where it will work alongside fellow Royal Armoured Corps Regiment The King's Royal Hussars, to operate the newly developed army reconnaissance vehicle, Ajax."

The 1st Battalion Welsh Guards will be the new residents of Combermere Barracks.

Ahead of the parade, Royal Borough councillor Andrew Johnson said the regiment's long association with the town "will not be forgotten, but we will give a warm welcome to the Welsh Guards".
Posted by: Besoeker || 05/21/2019 00:00 || Comments || Link || E-Mail|| [6486 views] Top|| File under:
Caucasus/Russia/Central Asia
Ukraine president takes political stage in dramatic fashion
[ENGLISH.ALARABIYA.NET] Ukraine's new president, a comedian before he turned to statecraft, made a dramatic entrance to the political stage Monday, disbanding parliament minutes after his inauguration.

Volodymyr Zelenskiy, who won 73 percent of the vote last month, justified his contentious decision on the grounds that the legislature, controlled by allies of the man he defeated, is riddled with self-enrichment.

Elections to the Supreme Rada were scheduled for October 27, which raised the prospect of Zelenskiy struggling to enact his agenda in the face of a hostile parliament over his first few months in power. A snap parliamentary election will be held within two months of his signing a formal dissolution decree.

Zelenskiy, a comedian who played the role of a Ukrainian president on a popular TV show for years, is gambling that his popularity will see the next parliament dominated by supporters of his agenda to reform Ukraine and steer a new path with Russia.

Zelenskiy said Ukrainian politics for the past quarter-century created "opportunities for kickbacks, money laundering, and corruption." Zelenskiy's efforts follow repeated attempts by the majority in the current parliament to stymie his campaign promise for a new election.

Since last month's election, Zelenskiy's opponents in the Rada sought to put off the inauguration close to the May 27 deadline by which the parliament can be dissolved.

And in a dramatic move last week, the Rada announced the collapse of the ruling parliamentary coalition. According to parliamentary rules, the chamber cannot be dissolved for 30 days after the governing coalition has been disbanded.

Zelenskiy's supporters argue that the Rada's actions are legally void because the coalition had long ceased to exist and that the Ukrainian Constitution, unlike the Rada regulations, doesn't contain such a rule.

Volodymyr Fesenko, head of the Kiev-based think-tank Penta, said Zelenskiy's announcement shows "political will for radical change."

"The legally dubious decision to disband parliament will certainly be contested in court but Zelenskiy has shown that it is going to be him who will lay down the agenda and that he will dominate the political landscape," he said.

Zelenskiy's landslide victory reflected Ukrainians' exhaustion with widespread corruption and the country's political elite. Before disbanding parliament, the 41-year-old Zelenskiy upended other Ukrainian political traditions on inauguration day.


Posted by: Fred || 05/21/2019 00:00 || Comments || Link || E-Mail|| [6468 views] Top|| File under:
China-Japan-Koreas
China foolishly threatens rare earth elements ban
[American Thinker] Chinese threats to ban exports of "rare earth elements" critical to high-tech American products will foolishly boomerang by forcing the U.S. to ramp up mining and processing.

Bloomberg reported that China's President Xi Jinping visited the JL MAG Rare-Earth Company mine to fuel "speculation that the strategic materials could be weaponized in China's tit-for-tat with the U.S. on trade."

Rare earth elements are crucial to high-tech devices because of their unique magnetic and lighting properties, such as neodymium used in the commercial-scale wind farm magnets to maximize the efficiency of electric generators to produce current. Newer applications include hybrid electric cars, iPhones and military hardware such as night-vision goggles and guided weapons.
Posted by: Besoeker || 05/21/2019 05:07 || Comments || Link || E-Mail|| [6538 views] Top|| File under:
North Korean women 'forced into sex slavery' in China - report
[BBC] Thousands of North Korean women and girls are being forced to work in the sex trade in China, according to a new report by a London-based rights group.


At least they're getting something to eat?


They are often abducted and sold as prostitutes, or compelled to marry Chinese men, says the Korea Future Initiative.

The trade is worth $100m (£79m) a year for criminal organisations, it says.

The women are often trapped because China repatriates North Koreans, who then face torture at home, it says.

"Victims are prostituted for as little as 30 Chinese yuan ($4.30; £3.40), sold as wives for just 1,000 yuan, and trafficked into cybersex dens for exploitation by a global online audience," the report's author Yoon Hee-soon said.
Posted by: Skidmark || 05/21/2019 01:53 || Comments || Link || E-Mail|| [6520 views] Top|| File under: Commies
Economy
Trinity Industries to build railcar maintenance facility in Iowa
[Freight Waves] A Trinity Industries (NYSE: TRN) subsidiary has bought 230 acres in Iowa to construct a multi-million-dollar railcar maintenance facility.

TrinityRail Maintenance Services will build the facility in Shell Rock, Iowa, with operations expected to start by the end of 2020. Services at the facility will range from repairs and maintenance, to coatings, cleaning, inspections and testing. The facility will be near the Iowa Northern shortline railroad, which provides transloading services and supports the local grain and renewable energy industries.

The facility's location in Butler County will give Trinity access to the Class I railroad network and the upper Midwest, Trinity said.

"This full-service facility will expand our internal network and operational flexibility in a key geographic location," said Eric Marchetto, senior vice president and group president of TrinityRail, a railcar lessor.

The facility will enable Trinity to internally service and maintain approximately half of its 123,000 owned and managed railcars, Marchetto said. Trinity has reserved $60 million in capital funds to build the facility, with $30 million expected to be spent in 2019. Financing for the project wasn't included in Trinity's guidance for its capital expenditures in 2019.

Trinity said in April that it expects to spend between $90 million and $110 million in 2019 on manufacturing and corporate capital expenditures and between $1.2 billion and $1.4 billion on building its leased fleet.
Posted by: Besoeker || 05/21/2019 00:00 || Comments || Link || E-Mail|| [6475 views] Top|| File under:
Europe
Unredacted: Det A‐Cold War espionage and counterterrorism from Berlin to Iran
[NEWSREP] It was the early 1970s, at Andrews Barracks in Berlin. A stern-looking Special Forces sergeant major paced down the hallway for roll call. Daily Army accountability formations are normally held outside, but due to the extremely classified nature of the mission carried out by the Special Forces soldiers standing in the hall that day, roll call had to be done indoors where they would not be spied on or photographed by enemy agents.

"It is the anniversary of the D-Day landing," the sergeant major told the Green Berets. "Who here participated in D-Day and would like to go to the reunion in France?"

A large number of men in the hallway had served in Special Forces units in Vietnam, such as MACV-SOG and Project Sigma, but only a handful of men there that day had participated in D-Day. There were some Johns, Dicks, or Harrys who raised their hand. The sergeant major doing roll call then got to the last soldier raising his hand and began to write down the name Gerhard Kunert. His pencil suddenly stopped scrawling across the clipboard.

"Wait a minute. Kunert? You were not even in the American Army in 1944!"

Kunert, a member of team six, clicked his heels and replied, "I was in the 7th Panzer. I was in Normandy, and I want to go to the reunion!" Kunert was not alone: Also on his team was a German who served on U-boats during the war.
Posted by: Besoeker || 05/21/2019 00:00 || Comments || Link || E-Mail|| [6469 views] Top|| File under:
India-Pakistan
Two girls say Chinese husbands running brothel
[DAWN] SARGODHA: Two girls belonging to Kot Momin have alleged that two Chinese men married them and attempted to smuggle them to China, but they managed to escape after realising that their 'husbands', who claimed to be

Moslem

s, were running a brothel in Lahore on the pretext of a marriage bureau.

Samina and Tasawur Bibi of Kot Momin tehsil, some 50 kilometres from here, told the media that they belonged to poor families and their parents married them off to Chinese men, who assured their parents they will keep the girls in Lahore and arrange business for the families. But, the girls said, they realised that the men were neither

Moslem

nor honest. They also alleged that the Chinese were running a brothel and using the cover of a marriage bureau in Lahore's DHA Phase I. They said that as soon as they found out the reality, they escaped.

Samina and Tasawur also approached a lawyer for dissolution of marriage and appealed to the Punjab
1.) Little Orphan Annie's bodyguard
2.) A province of Pakistain ruled by one of the Sharif brothers
3.) A province of India. It is majority (60 percent) Sikh and Hindoo (37 percent), which means it has relatively few Moslem riots....
inspector general of police to take action against the culprits.

Some Christian families are also eagerly waiting for any information on their daughters, who were married to Chinese men and later taken to China.


Posted by: Fred || 05/21/2019 00:00 || Comments || Link || E-Mail|| [6469 views] Top|| File under:
Woman married to Chinese national petitions LHC against harassment
[DAWN] The Lahore High Court on Monday accepted a petition against the harassment of Pak women married to Chinese men by the Federal Investigation Agency (FIA) and the retention of their identity documents by the Ministry of Foreign Affairs (MoFA).

"The FIA is keeping the MoFA from verifying the nikahnamas. The court should order the ministry to verify the nikahnamas of women married to Chinese men," the lawyers for the petitioner told the court.

The petition sought that FIA be stopped from harassing women and their Chinese husbands, and that the petitioners' passports and other documents be returned to them.

Justice Sardar Ahmed Naeem decided on the maintainability of the petition, which was filed by Komal Shehzadi, a woman married to a Chinese man. Shehzadi was represented by Mian Waheed and Advocate Junaid Ghafoor.


Posted by: Fred || 05/21/2019 00:00 || Comments || Link || E-Mail|| [6474 views] Top|| File under: Govt of Pakistan
Life imprisonment awarded to Karachi man for kidnapping, killing minor girl in 2012
[DAWN] A model court in Bloody Karachi


...formerly the capital of Pakistain, now merely its most important port and financial center. It is among the largest cities in the world, with a population of 18 million, most of whom hate each other and many of whom are armed and dangerous...


on Monday awarded a life imprisonment sentence to a man accused of kidnapping a five-year-old girl for ransom and later strangulating her to death in 2012.

Waheed Ahmed, the accused, was found guilty of kidnapping Erum, alias Rani, and murdering her within the remit of Mubina Town

cop shoppe

in May 2012.

The additional district and sessions' judge Haleem Ahmed, of the model criminal trial court (East), ruled that the prosecution had proved its case against the accused beyond the shadow of doubt and that the accused had kidnapped the baby on May 01, 2012 in order to commit her murder.
Posted by: Fred || 05/21/2019 00:00 || Comments || Link || E-Mail|| [6468 views] Top|| File under:
Home Front: Culture Wars
75 American Colleges Offer Black-Only Graduation Ceremonies
[Breitbart] A study by the National Association of Scholars revealed that at least 75 American colleges have black-only graduation ceremonies and 43 percent of surveyed colleges offer segregated residential halls. The organization refers to this as "neo-segregation."


Our taxpayer and government student loan dollars at work.


According to a study by the National Association of Scholars, graduation ceremonies at American universities are becoming increasingly segregated.

The study revealed that as many as 75 total colleges segregated graduation ceremonies. And that's not all. 43 percent of the colleges included in the study offer segregated residential halls.
Posted by: Skidmark || 05/21/2019 02:16 || Comments || Link || E-Mail|| [6528 views] Top|| File under:
Who's in the News
28
[untagged]
8
Govt of Iran
3
Sublime Porte
3
Govt of Pakistan
3
Houthis
2
al-Nusra
2
al-Shabaab (AQ)
1
Govt of Qatar (MB)
1
Govt of Sudan
1
Hezbollah
1
Govt of Iran Proxies
1
Jamaat-e-Islami
1
Moslem Colonists
1
PLO
1
Commies
1
Islamic State
1
Salafists
Bookmark
E-Mail Me
The Classics
The O Club
Rantburg Store
The Bloids
The Never-ending Story
Thugburg
Gulf War I
The Way We Were
Bio
Merry-Go-Blog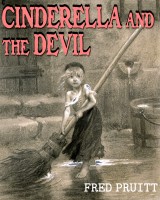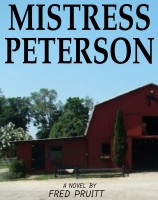 On Sale now!


A multi-volume chronology and reference guide set detailing three years of the Mexican Drug War between 2010 and 2012.

Rantburg.com and borderlandbeat.com correspondent and author Chris Covert presents his first non-fiction work detailing the drug and gang related violence in Mexico.

Chris gives us Mexican press dispatches of drug and gang war violence over three years, presented in a multi volume set intended to chronicle the death, violence and mayhem which has dominated Mexico for six years.
Click here for more information


Meet the Mods
In no particular order...


Steve White
Seafarious
Pappy
lotp
Scooter McGruder
john frum
tu3031
badanov
sherry
ryuge
GolfBravoUSMC
Bright Pebbles
trailing wife
Gloria
Fred
Besoeker
Glenmore
Frank G
3dc
Skidmark
Alaska Paul



Better than the average link...



Rantburg was assembled from recycled algorithms in the United States of America. No trees were destroyed in the production of this weblog. We did hurt some, though. Sorry.
3.237.0.109

Help keep the Burg running! Paypal: