Caribbean-Latin America
Guaidó says opposition overestimated military support before failed uprising
[WASHINGTONPOST] Venezuelan opposition leader Juan Guaidó on Saturday acknowledged errors made in attempting to stir a military uprising, and did not discard a U.S. military option in Venezuela alongside domestic forces ‐ saying he would take any such offer from Washington to a vote in the country's National Assembly.

After a dramatic week that saw a clandestine plan to oust President Nicolás Maduro fall apart on Tuesday, Guaidó conceded that the opposition had miscalculated its support within the military.

In an exclusive interview with The Washington Post, Guaidó suggested that he expected Maduro to step down amid a groundswell of defectors within the military. Instead, Guaidó's call for the rank and file and senior brass to abandon Maduro did not produce mass defections. Maduro's security forces then quelled street protests and left Guaidó's U.S.-backed opposition on its heels.

"Maybe because we still need more soldiers, and maybe we need more officials of the regime to be willing to support it, to back the constitution," Guaidó said. "I think the variables are obvious at this point."

Guaidó ‐ the head of the National Assembly who in January declared Maduro a usurper and claimed the legitimate mantle of national leadership ‐ did not back unilateral U.S. military intervention. He made clear that any American military support must be alongside Venezuelan forces who have turned against Maduro, but gave no further specifics on what would be acceptable.

The Trump administration has said all options are on the table, and its hawks have pressed the Pentagon for possible military involvement. But the administration has not clearly signaled whether it would favor intervention against Maduro.


Posted by: Fred || 05/05/2019 00:00 || Comments || Link || E-Mail|| [6513 views] Top|| File under: Commies
Maduro calls on Venezuelan military to prepare for war
[MOBILE.ALMASDARNEWS] Maduro has repeatedly warned the United States against military involvement in the ongoing political crisis in Venezuela. His most recent address to the military comes on the heels of a botched coup attempt led by opposition leader Juan Guaido.

President Nicolas Maduro

Venezuela's attempt at producing a Muammar Qadaffy...
has called on the military to be "ready" in case the United States launches an offensive on Venezuelan soil, Agence

La Belle France

-Presse reported on Saturday.

Maduro told soldiers "to be ready to defend the country with weapons in hand if one day the North American empire dares to touch this land, this sacred ground," in a speech at a military base where several thousand servicemen were present.

It comes as opposition leader Juan Guaido is expected to make a fresh bid to woo the armed forces with protests at Venezuela's military bases.

The years-long political crisis in Venezuela reached boiling point this week, when Juan Guaido, the head of the opposition-held National Assembly and self-proclaimed acting president, announced what he called the final push to oust Maduro. Guaido called on civilians and military on Tuesday to join his attempted coup, saying that he had the backing of the armed forces.

However,


some people cause happiness wherever they go; others whenever they go...


only a small part of the military appeared to have heeded his call, and Nicolas Maduro the following day said the uprising had been a failure, pledging to resist the forces intent on "submitting our country to a neocolonial economic domination model and enslaving Venezuela".

Several media reports suggested that Maduro's allies, including Defence Minister Vladimir Padrino Lopez, had agreed to a transfer of power to Guaido after months of negotiations with US representatives. The plan is understood to have failed after Padrino Lopez had a last-minute change of heart.


Posted by: Fred || 05/05/2019 00:00 || Comments || Link || E-Mail|| [6467 views] Top|| File under: Commies
Venezuelan military chopper crashes during mission in Oripoto
[MOBILE.ALMASDARNEWS] A military helicopter with 7 people on board has crashed in Venezuela, Elías Sayegh, the mayor of the El Hatillo municipality, reported via Twitter on Saturday.

"An army helicopter fell this morning in the green zone in Oripoto, more precisely in El Volkan, with seven passengers on board. Our team of El Hatillo civil defense forces helps with search operations," Sayegh wrote on Twitter.

There is no information about the fate of the crew and passengers so far. The helicopter may have been a Bell 412.

With the recent presence of U.S. spy planes off the coast, the Venezuelan military has raised their alert levels in a bid to protect their air space from any enemy aircraft
Posted by: Fred || 05/05/2019 00:00 || Comments || Link || E-Mail|| [6465 views] Top|| File under: Commies
Venezuela's Juan Guaido asks supporters to rally military
[Al Jazeera] Opposition leader Juan Guaido will make a fresh bid on Saturday to rally Venezuela's armed forces behind him calling on his supporters to march to military bases and barracks.

The protest call by the head of the National Assembly legislature - who is recognised as interim president by more than 50 countries - comes just days after he urged the military to rise up against the socialist president.

"Peacefully, civically ... we are going to deliver a simple document, a proclamation to the Armed Forces to listen to the Venezuelan call, that a rapid transition is possible to produce free elections," Guaido told a

presser

in Caracas on Friday.

"The call is to add and not to confront, to ask the military to be on the side of the constitution," he said on Twitter.


Posted by: Fred || 05/05/2019 00:00 || Comments || Link || E-Mail|| [6465 views] Top|| File under: Commies
China-Japan-Koreas
North Korea Fires Short-Range 'Projectiles' into Sea, Says Seoul
"Pay iattention to MEEEEEE!"

[AnNahar]
North Korea launched unidentified projectiles into the sea Saturday, the South Korean military said, in what could be Pyongyang's first short-range missile launch for more than a year as it seeks to up pressure on Washington with nuclear talks deadlocked.
OR, it could be the high-ranking officials just replaced after the ineffective Viet Nam Summit stunt
The United States and North Korea have been at loggerheads since the collapse of a summit between Kim Pudge Jong-un


...the overweight, pouty-looking hereditary potentate of North Korea. Pudge appears to believe in his own divinity, but has yet to produce any loaves and fishes, so his subjects remain malnourished...


and Donald Trump
Continued on Page 49
Posted by: trailing wife || 05/05/2019 01:28 || Comments || Link || E-Mail|| [6470 views] Top|| File under: Commies
Down Under
Rangers find three-eyed snake in northern Australia
[ENGLISH.ALARABIYA.NET] A three-eyed snake found slithering down a road in the northern Australian town of Humpty Doo has sparked amusement in a country already accustomed to unusual wildlife.

Rangers dubbed the unusual serpent "Monty Python" after finding it on a highway in late March.

X-rays showed all three of its eyes were functioning and the extra socket likely developed naturally while the snake was an embryo, the Northern Territory Parks and Wildlife Commission said in a Facebook post, noting that such deformities were common among reptiles.

Wildlife officers told the Northern Territory News the 40 centimeter (18-inch) carpet python was about three months old and died after about a month in captivity.

"It's remarkable it was able to survive so long in the wild with its deformity and he was struggling to feed before he died last week," ranger Ray Chatto told the newspaper on Friday.

But the late Monty Python found a new life on the internet after the Wildlife Commission posted photos of it on their Facebook page this week.

"I tried to come up with a few jokes, but they just got cornea and cornea," wrote one user.

Another thought the joke was elsewhere: "Not even disturbed by the three eyed snake... just incredibly amused that there's a place called Humpty Doo."
Posted by: Fred || 05/05/2019 00:00 || Comments || Link || E-Mail|| [6486 views] Top|| File under:
Economy
Entire New Orleans Times-Picayune staff laid off in sale
[The Hill] A competitor that purchased The New Orleans Times-Picayune laid off the newspaper's entire staff.


"But we belong to a union!"


The New York Post reported Friday that a total of 161 workers lost their jobs, including 65 reporters and editors, citing a Worker Adjustment and Retraining Notification Act notice filed with the Louisiana Workforce Commission.

The owners of The New Orleans Advocate, John and Dathel Georges, purchased The Times-Picayune from Advance Local. Advance Local is part of the same corporation that owns Condé Nast.

The Advocate will publish a daily paper using the names of both brands beginning in June and will merge their websites under NOLA.com.

Times-Picayune staffers mourned the layoffs on Twitter.
Posted by: Besoeker || 05/05/2019 00:00 || Comments || Link || E-Mail|| [6483 views] Top|| File under:
Europe
Lowest turnout for 'yellow vest' protests in France after May Day clashes
They already had one day in the fresh air and sunshine this week. Overdoing it simply wouldn't be healthy.

[AlAhram]

La Belle France

's "yellow vest" anti-government demonstrations recorded their lowest turnout yet on Saturday, days after a wider May Day rally was marked by violent

festivities

in

Gay Paree

.

The downturn in demonstrator numbers on the 25th straight weekend of yellow vest protests could be a relief to President Emmanuel Macron, who last week made a series of policy proposals to address the issues raised.

Some 18,900 protesters took part in the latest marches nationally, compared with 23,600 a week earlier, the Interior Ministry said. In

Gay Paree

, where three protests had been authorized, turnout was 1,460 against 2,600 last week.

"Many of them were shocked by the behavior and repression of last Wednesday," Herve, one protester in

Gay Paree

, told

Rooters

. "So it's not surprising to see that it's lagging behind a bit regarding the turnout."

In addition some yellow vests joined a rally against climate change in the northern city of Metz, where G7 environment ministers were meeting. The demonstration gathered 3,000 participants, the ministry said.

In contrast, tens of thousands of labor union and yellow vest protesters had taken to the streets across the country on Wednesday in demonstrations that saw

festivities

between anarchists and police, especially in

Gay Paree

.

In the southwestern town of Bordeaux, a

Rooters

journalist estimated the number of demonstrators at several hundred on Saturday against more than 2,000 a week earlier.

The protests, named after motorists' high-visibility jackets, began over fuel tax increases but morphed into a sometimes violent revolt against politicians and a government they see as out of touch.

Many in the grassroots movement, which lacks a leadership structure, have said Macron's proposals last week, which include tax cuts worth around 5 billion euros ($5.6 billion), did not go far enough and lacked details.
Posted by: trailing wife || 05/05/2019 00:00 || Comments || Link || E-Mail|| [6469 views] Top|| File under:
India-Pakistan
Pakistani doctor arrested after 90 infected by HIV syringe
[Al Jazeera] At least 90 people, including 65 children, are believed to have been infected with HIV in Pakistain by a doctor using a contaminated syringe, officials said.

"We have enjugged
Drop the heater, Studs, or you're hist'try!
a doctor after receiving complaints from the health authorities," said Kamran Nawaz, the local police chief heading the case in the southern city of Larkana, on Friday.

"We are told that the doctor also has HIV," he said.

Authorities were first alerted last week after 18 children living on the outskirts of the city tested positive for the virus, which causes AIDS, prompting health officials to carry out wider screenings. Dozens of more infections were found.

"More than 90 people have tested HIV-positive and the number of children is around 65," Dr Abdul Rehaman, a district health official in Larkana, told AFP news agency.

A second official confirmed the outbreak, although gave slightly different figures.

Authorities said they traced the outbreak to a single doctor, who appears to have been using a contaminated syringe on patients.

Azra Pechuho, Sindh province's health minister, confirmed his arrest. "The blood of the parents of the infected children was also tested, but their results were negative," he said.

Officials have since launched an even larger testing and education drive.

Pakistain is considered a low prevalence country for HIV, but the disease is expanding - mostly among intravenous drug users, sex workers and migrant labourers returning from the Gulf.


Posted by: Fred || 05/05/2019 00:00 || Comments || Link || E-Mail|| [6480 views] Top|| File under:
Israel-Palestine-Jordan
Palestinian With Close Ties To Trump Administration Launches New Party
Is pragmatism rearing its head in the Palestinian community?

[Jpost] In a bold move, a Paleostinian businessman from Hebron announced over the weekend the establishment of a new party that calls for focusing on economic prosperity for Paleostinians.



"Let's focus now on the economic track. We can deal with the political track later."

The founder of the party, called Reform and Development Party, is Ashraf Jabari, 45, who belongs to a prominent clan from Hebron.

Paleostinian Authority officials claimed that Jabari is working with the US administration to undermine the PA. They said that the timing of the announcement of the party was linked to US President Donald Trump
Continued on Page 49
Posted by: trailing wife || 05/05/2019 00:00 || Comments || Link || E-Mail|| [6469 views] Top|| File under:
Syria-Lebanon-Iran
Iran sentences president's brother to prison for corruption
[Al Jazeera] A court in Iran has sentenced President Hassan Rouhani's younger brother to an unspecified jail term in a corruption case that supporters of the Iranian leader allege is politically motivated.

Hossein Fereydoun, who is also a close confidante of the president, has vowed to appeal the sentence, local media reported on Saturday.

"This person [Hossein Fereydoun] was found not guilty on some charges, while he was sentenced to prison on other accusations," Hamidreza Hosseini, a judiciary official, was quoted as saying by state news agency IRNA.

The trial of Fereydoun, along with six co-defendants, began in February without the judiciary giving details of the charges.

He had initially been held in 2017, on financial crime charges, before being released on bail.

Fereydoun, responding to the court's decision on Saturday, said he rejected the ruling.

"I strongly and categorically reject allegations against me in the court and some of the media, and I'm protesting," he was quoted as saying by the semi-official news agency ISNA.

Fereydoun was a senior diplomat who took part in talks that led to the 2015 nuclear deal between Iran and world powers.

Some supporters of Rouhani, who was born Hassan Fereydoun before adopting his new surname, view the charges against his brother as a move by the judiciary to discredit the president.

The judiciary has denied having any political motivation in cases it tries.
Posted by: Fred || 05/05/2019 00:00 || Comments || Link || E-Mail|| [6473 views] Top|| File under: Govt of Iran
Home Front: Culture Wars
Asians Harassed in D.C. for Wearing MAGA Hats Were North Korean Defectors
[PJMEDIA] "The Asians wearing MAGA hats were not just tourists," Wendy Wright, president of Christian Freedom International, told PJ Media. "They are North Korean defectors and South Koreans who get rice, medicine, and Bibles into North Korea and North Korean defectors out."

The attack happened in Washington, D.C, Wright said.

Just days before President Trump met with Kim Jong-un in February, North Korea announced that it was facing a food crisis. Daily rations were cut and it was reported that 41 percent of North Koreans were undernourished. These Korean aid workers were in America as part of an effort to bring relief to starving North Koreans.

The video below shows defectors from North Korea preparing and launching (across the river) bottles filled with rice, medicine, and Bibles.
Posted by: trailing wife || 05/05/2019 00:00 || Comments || Link || E-Mail|| [6476 views] Top|| File under:
Who's in the News
19
[untagged]
8
Islamic State
7
Hamas
5
Taliban
5
Commies
3
Sublime Porte
2
Govt of Sudan
2
Govt of Syria
2
al-Nusra
2
Hezbollah
2
Arab Spring
2
Moslem Colonists
1
Govt of Iraq
1
Govt of Iran
1
Muslim Brotherhood
1
Govt of Qatar (MB)
Bookmark
E-Mail Me
The Classics
The O Club
Rantburg Store
The Bloids
The Never-ending Story
Thugburg
Gulf War I
The Way We Were
Bio
Merry-Go-Blog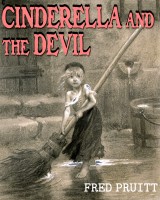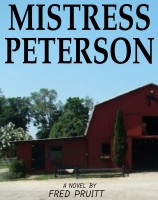 On Sale now!


A multi-volume chronology and reference guide set detailing three years of the Mexican Drug War between 2010 and 2012.

Rantburg.com and borderlandbeat.com correspondent and author Chris Covert presents his first non-fiction work detailing the drug and gang related violence in Mexico.

Chris gives us Mexican press dispatches of drug and gang war violence over three years, presented in a multi volume set intended to chronicle the death, violence and mayhem which has dominated Mexico for six years.
Click here for more information


Meet the Mods
In no particular order...


Steve White
Seafarious
Pappy
lotp
Scooter McGruder
john frum
tu3031
badanov
sherry
ryuge
GolfBravoUSMC
Bright Pebbles
trailing wife
Gloria
Fred
Besoeker
Glenmore
Frank G
3dc
Skidmark
Alaska Paul



Better than the average link...



Rantburg was assembled from recycled algorithms in the United States of America. No trees were destroyed in the production of this weblog. We did hurt some, though. Sorry.
3.238.199.4

Help keep the Burg running! Paypal: