-Lurid Crime Tales-
Feds charge 2 dozen in billion dollar Medicare brace scam
[ABC] Federal agents on Tuesday broke up a billion dollar Medicare scam that peddled unneeded orthopedic braces to hundreds of thousands of seniors. Two dozen people were charged, including doctors accused of writing bogus prescriptions.

The Justice Department said the scheme relied on overseas call centers to pry Medicare numbers from beneficiaries. Authorities also announced charges against owners of call centers, telemedicine firms and medical equipment companies that shipped unneeded back, shoulder, wrist and knee braces.

Profits from the scheme were laundered through offshore shell companies and then used to buy high-end cars, yachts and luxury homes here and abroad, officials said.

Medicare's anti-fraud unit said it's taking action against 130 medical equipment companies implicated. The companies billed the program a total of $1.7 billion, but not all of it was paid out.

The loss to Medicare was estimated at more than $1.2 billion.

The Health and Human Services inspector general's office said the fast-moving scam was fueled by kickbacks among the parties involved. The FBI, the IRS and 17 U.S. attorney's offices took part in the crackdown.

"The telemedicine we are talking about is basically a tele-scam," said Gary Cantrell, who oversees fraud investigations for the HHS inspector general's office. "We are not talking about the use of advanced technology to provide better access to care."
Posted by: Besoeker || 04/10/2019 04:20 || Comments || Link || E-Mail|| [6463 views] Top|| File under:
Smallville actor Allison Mack pleads guilty in sex trafficking case
[IMAGES.DAWN] TV actress Allison Mack pleaded guilty Monday to charges she was involved in a scheme to turn women into sex slaves for the spiritual leader of a cult-like upstate New York group, a development that came on the same day jury selection began for a federal trial in the case.

Mack, 36, wept as she admitted her crimes and apologised to the women who prosecutors say were exploited by Keith Raniere and the purported self-help group called NXIVM.

"I believed Keith Raniere's intentions were to help people, and I was wrong," Mack told a Brooklyn judge.

Mack - best known for her role as a young Superman's close friend on the series Smallville - said that after months of reflection since her arrest, "I know I can and will be a better person."

The actress is to be sentenced Sept. 11 on two racketeering counts that each carry maximum terms of 20 years in prison. However,


a clean conscience makes a soft pillow...


it's likely she would face far less time under sentencing guidelines.

The plea means Mack will avoid going to trial with Raniere, wealthy heiress Clare Bronfman and another member of Raniere's inner circle, Kathy Russell. All have pleaded not guilty


"Wudn't me."


and denied any wrongdoing.


Posted by: Fred || 04/10/2019 00:00 || Comments || Link || E-Mail|| [6478 views] Top|| File under:
-Short Attention Span Theater-
'Call Before You Dig' - 1 dead, 15 injured in North Carolina gas explosion
[CSNBC] A gas explosion that partially collapsed a North Carolina building and set it ablaze Wednesday morning killed one person and injured more than a dozen others, police said.

Police cars blocked the streets near the explosion in downtown Durham and a thick, acrid smoke hung over the shopping district created from remodeled tobacco warehouses. At least two ladder trucks sprayed blasts of water into the smoldering rubble nearly two hours after the explosion.

Durham Police Department spokesman Wil Glenn said a contractor boring under a sidewalk hit a 2-inch (5-centimeter) gas line, triggering the explosion. One person was killed and 15 were taken to area hospitals, Glenn said at a news conference. Information on their conditions was not available.

Jim Rogalski, 58, was working in his office across the street from the destroyed building when the explosion blew out the windows. At least four people working in cubicles along those windows suffered deep cuts, bloody head wounds and other injuries, he said.

"There was lots of screaming. ..." Rogalski said. "It was pretty frantic there for a little bit until help showed up."

Rogalski was seated one row away from the windows and wasn't hurt.


His 5 year old potted Anthurium was completely shredded.
Posted by: Besoeker || 04/10/2019 14:19 || Comments || Link || E-Mail|| [6483 views] Top|| File under:
Boise residents sue the Air Force over proposed training above Idaho cities
[KTBV] The U.S. Air Force is facing a lawsuit that seeks to halt proposed training exercises over nine cities in southern Idaho, according to court documents.

Those cities include Boise, Mountain Home, Burley, Twin Falls, Grand View, Bruneau, Glenns Ferry, Hammett, and the Mountain Home Air Force Base.

The complaint was filed Monday in the U.S. District Court of Idaho by seven Boise residents and an environmental organization called Great Old Broads for Wilderness, which is a non-profit group that works to preserve public lands.

The lawsuit lists potential hazards the program could cause and says the Air Force did not do enough to inform the public or municipalities about its plans.

According to the complaint filed in court, the training "endangers the health, safety, and quality of life of Idahoans, as well as birds and wildlife."

"We're also challenging a lack of environmental review," Sarah Stellberg, an attorney with Advocates for the West, who filed the lawsuit, said.

According to the environmental assessment done by the Air Force in November, "no significant impact" was found on noise, air quality, airspace management, land use, health or safety.

The report stated that "all activities were found to comply with the criteria or standards of environmental quality and were coordinated with the appropriate federal, state and local agencies."

The proposed training could include up to 160 training events per year.

Stellberg said the lawsuit is asking the court to halt the training and not allow it to continue unless the Air Force can provide more public involvement and awareness, as well as a proper impact study, as required by law.
Posted by: 746 || 04/10/2019 00:00 || Comments || Link || E-Mail|| [6494 views] Top|| File under:
Britain
UK: Youth worker sacked for raising alarm about paedophile boss
[MetroNews] A woman who worked with children was sacked when she raised the alarm about her boss, later unmasked as a paedophile.

Youth worker Sue Thomas, 48, first shared her fears about manager Michael Smith, 54, when they worked for Pembrokeshire County Council together in 2005.

She was accused of being 'incapable of doing her job' and sacked, while Smith – who was eventually jailed for child sex offences – was allowed to carry on working.

Mrs Thomas has won an apology along with a £1,000 donation to charity by council chiefs for their failure to act on her warnings.

An independent report found Smith had 'displayed many grooming behaviours' while working for the council.

At the time Smith allegedly allowed a child to sit on his lap as he drove and allowed a young person to travel in his car unrestrained. The allegations also related to a missing child turning up at his house.

Smith was given a formal warning but did not lose his job. He faced a second disciplinary hearing in 2006 when he was handed another written warning and was finally sacked for gross misconduct in 2012 after a third disciplinary hearing.

Smith was jailed for six years in 2014 for abusing a boy. He admitted sexually assaulting a child under the age of 13, inciting the child to engage in sexual activity and taking indecent photographs of a child. He also pleaded guilty to possessing 1,136 indecent images of children.

Council leader David Simpson said the authority offered a 'sincere apology' to Mrs Thomas, saying it was a 'huge disappointment' her complaint had been ignored.

Posted by: Bright Pebbles || 04/10/2019 00:00 || Comments || Link || E-Mail|| [6474 views] Top|| File under:
North Korea summons ambassadors from Beijing, Moscow
[UPI] North Korea's ambassadors to China and Russia have been summoned back to Pyongyang, raising the possibility Kim Jong Un may have a big announcement he is likely to make at the 14th Supreme People's Assembly this week.

A source in Beijing who spoke to Seoul Shinmun on the condition of anonymity said North Korean Ambassadors Ji Jae Ryong in China and Kim Hyong Jun in Moscow were seen at Beijing's international airport before they boarded an Air Koryo flight on Tuesday.
Posted by: Fred || 04/10/2019 00:00 || Comments || Link || E-Mail|| [6469 views] Top|| File under: Commies
Pompeo acknowledges N.K. leader is 'tyrant'
[EN.YNA.CO.KR] U.S. Secretary of State Mike Pompeo agreed Tuesday with the characterization of

North Korea

n leader Kim Pudge Jong-un


...the overweight, pouty-looking hereditary potentate of North Korea. Pudge appears to believe in his own divinity, but has yet to produce any loaves and fishes, so his subjects remain malnourished...


as a "tyrant."

Pompeo was asked at a Senate hearing whether he would use the same word he has used for Venezuelan President Nicolas Maduro
Venezuela's attempt at producing a Muammar Qadaffy...
for Kim.

"Sure. I'm sure I've said that," the top U.S. diplomat said before a Senate Appropriations Subcommittee while discussing the State Department budget request for 2020.

Pompeo's remarks come as the Trump administration has appeared to take care not to offend the North Korean leader during delicate negotiations to dismantle the regime's nuclear weapons program.

President Donald Trump


...New York real estate developer, described by Dems as illiterate, racist, misogynistic, and what ever other unpleasant descriptions they can think of, elected by the rest of us as 45th President of the United States...


's second summit with Kim in Vietnam in February collapsed without a deal, leaving the process in a state of limbo.

South Korean President Moon Jae-in is due to meet with Trump at the White House on Thursday to try to infuse momentum into the talks.


Posted by: Fred || 04/10/2019 00:00 || Comments || Link || E-Mail|| [6471 views] Top|| File under: Commies
Europe
Russia is talking about scrapping its only aircraft carrier, putting the troubled ship out of its misery
[BusinessInsider] Russia is admitting it may be forced to scrap its only aircraft carrier as the troubled flagship suffered a catastrophic shipyard accident last fall.


Naval aviation R hard


The Admiral Kuznetsov, Russia's sole aircraft carrier which was built during the Soviet-era, was severely damaged last October when the massive Swedish-built PD-50 dry dock at the 82nd Repair Shipyard in Roslyakovo sank with the carrier on board.

The carrier was undergoing an extensive overhaul at the time of the incident.

While the ship was able to pull away from the sinking dry dock, it did not escape unscathed. A heavy crane fell on the vessel, punching a large gash in the hull and deck.

By Russia's own admission, the dry dock was the only one suitable for maintenance on the Kuznetsov, and the sudden loss of this facility "creates certain inconveniences."

"We have alternatives actually for all the ships except for [the aircraft carrier] Admiral Kuznetsov," Alexei Rakhmanov, head of the United Shipbuilding Corporation, told the state-run TASS news agency in November.

At that time, observers began to seriously question whether or not it was worth attempting to salvage the carrier given its history of breakdowns and poor performance. As is, the Kuznetsov is almost always accompanied by tug boats, preparation for practically inevitable problems.


Hard to strike fear into far away foes when your power projection ship keeps breaking


The ship is rarely seen at sea. Between 1991 and 2015, the Kuznetsov, sometimes described as one of the worst carriers in the world, set sail on patrol only six times, and on a 2016 mission in Syria, the carrier saw the loss of two onboard fighter jets in just three weeks.

Now Russian media is discussing the possibility of scrapping the Kuznetsov, putting a Soviet vessel plagued by many different problems out of its misery once and for all, The National Interest reported Sunday, citing Russian media reports revealing that the carrier "may be written off."

"Not everyone considers the continuation of repair to be appropriate," one military source told Izvestia, a well-known Russian media outlet. "There are different opinions," the source added, explaining that it might be better to invest the money in frigates and nuclear submarines, a discussion also happening in the US Navy, which is pushing a plan to retire an aircraft carrier decades early.

Another source revealed that even if the ship does return, it may simply serve as a training vessel rather than a warship. Whether or not it will return is a big if given the almost insurmountable challenges of recovery.

The Kuznetsov currently sits along the wall of the 35th Repair Plant in Kola Bay.
Where I predict it will slowly decay for a long time. Just like Russia.
The intelligence services in Russia and its nukes allows it to barely call itself a world power. Its days of making half the world quake in terror are far, far behind it.
Posted by: DarthVader || 04/10/2019 09:19 || Comments || Link || E-Mail|| [6500 views] Top|| File under:
India-Pakistan
Rehman Bhola warned of 'consequences' if Baldia factory didn't pay Rs250m extortion: witness tells ATC
[DAWN] A former manager of the M/s Ali Enterprises on Tuesday told an anti-terrorism court (ATC) in Bloody Karachi


...formerly the capital of Pakistain, now merely its most important port and financial center. It is among the largest cities in the world, with a population of 18 million, most of whom hate each other and many of whom are armed and dangerous...


that Abdul Rehman alias Bhola had warned him that there would be "consequences" if the garments factory failed to pay Rs250 million in extortion money.

The Rangers special public prosecutor, Sajid Mehbood Sheikh, had produced two witnesses for recording their statements before the ATC-VI judge in the 2012 Baldia factory fire case today: a former manager of M/s Ali Enterprises and a judicial magistrate.

The first witness testified that he used to work as a manager at the M/s Ali Enterprises in July 2012 when Rehman ‐ who was the then in-charge of the Muttahida Qaumi Movement


...English: United National Movement, generally known as MQM, is the 3rd largest political party and the largest secular political party in Pakistain with particular strength in Sindh. From 1992 to 1999, the MQM was the target of the Pak Army's Operation Cleanup leaving thousands of urdu speaking civilians dead...


's Baldia Town sector ‐ and Majid Baig visited the factory and also met with its owners.

He said the factory owners later told him that Rehman had demanded Rs250m extortion and a share in the business allegedly on behalf of the then head of MQM's Karachi Tanzeemi Committee, Hammad Siddiqui.

The witness said that since he used to handle the matters related to the MQM and because a majority of the factory workers were activists of the party, the owners asked him to settle the matter with Rehman and offered to pay Rs10m extortion.

The witness said that he met Rehman and made the factory owners' offer, but Rehman allegedly said that he would not accept an amount less than Rs250m or else the factory owners would face consequences.

Another witness, a judicial magistrate, also recorded his statement before the court.

The witness deposed that he was posted as a judicial magistrate and had recorded the statements of two prosecution witnesses in the present case ‐ including the above-mentioned factory manager and another witness, Majid Baig ‐ under Section 164 of the criminal procedure code on a request of the investigating officer of the case.

Later, the defence counsel for the accused Rehman, Zubair alias Chariya and others cross-examined both the witnesses.

They contended that there were glaring contradictions in the statements the factory manager had recorded before the police under Section 161 and then before the judicial magistrate under Section 164 of the CrPC.


Posted by: Fred || 04/10/2019 00:00 || Comments || Link || E-Mail|| [6466 views] Top|| File under:
Reforms have increased Pakistan's tax collection, bribe rates: IMF
[DAWN] Performance-based salaries of tax officials in Pakistain have significantly increased tax collection but the government move has also enhanced bribe rates, says a recent study by the International Monetary Fund (IMF).

The study ‐ "Tackling Corruption in Government" ‐ analyses more than 180 countries and finds that more corrupt countries collect fewer taxes, as people pay bribes to avoid them, including through tax loopholes designed in exchange for kickbacks. The study also determined that when taxpayers believe their governments are corrupt, they are more likely to evade paying taxes.

The IMF also studied recent performance-related incentives that Pakistain offered to its tax officials, which had both desirable and undesirable consequences.


Posted by: Fred || 04/10/2019 00:00 || Comments || Link || E-Mail|| [6472 views] Top|| File under: Govt of Pakistan
Three factory workers die after falling into chicken feed pit filled with toxic waste
[DAWN] Three labourers died after falling into a pit carrying toxic chemical and animal waste for producing chicken feed in the Ibrahim Hyderi area on Monday, officials said.

The incident occurred when one of the labourers fell in the pit and two others went in to save him. However,


if you can't say something nice about a person some juicy gossip will go well...


they all fell unconscious and slipped into the pit and died of inhaling toxic fumes.

"This is an industrial unit which produces chicken feed," said Inspector

Syed Salahuddin

, the SHO of the Ibrahim Hyderi

cop shoppe

. "It appears to be an accident but we have detained the factory owner for questioning. If any negligence is found on part of the company's management, the law would take its due course."

He said that all the victims, aged between 35 and 40, originally hailed from Chitral. "They have been identified as Iqbal Deen, Zar Wali and Darwesh. The bodies were moved to the Edhi morgue after medico-legal formalities at the Jinnah Postgraduate Medical Centre."


Posted by: Fred || 04/10/2019 00:00 || Comments || Link || E-Mail|| [6487 views] Top|| File under:
Israel-Palestine-Jordan
New poll finds Palestinians deeply distrust their leaders
[Ynet] A new public opinion survey shows the overwhelming majority of Paleostinians in the West Bank and the

Gazoo

Strip are disillusioned with their leaders and desperate for presidential elections.

The poll, conducted by the Jerusalem Media and Communication Center and released Tuesday, shows that only 11% of Paleostinians trust Fatah leader President the ineffectual Mahmoud Abbas

... a graduate of the prestigious unaccredited Patrice Lumumba University in Moscow with a doctorate in Holocaust Denial...


and 6% trust rival

Hamas, always the voice of sweet reason,

leader Ismael Haniyeh. Around 48% say they don't trust any political figure, and 87% are demanding elections.

The survey, which has a margin of error of 3%, is based on the responses of 1,200 people.

The Paleostinian leadership hasn't held elections since 2005 due to a bitter split between the West Bank's governing Fatah movement and

Gazoo

's Hamas rulers.

Abbas' 14-year rule has been marked by corruption and deepening Paleostinian division.

Posted by: trailing wife || 04/10/2019 00:42 || Comments || Link || E-Mail|| [6484 views] Top|| File under:
Science & Technology
Israel's Beresheet poised to make history with moon landing
[Jpost] Almost seven weeks after Israeli spacecraft Beresheet soared into the night sky at Cape Canaveral, Florida, commencing an epic 6.5 million kilometer journey, it is poised to make history on Thursday evening when it lands on the moon.

Only three countries have completed the formidable task of landing a spacecraft on the lunar surface - the United States, Russia and China. At approximately 10:30 p.m. local time, the small state of Israel is set to join that prestigious club of veritable superpowers.


Any bets on how long before "Palestinians" claim they were there first?
Posted by: g(r)omgoru || 04/10/2019 10:48 || Comments || Link || E-Mail|| [6526 views] Top|| File under:
Who's in the News
34
[untagged]
6
Islamic State
4
Taliban
4
Sublime Porte
3
Govt of Iran
3
Commies
3
Arab Spring
2
Govt of Iraq
2
Hamas
2
al-Nusra
1
Govt of Syria
1
Houthis
1
al-Qaeda
1
Jamaat-e-Ulema Islami
1
Lashkar e-Taiba
1
Govt of Sudan
1
Govt of Iran Proxies
1
Govt of Pakistain Proxies
1
Govt of Pakistan
1
Govt of Qatar (MB)
1
Boko Haram (ISIS)
Bookmark
E-Mail Me
The Classics
The O Club
Rantburg Store
The Bloids
The Never-ending Story
Thugburg
Gulf War I
The Way We Were
Bio
Merry-Go-Blog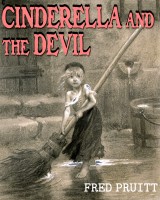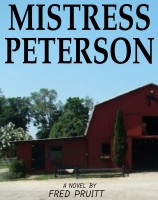 On Sale now!


A multi-volume chronology and reference guide set detailing three years of the Mexican Drug War between 2010 and 2012.

Rantburg.com and borderlandbeat.com correspondent and author Chris Covert presents his first non-fiction work detailing the drug and gang related violence in Mexico.

Chris gives us Mexican press dispatches of drug and gang war violence over three years, presented in a multi volume set intended to chronicle the death, violence and mayhem which has dominated Mexico for six years.
Click here for more information


Meet the Mods
In no particular order...


Steve White
Seafarious
Pappy
lotp
Scooter McGruder
john frum
tu3031
badanov
sherry
ryuge
GolfBravoUSMC
Bright Pebbles
trailing wife
Gloria
Fred
Besoeker
Glenmore
Frank G
3dc
Skidmark
Alaska Paul



Better than the average link...



Rantburg was assembled from recycled algorithms in the United States of America. No trees were destroyed in the production of this weblog. We did hurt some, though. Sorry.
3.239.4.127

Help keep the Burg running! Paypal: