-Lurid Crime Tales-
3-time deported illegal immigrant protected by Cali's sanctuary laws fatally shot after opening fire on county cop
[BIZPACREVIEW] An illegal immigrant with four ICE detainers was shot to death after he opened fire on a Napa County sheriff's deputy.

The Napa County Sheriff's Office posted disturbing video from Deputy Riley Jarecki's bodycam showing the fatal shooting of Javier Hernandez Morales, a 43-year-old Mexican national deported from the US three times but protected under California's sanctuary laws.

Hernandez-Morales had a lengthy criminal history which included weapons violations, driving under the influence, and battery on a peace officer, according to US Immigration and Customs Enforcement.

"ICE is grateful the deputy involved in this shooting was not harmed during this attack," the agency said in a statement, according to KGO-TV. "It's unfortunate that our law enforcement partners and the community are subjected to dangerous consequences because of inflexible state laws that protect criminal aliens."

"This incident may have been prevented if ICE had been notified about any of the multiple times Hernandez-Morales was released from local custody over the last few years. This is an impactful, scary example of how public safety is affected by laws or policies limiting local law enforcement agencies' ability to cooperate with ICE," the statement read.

Napa County officials claimed that they were complying with a 2017 state law, according to KPIX-TV.

ICE noted that local law enforcement did not honor any of the four detainers they had issued on Hernandez-Morales.

"After 2011, ICE issued detainers four separate times for Hernandez-Morales following his arrests for local crimes including driving under the influence, battery on a peace officer, selling liquor to a minor and probation violations. None of the four detainers lodged were honored by local jails," the agency's statement explained, noting he had been previously deported three times before 2011.

"Hernandez-Morales was removed twice in 2007 and once in 2010," the statement detailed. "ICE issued three detainers to Napa County Jail; one each in 2014, 2015 and 2016 ‐ none of which were honored. ICE issued a detainer to Sonoma County Jail in 2016 which was not honored."
Posted by: Fred || 02/23/2019 00:00 || Comments || Link || E-Mail|| [6457 views] Top|| File under:
Iowa Looks to Punish Businesses Hiring Illegals After Mollie Tibbetts Death
[Breitbart] Iowa state lawmakers are looking to crack down on businesses hiring illegal aliens in the wake of 20-year-old Mollie Tibbetts' alleged murder by an illegal alien.

A measure by 26 Iowa state Senate Republicans would strip businesses who knowingly hire illegal aliens of their business licenses and would mandate that employers use the E-Verify system ‐ which weeds out illegal aliens from taking American jobs ‐ before receiving any Iowa tax dollars in the form of economic development incentives.

Already, the crackdown on illegal hiring has passed a subcommittee, according to the Des Moines Register.

The legislation would mandate that if a business is found to have knowingly hired an illegal alien instead of an American citizen, the company would have to fire all illegal hires and be put on probation for three years where the business owner would be required to submit four reports a year about each newly hired worker.

If a business was found to have hired an illegal alien, again, after being put on probation, the company would lose its business license from the state. The legislation would create a statewide database of every Iowa business that has hired an illegal alien instead of an American.


When the gov't gets SERIOUS about the employers, they'll have become SERIOUS about illegal immigration. Until then, forget it.
Posted by: Besoeker || 02/23/2019 00:00 || Comments || Link || E-Mail|| [6461 views] Top|| File under:
R. Kelly charged in Cook County with aggravated criminal sexual abuse
[ChicagoSunTimes] A Cook County judge has approved a no-bail arrest warrant for embattled R&B superstar R. Kelly, who was charged with 10 counts of aggravated criminal sexual abuse involving four victims, at least three of them minors, Friday morning, records show.

Prosecutors allege the abuse happened in instances from 1998 to 2010, records show. The minors were between 13 and 16, prosecutors allege.

Kelly's attorney, Steven Greenberg, said early Friday afternoon that he had not been notified that his client had been charged. Greenberg has said in the past that his client denies any wrongdoing.

Kelly has been dogged by allegations of sexual impropriety for two decades. The indictment on Friday marks the first time he has been charged with any crimes since he was acquitted of child pornography charges in 2008 in a case that received international attention.

Posted by: Bright Pebbles || 02/23/2019 00:00 || Comments || Link || E-Mail|| [6458 views] Top|| File under:
Conservative activist assaulted at UC-Berkeley campus during recruitment drive
[FOXNEWS] University of

Caliphornia, an impregnable bastion of the Democratic Party,

police want the public's help tracking down a suspect whose brutal alleged assault of a conservative activist on the Berkeley campus was caught on video.

The campus police website said that two men on Tuesday approached a table where the activist was recruiting members to his group, and an argument ensued. The alleged victim, identified by Turning Point USA as Hayden Williams, held up his cell phone and began filming the two men who were allegedly harassing him. One of the two men knocked over the table, police said, and then punched Williams several times, causing injuries to his face. Much of the incident was captured on a witness' cellphone, but it was unclear what, if anything, Williams may have said before the attack.

The suspects had left by the time police arrived.

Although Williams was helping Turning Point USA, he is not actually a member of the group. Williams is campus representative for Leadership Institute, according to Campus Reform, a conservative news site that the institute operates.

A witness told Fox News the recruitment table had a sign that said: "Hate Crime Hoaxes Hurt Real Victims," in reference to the case of "Empire" actor Jussie Smollett, who is accused of staging a bias attack against himself in downtown reliably Democrat Chicago, aka The Windy City or Mobtown
... home of Al Capone, a succession of Daleys, Barak Obama, and Rahm Emmanuel,...
last month.

On its website, Campus Reform, which interviewed Williams, reported that the alleged attacker cursed at the activist, calling him a racist and threatened to shoot him.


Posted by: Fred || 02/23/2019 00:00 || Comments || Link || E-Mail|| [6458 views] Top|| File under:
'If you're gonna break the law, do not write a check': Charles Barkley mocks Jussie Smollett
[Daily Mail, Where America Gets Its News] Barkley made the jokes during his half-time coverage of a basketball game on Thursday night


He, like countless others, was stunned by the claim Smollett paid his attackers with a personal check


Barkley joked that instead of hiring two black friends to allegedly beat him, the Empire star should have gone to 'Liam Neeson's neighborhood'


Neeson shocked the world earlier this month by admitting he once roamed the streets looking for a 'black b*****d' to beat up


Smollett is out on bail and will return to court on March 14 to face a felony charge of filing a false police report


He maintains he is innocent and has condemned the police and prosecutors involved in his case


They say they have solid proof he staged the January 29 attack and even mailed a letter to himself a week beforehand


His alleged motive was to get a higher salary on Empire, the police revealed yesterday


Smollett earns $100,000 per episode which amounts to $1.8million a season
Posted by: Fred || 02/23/2019 00:00 || Comments || Link || E-Mail|| [6458 views] Top|| File under:
Caribbean-Latin America
Venezuela soldiers abandon posts at Colombia border, defect to Colombia
[BBC] Soldiers from the Venezuelan national guard have left their posts ahead of an opposition-led effort to bring aid into the country, Colombia's migration agency said.

In a separate development, Venezuelan troops have fired tear gas at people looking to cross into Colombia to work.

Tensions have been rising over a row about the delivery of humanitarian aid.

President Nicolás Maduro said the border with Colombia is partly closed to stop aid being delivered.
Posted by: Besoeker || 02/23/2019 09:22 || Comments || Link || E-Mail|| [6458 views] Top|| File under: Commies
Malnourished Venezuelans hope urgently needed aid arrives soon
CARACAS (Reuters) - Yaneidi Guzman has lost a third of her weight over the past three years as Venezuela's economic collapse made food unaffordable and she now hopes the opposition will succeed in bringing urgently needed foreign aid to the South American country.

Guzman's clothes hang limply off her gaunt frame. The 38-year-old is one of many Venezuelans suffering from malnutrition as the once-prosperous, oil-rich OPEC nation has seen its economy halve in size over the last five years under President Nicolas Maduro.

Venezuelans' diets have become ever more deficient in vitamins and protein, as currency controls restrict food imports and salaries fail to keep apace with inflation that is now above 2 million percent annually.

Growing malnutrition is one of the reasons Venezuela's opposition leader Juan Guaido has moved ahead with his plans to bring supplies of food and medicine into Venezuela by land and sea on Saturday, despite resistance from Maduro.
Posted by: Besoeker || 02/23/2019 09:12 || Comments || Link || E-Mail|| [6459 views] Top|| File under: Commies
Venezuelan Army STOPS humanitarian aid, also blocks Guaido from getting to aid site
[Right Scoop] Maduro is cracking down on allowing legitimate humanitarian aid to come into the country because he believes it's a pretext for US intervention. He's also blocking Guaido and his supporters movements in the country toward the site of this humanitarian aid.

Here's more:

BLOOMBERG ‐ Venezuelan President Nicolas Maduro started closing the nation's entry points on Thursday and soldiers blocked the movements of National Assembly leader Juan Guaido as opposition supporters prepared to bring humanitarian aid across the borders.

Three buses carrying lawmakers sympathetic to Guaido left Caracas heading for the town on the Colombian border that's the focus of the aid effort, but were stopped in Carabobo state. Guaido, traveling separately for security reasons, was held up by army trucks blocking a tunnel east of the capital, said Edward Rodriguez, a spokesman.

Maduro, who has said the aid effort is a pretext for a U.S. intervention, also announced that Venezuela's land crossings with Brazil would shut at 8 p.m., and said he was also weighing "a total closure of the border with Colombia." He already had sealed off access from Curacao, Aruba and Bonaire.

Maduro's government and the resurgent opposition are readying for a showdown this weekend over donated food and medicine stockpiled in neighboring Colombia, Brazil and Curacao. Maduro's government says that the ravaged country has no need of help, despite widespread shortages, while U.S. President Donald Trump has demanded that the Venezuelan military allow the aid in, warning that "all options are open" in the event they refuse.

Wow. Sounds like it might very well be a showdown if Trump calls Maduro's bluff.

Here's more on what actually happened today:
Posted by: Besoeker || 02/23/2019 03:02 || Comments || Link || E-Mail|| [6460 views] Top|| File under: Commies
Maduro announces closure of Venezuelan-Brazilian border
[ALMASDARNEWS] Venezuelan President Nicolas Maduro

Venezuela's attempt at producing a Muammar Qadaffy...
has announced that the land border with Brazil will be closed, speaking at a televised address from Caracas on Thursday.

"From 20:00, Thursday on February 21 [00:00 GMT on Friday] we are closing in a total and absolute manner the land border with Brazil. It's better to prevent than regret [a situation].

We are taking all safety measures to protect our people," said Maduro.

The announcement comes two days before February 23, the day which opposition leader and self-declared interim president Juan Guaido claims that US

humanitarian aid

will reach Venezuela.


Posted by: Fred || 02/23/2019 00:00 || Comments || Link || E-Mail|| [6458 views] Top|| File under: Commies
Apps give Facebook sensitive health and other data
NEW YORK (AP) ‐ Several phone apps are sending sensitive user data, including health information, to Facebook without users' consent, according to a report by The Wall Street Journal.

An analytics tool called "App Events" allows app developers to record user activity and report it back to Facebook, even if the user isn't on Facebook, according to the report .

One example detailed by the Journal shows how a woman would track her period and ovulation using an app from Flo Health. After she enters when she last had her period, Facebook software in the app would send along data, such as whether the user may be ovulating. The Journal's testing found that the data was sent with an advertising ID that can be matched to a device or profile.

Although Facebook's terms instruct app developers not to send such sensitive information, Facebook appeared to be accepting such data without telling the developers to stop. Developers are able to use such data to target their own users while on Facebook.

Facebook said in a statement that it requires apps to tell users what information is shared with Facebook and it "prohibits app developers from sending us sensitive data." The company said it works to remove information that developers should not have sent to Facebook.
Posted by: Besoeker || 02/23/2019 02:32 || Comments || Link || E-Mail|| [6458 views] Top|| File under:
Economy
Dow Average's Weekly Winning Streak Is the Longest in 24 Years
[Bloomberg] Here's one for the record books: The Dow Jones Industrial Average just posted its ninth straight weekly advance, the longest streak in almost 24 years. Helped by optimism over U.S.-China trade talks, the gauge closed up 0.7 percent on Friday to cap a weekly gain of 0.6 percent. The Nasdaq Composite Index is also on a nine-week winning streak -- the longest since May 2009 -- while the S&P 500 Index notched a fourth straight week of gains. It's lone lapse over the period was the week ended Jan. 25.
Posted by: Besoeker || 02/23/2019 02:37 || Comments || Link || E-Mail|| [6457 views] Top|| File under:
Pres. Trump says he's inclined to extend China trade deadline and meet Xi soon
WASHINGTON (Reuters) - President Donald Trump said on Friday there was "a very good chance" the United States would strike a deal with China to end their trade war and that he was inclined to extend his March 1 tariff deadline and meet soon with Chinese President Xi Jinping.

U.S. and Chinese negotiators had made progress and will extend this week's round of negotiations by two days through Sunday, Trump told reporters at the White House as he met with his top negotiators and their counterpart, Chinese Vice Premier Liu He.

"I think that we both feel there's a very good chance a deal will happen," Trump said.
Posted by: Besoeker || 02/23/2019 02:12 || Comments || Link || E-Mail|| [6458 views] Top|| File under: Commies
Europe
'Yellow Vest' Who Called Alain Finkielraut 'Zionist Sh*t' Arrested
[Jpost] The French protester who verbally abused French philosopher Alain Finkielraut a week ago was tossed in the clink
Book 'im, Mahmoud!
by Police and is expected to face the court on May 22, Algemeiner reported on Friday night.

The man, known as "Benjamin" and reported by French media to be a 36-year-old married father of five who works as a salesman, shouted at the elderly Finkielraut that "

La Belle France

is ours" and called him a "Zionist shi*t."

The man was part of a 'Yellow Vests" group who screamed at Finkielraut that he is a "dirty Jew," that he's "going to die" and he's "going to hell."

The man arrested claimed to have spoken these things in anger of comments Finkielraut made about "The Paleostinians" and the "Children of

Gazoo

."

The man was reportedly arrested in 2004 for attacking a police officer and to be linked to radical pro-Paleostinian Islamist groups who visited

Leb

in 2014.

French President Emmanuel Macron condemned the attack, saying, "The antisemitic insults to which [Finkielkraut] has been subjected to are the absolute opposite of who we are and what makes us a great nation. We will not tolerate them."
Posted by: trailing wife || 02/23/2019 00:00 || Comments || Link || E-Mail|| [6457 views] Top|| File under:
India-Pakistan
Assam toxic alcohol deaths: 70 people die in north-eastern Indian state
[BBC] At least 70 people have died and more than 200 are being treated in hospital after drinking toxic bootleg alcohol in north-eastern India, officials say.

Several women are among the victims, who all worked on tea plantations in Assam state.

The deaths come two weeks after tainted spirits killed about 100 people in the northern states of Uttar Pradesh and Uttarakhand.

The number of deaths is expected to go up, local reports say.

The first victims died on Thursday, the administrator of the Golaghat district in Assam, Dhiren Hazarika, is quoted as saying by Agence France-Press.

The victims all worked in tea gardens in Golaghat and Jorhat districts.

Golaghat district Superintendent of Police Pushkar Singh told the BBC that 58 people in the district died from drinking the illegal alcohol.

Another 12 people have been killed by the poisonous liquor in Jorhat district, another source said.


Posted by: Besoeker || 02/23/2019 09:19 || Comments || Link || E-Mail|| [6459 views] Top|| File under:
Olde Tyme Religion
Cardinal admits Church files on pedophile priests 'destroyed'
[ABS-CBN] VATICAN - A top Catholic cardinal admitted Saturday that Church files on priests who sexually abused children were destroyed or never even drawn up, a move which allowed pedophiles to prey on others.

"Files that could have documented the terrible deeds and named those responsible were destroyed, or not even created," German Cardinal Reinhard Marx said in a speech to a landmark Vatican summit on tackling pedophilia in the clergy.

"Instead of the perpetrators, the victims were regulated and silence imposed on them.

"The stipulated procedures and processes for the prosecution of offenses were deliberately not complied with, but instead cancelled or overridden," he said.

Marx was speaking on the third day of an unprecedented meeting of the world's top bishops, which Pope Francis has called in an effort to get on top of a crisis that has dogged the Roman Catholic Church for decades.

The ongoing scandals have escalated into a crisis which has touched many countries across the globe, with recent cases affecting Chile, Germany and the US.

Investigations have revealed that in many cases priests accused of assaulting minors were transferred to other parishes as bishops turned a blind eye to protect the Church's reputation.
Posted by: Besoeker || 02/23/2019 08:53 || Comments || Link || E-Mail|| [6458 views] Top|| File under:
Southeast Asia
From bombers to Big Macs: Vietnam a lesson in reconciliation
HANOI, Vietnam (AP) ‐ The Vietnamese capital once trembled as waves of American bombers unleashed their payloads, but when Kim Jong Un arrives here for his summit with President Donald Trump he won't find rancor toward a former enemy. Instead the North Korean leader will get a glimpse at the potential rewards of reconciliation.

By the time the Vietnam War ended in 1975, tens of thousands of tons of explosives had been dropped on Hanoi and nearly two decades of fighting had killed 3 million Vietnamese and more than 58,000 Americans. Vietnam, though victorious, lay devastated by American firepower, with cities in ruins and fields and forests soaked in toxic herbicides and littered with unexploded ordnance.

Despite the conflict's savagery, what followed was a remarkable rapprochement between wartime foes and it took merely 20 years to restore full relations.

Now some hope Vietnam will offer Kim a road map for his own detente with the United States and that the formerly besieged capital city will be the site of a dramatic resolution to one of the last remaining Cold War conflicts.
Posted by: Besoeker || 02/23/2019 02:27 || Comments || Link || E-Mail|| [6459 views] Top|| File under: Commies
Home Front: Culture Wars
The Trump Administration's Latest Move Could Effectively Defund Planned Parenthood
h/t Instapundit


[Yahoo] On Friday, the Trump Administration's Office of Population Affairs published the final text of proposed changes that will effectively block Planned Parenthood and other clinics that provide or even mention abortions from receiving a type of federal funds.

The new document, which is 312 pages long, outlines a series of rule changes related to how the federal government distributes money allocated for the family planning grant program known as Title X. This program, which was created in 1970 with bipartisan support, provided $286.5 million in 2018 to pay for free or low-cost birth control, as well as other preventive care like STI screenings, for low-income women. Each year, Title X serves 4 million women through healthcare providers who receive grants from the government to provide services. (This would not affect reimbursement by Medicaid, a separate program.)

The major changes include a new requirement that all participating Title X providers "maintain physical and financial separation from locations which provide abortion as a method of family planning." This means that any clinic or doctor's office that also offers abortions is no longer allowed to receive federal grants that would help provide free or low-cost birth control for low-income women.
Posted by: g(r)omgoru || 02/23/2019 04:01 || Comments || Link || E-Mail|| [6458 views] Top|| File under:
Government
Hundreds more troops heading to U.S.- Mexico border
[Wash Times] The Pentagon is planning to deploy hundreds more American military personnel to the southern border, in the wake of President Trump's announcement of a national emergency along the country's border with Mexico.

Currently 5,000 U.S. troops are stationed in Texas, Arizona and California, backing immigration enforcement operations led by the Department of Homeland Security. With Mr. Trump's declaration of a national emergency, that number is expected to surge to 6,000 by March 1, a senior Defense Department official said Friday.

Those troops will provide air support to Customs and Border Patrol officers and Homeland Security agents carrying out border security operations. In addition, those forces have been tasked with securing the hundreds of miles of territory along the border, in between the major points of entry into the U.S.

Mr. Trump has repeatedly said those areas have become a highway for illegal immigrants and illicit narcotics coming into the U.S., despite reports from Homeland Security officials that most of the illegal smuggling comes through known entry points.

To secure those areas, U.S. troops are stringing an additional 140 miles of border area with concertina wire, along with other areas that have already been fortified during previous troop deployments to the border. That work, which the Pentagon official says is 30 percent complete, will be coupled with a new "ground-based detection and monitoring mission" to be conducted by U.S. military units.
Posted by: Besoeker || 02/23/2019 03:05 || Comments || Link || E-Mail|| [6459 views] Top|| File under:
POTUS Trump Names New Nominee For UN Ambassador
[Townhall] President Donald Trump on Friday night announced his pick for the United States Ambassador to the United Nations. He took to Twitter to let people know he has chosen Kelly Knight Craft, the current Ambassador to Canada, to fill the vacancy.

Senate Majority Mitch McConnell (R-KY) applauded the pick.

"Kelly Craft is a strong advocate for American interests and will be a powerful representative of our great nation at the U.N.," McConnell said in a statement. "She has a long record of service to her state and the nation and I'm confident she will continue to serve with distinction as America's voice to the world at the United Nations. I was proud to recommend this remarkable Kentuckian to President Trump."
Posted by: Besoeker || 02/23/2019 02:03 || Comments || Link || E-Mail|| [6459 views] Top|| File under:
Home Front: Culture Wars
POTUS steps up attack on Planned Parenthood
[The Hill] President Trump is intensifying his attack on federal funding for Planned Parenthood with the introduction of new rules on Friday that are widely seen as a way of gutting federal funding to the group.

The women's health organization could lose millions of dollars in funding if the sweeping changes to a federal family planning program are upheld in court.

Under the changes, clinics aren't eligible for Title X Family Planning funds unless they are physically and financially separate from abortion providers.

That means clinics couldn't share space or staff with abortion facilities. Clinics would also be banned from referring women for abortions or counseling them on abortion as an option to end pregnancy.

This could disqualify many of Planned Parenthood's 600 centers across the country, which receives about a quarter of Title X funds annually to provide reproductive health and preventive services to low-income women.



Related: Politico - Trump abortion rule has both sides digging in.
Posted by: Besoeker || 02/23/2019 01:53 || Comments || Link || E-Mail|| [6462 views] Top|| File under:
Government
Air Force revs up production of precision bomb dubbed 'world's largest sniper'
[FOX] The Air Force is revving up production of the air-dropped, precision-guided BLU-129 bomb increasingly in demand by warzone commanders - so accurate, lethal and precise, it is called "the world's largest sniper accuracy."

The often-requested weapon, described as an adaptable carbon fiber bomb, is specially engineered to control "field effects" and create low collateral damage resulting from air attacks.

"The Air Force is currently producing BLU-129 bomb bodies to address operational demand," Capt. Hope Cronin, Air Force Spokeswoman, told Warrior Maven.

The BLU-129 is increasingly in demand because, among other things, it is capable of quickly tailoring its explosive charge depending upon the threat, using what's called "variable yield effects." Variable-yield effects allow for attackers to adjust the explosive power while in-flight, in some cases enabling extremely effective, yet precise, more narrowly-configured attacks.
Posted by: Besoeker || 02/23/2019 00:00 || Comments || Link || E-Mail|| [6458 views] Top|| File under:
Who's in the News
37
[untagged]
6
Commies
5
Islamic State
3
Taliban
2
al-Qaeda in North Africa
2
Govt of Iran
2
Sublime Porte
1
Hizb-i-Islami-Hekmatyar
1
Govt of Iraq
1
Moslem Colonists
1
Govt of Syria
1
Hamas
Bookmark
E-Mail Me
The Classics
The O Club
Rantburg Store
The Bloids
The Never-ending Story
Thugburg
Gulf War I
The Way We Were
Bio
Merry-Go-Blog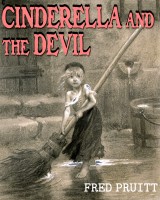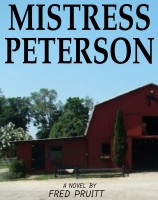 On Sale now!


A multi-volume chronology and reference guide set detailing three years of the Mexican Drug War between 2010 and 2012.

Rantburg.com and borderlandbeat.com correspondent and author Chris Covert presents his first non-fiction work detailing the drug and gang related violence in Mexico.

Chris gives us Mexican press dispatches of drug and gang war violence over three years, presented in a multi volume set intended to chronicle the death, violence and mayhem which has dominated Mexico for six years.
Click here for more information


Meet the Mods
In no particular order...


Steve White
Seafarious
Pappy
lotp
Scooter McGruder
john frum
tu3031
badanov
sherry
ryuge
GolfBravoUSMC
Bright Pebbles
trailing wife
Gloria
Fred
Besoeker
Glenmore
Frank G
3dc
Skidmark
Alaska Paul



Better than the average link...



Rantburg was assembled from recycled algorithms in the United States of America. No trees were destroyed in the production of this weblog. We did hurt some, though. Sorry.
3.235.245.219

Help keep the Burg running! Paypal: