-Lurid Crime Tales-
Brooklyn rapper 6ix9ine aka Daniel Hernandez arrested on racketeering charges
[AP] NEW YORK (AP) ‐ Rapper Tekashi 6ix9ine was deemed a likely danger to the community and denied bail Monday after a prosecutor said there was evidence that he directed or participated in multiple acts of violence as part of a deadly gang.

U.S. Magistrate Judge Henry B. Pitman concluded an hourlong hearing by citing "troubling" corroborating evidence offered by a prosecutor to show that 6ix9ine directed or participated in multiple acts of violence over the last eight months.

Assistant U.S. Attorney Michael Longyear said a backpack stolen during a gunpoint robbery in April was found during a raid at 6ix9ine's Brooklyn residence, along with an automatic pistol.

"The defendant is quite violent," the prosecutor said of a man whose debut album, Day 69, was among the most downloaded records on iTunes.

Longyear said 6ix9ine was captured on surveillance video as he sat in a car and filmed the scene in Times Square when his co-defendants carried out a violent robbery against a rival gang member.

The prosecutor said he was also part of a video boasting about shots recently fired by a co-defendant in Brooklyn's Barclays Center.

Longyear also said the rapper was a threat to flee because of his worldwide connections, hundreds of thousands of dollars in cash and the knowledge that a conviction would bring a mandatory minimum sentence of 32 years in prison and as much as life.
Posted by: Besoeker || 11/20/2018 08:25 || Comments || Link || E-Mail|| [336068 views] Top|| File under:
Four found 'executed' in West Philly basement - One of the deceased described as a 'good dude.'
[Philly Inquirer] Nadirrah Smith said a close friend phoned her about 7:30 p.m. Sunday, and before he hung up he said he'd call her back. He never did.

A distraught Smith said Monday that the man was one of four people found fatally shot, execution-style, in the basement of a home under renovation in the Cedar Park section of West Philadelphia.

Two women and two men, whose identities police would not confirm, were found in the home in the 5100 block of Malcolm Street with gunshot wounds to the head, police said. Medics pronounced them dead at 12:21 p.m.

It was the largest number of victims in a Philadelphia homicide this year.

"Sadly, all four of these individuals were executed ‐ there's no ifs, ands, or buts about it," Police Commissioner Richard Ross said. "This is an absolutely evil thing to do. ... There is no way in the world people should have met their demise this way."

Smith, 25, said she believed her friend's brother was also one of the victims, but said she did not know his name or who the women in the basement might have been.

Smith said her friend "was a good dude." Crying as she stood next to crime scene tape, she said the man had two daughters and had recently moved into the house. As a result, she said, not many people knew where he lived, and she therefore believed that "this had to be a setup."

Posted by: Besoeker || 11/20/2018 08:15 || Comments || Link || E-Mail|| [336065 views] Top|| File under:
Secret tapes provide new twist in alleged $400K GoFundMe scam
[NYPOST] One of the accused New Jersey GoFundMe fraudsters who allegedly scammed $400,000 from people over a supposedly homeless vet is now claiming that she's the one who's been had, according to secret recordings released by her lawyers Monday.

The tapes suggest that Mark D'Amico, 39, forced ex-girlfriend Kate McClure, 28, to peddle a phony tale of charity that fueled $400,000 in donations ‐ which the couple pocketed, the lawyers said.

"You started the whole f‐king thing, you did everything! I had no part in any of this, and I'm the one f‐king taking the fall," McClure rages at D'Amico in an unverified tape shared with "Good Morning America."

McClure and D'Amico claimed that homeless man Johnny Bobbitt, 34, gave McClure his last $20 after her car out of gas. McClure made the rounds on national media after she shared the heartwarming-but-bogus story on social media, and the couple eventually raised just over $400,000, ostensibly for Bobbitt.
Posted by: Fred || 11/20/2018 00:00 || Comments || Link || E-Mail|| [336066 views] Top|| File under:
-Short Attention Span Theater-
Senator Chuck Schumer's daughter weds in Brooklyn
[NYP] The brides wore white ‐ but hazmat suits might have been better.

Alison Schumer, the younger of Sen. Chuck Schumer's two daughters, married Elizabeth Weiland on Sunday in Brooklyn, with the couple posing for wedding photos on a bridge over the toxic Gowanus Canal.

The white-dress-clad lovebirds, each clutching a mixed bouquet ‐ with Alison Schumer wearing shoes as green as the Superfund site below them ‐ held hands and shared a tender glance on the rust-flecked Union Street Bridge, which has become a popular backdrop for photos.

Starting around 10 a.m., the pair posed for several snaps along the tree-lined bridge before heading inside the nearby Green Building event space to exchange vows in a brief, intimate ceremony around noon.

The party, made up of close friends and family, then trekked across the street to a reception at 501 Union St. that lasted well into the early evening.

Alison Schumer, 29, is a six-figure product marketing manager at Facebook ‐ which has donated about $50,000 to her Democratic Senate minority leader dad, a vocal defender of the social media titan on Capitol Hill.

Weiland, 33, is pursuing an MBA at Columbia Business School and works in the MTA's strategic initiatives office, according to her LinkedIn profile.

Sen. Schumer showed up for his daughter's big day wearing a green yarmulke and flanked by security guards as the NYPD closed down the street for his arrival.
Posted by: Besoeker || 11/20/2018 00:00 || Comments || Link || E-Mail|| [336065 views] Top|| File under:
-Signs, Portents, and the Weather-
Chipotle may rehire manager who refused serving black men
[NYPOST] Mexican restaurant chain Chipotle fired one of its managers after an online video surfaced showing the employee refusing to serve a group of black men unless they pay up front ‐ but now the eatery is rethinking its decision.

The unidentified manager of a Chipotle restaurant in St. Paul, Minnesota, can be seen in a viral clip posted to Twitter smiling and saying, "You gotta pay because you never have money when you come in here," to the group of customers.

The group of five men were noticeably offended by the comments, telling other workers that they were being "stereotyped," as they filmed themselves in the eatery, according to the clip, which has been viewed more than 6.4 million times since it was posted Friday by one of the customers.

Another worker in the video later tells the group, "We're not gonna make food unless you guys actually have money."

Masud Ali, the customer who posted a series of videos of the incident to his Twitter account, accused the female manager who refused to serve him and his friends of racism.

"It sounded really racist ‐ the way she said it was racist," Ali, 21, told The Star Tribune. "She asked for proof of income as if I'm getting a loan."

Chipotle was quick to terminate the manager.

"Regarding what happened at the St. Paul restaurant, the manager thought these gentlemen were the same customers from Tuesday night who weren't able to pay for their meal," the chain said in a statement. "Regardless, this is not how we treat our customers and as a result, the manager has been terminated and the restaurant has been retrained to ensure something like this doesn't happen again."

Following the termination, other Twitter users came to the defense of the manager, pointing out tweets posted to Ali's Twitter account boasting about "dining and dashing" or ordering food at a restaurant and leaving before paying.

The revelation apparently prompted Chipotle to reconsider its hasty firing of the manager.

"Our actions were based on the facts known to us immediately after the incident, including video footage, social media posts and conversations with the customer, manager and our employees," Chipotle chief communications officer Laurie Schalow told Fox News on Sunday. "We want to do the right thing, so after further investigation we will re-train and re-hire if the facts warrant it."
Posted by: Fred || 11/20/2018 00:00 || Comments || Link || E-Mail|| [336066 views] Top|| File under:
Artificial intelligence is racist, sexist because of data it's fed
[NYPOST] Artificial intelligence is "shockingly" racist and sexist, a study has revealed.

Researchers looked at a range of systems and datasets and found examples where AI had provided inaccurate information for women and minorities.

In one example, the team from Massachusetts Institute of Technology looked at an income prediction system and discovered it was twice as likely to misclassify female employees as low-income and male employee as high-income.

However,


ars longa, vita brevis...


the team was able to adjust the system to make sure it was less biased.

When researchers increased the dataset by a factor of 10, they found the mistakes decreased by 40 percent.

Irene Chen, a Ph.D. student who wrote the paper with MIT professor David Sontag and postdoctoral associate Fredrik D. Johansson, said it comes down to using better data.

She said: "Computer scientists are often quick to say that the way to make these systems less biased is to simply design better algorithms.

"But algorithms are only as good as the data they're using and our research shows that you can often make a bigger difference with better data."

In another example, researchers found an AI system's ability to predict intensive care unit mortality was inaccurate for Asian patients.

They warned that using existing methods to fix the system would make the predictions less accurate for non-Asian patients.

Typically researchers would just add more data to the system, but Chen said it is also the quality of the data that is important.

Instead, researchers should be getting more data from underrepresented groups.

Sontag said: "We view this as a toolbox for helping machine-learning engineers figure out what questions to ask of their data in order to diagnose why their systems may be making unfair predictions."

The research team will present their paper in December at the Neural Information Processing Systems in Montreal.
Posted by: Fred || 11/20/2018 00:00 || Comments || Link || E-Mail|| [336067 views] Top|| File under:
-Land of the Free
Troops land at border, lay razor wire, ready tent cities, anger narco gangs
[Wash Examiner] The Army has arrived along the U.S.-Mexico border and are moving swiftly to ready for the oncoming "caravan" by laying miles of razor war to steer the thousands of migrants to legal crossings where tent cities are to be erected to hold them.

According to an eyewitness report, troops and trucks are delivering construction equipment, portable bathrooms and security to several areas along the border, the first wave of President Trump's promise to bolster immigration enforcement with 5,000 or more soldiers.

The show of force is having the beneficial side effect of curbing illegal drug trafficking by the notorious Gulf Cartel, according to the report from the Center for Immigration Studies' Todd Bensman.

He reported today: "Intelligence friends told me the Mexican cartel across the river, CDG, was angered by the U.S. troop deployment because it slowed the pace of drug smuggling and that the blamed the caravan for this. The cartel, I was told, has threatened the migrants to pay steep fees to cross through their territory or go elsewhere, hence the initial moves to Tijuana. No telling whether this is true. I just heard it from sources with access to such information."
Posted by: Besoeker || 11/20/2018 07:43 || Comments || Link || E-Mail|| [336069 views] Top|| File under: Narcos
Caribbean-Latin America
San Ysidro border crossing briefly shut to beef up security
[BBC] The US temporarily closed its busiest border crossing with Mexico to boost security after a migrant caravan arrived in northern Mexico.

Northbound traffic and half the pedestrian crossings at the San Ysidro border point were shut to install new movable wire-topped barriers.

Around 110,000 people enter the US daily through the crossing.

In the Mexican border city of Tijuana residents held protests demanding the migrants leave the area,

Mayor Juan Manuel Gastelum said on Friday he expected the number of migrants arriving in the city in the coming weeks to reach 10,000, warning the city was not prepared to handle the "avalanche".

The new arrivals say they are fleeing persecution, poverty and violence in their home countries of Honduras, Guatemala and El Salvador.
Posted by: Besoeker || 11/20/2018 00:00 || Comments || Link || E-Mail|| [336065 views] Top|| File under:
Europe
Germany Ends All Arms Sales to Saudi Arabia
[Haaretz] Germany's foreign minister said Berlin has banned 18 Saudi nationals from entering Europe's border-free Schengen zone because they are believed connected to Khashoggi's killing.

The German government says it has halted previously approved arms exports to Saudi Arabia amid the fallout from the killing of Saudi journalist Jamal Khashoggi.

Germany said a month ago it wouldn't approve any new weapons exports to Saudi Arabia, but left open what would happen with already approved contracts.

Germany's economy ministry oversees the authorization of arms exports. Ministry spokesman Philipp Jornitz said Monday that "the German government is working with those who have valid authorizations with the result that there are currently no (weapons) exports from Germany to Saudi Arabia."


Posted by: Besoeker || 11/20/2018 03:32 || Comments || Link || E-Mail|| [336065 views] Top|| File under:
Home Front: Politix
McConnell Lobbying Arizona Governor To Name Martha McSally To Jon Kyl's Seat
[Hot Air] Makes sense, especially when you remember that McConnell worries about primary challenges first and foremost. Arizona righties have been dogged in trying to oust establishment dinosaurs. Granted, they failed against McCain with J.D. Hayworth in 2010 and Kelli Ward in 2016, but Jeff Flake was weak enough in hypothetical match-ups against Ward that he didn't bother to run for reelection this time. This year's primary drew not one but two well-known populist challengers in Ward and Joe Arpaio, in fact. McConnell's eyeing 2020 and the looming special election for McCain's (now Jon Kyl's) seat and worrying about another populist brushfire starting. If he doesn't start playing chess now, Republicans might end up with a Roy Moore scenario in a purplish state in two years with control of the Senate on the line.
Posted by: Besoeker || 11/20/2018 07:29 || Comments || Link || E-Mail|| [336070 views] Top|| File under:
India-Pakistan
Case registered against Lahore police constables for filming, blackmailing couples
[DAWN] A case has been registered against a trio of Punjab
1.) Little Orphan Annie's bodyguard
2.) A province of Pakistain ruled by one of the Sharif brothers
3.) A province of India. It is majority (60 percent) Sikh and Hindoo (37 percent), which means it has relatively few Moslem riots....
police constables accused of harassing, filming and blackmailing couples in Lahore for money.

The case had first become public knowledge last month when the said police officials had accused Punjab Minister for Housing Mahmoodur Rasheed's son and his friends of kidnapping them, snatching their weapons, torturing them and hurling threats.

The

coppers

, named Nadeem Iqbal, Usman Mushtaq and Usman Saeed, had claimed that they allegedly caught a young couple in a car. As the couple was being taken to the

cop shoppe

, the man ‐ identified as Ali Mustafa ‐ had called Mian Hasan, the son of Punjab Minister for Housing Mahmoodur Rasheed.

Police had further claimed that the suspects, led by Hasan, snatched guns from the constables, bundled them into their cars and drove away before dropping the kidnapped

coppers

at different places and fled away.

However,


the hip bone's connected to the leg bone...


according to a first information report (FIR) filed on Sunday, an inquiry and analysis of the police officials' phones found several videos of couples being blackmailed and even tortured.

The FIR filed by Ghalib Market Station House Officer (SHO) Rehan Jamal stated that in the aforementioned case, the police officials had snatched Mustafa's wallet and taken Rs2,000 from it, while demanding that he pay them Rs50,000 more.

SHO Jamal, in the FIR, said that the police constables' actions were "against the police discipline and utterly illegal", and resulted in bringing a bad name to the police.

The SHO recommended that strict departmental action be taken against the accused.
Posted by: Fred || 11/20/2018 00:00 || Comments || Link || E-Mail|| [336063 views] Top|| File under: Govt of Pakistan
CJP wants restoration of Lahore's 'iconic' United Christian Hospital within 6 weeks
[DAWN] The Supreme Court (SC) on Monday formed a five-member committee to submit recommendations for the restoration of Lahore's United Christian Hospital (UCH).

A two-member SC bench, headed by Chief Justice of Pakistain (CJP) Mian Saqib Nisar, was hearing a suo motu
...a legal term, from the Latin. Roughly translated it means I saw what you did, you bastard...
case pertaining to the restoration of UCH at the top court's Lahore registry. The bench also ordered the clearing of encroachments from the hospital's land.

The top judge expressed annoyance at the dismal condition of UCH and said that there was "neither doctor nor electricity" available at the hospital.

"There are four operation theatres in the hospital of which only one is operational," Justice Nisar lamented.

He ordered the committee, which is to be headed by former interim health minister Dr Jawad Sajid Khan, to submit its recommendations by Dec 3.

"We have restored electricity in the hospital," Justice Nisar said, directing Parks and Horticulture Authority to "watch over [UCH'S] cleaning up".

"We have to restore this hospital within six weeks," the CJP declared, and added that he will visit UCH for his medical check up.

"This [hospital] is an icon of Lahore," the chief justice said. "We want it to operate once again."

During a hearing of the case last week, the chief justice had sought a plan for UCH's restoration from the Punjab
1.) Little Orphan Annie's bodyguard
2.) A province of Pakistain ruled by one of the Sharif brothers
3.) A province of India. It is majority (60 percent) Sikh and Hindoo (37 percent), which means it has relatively few Moslem riots....
health secretary, however, no report was submitted today.


Posted by: Fred || 11/20/2018 00:00 || Comments || Link || E-Mail|| [336067 views] Top|| File under: Govt of Pakistan
Government
Justice Ruth Bader Ginsburg Will Retire from the US Supreme Court in January, 2019
[Santa Monica Observer] Speaking privately, a law clerk says the Justice's Cancer has come out of remission.

While the Nation is preoccupied with the appointment of Judge Brett Kavanaugh to replace Justice Anthony Kennedy, it appears there will soon be another vacancy on the US Supreme Court

U.S. Supreme Court Justice Ruth Bader Ginsburg has had a re-occurrence of malignant melanoma, she has told her law clerks. Ginsburg was treated in 1999 for colon cancer and had surgery in 2009 for pancreatic cancer.

She has told key Democratic members of the Senate about her medical condition, including ranking Democratic member of the Judiciary Committee Dianne Feinstein. This explains in part the "take no prisoners" attitude of the Democrats during the Kavanaugh nomination, carefully orchestrating weak 37 year old allegations against Kavanaugh by Women he barely remembers knowing in High School and College.

Kavanaugh is a player in this drama. He's in the wrong place at the wrong time . President Donald J Trump will be replacing Notorious RBG, the lovechild of the left, and so will remake the Supreme Court for a generation. The Democrats simply must win back the Senate in November 2018, progressives feel.

Ginsburg, 85 was appointed by President Bill Clinton and took the oath of office on August 10, 1993. She is the second female justice (after Sandra Day O'Connor) of four to be confirmed to the court (along with Sonia Sotomayor and Elena Kagan, who are still serving). Following O'Connor's retirement, and until Sotomayor joined the court, Ginsburg was the only female justice on the Supreme Court. During that time, Ginsburg became more forceful with her dissents, which were noted by legal observers and in popular culture. She is generally viewed as belonging to the liberal wing of the court. Ginsburg has authored notable majority opinions, including United States v. Virginia, Olmstead v. L.C., and Friends of the Earth, Inc. v. Laidlaw Environmental Services, Inc.

Ginsburg was born in Brooklyn, New York, to Russian Jewish immigrants. Her older sister died when she was a baby, and her mother, one of her biggest sources of encouragement, died shortly before Ginsburg graduated from high school. She then earned her bachelor's degree at Cornell University, and was a wife and mother before starting law school at Harvard, where she was one of the few women in her class. Ginsburg transferred to Columbia Law School, where she graduated tied for first in her class.



Single source information. I have found no supporting reports as of this morning.
Posted by: Besoeker || 11/20/2018 00:00 || Comments || Link || E-Mail|| [336064 views] Top|| File under:
Who's in the News
27
[untagged]
4
Islamic State
4
Govt of Pakistan
3
Hamas
2
Taliban
2
Govt of Saudi Arabia
2
Hezbollah
2
Houthis
2
Moslem Colonists
1
Govt of Iran
1
al-Qaeda in the Indian Subcontinent
1
Govt of Syria
1
Narcos
1
Sublime Porte
Bookmark
E-Mail Me
The Classics
The O Club
Rantburg Store
The Bloids
The Never-ending Story
Thugburg
Gulf War I
The Way We Were
Bio
Merry-Go-Blog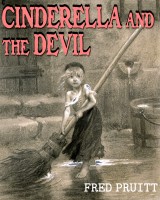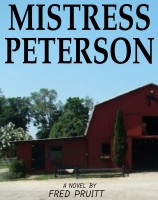 On Sale now!


A multi-volume chronology and reference guide set detailing three years of the Mexican Drug War between 2010 and 2012.

Rantburg.com and borderlandbeat.com correspondent and author Chris Covert presents his first non-fiction work detailing the drug and gang related violence in Mexico.

Chris gives us Mexican press dispatches of drug and gang war violence over three years, presented in a multi volume set intended to chronicle the death, violence and mayhem which has dominated Mexico for six years.
Click here for more information


Meet the Mods
In no particular order...


Steve White
Seafarious
tu3031
badanov
sherry
ryuge
GolfBravoUSMC
Bright Pebbles
trailing wife
Gloria
Fred
Besoeker
Glenmore
Frank G
3dc
Skidmark



Better than the average link...



Rantburg was assembled from recycled algorithms in the United States of America. No trees were destroyed in the production of this weblog. We did hurt some, though. Sorry.
3.239.129.52

Help keep the Burg running! Paypal: