-Lurid Crime Tales-
US pipe bombs suspect appears at Election Day court hearing
[IsraelTimes] Cesar Sayoc accused of sending explosives to prominent Democrats and Trump critics; could face nearly 50 years in prison

The man accused of sending pipe bombs to prominent critics of President Donald Trump


...New York real estate developer, described by Dems as illiterate, racist, misogynistic, and what ever other unpleasant descriptions they can think of, elected by the rest of us as 45th President of the United States...


was ordered held without bail after his first court appearance in New York on Tuesday.

Cesar Sayoc, who was transferred from federal custody in Florida, hugged his lawyer after a hearing in which Assistant US Attorney Jane Kim called him "a serious risk of danger to the public and a flight risk."

Sayoc has been accused of sending improvised

bomb

s to numerous Democrats, Trump critics, and media outlets in a scare that heightened tensions before the crucial midterm elections Tuesday. None of the devices went kaboom!, and no one was injured in the pipe bomb scare.



While Sayoc's attorneys have not commented on his mental health, his mother wrote a letter to ABC News saying he has suffered from mental illness for years.

He was jugged
Drop the rod and step away witcher hands up!
outside a South Florida auto parts store. He was living in a van covered with stickers of Trump and showing images of some of the president's opponents with red crosshairs over their faces.

His lawyers decided not to seek his release on bail after prosecutors released a letter outlining more evidence against him, including DNA linking him to 10 of the

bomb

s and fingerprints on two of them.

Other evidence includes online searches Sayoc did on his laptop and cellphone for addresses and photos of some of his intended targets, which included former president Barack Obama
I think when you spread the wealth around, it's good for everybody...
, former secretary of state Perennial Presidential Campaigner Hillary Crooked Hillary Clinton
... former first lady, former secretary of state, former presidential candidate, Conqueror of Benghazi, Heroine of Tuzla, formerly described by her supporters as the smartest woman in the world, usually described by the rest of us as The Thing That Wouldn't Go Away...
, former vice president
Joe Foreign Policy Whiz Kid Biden


The former Senator-for-Life from Delaware, an example of the kind of top-notch Washington intellect to be found in the World's Greatest Deliberative Body...


,

Caliphornia, an impregnable bastion of the Democratic Party,

Senator Kamala Harris, and New Jersey Senator Cory Booker. Packages were also mailed to CNN in New York and Atlanta.

Prosecutors say the most recent crude bomb was recovered Friday in California, addressed to the liberal activist Tom Steyer.

Sayoc is scheduled to return to federal court Monday for a preliminary hearing.

While Sayoc's attorneys have not commented on his mental health, his mother wrote a letter to ABC News saying he has suffered from mental illness for years.

"While I have not lived with my son for 35 years or even heard from him in over four years, I cannot express how deeply hurt, sad, shocked and confused I am to hear that my son may have caused so many people to be put in fear for their safety," Madeline Sayoc wrote in the letter, according to ABC News. "This is not how I raised him or my children."

Son of North Carolina judge arrested for allegedly threatening synagogue

[IsraelTimes] 20-year-old William Warden also charged with burning a cross in a public park last month, suspected of distributing anti-Semitic fliers.

Warden was tossed in the calaboose
Drop the rosco, Muggsy, or you're one with the ages!
Sunday night and charged with misdemeanor ethnic intimidation. For the cross burning, which occurred last month, he also was charged with a misdemeanor.

Police also suspect Warden of being responsible for recent anti-Semitic fliers that were distributed in a nearby subdivision, according to the report.

Warden's bail was set at $20,000 and he was ordered not to go within 100 yards of the synagogue.

Judge Lucy Inman and her husband, Billy Warden, in a statement released to local media said that their son has a mental illness for which they have sought and continue to seek treatment.


There it is — another nutter. Joo-hatred is looking less like the philosophy of the stupid and more the desperate attempt to make sense of the universe by the insane.

"As deeply concerned parents, we apologize profusely to the Jewish community and to all who have been impacted. And we are treating this situation with utmost seriousness," they said.

"Our observations and our communications with law enforcement lead us to believe that our son has been exploited by people whose agenda is completely opposed to the inclusive values we espouse and live."
Posted by: trailing wife || 11/07/2018 00:00 || Comments || Link || E-Mail|| [6460 views] Top|| File under:
-Short Attention Span Theater-
Sinead O'Connor: I never want to 'spend time with white people again'
[PAGESIX] After converting to Islam, Sinéad O'Connor says she doesn't want to be with white people.


You poor dear — so oppressed. Don't anyone tell her Arabs consider themselves white. So do Egyptians. And Islam offers itself to all the world regardless of race, so she just blew it bigly.

O'Connor, who now goes by the name Shuhada Davitt, tweeted her "racist" statement in a series of tweets disparaging non-

Moslem

culture.

"I'm terribly sorry. What I'm about to say is something so racist I never thought my soul could ever feel it. But truly I never wanna spend time with white people again (if that's what non-muslims are called)," she tweeted. "Not for one moment, for any reason. They are disgusting."

The 51-year-old "Nothing Compares 2 U" singer also criticized Twitter's policy on blocking hate speech, writing, "Interesting to see if Twitter bans this when it allows people like Trump and Milbank spew the satanic filth upon even my country."

A known critic of the Catholic Church, O'Connor also discussed the role of violence in religions such as Islam, Judaism and Christianity.

"There is no more talk of ancient violence in the Q'ran as the Tanukh, the Bible or The sodding [Mahabharata]. And its ALL EQUALLY [IRRELEVANT] TO OUR TIMES," she wrote, adding the hashtag "#ReignOfWhiteMANover."

O'Connor ended her rant with an acknowledgment of how strange her tirade appeared. "Final word. If its 'Crazy' to care. Then by all means, spank my ass and call me Fruity loops : )" she wrote.
Posted by: Fred || 11/07/2018 00:00 || Comments || Link || E-Mail|| [6472 views] Top|| File under:
-Signs, Portents, and the Weather-
Girl Scouts sue Boy Scouts for trademark infringement
[MARKETWATCH] The Girl Scouts are suing the Boy Scouts, saying the organization's inclusive rebranding effort has caused all sorts of consumer confusion from mistaken enrollment in the Boy Scouts to misinformation about a merge of the two groups.

Tuesday's trademark infringement lawsuit is an attempt to clear up the uncertainty, said the Girl Scouts of the United States of America.

The Manhattan federal case noted the two separate youth organizations have long coexisted.

But problems arose when "core gender distinction" was altered by the Boy Scouts of America, which announced in October 2017 it would open its doors to girls beginning in 2019.

Earlier this year, the Boy Scouts unveiled new marketing campaign to back the effort. "Scout Me In," the tagline proclaimed.


Posted by: Fred || 11/07/2018 00:00 || Comments || Link || E-Mail|| [6466 views] Top|| File under:
Catfight breaks out at Miss BumBum contest over fake butt accusation
[NYPOST] This year's Miss BumBum competition ended in a shambles after contestants resorted to violence on stage following cheating allegations.

The fight was sparked by one contestant accusing the other of having a surgically enhanced derriere.

The eye-popping scenes unfolded Monday shortly after Ellen Santana was crowned Miss BumBum 2018.

The 31-year-old model and dancer was representing the northern Brazilian state of Rondônia in the competition.

But moments after she was declared the winner, she was physically stripped of her winner's sash by fellow contestant Aline Uva from Rio Grande Do Sul, in the south of Brazil.

Uva, a 27-year-old massage therapist, was heard shouting that the competition was a farce and claiming that the winner's butt was surgically enhanced.

She added: "I fulfilled all the rules of the game, my butt is real, but her butt is plastic!"

"Miss BumBum is a farce. Today I could prove all this."

Organizers of the annual competition were forced to intervene to calm the frantic scene and ensure the winner's sash was handed back to Santana.


Posted by: Fred || 11/07/2018 00:00 || Comments || Link || E-Mail|| [6463 views] Top|| File under:
Africa Subsaharan
Zimbabwe: Chamisa Readies Supporters for National Shut Down
[All Africa] The opposition Movement for Democratic Change (MDC) President, Nelson Chamisa has vowed not to back off from his planned mass protests to force President Emmerson Mnangagwa's government out of power.

Chamisa who is on a national tour, speaking to party supporters on the way forward following his electoral loss in the July 30 harmonised elections told thousands of Beitbridge residents that he will soon give a signal on the envisaged action.

"After touring the whole country I will give you a signal so that we all follow the direction. Beyond a thank you I have also come to tell you that this is the direction we are taking.

"Prepare as we are going to announce how we intend to enrol our program of action in peace. The country's constitution allows for protests according to the section 59. If you are with us we will not back off. We are with you," he said.

Chamisa dismissed President Emmerson Mnangagwa as an illegitimate whose foreign engagements will not bear any fruits until the "political impasse born out of disputed election" is resolved.


Posted by: Fred || 11/07/2018 00:00 || Comments || Link || E-Mail|| [6461 views] Top|| File under:
Zimbabwe: Ex-Minister Supa Mandiwanzira Arrested
[All Africa] Former Information Communication Technology (ICT) Minister Supa Mandiwanzira has been tossed in the slammer
Into the paddy wagon wit' yez!
over a corruption related offence.

It is not yet clear where the charges emanate from but reports say he is accused of an offence he committed during his tenure as ICT Minister.

Mandiwanzira is currently being held at CID Serious Frauds and is expected to appear in court this Tuesday.

He was government minister from 2013 to 2018 and joins a handful former cabinet ministers who have been arrested and dragged to court over offences allegedly committed during their terms of office.

Other ex-cabinet ministers who have been arrested under President Emmerson Mnangagwa's anti-corruption drive in the past one year include Ignatius Chombo who was Finance Minister, Saviour Kasukuwere (Local Government), Walter Chidhakwa (Mines), David Parirenyatwa (Health), Samuel Undenge (Energy) and Walter Mzembi (Tourism).

Critics say Mnangagwa was not sincere in his anti-corruption crusade as most of the former Ministers are often arrested over minor offences such as nepotism and corruption involving amounts as little as $12 000 when former President Bob Muggsy Mugabe

Nonagenarian President-for-Life of Zim-bob-we who turned the former Breadbasket of Africa into the African Basket Case. Dumped in November 2017 when the Missus decided she wanted to be president, and opposed heer might against Crocodile Mnangawa Important safety tip: If your opponent goes by the name Crocodile andf your title is Shopper in Chief let him win....
's government was stashed with officials who siphoned off millions of dollars.


Posted by: Fred || 11/07/2018 00:00 || Comments || Link || E-Mail|| [6459 views] Top|| File under:
DR Congo's opposition will meet in Geneva to name joint candidate
[Al Jazeera] The Democratic Republic of the Congo

...formerly the Congo Free State, Belgian Congo, Zaire, and who knows what else, not to be confused with the Brazzaville Congo aka Republic of Congo, which is much smaller and much more (for Africa) stable. DRC gave the world Patrice Lumumba and Joseph Mobutu, followed by years of tedious civil war. Its principle industry seems to be the production of corpses. With a population of about 74 million it has lots of raw material...
's (DRC) opposition leaders have agreed to meet in Geneva to choose a joint candidate for the upcoming presidential elections.

The elections, to take place on December 23, are critical for the future of the DRC, a state that has never experienced a peaceful transition of power since it gained independence from Belgium in 1960.

"All opposition heads will gather in Switzerland

...home of the Helvetians, famous for cheese, watches, yodeling, and William Tell...
on Thursday to attend a meeting to designate a joint candidate," one of the challengers, Freddy Matungulu, told AFP news agency on Tuesday.

"The public has high expectations. We, as a group, cannot make any claim on winning the presidential election unless we act together," he said.

Leading opposition figure Felix Tshisekedi will take part in the meeting that is expected to take place over three days, his deputy chief of staff, Peter Kazadi, said.

Twenty-one candidates are set to take part in the presidential election, with voting also taking place for parliamentary and provincial assemblies.

The DRC is a country with mineral wealth worth trillions of dollars, torn apart by the dozens of

gang

s battling for it.

Current President Joseph Kabila, 47, has been in power since 2001 after the

liquidation

of his father, Laurent-Desire Kabila, the country's third president.

He was elected in 2006 in the DRC's first democratic election since it gained independence.

Kabila secured a second term in 2011, though that election was plagued by allegations of widespread voter fraud.


Posted by: Fred || 11/07/2018 00:00 || Comments || Link || E-Mail|| [6459 views] Top|| File under: Tin Hat Dictators, Presidents for Life, & Kleptocrats
Britain
Prince Charles acknowledges UK's 'appalling' role in slave trade
[DAWN] Prince Charles acknowledged

Britannia

's role in the slave trade on Monday calling it an appalling atrocity that had "left an indelible stain on the history of our world".

In a speech in Ghana, which served as a major hub where African slaves were held before being shipped away, most across the Atlantic, the heir-to-the-British throne said the "profound injustice" of the past could never be forgotten.

"At Osu castle on Saturday, it was especially important to me as indeed it was on my first visit there forty-one years ago that I should acknowledge the most painful chapter of Ghana's relations with the nations of Europe, including the United Kingdom," Charles said.

"The appalling atrocity of the slave trade, and the unimaginable suffering it caused, left an indelible stain on the history of our world."



Britannia

abolished the trans-Atlantic slave trade in 1807 although the full abolition of slavery did not follow for another generation.


Posted by: Fred || 11/07/2018 00:00 || Comments || Link || E-Mail|| [6461 views] Top|| File under:
Caribbean-Latin America
European Union extends sanctions on Venezuela for a year
[Al Jazeera] The European Union

...the successor to the Holy Roman Empire, only without the Hapsburgs and the nifty uniforms and the dancing...


has extended its sanctions against crisis-hit Venezuela until November 2019, ramping up pressure on President Nicolas Maduro's government.

The bloc had imposed an arms embargo in November 2017 and added various officials to the sanctions list over the course of this year, most recently in June in response to Maduro's re-election during polls marred by an opposition boycott and claims of vote-rigging.

The extension on Tuesday came for what the EU said were human rights
...which are usually entirely different from personal liberty...
violations and undermining of democracy and the rule of law under Maduro.

There was no immediate comment from Venezuela's socialist government.

FINANCIAL WOES
Once one of Latin America's wealthiest countries, Venezuela has been struggling with a hyper-inflationary economic meltdown in the wake of the crash of oil prices in 2014.

Almost two million people have fled the oil-rich country since 2015 due to chronic food and medicine shortages, according to the United Nations


...where theory meets practice and practice loses...



Posted by: Fred || 11/07/2018 00:00 || Comments || Link || E-Mail|| [6459 views] Top|| File under: Commies
Europe
6 arrested in France over alleged far-right plot to attack Macron
[IsraelTimes] Officials say suspects are locked away
... anything you say can and will be used against you, whether you say it or not...
over 'ill-defined' plan to carry out 'violent action' against French president

Six people linked to the far-right were detained on Tuesday in connection with an allegedly violent plot against French President Emmanuel Macron, officials said.

The six, who were not identified, were picked up by anti-terrorism units in the eastern French regions of Moselle and Isere and the northern region of Ile-et-Vilaine, officials added.

The arrests followed reports of a possible plot involving "violent action" aimed at the president, a source close to the investigation said.

Prosecutors have launched an investigation into a "criminal terrorist association," a judicial source said.

"This investigation is looking into a plot, vague and ill-defined at this stage, involving violent action against the president of the republic," another official said.
Posted by: trailing wife || 11/07/2018 00:00 || Comments || Link || E-Mail|| [6459 views] Top|| File under:
Home Front: Politix
Election results map
Just klik on the 'House-Senate-Governor' box in the upper left of the graphic.
Posted by: Besoeker || 11/07/2018 08:30 || Comments || Link || E-Mail|| [6463 views] Top|| File under:
The 2018 midterm election races that made history
[Axios] The first Muslim congresswoman, first openly gay man elected governor, youngest woman ever elected to Congress, and more history was made Tuesday night in the midterm races.

The big picture: This was already teed up to be a major election, with Democrats poised to take the House and the country having the first chance since 2016 to send a message to Congress. But individual races opened the door for more diversity in national politics.


The Visigoths also "made history" with the sacking of Rome on 24 August 410.
Posted by: Besoeker || 11/07/2018 00:36 || Comments || Link || E-Mail|| [6479 views] Top|| File under:
Retired SEAL Dan Crenshaw Clinches Victory in Texas
[Free Beacon] Former Navy SEAL Dan Crenshaw defeated his Democratic challenger in Texas's 2nd Congressional District Tuesday night, replacing the district's retiring six-term Republican Rep. Ted Poe.

Crenshaw was projected the winner just after 11 p.m. The first-time congressional candidate clinched 53 percent of the vote over Todd Litton's 45 percent with over half of precincts reporting.

Crenshaw served three combat tours in Iraq and Afghanistan, where he lost his right eye after encountering an improvised explosive device in the deadly Helmand province. He made headlines over the weekend after Saturday Night Live cast member Pete Davidson disparaged the eye patch worn over his battle wound.
Posted by: Besoeker || 11/07/2018 00:29 || Comments || Link || E-Mail|| [6459 views] Top|| File under:
India-Pakistan
Army authorities interview abused child maid
[DAWN] Army authorities have interviewed 11-year-old Kinza Bashir, a domestic employee who was allegedly physically abused by a serving army official and her husband, a doctor, who had employed her.

According to sources close to the investigation, the child spoke of her ordeal in a confidential one-on-one session and showed them marks of abuse.

Army authorities had sought her records and asked the Child Protection Bureau for an interview with the victim as one of the suspects in the case is serving as an information and computer information technology officer at General Headquarters.

The victim, who is from Faisalabad


...formerly known as Lyallpur, the third largest metropolis in Pakistain, the second largest in Punjab after Lahore. It is named after some Arab because the Paks didn't have anybody notable of their own to name it after...


, was brought back to Rawalpindi by the police once the case came to light and moved to the Child Protection Bureau.

"Young Kinza is not going to school like the other girls staying with the Child Protection Bureau because she has only been staying here for her case," a

bigwig

told Dawn. He added that she is feeling well and in safe custody. Her parents have been permitted to visit her once a week.

Since one of her employers is an army officer her case was sent by the police to military authorities.

The woman's husband was incarcerated
Please don't kill me!
by police and remanded to three-day custody. He will be produced before the court today (Tuesday). He had previously sought interim bail, and was arrested after his interim bail was rejected.

Police said the man had denied that he or his wife tortured the child, but said in a statement that she would leave the house without informing them because of which she had been slapped once or twice.

A medical examination and X-ray report have confirmed that the victim was physically assaulted. She has two fractured ribs, but no other bone injuries to her skull, shoulder or left arm; she had complained of severe pain in her arm.


Posted by: Fred || 11/07/2018 00:00 || Comments || Link || E-Mail|| [6460 views] Top|| File under:
Who's in the News
29
[untagged]
3
Arab Spring
3
Islamic State
3
Govt of Iran
3
Tehreek-i-Labbaik Pakistan
2
Moslem Colonists
2
Narcos
2
Govt of Pakistan
2
Taliban
2
Govt of Saudi Arabia
2
Tin Hat Dictators, Presidents for Life, & Kleptocrats
2
Houthis
1
Commies
1
al-Nusra
1
Jamaat-e-Ulema Islami
1
Jamaat-ul-Mujahideen Bangladesh (IS)
1
Sublime Porte
1
Boko Haram (ISIS)
Bookmark
E-Mail Me
The Classics
The O Club
Rantburg Store
The Bloids
The Never-ending Story
Thugburg
Gulf War I
The Way We Were
Bio
Merry-Go-Blog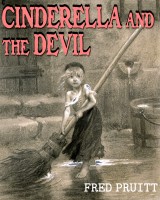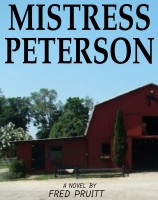 On Sale now!


A multi-volume chronology and reference guide set detailing three years of the Mexican Drug War between 2010 and 2012.

Rantburg.com and borderlandbeat.com correspondent and author Chris Covert presents his first non-fiction work detailing the drug and gang related violence in Mexico.

Chris gives us Mexican press dispatches of drug and gang war violence over three years, presented in a multi volume set intended to chronicle the death, violence and mayhem which has dominated Mexico for six years.
Click here for more information


Meet the Mods
In no particular order...


Steve White
Seafarious
Pappy
lotp
Scooter McGruder
john frum
tu3031
badanov
sherry
ryuge
GolfBravoUSMC
Bright Pebbles
trailing wife
Gloria
Fred
Besoeker
Glenmore
Frank G
3dc
Skidmark
Alaska Paul



Better than the average link...



Rantburg was assembled from recycled algorithms in the United States of America. No trees were destroyed in the production of this weblog. We did hurt some, though. Sorry.
35.153.100.128

Help keep the Burg running! Paypal: