Activists Plan to Shut Down O'Hare Airport on Labor Day to Protest Chicago Violence
[Breitbart] A group of activists led by a Chicago minister plan to shut down the primary highway leading to Chicago's O'Hare International Airport on Labor Day.

Rev. Gregory Livingston, the organizer of the march who serves as a pastor at New Hope Baptist Church, told USA Today he plans to lead activists along the Kennedy Expressway on Labor Day to protest the violence and lack of opportunities for upward mobility in Chicago's South and West Side neighborhoods.

"We must end Chicago's tale of two cities," said Livingston. "We will shut down O'Hare International Airport."

Livingston posted several tweets on Sunday with the hashtag #OHARESHUTDOWN, including one outlining the protesters' demands:
Posted by: Besoeker || 09/03/2018 08:10 || Comments || Link || E-Mail|| [6492 views] Top|| File under:
-Signs, Portents, and the Weather-
For some injuries, ambulance transport can decrease chances of survival
[HUB.JHU.EDU] For the study, Haut and colleagues examined data from the American College of Surgeons National Trauma Data Bank, the largest available collection of United States trauma registry data. The team examined information already gathered on 103,029 patients at least 16 years old who entered a U.S. trauma center between Jan. 1, 2010, and Dec. 31, 2012, for a gunshot or stab wound and were transported to the trauma center by ground ambulance or private vehicle. The data were gathered from 298 level I and level II trauma centers within the 100 most populous U.S. metro areas.


I'm not sure how they adjusted for severity of injury. Those around the victims with non-life threatening wounds would seem more likely to load them into the car and drive them to the ER than those with serious injuries.


Approximately 16.4 percent of all patients were transported by private vehicle. The analysis found an overall 2.2 percent mortality rate for patients transported via private vehicle, compared to 11.6 percent for ground transport. Gunshot victims transported by private vehicle saw a lower mortality rate—4.5 percent versus 19.3 percent—as did stab victims—0.2 percent versus 2.9 percent). When adjusting for differences in injury severity, patients with penetrating injuries were 62 percent less likely to die when transported by private vehicle compared to EMS.


Looking at shock trauma data, you could come to the conclusion that airlifted victims are more likely to peg out. Is it because they were airlifted? Or is it because their injuries are more serious than the people from the same incident that got an ambo ride?


"Unlike CPR and defibrillation for heart attacks, the type of damage done in penetrating trauma often can't be reversed in a prehospital setting. This study supports other studies that prehospital interventions can actually result in less favorable outcomes for certain types of injuries," says Michael W. Wandling, an American College of Surgeons Clinical Scholar in Residence, general surgery resident at the Northwestern University Feinberg School of Medicine and the study's first author.
Posted by: Fred || 09/03/2018 00:00 || Comments || Link || E-Mail|| [6484 views] Top|| File under:
Britain's smallest baby who weighed the same as a COKE CAN at just 12oz survives against the odds
[Daily Mail, Where America Gets Its News] Britain's smallest surviving baby boy who weighed the same as a Coke can has survived against the odds.

Theo Taylor was smaller than expected at a 19-week scan then stopped growing altogether and his parents were told to fear the worst.

He tipped the scales at just 12oz when he was born at 26 weeks and five days.

After being delivered by emergency C-section on March 15, he was smaller than his father's hand.

His mother had been offered a termination the day before he was born because of his minuscule size.

Parents Katie Rhodes, 24, and Jay, 27, only got to touch his hand for a few seconds before he was whisked away to be put on a breathing machine.
Posted by: Fred || 09/03/2018 00:00 || Comments || Link || E-Mail|| [6468 views] Top|| File under:
Africa Subsaharan
Bank Tells South African Farmers They Will Have to Pay Debts for Property Seized by the State
[Breitbart] South African farmers subjected to land expropriation without compensation will still have to pay off their debts for property which has been seized by the state, according to a major bank.

In an email from Nedbank widely circulated on social media, now confirmed as genuine by Head of Group Media Relations Kedibonea Molopyane, according to The South African, farmers are warned that their debts will have to be paid in full even after their property is confiscated by the government.

It reads as follows:

"It is important to note the Home Loan agreement is subject to a contractual agreement, and bond payments remain due and payable until such time that the bond is paid in full irrespective of any form of land expropriation ‐ with or without compensation. We would encourage you to continue with the bond payments until such time a determination is made."

The African National Congress (ANC) under President Cyril Ramaphosa passed a motion for the expropriation of land without compensation in February 2018, originally moved by its former youth leader Julius Malema ‐ who now heads the Economic Freedom Fighters (EFF), a radical black nationalist and Marxist-Leninist party.
Posted by: Besoeker || 09/03/2018 00:00 || Comments || Link || E-Mail|| [6477 views] Top|| File under:
Britain
Balloon poking fun at Mayor Sadiq Khan flies over London
[DAWN] Protesters seeking to oust London Mayor Sadiq Khan on Saturday launched a giant balloon over Parliament Square depicting him dressed in a yellow bikini.

Protesters believe Khan has failed to curtail street crime in London, and some wore T-shirts reading "Make London safe again."

Organisers had created the blimp in a protest against Khan's policies. It was meant as a rebuke to Khan, who backed protesters' right to launch a giant balloon depicting US President Donald Trump as an angry baby during his July visit to Britain.

The stunt was staged by Yanny Bruere, who describes himself as a free speech advocate, and funded through nearly 60,000 pounds ($78,000) in donations on a crowdfunding website.


Prelaunch photo of the thing can be seen at the link provided here.



Posted by: Fred || 09/03/2018 00:00 || Comments || Link || E-Mail|| [6461 views] Top|| File under:
China-Japan-Koreas
China's Xi promotes 'Belt and Road' as Africa growth tool
[Kansas City Star] BEIJING - Chinese President Xi Jinping on Monday promoted Beijing's initiative to build ports and other infrastructure to African leaders as a tool for "common prosperity" in a world facing challenges from trade protectionism.

Speaking to businesspeople ahead of a conference with dozens of African leaders, Xi said the "Belt and Road" initiative will expand markets. He tried to mollify concern Beijing wants to build strategic influence, promising Chinese investment comes with "no political strings attached."

"Unilateralism and protectionism are on the rise. Economic growth lacks robust drive," said Xi in a speech. "China-Africa cooperation under the BRI is a way to common prosperity that brings benefits to both our peoples."

African and other Asian leaders have welcomed "Belt and Road" but some projects have prompted complaints about debt and other problems. The initiative involves hundreds of projects, most of them built by Chinese contractors and financed by loans from Chinese state-owned banks, across an arc of 65 countries from the South Pacific through Asia to Africa and the Middle East.
Posted by: Besoeker || 09/03/2018 04:08 || Comments || Link || E-Mail|| [6464 views] Top|| File under:
Founder of China's #2 E-Commerce Firm Arrested in US for Sexual Misconduct
[Sputnik ru]
JD.com founder Liu Qiangdong, head of China's second-largest e-commerce company was detained in the US on charges of sexual abuse.

Liu Qiangdong, also known as Richard Liu, founder of JD.com, Alibaba's biggest rival, was arrested in Minneapolis on suspicion of criminal sexual conduct, according to jail records.

According to documents, Liu was arrested Friday and released Saturday pending criminal charges. The records include no further details.

Minneapolis police declined to elaborate on the detention citing an active investigation. Police spokesman John Elder declined to provide details on where in Minneapolis Liu was arrested or what he was doing at the time of his arrest.

Jail documents do not include the degree of Liu's alleged misconduct — Minneapolis legislation recognizes five degrees of sexual misconduct, from unwanted touches to violent assault with injuries.
Liu's company, JD.com, posted a statement on Chinese social media claiming that Liu was falsely accused during a business trip to US. The corporate statement claimed police found no evidence of misconduct and Liu would continue on his business trip as planned.

This is the not the first time that Liu has been involved in a sexual misconduct scandal. In July, a guest at a party thrown by Liu in Australia in 2015 was found guilty of sexual assault, as well as on six other charges. While Liu was not involved in any wrongdoing at the soiree, he sought to prevent the incident from going public, but to no avail.

JD.com is China's second e-commerce company, the number one competitor to the Alibaba group, the owner of the Aliexpress.com internet store. In June, Google said it would invest $550 million into the company.
Posted by: 3dc || 09/03/2018 00:00 || Comments || Link || E-Mail|| [6465 views] Top|| File under: Commies
Taiwan to make English an official language
[Breitbart] Taiwan will make English an official language beginning next year in an attempt to help citizens pursue opportunities abroad, Premier William Lai announced this week.

In an interview with United Daily News, Lai said that the move would encourage Taiwanese people to learn the language which would, in turn, allow them to pursue greater opportunities abroad. The plan involves opening bilingual schools across the country and providing intensive English tuition from a very young age.

"I will set a policy goal next year to make Taiwan a bilingual country, with English and Chinese being its official languages," Lai told the United Daily News. "Culture is our root, and the English language is our tool ‐ or see it as our foot, if you will. Given that language is the primary tool of communication, a lack of English proficiency hampers one from gaining an advantageous position in international competitiveness."

Lai also pointed out that while serving as Mayor of Tainan City, his efforts to install English as the region's second language were very well received by locals. Taiwanese and Mandarin remain Taiwan's most widely spoken languages, although the country also has a number of local and indigenous dialects such as Hakka and Matsu.
Posted by: Besoeker || 09/03/2018 00:00 || Comments || Link || E-Mail|| [6463 views] Top|| File under:
India-Pakistan
Tech talk: Housing for all
[DAWN] Imagine a house that you could just pack up and move between cities or countries.


Kinda like a trailer house, only more complicated...


Sounds too good to be true?


No.


Not if you believe ModulusTech, a Bloody Karachi


...formerly the capital of Pakistain, now merely its most important port and financial center. It is among the largest cities in the world, with a population of 18 million, most of whom hate each other and many of whom are armed and dangerous...


-based startup, which is claiming to offer exactly that.


Whoopdy doo fer dem.


To be clear, the house in question is not your usual double-storey bungalow with a backyard and verandah.


Yup. Nobody's gotten around to building transportable backyards.


It's as simple as it gets ‐ a one-room, flat-packed housing unit that can be assembled in a mere three hours. Just three hours? Hold your horses! Assembled in three hours, yes, but manufacturing a single unit takes a week.


As Socrates once said, "Huh?"


The way it works is you place an order with the company, specifying your size requirements and all. Once the unit is ready, their team will install and assemble it on site, along with roofing as well as the fittings and plumbing. The standard 256 square feet model costs around Rs300,000.


Lemme see, here... ummm... square root of 256... add 13... carry the nine... Yep. That works out to a 16x16 foot shack, with possibly indoor plumbing unless they just drill a hole in the floor. Rs300,000 works out to 2,424.11 Yankee dollars or 602,438,574.60 Bolivars. That's not bad for a first home. Loews will sell you a 12x24 steel shed for $2,353.29 (15,562.78 Turkish lira), which is about the same number of square feet, but you have to do your own plumbing.


In case you want something customisable ‐ let's say a bigger size or a fancy interior, the company claims to do that as well, though obviously the cost and time go up.


Loews has contractors to handle that for you too!



Posted by: Fred || 09/03/2018 00:00 || Comments || Link || E-Mail|| [6464 views] Top|| File under:
Iraq
Protesters stage mass demonstrations in Basra, block border exit with Iran
Basra (IraqiNews.com) Tens of citizens in Basra, the third biggest Iraqi cities, staged mass protests on Sunday against assault by security forces against demonstrators as well as the poor services.

Protesters blocked Baghdad-Basra road and the one leading to al-Shalamja border exit with Iran. They threatened to block all the exit borders in the province, in case the government did not respond to their demands. They also urged penalizing personnel , who assaulted protesters, as well as corrupts. They also called for providing drinking water and better services.

Many citizens gathered at al-Shalamja border and changed slogans against the local and central government. Security troops cordoned off the protests, as the protesters gathered at Karmet Ali region and set tyres on fire on Baghdad road.

Local sources said tens of protesters set up tents to stage sit-ins.

Security forces fired live ammunition against protesters in Basra as demonstrators staged the protesters on Friday night, leaving many injured.

According to Ra'ed al-Fereiji, head of Basra tribes council, said in a statement that eight civilians

were maimed

by Iraqi troops.

Observers believe protests and sit-ins will expand due to ongoing assaults by security forces against peaceful protesters and to voice demands of better services, especially in light of negligence by the government toward protesters demands and the security crackdown.
Posted by: trailing wife || 09/03/2018 00:00 || Comments || Link || E-Mail|| [6464 views] Top|| File under: Govt of Iraq
Olde Tyme Religion
How The Pederasty Cover-Up Will Make Civil War Within The Catholic Church
[THEFEDERALIST] A few years ago, we also learned that a host of high-level figures in the Curia were being blackmailed by their male lovers. I am told that Pope Benedict, who had by that time contracted Parkinson's Disease, resigned his office in this connection because he knew there needed to be a purge and he feared that he did not have the physical stamina to carry it out. In his memoirs, Pope Benedict touches on the "gay lobby" and confesses to a lack of resoluteness. As everyone understood at the time, the task of cleaning house was to be left to his successor.

In the interim between Pope Benedict's papacy and that of his successor, we received another indication of the depth of the problem. In the newspapers of Scotland, we learned that Keith Michael Patrick O'Brien, a cardinal and archbishop who was the primate of Scotland, had been buggering seminarians and young priests for years and nothing had been done in response to the complaints they had submitted to the Papal Nuncio. It was only when they went public in 2013 that the Vatican acted.

Unfortunately, however, Benedict's successor was Jorge Mario Bergoglio of Argentina, the man who calls himself Pope Francis. As a Belgian cardinal named Gottfried Daneels — who had been removed as an archbishop because he had covered up the pederasty of another Belgian cardinal and had come out in support of contraception, divorce, gay marriage, euthanasia, and abortion — revealed in his memoirs, Bergoglio's candidacy was promoted by the St. Gallen Group, a part of what Catholics call "the Lavender Mafia."

This disgraced figure stood on the balcony with Bergoglio after he was elected pope. He was chosen to say the prayer at the new pope's inauguration. And there was joy in the ranks of those inclined to break the vow of celibacy.
Posted by: Fred || 09/03/2018 00:00 || Comments || Link || E-Mail|| [6463 views] Top|| File under:
Sir Paul McCartney tells of the moment he 'saw God'
[News.com.au] SIR Paul McCartney has told of his belief in a "higher" entity ‐ and revealed how he once came face-to-face with God.

The Beatles star said the experience ‐ which came after he had taken drugs ‐ had given him the "sense" that there was "something higher".

"I once took a drug, DMT... And I saw God, this amazing towering thing, and I was humbled."

Describing the encounter as a "clue", rather than a life-changing moment, he added: "It was huge. A massive wall that I couldn't see the top of, and I was at the bottom. And anybody else would say it's just the drug, the hallucination, but... we felt we had seen a higher thing."

Dimethyltryptamine ‐ or DMT ‐ is a naturally occurring psychedelic that is often inhaled through a pipe, with many users reporting out-of-body experiences and "spiritual" insights.

The 76-year-old singer, who is due to tour his new music, also told the paper of the moment he believed his late wife Linda had "come back to give me a sign" after her death.

Describing seeing a white squirrel in the country, he said it was a "great moment", and added that he had allowed himself to believe that lost loved ones were "looking down" on him.

McCartney's Freshen Up tour, which starts in Canada this month, will be his first outing to support his album Egypt Station.

The album will be released on September 7.

Posted by: Besoeker || 09/03/2018 00:00 || Comments || Link || E-Mail|| [6467 views] Top|| File under:
Science & Technology
Embassy 'sonic attacks' may have been microwave blasts
[engagdet] When researchers postulated that the "sonic attacks" on embassies in Cuba (and more recently China) were the fault of malfunctioning surveillance gear, that wasn't the end to concerns about the true cause... if anything, there's more worry than ever. The University of Pennsylvania's Douglas Smith (who led a paper discussing the trauma of embassy victims) said in an interview that microwave blasts are now considered primary candidates. The concussion-like symptoms more closely line up with microwaves and other radio frequency-related illnesses than previous explanations, including straightforward acoustic attack, anxiety or viruses.

Embassy staff may have been subjected to the Frey effect, where microwaves fool the brain into perceiving phantom noises when they hit the temporal lobes processing signals from your ears. Sufficiently powerful microwave blasts can cause pain, and might even deal lasting damage to the nervous system.

The State Department told the New York Times that it hadn't yet pinpointed the nature of the attacks, and the FBI has decline to comment. It's possible there's a more pedestrian explanation like some kind of other frequency-related illness. An upcoming paper from UC San Diego's Beatrice Golomb supports the microwave theory, however.


Emphasis added.
Posted by: Skidmark || 09/03/2018 00:00 || Comments || Link || E-Mail|| [6468 views] Top|| File under: Commies
Government
Federal civil service abuses bigger than just the VA
[Daily Torch] When news broke of employees at the Department of Veteran Affairs (VA) putting the lives of veterans at risk with waiting lists to die, the country was outraged. When it became clear that these employees were not being terminated for their failures and mismanagement, Florida Senator Marco Rubio led bipartisan legislation that protected whistleblowers and provided management the authority to remove bad employees. Unfortunately, the VA is not the only department allowing bad employees to stay on the job despite grotesque violations of employee guidelines and even the law. Here we highlight some of the worst stories of civil service abuse in recent years and how they have been allowed to occur.

DEPARTMENT OF VETERAN AFFAIRS
Some stories of abuse are obvious, like the Washington Times of April 2016 which reported on two senior VA officials who were responsible for the death of nearly 300 veterans on waiting lists, yet took over two years to even be proposed to be terminated. But as Senator Rubio argued in a May 2017 press release, this large-scale abuse flourished because of a culture of mismanagement.

Rubio explained, "To list just a few examples, one VA employee was arrested and spent time in jail for armed robbery. Another employee was caught watching pornography on the job. In my home state of Florida, there have been several instances of prescription drugs being diverted, gone missing from VA facilities... In all of these cases, the employees involved were ultimately allowed to keep their jobs, or resign with their benefits intact... It is clear that under existing civil service rules and pressure from unions and others, VA leaders have not been able to hold individuals accountable for their actions. Over and over again, we've seen the VA attempt to take disciplinary action against an employee, only to see the appeals process prove so complex, lengthy and lenient that real accountability was virtually impossible to achieve."

To combat this problem, the VA Accountability and Whistleblower Protection Act reduced the burden of proof required for removal under Title 5 of the Civil Service Reform Act Chapter 75 from a preponderance of evidence standard to substantial evidence for removal and expedited the removal process. As a result, firings for cause from the VA has increased by 26 percent since the bill's passage, according to data retrieved from the Office of Personnel Management's FedScope. So far, the law has improved employee accountability within the VA, but other departments need the same accountability standards.

ENVIRONMENTAL PROTECTION AGENCY (EPA)
The EPA has been in need of employee accountability reforms for years. A March 2018 Heritage Foundation panel discussion revealed several ridiculous stories of abuse which have gone nearly completely unaddressed. In one case a GS-12 Public Affairs Specialist from Atlanta stole a video camera from her work and attempted to pawn the item. After being arrested and convicted of a felony, the employee was placed on a 30-day suspension and returned to her office. Similarly, another EPA employee was arrested for growing marijuana plants in her home and received seven months of paid leave for her time absent the office.
Posted by: Besoeker || 09/03/2018 13:54 || Comments || Link || E-Mail|| [6466 views] Top|| File under:
'Essentially a Fraud'
[NationalReview] The Southern Poverty Law Center has less to do with justice than with fundraising.

...[SPLC co-founder–cum–chief trial counsel Morris] Dees, who earned a spot in (I'm not making this up) the Direct Marketing Association's Hall of Fame for his service to the cause of pitching birthday cakes, cookbooks, tractor-seat cushions, and other junk-mail items, is "more than a little Trumpian himself," according to Politico. "I learned everything I know about hustling from the Baptist Church," Dees once said, according to a 2000 piece that Silverstein wrote for Harper's. "Spending Sundays on those hard benches listening to the preacher pitch salvation ‐ why, it was like getting a Ph.D. in selling." Dees's onetime business partner Millard Fuller told Silverstein, "Morris and I . . . shared the overriding purpose of making a pile of money. We were not particular about how we did it; we just wanted to be independently rich."




Dees once told his donors that he would stop fundraising when the SPLC endowment reached $55 million. When the SPLC blew by that milestone, he upped it to $100 million. Today it continues to build its huge endowment while its six-story, multi-million-dollar headquarters is "the most architecturally striking structure in downtown Mont­gomery," according to Politico.
...
Posted by: Anomolous Sources || 09/03/2018 00:00 || Comments || Link || E-Mail|| [6475 views] Top|| File under:
Who's in the News
35
[untagged]
4
Islamic State
3
Govt of Syria
3
Govt of Iran Proxies
3
Palestinian Authority
3
Taliban
2
Govt of Iraq
2
Govt of Saudi Arabia
2
Sublime Porte
2
Moslem Colonists
2
Antifa
2
Commies
1
Govt of Iran
1
Narcos
1
Thai Insurgency
1
al-Shabaab (AQ)
1
Ahrar al-Sham (Salafists)
1
TTP
1
Govt of Pakistan
1
al-Nusra
1
Hamas
1
Houthis
Bookmark
E-Mail Me
The Classics
The O Club
Rantburg Store
The Bloids
The Never-ending Story
Thugburg
Gulf War I
The Way We Were
Bio
Merry-Go-Blog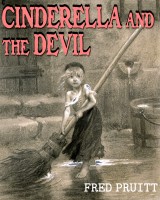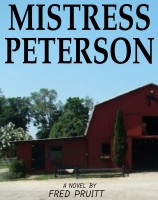 On Sale now!


A multi-volume chronology and reference guide set detailing three years of the Mexican Drug War between 2010 and 2012.

Rantburg.com and borderlandbeat.com correspondent and author Chris Covert presents his first non-fiction work detailing the drug and gang related violence in Mexico.

Chris gives us Mexican press dispatches of drug and gang war violence over three years, presented in a multi volume set intended to chronicle the death, violence and mayhem which has dominated Mexico for six years.
Click here for more information


Meet the Mods
In no particular order...


Steve White
Seafarious
Pappy
lotp
Scooter McGruder
john frum
tu3031
badanov
sherry
ryuge
GolfBravoUSMC
Bright Pebbles
trailing wife
Gloria
Fred
Besoeker
Glenmore
Frank G
3dc
Skidmark
Alaska Paul



Better than the average link...



Rantburg was assembled from recycled algorithms in the United States of America. No trees were destroyed in the production of this weblog. We did hurt some, though. Sorry.
3.235.179.111

Help keep the Burg running! Paypal: