-Signs, Portents, and the Weather-
Ship of Fools V – Yet Another Greenie Expedition Scuppered by Ice
[Breitbart] Yet another Arctic expedition to raise awareness of "global warming" has been frustrated by unexpectedly large quantities of ice.

This time the climate chumps were a party of scientists, students and filmmakers from the University of Rhode Island's Inner Space Center (ISC) sponsored ‐ your tax dollar at work ‐ by the U.S. National Science Foundation.

Their mission: "Research to aid understanding of/document climate change effects" in the Canadian Arctic Archipelago aboard a Russian ship Akademik Ioffe.

But now the ship has been damaged after becoming grounded in the ice and its passengers have had to be rescued.

Anthony Watts has been documenting their sorry progress.

First the early optimism of what sounds very much like another politically correct brainwashing exercise for impressionable students:
Posted by: Besoeker || 08/29/2018 14:20 || Comments || Link || E-Mail|| [6467 views] Top|| File under:
Afghanistan
Kabul Bank's former CEO shifted from Bagram prison after Farnood's death
[Khaama (Afghanistan)] The former Chief Executive and shareholder of Kabul Bank Khalilullah Ferozi has been transferred to Kabul for the treatment purposes, days after the chairman of the bank Shir Khan Farnood died in the same prison.

Sources in the family of Ferozi confirmed that he has been shifted to Kabul from Bagram prison.

The family members of Mr. Ferozi say he is suffering from acute diabetics disease and was shifted by the Ministry of Defense to Sardar Mohammad Daud Khan hospital after his condition worsened.

Informed sources on Friday confirmed that Mr. Farnood has died at the age of 57 in Bagram prison due to the illness he was suffering from.

Kabul Bank was seized by the government in 2010 after the exposure of a staggering $900 million fraud, which led the International Monetary Fund to temporarily halt its hundreds of millions of dollars of loans to the country.

Both Sher Khan Farnood and Khalilullah Ferozi were sentenced to ten years in jail by the Appellate Court nearly four years ago after they were found guilty of involvement in the embezzlement of the bank's funds.


Posted by: Fred || 08/29/2018 00:00 || Comments || Link || E-Mail|| [6465 views] Top|| File under:
Africa North
Morocco arrests 12 suspects over gang rape
[ENGLISH.ALARABIYA.NET] Moroccan police have incarcerated
Drop the rod and step away witcher hands up!
12 people over the alleged gang-rape of a teenage girl, a court official said Tuesday, in a case that has sparked outrage in the North African kingdom.

In a video posted online last week, Khadija Okkarou, 17, said members of a "dangerous gang" had kidnapped and held her for two months, raping and torturing her.

In the video, she showed what appeared to be scars from cigarette burns and tattoos carved into parts of her body.

"I will never forgive them. They have destroyed me," she said.

Her testimony triggered a social media campaign under the "we are all Khadija" hashtag, along with a petition signed by thousands of people urging King Mohammed VI to provide her with medical and psychological care.

A judge in the central city of Beni Mellal is investigating the suspects, all aged between 18 and 27, the court official said.

The main suspect, aged 20, is being held on suspicion of rape, torture, kidnapping, making death threats and forming a gang, the official said.

Ten others potentially face similar charges, while a 12th is under investigation for failing to report a crime and failing to help a person in danger.

Okkarou "is still in shock even if she tries to be strong," said Loubna El Joud of women's rights group NSAT, which is providing her with medical and psychological support.

"Her hands shake when she speaks."


Posted by: Fred || 08/29/2018 00:00 || Comments || Link || E-Mail|| [6463 views] Top|| File under:
Human head discovered in Yaounde trash can
[JOURNALDUCAMEROUN] The head of a baby was discovered in a dust bin in Yaounde in the early hours of Monday around the Eleveur neighbourhood.

The head was discovered around 7am by a pig farmer who was looking for food for his animals. The population of the neighborhood was in panic as a result of this macabre discovery.

"There is a man who searches garbage cans every morning to feed his pigs who discovered it. The children who came to pour garbage then spread the news to the neighbourhood "an eyewitness said.
Posted by: Fred || 08/29/2018 00:00 || Comments || Link || E-Mail|| [6464 views] Top|| File under:
Arabia
Woman in Dubai lends 'lover' $1.3 million, he marries her friend instead
[ENGLISH.ALARABIYA.NET] A woman in Dubai who reportedly "holds a high position in an international investments company" lent 5 million dirhams ($1.3 million) to her colleague after she was convinced he loved her.
Hey, I love you too, beppy! I love you more'n he did, more even than he said he did!
A Dubai court was successful in proving the woman lent him 4.5 million dirhams out of the amount she claimed.


Ummm... By the way, as long as you're flush, could you slide a few dirhams my way? I'm a little short...


The woman had lent her colleague the huge money after she was convinced of his love and hoped for marriage, according to local news site Emarat al-Youm.


Well, of course I'll marry you, honey. Ummm... I need the money to ditch my current ball and chain. She doesn't understand me...


She lent him the money in installments and in different ways over two years, but instead of paying his debt, he married her other colleague.
Posted by: Fred || 08/29/2018 00:00 || Comments || Link || E-Mail|| [6474 views] Top|| File under:
Caribbean-Latin America
Venezuelans flee home only to end up homeless in Brazil
[JOURNALDUCAMEROUN] The homeless Venezuelan woman in the Brazilian town of Boa Vista was once an operating theater assistant. And she once had dreams.

But her dreams didn't travel well. Three months after abandoning her profession to escape chaotic, collapsing Venezuela for a new life in neighboring Brazil, she finds herself destitute.

"We came seeking refuge, not to be beggars," said the 42-year-old woman, who did not want to be identified for fear of reprisals back in her hometown of El Tigre.

She and her husband lay together in a hammock strung up between two trees in a quiet street near the center of Boa Vista, capital of the Brazilian frontier state of Roraima, which has seen a big influx of fleeing Venezuelans.

According to city hall, there are about 25,000 Venezuelans living in the city of just 300,000.

They all come to escape misery. Many don't succeed: 2,500 are homeless, the city says.

The couple looked exhausted. To get here took them five days of walking from the border and they'd hoped to work enough to be able to send money back to their family in a country where basic goods have disappeared from shelves and medical services have collapsed.

But after three months, they have no work and not even a spot in one of the crowded refugee centers.

And while Brazilians have been welcoming in general, the stress on the modest communities in the region is mounting. This month in the town of Pacaraima, a mob chased out hundreds of Venezuelans and destroyed their meager belongings.

In addition to poverty and fear, the couple increasingly face exactly what they thought they'd left behind in Venezuela ‐ hunger.

"(At home), we can work, but a salary of 15 days would pay for one or two days' food," the woman said. "I'd go to work without having eaten for three days. I'd get to the operating theater weak from hunger."

Since arriving in Boa Vista she said she'd gained weight thanks to a daily plate of rice and beans donated by a church around the corner. At times, her husband said, he'd got desperate enough to start searching for food in the garbage.

"We're not doing anything here, just living in the street and getting sick," he said, also refusing to be identified.

The ultimate irony?

The forlorn couple would like to go back home, but don't have enough money to make the journey.

"I think we have a future," the woman said. "I just don't see it here."


Posted by: Fred || 08/29/2018 00:00 || Comments || Link || E-Mail|| [6471 views] Top|| File under: Commies
Colombia leaves UNASUR to protest inaction on Venezuela
[M.DW] Colombia has withdrawn from the South American organization set up by the late

Venezuelan supremo

Hugo Chavez in 2008 to counter US influence. The bloc was the accomplice of a "dictatorship," the Colombian president said.

Colombian President Ivan Duque announced Monday that his country's departure from UNASUR would be completed in six months.

In a statement on the presidential website, Duque said: "Today with precise instructions, the foreign minister sent UNASUR the letter where we denounce the constituent treaty of that entity and in six months our withdrawal will be effective."

The president was blunt in his appraisal of the group: "UNASUR is an institution that has lent itself, with its silence and often with its complacency," Duque said. "We cannot continue being part of an institution that has been the greatest accomplice of the Venezuelan dictatorship."

Duque follows other regional leaders from Argentina


...a country located on the other side of the Deep South. It is covered with Pampers and inhabited by Grouchos, who dance the Tangle. They used to have some islands called the Malvinas located where the Falklands are now. They're not supposed to cry for Evita...


, Brazil, Chile, Peru and Paraguay who decided in April to temporarily suspend membership of the bloc.


Posted by: Fred || 08/29/2018 00:00 || Comments || Link || E-Mail|| [6465 views] Top|| File under:
China-Japan-Koreas
Vietnam to let traders use yuan along China border
[NIKKEI]

Central bank appears to be striving to reduce risks from dollar transactions.

HO CHI MINH CITY -- Vietnam plans to officially allow the use of the Chinese yuan for trading goods in its northern border towns, the central bank said on Wednesday.

The State Bank of Vietnam announced on its website that merchants, residents and related banks and institutions engaged in cross-border trade will be authorized to use the yuan, or the Vietnamese dong, to settle transactions starting on Oct. 12.

The central bank did not provide further details, but many economists see the decision as an attempt to reduce foreign exchange risks from current trading practices.

Trade between Vietnam and China exceeds $100 billion, and most transactions are settled in U.S. dollars. This creates a forex hazard for both sides.

The trade war between the U.S. and China is only exacerbating those concerns. With tensions escalating, the yuan has weakened 6% against the greenback in the last six months, partly because Beijing is seen as intentionally devaluing its currency to make its goods more competitive. Meanwhile, the dong has weakened only 2% in the same period, mostly due to U.S. Federal Reserve rate increases that have pulled money out of emerging markets.

"Vietnamese exporters to China are losing competitiveness" because of the dong's strength relative to the yuan, said Nguyen Tri Hieu, a Vietnamese economist. "The situation is even widening Vietnam's trade deficit with China."

In border towns on Vietnam's side, the yuan has been widely used -- albeit illegally -- for years. Tran Long, a Vietnamese trader living a few kilometers from the border crossing in Mong Cai, said he uses yuan to pay for just about everything in the city.

"If the yuan is legalized and freely used in Vietnam, trade with China for Vietnamese companies will be more convenient," he told the Nikkei Asian Review.

Beijing, for its part, has been pushing to internationalize its currency as a means of settlement. Last year, China's Global Times newspaper quoted Beijing's ambassador to Hanoi, Hong Xiaoyong, as saying that "the use of yuan [in Vietnam] helps to promote stable, balanced and sustainable growth in bilateral economic and trade exchanges."

Vietnam's decision to allow the yuan in "some specific areas could be a step toward this currency's internationalization, as the yuan is playing a more and more important role among the world's currencies," Hieu said.

The central bank's move comes about a week after Tran Quoc Vuong -- a permanent member of the Communist Party of Vietnam Central Committee's Secretariat and a potential candidate for party chief -- visited Beijing and met with Chinese President Xi Jinping on Aug. 20.


Posted by: 3dc || 08/29/2018 10:03 || Comments || Link || E-Mail|| [6464 views] Top|| File under: Commies
Lockheed offers Japan majority of work in plan for new fighter jet
[NIKKEI]
The upgraded version of the F-22 would incorporate advanced features.

Lockheed Martin has proposed that Japanese companies be responsible for more than half of the development and production of a next-generation fighter jet that Japan wants to introduce in 2030, Nikkei learned Wednesday.

Lockheed is offering Japan an upgraded version of the existing F-22. The U.S. currently bans exports of the plane known as "the Raptor," which is considered the world's most powerful fighter, has stealth capabilities and is armed with eight air-to-air missiles.
Continued on Page 49
Posted by: 3dc || 08/29/2018 09:50 || Comments || Link || E-Mail|| [6467 views] Top|| File under:
North Korea still 'serious and imminent threat': Japan
[DAWN]
North Korea still poses a "serious and imminent threat", Japan said Tuesday in its first annual defence review since tensions eased on the Korean peninsula.

Japan's 2018 defence white paper also took aim at China's rise as a military power, saying Beijing was sparking "strong security concerns in the region and international community, including Japan".

Last year's defence review was published at the height of the tensions with North Korea, amid nuclear and missile tests and with US President Donald Trump


...New York real estate developer, described by Dems as illiterate, racist, misogynistic, and what ever other unpleasant descriptions they can think of, elected by the rest of us as 45th President of the United States...


threatening to rain down "fire and fury" on Pyongyang if it kept up its threats.

But since then, a spectacular diplomatic detente has taken place, culminating in the historic summit between Trump and the North's leader Kim Pudge Jong-un


...the overweight, pouty-looking hereditary potentate of North Korea. Pudge appears to believe in his own divinity, but has yet to produce any loaves and fishes, so his subjects remain malnourished...


in Singapore on June 12.

Nevertheless, Tokyo insisted on Tuesday: "There is no change in our basic recognition concerning the threat of North Korea's nuclear weapons and missiles."


Posted by: Fred || 08/29/2018 00:00 || Comments || Link || E-Mail|| [6467 views] Top|| File under: Commies
Pompeo visit scrapped after belligerent letter from North Korea
[DAWN] US Secretary of State Mike Pompeo's planned trip to
North Korea last weekend was cancelled after he received what US officials deemed to be a belligerent letter from Pyongyang, The Washington Post reported.

The precise contents of the letter, which came from Kim Yong Chol, vice chairman of North Korea's ruling party, were not known, the Post said.

Pompeo received it on Friday and showed it to President Donald Trump


...New York real estate developer, described by Dems as illiterate, racist, misogynistic, and what ever other unpleasant descriptions they can think of, elected by the rest of us as 45th President of the United States...


. They concluded it was belligerent enough to call off the visit, the Post said late Monday, quoting two administration officials.

In pulling the plug on the visit, Trump tweeted that he had not seen sufficient progress toward Pyongyang denuclearising.

Trump acted amid independent reports that North Korea has done little or nothing to roll back its nuclear programme, despite promises made at a historic summit in June with Kim Pudge Jong-un


...the overweight, pouty-looking hereditary potentate of North Korea. Pudge appears to believe in his own divinity, but has yet to produce any loaves and fishes, so his subjects remain malnourished...


Trump also blasted China for not doing enough to help push denuclearisation, but left open the possibility of a Pompeo trip to Pyongyang when the US-China trading relationship is "resolved." China on Tuesday rejected the "completely irresponsible" accusation that Beijing was not doing enough.


Posted by: Fred || 08/29/2018 00:00 || Comments || Link || E-Mail|| [6466 views] Top|| File under: Commies
Economy
Commerce Department Revises Second Quarter Growth Up to 4.2%
[AP via Breitbart] WASHINGTON - The U.S. economy grew at a strong 4.2 percent annual rate in the April-June quarter, the best showing in nearly four years, as growth stayed on track to produce its strongest full-year gain in more than a decade. Strength in business investment offset slightly slower consumer spending.

The Commerce Department on Wednesday revised up its growth estimate for last quarter from an initial estimate of a 4.1 percent annual rate. The second quarter marked a sharp improvement from a 2.2 percent gain in the January-March period, though some of the strength last quarter came from temporary factors, including a surge in U.S exports before tariffs were to take effect.

Economists expect growth to slow to a still solid 3 percent annual rate the rest of the year, resulting in full-year growth of 3 percent for 2018. It would be the best performance since 2005, two years before the Great Recession began.

The 4.2 percent annual growth that the government estimated for last quarter is the strongest such figure since a 4.3 percent annual gain in the third quarter of 2014. The expectation of 3 percent growth for 2018 as a whole would be up from gains of 1.6 percent in 2016 and 2.2 percent last year.

Since the recovery began in mid-2009, growth has been sub-par, with annual gains averaging just 2.2 percent, making it the weakest recovery in the post-war period.

President Donald Trump often pointed to that fact during the 2016 presidential campaign to attack the economic record of the Obama administration. He has touted the pickup in growth, as measured by the gross domestic product, as evidence that his economic program of tax cuts, deregulation and tougher enforcement of trade agreements is working. Last month, Trump proclaimed that the GDP figure showed that the United States was now the "economy envy of the world."
Posted by: Besoeker || 08/29/2018 13:06 || Comments || Link || E-Mail|| [6466 views] Top|| File under:
Home Front: Politix
Senate confirms seven more of Trump's judges
[Wash Times] The Senate confirmed seven of President Trump's district court nominees on Tuesday after Republicans struck a deal with Democrats to shorten the usual vote times.

And the GOP set up another eight votes on district judges for next week, when the Senate returns after a brief Labor Day vacation.

The seven approved this week now give Mr. Trump 35 districts court judges approved so far. He's also won 26 judges to federal circuit courts appeals, and one Supreme Court justice.

President Obama had 44 district judges approved in his first two years in office.

Of those approved Tuesday, Charles Goodwin, tapped for the Western District of Oklahoma, was confirmed on a 52 to 42 vote, while the other six were approved on voice votes.

One of those was Susan Baxter, who will sit on the Western District of Pennsylvania. She had first been nominated by Mr. Obama in 2015 then renominated by Mr. Trump, leaving her confirmation in limbo for roughly three years until Tuesday.

Both her home state senators applauded her long awaited appointment.
Posted by: Besoeker || 08/29/2018 06:15 || Comments || Link || E-Mail|| [6524 views] Top|| File under:
India-Pakistan
Indian police arrest activists, draw ire from Amnesty
[ENGLISH.ALARABIYA.NET] Indian police tossed in the clink
Maw! They're comin' to get me, Maw!
prominent lawyers and left-wing activists Tuesday for alleged links to Maoist rebels, drawing a rebuke from rights watchdogs who labelled the raids a "massive crackdown" on government critics.

Police carried out coordinated raids in several cities and arrested five activists.

"These persons have been arrested for their Maoist links," Shivaji Bodakhe, joint commissioner of Pune police in western Maharashtra state, told AFP.

He did not elaborate further when pressed for details.

Critics of Prime Minister Narendra Modi, whose right-wing Bharatiya Janata Party will seek re-election next year, accused the government of attempting to silence its opponents.

Booker-prize winning author Arundhati Roy, an outspoken critic of Modi, said the arrests were an attempt to muzzle freedoms ahead of next year's polls.

"We cannot allow this to happen. We have to all come together. Otherwise we will lose every freedom that we cherish," she said, as quoted by Indian news portal Scroll.

Amnesia Amnesty International said the sweep raised "disturbing" questions about whether the arrests were politically motivated.

"India is witnessing a massive crackdown on lawyers, journalists, activists and human rights


...which are often intentionally defined so widely as to be meaningless...


defenders, who have been critical of the state," the watchdog's India chapter said on Twitter.

"The government should protect people's rights to freedom of expression, association, and peaceful assembly instead of creating an atmosphere of fear."

Activists working with marginalised Indians, including low-caste Dalits and communities close to outlawed Maoist groups, often report harassment and intimidation by authorities.


Posted by: Fred || 08/29/2018 00:00 || Comments || Link || E-Mail|| [6464 views] Top|| File under: Commies
Seven Karachi police officers suspended over links with drug peddlers
[DAWN] Police inquiry into the killing of a 19-year-old student, who died in an encounter in Gadap on Saturday, revealed that several

coppers

had established links with peddlers supplying drugs to the metropolis from factories set up in the area dominated by Afghan refugees.

Student Bilal Khan was

rubbed out

while another passerby Shakeel was injured during an alleged crossfire between a raiding team of police and drug peddlers.

The student's death angered residents of the area, who then staged a sit-in on Superhighway (M-9) which prompted Additional IG Bloody Karachi


...formerly the capital of Pakistain, now merely its most important port and financial center. It is among the largest cities in the world, with a population of 18 million, most of whom hate each other and many of whom are armed and dangerous...


Dr Amir Ahmed Sheikh to order an inquiry into the incident led by DIG East Zone, Amir Farooqi.


Posted by: Fred || 08/29/2018 00:00 || Comments || Link || E-Mail|| [6468 views] Top|| File under: Govt of Pakistan
Man chops off foot of minor son in Kasur
[DAWN] KASUR: A man allegedly chopped off the foot of his minor son on Monday at his home in village Hussain Khanwala in the jurisdiction of Pattoki Police Station.


I can't recall ever chopping any appendages off my numerous progeny.


Police said they arrested suspect Muhammad Sharif and registered a case against him.


The Sharif's in jug?


Sharif took the step when he found his two sons quarreling over some issue. This enraged Sharif who drew an axe lying in the house and struck it at the leg of his son, Saleem, 12.


Oh, well. Heaving an axe sounds like the right way to discipline a twelve year old.


He was rushed to hospital where doctors told the family that one foot of Saleem had been chopped off.
"Doctor! Please tell me the boy don't have a subdural hematoma!"
"Nope. You chopped his foot off."
"Thank Gawd!"
Later, Saleem was referred to Lahore Jinnah Hospital owing to his critical condition.
"Wassa motta widdim?"
"I'm not sure, but he's a foot shorter than he used to be!"
Police arrested Sharif on the complaint of Muhammad Ibrahim, the uncle of Saleem, and seized the weapon from him.


"Put the axe down and step away with yer hands up!"



Posted by: Fred || 08/29/2018 00:00 || Comments || Link || E-Mail|| [6504 views] Top|| File under:
International-UN-NGOs
UN Appointed Climate Science Team Demands The End of Capitalism
h/t Instapundit


A team of scientists appointed by the United Nations has reported that a free market system cannot provide the economic transition required to defeat climate change.


True - since there are now (man made) climate change, you can't defeat it




Posted by: g(r)omgoru || 08/29/2018 14:14 || Comments || Link || E-Mail|| [6463 views] Top|| File under:
Activists urge killer robot ban 'before it is too late'
[DAWN] Countries should quickly agree a treaty banning the use of so-called killer robots "before it is too late", activists said on Monday as talks on the issue resumed at the UN.

They say time is running out before weapons are deployed that use lethal force without a human making the final kill-order and have criticised the UN body hosting the talks ‐ the Convention of Certain Conventional Weapons (CCW) ‐ for moving too slowly.

"Killer robots are no longer the stuff of science fiction," Rasha Abdul Rahim, Amnesia Amnesty International's adviser on artificial intelligence and human rights


When they're defined by the state or an NGO they don't mean much...


, said in a statement.

"From artificially intelligent drones to automated guns that can choose their own targets, technological advances in weaponry are far outpacing international law," she said.

"We are calling on states to take concrete steps to halt the spread of these dangerous weapons... before it is too late." Her comments came as a CCW group of governmental experts on lethal autonomous weapons systems began a week-long meeting in Geneva.


Posted by: Fred || 08/29/2018 00:00 || Comments || Link || E-Mail|| [6465 views] Top|| File under:
Home Front: Culture Wars
CNN's Jeffrey Toobin claimed Trump is racist because Antifa is "widely perceived as an African American organization"
h/t Instapundit


On Wolf Blitzer's show last night, CNN analyst Jeffrey Toobin claimed President Donald Trump is racist because he called out Antifa, which, according to Toobin, "is widely perceived as an African American organization":


One of the responses: and the main reason I've posted this



Antifa is whiter than Pat Boone making a mayonnaise sandwich with Wonder bread in a Minnesota snowstorm

‐ Cameron Gray (@Cameron_Gray) August 29, 2018
😜

Posted by: g(r)omgoru || 08/29/2018 14:24 || Comments || Link || E-Mail|| [6491 views] Top|| File under:
UPenn Women's Center targeted in federal Title IX complaint
h/t Instapundit


The nation's oldest men's nonprofit has filed a Title IX complaint against the University of Pennsylvania, alleging that 22 of the school's programs unlawfully exclude men, including the Women's Center.

According to a complaint filed on June 22, the National Coalition for Men requests that the U.S. Department of Education's Office for Civil Rights (OCR) launch a formal probe into certain women-only scholarships and programs at the Ivy League school.

"Men are beginning to face significant problems in the workplace due to this disparity in terms of college degree attainment." Tweet This

Programs that directly exclude men include The Penn Forum for Women Faculty, The Penn Women's Support Group, and the Trustees Council of Penn Women, according to the complaint.

Posted by: g(r)omgoru || 08/29/2018 14:20 || Comments || Link || E-Mail|| [6464 views] Top|| File under:
A Brown University Researcher Released A Study About Teens Imitating Their Peers By Turning Trans. The Left Went Insane. So Brown Caved.
h/t Instapundit


This week, Brown University pulled down a news story on a study conducted by a Brown University researcher. That study focused in on what it described as "rapid-onset gender dysphoria": gender dysphoria that was not present in early youth, but that manifested within days or weeks in teens and young adults. The study author, Lisa Littman, assistant professor of the practice of behavioral and social sciences at Brown's School of Public Health,


Kiss your academic career goodbay, Lisa


stated, "This kind of descriptive study is important because it defines a group and raises questions for more research. One of the main conclusions is that more research needs to be done. Descriptive studies aren't randomized controlled trials ‐ you can't tell cause and effect, and you can't tell prevalence. It's going to take more studies to bring in more information, but this is a start."

Littman did talk to 250 parents of children who suffered from rapid-onset gender dysphoria.

...This suggests that the drive to transition expressed by these teens and young adults could be a harmful coping mechanism like drugs, alcohol or cutting, Littman said.

...In any case, this Brown University study could not stand ‐ any effort to actually research the environmental component of transgenderism is met with raucous calls for censorship. And Brown immediately caved. The University pulled down a news article about the study. Realistically, Brown and the journal in which the original comment was published, PLOS ONE,


PLOS ONE once published a creationist article: https://journals.plos.org/plosone/article?id=10.1371/journal.pone.0146193


turned against the study because it offended politically correct sensibilities about transgenderism.


Things like this been going on for years - that's why Academia, including the putative "Sciences" is such a cesspit of unimaginative second raters and outright fakers



Posted by: g(r)omgoru || 08/29/2018 03:12 || Comments || Link || E-Mail|| [6500 views] Top|| File under:
Who's in the News
35
[untagged]
8
Commies
4
Govt of Syria
3
Houthis
3
Islamic State
3
Govt of Pakistan
3
Govt of Iran
2
Sublime Porte
2
Taliban
2
Govt of Iraq
1
Hamas
1
Arab Spring
1
al-Nusra
1
Bangsamoro Islamic Freedom Fighters
1
Moslem Colonists
1
Palestinian Authority
Bookmark
E-Mail Me
The Classics
The O Club
Rantburg Store
The Bloids
The Never-ending Story
Thugburg
Gulf War I
The Way We Were
Bio
Merry-Go-Blog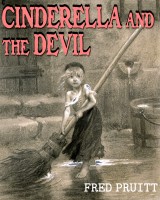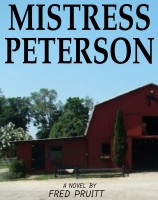 On Sale now!


A multi-volume chronology and reference guide set detailing three years of the Mexican Drug War between 2010 and 2012.

Rantburg.com and borderlandbeat.com correspondent and author Chris Covert presents his first non-fiction work detailing the drug and gang related violence in Mexico.

Chris gives us Mexican press dispatches of drug and gang war violence over three years, presented in a multi volume set intended to chronicle the death, violence and mayhem which has dominated Mexico for six years.
Click here for more information


Meet the Mods
In no particular order...


Steve White
Seafarious
Pappy
lotp
Scooter McGruder
john frum
tu3031
badanov
sherry
ryuge
GolfBravoUSMC
Bright Pebbles
trailing wife
Gloria
Fred
Besoeker
Glenmore
Frank G
3dc
Skidmark
Alaska Paul



Better than the average link...



Rantburg was assembled from recycled algorithms in the United States of America. No trees were destroyed in the production of this weblog. We did hurt some, though. Sorry.
3.233.217.106

Help keep the Burg running! Paypal: