-Lurid Crime Tales-
TX: Muslim immigrant sentenced to death over 2 honor killings
[DailyMail]
Posted by: Anguper Hupomosing9418 || 08/15/2018 00:00 || Comments || Link || E-Mail|| [6496 views] Top|| File under: Moslem Colonists
-Short Attention Span Theater-
Southwest Air Limits Emotional-Support Animals to Dogs, Cats, and smallish horses
[Bloomberg] Southwest Airlines Co. will limit customers to only one dog or cat as an emotional-support animal, changing its policy after a biting incident on a flight.

The carrier follows larger rivals that had altered policies for animals on board as numbers soared for passengers claiming they rely on them. Problems with animals, including a child nipped on a Southwest plane, also have climbed, as have the types of creatures brought on aircraft.

Effective Sept. 17, Southwest will limit emotional-support animals to dogs or cats, and one per person. The animals must remain in a carrier or on a leash, and owners must present a current letter from a medical doctor or licensed mental-health professional on the day of the flight, the Dallas-based airline said in a statement Tuesday.

Beyond emotional-support animals, only dogs, cats and, on occasion, miniature horses will be allowed as psychiatric-support animals, Southwest said. They must be individually trained to perform a task or work for a person with mental-health disability.

The airline won't allow unusual or exotic animals on board.
Posted by: Besoeker || 08/15/2018 05:41 || Comments || Link || E-Mail|| [6468 views] Top|| File under:
Family of the late Michael Clarke Duncan suspicious of fiancée Omarosa in 2013
[USA Today 8 April 2013] Green Mile actor Michael Clarke Duncan died seven months ago, but as in many celebrity deaths, the battle for his estate rages on. According to TMZ, the family of the imposing actor is eyeing his fiancée, reality TV star Omarosa Manigault, with some suspicion.

Duncan's sister Judy tells TMZ that a lawyer is investigating a change to the actor's will last year that made Manigault the main beneficiary. Judy adds that she believes Duncan made the changes while ill because around that time he had been slurring his words and stumbling.


He was.....'physically ill', 'just this side of functionally illiterate'


Moreover, Judy accuses Manigault of fixating on Duncan's money after he was on life support after the heart attack in July 2012 that led to his death in September. And Judy says Manigault sold some of his personal belongings without consulting the family.

Never one to bite her tongue, Manigault fired back at Judy and her claims, telling TMZ that Duncan's sister is the problem.


She's... "unhinged."


"I don't control the estate or the finances and Judy knows it," she says. "If you saw all of her e-mails and texts to me you would see that she is just trying to get money from me, and threatened going to press if I did not give it to her, and that is a crime."


I have tapes damit !
Posted by: Besoeker || 08/15/2018 04:32 || Comments || Link || E-Mail|| [6492 views] Top|| File under:
-Signs, Portents, and the Weather-
Cities demand Trump administration act on Tijuana River pollution that fouls San Diego County beaches
[LATimes] San Diego County cities are preparing to go head-to-head with the federal government this week in a legal battle that could force the Trump administration to plug sewage spilling from Tijuana.

Local officials filed the lawsuit in March after demanding for more than a year that federal infrastructure along the border be beefed up to ensure that flows from Mexico are captured before they foul San Diego County wetlands and beaches.

On Monday, a federal court judge will hear a motion to dismiss the case filed by the U.S. Department of Justice, which is defending the International Boundary and Water Commission, or IBWC.
Continued on Page 49
Posted by: Abu Uluque || 08/15/2018 00:00 || Comments || Link || E-Mail|| [6492 views] Top|| File under:
Several 22 killed in Italian bridge collapse
[CNN] Several people have died after a section of a highway bridge in Genoa collapsed on Tuesday, according to rescue sources cited by Italian news agency ANSA.

The unnamed sources told ANSA that several crushed vehicles are under the rubble with dead people inside, without providing a specific number of casualties.

ANSA reports around 10 vehicles are involved, after a large section of the Morandi viaduct upon which the A10 motorway runs gave way amid torrential rain. The viaduct runs over shopping centers, factories, some homes, the Genoa-Milan railway line and the Polcevera river.


Update from the link at 8:35 a.m. EDT:

Italian Prime Minister Giuseppe Conte says 22 people have been confirmed dead in the Genoa bridge collapse. He added that 16 people were injured, nine of them in serious condition.

This is a lower death toll than previously reported: Earlier on Tuesday, the office of the governor of the northwestern Liguria region — where Genoa is located — had said on its official twitter account that the death toll had climbed to 35.
Posted by: Skidmark || 08/15/2018 00:00 || Comments || Link || E-Mail|| [6471 views] Top|| File under:
Caucasus/Russia/Central Asia
Arms, Investment and 'Instructors': Russia Boosts Africa Role
[AnNahar] Touting military cooperation and "instructors," arms deals and investment, Russia is making a comeback in Africa after years of inactivity and now aims to rival European countries and even China, analysts say.

Moscow has worked hard over the last three years to strengthen its position in Africa, a pace that seems to have accelerated in recent months, they say.

Its effort is most prominent in the Central African Republic (CAR), a grindingly poor and unstable country that traditionally has turned to the former colonial power France for help.

Since the start of the year, Russia has supplied weapons to the CAR army after gaining UN authorisation to do so and provides security for President Faustin-Archange Touadera, whose security advisor is Russian.

It has also sent five military officers and 170 civilians as "instructors" for CAR's armed forces, even though its troops are already being trained by the European Union.

Experts believe the "instructors" could be from a shadowy mercenary group named Wagner whose forces are reportedly fighting in Syria -- three Russian journalists were killed in the CAR last month while investigating their activities.

Elsewhere, Russia is shipping arms to Cameroon for its fight with Boko Haram jihadists and forged military partnerships with the Democratic Republic of Congo (DRC), Burkina Faso, Uganda and Angola and cooperation on nuclear power with Sudan.

It is also working with Zimbabwe's and Guinea's mining industries -- sectors where China is an emerging force in Africa.

Africa remains "at the bottom" of Russia's foreign policy priorities, but is "starting to gain more importance," said Dmitry Bondarenko of the Russian Academy of Sciences.

"Since 2014 and the annexation of Crimea, Russia is in confrontation with the West and openly demonstrates its desire to become a global power once again. Therefore it can't ignore this part of the globe."

But the interest, he argued, is less for economic gain and more for "political advancement".

- Strategic shift -
The Soviet Union maintained a very strong presence in Africa as part of its ideological war against the West, backing African liberation movements and sending tens of thousands of advisors to countries that had ended colonial rule.

But the collapse of the Soviet Union, economic problems and internal conflicts in Russia during the 1990s caused Moscow to abandon its African projects.

Lack of funds meant many embassies and consulates closed, aid programmes were cut short and ties drastically reduced.

A decade or so ago, the Kremlin started to rebuild its old networks and gradually return to the continent, seeking new partners as ideological concerns gave way to contracts and arms deals.

President Vladimir Putin began the process with visits to Algeria, South Africa and Morocco -- the countries that, with Egypt, it had traditionally had close ties.

His successor for one term, Dmitry Medvedev, visited Angola, Namibia and Nigeria, pitching for business with a delegation of 400 people.

This year, Foreign Minister Sergei Lavrov toured five African countries, Putin flew to Johannesburg for a BRICS summit that was also attended by Angola, Rwanda, Senegal and Uganda, and Russia showcased African business at the St Petersburg International Economic Forum.

- 'Tangible alternative' -
For some African countries, improved ties with Russia are attractive, enabling them to play the competition card with Europe and China, say commentators.

It means "having another partner, that is, another channel for investment and development and the support of a country that's powerful on the international scene," said politics expert Yevgeny Korendyasov, a former Soviet and Russian ambassador to several African countries.

In addition, Russia has none of Europe's colonial burden in Africa -- something that may appeal to African countries, where many top officials received university education in the Soviet Union.

The CAR seems to be the first example of the benefits of Putin's shift.

During the Cold War, the country was never close to the Kremlin, but it now eyes Russia to help its troops roll back the militias who control most of the country's territory.

"Before, the countries that the West did not want to cooperate with, such as Sudan or Zimbabwe, could only turn to China," said Bondarenko.

"Now Russia is presenting itself as a tangible alternative."

This new situation "could perceptibly change the geopolitical order on the continent."
Posted by: trailing wife || 08/15/2018 01:00 || Comments || Link || E-Mail|| [6473 views] Top|| File under:
China-Japan-Koreas
Pyongyang summit 'an audacious step' towards denuclearization, end of Korean War
[ARABNEWS] A third summit of Korean leaders planned for next month will be a further step toward denuclearization of the peninsula and a peace treaty to end the Korean War, South Korea's President Moon Jae-in said on Wednesday.


North Korean leader Kim Pudge Jong-un


...the overweight, pouty-looking hereditary potentate of North Korea. Pudge appears to believe in his own divinity, but has yet to produce any loaves and fishes, so his subjects remain malnourished...


vowed to work toward denuclearization at a landmark summit in Singapore with US President Donald Trump


...New York real estate developer, described by Dems as illiterate, racist, misogynistic, and what ever other unpleasant descriptions they can think of, elected by the rest of us as 45th President of the United States...


in June, but the two countries have since struggled to agree on how to reach that goal.

Advancement in ties between North and South Korea is the "driving force" behind denuclearization, Moon said in a speech, lauding Monday's pact for next month's summit in Pyongyang, the North's capital.

The two leaders will "take an audacious step to proceed toward the declaration of an end to the Korean War and the signing of a peace treaty as well as the complete denuclearization of the Korean peninsula," Moon added.

The neighbors remain technically in a state of war since the Korean War of 1950 to 1953 ended in a truce rather than a peace treaty.

Moon said he hoped for speedy progress in talks between the US and North Korea, with steps by Pyongyang to abandon its nuclear programs matched by "corresponding comprehensive measures" from Washington.

"When the deep-rooted distrust between the two Koreas and between the North and the US is lifted, the mutual agreement can be implemented," he said on the peninsula's 73rd anniversary of liberation from Japanese rule, which lasted from 1910 to 1945.
Posted by: Fred || 08/15/2018 01:08 || Comments || Link || E-Mail|| [6464 views] Top|| File under: Commies
Fifth Column
NBC Ignores Own Reporter and Crew Is Assaulted By Antifa
On the one-year anniversary of the Charlottesville protests, white supremacists and radical leftists known as Antifa descended on the Virginia town once more to commit more violence. Late Saturday night, NBC News reporter Cal Perry and his crew were in the thick of it as Antifa members ganged up on them and attacked. The next morning, NBC's Sunday Today ignored the attack and suggested the media was simply "heckled" by Antifa members.


Posted by: Herb McCoy || 08/15/2018 00:00 || Comments || Link || E-Mail|| [6463 views] Top|| File under: Antifa
India-Pakistan
Karachi ranked among world's least liveable cities
[DAWN] Bloody Karachi


...formerly the capital of Pakistain, now merely its most important port and financial center. It is among the largest cities in the world, with a population of 18 million, most of whom hate each other and many of whom are armed and dangerous...


has been named among the least liveable cities in the world by the Economist Intelligence Unit (EIU) ‐ the research and analysis division of the Economist Group.

The annual EIU survey ranks 140 cities on a range of factors, including political and social stability, crime, education and access to healthcare.

This year, Karachi has been ranked 137th on the list ‐ the fourth least liveable city in the world ‐ only managing to fare better than Damascus in Syria, Dhaka in Bangladesh and Lagos in Nigeria.

The survey found that civil war and terrorism played a "strong role" in the worst performing cities. Of the cities with poor scores, 11 occupied the very bottom tier of liveability, where ratings fell below 50 per cent and most aspects of living were severely restricted. The [low] rankings of cities like Damascus, Karachi and Tripoli


...a confusing city, one end of which is located in Lebanon and the other end of which is the capital of Libya. Its chief distinction is being mentioned in the Marine Hymn...


suggested that conflict was responsible for many of the lowest scores.


Posted by: Fred || 08/15/2018 01:44 || Comments || Link || E-Mail|| [6466 views] Top|| File under: Govt of Pakistan
PTI issues show-cause notice to party lawmaker for 'beating up' Karachi citizen
[DAWN] Hours after a video of Pakistain Tehrik-e-Insaf
...a political party in Pakistan. PTI was founded by former Pakistani cricket captain and philanthropist Imran Khan. The party's slogan is Justice, Humanity and Self Esteem, each of which is open to widely divergent interpretations....
(PTI)

politician

Dr Imran Ali Shah physically attacking a man in Bloody Karachi


...formerly the capital of Pakistain, now merely its most important port and financial center. It is among the largest cities in the world, with a population of 18 million, most of whom hate each other and many of whom are armed and dangerous...


went viral on social media, the party on Tuesday issued a show-cause notice to the MPA, saying his actions were "unacceptable".

The notice says that Shah should present his version "within 24 hours" otherwise he would be referred to the disciplinary committee for appropriate action.

The provincial

politician

from Karachi's PS-129 constituency was caught on video slapping a man multiple times during a heated argument in the middle of a road in Karachi. The video that went viral showed that Dr Shah was accompanied by his armed guards, who also threatened the man.

After the video drew ire on social media, the PTI

politician

released a video clarifying his stance regarding the incident. Dr Shah claimed that he was driving by when he saw a man "repeatedly hitting a poor man's car and stopped him".

Dr Shah said that he asked the man to "apologise to the poor man", adding that once people started dispersing "the man abused me and then pushed me".

The PTI

politician

further claimed that he had only "pushed" the man; however, in the video it is visible that Dr Shah slapped the citizen multiple times.

Dr Shah's armed personal guards surrounded the man who was slapped and stopped him from following Dr Shah, who walked to his car and drove away.

In his clarification video, the PTI leader apologised for "hurting anyone's feelings", but remained adamant that he "could not stand back and watch 'injustice' take place like this".

Dr Shah further clarified that his car was not involved in any accident.

While talking to GeoTV later in the evening, Dr Shah repeated the contents of his video message, but could not properly answer host Shahzeb Khanzada's questions regarding the "unseen poor man" that the PTI leader claimed he was defending.


Posted by: Fred || 08/15/2018 01:40 || Comments || Link || E-Mail|| [6462 views] Top|| File under: Govt of Pakistan
Boy found handcuffed as judge raids lock-up in Larkana
[DAWN] A young boy was found handcuffed and kept in unlawful confinement on the premises of the Dari

cop shoppe

of Larkana when a civil judge conducted a raid to recover a man, detained by the SHO concerned allegedly to settle an old score.

According to a source, both the persons were found detained at the SHO's residential quarter, located on the premises of the

cop shoppe

.

The raid was conducted by civil judge and third judicial magistrate Zafarullah Jakhrani in compliance with an order of Larkana's district and sessions judge.

The order was issued on an application filed by Mashooq Kharos, a resident of Baitul Mal Colony, through his lawyer Abid Abro under Section 491 of the Criminal Procedure Code.

The applicant stated that his brother, Ashiq Kharos, had been kept in illegal confinement by SHO Fida Hussain Langah for 14 days.

The applicant's lawyer, Abid Abro, informed the court that Ashiq Kharos was picked up by Dari police in a raid on his house and kept in unlawful confinement. He alleged that the SHO's act was aimed at settling an old score with the victim.

The sessions judge appointed Judicial Magistrate Zafarullah Jakhrani as the raid commissioner and ordered him to pay a surprise visit to the

cop shoppe

and recover Ashiq Kharos if he was found detained there.

The JM complied with the order and found Ashiq Kharos, as well as the young boy, Imran Brohi, handcuffed and kept in a lock-up on the premises of the

cop shoppe

, which also houses the SHO's residential quarter.

The raid commissioner ordered SHO Fida Hussain Langah to appear before the district and sessions judge Larkana on Wednesday (Aug 15) along with the relevant record pertaining to detention of both persons.

The raid commissioner also checked the station's diary and asked the duty officer to produce record of the two persons' arrest. The officer failed to produce any document regarding the boy's detention but showed an entry pertaining to arrest of Ashiq Kharos in some cases registered against him. He claimed that Kharos was absconding in the cases.


Posted by: Fred || 08/15/2018 01:36 || Comments || Link || E-Mail|| [6463 views] Top|| File under: Govt of Pakistan
At least 39 injured in Independence Day gunsex in Karachi
[DAWN] At least 39 people

were maimed

by stray bullets as Bloody Karachi


...formerly the capital of Pakistain, now merely its most important port and financial center. It is among the largest cities in the world, with a population of 18 million, most of whom hate each other and many of whom are armed and dangerous...


ites turned to

gun sex

on the eve of the country's 72nd Independence Day.

A 22-year-old man, Salman, lost his life owing to an

kaboom

of fireworks substance, reported the Karachi Police media cell on Tuesday.

Hospitals across the city treated patients injured in the

gun sex

. Among those injured by stray bullets, 15 were brought to Jinnah Hospital and five were brought to Civil Hospital.

The injuries took place in different parts of the city, including North Nazimabad, Korangi and New Karachi areas.

The practice of celebratory firing is common in the city, particularly on occasions like Independence Day and New Years Eve. In December 2017, the Sindh government had imposed a ban on

gun sex

as well as one-wheeling and car racing on New Year's eve to prevent any untoward loss of life.


Posted by: Fred || 08/15/2018 01:34 || Comments || Link || E-Mail|| [6464 views] Top|| File under: Govt of Pakistan
India to send manned mission to space by 2022: Modi
[ARABNEWS] India will send a manned mission into space by 2022, Prime Minister Narendra Modi announced Wednesday in a speech to the nation.

"India will send into space ‐ a man or a woman ‐ by 2022, before that if possible," Modi said in a marathon address at the Red Fort in New Delhi for the country's Independence Day.

The astronaut would be "carrying the national flag," Modi said.

The conservative prime minister said that India would be only the fourth country ‐ after Russia, the United States and China ‐ to launch its own manned space mission.

Stepping up its rivalry with China, India has invested heavily in its space program in the past decade.

It is aiming to send an unmanned mission to the moon in January 2019, the Indian Space Research Organization announced last week.

The Chandrayaan-2 orbiter will aim to put a craft with a rover onto the moon's surface to collect data. Design changes to the craft forced the space body to push the launch back from this year.
Posted by: Fred || 08/15/2018 01:12 || Comments || Link || E-Mail|| [6487 views] Top|| File under:
Home Front: Culture Wars
Christian Baker Again Under Fire for Refusing Transgender Cake Despite Supreme Court Win
[PJ] In June, the Supreme Court decided the case Masterpiece Cakeshop v. Colorado Civil Rights Commission, issuing a powerful rebuke to the Colorado Civil Rights Commission for its "religious hostility" toward Christian baker Jack Phillips. Phillips had refused to bake a cake for a same-sex wedding, and the commission had compared his decision to religious arguments in favor of the Ku Klux Klan and Nazism.

Now, the commission is again going after Phillips for declining to create a custom cake — this time a cake celebrating transgenderism. On Tuesday night, Alliance Defending Freedom (ADF), the Christian law firm that represented Phillips before the Supreme Court and helped him gain an important 7-2 victory, filed a federal lawsuit against the commission to forestall action against Phillips.

"The state of Colorado is ignoring the message of the U.S. Supreme Court by continuing to single out Jack for punishment and to exhibit hostility toward his religious beliefs," ADF Senior Vice President of U.S. Legal Division Kristen Waggoner declared in a statement. "Even though Jack serves all customers and simply declines to create custom cakes that express messages or celebrate events in violation of his deeply held beliefs, the government is intent on destroying him—something the Supreme Court has already told it not to do."
Posted by: g(r)omgoru || 08/15/2018 02:52 || Comments || Link || E-Mail|| [6490 views] Top|| File under:
Who's in the News
30
[untagged]
6
Sublime Porte
5
Govt of Pakistan
4
Taliban
4
Moslem Colonists
4
Muslim Brotherhood
2
Houthis
2
Commies
2
Govt of Iraq
2
Govt of Syria
2
Hamas
2
Islamic State
1
Human Trafficking
1
Antifa
1
TTP
Bookmark
E-Mail Me
The Classics
The O Club
Rantburg Store
The Bloids
The Never-ending Story
Thugburg
Gulf War I
The Way We Were
Bio
Merry-Go-Blog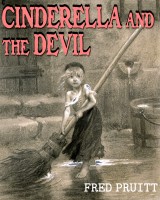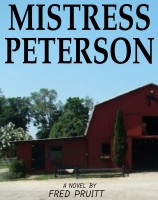 On Sale now!


A multi-volume chronology and reference guide set detailing three years of the Mexican Drug War between 2010 and 2012.

Rantburg.com and borderlandbeat.com correspondent and author Chris Covert presents his first non-fiction work detailing the drug and gang related violence in Mexico.

Chris gives us Mexican press dispatches of drug and gang war violence over three years, presented in a multi volume set intended to chronicle the death, violence and mayhem which has dominated Mexico for six years.
Click here for more information


Meet the Mods
In no particular order...


Steve White
Seafarious
Pappy
lotp
Scooter McGruder
john frum
tu3031
badanov
sherry
ryuge
GolfBravoUSMC
Bright Pebbles
trailing wife
Gloria
Fred
Besoeker
Glenmore
Frank G
3dc
Skidmark
Alaska Paul



Better than the average link...



Rantburg was assembled from recycled algorithms in the United States of America. No trees were destroyed in the production of this weblog. We did hurt some, though. Sorry.
54.80.252.84

Help keep the Burg running! Paypal: