-Lurid Crime Tales-
Teen girl shot at Maryland school "brain dead," life support to end
[CBSNEWS] A teenage girl who was shot when a classmate opened fire inside their Maryland high school is brain dead and is being removed from life support, her mother said Thursday. Melissa Willey told news

news hound

s Thursday night that her daughter, 16-year-old Jaelynn Willey has "no life left in her." She said Jaelynn would be removed from life support during the evening, by the family's decision.

The mother, holding a young baby, said, "On Tuesday ... our lives changed completely and totally forever. My daughter was hurt by a boy who shot her in the head and took everything from our lives."

The teen was shot Tuesday by 17-year-old Austin Rollins at Great Mills High School in St. Mary's County.

Rollins died after shooting Willey. A school resource officer got there within a minute and fired a shot at Rollins, but it's not yet clear whether Rollins was killed by the officer's bullet or took his own life.

The St. Mary's County Sheriff's Office said Wednesday Rollins and the girl had been in a relationship that recently ended.

"All indications suggest the shooting was not a random act of violence," police said in a statement.

Willey had been

at death's door

at the University of Maryland Prince George's Hospital Center. A fundraising page to help her family has raised more than $59,000.

Jaelynn was one of nine siblings, her mother said, and a member of the swim team.

The shooting broke out just before classes were to begin Tuesday, according to the sheriff's office, which said the gun used belonged to Rollins' father.
Posted by: Fred || 03/23/2018 00:00 || Comments || Link || E-Mail|| [208 views] Top|| File under:
Former Minnesota Officer Released On $400K Bail In Australian Woman's Shooting Death
[RADIOSHABELLE] Former Minneapolis police officer Mohammed Noor


I do not understand why Mr. Noor chose this particular line of work. According to his neighbours, he is by nature ill tempered and jumpy, and dislikes women, children at play, and African Americans.

was released from jail late Wednesday after posting bail on murder charges in connection with the shooting death of a 40-year-old Australian woman.

Bail had been set at $400,000 Wednesday after Hennepin County prosecutors raised concerns that the ex-officer could be a flight risk, noting that he might try to flee to his native Somalia.

Noor was seen leaving the Hennepin County Jail with his attorney, Thomas Plunkett, around 9:45 p.m., according to ABC affiliate KTSP. He declined to answer questions.

He was released under conditions including that he would abstain from contact with Matthew Harrity, his Minneapolis Police Department partner at the scene of July 5, 2017, shooting. He was also ordered to surrender his passport and firearms.



This article starring:
Mohammed Noor
Posted by: Fred || 03/23/2018 00:00 || Comments || Link || E-Mail|| [252 views] Top|| File under: Moslem Colonists
-Signs, Portents, and the Weather-
Pacific plastic garbage patch bigger than France
[TheGuardian]Much of the plastic waste accumulates in five circular ocean currents – known as gyres – found around the globe. The Ocean Cleanup has pledged a "moonshot" effort to clean up half of the Great Pacific garbage patch within five years and mop up the other rubbish-strewn gyres by 2040.

The organization is developing a system of large floating barriers with underwater screens that capture and concentrate plastics into one area ready to be scooped out of the ocean. A prototype, to be launched from San Francisco this summer with the aim of spawning a clutch of devices each of which can collect five tons of waste a month, will, if successful, be followed by dozens of other boom-like systems measuring up to 2km (1.2 miles) long.

The project comes with caveats, however – its system will not catch the proliferation of microplastics measuring under 10 millimeters (0.39in) and the whole operation will require further funding from next year. Any successful clean-up may also be overwhelmed by a global surge in plastic production – a recent UK government report warned the amount of plastic in the ocean could treble within the next decade.


Posted by: 3dc || 03/23/2018 00:00 || Comments || Link || E-Mail|| [519 views] Top|| File under:
Africa Subsaharan
Zim: Govt seals $4,2bn platinum deal
[HERALD.CO.ZW] Government yesterday signed a $4,2 billion platinum investment agreement with a Cyprus-based company, Karo Resources, as investors continue to show confidence in policies formulated under the new dispensation. The deal — the largest to date in the mining sector — was signed at Munhumutapa Offices in Harare by Mines and Mining Development Minister Winston Chitando and Karo Resources chairman Mr Loucas Pouroulis at a ceremony attended by President Mnangagwa, Vice President Kembo Mohadi and senior Government officials.

The mine will be located in the Mhondoro-Ngezi area, while the deal includes the establishment of a 600MW thermal power station in Matabeleland North and chrome mining.
Posted by: Fred || 03/23/2018 00:00 || Comments || Link || E-Mail|| [226 views] Top|| File under:
Congo slipping back toward civil war
[ARABNEWS]
As Joseph Kabila plays video games in Kinshasa surrounded by the only functioning military entity in the Congo, the Presidential Guard, the people grow weary of his pretexts for remaining in power. Having taken over following the

liquidation

of his father Laurent-Désiré in 2001, the president completed his second term in 2016.

The hollow state he has built teeters over a vast country wrought with ethnic division and foreign interference. The last thing it now needs is a return to the armed conflict that since 1998 has left over 5 million people dead.

Political scientists and African anthropologists will note that violence is no stranger to Congolese society, and that since independence in 1960, armed conflict has persisted in the country. Others argue that it has existed as far back as King Leopold of Belgium's violent exploitation of the Congo in the 19th century.
Continued on Page 49
Posted by: Fred || 03/23/2018 00:00 || Comments || Link || E-Mail|| [199 views] Top|| File under:
A White Farmer Is Killed Every Five Days In South Africa And Authorities Do Nothing About It, Activists Say
h/t Instapundit

Activists say South African authorities are tacitly approving attacks on the country's white farmers, with one being murdered every five days, and the police turning a blind eye to the violence.

The white nationalist lobbying group AfriForum says that when lawmakers passed a motion last month which could see land being seized from farmers without compensation, it sent a message that landowners could be attacked with impunity.

It said there have been 109 recorded attacks so far in 2018 and 15 farm murders, meaning that this year, one white farmer has been killed every five days.

Posted by: g(r)omgoru || 03/23/2018 00:00 || Comments || Link || E-Mail|| [378 views] Top|| File under:
Bangladesh
Four held over the murders of two women in Gulshan
[Dhaka Tribune] Four people have been detained in a case filed over the murders of two women in Dhaka.

Rapid Action Battalion
(RAB) tossed in the calaboose
Book 'im, Mahmoud!
them from Nalitabari area of Sherpur district on Wednesday.

RAB sources said detainee Shanjib Chiran was the

criminal mastermind

of the murder.

RAB Media Wing Deputy Director Major Abdullah Al Mehedi confirmed the detention on Thursday.

Later, in a press briefing, RAB said the alleged killers went to the residence with the intention of stealing money for celebrating their religious festival "Star Sunday."


Apparently Star Sunday is a Christian public holiday in Bangladesh, but I was unable to discover what we might call it.

They had been planning the theft for over a month.

According to the confession by the detainees, they murdered the victims when they thought the two would come in their way. After the murders, they searched the entire house for money. When they could not find any money, the four later left the house ‐ locking the main entrance.

Police recovered the dead bodies of Besat Moni Chiran, 65, and her daughter Sujata Chiran, 40, from their residence in Gulshan Tuesday evening.

In the first information report (FIR), Sujata's husband Ashish Mankhin said: "Sanjib Chiran [Sujata's nephew] killed my wife with a knife, and strangled my mother-in-law with the help of three associates.

Abu Bakkar Siddique, officer-in-charge of Gulshan

cop shoppe

, said they might have been murdered over a family feud, property issues, or sexual relations.
Posted by: Fred || 03/23/2018 00:00 || Comments || Link || E-Mail|| [295 views] Top|| File under:
Britain
Skripals' blood can be taken for testing by chemical weapons body: UK judge
[ARABNEWS] A British court revealed that samples taken from the ex Russian spy and his daughter were analyzed by UK's military laboratory in Porton Down point to exposure to Novichok nerve agent or a related agent.

The same court said that Blood samples from former Russian spy Sergei Skripal and his daughter Yulia can be taken for testing by the world chemical weapons body (OPCW), an English judge ruled Thursday.

The Skripals, victims of a nerve agent attack that

Britannia

has blamed on Russia, are in a coma in a critical but stable condition in hospital in Salisbury, southwest England but sources revealed that even if they survived the poisoning they might suffer damage to their nervous system.

High Court judge David Williams ruled it was lawful for doctors "to take blood samples for provision to OPCW (the Organization for the Prohibition of Chemical Weapons) and to provide copies of medical notes to OPCW."

In slasbury today, British police briefed the public about the latest in their investigation. A police spokesperson said that UK policeman in poisoned ex-spy incident has been discharged from hospital.

Detective Sergeant Nick Bailey was left seriously ill after taking part in the early response to the attack on Sergei Skripal and his daughter in the southern English city of Salisbury on March 4.

"People ask me how I am feeling ‐ but there are really no words to explain how I feel right now," he said in statement issued by his local force. "Surreal is the word that keeps cropping up ‐ and it really has been completely surreal."
Posted by: Fred || 03/23/2018 00:00 || Comments || Link || E-Mail|| [184 views] Top|| File under:
China-Japan-Koreas
North Korean sanctions evasions reveal Hong Kong's middleman role
[ARABNEWS] In the dead of night last month, two tanker ships pulled alongside each other in the East China Sea. One was a
North Korean vessel, the other was the Belize-flagged Wan Heng 11.

Lights on both ships were blazing, arousing a Japanese spy plane's suspicion they were carrying out a "ship-to-ship" transfer banned under UN sanctions imposed over North Korea's nuclear weapons program.

Records for the Wan Heng and a number of other ships identified in recent UN and US sanctions blacklists and Japanese surveillance reports reveal ties to Hong Kong through front companies based here. The findings underscore rising concern over the southern Chinese financial capital's role as a nexus for North Korea's underground business network, which has led the US government to urge Hong Kong authorities to crack down.

The corporate registration agents that set up these front companies "present a key vulnerability in the implementation of financial sanctions," said a report by the UN Panel of Experts on North Korean sanctions released on March 16. Researchers said North Korea relies on front companies acting as middlemen to mask its overseas trading links, many of which involve China.

Successively tighter rounds of sanctions aim to deprive North Korea of key sources of revenue by choking off its ability to smuggle exports, including through oil transfers between ships on the high seas.

Hong Kong, an Asian business hub, is "staying highly vigilant about activities and suspected cases" of sanctions violations and is "looking into the cases" involving Hong Kong-registered companies, the government said in a statement.

The city often tops business and economic freedom rankings, based on criteria that include ease of setting up business. That can also facilitate illicit dealings.

The city hosts a vast industry of company formation experts who can register corporations quickly and with minimum information from their clients. Many operate out of anonymous, one-room offices with as little as a single employee. They promise to set up a firm within a day for clients who can apply online if they're not in Hong Kong.
Posted by: Fred || 03/23/2018 00:00 || Comments || Link || E-Mail|| [179 views] Top|| File under: Commies
Economy
'Mitch McConnell's Senate Approves $1.3 Trillion Spending Bill
[Breitbart] WASHINGTON (AP) ‐ The Latest on Congress and a $1.3 trillion government spending bill (all times local): 12:45 a.m.

Congress has approved a $1.3 trillion measure bestowing hefty increases on military and domestic programs. It gives President Donald Trump just a nibble of the money he's wanted to build his wall with Mexico.

The Senate gave final passage to the bipartisan legislation by 65-32 early Friday. The House approved it 256-167 hours earlier.

Trump is expected to sign the bill before Saturday. That would avert what would be a third government shutdown this election year, which would embarrass Republicans controlling the White House and Congress.

Trump initially promised Mexico would pay to construct his "big, beautiful wall." That country has refused, and Trump has sought $25 billion for the project and other border security efforts.

This bill provides only $1.6 billion for a year's work.
Posted by: Besoeker || 03/23/2018 02:17 || Comments || Link || E-Mail|| [423 views] Top|| File under:
Europe
Woman Dies from Bee Acupuncture Allergic Reaction
[Breitbart] An unnamed 55-year-old woman in Spain has died after a fatal apitherapy appointment. This unique form of alternative medicine leverages honeybee products ‐ including venom ‐ to treat all manner of ailments. Unfortunately, the woman may have developed an allergy to bee stings.

In bee acupuncture, a professional squeezes a live honeybee onto someone's face, prompting it to sting and inject its venom, after which it dies and the process is repeated. This and other apitherapy treatments are used for everything from arthritis to cancer, despite some the medical community's resistance to its "quackery." Oscar-winning actress Gwyneth Paltrow of Goop infamy swears by the treatment, crediting bee venom with helping rid her of an old injury.

This was not the first time there had been complications for the unidentified patient. The woman had already been through two dozen appointments over the years before, apparently without reactions sufficient to dissuade her from continuing the treatment. But during the last visit, she "developed wheezing, dyspnea, and a sudden loss of consciousness immediately after a live bee sting."

She was rushed to a hospital but later died of multi-organ failure. The case study authors stop short of mocking the treatment outright but do caution that "repeated exposure to the allergen was found to carry a greater risk of severe allergic reactions than in the general population," so "the risks of undergoing apitherapy may exceed the presumed benefits." They have concluded that "this practice is both unsafe and unadvisable."
Posted by: Besoeker || 03/23/2018 04:10 || Comments || Link || E-Mail|| [216 views] Top|| File under:
Germany doesn't meet NATO promises.
[StrategyPage] Germany has come up short once more in meeting its military obligations to NATO. Leaked readiness data indicates that a key component of the NATO rapid reaction force, which Germany is to supply in 2019, is nowhere near ready to perform duties German said it could handle.
Posted by: 3dc || 03/23/2018 00:00 || Comments || Link || E-Mail|| [438 views] Top|| File under:
EU countries prepare to follow May and expel Russian diplomats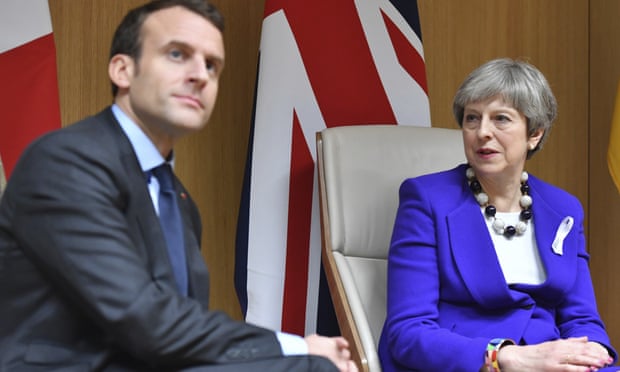 [TheGuardian] Five member states plan move as bloc's leaders agree that Moscow likely source of Salisbury attack.

France, Poland, Estonia, Latvia and Lithuania are understood to be considering expelling Russian diplomats, as requested by the UK government, in a coordinated strike against Moscow.
Posted by: 3dc || 03/23/2018 00:00 || Comments || Link || E-Mail|| [287 views] Top|| File under:
Government
US embassy announces eased visa renewal process for Israelis
Removing another layer of Obama nastiness.

[IsraelTimes] The United States embassy in Israel announces it has eased the visa renewal process for Israelis.

Under the new guidelines, Israelis who have in the past been granted a visa can send in their application and will no longer need to go in for an interview.

The embassy says the new process applies only to those who received their visas after January 1, 2008, and were at least 14 years old when granted a visa.
Posted by: trailing wife || 03/23/2018 01:35 || Comments || Link || E-Mail|| [165 views] Top|| File under:
Syria-Lebanon-Iran
The story behind Israel's secret strike on Syria's nuclear reactor
[Al Monitor]
Sometime in late 2006, US Director of National Intelligence John Negroponte visited Israel. According to a security source speaking on condition of anonymity, at a meeting with the heads of Israeli intelligence at Mossad headquarters in Tel Aviv, intelligence branch officers presented a small time bomb. On the margins of the discussion, dealing with various security analyses of Israel's neighbors, Col. Eli Ben-Meir, head of the technological branch of army intelligence, said that according to his assessments the Syrians were working on an "unconventional weapons project."

Amnon Sofrin, head of Mossad's intelligence branch, fumed. He had not authorized army intelligence officials to bring up the topic, because Mossad had concluded that there was no nuclear activity in Syria. Regardless, Ben-Meir had opened his presentation to Negroponte with three slides on nuclear activity in Syria. His assertions were explosive and controversial. Not only Mossad, but the Americans as well, headed by Negroponte, rejected the army intelligence assessment as unrealistic.

Ben-Meir had illustrated his presentation with dark clouds and called the situation "a nuclear cloud." Negroponte expressed his disagreement with him: I'm an expert on everything involving North Korea, he said, and it can't be that the North Koreans are creating a nuclear reactor in Syria under our radar. That's not possible.

At that stage, Ben-Meir was viewed as foolish, as hallucinating. Hard and unequivocal evidence for his extraordinary assertion that Syrian President Bashar al-Assad was secretly building a plutogenic nuclear reactor in the heart of the Syrian Desert was yet to be found. Ben-Meir knew that he was right, but he was unable to prove it. He also knew that North Korea was behind the secret project, which threatened to change the face of the Middle East within a year.


Posted by: Besoeker || 03/23/2018 00:00 || Comments || Link || E-Mail|| [211 views] Top|| File under: Govt of Syria
Home Front: Culture Wars
Brazilian Women Are Trying To Get Impregnated by White American Men
[Daily Caller] Brazilian women want to be impregnated from the sperm of white American men, according to a report from the Wall Street Journal Thursday.

Wealthy Brazilian women and lesbian couples are requesting white male sperm from the U.S. so their kids will have more Caucasian features, the Wall Street Journal reported.

At least 50 percent of Brazil's population is black or mixed-race, but women are selecting young sperm donors who will more likely produce children with blond hair and blue eyes. The number of American sperm donors to Brazil surged at least 3,000 percent in the past seven years. It is also illegal to pay men for their sperm in Brazil, which allows American donors more opportunity in the market.

The carefully vetted process of selecting American sperm and then the in vitro fertilization process starts at around $7,000.
Posted by: Besoeker || 03/23/2018 03:12 || Comments || Link || E-Mail|| [394 views] Top|| File under:
Who's in the News
37
[untagged]
8
Islamic State
4
Sublime Porte
2
Govt of Saudi Arabia
2
al-Shabaab (AQ)
1
Boko Haram (ISIS)
1
Commies
1
Govt of Iraq
1
Govt of Sudan
1
Govt of Syria
1
Hamas
1
al-Qaeda
1
Jamaat-ul-Mujahideen Bangladesh (IS)
1
Moslem Colonists
1
Muslim Brotherhood
1
Palestinian Authority
1
al-Nusra
1
Ansar Bayt al-Maqdis (IS)
Bookmark
E-Mail Me
The Classics
The O Club
Rantburg Store
The Bloids
The Never-ending Story
Thugburg
Gulf War I
The Way We Were
Bio
Merry-Go-Blog
Hair Through the Ages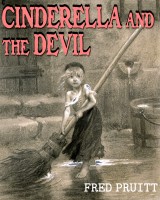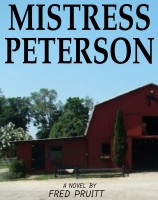 On Sale now!


A multi-volume chronology and reference guide set detailing three years of the Mexican Drug War between 2010 and 2012.

Rantburg.com and borderlandbeat.com correspondent and author Chris Covert presents his first non-fiction work detailing the drug and gang related violence in Mexico.

Chris gives us Mexican press dispatches of drug and gang war violence over three years, presented in a multi volume set intended to chronicle the death, violence and mayhem which has dominated Mexico for six years.
Click here for more information


Meet the Mods
In no particular order...


Steve White
Seafarious
Pappy
lotp
Scooter McGruder
john frum
tu3031
badanov
sherry
ryuge
GolfBravoUSMC
Bright Pebbles
trailing wife
Gloria
Fred
Besoeker
Glenmore
Frank G
3dc
Skidmark
Alaska Paul



Better than the average link...



Rantburg was assembled from recycled algorithms in the United States of America. No trees were destroyed in the production of this weblog. We did hurt some, though. Sorry.
34.200.218.187