-Lurid Crime Tales-
Detroit police seek clues in shooting at block party
[FOXNEWS] bankrupt, increasingly impoverished, reliably Democrat, Detroit
... ruled by Democrats since 1962. A city whose Golden Age included the Purple Gang...
police say they have few leads in their investigation of a shooting at a block party that left one man dead and nine people

maimed

.

Police say someone opened fire about 8:30 p.m. Saturday at a children's party on a basketball court on the city's west side. No children

were maimed

.

Assistant Police Chief Steve Dolunt says about 400 people attended the party. Police haven't identified the 20-year-old man who died.

Dolunt says that six men and three women ages 21 to 46 were

maimed

. Police say a 46-year-old man was critically injured.

Dolunt told radio station WWJ-AM on Sunday that police "don't have much" to go on, calling it "very disheartening."

Police Chief James Craig says officers will canvass the neighborhood Sunday in search of leads.
Posted by: Fred || 06/22/2015 00:00 || Comments || Link || E-Mail|| [6458 views] Top|| File under:
-Signs, Portents, and the Weather-
Colorado teen dies from rare case of plague
[LA TImes] A 16-year-old boy in Colorado who appeared to have the common flu has died from a rare case of the plague, officials said.

Taylor Gaes' illness didn't present with the telltale sign of the infection -- swollen lymph nodes -- which would have alerted officials to the illness sooner, said Katie O'Donnell, a Larimer County Health Department spokeswoman.

Instead, he suffered from a fever and muscle aches, which at first made his sickness look like the flu.

The infectious bacteria that cause the plague are passed to people by fleas on rodents such as squirrels, rats and mice.

The plague is "very rare, which makes it hard to diagnose," O'Donnell said Saturday. Taylor died June 8 but officials revealed his illness Friday.

In the last 30 years, three people in Larimer County, in north central Colorado, contracted the plague, O'Donnell said.

The chance that others may have contracted the illness while attending memorial services for Taylor on his family's property is small, officials said.


Weather permitting, a graveside service might be appropriate.


It's a pretty far reach, but it's possible," O'Donnell said.

No HealthCareByDrone, various flu bugs sweep through both northern and southern Californis every year and more frequently as tourists and illegal and legal visitors arrive from China, the incubator of most flu viruses. Pay attention and get a flu shot, every year.


They did mention 'illegals' and third world folks right ?


Officials are unsure which type of plague Taylor contracted, though they suspect bubonic plague because it is the most common and the easiest to transmit through a bug bite.

In bubonic plague, the bacteria grow inside a person's lymph nodes. But in septicemic and pneumonic plague, the germs reproduce in the bloodstream or lungs. Those are more dangerous varieties of the disease because the symptoms are harder to diagnose and the patient will deteriorate faster, according to the Centers for Disease Control and Prevention.

Taylor likely encountered a flea from a sick rodent that wandered onto his family's property from a neighboring rural area.

Infected fleas could have bitten some of the guests at the memorial services at his family's home. The Health Department is keeping people informed of the disease and warned people in Larimer County, which includes Fort Collins, to visit a doctor immediately if they develop a high fever.

Doctors can prescribe antibiotics to patients diagnosed with any of the three types of plague, which are all caused by the same bacteria.

The Health Department documented some confirmed cases of the plague in rodents in rural areas, but O'Donnell said those animals were far away from any public land and did not pose a threat to people living in populated areas of Larimer County.


Obviously it was a threat to poor Taylor Gaes.


While the disease generally doesn't infect many people in the U.S., it is common in rats, mice and squirrels. According to the CDC, the disease exists in northern New Mexico, northern Arizona, southern Colorado, California, southern Oregon, and far western Nevada.

The U.S. counts an average of seven human cases of plague each year and fatalities are rare. The CDC and local health departments monitor rodent populations where plague occurs for spikes in animal deaths from the disease.
Posted by: Besoeker || 06/22/2015 11:57 || Comments || Link || E-Mail|| [6463 views] Top|| File under:
Africa Horn
Six Puntland soldiers die in fatal accident
GAROWE, Somalia -- At least six Puntland government soldiers died in fatal car accident on Garowe-Lasanod road according to medics on Sunday morning, Garowe Online reports.

19 others of whom 16 are in critical condition were injured after their anti-aircraft gun mounted pick-up truck veered off the road and overturned suddenly.


I think I see the problem...

The soldiers have been serving with Presidential security unit (PSU) and were heading from military base in Tukaraq to the capital, Garowe before the armoured truck overturned.


It's a Toyota of course. An F-150 would never overturn, and a Sierra would never get out of the garage...

With little rehabilitation, roads have been in bad condition and caused many car wrecks since Somali state collapse in 1991.


I see an employment opportunity for all those starving Somalis and those bountiful UN dollars, but they'd pro'ly just import Filipinos and Bangladeshis to do the work, just like in Arabia...
Posted by: Steve White || 06/22/2015 00:00 || Comments || Link || E-Mail|| [6457 views] Top|| File under:
China busts protest organisers who tried to sway court cases
[Jpost] Police in the eastern Chinese province of Shandong have busted a group it said organised mass protests in an attempt to sway court cases and influence sentences, the state-run Xinhua news agency reported.

The group paid a "relatively regular" group of people to stage protests ostensibly about protecting the rights of petitioners and lawyers working on their behalf, Xinhua said late on Sunday.


Interesting.
Posted by: g(r)omgoru || 06/22/2015 01:10 || Comments || Link || E-Mail|| [6457 views] Top|| File under:
Europe
Lithuania 'ready to supply arms to Ukraine'
[AA.TR] Lithuania's ambassador in Ukraine has said his country is ready to supply weapons to Kiev, which continues to face tensions in east.

"We are ready to help Ukraine by all means, especially military," Ambassador Marius Janukonis told

news hound

s Sunday.


Sure, poke the bear, he won't respond...

Janukonis underlined that his country wants to set an example for European Union


...the successor to the Holy Roman Empire, only without the Hapsburgs and the nifty uniforms and the dancing...


member states on military assistance to Ukraine.

According to the U.N., the conflict in eastern Ukraine, which is in its second year, has created a humanitarian crisis affecting more than five million people, including 1.7 million children.

At least 6,417 people have been killed, and 15,962 others

maimed

in the conflict between Ukrainian forces and pro-Russian separatists since April 2014, according to the U.N.'s latest report.

The parties agreed to a Feb. 12 cease-fire agreement in Minsk, which calls for the withdrawal of heavy weaponry from combat areas, and of all foreign-armed formations; release of all hostages and unlawfully detained persons, as well as political reforms and decentralization in the eastern Ukrainian regions.

However,


the man who has no enemies isn't anybody and has never done anything...


the agreement has failed to be implemented fully, with daily reports of breaches and

festivities

, and both parties blaming each other for violating the accord.
Posted by: Fred || 06/22/2015 00:00 || Comments || Link || E-Mail|| [6457 views] Top|| File under:
Brussels: 5,000 protest in solidarity with Greece
[AA.TR] At least 5,000 people marched on the streets of Brussels on Sunday in solidarity with the Greek people amid ongoing bailout negotiations between the Greek government and international creditors.


If I would have picked anyone in Europe to be sympathetic with the Greeks, it would have been the Belgians...

The protesters were carrying banners that read "Our lives do not belong to creditors" and "We are not afraid and we will not step back".

The protest comes a day before eurozone finance ministers are set to gather in Brussels to reach an agreement on the country's bailout after failing to reach an agreement during a meeting in Luxembourg on Friday.

Greek Finance Minister Yanis Varoufakis made a series of proposals, which were very quickly rejected by the eurozone ministers as not credible.


Debts that can't be paid won't be...

A Greek default could cause uproar on financial markets around the world. For Athens, it almost certainly means that capital controls, of the type used in Cyprus in 2013, will be imposed by the European Central Bank.


The Greeks have a 2500 year history of tax avoidance: first from the Roman tax collectors, then the Byzantines, then the Ottomans, then the Italians, then the Nazis, then the commies, then the military, and now their supposedly own government. First person who can persuade the Greeks to pay their taxes and wean themselves from the welfare teat will be a miracle worker...
Posted by: Fred || 06/22/2015 00:00 || Comments || Link || E-Mail|| [6460 views] Top|| File under:
The Grand Turk
Surname Law - a profound change in Turkish history
[AA.TR] Just 81 years ago today, Turkish people were confronted with a new law, which would make them choose a formal, legal family surname -- a profound change in the ordinary life of Turks who had been dealing with a series of radical reforms in their newly established country.

Starting in the early 1920s -- after the Ottoman Empire collapsed and The Sick Man of Europe Turkey


...the only place on the face of the earth that misses the Ottoman Empire....


was declared a republic -- a numerous social, political and economic reforms were passed with the aim of transforming Turkey into a modern country.

Among these deep social changes was the Surname Law adopted on June 21, 1934, which required all Turkish citizens to choose a surname for their family.

Before that, Turks, as well as other ethnicities living in the Ottoman Empire, had no surname. People were addressed with titles like "hadji" (pilgrim), "hodja" (teacher), "agha" (master), "pasha" (general), "hafiz" (someone who have completely memorized the Qur'an), "lady/madam" and so on.

Others were called with a reference to their hometown, like "Konevi" (meaning from Konya).

Although the new law was intended to ease the daily life of the public, not everybody was happy. Among them were some prominent Turkish names including Halide Edip Adivar, a novelist, nationalist, and women's rights activist, and Nihal Atsiz, an author, poet, and a leading supporter of the pan-Turkist ideology.

Adivar argued that she did not need a surname as her family was already a well-known one. Atsiz said it was a sign of a lack of confidence for the sake of aping Europeans.

Not everyone agrees. "It is definitely good that we adopted surnames, otherwise we would have to do it today in order to harmonize with world standards," says the author of a book on the history of surnames.

Emine Gursoy Naskali, an academic at Marmara University in Istanbul, describes objections to the Surname Law back in 1930s as "nonsense".

The surname law was a symbol of being an individual, and a citizen, Naskali tells Anadolu Agency. "Today, even surnames are not enough -- we also need to use ID numbers," she says, adding it was a good reform in the history of the republic.

Some other far-reaching legal reforms included: the abolition of the Sultanate in 1922, the abolition of the Caliphate in 1924, changing the capital city from Istanbul to Ankara in 1923, abolishing sharia courts in 1924, implementing a Turkish-language call to prayer in 1932, and providing political rights for women, namely to vote and be elected, in 1934.

However,


nothing needs reforming like other people's bad habits...


it was perhaps the language reform from Ottoman to Turkish script in 1928 which had the most impact. The overnight change from one writing system to another became one of the most drastic and criticized reforms of the time as lots of people had to live in a new society where they could not read even a simple letter in their new alphabet.

After this new alphabet composed of Latin letters was adopted, illiteracy in the country suddenly stood at 100 percent. Scholars of yesterday became ignorant of today.

Six years after the Turkish alphabet reform, the Surname Law required that citizens choose a "Turkish surname".

The first to benefit from the new surname law were Mustafa Kemal, who was given the surname "Ataturk" (meaning: Father of the Turks) by the Grand National Assembly, and Ismet Pasha, who took the surname "Inonu" and went on to become the country's first prime minister and its second president.

A secondary law stipulated that the surname "Ataturk" would be dedicated to Mustafa Kemal only, making it forbidden to anyone else. Even his sister received a different surname.

Article 1 of the Surname Law said: "Every Turkish citizen must have a surname in addition to his/her first name" -- "a right and responsibility" that falls on husbands according to Article 4 of the same law.

Therefore, the head of every household, in other words the male, in the then 16-million-strong country tried to find the most suitable surname for his family. Each had a different story.

In her book Surname Stories in the History of the Republic, published in April 2013, Naskali explains how people chose their new monikers.

Some surnames came out of the father's physical appearance like Pehlivan (wrestler) or Sakalli (bearded), while others preferred those giving clues to their personality, like Caliskan (hardworking) or Guleryuz (smiling).

Some surnames hinted at the holder's profession such as Kanat (wing) -- someone who sold poultry. Other names were just errors made by the registrars, like Dundar, instead of Dindar (religious) or Bolut, instead of Bulut (cloud).

Most people also adopted surnames related to their ancestors and historic events: Kilic (sword), Osman (founder of Ottoman Empire), Sakarya (battle during Turkish War of Independence that took place around Sakarya River), and Yilmaz (fearless fighter) are such examples.

Today, surnames are accepted in the Turkish Civil Code as personal rights which are inalienable and un-transferable. Married women may carry both their maiden and their husband's surnames. However,


nothing needs reforming like other people's bad habits...


the official family name is always the husband's surname and babies have to take the father's surname.

According to data from the General Directorate of Civil Registration and Nationality of Turkey, "Yilmaz", "Kaya", "Demir", "Yildiz", "Yildirim", "Aydin", "Arslan", "Polat", "Erdogan", "Yavuz", "Tekin", and "Aksoy" are among the most common surnames in Turkey.

Almost all Turkish surnames have meanings, although not all have a pleasant one.

Those who are not happy with their surnames can officially apply to court to change them, even if it is a deep-rooted family surname chosen by a great-grandparent almost a century ago.

Posted by: Fred || 06/22/2015 00:00 || Comments || Link || E-Mail|| [6458 views] Top|| File under:
Southeast Asia
Cambodian PM Hun Sen elected ruling party president
[AA.TR] The long-ruling Cambodian People's Party (CPP) has elevated Prime Minister Hun Sen to its presidency, consolidating the strongman's grip on power within the country.

The party held a special congress Saturday to elect a new leader after the death earlier this month of Chea Sim, who had served in that capacity since 1991.

Before that, both Sim and Hun Sen were high-ranking officials in the Vietnamese-backed Communist government that ruled Cambodia throughout the 1980s.

On Saturday, the CPP's Central Committee appointed Hun Sen to the position, with 506 out of 507 votes going to him, according to an announcement by Information Minister Khieu Kanharith.

The party also elected two new vice presidents, Interior Minister Sar Kheng and Say Chhum, who recently replaced Chea Sim as the president of the Senate and has long been a powerful behind-the-scenes figure within the party.

Kheng is a brother-in-law of Sim and was widely seen as a close ally of his within the CPP, working together in their own faction that lay outside the bounds of the extensive patronage network of Hun Sen – who has ruled Cambodia for 30 years.

Both men were last week conferred with "samdech" titles -- elaborate royal titles awarded to a select few politically important commoners including Hun Sen, his wife and Chea Sim -- that were seen as presaging their elevation within the party.


"Samdech" implies royalty. Prince Sihanouk used to be referred to in the official press as "Samdech Norodom Sihanouk," with or without the word "Prince."


According to state media, party members at the congress "totally agreed with the presentation of Samdech Techo Hun Sen on the general situation and the party's work in the first semester of 2015, as well as new objectives in the next semester."

Posted by: Fred || 06/22/2015 00:00 || Comments || Link || E-Mail|| [6458 views] Top|| File under:
Who's in the News
22
[untagged]
13
Islamic State
7
Taliban
4
Govt of Syria
3
Govt of Pakistan
3
al-Nusra
2
Govt of Saudi Arabia
2
Abu Sayyaf
2
Boko Haram
2
Govt of Iraq
2
Houthis
1
Hamas
1
Jamaat-e-Islami
1
al-Shabaab
1
TTP
Bookmark
E-Mail Me
The Classics
The O Club
Rantburg Store
The Bloids
The Never-ending Story
Thugburg
Gulf War I
The Way We Were
Bio
Merry-Go-Blog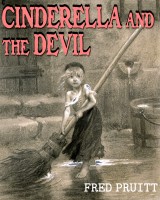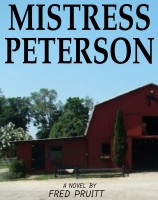 On Sale now!


A multi-volume chronology and reference guide set detailing three years of the Mexican Drug War between 2010 and 2012.

Rantburg.com and borderlandbeat.com correspondent and author Chris Covert presents his first non-fiction work detailing the drug and gang related violence in Mexico.

Chris gives us Mexican press dispatches of drug and gang war violence over three years, presented in a multi volume set intended to chronicle the death, violence and mayhem which has dominated Mexico for six years.
Click here for more information


Meet the Mods
In no particular order...


Steve White
Seafarious
Pappy
lotp
Scooter McGruder
john frum
tu3031
badanov
sherry
ryuge
GolfBravoUSMC
Bright Pebbles
trailing wife
Gloria
Fred
Besoeker
Glenmore
Frank G
3dc
Skidmark
Alaska Paul



Better than the average link...



Rantburg was assembled from recycled algorithms in the United States of America. No trees were destroyed in the production of this weblog. We did hurt some, though. Sorry.
3.236.51.151

Help keep the Burg running! Paypal: