-Land of the Free
Texas Oil Production Continues to Grow at a Phenomenal Rate
For 25 straight months, the state's oil production rate has increased by more than 25 percent year-over-year, notes economist Mark J. Perry, a professor at the University of Michigan's School of Management.

"Output in America's No. 1 oil-producing state — Texas — continues its phenomenal, meteoric rise," Perry wrote on his Carpe Diem blog. "That production surge has to be one of the most significant increases in oil output ever recorded in the U.S. over such a short period of time."

Texas produced 35 percent of the United States' crude oil in September. The growth largely has been fueled by oil production in South Texas' Eagle Ford Shale and West Texas' Permian Basin, which have expanded rapidly to produce more than 1 million barrels of oil per day each, placing them among nine "super-giant oil fields" in the world, Perry says.
Posted by: Guillibaldo McCoy1948 || 12/04/2013 11:54 || Comments || Link || E-Mail|| [6489 views] Top|| File under:
NORAD's Santa tracker draws criticism with fighter jet escort
A North American Aerospace Defense Command website showing Santa Claus delivering presents while flanked by fighter jets has some child advocates raising concerns about Saint Nick's new travel companions.

NORAD Tracks Santa, operated by the joint U.S.-Canada command, has provided children with information about Santa's whereabouts since 1955. In recent years, Santa updates have included animated videos showing Santa on his flight path.

In addition to Santa's traditional sleigh and reindeer, NORAD has added an animated fighter plane escort to give a realistic feel to the popular program, a command spokesman told Reuters.

"We wanted to let folks know that, hey, this is a NORAD video, and we're the military and this is our mission," Navy Captain Jeff Davis said.

Allen Kanner, a California child and family psychologist and co-founder of the Boston-based Campaign for a Commercial Free Childhood, told The Boston Globe the Pentagon is "completely out of line" for linking Christmas with the military.

"Children associate Santa with gifts and fun and everything else that is positive about Christmas," Kanner told the newspaper. "They are associating this with the military in children's minds."

Another video on the NORAD Tracks Santa website shows military personnel preparing for a test flight with an intelligence officer asserting that "intel can confirm that Jack Frost and the Abominable Snowman will not be a threat," The Globe reported.

"I think people are quite aware of the military's true mission," said Amy Hagopian, a professor of public health at the University of Washington, told the newspaper. "If the military wants to keep its ranks stocked, it needs to appeal to children. The military knows it can't appeal to adults to volunteer. It is like the ad industry."

Davis told Reuters that NORAD videos have linked fighter escorts and Santa since the 1960s, but 2013 marked the first time the jets had appeared in an animated version.

"It's still cutesy since it's for kids, but we don't want people to lose sight of our true mission," Davis told The Boston Globe.

NORAD Tracks Santa began nearly 60 years ago when a newspaper listed the wrong number for children to call Santa and they ended up calling NORAD's predecessor, the Continental Air Defense Command.

The program drew 22.3 million unique website visitors last year and generated 114,000 phone calls fielded by 1,200 volunteers, Davis told The Globe. This website will be available in eight languages this year.
Posted by: Beavis || 12/04/2013 09:13 || Comments || Link || E-Mail|| [6473 views] Top|| File under:
Africa Subsaharan
African troops kill senior LRA commander, Uganda says
[Egypt Independent] US-backed African Union


...a union consisting of 53 African states, most run by dictators of one flavor or another. The only all-African state not in the AU is Morocco. Established in 2002, the AU is the successor to the Organisation of African Unity (OAU), which was even less successful...


troops have killed a senior commander in the Lord's Resistance Army (LRA), a Ugandan army

front man

said on Tuesday, part of efforts to track down the guerrilla group and send its leader to the Hague.

US Special Forces have supported a Regional Task Force (RTF) of African troops since 2011 to try to track down LRA leader Joseph Kony
... The Lords Resistance Army is a religious and military group formed in 1987. It is led by Joseph Kony, who proclaims himself the spokesperson of God and a spirit medium, and who is periodically possessed by demons, Beelzebub and Legion prominent among them. Kony advises his soldiers to draw crosses on their chests as a protection against bullets. This does't work, but nobody outside the LRA minds. The group is based on a hodge podge of apocalyptic Christianity, mysticism, and traditional Acholi religion, and claims to be establishing a theocratic state based on an odd interpretation of the Ten Commandments. The LRA is famous for systematic criminal conduct, including murder, abduction, mutilation, sexual enslavement of women and children, forcing children to participate in hostilities, and occasional cannibalism. The LRA operates mainly in northern Uganda and also in parts of Sudan, Central African Republic and DR Congo...
, wanted by the
International Criminal Court


... where Milosevich died of old age before being convicted ...


for war crimes and crimes against humanity for his role in a guerrilla war in Uganda and neighbouring states.

The group, which launched its uprising two decades ago, has moved from Uganda to the border region of Congo, South Sudan and the Central African Republic (CAR), where analysts say it could rebuild in the political chaos sweeping through the country.

"We were alerted last week by our US partners about a group of 30 LRA fighters who were about to cross River Vovodo in southeastern CAR," said Uganda's deputy army

front man

, Major Robert Ngabirano.

"We subsequently deployed and managed to kill 14 including Colonel Samuel Kangul who is Kony's chief planner and No. 4 in their hierarchy. Some others drowned in the river and we were also able to capture one alive," he said, adding the team had also captured weapons and two satellite phones.

A US Special Forces adviser in South Sudan, speaking to

Rooters

on the condition of anonymity, said a US helicopter ferried Ugandan troops with the RTF into CAR's remote Vovodo and Chinko river basin on 22 November. The mission lasted a week.

He did not give details about LRA members killed in the mission involving 20 Ugandan commandos with US personnel, although he put the number at five to 10 deaths.

"The river basin has been denied now as an area LRA previously had freedom of movement," he said. "The operation also resulted in a lot of belt and magazine fed military weapons being captured."

Posted by: Fred || 12/04/2013 00:00 || Comments || Link || E-Mail|| [6461 views] Top|| File under:
U.N. Force to 'Attack Other Armed Groups' in DR Congo
[An Nahar] The United Nations


...boodling on the grand scale...


on Tuesday announced that its troops will "attack other

gang

s" in the Democratic Republic of the Congo
...formerly the Congo Free State, Belgian Congo, Zaire, and who knows what else, not to be confused with the Brazzaville Congo aka Republic of Congo, which is much smaller and much more (for Africa) stable. DRC gave the world Patrice Lumumba and Joseph Mobutu, followed by years of tedious civil war. Its principle industry seems to be the production of corpses. With a population of about 74 million it has lots of raw material...
, after helping to defeat the M23 rebel force.

There is a "prospect of being able to attack other

gang

s. Well, that's just what we are going to do," the head of U.N. peacekeeping operations, Herve Ladsous, said in the northeastern city of Goma, capital of strife-torn North Kivu province.
Posted by: Fred || 12/04/2013 00:00 || Comments || Link || E-Mail|| [6461 views] Top|| File under:
BlackBerry Dismisses Demise Talk, Says 'Very Much Alive'
[An Nahar] BlackBerry's new chief executive cast off persistent talk of the smartphone maker's demise, vowing on Monday that the company would pick itself back up and was "here to stay."

"Reports of our death are greatly exaggerated," John Chen, who was appointed interim chief executive last month, said in an open letter to customers.

"We are very much alive, thank you."


Blackberry would be well advised to either ditch QNX--which is a better operating system than Android--and go with the herd, or to keep QNX and add an Android translator, which shouldn't be all that hard to produce. Being able to transparently run Android apps would probably give them the boost they need, since the network (except when it's been sabotaged) is top-notch. But they never asked me. I'm just a consumer.


The Waterloo, Ontario-based company helped create a culture of mobile users glued to smartphones, but lost its luster as many moved to iPhones or devices using Google


...contributed $814,540 to the 2008 Obama campaign...


's Android software.

BlackBerry still has some 70 million subscribers worldwide, but most of these are using older handsets, with newer devices on the BlackBerry 10 platform failing to gain traction.

In September, the company announced that it was laying off 4,500 staff -- or one third of its global workforce -- after losing $965 million in its last quarter.

Two months later, it scrapped a search for a suitor and nixed a deal with its largest shareholder Fairfax Financial that would have taken the company private, sparking rampant speculation about its future.

"Our 'for sale' sign has been taken down and we are here to stay," Chen said, adding: "We're going back to our heritage and roots -- delivering enterprise-grade, end-to-end mobile solutions."

In his open letter, he said BlackBerry is committed to its handsets, messaging service and servers that manage mobile devices for companies.
Posted by: Fred || 12/04/2013 00:00 || Comments || Link || E-Mail|| [6461 views] Top|| File under:
Europe
Norwegian Halal Reindeer Meat to Go on Sale
[An Nahar] Norway's first-ever halal reindeer meat will soon make it to the dinner tables of

Mohammedan

s across Norway and places as distant as Dubai.

Vilteksperten, a slaughterhouse that specializes in game meat, has slaughtered 105 reindeer according to

Mohammedan

law, in cooperation with the Islamic Council of Norway.

"It's the tastiest meat in the world," said Harry Dyrstad, head of Vilteksperten.

Their reindeer are slaughtered using the same method as for halal meat -- the animal is first stunned and then its throat cut and its blood drained out -- but the halal method includes a blessing by a religious authority.

Halal reindeer meat is new in Norway, although in 2010 the Russian autonomous region of Yamalo-Nenets reportedly exported 1,000 cans of this product to Qatar.

Dyrstad had the idea in the wake of the 2008 financial crisis, when the demand for wild reindeer meat dropped, as it was more expensive than farmed.

"We thought that many people around the world were willing to pay a little bit more to eat a delicious, healthy and nutritious meat," he said.

Norwegian

Mohammedan

s are the main target for this new product, but halal reindeer meat could also be served in high-end restaurants in Dubai, according to Dyrstad.

"Those who have tried it say it's the best in the world," said Mehtab Afsar, secretary general of the Islamic Council of Norway.

"I'm really looking forward to trying it when it arrives in the shops," he told Agence

La Belle France

Presse.

Posted by: Fred || 12/04/2013 00:00 || Comments || Link || E-Mail|| [6463 views] Top|| File under:
Ukraine's government hangs on amid huge Kiev protest over EU deal
[FOXNEWS] The Russian-aligned government in Ukraine was clinging to power amid Day 2 of a massive protest in Kiev and what the prime minister branded a "coup attempt" by a pro-European opposition led in part by boxing's world heavyweight champion Vitali Klitschko.

President Viktor Yanukovich and his top ally, Prime Minister Mykola Azarov, were scrambling to avoid a replay of the 2004 "Orange Revolution," in which Yanukovich was ousted as prime minister and presidential front-runner. But the protesters, angered at the regime's rejection of a trade agreement with the European Union


...the successor to the Holy Roman Empire, only without the Hapsburgs and the nifty uniforms and the dancing...


, vowed to remain in Kiev's Independence Square until Yanukovich steps down.
Posted by: Fred || 12/04/2013 00:00 || Comments || Link || E-Mail|| [6459 views] Top|| File under:
India-Pakistan
Killing of Dalit girl condemned
[Pak Daily Times] Pakistain Dalit Solidarity Network (PDSN) has condemned the gruesome murder of a young scheduled caste Hindu (Dalit) woman, Kaku Kolhi, in Umarkot by the same accused who had allegedly gang raped her and her sister six weeks ago and was roaming freely in the area despite registration of a police case against him.

PDSN, in a statement on Tuesday, appealed to the Chief Justice of Pakistain (CJP) to take suo motu
...a legal term, from the Latin. Roughly translated it means I saw what you did, you bastard...
notice of this "cold-blooded murder" of innocent Dalit girl and initiate legal proceedings against the accused in order to provide justice to the poor victims.

PDSN, a network of over 30 organizations supporting rights of marginalised groups particularly the minorities and scheduled castes, has declared this murder a "total failure" of local law enforcement agencies and the state mechanism to protect the honour of Dalit women.

PDSN secretary Zulfiqar Shah said, "No excuse is acceptable as this cold-blooded murder of an innocent girl shows clear failure of the police system in Sindh. Had the rapist been tossed in the slammer
Youse'll never take me alive coppers!... [BANG!]... Ow!... I quit!
and punished, this murder would have not happened."

According to the first information report (FIR) statement, Kaku Kolhi and her sister Nellan were gang raped in the jurisdiction of Shadi Pali Police Station in Umarkot in October by sons of a local landlord. An FIR was registered; culprits were briefly incarcerated
I ain't sayin' nuttin' widdout me mout'piece!
at the

cop shoppe

but were freed later under the guise of compromise by police.

On November 28, Kaku Kolhi was on way back home along with her mother. The accused man allegedly kidnapped the girl at gunpoint and shot her in front of her mother.

"Unfortunately, rape of Dalit women is considered as an act 'for granted' because of their inferior social status in the Pak society... so hardly any action is taken against the influential and wealthy landlords," said Dr Sono Khanghrani, another member of the PDSN. "Scheduled castes are living miserable lives with no protection to their honour and property," he added.

PDSN also says that sexual violence against "scheduled caste" women and

maidens of tender years

is on the rise in rural areas of Sindh.
Posted by: Fred || 12/04/2013 00:00 || Comments || Link || E-Mail|| [6458 views] Top|| File under:
Israel-Palestine-Jordan
Paleostinian investigator says close to naming people behind Arafat's death
[Egypt Independent] A Paleostinian investigator said on Tuesday he would soon name the people he believed were responsible for the death of former leader Yasser Arafat, almost a decade after he started searching for suspects.

Arafat, a guerrilla leader who became the first Paleostinian president, died in 2004 from a sudden illness contracted while under an Israeli siege at his Ramallah headquarters in the occupied West Bank.

Many Paleostinians have long believed Israel killed him - a charge Israel flatly denies - but an official Paleostinian Authority investigation headed by Tawfiq Tirawi has yet to produce any evidence.

Arafat's widow has also said that a member of Arafat's own inner circle was responsible, stoking tensions among

bigwig

s.

"I promise that the next

presser

will be the last, and will cast into the light of day everyone who perpetrated, took part in or conspired in the matter," Tirawi told Paleostine Today television.

"We are in the last 15 minutes of the investigation," he added.

A Swiss forensic lab said in November that Arafat's bones contained unnaturally high amounts of rare and deadly radioactive isotope, polonium which it said "moderately supported" a contention he was poisoned.
Posted by: Fred || 12/04/2013 00:00 || Comments || Link || E-Mail|| [6461 views] Top|| File under:
Olde Tyme Religion
Pope Francis reveals he used to work as a bar bouncer
[FOXNEWS] It's common knowledge that St. Peter guards the pearly gates. But what many people might not know is Pope Francis used to guard the door at a bar in Argentina.

That's right: Pope Francis used to be a bar bouncer.


So don't cross him. So to speak.


The 76-year-old pontiff disclosed his previous vocation in a parish visit to the church of San Cirillo Alessandrino in a working-class neighborhood on the outskirts of Rome on Sunday, the Catholic News Service reported.

The nugget from Francis' past, when he used to be known as Jorge Mario Bergoglio, was disclosed during a four-hour conversation, in which the pope also mentioned he used to sweep floors and run tests in a chemical laboratory as a teenager.

The anecdote is yet another example of Francis' growing reputation as a "pope of the people." Since ascending to the papacy in March, Francis has eschewed such trappings as the Popemobile, washed the feet of prisoners and has shown a penchant for showing up unannounced wherever the faithful gather.
Posted by: Fred || 12/04/2013 00:00 || Comments || Link || E-Mail|| [6460 views] Top|| File under:
Syria-Lebanon-Iran
Lebanon in 127th Place in Global Corruption Index
[An Nahar]

Leb

was ranked in 127th place in a survey carried by graft watchdog Transparency International on corruption in the public sector in 177 countries.

TI collates expert views on the problem from bodies such as the World Bank, African Development Bank, Economist Intelligence Unit, Bertelsmann Foundation, Freedom House and other groups.

It then ranks countries on a scale of 0-100, where 0 means a country's public sector is considered highly corrupt and 100 means it is regarded as very clean.



Leb

received a score of 28 while the bottom-ranked countries, which included Iraq, Syria, Libya, Sudan and South Sudan, Chad, Equatorial Guinea, Guinea-Bissau, Haiti and Yemen, scored 10 to 19.

In its Corruption Perceptions Index for 2012,

Leb

scored 20.

At the top, between 80 and 89, aside from Denmark and New Zealand, were Luxembourg, Canada, Australia, the Netherlands, Switzerland


...home of the Helvetians, famous for cheese, watches, yodeling, and William Tell...


, Singapore, Norway, Sweden and Finland.

Denmark and New Zealand are nearly squeaky-clean, the graft watchdog said in its survey. The duo were also deemed the world's least corrupt in 2012, alongside Finland.

Worldwide, almost 70 percent of nations are thought to have a "serious problem" with public servants on the take, and none of the 177 countries surveyed this year got a perfect score, said the Berlin-based non-profit group.
Posted by: Fred || 12/04/2013 00:00 || Comments || Link || E-Mail|| [6458 views] Top|| File under:
Shamseddine and Customs Guard Charged with Assault on al-Jadeed Crew
[An Nahar] The military prosecutor charged on Tuesday a Customs officer and a guard over the use of excessive force against al-Jadeed television journalists, the state-run National News Agency reported.

State Commissioner to the Military Court Judge Saqr Saqr charged Col. Ibrahim Shamseddine and Mohammed al-Saghir and any other suspect whose name is revealed in the investigation, NNA said.

Saqr referred the file to the first military examining magistrate.

On Friday, Shamseddine failed to appear at a joint questioning session with one of al-Jadeed's

news hound

s, who was allegedly assaulted outside the Customs General Directorate in downtown Beirut last week.

The TV crew were assaulted after

news hound

Riyad Qobeissi used a megaphone to demand an interview with Customs acting chief Shafiq Merhi about alleged corruption.

Following a lawsuit filed by al-Jadeed, the Central Criminal Investigations Department questioned the crew under the supervision of the state prosecutor for several hours before releasing them.

But the Customs agency claimed that Qobeissi used degrading language, adding it was not the appropriate manner to request an interview.

Merhi said Monday that he did not order customs agents to attack the crew.

"The Customs office will not protect the assailants," he stressed.
Posted by: Fred || 12/04/2013 00:00 || Comments || Link || E-Mail|| [6462 views] Top|| File under:
Government
52% of Young Adults Want Champ Recalled, 57% Oppose ACA
[Breitbart] A stunning new poll of basement dwellers young adults aged 18 to 29 shows that in large numbers, they have turned against President Champ and ObamaCare.

Among the youngest in this group, those aged 18-24, a full 52% support a recall effort that would throw Champ out of office. The number is only a little better among 18-29 year-olds, 47%. Individual members of Congress actually fare a little better with 45% of Millennials favoring a recall. A majority do, however, favor recalling Congress as a whole.


Unfortunately, the young people are correct on both counts.




Why is that unfortunate? I'm proud of these young people, they're capable of learning from experience!


Since his reelection, Champ's overall approval with young adults has plummeted 11 points to just 41%; which puts it in line with the rest of the country. ObamaCare is even less popular with this group. Fifty-seven percent disapprove of ObamaCare, with only 38% approving.

The number that undoubtedly strikes fear in the hearts of ObamaCare supporters is that only 29% of Millennials currently without health insurance intend to sign up for ObamaCare. Of that group, only 10% said they definitely would. Without this specific group of the young and healthy signing up in droves, ObamaCare simply isn't financially viable.


A fear well justified.


Unlike the mainstream media, a majority of Millennials are able to see through the scam that is ObamaCare. Only 18% think it will improve healthcare, while 40% believe healthcare will worsen. A majority of 51% have figured out that ObamaCare will increase the cost of insurance. Only 34% believe the opposite.


Having worked with young people shoulder-to shoulder overseas, I can tell you they are quite savvy.
Posted by: Besoeker || 12/04/2013 17:54 || Comments || Link || E-Mail|| [6479 views] Top|| File under:
US Army to reduce the number of airborne units.
FORT CAMPBELL, Ky. -- The legendary Pathfinders have taken their final jump and the Red Devils aren't too far behind. The two paratrooper units -- formally known as the 5th Battalion, 101st Combat Aviation Brigade of the 101st Airborne Division and the 508th Infantry Regiment -- are closing out long histories as a result of the U.S. Army's reconfiguration and budget cutting. Among the changes being made is a reduction in the number of parachute positions across the service.
Posted by: Besoeker || 12/04/2013 00:00 || Comments || Link || E-Mail|| [6466 views] Top|| File under:
Who's in the News
42
[untagged]
5
Govt of Pakistan
3
Arab Spring
2
Boko Haram
2
al-Qaeda in the Levant
1
Gemaa Al-Islamiya
1
Govt of Iran
1
Govt of Syria
1
Hezbollah
1
Islamic State of Iraq
1
Jamaat-e-Islami
1
MNLA
1
TTP
1
al-Nusra
1
al-Qaeda
1
Ansar al-Sharia
1
Commies
Bookmark
E-Mail Me
The Classics
The O Club
Rantburg Store
The Bloids
The Never-ending Story
Thugburg
Gulf War I
The Way We Were
Bio
Merry-Go-Blog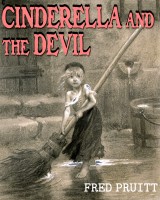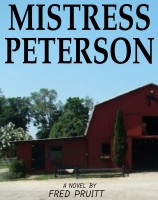 On Sale now!


A multi-volume chronology and reference guide set detailing three years of the Mexican Drug War between 2010 and 2012.

Rantburg.com and borderlandbeat.com correspondent and author Chris Covert presents his first non-fiction work detailing the drug and gang related violence in Mexico.

Chris gives us Mexican press dispatches of drug and gang war violence over three years, presented in a multi volume set intended to chronicle the death, violence and mayhem which has dominated Mexico for six years.
Click here for more information


Meet the Mods
In no particular order...


Steve White
Seafarious
Pappy
lotp
Scooter McGruder
john frum
tu3031
badanov
sherry
ryuge
GolfBravoUSMC
Bright Pebbles
trailing wife
Gloria
Fred
Besoeker
Glenmore
Frank G
3dc
Skidmark
Alaska Paul



Better than the average link...



Rantburg was assembled from recycled algorithms in the United States of America. No trees were destroyed in the production of this weblog. We did hurt some, though. Sorry.
3.235.179.111

Help keep the Burg running! Paypal: