-Lurid Crime Tales-
High School student arrested for playing 'knockout game'
[KFVS12] HAMDEN, CT - A Hamden High School student has become a victim of a brutal trend known as the "knockout game."

A male senior was walking in the halls of Hamden High School on Friday when police said a student "ran toward him and punched him under the eye."

Because of the assault, the senior suffered an eye injury. The victim's injuries are not life-threatening.

The senior told police that he did not know who had hit him and never talked with him. However, a short time later, the high school resource officer located the alleged suspect. He told the high school resource officer "it's a game he and his friends play."

The 15-year-old student was arrested and charged with third-degree assault. He is expected to appear in juvenile court in New Haven on Dec. 9.

In the "Knockout Game," an unsuspecting person is attacked for no apparent reason. Police said that the suspects are not robbing the victims, with the most common being the elderly and women.

"Disgusting, I don't see the fun in it, or the point of it," said Susan Mappa, who is a mother of Hamden High School student.

Violent episodes are playing out randomly across the streets of America including six victims in New Haven.

"You wanna play the game, then you're going to pay for it," Mappa said.


I believe in justice, not vengeance, but there's something appealing about giving the victim a couple free swings at the perp...
Posted by: Fred || 11/29/2013 00:00 || Comments || Link || E-Mail|| [6464 views] Top|| File under:
-Signs, Portents, and the Weather-
Quake near Iran 'nuclear' plant kills 7, injures 30
[Al Ahram] A 5.7 magnitude earthquake on the Gulf coast near Iran's sole nuclear power plant killed seven people and injured 30 on Thursday, emergency response chief Hassan Qadami told state media.

"So far, there are seven dead and 30 injured receiving hospital treatment," the official IRNA news agency quoted Qadami as saying.

The quake's epicentre was near Borazjan, around 60 kilometres (35 miles) from Bushehr, where Iran has its Russian-built reactor.
Posted by: Fred || 11/29/2013 00:00 || Comments || Link || E-Mail|| [6464 views] Top|| File under: Govt of Iran
Africa North
Defendants accused of raping, killing 5-year-old girl
[Egypt Independent] Top prosecutor Hesham Barakat has referred two defendants to the criminal court, accused of raping and murdering a 5-year-old girl in Port Said.

Zaina Arafa, a pre-school child from Port Said, northeast of Cairo, was thrown away from the eleventh floor of her building to her death, allegedly by the two defendants after raping her.

The girl knew the defendants, Mahmoud Mohammed Mahmoud and Alaa Gomaa Ezzat, as they were the her neighbor and her doorman.

Prosecution says the defendants lured Arafa to the rooftop to play together, then raped her in rotation, and finally threw her from the rooftop.

The forensic report mentioned that the victim suffered from fractures in her skull, limbs, face and neck as a result of falling from a high altitude. The report confirmed the girl was sexually assaulted before being thrown.

The public prosecutor's report said an air conditioning on the third floor was partially damaged as a result of the collision of the child's body while falling down.

The National Council for Childhood and Motherhood filed a complaint on Sunday to the Prosecutor General, demanding to investigate the rape and killing of the girl.
Posted by: Fred || 11/29/2013 00:00 || Comments || Link || E-Mail|| [6457 views] Top|| File under:
Africa Subsaharan
Central African ex-rebels seize on chaos to loot, pillage
[Pak Daily Times] The motley crew of fighters who overthrew the Central African Republic's government in March are raging beyond their leader's control, terrorising civilians and pushing the country toward civil war, analysts say.

The Seleka rebels -- a loose band of veteran

snuffies

who picked up mercenaries, robbers and an assortment of other violent men on the way -- have continued their rampage despite being officially dissolved by the man they installed as president, Michel Djotodia. What started as a movement to oust then-president Francois Bozize has gone off-script, the mostly

Mohammedan

Seleka fighters burning and pillaging villages, the majority Christian population responding with their own militias that have themselves killed innocent

Mohammedan

s in reprisal.

"These

gang

s are taking advantage of the situation to carry out raids and massacres. Villages are being burnt and looted. The residents are either killed or flee to the bush," said Jean-Marie Fardeau, director of Human Rights Watch


... dedicated to bitching about human rights violations around the world...


's French office.



La Belle France

, the Central African Republic's former colonial ruler, said Tuesday it would send about 1,000 soldiers to bolster its current mission of 410 troops and help a struggling African mission to stabilise the country.

La Belle France

has also proposed a United Nations


...an idea whose time has gone...


Security Council resolution authorising international troops to use force to stop ongoing atrocities. The rebels' transformation into common criminals has been increasingly visible in recent weeks in the capital, Bangui.
Posted by: Fred || 11/29/2013 00:00 || Comments || Link || E-Mail|| [6461 views] Top|| File under:
Arabia
Women driver ban guards against evil: Saudi top cleric
[Al Ahram] The grand mufti of Soddy Arabia


...a kingdom taking up the bulk of the Arabian peninsula. Its primary economic activity involves exporting oil and soaking Islamic rubes on the annual hajj pilgrimage. The country supports a large number of princes in whatcha might call princely splendor. When the oil runs out the rest of the world is going to kick sand in the Soddy national face...


said a ban on women driving in the conservative Gulf state protects society from "evil", in remarks published in the press on Thursday.

Sheikh Abdul Aziz bin Abdullah al-Sheikh, in a speech delivered Wednesday in the western city of Medina, said the issue of giving women the right to drive should not be "one of society's major concerns".

The kingdom's most senior

holy man

called for "the matter to be considered from the perspective of protecting society from evil" which, according to him, included letting women drive.

His comments came as activists said they had been assured by Interior Minister Prince Mohammed bin Nayef that authorities were reassessing the controversial Saudi ban on women drivers.

"Rest assured that the issue is being discussed, and expect a good outcome," the minister was quoted as saying on Wednesday by Aziza al-Yusef, who met him along with fellow activist Hala al-Dosari.

The absolute monarchy is the only country in the world where women are barred from driving, a regulation that has drawn condemnation from the international community.

Prince Mohammed stressed that the ban was "a matter to be decided by the legislative authority", Yusef told AFP.

Saudi Arabia has an all-appointed consultative Shura Council, with no elected parliament. The council makes recommendations to the government, but the king remains the absolute

politician

.

"We expect a royal decree that gives us this right," Yusef said.

At least 16 women were stopped by police during a driving protest day last month, and were fined and forced along with their male guardians to promise to obey the kingdom's laws.

In addition to the driving ban, Saudi women are forced to cover themselves from head to toe and need permission from a male guardian to travel, work and marry.

Posted by: Fred || 11/29/2013 00:00 || Comments || Link || E-Mail|| [6457 views] Top|| File under:
Caribbean-Latin America
Hernandez declared winner of disputed Honduras vote
[Pak Daily Times] The ruling conservative party's candidate in Honduras' presidential election has won, the electoral tribunal said, but he stopped short short of making it official.

The leftist rival's camp insisted there was fraud and called street protests.

The apparent winner, Juan Orlando Hernandez, is a law-and-order conservative who has promised a militarized program to improve public safety in the nation with the world's highest murder rate, which is also among the poorest in Latin America.

Gangs run whole neighborhoods, extorting businesses as large as factories and as small as tortilla stands. Drug cartels use Honduras as a transfer point for shipping illegal drugs, especially cocaine, from South America to the United States.

Posted by: Fred || 11/29/2013 00:00 || Comments || Link || E-Mail|| [6463 views] Top|| File under:
China-Japan-Koreas
Japan, South Korea Defy Chinese Air Zone
[An Nahar] Japan and South Korea said Thursday they have defied China's newly-declared air defense zone, showing a united front to Beijing after U.S. B-52 bombers did the same.

Chinese authorities are coming under internal pressure to toughen their response to incursions into the air defense identification zone (ADIZ), which it declared unilaterally last weekend.

It includes disputed islands claimed by China, which knows them as the Diaoyus, but controlled by Japan, which calls them the Senkakus.
Posted by: Fred || 11/29/2013 00:00 || Comments || Link || E-Mail|| [6469 views] Top|| File under:
India-Pakistan
Lt Gen Haroon resigns after being superseded
[Pak Daily Times] The senior-most general of the country, Lt General Haroon Aslam, tendered his resignation Thursday and sent the letter to the Defence Ministry from GHQ. Sources said that Lt General Aslam -- who was the senior-most general officer of the army -- resigned after he was superseded by Gen Raheel Sharif as chief of army staff, and Gen Rashad Mahmood as Chairman Joint Chiefs of Staff Committee.
Posted by: Fred || 11/29/2013 00:00 || Comments || Link || E-Mail|| [6457 views] Top|| File under: Govt of Pakistan
Imran escapes fall from stage
[Pak Daily Times] Pakistan Tehreek-e-Insaf Chairman Imran Khan escaped a fall from a stage during a function on Thursday. According to reports, Khan quickly got off the stage after it started to shake after one of its sides broke. The PTI chief remained safe in the incident.
Posted by: Fred || 11/29/2013 00:00 || Comments || Link || E-Mail|| [6460 views] Top|| File under:
Maoists routed in Nepal election: results
[Pak Daily Times] Nepal's Maoist party, which swept the country's first post-war polls in 2008, was routed in a second election earlier this month and the Nepali Congress is emerging as winner, partial results showed Thursday.

The Maoists, who swapped guns for politics after a 10-year "People's War" against the state, won just 26 seats out of 240 up for grabs in the first round of counting. The Nepali Congress, one of the oldest parties which led pro-democracy protests in the 1950s, won 105 seats while the Unified Marxist-Leninist party secured 91 seats, according to a final first-round toll. Before the vote, many analysts said voters were disillusioned with the Maoists after years of political drift that also saw their former revolutionary leaders develop a taste for luxury once in power. A second round of counting, in which another 335 seats will be decided, also places the Nepali Congress as the largest party, according to an incomplete tally published on Thursday. "It will take a couple more days to calculate the exact seats won by the parties. But Nepali Congress has won the largest," Bir Bahadur Rai, the election commission's

front man

, told AFP. Senior Maoist leaders Pushpa Kamal Dahal, known as Prachanda, and Hisila Yami, wife of former premier Baburam Bhattarai, both finished a distant third in their Kathmandu constituencies.

Reacting to their expected poor showing, the Maoists last week alleged ballot-rigging and threatened to boycott the vote-counting.
Posted by: Fred || 11/29/2013 00:00 || Comments || Link || E-Mail|| [6458 views] Top|| File under: Commies
Science & Technology
BlackBerry Shakeup Continues as COO, CFO Depart
[An Nahar] BlackBerry's interim chief executive has shaken up BlackBerry's management team in a move seen as prelude to him taking the top job himself.

Chief Operating Officer Kristian Tear and Chief Marketing Officer Frank Boulben, both hired by recently ousted CEO Thorsten Heins, will leave the struggling smartphone maker.

And the company said Monday that Brian Bidulka is being replaced by James Yersh as chief financial officer. Yersh previously served as senior vice president and controller.
Continued on Page 49
Posted by: Fred || 11/29/2013 00:00 || Comments || Link || E-Mail|| [6457 views] Top|| File under:
Southeast Asia
Protest-hit Thai PM survives no confidence vote
[Pak Daily Times] Thailand's embattled prime minister easily survived a parliamentary no confidence vote Thursday as opposition protesters kept up their fight to try to topple her government by besieging major ministries.

The demonstrations are the biggest since mass rallies three years ago which descended into the kingdom's worst civil strife in decades with more than 90 people killed and nearly 1,900 wounded.

Lawmakers in the ruling party-dominated lower house rejected the censure motion 297-134, according to speaker Somsak Kiatsuranont.
Posted by: Fred || 11/29/2013 00:00 || Comments || Link || E-Mail|| [6459 views] Top|| File under:
Sri Lanka
Sri Lanka says 'nothing to hide' as counts war dead
[Pak Daily Times] Sri Lanka said it had "nothing to hide" on Thursday as it began compiling a

corpse count

from its war against Tamil separatists, after allegations of mass killings of civilians.

While rights activists expressed scepticism at the project, organisers said it would reveal the true cost of one of Asia's bloodiest conflicts which ended when troops routed the Tamil Tiger rebels in May 2009.

The start of the six-month "census" comes after the dispute over the scale of the killings in the final phases of the conflict dominated a Commonwealth summit hosted by Sri Lanka earlier this month. UN bodies have said as many as 40,000 civilians may have died in the final weeks of combat -- a claim that has been repeatedly rejected by President Mahinda Rajapakse and his mainly ethnic Sinhalese regime. "The government has nothing to hide," PB Abeykoon, the top civil servant in the ministry of public administration, who will supervise the census, told a

presser

Thursday. "A lot of people have come out with various accusations with their own figures. We will come out with the real facts," Abeykoon added.

The president announced the start of the census on his website in a brief statement on Wednesday evening.

The statement said the department of census and statistics would conduct what it called an "island-wide census to assess the loss of human life and damage to property", adding that work would begin on November 28. The six-month census would see some 16,000 officials fan out across the island to conduct the survey in more than 14,000 villages, including in the mainly Tamil north of the island.

Rajapakse has previously insisted no civilians died in the finale to the war and has said there was no need for international

Sherlocks

to conduct their own separate inquiry.

But international pressure has been steadily building and Rajapakse was sorely embarrassed when the leaders of Canada, India and Mauritius all boycotted the Commonwealth meet in protest at Colombo's rights record.



Britannia

's Prime Minister
David Cameron
... has stated that he is certainly a big Thatcher fan, but I don't know whether that makes me a Thatcherite, which means he's not. Since he is not deeply ideological he lacks core principles and is easily led. He has been described as certainly not a Pitt, Elder or Younger, but he does wear a nice suit so maybe he's Beau Brummel ...
did attend but he infuriated Rajapakse by paying an historic visit to the war-torn Jaffna region.

After meeting survivors and relatives who had lost loved ones during the war, Cameron warned he would lead a push for an international probe unless Sri Lanka produces credible results of its own by March.

Asked about the claims of 40,000 civilian deaths, Abeykoon said the census showed the government's determination to seek the truth.

"Why should we go for a census if we have anything to hide? We are trying to get a clear picture for ourselves," he said.
Posted by: Fred || 11/29/2013 00:00 || Comments || Link || E-Mail|| [6461 views] Top|| File under:
Syria-Lebanon-Iran
USGS: Magnitude 5.6 quake strikes Iran's Bushehr region
A magnitude 5.6 earthquake struck about 40 miles (60 km) northeast of Bushehr, where Iran has a nuclear power plant, on Thursday, US Geological Survey data showed. There were no immediate reports of casualties or damage.


Should I've put this in WoT Operations?
Posted by: g(r)omgoru || 11/29/2013 09:05 || Comments || Link || E-Mail|| [6476 views] Top|| File under:
Who's in the News
34
[untagged]
8
Arab Spring
4
Hezbollah
3
Govt of Pakistan
2
TTP
2
Ansar al-Sharia
2
Govt of Iran
2
Jamaat-e-Islami
1
Taliban
1
al-Qaeda in the Levant
1
Govt of Syria
1
al-Qaeda in Africa
1
Islamic State of Iraq
1
al-Nusra
1
Tablighi Jamaat
1
Boko Haram
1
Commies
Bookmark
E-Mail Me
The Classics
The O Club
Rantburg Store
The Bloids
The Never-ending Story
Thugburg
Gulf War I
The Way We Were
Bio
Merry-Go-Blog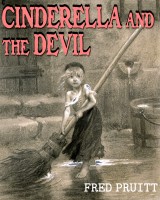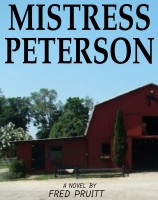 On Sale now!


A multi-volume chronology and reference guide set detailing three years of the Mexican Drug War between 2010 and 2012.

Rantburg.com and borderlandbeat.com correspondent and author Chris Covert presents his first non-fiction work detailing the drug and gang related violence in Mexico.

Chris gives us Mexican press dispatches of drug and gang war violence over three years, presented in a multi volume set intended to chronicle the death, violence and mayhem which has dominated Mexico for six years.
Click here for more information


Meet the Mods
In no particular order...


Steve White
Seafarious
Pappy
lotp
Scooter McGruder
john frum
tu3031
badanov
sherry
ryuge
GolfBravoUSMC
Bright Pebbles
trailing wife
Gloria
Fred
Besoeker
Glenmore
Frank G
3dc
Skidmark
Alaska Paul



Better than the average link...



Rantburg was assembled from recycled algorithms in the United States of America. No trees were destroyed in the production of this weblog. We did hurt some, though. Sorry.
54.80.252.84

Help keep the Burg running! Paypal: