-Lurid Crime Tales-
Holiday violence toll includes boys, 5 and 7: 'It's just senseless'
[reliably Democrat Chicago, aka The Windy City or Mobtown
... home of Al Capone, a succession of Daleys, Barak Obama, and Rahm Emmanuel,...
Tribune] With the long Fourth of July weekend not even half over, the toll from violence in Chicago stood at 8 dead and at least 37

maimed

today, including two little boys, 5 and 7, seriously hurt while at parks with their families.


That does it! Ban gunz in Chicago!


The victims since Wednesday afternoon also include a 14-year-old boy shot on the West Side, a 16-year-old boy

maimed

on the South Side and a cabbie shot in the stomach by a robber on the South Side.

The youngest victim so far is 5-year-old Jaden Donald, who was shot in the abdomen and right leg while with his family at a party in Cooper Park on the Far South Side shortly after midnight.

His mother, Jasmine Donald, stood outside Advocate Christ Medical Center in Oak Lawn this morning in a gown, blood on her dress and shoes. She said she hadn't been at the park long when a young man started shooting.

"Not 15 minutes," she said.

Donald lifted her right hand and held it out, then swept it from left to right as she described how a young man shot into the crowd. "Everybody ran. The kids hit the ground. My son tried to run to me."

She noticed he was bleeding and lifted his shirt and saw a gaping wound.

Jaden underwent surgery but "he's not breathing on his own. A machine is breathing for him," she told

news hound

s outside the hospital about 7:30 a.m. The boy lost three organs, she said.
Posted by: Fred || 07/06/2013 00:00 || Comments || Link || E-Mail|| [6461 views] Top|| File under:
-Signs, Portents, and the Weather-
Adult Breast Feeding Report Incenses China Web Users
[An Nahar] Human breast milk has become a new luxury for China's rich, with some firms offering wet nurse services, a report said, provoking outrage and disgust among web users Thursday.


Ah, decadence!


Xinxinyu, a domestic staff agency in the booming city of Shenzhen, which borders Hong Kong, provided wet nurses for newborns, the sick and other adults who pay high prices for the milk's fine nutrition, the Southern Metropolis Daily said.

"Adult (clients) can drink it directly through breastfeeding, or they can always drink it from a breast pump if they feel embarrassed," the report quoted company owner Lin Jun as saying.

Wet nurses serving adults are paid around 16,000 yuan ($2,600) a month -- more than four times the Chinese average -- and those who were "healthy and good looking" could earn even more, the report said.

Traditional beliefs in some parts of China hold that human breast milk has the best and most easily digestible nutrition for people who are ill.

But the report sparked heated debate in the media and on Chinese social media, with most users condemning the service as unethical.

"This adds to China's problem of treating women as consumer goods and the moral degradation of China's rich," said Cao Baoyin, a writer and regular commentator in various Chinese media, on his blog.
Posted by: Fred || 07/06/2013 00:00 || Comments || Link || E-Mail|| [6480 views] Top|| File under:
H1N1 flu outbreak in Chile kills 11
At least 11 people have been killed in an outbreak of H1N1 flu virus in northern Chile, where the rate of infection is more than six times higher than the rest of the country, authorities said Thursday.

"The average across the country is 24 patients per 100,000 residents, but in Tarapaca, in the past week, the rate was 148 patients per 100,000 residents," Medical Association president Enrique Paris said.

Citing fears of aggravating the outbreak, Paris recommended postponing or cancelling the upcoming Fiesta de la Tirana, a religious celebration planned for July 15-17 where 200,000 people are expected.

Meanwhile, Health Minister Jaime Manalich announced he will travel Friday to the region 1,900 kilometers (1,180 miles) north of Santiago near the border with Bolivia. The minister also said some 115,000 vaccines will be sent to immunize the population, which numbers around 300,000.
Posted by: Steve White || 07/06/2013 00:00 || Comments || Link || E-Mail|| [6459 views] Top|| File under:
WHO calls emergency talks on Mers virus
The World Health Organisation (WHO) announced on Friday it had convened emergency talks on the deadly Mers virus, but said the move did not mean it was hiking its global alert level. WHO health security chief Keiji Fukuda said the meeting on the virus, which is striking hardest in Saudi Arabia, would take place on Tuesday in the form of a telephone conference of officials from affected countries and experts around the world.

"We really want the international community to be in a position to be ready for any possibility," Fukuda told reporters, insisting it was a "proactive move" rather than a sign of rising alarm.

"It means that if in the future we do see some kind of explosion, or some big outbreak, or we think the situation has really changed, we will already have a group of emergency committee experts who are really up to speed, so we don't have to go through a steep learning curve."

The first recorded Mers death was in June 2012 in Saudi Arabia. The number of infections has ticked up steadily, with a flurry this April, May and June taking it to 79.

Forty-three Mers patients have died to date, an extremely high rate of 54 per cent, compared to nine per cent of the 8,273 recorded patients with Sars, which was centred on Asia.

Experts are struggling to understand Mers, which stands for Middle East Respiratory Syndrome coronavirus. Like its cousin Sars (Severe Acute Respiratory Syndrome), it has flu-like symptoms. But it differs in that it causes kidney failure.
Posted by: Steve White || 07/06/2013 00:00 || Comments || Link || E-Mail|| [6464 views] Top|| File under:
This week in Guns: July 6th, 2013


Rantburg's summary for arms and ammunition.

Pistol Ammo

.45 caliber, 230 grain:
Cheapest, 50 rounds: Cheaper Than Dirt: TulAmmo FMJ Steel cased .42 per round
Cheapest Brass cased, 50 rounds: Ammunition to Go, Sellier & Bellot .46 per round

.40 Caliber Smith & Wesson, 180 grain
Cheapest, 50 rounds: Ventura Munitions, Ventura Tactical, .35 per round
Cheapest Bulk, 500 rounds: LAX Ammunition, reloaded, .34 per round

9mm Parabellum, 115 grain
Cheapest, 50 rounds: BangItAmmo.com, Fiocchi, .37 per round
Cheapest Bulk, 500 rounds: LAX Ammunition, reloaded, .30 per round

.357 Magnum, 158 grain
Cheapest, 50 rounds: Widners, Prvi Partizan .48 per round
Cheapest, Bulk 250 rounds: LAX Ammunition, reloaded, .42 per round

Rifle Ammunition

.223 Caliber/5.56mm 55 grain
Cheapest, 20 rounds: Ammunition to Go, Tula FMJ, steel case and core, .45 per round
Cheapest brass case, 100 rounds: Ammunition to Go, DRS, .45 per round
Cheapest Bulk 1000 rounds: Bulk Ammo, Tula, steel case and core, .44 per round

.308 NATO 145 grain
Cheapest, 20 rounds: BangitAmmo, Silver Bear, Steel Case FMJ, .70 per round
Cheapest Brass cased, 20 rounds: Ammunition to Go, Prvi Partizan FMJ, .75 per round
Cheapest Bulk, 1000 rounds: United Nations Ammo, Prvi Partizan FMJ, .80 per round

7.62x39 AK 123 Grain
Cheapest, 20 rounds: Ventura Munitions,Wolf Ammo, steel core and case, .30 per round
Cheapest, Bulk, 1000 rounds: Ventura Munitions, Wolf Ammo, steel core and case, .27 per round
Cheapest, Brass casing: LAX Ammunition, Fiocchi, .56 per round for 1000

.22 LR 40 Grain
Cheapest, 50 rounds: BangitAmmo.com, Eley Sport, .14 per round
Cheapest, Bulk, 1000 rounds: Ammo Supply Warehouse, Amscor Prec., .15 per round

Guns for Private Sale
Rifles
.223/5.56mm (AR Pattern Semiautomatic)
California: Palmetto State Armory 5.56mm: $950
Texas DPMS .223: $650
New York: Palmetto State Armory .223: $1,050
Maryland: Daniel Defense .223: $1,000
Florida: Smith & Wesson: $900

.308 NATO (AR-10 Pattern Semiautomatic)
California: Smith & Wesson: $1,000
Texas: DPMS: $1,000
New York: Smith & Wesson: $1,350
Maryland: Rock River Arms LAR-8: $1,970
Florida: Rock River Arms LAR-8: $1,700

7.62x39mm (AK Pattern Semiautomatic)
California: Saiga Armory: $900
Texas: Century International: $650
New York: Norinco: $775
Maryland: IO Inc: $800
Florida: Century International Arms: $750

7.62x54mm (Dragunov Pattern Semiautomatic)
California: Romak PSL: $1,950
Texas: None
New York: None
Maryland: None
Florida: Romak PSL: $1,200
Posted by: badanov || 07/06/2013 00:00 || Comments || Link || E-Mail|| [6463 views] Top|| File under:
Britain
'Cousin Marriage' Doubles Gene Risk for Babies
[An Nahar] First cousins who marry run twice the risk of having a child with genetic abnormalities, according to the findings of a study in the English city of Bradford, published Friday in The Lancet.

The city, which has a high proportion of South Asian immigrants and their descendants among its population, served as a microcosm for examining the risk of blood relative couplings.

About 37 percent of marriages among people of Pak origin in the study involved first cousins, compared to less than one percent of "British unions", said the researchers.

University of Leeds investigator Eamonn Sheridan led a team that pored over data from the "Born in Bradford" study, which tracks the health of 13,500 babies born at the city's main hospital between 2007 and 2011.

Out of 11,396 babies for whom family details were known, 18 percent were the offspring of first-cousin unions, mainly among people of Pak heritage.

A total of 386 babies -- three percent -- were born with anomalies ranging from problems in the nervous, respiratory and digestive systems, to urinary and genital defects and cleft palates.

This Bradford rate was nearly twice the national average, said the study.

Other factors blamed for genetic flaws, such as alcohol consumption, smoking and social deprivation, can be ruled out, it said.

"Thirty-one percent of all anomalies in children of Pak origin could be attributed to consanguinity" or marriage between first cousins, said the study.
Posted by: Fred || 07/06/2013 00:00 || Comments || Link || E-Mail|| [6526 views] Top|| File under:
Caribbean-Latin America
Bolivia's Leader Threatens to Close U.S. Embassy
[An Nahar] Bolivia's president threatened Thursday to close the U.S. embassy as leftist Latin American leaders joined him in blasting Europe and the United States after his plane was rerouted amid suspicions U.S.

runaway

Edward Snowden was aboard.

President Evo Morales, who has suggested the United States pressured European nations to deny him their airspace, warned he would "study, if necessary, closing the U.S. embassy in Bolivia."

"We don't need a U.S. embassy in Bolivia," he said. "My hand would not shake to close the U.S. embassy. We have dignity,

illusory sovereignty

. Without the United States, we are better politically, democratically."

Posted by: Fred || 07/06/2013 00:00 || Comments || Link || E-Mail|| [6472 views] Top|| File under:
Caucasus/Russia/Central Asia
The Fatal Shame Of Russia
Good article over at www.strategypage.com

Russian prosecutors have finally completed their investigation and prosecution of those responsible for one of the most notorious cases of military corruption in Russian history; the use of obsolete and counterfeit parts in Russian warplanes built by Russian manufacturers.

It all began in 2007 when Algeria told Russia that it was cancelling the recent $1.3 billion purchase of 28 MiG-29 fighters and returning the ones already delivered. Algeria insisted that there were quality issues and that some of the aircraft were assembled from old parts.


When Insh'allah maintenance identifies problems, you've got problems...

Russian aviation officials were alarmed when, upon inspecting 60,000 aircraft parts, they found that nearly a third of them were counterfeits. While most of the substandard fake parts came from neighboring countries, many were made in Russia. China wins first place when it comes to stealing technology and producing counterfeit goods but Russia is solidly in second place, turning out about a third as many counterfeit goods as China.


The Russian's are counterfeiting cheap Russian parts?

Western nations would like to get both Russia and China to crack down on the counterfeiting. That has not been easy. In both countries the counterfeiting is a multi-billion dollar a year industry, run by guys who know how to bribe the right politicians. The counterfeiters have another incentive to keep the prosecutors at bay: counterfeiting kills. Phony medicines and aircraft engine parts have both been linked to deaths in Africa and Asia, where the imitation goods are often sold. If brought to justice, Chinese and Russian counterfeiters would likely be executed.
Posted by: Squinty || 07/06/2013 11:47 || Comments || Link || E-Mail|| [6500 views] Top|| File under:
Economy
Jobs Report - Good News/Bad News
The reaction to Friday's jobs report from the Bureau of Labor Statistics is the latest example of a nation with lowered economic expectations. On its face, the report offered good news. The economy added 195,000 jobs in June and beat the forecasters' estimates. The private sector added 202,000 jobs, while governments -- state, local and federal -- cut back by just 7,000. The government also revised upward the jobs numbers for the two previous months.


Up, down, all around. Who can remember?


But other numbers from Friday tell a less positive story. The unemployment rate held steady at 7.6 percent, because more people were looking for work than in the previous month. And 332,000 people said they were working part-time because of economic conditions, rather than by choice. At the same time, long-term unemployment remains acute. Of the 11.8 million unemployed workers, more than 4.3 million have been out of work for 27 weeks or more.


Why don't we just extend the unemployment benefits again? Gubbamint can cushion the blow!


The reality is that the economy isn't employing nearly as large a share of the potential workforce as it once did. An analysis from the Economic Policy Institute compared the percentage of the working-age population employed today with the levels before the recession. In early 2007, 63.3 percent of working-age Americans had a job. The latest report pegs that percentage at just 58.7 percent.

A somewhat fairer measure of conditions then and now is the ratio for those of prime working age. The percentage of people between the ages of 25 and 54 who were employed in early 2007 was 80 percent. It dropped to 74.8 percent in late 2009. Although it has risen since then, it is still just 75.9 percent.


So those folks are all unemployed/underemployed.


Obama made the election a referendum on middle-class anxiety and asked voters to choose the candidate they trusted more with their futures.


Not that sleazeball Romney!


He has continued to talk about those themes since his reelection, but they have not been his principal focus.


Talking is his principle focus.




Nah. Golf...


What's been missing is a sense that the middle-class agenda remains at the core of his presidency.

Republicans don't offer much, either. Some have talked about the need to develop new policies designed to help struggling middle-class families, but there is neither a consensus nor a sense of urgency inside the party on this front.


It's hard to lead when you don't have control of the government to make your proposals into law.


Instead, most Republicans have taken every opportunity to claim that the Affordable Care Act is the major cause of economic problems and are doing what they can to make its implementation more difficult.


They sense it's popularity, but maybe they should just let it take effect.


Congress shows little ability to deal with multiple issues at the same time. Immigration now dominates the agenda on Capitol Hill, with the focus shifting this week to the House.


What's the media covering again?



For now, Congress has punted on the budget, having allowed sequestration to take effect rather than find a bipartisan solution. Across-the-board cuts continue to squeeze spending, and although it may not be as draconian in its economic impact as some (such as the president) had predicted, the sequester is no substitute for a real budget or an economic policy.

Economic experts said the recovery would take years, and as a result no one expects miracle cures. But when the unemployment rate ticks down ever so slowly and the broader problem of wage stagnation keeps many families on the edge financially, it's surprising that more effort isn't going into an issue that both the public and the politicians still say is the nation's most acute problem.


It doesn't make Champ look good, so it's not news.
Posted by: Bobby || 07/06/2013 13:12 || Comments || Link || E-Mail|| [6489 views] Top|| File under:
The Grand Turk
Femen stages topless protest against Turkey PM
[Al Ahram] A feminist activist from the radical group Femen staged a topless protest at an Istanbul airport Friday to denounce Prime Minister Recep Tayyip Erdogan's religious conservatism.

Wearing only mini-shorts and high heels, she performed her stunt inside Istanbul's Sabiha Gokcen airport, on the Asian side of the bi-continental city. The woman, with the words "Air Dictator" painted in red on her chest, brandished a banner representing a plane ticket that read "Erdogan, from: Istanbul to: Kabul".

Police locked away
Yez got nuttin' on me, coppers! Nuttin'!
her after the brief protest.

Femen said in a statement it "urges the people of Turkey, like Egyptians, to overthrow Erdogan's Islamist regime and force Erdogan to relocate to a country close to him in spirit (such as) Iran, Afghanistan and Pakistain."

The group also urged the "lovely Turkish people" to press on with the unprecedented anti-Erdogan protest movement that developed last month on Istanbul's Taksim square.
Posted by: Fred || 07/06/2013 00:00 || Comments || Link || E-Mail|| [6464 views] Top|| File under:
India-Pakistan
Doctors thrash journalists for exposing their 'negligence'
[Dawn] PESHAWAR, July 5: The doctors at Khyber Teaching Hospital (KTH) here on Friday allegedly thrashed local journalists and locked them in a room for exposing their negligence in treatment of an injured policeman.

The journalists said that they went to the hospital to cover a news story about attack on a police constable. "We saw the injured police constable lying in precarious conditions on a bed unattended as no doctor was providing him medical treatment," they added.

Samin Jan, a

news hound

of a private TV channel, who was among the manhandled mediapersons, told his colleagues that the doctors present at the hospital were negotiating with representatives of pharmaceutical companies.

"The doctors got infuriated when we told them to help the dying policeman. They started beating the mediapersons present on the occasion," he added.

Mr Jan alleged that the

maimed

constable died due to negligence of the doctors.

The local journalists held a demonstration and block roads to protest manhandling of their colleagues by the doctors. They blocked Sher Shah Suri Road outside Beautiful Downtown Peshawar


...capital of Khyber Pakhtunkhwa (formerly known as the North-West Frontier Province), administrative and economic hub for the Federally Administered Tribal Areas of Pakistan. Peshawar is situated near the eastern end of the Khyber Pass, convenient to the Pak-Afghan border. Peshawar has evolved into one of Pakistan's most ethnically and linguistically diverse cities, which means lots of gunfire.


Press Club and University Road in front of KTH for several hours.

The protesting journalists were demanding of the hospital administration and government to release their colleagues, made hostages by the doctors.

According to a

blurb

issued by Peshawar Press Club general secretary Yousaf Ali, the injured police constable died due to negligence of the doctors.

"Some

news hound

s of private television channels were beaten and their cameras were broken for no reason," said the

blurb

.

Talking to Dawn, Mr Ali said that the doctors thrashed the journalists and then locked them in a room for six hours.

The office-bearers of Khyber Union of Journalists and Peshawar Press Club reached the hospital to hold talks with the doctors and release their colleagues, but they were also attacked by medics and other staff of the hospital. Several journalists

were maimed

in the attack.

However,


facts are stubborn; statistics are more pliable...


officials of Town

cop shoppe

didn't register any FIR in that regard till filing of this report.

Meanwhile,


...back at the pond, Gloria slowly backed away from the eight-foot bull frog. If the creature croaked she would surely be deafened...


PPC president Nasir Hussain called an emergency meeting that was attended by office-bearers of the club and senior journalists. The meeting condemned manhandling of journalists by doctors.

The meeting decided that the protest would be continued on daily basis while a sit-in would be staged in front of Chief Minister's House after three days.

Chief Minister Pervez Khattak took notice of the incident and ordered immediate inquiry into the matter.

According to a handout, the chief minister said that an impartial inquiry would be conducted into the matter. "Action will be taken against the wrongdoers in the light of the inquiry," it said.

Meanwhile,


...back at the shouting match, the spittle had reached unprecedented levels...


Provincial Minister for Health Shaukat Yousafzai has constituted a committee of senior doctors to conduct inquiry into the matter and submit report within 48 hours.

Dr Ataur Rehman is head of the committee while deputy medical superintendent of KTH Shahid Afridi and RMO Dr Saeed Mujtaba are its members.

However,


women are made to be loved, not understood...


no journalist has been included in the inquiry committee.
Posted by: Fred || 07/06/2013 00:00 || Comments || Link || E-Mail|| [6462 views] Top|| File under:
Rapes cases: Bill calls for making DNA tests mandatory
A good idea. Have they the qualified scientists to do the work?

[Dawn] The provincial assembly of Sindh is expected to take up a bill in its next session seeking DNA tests of the accused as well as victims in rape cases.

If taken, the landmark step would revamp the process of investigation of rape cases and offer great solace to the victims seeking justice against the brutal crime.

"The DNA testing (is) mandatory in Rape cases, in order to infuse certainty in the pursuit of justice by identifying the guilty and exonerating the innocent, and for matters connected therewith, or incidental thereto," the bill moved by MPA Sharmila Faruqui reads.

The bill, a copy of which is available with Dawn.com, was submitted in the Sindh Secretariat on Friday and says that it is expedient and necessary to make DNA Testing mandatory for rape victims, as primary evidence, for effective dispensation of justice.

The bill seems to be a rejoinder to a recent argument by

holy man

s-dominated Council of Islamic Ideology (CII) that DNA tests in rape cases were not in line with Islamic injunctions.

In its last month meeting the CII deliberated whether the DNA tests should be considered as admissible evidence in rape crimes. Though the CII did not make any decision, but some of the arguments of its members were disturbing.

Alama Tahir Ashrafi, a CII member, explained the council never made a formal decision against the DNA tests. He said the council would meet after Eid to take up the matter.
Posted by: Fred || 07/06/2013 00:00 || Comments || Link || E-Mail|| [6457 views] Top|| File under: Govt of Pakistan
Home Front: Culture Wars
Video shows men attacking religious protesters at Pridefest
[KOMONEWS] SEATTLE -- A protester holding a sign reading "Repent or Else" was attacked by a group of people following a loud argument during Pridefest Sunday, according to the Seattle Police Department.

Bicycle officers heard a loud debate between two groups of people near Fourth Avenue North and Broad Street but continued on their way.


Must have been the magnetic pull of a donut shop...

According to video shot by a witness, after officers leave the crowd continues to yell at and shove two religious protesters, one of whom is holding a sign that reads "Repent or Else" and "Jesus Saves from Sin."

At one point, the video shows a 36-year-old Marysville man taking off his shirt and threatening the sign-holding protester. The man eventually starts leaving, saying, "Cops are coming; let's roll."

After a group of women try unsuccessfully to steal the protester's sign, a group of men grab onto it and pull him to the ground while the crowd applauds. That's when the video shows the 36-year-old run back toward the fight and punch the sign-holder in the back of the head multiple times.

Officers returned to the scene after the fight was broken up and placed in durance vile
Drop the rosco, Muggsy, or you're one with the ages!
the 36-year-old, who was booked into King County Jail. A 22-year-old, also from Marysville, who the video shows grabbing the protester's sign and kicking him while on the ground was arrested and later released. Both men are facing possible misdemeanor assault charges.


Kicking someone is a 'misdemeanor'? And you let him go?

UPDATE: Jason Queree, the man suspected of punching the protester multiple times, has been arrested 29 times since 1995. He has been convicted or otherwise found against for nine felonies, including forgery, stolen property, unlawful firearm possession and theft, and 12 misdemeanors, including driving with a suspended license, vehicle prowl, domestic violence, assault, DUI and criminal trespass.
Posted by: Fred || 07/06/2013 00:00 || Comments || Link || E-Mail|| [6465 views] Top|| File under:
Who's in the News
35
[untagged]
6
Arab Spring
5
Boko Haram
3
TTP
3
Salafists
2
al-Qaeda in Pakistan
1
Govt of Pakistan
1
Hamas
1
Hezbollah
1
Commies
1
al-Qaeda in Iraq
1
Taliban
1
Thai Insurgency
1
Muslim Brotherhood
Bookmark
E-Mail Me
The Classics
The O Club
Rantburg Store
The Bloids
The Never-ending Story
Thugburg
Gulf War I
The Way We Were
Bio
Merry-Go-Blog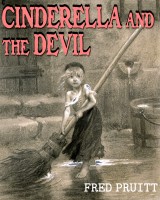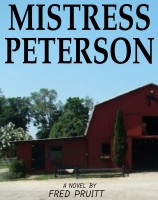 On Sale now!


A multi-volume chronology and reference guide set detailing three years of the Mexican Drug War between 2010 and 2012.

Rantburg.com and borderlandbeat.com correspondent and author Chris Covert presents his first non-fiction work detailing the drug and gang related violence in Mexico.

Chris gives us Mexican press dispatches of drug and gang war violence over three years, presented in a multi volume set intended to chronicle the death, violence and mayhem which has dominated Mexico for six years.
Click here for more information


Meet the Mods
In no particular order...


Steve White
Seafarious
Pappy
lotp
Scooter McGruder
john frum
tu3031
badanov
sherry
ryuge
GolfBravoUSMC
Bright Pebbles
trailing wife
Gloria
Fred
Besoeker
Glenmore
Frank G
3dc
Skidmark
Alaska Paul



Better than the average link...



Rantburg was assembled from recycled algorithms in the United States of America. No trees were destroyed in the production of this weblog. We did hurt some, though. Sorry.
44.200.175.255

Help keep the Burg running! Paypal: