-Lurid Crime Tales-
Possum or not, the show must go on in Brasstown, N.C.
In November, Raleigh, N.C.-based Judge Fred Morrison sided with PETA, ruling that the North Carolina Wildlife Resources Commission did not have legal grounds to issue special permits for Logan to capture and display the opossums.

"Citizens are prohibited from capturing and using wild animals for pets or amusement," Morrison wrote in his opinion. "Hunters must afford wild animals the same right Patrick Henry yearned for: 'Give me liberty, or give me death!"

While Logan said the event will go on, he was evasive about what exactly will happen at Clay's Corner tonight at midnight. Will there be a show of defiance with a live opossum? Will it be replaced with a stuffed opossum, or Repurposed roadkill?

The event featured roadkill opossum about 10 years ago, when PETA first came after Logan.

"We cleaned him off, propped him up pretty and froze him in the freezer," said Logan.
Morrison: You can't lower the possum!
O'Possum: You can't lower the deficit!
Posted by: KBK || 12/31/2012 15:30 || Comments || Link || [336111 views] Top|| File under:
-Short Attention Span Theater-
Los Angeles warns against gun sex
[UPI] Los Angeles officials have warned people against firing guns into the air when celebrating the New Year -- anyone caught doing so could face a $10,000 fine.

Los Angeles Mayor Antonio Villaraigosa said firearm misuse is on everyone's minds going into the holiday, the Los Angeles Times reported Saturday.

"Firing into the air weapons in celebration puts innocent lives at risk," Villaraigosa said last week. "Nothing ruins the holiday season like an errant bullet coming down and killing an innocent."

Villaraigosa said authorities will pursue criminal charges for anyone caught in possession of a weapon in public. Anyone found guilty faces a fine of up to $10,000 and a possible three-year jail sentence.
Posted by: Fred || 12/31/2012 00:00 || Comments || Link || [336070 views] Top|| File under:
Africa North
Moroccan police arrest 30 protestors
[Magharebia] Demonstrators protesting against rising prices of water and electricity clashed with police in Marrakech, AFP reported the interior ministry as saying on Saturday (December 29).

"Thirty people were tossed in the clink
Maw! They're comin' to get me, Maw!
Friday in Marrakech for organising an unauthorised demonstration," the ministry statement said, adding that these people committed "acts of violence and vandalism" and threw stones at law enforcement officers and citizens.

Witnesses told AFP that roughly 60 people

were maimed

when

coppers

used tear gas and water cannons to disperse the protestors. One witness claimed four of them were in a serious condition.

Posted by: Fred || 12/31/2012 00:00 || Comments || Link || [336066 views] Top|| File under: Arab Spring
Africa Subsaharan
US sends forces to Chad amid crisis in Central African Republic
[Iran Press TV] The United States has sent its military forces to Chad under the pretext of protecting the lives of American citizens in the neighboring Central African Republic (CAR).

In a Saturday letter to House Speaker John It is not pronounced 'Boner!' Boehner
... the occasionally weepy leader of House Republicans...
and Senator Patrick Leahy


...Democrat Senator-for-Life from Vermont, chairman of the Senate Judiciary Committee, source of more leaks than a plumber could keep up with...


, US President Barack Obama
B.O....
informed Congress that several private US citizens and embassy personnel were evacuated from CAR's capital city, Bangui, on December 27 and that 50 US troops were sent to Chad.

"Although equipped for combat, this stand-by security force was deployed solely for the purpose of protecting US citizens and property, if necessary, until the US embassy personnel and private US citizens have been safely evacuated from the Central African Republic," Obama said.

"This action has been directed consistent with my responsibility to protect US citizens both at home and abroad, and in furtherance of US national security and foreign policy interests, pursuant to my constitutional authority to conduct US foreign relations and as commander in chief and chief executive."

Washington suspended the activities of the US embassy in Bangui on December 27.

Posted by: Fred || 12/31/2012 00:00 || Comments || Link || [336072 views] Top|| File under:
Central African Republic crisis: Bozize promises coalition
[BBC.CO.UK] Central African Republic


Formely the Central African Empire, though everybody tries not to mention Emperor Freddy lately.


leader Francois Bozize has said he is ready to form a national unity government with rebels, as they continue their advance towards the capital Bangui.

Mr Bozize's remarks came after a meeting with African Union


...a union consisting of 53 African states, most run by dictators of one flavor or another. The only all-African state not in the AU is Morocco. Established in 2002, the AU is the successor to the Organisation of African Unity (OAU), which was even less successful...


chairman Thomas Boni Yayi.

He said he would hold peace talks with rebels in Gabon, and would step down when his term ended in 2016.

The rebels told the BBC they would consider the president's offer.

They had pledged to depose Mr Bozize unless he negotiated with them, but have also said that it is not their aim to enter government themselves.


This article starring:
Francois Bozize
Posted by: Fred || 12/31/2012 00:00 || Comments || Link || [336069 views] Top|| File under:
Zimbabwe human rights chief quits in protest
[Al Ahram] The chairman of Zim-bob-we's human rights
...not to be confused with individual rights, mind you...
commission, appointed to help curb rights violations, has resigned citing inhibiting laws and lack of resources, a state daily reported Saturday.

"The critical reason for my resignation is the legal framework... within which the Zim-bob-we Human Rights Commission is expected now and in the future, to carry out its mandate," The Herald newspaper quoted Professor Reg Austin as saying in a statement.

"As a national human rights institution the commission must be independent and properly capacitated."

Austin cited sections of the Zim-bob-we Human Rights Commission Act and electoral laws that he said impinged on the commission's work.

The commission was appointed in 2009 as part of a raft of reforms agreed on by parties in the country's power-sharing government to guarantee fair and peaceful elections.

Austin once complained about the absence of a proper office for the commission and lack of equipment that rendered the commission ineffectual.

The rights group Zim-bob-we Lawyers for Human Rights (ZLHR) said Austin's resignation indicated a serious threat to the protection of human rights.

"This resignation is an unequivocal statement of the condemnation of the current operating framework particularly the excessive powers of the executive," it said. "Lack of effective powers and independence of the commission to investigate and take strong action where human rights violations have been brought to its attention and its inability to independently investigate and take strong action in relation to electoral-related violations."

Zim-bob-we is soon expected to hold elections to choose a successor to the power-sharing government formed by veteran President Bob Muggsy Mugabe


Octogenarian President-for-Life of Zim-bob-we who turned the former Breadbasket of Africa into the African Basket Case...


and long-time rival Prime Minister Morgan Tsvangirai.

Previous elections in Zim-bob-we have been marred by violence and intimidation.


Unbelievable as it may seem...
Posted by: Fred || 12/31/2012 00:00 || Comments || Link || [336065 views] Top|| File under:
Britain
Hedge funds reap record profits from bets on QE
Funny how it works that way .....

Super-rich hedge fund financiers emerged as the big winners from the Bank of England's money printing programme in 2012, as pensioners and savers were made to struggle with shrunken incomes.

The Bank of England has pumped £375bn of money into the economy since the start of its QE programme in 2009. Much of the high-rolling industry bet that quantitative easing (QE) would boost global markets and those that stuck to the strategy made record profits.

Hedge fund expert Philippe Bonnefoy said: "The masters of equity and credit trading strategies have done their homework in 2012 and reaped benefits turbocharged by an ocean of government-sponsored liquidity."

The industry's success will sit uneasily with savers and pensioners who have been condemned to rock bottom interest rates and reduced annuity payments caused by QE-induced low gilt yields.

Saga, the pensioner lobby group, has claimed that QE has contributed to a 9% drop in real incomes among the over-50s since early 2008. And the Bank has conceded that the beneficiaries of QE have been the investor classes while those relying on income have suffered.

Last year saw a resurgence of some of the biggest and best-known hedge funds in the world, according to the latest figures collected by HSBC.


Posted by: lotp || 12/31/2012 00:00 || Comments || Link || [336066 views] Top|| File under:
Caribbean-Latin America
Death toll of 18,960 in Venezuela so far this year
[El Universal] Killings skyrocketed, even though no statistical cut-off has been made yet. Based on the numbers managed at the Scientific, Criminal and Forensic Investigation Agency (Cicpc), through Monday, December 17, murders nationwide totaled 18,960. This means that every two hours five Venezuelans were slain, that is, 66 in every 100,000 inhabitants.

Last year ended at 18,850 murders. Therefore, while this year has not ended yet, it overtakes the number of 2011, at least by 110. This is true, regardless of the 21st security plan implemented by the Venezuelan government. "All Life in Venezuela" Mission entered into force last June as an umbrella plan to finish insecurity off.

Based on the breakdown made by the officers, firearms were used in 80% of recorded cases. In the remaining 20%, sharp edged weapons and others were used. Disclosed numbers do not include the cases of "inquest into cause of death."

Nevertheless, people who died for resisting arrest are indeed included in the statistics produced by the sources.

In 2009, according to Cicpc, 16,094 people were killed. In 2010, former Minister of the Interior and Justice Tareck El Aissami noted, there were 14,500 killings. The available numbers this year were provided by the senior officer in his annual report. This meant a 10% decline compared with 2009. Anyhow, in 2011, a 30% rebound was recorded.

If all that was not enough, NGO Observatorio Venezolano de la Violencia (Venezuelan Violence Watch, OVV) reckons that 2012 will end at 21,692 people dead as a result of crime, for a nationwide rate of 73 deaths in every 100, inhabitants.


I think they meant per 100,000, rather than three quarters of the population being bumped off. The U.S. rate for 2011, according to the FBI Uniform Crime Report, was 4.7 per 100,000. Pakistain's (official) murder rate is 7.8 per 100,000. Honduras is the murder capital of the world, at 91.6 per, at least according to Wikipedia.
Posted by: Fred || 12/31/2012 00:00 || Comments || Link || [336070 views] Top|| File under: Commies
China-Japan-Koreas
China buys Tu-22 production line from Russia
For the third time in 7 years (first one being in 2005, second earlier in 2012) several websites in China are reporting that China and Russia have agreed for Beijing to buy the production line for the Tupolev Tu-22M3 bomber at a cost of 1.5 billion USD.

Once in service with the Chinese Naval Air Forces the Tu-22M3 will be known as the "H-10″.

The deal struck with Russia comes with 36 aircraft (and engines): an initial batch of 12 followed by a second batch of 24 aircraft are thought to be on order. The Tu-22 will be employed in the maritime attack role and will be used to attack targets from low level (to avoid radar detection).

The Tu-22 is a Soviet supersonic, swing-wing, long-range strategic and maritime strike bomber. It was developed during the Cold War and it is among the farthest things to a modern stealth bomber. However, it was upgraded, it will get updated with (indigenous?) systems and, with a range of about 6,800 kilometers and a payload of 24,000 kg, it is still considered a significant threat to many latest generations weapon systems.


Similar idea in terms of a strategic strike aircraft to the B-1B, though not as good a platform. Give it modern avionics and anti-ship missiles and it could be a pretty decent ocean denial platform, particularly against Korea, Vietnam or Taiwan.

Especially if the deal with Russia includes the Raduga Kh-22 (AS-4 'Kitchen') long-range anti-ship missile.

The deal could represent a significant change in the strategic balance in the region.

The Tu-22 bombers will give China another tool to pursue the area denial strategy in the South China Sea and the Pacific theatre; a fast platform to launch cruise missiles, conventional or nuclear weapons in various regional war scenarios. In other words, a brand new threat to the U.S. Navy in the region.


It would be a threat but one our Navy could (should) handle. But the Koreans, Vietnamese and Taiwanese would be hard pressed to counter, and even the Japanese Navy could have issues.
Posted by: Steve White || 12/31/2012 00:00 || Comments || Link || [336095 views] Top|| File under:
Europe
French magazine to commit more blasphemy
[Iran Press TV] French weekly Charlie Hebdo, known for its publishing of cartoons insulting Islam's most revered figure, Prophet Muhammad (

PTUI!

), says it is planning to publish more blasphemous cartoons.


Y'know, I've been liking La Belle France more and more every day...


The magazine made the announcement on Sunday, saying that a special edition with cartoons on the life of Prophet Muhammad (

PTUI!

) will be published on Wednesday.

"If people want to be shocked, they will be shocked," said Charlie Hebdo editor, Stephane Charbonnier.

In September, the same magazine published cartoons blasphemous against the Islamic sanctities, provoking widespread outrage worldwide.

The publication led to the temporary closure of several French institutes and cultural centers in some

Mohammedan

countries.

The September 19 sacrilegious caricatures appeared in the periodical after the emergence of a US-made film that insulted Islam's holiest figure.

Posted by: Fred || 12/31/2012 00:00 || Comments || Link || [336063 views] Top|| File under: Global Jihad
India-Pakistan
India gang-rape victim cremated as UN chief calls for action to protect women
[Guardian.CO.UK] The United Nations


...what started out as a a diplomatic initiative, now trying to edge its way into legislative, judicial, and executive areas...


secretary general,
the ephemeral Ban Ki-moon,


... of whom it can be said to his credit that he is not Kofi Annan...


has called on the Indian government to take urgent action to protect women following the death this weekend of a 23-year-old student of injuries sustained during a brutal gang rape in Delhi.

"Every girl and woman has the right to be respected, valued and protected," Ban said in a statement in which he welcomed current efforts by the government but called for "further steps and reforms to deter such crimes and bring perpetrators to justice".

The intervention of the UN takes the fall-out from the incident two weeks ago to a new level and underlines the damage it has done to India's international image, already battered by repeated corruption scandals, a huge power failure earlier this year and slowing economic growth.
Posted by: Fred || 12/31/2012 00:00 || Comments || Link || [336066 views] Top|| File under:
Cough syrup toll rises to 33
[Dawn] Pak authorities are investigating allegations that cough syrup has killed 33 people over the past three days, a government official said Saturday, the second time in recent months medicine is suspected of causing multiple deaths.

The deaths occurred in the eastern city of Gujranwala and nearby villages, said local official Abdul Jabbar Shaheen. Another 54 people thought to have consumed the syrup are also being treated at city hospitals. Officials believe the victims drank the syrup to get high, he added.

Tests show the victims' stomachs contained dextromethorphan, a synthetic morphine derivative used in cough syrup that can have mind-altering effects if consumed in large quantities, said Shaheen. Investigators are trying to determine if the victims drank too much syrup, or whether there was a problem with the medicine itself, he said.
Continued on Page 49
Posted by: Fred || 12/31/2012 00:00 || Comments || Link || [336068 views] Top|| File under:
Iraq
Two Iraqi protesters wounded by gunfire
BAGHDAD - Bodyguards for a senior Iraqi politician opened fire to disperse angry anti-government demonstrators and two people were wounded in the country's west, an official said.

The shooting happened near the city of Ramadi during a visit by Iraq's Deputy Prime Minister Saleh Al Mutlaq, according to Anbar provincial council member Talib Hamadi Al Dulaimi. It was unclear if the gunshot wounds were caused by intentional fire or happened accidentally. It is often difficult to assign blame for gunfire injuries in Iraq, where weapons ownership is common.

Al Mutlaq is one of the government's most senior politicians, and despite his post he has been a frequent critic of the Prime Minister Nouri Al Maliki. Although his visit was not announced in advance, he likely would have expected to find a sympathetic crowd in Anbar.

At one point during his visit, a dispute broke out and shots were fired after demonstrators insisted the official show support for their protest by submitting his resignation from the government.
Posted by: Steve White || 12/31/2012 00:00 || Comments || Link || [336067 views] Top|| File under:
Who's in the News
34
[untagged]
5
Govt of Syria
4
Arab Spring
3
Govt of Iran
2
TTP
2
al-Qaeda in North Africa
1
Global Jihad
1
Commies
1
Govt of Pakistan
1
al-Qaeda in Arabia
1
Hezbollah
1
Salafists
1
Abu Sayyaf
Bookmark
E-Mail Me
The Classics
The O Club
Rantburg Store
The Bloids
The Never-ending Story
Thugburg
Gulf War I
The Way We Were
Bio
Merry-Go-Blog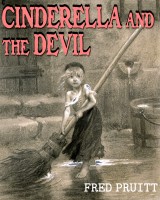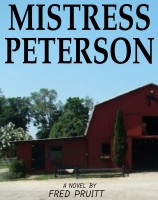 On Sale now!


A multi-volume chronology and reference guide set detailing three years of the Mexican Drug War between 2010 and 2012.

Rantburg.com and borderlandbeat.com correspondent and author Chris Covert presents his first non-fiction work detailing the drug and gang related violence in Mexico.

Chris gives us Mexican press dispatches of drug and gang war violence over three years, presented in a multi volume set intended to chronicle the death, violence and mayhem which has dominated Mexico for six years.
Click here for more information


Meet the Mods
In no particular order...


Steve White
Seafarious
tu3031
badanov
sherry
ryuge
GolfBravoUSMC
Bright Pebbles
trailing wife
Gloria
Fred
Besoeker
Glenmore
Frank G
3dc
Skidmark



Better than the average link...



Rantburg was assembled from recycled algorithms in the United States of America. No trees were destroyed in the production of this weblog. We did hurt some, though. Sorry.
44.212.96.86

Help keep the Burg running! Paypal: