-Obits-
Ravi Shankar passes away
[Bangla Daily Star] Indian iconic sitar maestro Pandit Ravi Shankar, who led worldwide spread of Indian music, died early yesterday in San Diego of United States.

He was 92.

Shankar, who was unwell for the last several years, underwent a surgery on December 7 at the Scripps Memorial Hospital in La Jolla, California where he breathed his last.

The composer was admitted to the hospital last week following complaints of breathlessness.

"It is with heavy hearts we write to inform you that Pandit Ravi Shankar, husband, father, and musical soul, passed away today," the sitar maestro's wife and daughter, Sukanya and Anoushka Shankar Wright, said in a joint statement yesterday.

Indian Prime Minister Manmohan Singh paid rich tributes to Shankar, saying the "unsurpassable genius" was the country's one of the "most effective cultural ambassadors across the world".

"An era has passed away with Pandit Ravi Shankar. The nation joins me to pay tributes to his unsurpassable genius, his art and his humility," Manmohan said.
Posted by: Fred || 12/13/2012 00:00 || Comments || Link || E-Mail|| [336063 views] Top|| File under:
-Short Attention Span Theater-
Lindsay Lohan Probation Revoked!
[TMZ] Lindsay Lohan's probation was revoked this morning in court ... just like we told you it would be ... and the judge has now set a hearing to decide whether to lock Lindsay up for the better part of a year.

Lindsay -- who wasn't present -- was arraigned this AM on charges that she lied to cops and drove recklessly when she crashed her Porsche on Pacific Coast Highway last June.
Posted by: Fred || 12/13/2012 00:00 || Comments || Link || E-Mail|| [336068 views] Top|| File under:
-Signs, Portents, and the Weather-
East Asia Students Tops in Math, Science, Reading
[An Nahar] Pupils in smaller, prosperous nations and territories in East Asia lead the world in math, science and literacy, according to a set of global studies released Tuesday in the United States.

Singapore, South Korea, Hong Kong, Taiwan and Japan were the top performers in both fourth- and eighth-grade mathematics in the Trends in International Mathematics and Science Study (TIMSS).

"At the eighth grade, clearly the East Asian countries ... are pulling away from the rest of the world by a considerable margin," the report said in its executive summary.

In science, Singapore and South Korea held the top two tiers at both grades, indicated the studies, which are conducted every four years since 1995 by the International Association for the Evaluation of Education Achievement (IEA).

The parallel Progress in International Reading Literacy Study (PIRLS) named Hong Kong and Singapore among the top performing countries in fourth-grade reading comprehension.

Worldwide, out of 45 participating countries, only 12 nations had average achievement below the PIRLS centerpoint of 500, the study observed, and in nearly all countries girls scored better at reading than boys.

Students in the United States surpassed the international average, but lagged behind their East Asian and, in some cases, European counterparts.

The IEA, which conducts its research out of Boston University, posted the studies on its website: timssandpirls.bc.edu.

Posted by: Fred || 12/13/2012 00:00 || Comments || Link || E-Mail|| [336062 views] Top|| File under:
Asteroid passes inside moon's orbit, buzzes Earth
[CBS News] A newfound asteroid gave Earth a close shave early today, zipping between our planet and the moon just two days after astronomers first spotted it.

The near-Earth asteroid 2012 XE54, which was discovered Sunday (Dec. 9), came within 140,000 miles of our planet at about 5 a.m. EST Tuesday (Dec. 11), researchers said. For comparison, the moon orbits Earth at an average distance of 240,000 miles or so.

Astronomers estimate that 2012 XE54 is about 120 feet wide -- big enough to cause substantial damage if it slams into Earth someday. An object of similar size flattened 800 square miles of forest when it went kaboom! above Siberia's Podkamennaya Tunguska River in 1908.

Asteroid 2012 XE54 also passed through Earth's shadow a few hours before its closest approach, generating an eclipse on the space rock's surface, researchers said.
Posted by: Fred || 12/13/2012 00:00 || Comments || Link || E-Mail|| [336066 views] Top|| File under:
Bangladesh
Hartal from 6am to 2pm today
[Bangla Daily Star] The BNP-led 18-party opposition alliance is enforcing an eight-hour countrywide hartal


... a peculiarly Bangla combination of a general strike and a riot, used by both major political groups in lieu of actual governance ...


from 6:00am today protesting against the arrest of BNP acting secretary general Mirza Fakhrul Islam Alamgir and demanding restoration of the caretaker government system.

The BNP and its allies yesterday staged demonstrations in all municipalities, upazilas, and districts across the country and urged people to make today's hartal a success.

The main opposition also warned the ruling party leaders of "public curfew", and said it should not be long when the ministers would not be able to go outside their homes.

"People will siege the houses of ministers and ruling party leaders," said Tariqul Islam, coordinator of the opposition's agitation programmes, at a press briefing in BNP central office in the capital's Nayapaltan area.

He also claimed that the government had filed the case against Fakhrul using fake signature of a city corporation driver, who was on leave during Tuesday's hartal.

At least eight vehicles were set ablaze in the capital last night ahead of today's hartal. One of the vehicles was a bus that used to ferry

coppers

. It was torched at Bangla Motor intersection. Several homemade bombs also went off in Dhaka last night.

Home Minister Mohiuddin Khan Alamgir has meanwhile vowed to resist the shutdown.

"Those who are enforcing hartal and blockade are the nation's enemy.
Khaleda Zia
Three-term PM of Bangla, widow of deceased dictator Ziaur Rahman, head of the Bangla Nationalist Party, an apparent magnet for corruption ...
and her allies are doing these only to protect the war criminals," said the home minister while addressing a programme on Bangabandhu Avenue yesterday.

Meanwhile,


...back at the alley, Slats went for his rosco...


the Thakurgaon district BNP yesterday enforced a six-hour hartal demanding release of Mirza Fakhrul, who was tossed in the calaboose
Drop the rosco, Muggsy, or you're one with the ages!
on Monday and sent to Kashimpur jail yesterday. Local units of the party also brought out processions in many districts protesting the arrest.

In Barisal, at least 30 people including an assistant police commissioner and five cops

were maimed

in a clash between police and pro-hartal activists yesterday around 4:30pm, reports our correspondent.

Posted by: Fred || 12/13/2012 00:00 || Comments || Link || E-Mail|| [336062 views] Top|| File under:
Caribbean-Latin America
Venezuelan government says Hugo Chavez suffered complications from surgery, recovering
Venezuela's government says President Hugo Chavez suffered complications during his cancer surgery in Cuba but is recovering.

Information Minister Ernesto Villegas says Chavez suffered "bleeding" that required, as he put it, "corrective measures."

He said on Thursday that Chavez was recovering favorably two days after the operation.
Posted by: tipper || 12/13/2012 13:26 || Comments || Link || E-Mail|| [336062 views] Top|| File under:
US net imports of Venezuelan oil hit 30-year low
Not so long ago, Hugo Chávez, the leftist Venezuelan leader, almost every month would threaten the US that he would shut down his country's oil exports. Each time, Washington took the threats seriously because of the importance of Caracas for US energy supplies.

Not any longer. The US dependence of Venezuelan net crude and oil products exports (including the US Virgin Islands, which largely refined Venezuelan crude to export into the US) has dropped to levels last seen nearly 30 years ago.

The sharp drop is due to three factors. Overall US oil imports are down on the back of the shale boom. In addition, the closure of a large refinery in the US Virgin Islands co-owned by Petróleos de Venezuela (Pdvsa) has further reduced imports of Venezuelan-origin oil products. And more recently, Venezuela has started to import large amounts of US-made gasoline to offset a local shortage.

The reduction in US imports of Venezuelan-origin crude and oil products has been going on for the last five years. The new factor is the surge in US exports of oil products into Venezuela. In September, US refiners shipped a record of 196,000 b/d of gasoline and other oil products to Caracas.

The International Energy Agency, the western countries' oil watchdog, associates the surge in US exports to outages in Amuay and El Palito refineries in Venezuela.

The Amuay plant, part of the 955,000 b/d giant Paraguana Refining Center – the world's second largest after the Jamnagar refinery in India – suffered an explosion and fire in August that killed nearly 50 people and injured more than 150. Although Caracas has said several times the refinery is returning to full production, the surge in oil products from the US suggests the contrary.
Posted by: tipper || 12/13/2012 13:09 || Comments || Link || E-Mail|| [336065 views] Top|| File under:
Chavez Recovering after Cancer Surgery in Cuba
[An Nahar] Venezuelan

His Excellency President-for-Life, Caudillo of the Bolivarians Hugo Chavez

was recovering in a Cuban hospital Wednesday following six hours of surgery to treat a cancerous lesion in an operation his vice president said ended "successfully."

Chavez would soon begin a "post-operative phase" that would last several days, Vice President Nicolas Maduro, who has promised regular updates, said in a late Tuesday address to the nation in Caracas.

Chavez, 58, flew to Havana for surgery on Monday after revealing that his cancer had returned just two months after his triumphant re-election to a new six-year term that begins on January 10.

The president was first diagnosed with the disease in June 2011. After three rounds of surgery, in addition to chemotherapy and radiation, Chavez had assured Venezuelans earlier this year that he was cancer-free.

Tuesday's operation "ended correctly and successfully," Maduro, to whom Chavez delegated power before flying to Havana, told Venezuelans. "In these coming hours, we will be very attentive."

The vice president described the procedure as a "corrective surgery of a lesion" that occurred in the pelvic region, but did not elaborate.

Posted by: Fred || 12/13/2012 00:00 || Comments || Link || E-Mail|| [336062 views] Top|| File under: Commies
Caucasus/Russia/Central Asia
Putin: Russian Families Should Have Three Children
[An Nahar] President Vladimir Putin

...Second President of the Russian Federation and the first to remain sober. Because of constitutionally mandated term limits he is the current Prime Minister of Russia. His sock puppet, Dmitry Medvedev, was installed in the 2008 presidential elections. Putin is credited with bringing political stability and re-establishing something like the rule of law. During his eight years in office Russia's economy bounced back from crisis, seeing GDP increase, poverty decrease and average monthly salaries increase. During his presidency Putin passed into law a series of fundamental reforms, including a flat income tax of 13%, a reduced profits tax, and new land and legal codes. Under Putin, a new group of business magnates controlling significant swathes of Russia's economy has emerged, all of whom have close personal ties to Putin. The old bunch, without close personal ties to Putin, are in jail or in exile...
on Wednesday encouraged Russians to have more children, saying three per family should be the average, as he seeks to battle an acute demographic crisis upon returning for a third Kremlin term.

"For Russia to be sovereign and strong, there should be more of us," Putin said in his annual speech to the Federal Assembly of both houses of parliament.

"I am sure that a family with three children should be the norm for Russia. But much needs to be done to make this happen."

During his presidential campaign earlier this year, Putin vowed to reverse the shrinking of Russia's population, a demographic crisis exacerbated by unhealthy lifestyles and blatant disregard for safety protocols.

Russia's falling population in the 1990s seemed like "the final verdict on the country", Putin said. But "we were able to break this destructive trend. This is our key achievement."

Posted by: Fred || 12/13/2012 00:00 || Comments || Link || E-Mail|| [336062 views] Top|| File under:
Xi Travels to China's Guangdong Echoing Deng Visit in 1992
[Bloomberg] Xi Jinping visited Guangdong province in his first trip since taking over as head of China's Communist Party, drawing parallels to a 1992 tour by paramount leader Deng Xiaoping that spurred economic opening.

The visit included stopping Dec. 8 at a statue of Deng built in the city of Shenzhen to commemorate the late leader's visit two decades earlier, according to footage broadcast by Phoenix Television. Xi was shown telling members of his entourage, which Phoenix said included retired officials who had accompanied Deng on his trip, that China's reforms were correct and must continue.

Xi, 59, who succeeded Hu Jintao as the Communist Party's general secretary last month, confronts economic growth this year forecast to be the lowest since 1999. The trip may signal that his tenure will follow that of Deng, whose 1992 visit to Guangdong was credited with helping rekindle China's push to overhaul its economy after growth plummeted following the 1989 Tiananmen Square crackdown.
Posted by: Fred || 12/13/2012 00:00 || Comments || Link || E-Mail|| [336062 views] Top|| File under: Commies
Europe
Scuffles and Bare Boobies as Ukraine Parliament Opens
Oh goody. Frostbite on the bits farthest away from the warm central core.

[An Nahar] Activists from Ukraine's feminist group Femen staged a topless anti-corruption protest on Wednesday outside the ex-Soviet country's newly-elected parliament as a fight erupted between

politician

s inside.

The opening session of the Verkhkovna Rada began in a typically raucous fashion, after the October 28 parliamentary elections which were condemned by the West as a setback for democracy.

Four young women jumped over the fence surrounding parliament and stripped naked to protest outside the entrance, with only black panties protecting them from freezing temperatures, an AFP photographer witnessed.

The activists, who said on their Facebook page that they were protesting against corruption among

politician

s, were quickly tossed in the slammer
Book 'im, Mahmoud!
by security guards.

In the meantime, a fight erupted in the chamber between opposition MPs and two deputies whom they accused of defecting to the pro-government camp.

Several

politician

s from the opposition nationalist Svoboda group chased two men they called "turncoats" -- a father and a son -- to prevent them from taking the oath.

Ukraine's parliament has seen several physical confrontations in recent years amid bitter confrontation between opposition and pro-government camps.

It is due later Wednesday to vote on reinstating as prime minister President Viktor Yanukovych's ally, Mykola Azarov.

With support from Communists and some independent deputies, Azarov's candidature has a good chance of success, a source close to the ruling Party of Regions told the Interfax news agency.

All three opposition factions in parliament -- nabbed
Drop the rod and step away witcher hands up!
ex-premier Yulia Tymoshenko's Batkivshchyna, boxer Vitali Klitschko's UDAR (Punch) and Svoboda -- which together hold 170 of the 450 seats, refused to vote for Azarov.

Femen specializes in topless activism, supporting women's rights and fighting prostitution and trafficking and its slogan is "We came, we undressed, we conquered".

Posted by: Fred || 12/13/2012 00:00 || Comments || Link || E-Mail|| [336064 views] Top|| File under:
U.N. Court Sentences Srebrenica Commander to Life for Genocide
[An Nahar] The U.N.'s Yugoslav war crimes court found Bosnian Serb general Zdravko Tolimir guilty of genocide for his role in the 1995 Srebrenica massacre, Europe's worst atrocity since World War II, and sentenced him to life in jail.

"The majority of the court finds you guilty" of crimes including genocide, judge Christoph Flugge told the Hague-based International Criminal Tribunal for the former Yugoslavia.

"Zdravko Tolimir, you are hereby sentenced to life imprisonment," the judge then told the gaunt former commander Wednesday, who crossed himself three times before the verdict was handed down.

After the sentencing, commotion ensued when members of a Srebrenica victims' organization confronted Tolimir's relatives outside the courtroom, screaming: "May God let you cry -- I have never found my youngest child."

The majority of the court's judges agreed with prosecutors who had asked for a life sentence, saying Tolimir, now 64, was involved in "massive" crimes committed at the Srebrenica and Zepa enclaves in July 1995.

They said they were "of a massive scale, severe in (their) intensity and devastating in (their) effect."

Posted by: Fred || 12/13/2012 00:00 || Comments || Link || E-Mail|| [336062 views] Top|| File under:
India-Pakistan
Nearly three-quarters of Pakistani girls not in school: report
[Dawn] Nearly three quarters of young Pak girls are not enrolled in primary school and the number finishing five years in education has declined, a new UN and government report showed Wednesday.


It's all part of the Publicans' campaign against women and minorities...


The findings expose the miserable state of education for millions in Pakistain, where the Pak Taliban shot 15-year-old Malala Yousufzai in the head in October to silence her campaign for the right to an education.

"Nearly half of primary school age children are not enrolled in school and among eligible girls the out of school proportion is closer to three-quarters. In absolute numbers, out-of-school girls outnumber their male counterparts," it said.

"Completion rates to the fifth year of schooling have actually declined in the past five years," it said. Fifty-five per cent of all Pak adults are illiterate and among women the rate is closer to 75 per cent, it added.

The report said women are denied their basic right to education and to a decent life.

"Females in Pakistain face discrimination, exploitation and abuse at many levels, starting with girls who are prevented from exercising their basic rights to education either because of traditional family practices, economic necessity or as a consequence of the destruction of schools by

bully boy

s."

Posted by: Fred || 12/13/2012 00:00 || Comments || Link || E-Mail|| [336061 views] Top|| File under:
Over 60 per cent of Pakistani lawmakers evade taxes: report
[Dawn] More than 60 per cent of Pakistain's cabinet and two thirds of its federal

politician

s paid no tax last year, according to a report released Wednesday on tax evasion among the country's

politicians

.

The study entitled "Representation without Taxation" by investigative journalist Umar Cheema takes Pakistain's elected leaders to task for paying little or no tax despite an estimated average net wealth of $882,000.

"The problem starts at the top. Those who make revenue policies, run the government, and collect taxes have not been able to set good examples for others," said the report, likely to increase pressure on Pakistain to implement tax reform.

There was no immediate reaction from top politicians, although a

front man

for the main opposition Pakistain

Mohammedan

League-N party told AFP it was up to the Federal Board of Revenue (FBR) to take action against any evaders.

Pakistain has one of the lowest tax-to-GDP ratios in the world, estimated at 9.2 per cent. Only 260,000 out of 180 million citizens have paid tax consecutively for the last three years, according to the FBR.

According to the findings,
President Asif Ali Ten Percent Zardari


... husband of the late Benazir Bhutto, who has been singularly lacking in curiosity about who done her in ...


did not file a tax return in 2011 and neither did 34 of the 55 cabinet members including Interior Minister Rehman Malik


Pak politician, Interior Minister under the Gilani government. Malik is a former Federal Investigation Agency (FIA) intelligence officer who rose to head the FIA during Benazir Bhutto's second tenure. Malik was tossed from his FIA job in 1998 after documenting the breath-taking corruption of the Sharif family. By unhappy coincidence Nawaz Sharif became PM at just that moment and Malik moved to London one step ahead of the button men. He had to give up the interior ministry job because he held dual Brit citizenship.


Information was not available for one cabinet minister.

Of the 20 cabinet ministers who did pay, most made only negligible contributions, including Prime Minister Raja Pervez Ashraf, with 142,536 rupees ($1,466) and Foreign Minister Hina Rabbani Khar with 69,619 rupees ($716).

The cabinet member who paid the most was state minister for commerce, Abbas Khan Afridi, who paid 11.5 million rupees last year ($118,677). Religious Affairs Minister Syed Khurshid Ahmed Shah paid the least with 43,333 rupees ($446).

Among all the

politician

s in the upper and lower houses of the federal parliament, 67 per cent failed to file tax returns in 2011; 28 per cent did and five per cent were not possible to verify, according to the report.

It also found that 78 members of parliament are still not registered with a national taxation number.

Pakistain's refusal to implement sweeping tax reform was instrumental in the collapse of a $11.3 billion IMF bailout programme in November 2010.
Posted by: Fred || 12/13/2012 00:00 || Comments || Link || E-Mail|| [336062 views] Top|| File under: Govt of Pakistan
Science & Technology
Fossil Find Challenges Tree of Life as We Know it
[An Nahar] Organisms long thought to have been the ancestors of early marine creatures may in fact have lived on land, said a fossil study Wednesday that may prompt an overhaul of the tree of animal life.

If correct, the finding could challenge the commonly held theory that life had thrived in the oceans for hundreds of millions of years before spreading to land.

The fossils, dubbed Ediacaran and dated to 542-635 million years ago, were unearthed in south Australia in 1946, and were long thought to have been the remains of jellyfish, worms and flowery seafloor-dwelling creatures known as sea pens.

Now a geological scientist from the University of Oregon, using state-of-the-art chemical and microscopic analysis techniques, has concluded the fossils more likely belonged to land-dwelling organisms and were not animals at all.

They may have been lichen -- a composite of a fungus and an algae or bacteria -- or colonies of micro-organisms.

"The discovery has implications for the tree of life because it removes Ediacaran fossils from the ancestry of animals," said Gregory Retallack, author of the study published in the journal Nature.

The fossils represent "an independent evolutionary radiation of life on land that preceded by at least 20 million years the Cambrian evolutionary explosion of animals in the sea," he wrote.

Retallack added this did not mean that all Ediacaran fossils everywhere were terrestrial.

If his theory is correct, it would indicate that some organisms mastered the transition from marine to non-marine life much earlier than currently thought, Paul Knauth of Arizona State University's School of Earth and Space Exploration wrote in a comment on the report.

It may even "support the possibility that the transition went the other way".

In a separate comment, Shuhai Xiao of the Virginia Tech department of geosciences called the proposition dubious, and stressed it "would represent a fundamental change in our picture of evolution".

Posted by: Fred || 12/13/2012 00:00 || Comments || Link || E-Mail|| [336062 views] Top|| File under:
Southeast Asia
All 3 TIME readers pick Kim Jong 'Suet Face' Person of the Year...
Kim Jong Un is having a good year. After taking over the leadership of North Korea from his late father Kim Jong Il, at the end of 2011, he's solidified his control over the country, appeared on TIME's cover and he was even named 'Sexiest Man Alive.' (OK, that honor was actually bestowed as a spoof in the satirical newspaper, The Onion, but a Chinese news service mistook the Onion piece for real news and the story went global.)


Happens all the time! People often mistake what TIME produces as actual news...


This doesn't mean Kim is TIME's Person of the Year. That choice is made by the editors of TIME and will be revealed Dec. 19 on the Today show, on TIME.com and via TIME's Twitter handle. The poll allows readers to weigh in on the people--and things (Hello, Curiosity Rover!)--whom they think influenced the news, for better or worse, in 2012.


But of course Pugsley didn't really influence any actual news outside of his little prison kingdom - but don't let that fact get in the way...




He may not be the editors' choice for the award but they'll certainly pay attention to what their readers think.
Posted by: CrazyFool || 12/13/2012 11:50 || Comments || Link || E-Mail|| [336066 views] Top|| File under:
Who's in the News
40
[untagged]
9
Arab Spring
4
Govt of Pakistan
4
Govt of Syria
3
Commies
2
al-Qaeda in Iraq
2
TTP
1
Govt of Sudan
1
Ansar Dine
1
Palestinian Authority
1
Thai Insurgency
1
al-Nusra
Bookmark
E-Mail Me
The Classics
The O Club
Rantburg Store
The Bloids
The Never-ending Story
Thugburg
Gulf War I
The Way We Were
Bio
Merry-Go-Blog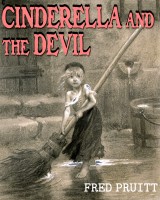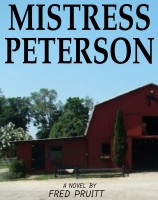 On Sale now!


A multi-volume chronology and reference guide set detailing three years of the Mexican Drug War between 2010 and 2012.

Rantburg.com and borderlandbeat.com correspondent and author Chris Covert presents his first non-fiction work detailing the drug and gang related violence in Mexico.

Chris gives us Mexican press dispatches of drug and gang war violence over three years, presented in a multi volume set intended to chronicle the death, violence and mayhem which has dominated Mexico for six years.
Click here for more information


Meet the Mods
In no particular order...


Steve White
Seafarious
tu3031
badanov
sherry
ryuge
GolfBravoUSMC
Bright Pebbles
trailing wife
Gloria
Fred
Besoeker
Glenmore
Frank G
3dc
Skidmark



Better than the average link...



Rantburg was assembled from recycled algorithms in the United States of America. No trees were destroyed in the production of this weblog. We did hurt some, though. Sorry.
35.172.111.47

Help keep the Burg running! Paypal: