-Lurid Crime Tales-
Judge held with sackful of Phensedyl
[Bangla Daily Star] A senior assistant judge was placed in durance vile
Don't shoot, coppers! I'm comin' out!
with 342 bottles of Phensedyl and a loaded pistol in the capital's New Market area last night.

The arrestee, Javed Imam, 30,


A mere two-namer, though he is a judge..

. is posted at Bhola district court.

He came to Dhaka from Jessore


Which is on the map, as can be seen here, no jeweler's loupe required.

late in the evening. He was driving a microbus


...which will no doubt disappear as if it had never been...

carrying the bottles of contraband cough syrup in a sack. Acting on a tip-off, police arrested him in front of Eden College around 7:20pm, said Syed Nurul Islam, deputy commissioner (DC-Ramna) of Dhaka Metropolitan Police.


It's the fact that he's a judge that saved him from an 'encounter'...




...not to mention the courtesy of an arrest while the sun was still above the horizon.

Talking to

news hound

s at the New Market Police Station, Javed said he joined Bhola court on November 8 from Jessore. He has been on leave for a month.

He claimed his cousin Sumon, who worked for Brac in its Kushtia office, had given him the Phensedyl consignment for one Lincoln


...an odd name for Bangladesh, to be sure. Not a hint of -abd or -ullah in it anywhere...

in Dhaka. He agreed to do it all for Tk 1.20 lakh that he needed badly.

Javed further claimed the pistol is licensed and his father Khaled Imam, a lawyer in Jhenidah, owns the microbus.
The DMP DC said they suspect Lincoln is either an informant for the law enforcers or a drug peddler.


An interesting combination of possibilities.

Contacted around 2:30am today, duty officer at the New Market Police Station said a case had been filed in this connection.


The police and the news hounds neither slumber nor sleep.
Posted by: Fred || 12/02/2012 00:00 || Comments || Link || E-Mail|| [6484 views] Top|| File under:
-Short Attention Span Theater-
So Long to 'The Big E'
For five decades, the nuclear powered aircraft carrier Enterprise plowed the seven seas to protect the freedoms of American citizens and guarantee freedom of the seas for all. From the Cuban missile crisis through its participation in conflicts arising out of the 9/11 attacks, "The Big 'E'" was the tip of the spear of American foreign policy.

Today, in front of 12,000 former crew, their families, and friends, the United States Navy formerly retired Enterprise from active service.

Reuters


The 1,123-foot (342-metres) long Enterprise was commissioned in 1961 with eight nuclear reactors on board, and the next year was deployed to participate in a blockade of Cuba during the Cuban Missile Crisis.

Since then, it has played a role in a number of naval missions, including deployments to Vietnam and to the Middle East as part of the U.S. response to the September 11, 2001, attacks. It returned from its final deployment about a month ago, said Navy spokesman Mike Maus.

Nicknamed the "Big E," the Enterprise was the oldest active duty ship in the U.S. Naval fleet, according to the military, and was the eighth U.S. military ship to bear the name Enterprise.

The roughly 12,000 people who participated in the ceremony for the USS Enterprise include many former crew members and their friends, Maus said. The ceremony was held in Virginia at Naval Station Norfolk.

The Enterprise will stay at Naval Station Norfolk for several months and then will move to a shipyard in nearby Newport News, Virginia, where its nuclear fuel will be removed from the vessel, Maus said.

After that, the ship will be towed to the Puget Sound Naval Shipyard in Washington state, where its nuclear reactors will be dismantled and the Enterprise will be scrapped, Maus said.

There are no plans to turn the Enterprise into a museum, as has been done with other historic warships.

The Navy said in a statement that inactivation and defueling of the Enterprise will have "major impacts on the structure of the ship" and that it would be too costly to "return the ship to a condition that would support it becoming a museum."

Even today, Enterprise was an impressive weapon of war. Its 8 nuclear reactors powered the ship to speeds up to 34 knots. It carried a crew of 5,000 seamen and airmen and up to 90 aircraft. It was the longest naval vessel in the world in its time, displacing nearly 95,000 tons -- a truly fearsome manifestation of American power.

Enterprise was the second oldest commissioned warship in the US Navy, superseded only by the three masted frigate Constitution. She and her crew have much to be proud having served this nation with honor and courage for so long.
Posted by: Beavis || 12/02/2012 09:53 || Comments || Link || E-Mail|| [6488 views] Top|| File under:
Pageant Picks Brazil's Most Shapely Female Pooper
[An Nahar] Carine Felizardo, a curvy model from the northern state of Para was late Friday crowned Miss Bumbum, a title rewarding Brazil's sexiest female derriere. A jury of six women and five men picked the 25-year-old Felizardo among 15 finalists in the second annual edition of the contest, held in a Sao Paulo hotel.

Andressa Urach, another 25-year-old model from the southern state of Santa Catarina finished second while 21-year-old Camila Vernaglia from Sao Paulo state was third. Felizardo collected a 5,000-reais ($2,500) check, while Urach received 3,000 reais and Vernaglia 2,000 reais.

"I am overwhelmed, very, very happy," the winner said, choking back tears. "I would like to thank those who voted for me, those who believed in me, my family, my friends."

Felizardo, who is single, said she was honored to receive the unusual title.

"I am very proud of my bumbum (as Brazilians call the backside), proud to represent the Brazilian woman," she added, stressing that she owed her victory to years of hard gym training.

The 15 finalists competed in Friday's grand finale before a predominantly male crowd of journalists from around the world after surviving an online eliminatory round that drew representatives of the country's 26 states and the federal district Brasilia. The jury, which included Rosana Ferreira -- last year's Miss Bumbum --, delivered its verdict after the contestants sashayed down the catwalk first in evening dresses and later in string bikinis that revealed the best part of their anatomy.

"This is ridiculous," Leila Chequi, a Brazilian female

news hound

working for the Japanese television network Fuji, told Agence

La Belle France

Presse.

"I am here just for work. But if they (the contestants) don't mind showing their bums to the whole world, why not?" she added.

The popular contest is however lifting spirits in this huge metropolis wracked by a murder spree that has claimed more than 300 lives in the past month.

The young ladies worked hard to prepare for the final, including taking surfing and jungle training courses to tighten their buns.

Inevitably, the pageant sparked some jealous online comments. Said Juliana Danyelle Stuart: "They are cute, but I think that I have a better booty than some of the contestants. Next year I will take part."

The symbolic significance of the bumbum in Brazilian culture cannot be underestimated, as shown by the wild popularity of bum dancing among the young.

"I think that the tropical climate, the carnival and all this racial mixing gives the Brazilian woman a unique biotype on the planet," pageant organizer Cacau Oliver, a well-known female beauty spotter, told AFP in October.

"The Brazilian woman's derriere is a part of the body that the whole world admires and the contest just reaffirms this," he added.
Posted by: Fred || 12/02/2012 00:00 || Comments || Link || E-Mail|| [6468 views] Top|| File under:
-Signs, Portents, and the Weather-
Former rector of nation's largest Episcopal church becomes a Catholic
[Washington Post] The former rector of the nation's largest Episcopal church has become a Roman Catholic.

The Rev. Larry Gipson was dean of the Cathedral Church of the Advent in Birmingham from 1982-94 and rector at St. Martin's Episcopal Church in Houston, where his parishioners included former President George H.W. Bush and his wife, Barbara, from 1994-2008.

Last month, Gipson was accepted as a Catholic into the Personal Ordinariate of the Chair of St. Peter, a structure set up by Pope Benedict XVI to accept former Anglicans into the Catholic Church.

"The nature of authority in the Catholic Church is what attracted me to it," Gipson said. "After I retired, I was concerned and had been for many years about the Episcopal Church's authority structure."

Gipson will be among 69 candidates for Catholic priesthood attending a formation retreat this weekend in Houston at the ordinariate's headquarters.

Among those leading seminars at the Formation Retreat in Houston will be the Rev. Jon Chalmers, who was ordained a Catholic priest in June, the second former Episcopal

holy man

to be accepted as a priest under the ordinariate.

His wife, Margaret Chalmers, former canon lawyer for the Catholic Diocese of Birmingham and now chancellor of the ordinariate, will also be a presenter at the weekend retreat that runs Friday night through Sunday, Dec. 2.

"It's a really big deal," she said. "Larry Gipson, who was the priest of the largest Episcopal church in America, is now a Catholic."

Although married Episcopal priests have been accepted as Catholic priests since 1983 under Pope John Paul II, only just over 100 came in during that process, Margaret Chalmers said.

This year, the ordinariate has already ordained 24 priests, with 69 in preparation. Her husband was accepted as a Catholic in January and ordained as a Catholic priest in June.
Posted by: Fred || 12/02/2012 00:00 || Comments || Link || E-Mail|| [6467 views] Top|| File under:
Africa North
Tunisian army pulls out of flashpoint town
[Al Ahram] The Tunisian army withdrew from Siliana Saturday only hours after entering the flashpoint town following days of intense

festivities

with protesters, a police official said.

"The army had offered to come and provide security for a few days, but the interior ministry refused," the official told AFP on condition of anonymity.

His remarks were echoed by two other sources in the police force.

Protesters

erupted into the streets

of Siliana this week demanding Governor Ahmed Ezzine Majjoubi's resignation, financial aid, the end of police attacks, and that security reinforcements be ordered out.

The four days of violence left more than 300 people

maimed

as political instability mounts two years after Tunisia's Arab Spring uprising.

The military entered Siliana Friday, to the cheers of crowds, as the main trade union announced that the army would take over security from the police who have been accused of abuse and violence.

New demonstrations were planned for later Saturday in the impoverished town, some 120 kilometres (75 miles) southwest of Tunis.

In addition, the government announced that talks would take place Saturday with the UGTT trade union in a bid to resolve the crisis.

The authorities said they would not give in to the blackmail of violence, accusing protesters of having attacked the police first, triggering the crisis.

President Moncef Marzouki charged Friday that the government of Islamist Prime Minister Hamadi Jebali was not meeting the expectations of the people. But his leftwing party is a junior partner in the Islamist-led ruling coalition.

Posted by: Fred || 12/02/2012 00:00 || Comments || Link || E-Mail|| [6463 views] Top|| File under: Arab Spring
Africa Subsaharan
U.N. Denounces Torture in Ivory Coast
[An Nahar] The authorities in Ivory Coast have resorted to torture and arbitrary detentions in recent months following a wave of attacks against government targets, a senior U.N. official said here Saturday.

"It's beyond any doubt that there were cases of arbitrary detention, that there were cases of keeping people incommunicado, as well as some people were victims of torture," U.N. Assistant Secretary-General for Human Rights Ivan Simonovic told

news hound

s.

He was answering questions on a number of recent reports by rights groups alleging that the regime of President Alassane Ouattara


...the current president-for-life of Ivory Coast. He actually beat his predecessor in an election before having to eject him from the presidential palazzo....


had committed a raft of abuses this year.

A spate of deadly attacks blamed on forces loyal to Ouattara's predecessor, who lost an election in 2010 but only left power months later after a bloody conflict, was met with a ham-fisted security response by the government.

"I can't be sure about numbers, but we have proven cases of such violations of human rights
...which are usually entirely different from personal liberty...
," Simonovic said.

"I didn't read about torture only in the reports, I have met torture victims myself, so I can confirm that torture was taking place," he said. "It's important that this issue is adequately addressed."

The government initially denied any wrongdoing but on November 19 admitted there may have been "slip-ups".

In October, Amnesia Amnesty International said more than 200 people, including Gbagbo supporters, had been arbitrarily cooled for a few years
Drop the rosco, Muggsy, or you're one with the ages!
in Ivory Coast, and urged Ouattara to respect human rights.

Posted by: Fred || 12/02/2012 00:00 || Comments || Link || E-Mail|| [6467 views] Top|| File under:
Caucasus/Russia/Central Asia
Russian investigators say 'coup plotters' trained abroad
[Al Ahram] Russian

Sherlocks

said they had conclusive proof that the opposition wanted to organise unrest in the country and even underwent training abroad to learn how to stage a coup.

In an unusual television special broadcast Friday evening, the

front man

of the powerful Investigative Committee said that leftist activists currently tossed in the calaboose
Maw! They're comin' to get me, Maw!
in Moscow "prepared very carefully for the mass riots."

"This preparation was happening outside of Russia,"

front man

Vladimir Markin told the Rossiya channel. "They were trained abroad in methods of mass unrest to be used with the goal of regime change, using the example of 'orange revolutions'."

Russia charged three people last month with preparing for mass riots in Russia, including 39-year-old Leonid Razvozzhayev, who told rights activists that he was forced to pen a confession after being kidnapped from Ukraine and terrorised for several days.

Despite Razvozzhayev's retraction of the confession, Russia has "irrefutable evidence" of his and two other activists' involvement in plotting unrest, the Investigative Committee said in a statement.

The television programme that ran Markin's interview also showed a young woman who claimed she was Razvozzhayev's lover and knew that he and other accused activists -- Left Front movement leader Sergei Udaltsov and Udaltsov's assistant Konstantin Lebedev -- met Georgian MP Givi Targamadze, as the investigation claims.

"The money started appearing in spring and the beginning of summer," the woman, Samira Bader, said on the programme, which alleged that Razvozzhayev suddenly became rich with his foreign sponsor's cash.

The high-profile investigation was launched after a pro-Kremlin channel aired a film alleging the accused trio plotted a violent coup together with Targamadze's money and expertise in Georgia's pro-western Rose Revolution of 2003.

Targamadze and Udaltsov, who has not yet been arrested, have vehemently denied the film's claims.


Posted by: Fred || 12/02/2012 00:00 || Comments || Link || E-Mail|| [6466 views] Top|| File under:
International-UN-NGOs
UN internet regulation treaty talks begin in Dubai
A UN agency is trying to calm fears that the internet could be damaged by a conference it is hosting.

Government regulators from 193 counties are meeting in Dubai to revise a wide-ranging communications treaty.

Google has warned the event threatened the "open internet", while the EU said the current system worked, adding: "If it ain't broke, don't fix it."

But the agency said action was needed to ensure investment in infrastructure to help more people access the net.

"The brutal truth is that the internet remains largely [the] rich world's privilege, " said Dr Hamadoun Toure, secretary-general of the UN's International Telecommunications Union, ahead of the meeting.

"ITU wants to change that."
Posted by: tipper || 12/02/2012 21:30 || Comments || Link || E-Mail|| [6462 views] Top|| File under:
Syria-Lebanon-Iran
Five Wounded in Scuffle at Sidon Vegetable Market
[An Nahar] A scuffle broke out in the southern city of Sidon on Saturday as security forces attempted to removed street vendors from a local market, reported the National News Agency.

Five people were wounded when the security forces, backed by the army, attempted to remove the carts off the streets of the city's vegetable market.

A clash soon ensued between those opposing the decision and others backing it.

Sticks and knives were used in the clash and a number of people have since been arrested for investigation.

The decision to remove the carts was taken by the Sidon municipality four days ago.

Posted by: Fred || 12/02/2012 00:00 || Comments || Link || E-Mail|| [6463 views] Top|| File under:
Who's in the News
26
[untagged]
4
al-Qaeda in Arabia
3
al-Shabaab
3
Arab Spring
2
Pirates
2
al-Qaeda
2
al-Qaeda in Pakistan
2
Govt of Syria
1
TNSM
1
TTP
1
Commies
1
Govt of Iraq
1
Govt of Pakistan
1
Govt of Sudan
1
Jamaat-e-Islami
1
Palestinian Authority
1
Salafists
Bookmark
E-Mail Me
The Classics
The O Club
Rantburg Store
The Bloids
The Never-ending Story
Thugburg
Gulf War I
The Way We Were
Bio
Merry-Go-Blog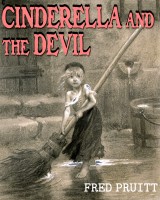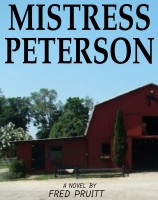 On Sale now!


A multi-volume chronology and reference guide set detailing three years of the Mexican Drug War between 2010 and 2012.

Rantburg.com and borderlandbeat.com correspondent and author Chris Covert presents his first non-fiction work detailing the drug and gang related violence in Mexico.

Chris gives us Mexican press dispatches of drug and gang war violence over three years, presented in a multi volume set intended to chronicle the death, violence and mayhem which has dominated Mexico for six years.
Click here for more information


Meet the Mods
In no particular order...


Steve White
Seafarious
Pappy
lotp
Scooter McGruder
john frum
tu3031
badanov
sherry
ryuge
GolfBravoUSMC
Bright Pebbles
trailing wife
Gloria
Fred
Besoeker
Glenmore
Frank G
3dc
Skidmark
Alaska Paul



Better than the average link...



Rantburg was assembled from recycled algorithms in the United States of America. No trees were destroyed in the production of this weblog. We did hurt some, though. Sorry.
3.236.212.116

Help keep the Burg running! Paypal: