-Signs, Portents, and the Weather-
Angolan Church Frets over 'Chronic' Witchcraft Problem
[An Nahar] The Roman Catholic Church in Angola on Wednesday demanded new laws to outlaw witchcraft, claiming the practice had reached "chronic" proportions.


"Thousands of people have been turned into chickens! It's time to put a stop to it!"


"It is affecting more and more followers, it destroys family ties and affects relations among people," said Francisco Viti, the archbishop of the central city of Huambo.
"And I won't even mention the amount of chicken poop it generates!"
Angola does not have laws against witchcraft, leaving communities to deal with the issue as they see fit. Suspected witches have been lynched.


Well, that's one way to deal with it. On the other hand, if you can grab 'em to lynch 'em they're probably not really witches, are they? Otherwise you'd be a chicken, or a frog, or even a handful of drifting ashes.


"There is a legal vacuum with regards to witchcraft, which does not constitute a crime -- yet the consequences are killings, violence, libel and slander," said Jose Manuel Imbamba a Church

front man

.


"On the other hand, egg production is up..."




Omelets for everyone!


"This is a chronic problem in Angola, but nobody has the courage to confront it," he added.


"There's a reason for that. [CACKLE!]"


Many Angolans turn to witch-doctors who are believed to have superior powers to solve health problems and misunderstanding between neighbors or within families, or even make decisions. The belief is widespread, despite a majority of the people in the former Portuguese colony being Catholic.
Posted by: Fred || 11/23/2012 00:00 || Comments || Link || E-Mail|| [6500 views] Top|| File under:
Africa North
Abdullah al-Senussi's Daughter Charged With Illegal Entry into Libya
[Tripoli Post] Al-Unood al-Senussi, the 20-year-old daughter of Abdullah al-Senussi, the former Libyan dictator Muammar Qadaffy


... the like of whose wardrobe will never be seen again. At least that's what we hope...


's former spy chief, and niece of Qadaffy's wife Safiyah, appeared in court Tuesday charged with entering Libya on a fake passport from Algeria.

Al-Unood, who was brought into the criminal court handcuffed, had been nabbed
Book 'im, Mahmoud!
by the military police last month. The lawyers appearing for her claimed that her passport was genuine and that all it was was just a mix-up about the names on it.

She told the court: "I am not guilty. If I wanted to forge my passport, why would I come here?"

The judge said the court would reconvene on December 11.

Her father, Abdullah is being detained after he was locked away
Yez got nuttin' on me, coppers! Nuttin'!
seven months ago in Mauritanian and in September was handed to Libya. He is also wanted by the
International Criminal Court


... where Milosevich died of old age before being convicted ...


, ICC to face charges of committing crimes against humanity. He is also wanted by

La Belle France

accusing him of being the man behind the 1989 airliner bombing over Niger in which 54 were killed

Posted by: Fred || 11/23/2012 00:00 || Comments || Link || E-Mail|| [6468 views] Top|| File under: Arab Spring
Salafist MP handed 4-month jail term for 'indecent sexual act'
[Al Ahram] Former Salafist Nour Party MP Ali Wanis has been sentenced to four months in jail by the Delta Appeal Court for performing an "indecent" sexual act in public and assaulting a police officer.
Wanis was incarcerated
Drop the gat, Rocky, or you're a dead 'un!
in early June when police discovered him engaging in a sexual act with a 22-year-old woman in a car parked on a coastal highway.

He filed an appeal after he was given a one-year suspended sentence and fined LE1,000 in July.

The female university student arrested with Wanis, who was given a six-month suspended sentence and fined LE500 in July, was given a three-month sentence by the appeal court on Wednesday.

The ultraconservative Nour Party came second to the

Moslem Brüderbund

in the latest parliamentary election.

The parliament was dissolved after a court ruling deemed it unconstitutional.

The Nour Party was hit by scandal in March when another of its MPs was forced to resign from parliament and the party. He claimed he had been injured in a carjacking when his injuries were caused by cosmetic nose surgery.

Posted by: Fred || 11/23/2012 00:00 || Comments || Link || E-Mail|| [6483 views] Top|| File under: Arab Spring
Egypt's President Morsi issues new 'Revolution Protection' Law
[Al Ahram] Egyptian Presidential Spokesman Yasser Ali announced new legislation dubbed the 'Revolution Protection Law' aimed at trying those responsible for "revolutionary crimes" and other crimes against "revolutionaries."
The new law stipulates the creation of a 'Revolution Protection' prosecution to investigate any new evidence brought against the accused, who will be retried even if previously acquitted by other courts.


As many times as it takes...


Crimes included in the law include injuring and killing revolutionaries, hiding incriminating information against the latter, and political corruption in the case of former regime members.

The prosecutor-general may order -- according to the law -- the detention of anyone charged with these crimes for a period not exceeding six months.

Posted by: Fred || 11/23/2012 00:00 || Comments || Link || E-Mail|| [6462 views] Top|| File under: Arab Spring
Morsi Issues Declaration Widening His Powers, Baradei Calls Him a 'New Pharaoh'
[An Nahar] Egyptian President Mohammed Morsi assumed sweeping powers on Thursday, putting him on a collision course with the judiciary and raising questions about the country's democratic future.

The move, just a day after Morsi took diplomatic centerstage in brokering a ceasefire between Israel and

Gazoo

's Islamist

Hamas, always the voice of sweet reason,

rulers, earned him the same derisive monicker of "new pharaoh" leveled at veteran strongman Hosni Mubarak


...The former President-for-Life of Egypt, dumped by popular demand in early 2011...


before his ouster in a popular uprising last year.

"The president can issue any decision or measure to protect the revolution," according to a decree read out on television by presidential

front man

Yasser Ali.

"The constitutional declarations, decisions and laws issued by the president are final and not subject to appeal."

The move is a blow to the pro-democracy movement that toppled Mubarak last year, and raises concerns that Islamists will be further ensconced in power.

Nobel laureate and former U.N. atomic energy agency chief Mohamed ElBaradei


Egyptian law scholar and Iranian catspaw. He was head of the IAEA from December 1997 to November 2009. At some point during his tenure he was purchased by the Iranians. ElBaradei and the IAEA were jointly awarded the Nobel Peace Prize for something in 2005. After stepping down from his IAEA position ElBaradei attempted to horn in on the 2011 Egyptian protests which culminated in the collapse of the Mubarak regime. ElBaradei served on the Board of Trustees of the International Crisis Group, a lefty NGO that is bankrolled by the Carnegie Foundation, the Ford Foundation, the Bill & Melinda Gates Foundation, as well as George Soros' Open Society Institute. Soros himself serves as a member of the organization's Executive Committee.


lashed out at the declaration, which effectively puts the president above judicial oversight.

"Morsi today usurped all state powers and appointed himself Egypt's new pharaoh. A major blow to the revolution that could have dire consequences," ElBaradei wrote on his Twitter account.

Morsi also sacked prosecutor general Abdel Meguid Mahmoud, whom he failed to oust last month, appointing Talaat Ibrahim Abdallah to replace him, amid strong misgivings among the president's supporters about the failure to secure convictions of more members of the old regime.

Within minutes of the announcement, the new prosecutor was shown on television being sworn in.

The president in his pronouncements on Thursday ordered "new investigations and retrials" in the cases dealing with the deaths of protesters, a decision that could net senior military officials and see Mubarak reinvestigated.

He also said no judicial body can dissolve the upper house of parliament or the Islamist-dominated constituent assembly that is writing a new constitution and which has been criticized by the secular-minded opposition for failing to represent all segments of society.

He has also given the body -- which was due to issue a draft constitution in December -- two extra months to come up with a charter, that will then be put to a referendum.

The declaration is aimed at "cleansing state institutions" and "destroying the infrastructure of the old regime," the president's

front man

said.

Heba Morayef, Egypt Director at Human Rights Watch


... dedicated to bitching about human rights violations around the world...


welcomed the retrials but criticized aspects of the declaration.

"What's fundamentally problematic and threatens both the rule of law and overall democratic checks and balances is his decision to give his decrees immunity from the judiciary until the constitution is passed," Morayef told Agence

La Belle France

Presse.

And while the independence of the judiciary has been in question in the past, "these sledgehammer tactics only alienate the legal community," she said.

"As a judge, I feel paralyzed," one judge at Egypt's State Council told AFP.

Posted by: Fred || 11/23/2012 00:00 || Comments || Link || E-Mail|| [6466 views] Top|| File under: Arab Spring
Africa Subsaharan
DR Congo president sacks chief of land forces
President of the Democratic Republic of the Congo
...formerly the Congo Free State, Belgian Congo, Zaire, and who knows what else, not to be confused with the Brazzaville Congo or Republic of Congo, which is much smaller and much more (for Africa) stable. DRC gave the world Patrice Lumumba and Joseph Mobutu, followed by years of tedious civil war. Its principle industry seems to be the production of corpses. With a population of about 74 million it has lots of raw material...
Joseph Kabila has sacked the chief of land forces over UN accusations he runs a huge arms smuggling network supplying several groups, including Congolese rebels, a

front man

said Thursday.

Government

front man

Lambert Mende told

news hound

s in Kinshasa that the measure was temporary, pending a "thorough investigation" into General Gabriel Amisi's activities.

A report by the UN Group of Experts on the Democratic Republic of the Congo released this week accuses Amisi of overseeing a network that provides arms and ammunitions to

gang

s and elephant poachers.

The sacking of one of DR Congo's top military leaders comes two days after the regular FARDC forces suffered a humiliating setback when the M23 rebel group drove them out of the main eastern city of Goma.

Among those Amisi is accused of selling arms to is the Mai-Mai Raia Mutomboki group, which is believed to be responsible for hundreds of deaths in recent months in eastern DR Congo and is thought in some instances to have allied itself with the M23.
Posted by: Fred || 11/23/2012 00:00 || Comments || Link || E-Mail|| [6484 views] Top|| File under:
Arabia
Hundreds Protest at Hadi's Residence to Demand Sacking Governor, Site
[Yemen Post] Hundreds of people from Yemen's Dhamar province arrived in the capital Sanaa on Wednesday to demand President Abdrabu Mansour Hadi fire the Dhamar governor, Almasdar Online reported.

The people arrived to before the residence of President Hadi to hold an open protest until their demands were met.

The angry people said the move came amid continuously deteriorating situation in Dhamar in general, according to the website.

Muhammad Al-Rakhmi, the spokesperson for the protest, said the schools have been closed under direct orders from the Dhamar governor.

"The students are in their homes and the orders to close the schools aimed to spread chaos in the province," he was quoted as saying.

"The governor continues to receive orders from the former president".

Al-Rakhmi said they will continue their protest in case their demands are not met.

"We have an escalation plan, and we will not leave this site [in front of Hadi's residence] until our demands were met," he said.

Separately, the website reported that the son of military commander, Al-Awbaly, and two of his guards were transported on a plane from Hodeida and handed over to the authorities in the capital Sanaa.

Mohammad Al-Awbali, the son of Murad Al-Awbaly commander at the

elite republican guard

, is wanted on charges of fighting and killing

coppers

at a checkpoint in Sana'a.

The Interior Ministry has also said earlier he was involved in another case in Hodeida.

Furthermore, the father and the son are accused of committing crimes against protesters in the southern province of Taiz

Posted by: Fred || 11/23/2012 00:00 || Comments || Link || E-Mail|| [6467 views] Top|| File under: Arab Spring
Bangladesh
Khaleda to bring graft, terror again if goes to power
[Bangla Daily Star] Prime Minister Sheikh Hasina

...Bangla dynastic politician and current Prime Minister of Bangladesh. She has been the President of the Bangla Awami League since 1981. She is the eldest of five children of Sheikh Mujibur Rahman, the founding father of Bangladesh. Her party defeated the BNP-led Four-Party Alliance in the 2008 parliamentary elections. She has once before held the office, from 1996 to 2001, when she was defeated in a landslide...
yesterday ridiculed BNP chief
Khaleda Zia
Three-term PM of Bangla, widow of deceased dictator Ziaur Rahman, head of the Bangla Nationalist Party, an apparent magnet for corruption ...
over the latter's vow to give the country a facelift if her party returned to power and said the former prime minister would only replace the prevailing "peace" with "terrorism, militancy and corruption" in the name of change.

"What did she [Khaleda] mean when she talked about change? Will she bring back terrorism, militancy, grenade attacks and corruption in the name of changing the face of the country?" Hasina asked while referring to Khaleda's recent speech at a Barisal rally.

The prime minister also alleged that the BNP chief would stop the ongoing trial of war criminals and rehabilitate them again.

"The nation will judge their [BNP-Jamaat alliance] misdeeds at the next election as they did in the previous one [in December 2008]. They will then come to senses," said Hasina. She was addressing a view exchange with the party's grassroots leaders from Sylhet city at her official residence Gono Bhaban.

Finance Minister AMA Muhith, PM's Adviser Alauddin Ahmed, minister without portfolio Suranjit Sengupta, Textiles and Jute Minister Abdul Latif Siddiqui and State Minister for LGRD Jahangir Kabir Nanak were also present in the meeting.

Recalling various misdeeds of the BNP-Jamaat alliance regime, she said, "Grenade and

kaboom

s took place at least 10 times in Sylhet division alone. Law and order worsened because of repressive acts.

"[But] I can claim now that peace is prevailing in the country as the government has been able to tackle extremism and militancy successfully with an iron hand, although the opposition parties are trying to create anarchy at some places," said the prime minister.

Claiming that her government was able to rein in corruption, the prime minister feared that the opposition leader would unleash the menace again in the name of changing the face of the country if she returned to power.

"There was no incident of bombing in the country in the last four years. But the opposition leader, in the name of changes, will patronise

cut-throats

to stage incidents of bombing in all 64 districts of the country."

Stating that the government would distribute 29 crore free textbooks among students next year, the Awami League president said, "[But] Khaleda will stop this in the name of changing the face of the country. What's the use of education? The opposition leader has proved that one can be prime minister without having any mentionable education."

After the killing of Zia, the premier said, it was said that he had left only a broken suitcase and a torn vest. "May I ask how you [Khaleda] have become so rich? Do you have any magic lamp?" she questioned.

Posted by: Fred || 11/23/2012 00:00 || Comments || Link || E-Mail|| [6468 views] Top|| File under:
Tarique most popular despite propaganda Says Mirza Fakhrul
[Bangla Daily Star] BNP acting secretary general Mirza Fakhrul Islam Alamgir yesterday claimed Tarique Rahman
...the elder son of former President of Bangladesh Ziaur Rahman Bir Uttam, and Khaleda Zia, former Prime Minister of Bangladesh. He is the Senior Vice Chairperson of Bangladesh Nationalist Party (BNP). His nickname is Pino. There are allegations that Pino took a rakeoff from every foreign investment into the country while Mom was in office...
is the "most popular" person in the country despite the government's propaganda against the party's senior vice-chairman.

"He [Tarique] is the leader of the country's 16 crore people. His birthday is being celebrated across the country as well as abroad," he told a procession before the party headquarters in the capital's Nayapaltan.

Jatiyatabadi Jubo Dal, youth front of BNP, organised the colourful procession to mark Tarique's 48th birthday.

However,


facts are stubborn; statistics are more pliable...


none of the BNP leaders present at the programme spoke on the Anti-Corruption Commission's claim of recovering 20.41 lakh Singapore dollar. The money was funneled to Singapore by Arafat Rahman Koko, younger son of BNP Chairperson
Khaleda Zia
Three-term PM of Bangla, widow of deceased dictator Ziaur Rahman, head of the Bangla Nationalist Party, an apparent magnet for corruption ...
Fakhrul blasted Prime Minister Sheikh Hasina

...Bangla dynastic politician and current Prime Minister of Bangladesh. She has been the President of the Bangla Awami League since 1981. She is the eldest of five children of Sheikh Mujibur Rahman, the founding father of Bangladesh. Her party defeated the BNP-led Four-Party Alliance in the 2008 parliamentary elections. She has once before held the office, from 1996 to 2001, when she was defeated in a landslide...
for her recent comment that by changing the country the BNP chief would take it backwards.

"The government has totally failed to run the country. When we talk about changing the country and moving it forward, it makes the government angry," he said.

BNP leaders Mirza Abbas, Goyeswar Chandra Roy addressed the procession, among others.

The procession marched through the streets of Kakrail, Shantinagar, Malibagh, and Moghbazar.

Posted by: Fred || 11/23/2012 00:00 || Comments || Link || E-Mail|| [6469 views] Top|| File under:
Jubo League's Jewel arrested
[Bangla Daily Star] Police yesterday incarcerated
Drop the gat, Rocky, or you're a dead 'un!
a Jubo League


... the youth wing of the Bangla Awami League...


leader for his alleged links with the abduction of six-year-old Parag Mondol less than two hours after a High Court ruling.

The HC asked the government to explain in a week why it should not be directed to arrest Shubhadda Union unit Jubo League president Aminul Haque Molla alias Jewel Molla, the alleged

criminal mastermind

of the kidnapping, and Ameer Hossain, the ringleader of the abductors.

The court ruling came following a petition by Nazim Ahmed, editor of weekly Shoptoporno, who sought HC's directive on law enforcers for arresting Jewel and Ameer.

With the latest arrest, the number of detainees in connection with the abduction stands at 10.

However,


the hip bone's connected to the leg bone...


Dhaka Metropolitan Police has yet to confirm the arrests of Ameer and his close aide Al Amin. But Rajbari police said a DB team had arrested the duo from Goalanda on Tuesday night.

Armed criminals

kidnapped

Parag, son of Bimol Mondol, shooting his mother, sister and their driver near their house in Shubhadda Paschimpara while they were about to board their car for going to school on November 11 morning.

The boy was freed after three days reportedly on a ransom of Tk 50 lakh. But police and Parag's family denied paying the ransom.

Habibur Rahman, superintendent of police in Dhaka, told The Daily Star that they arrested Aminul alias Jewel Molla following the HC order.

Jewel was arrested as a suspect and his role was yet to be unearthed, said Habibur.

Replying to a query on the arrests of Ameer and Al Amin, he said, "We have arrested all the suspects in Parag's abduction except for Ameer."

Sub-inspector of South Keraniganj Police Station Monirul Huq, also investigation officer of the case filed in connection with the abduction, said they had arrested Jewel at about 2:00pm in Keraniganj and DB personnel took him to the DB headquarters in the capital.

Despite repeated attempts, no DB official could be reached for comments.

Sources in the police and Rab said Parag's abduction was plotted by Jewel Molla, who had helped Ameer get released from prison on a HC bail nearly two months ago.

Jewel had planned to abduct Parag to get ransom from his father. An armed gang led by Ameer

kidnapped

the child on Jewel's instructions, said the sources.

But police didn't arrest Jewel because of his political clout. They claimed that they had no trace of him though Jewel held a

presser

at the Jatiya Press Club on November 18 claming himself innocent.

Posted by: Fred || 11/23/2012 00:00 || Comments || Link || E-Mail|| [6475 views] Top|| File under:
Europe
David Cameron demands €6bn cuts to EU bureaucrats' pay and perks
[Guardian.CO.UK]
David Cameron
... has stated that he is certainly a big Thatcher fan, but I don't know whether that makes me a Thatcherite, which means he's not. Since he is not deeply ideological he lacks core principles and is easily led. He has been described as certainly not a Pitt, Elder or Younger, but he does wear a nice suit so maybe he's Beau Brummel ...
launched an attack on the EU's bureaucracy on Thursday, demanding €6bn (£4.85bn) in cuts to the pay, pensions and perks of thousands of European officials over seven years from 2014.

As the prime minister prepared to water down his initial demands for swingeing cuts in overall EU spending, he handed a list of proposed cuts to the entitlements of EU officials to the European council president, Herman Van Rompuy.

One EU official said many in Brussels believe that

Britannia

is taking a tough stance on the relatively small administrative spending to mask a change of tack in Cameron's plans for a real terms freeze in the overall EU budget.

While Cameron told Van Rompuy he was pleased with big budget cuts tabled last week by Brussels, the spending proposed by Van Rompuy remains €50bn higher than the initial British demand. The Van Rompuy paper reduced European commission budget proposals by €81bn.

Stepping up his campaign against eurocrats, Cameron urged further cuts to administration costs by:


Increasing the retirement age to 68 for all EU officials now under the age of 58. The current retirement age is 63. This would save €1.5bn.


Cutting the overall EU pay bill by 10% for officials, saving €3bn.


Lowering the pension cap from 70% of an official's final salary to 60%, saving €1.5bn.

A UK official said: "These are not dramatic changes. The commission and others are telling the Greeks, the Italians and others that they should put the retirement age up to 68. In the UK we have cut [public sector] pensions to a career average salary. They argue that it is very difficult legally to change people's terms and conditions. Well, we have managed it in the UK."

The commission has proposed increasing the administrative budget from €56bn to €63bn. Van Rompuy has proposed a trim to €62.63bn. Cameron told Van Rompuy the EU should follow the example of Whitehall which has imposed cuts of between 25%-30% in administrative costs. One British official said: "We can save tens of billions compared with what is on the table."
Posted by: Fred || 11/23/2012 00:00 || Comments || Link || E-Mail|| [6468 views] Top|| File under:
Who's in the News
27
[untagged]
9
Arab Spring
5
Govt of Pakistan
4
TTP
3
Govt of Syria
3
Hamas
2
al-Shabaab
2
Taliban
1
Houthis
1
Commies
1
al-Qaeda in Pakistan
1
Govt of Iran
1
Govt of Sudan
1
Hezbollah
Bookmark
E-Mail Me
The Classics
The O Club
Rantburg Store
The Bloids
The Never-ending Story
Thugburg
Gulf War I
The Way We Were
Bio
Merry-Go-Blog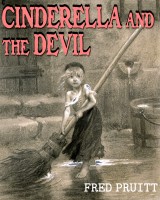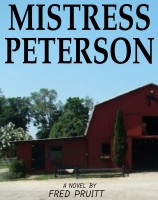 On Sale now!


A multi-volume chronology and reference guide set detailing three years of the Mexican Drug War between 2010 and 2012.

Rantburg.com and borderlandbeat.com correspondent and author Chris Covert presents his first non-fiction work detailing the drug and gang related violence in Mexico.

Chris gives us Mexican press dispatches of drug and gang war violence over three years, presented in a multi volume set intended to chronicle the death, violence and mayhem which has dominated Mexico for six years.
Click here for more information


Meet the Mods
In no particular order...


Steve White
Seafarious
Pappy
lotp
Scooter McGruder
john frum
tu3031
badanov
sherry
ryuge
GolfBravoUSMC
Bright Pebbles
trailing wife
Gloria
Fred
Besoeker
Glenmore
Frank G
3dc
Skidmark
Alaska Paul



Better than the average link...



Rantburg was assembled from recycled algorithms in the United States of America. No trees were destroyed in the production of this weblog. We did hurt some, though. Sorry.
35.153.100.128

Help keep the Burg running! Paypal: