Woman Calls Cops On Salvation Army Workers For Ringing Bells
[Connecticut.CBSLocal] For some, the idea of Christmas coming early is anything but welcome.

Local shop owner Sarah Hamilton-Parker, tired after years tolling bells sounded by Salvation Army workers for hours on end during the holiday season, took matters into her own hands by reaching out to local authorities to complain about the noise.

"I listen to this for 200 hours a year," Hamilton-Parker told the Portsmouth Herald. "This is my fourth year and I can't take it anymore. I'm so sick of it."

The frustrated business owner explained that, for five weeks out of every year, from morning to night, she hears the bells ringing as Salvation Army workers attempt to raise money for their cause.

She added of the ordeal, "It makes me hate Christmas."
Posted by: Fred || 11/22/2012 00:00 || Comments || Link || E-Mail|| [10796 views] Top|| File under:
Elmo Resigns Amid Sex Allegation
[An Nahar] Elmo puppeteer Kevin Clash resigned from "Sesame Street" on Tuesday amid allegations he sexually abused underage boys, bringing an end to a 28-year career in which he turned the furry red monster into one of the most beloved -- and lucrative -- characters on TV and in toy stores.

"Personal matters have diverted attention away from the important work 'Sesame Street' is doing and I cannot allow it to go on any longer," the 52-year-old performer said in a statement. "I am deeply sorry to be leaving and am looking forward to resolving these personal matters privately."

His departure came as a 24-year-old college student, Cecil Singleton, sued Clash for more than $5 million Tuesday, accusing the actor of engaging in sexual behavior with him when he was 15. Singleton charged that Clash made a habit of trolling gay chat lines for underage boys and meeting them for sex.

It was the second such allegation in just over a week. On Nov. 12, a man in his 20s said he had sex with Clash at age 16. A day later, though, the young man recanted, saying their relationship was adult and consensual.

Clash was a young puppeteer at "Sesame Street" in the mid-1980s when he was assigned a little-used puppet now known as Elmo and turned him into a star, creating his high-pitched voice and child-like personality. Clash also served as the show's senior Muppet coordinator and Muppet captain, winning 23 daytime Emmy awards and one prime-time Emmy.

In a statement, Sesame Workshop said that "the controversy surrounding Kevin's personal life has become a distraction that none of us want," and that Clash had concluded "he can no longer be effective in his job."

"This is a sad day for Sesame Street," the company said.

Posted by: Fred || 11/22/2012 00:00 || Comments || Link || E-Mail|| [10799 views] Top|| File under:
-Short Attention Span Theater-
Turkey Attacks On The Rise In Brookline
Neighbors are on the offensive in Brookline after what some residents are describing as aggressive turkeys.


"They were attacking the vehicle," Karen Halvorson said outside her home in the Aspinwall Hill neighborhood.

After getting in her truck, a neighbor came and ran the birds off but it didn't stop there.

"Then, the turkeys came and started attacking my front door," she said.

A second run-in came a few weeks ago as she walked nearby.

"I looked back and three of them charged me," she explained.

She moved to the center of the street to avoid the animals, but it wasn't enough.

"The turkey flew in my face and scratched my neck," she said.

Halvorson refuses to give up her walks so she has taken precautions.

"I went down to the hiking store and I got a hiking stick with a big ball on top of it. I walk with it all the time and now I never go without my phone," she said.

At different spots near the Halvorson house, Karen's husband cut piles of sticks. Those, too, are for protection.

"At least we can throw a stick at them and run into the house," said Halvorson.

Complaints to Brookline Police about wild turkeys have doubled in the past two months.

"Some people going to work and they've been chased by turkeys," said Brookline Animal Control Officer Pierre Verrier.

He spends nearly every morning trying to keep the animals away from students at Brookline High School.

"Sometimes I even take a tennis racket to try and shoo them out," he said.

Verrier says there are basic things you can do to protect yourself. If you see a turkey, move to the other side of the street. Make noise or spray the turkey with water.

Whatever you do, don't feed them or try to take a picture.

"There was a gentleman who took a picture with a flash and they flew right into his face."

There are two turkey hunting seasons a year in Massachusetts. But in metropolitan areas, with firearm restrictions, that doesn't help.

A frustrated Karen Halvorson is now working with Brookline town leaders to organize a meeting about the problem. Neighbors need guidance and an opportunity to vent, she said.

"I can't believe we're living this way," she said. Town Selectman Nancy Daly is helping coordinate the gathering which she said will likely be held December 6. She wants anyone who has had a run-in with a turkey to attend and tell their story.

A similar meeting was held last week in Newton, where aggressive turkey reports are on the rise as well.

The Newton meeting focused on prevention, like making sure there are no loose food scraps near compost piles and keeping lids on all trash bins.

Posted by: Au Auric || 11/22/2012 00:00 || Comments || Link || E-Mail|| [10800 views] Top|| File under:
-Signs, Portents, and the Weather-
One-Month Countdown for the End of Mayan Calendar Cycle
[An Nahar] From Mexico's Maya Riviera to ancient sites in Guatemala, the region foresees a tourism bonanza from the fateful December 21 date in the Mayan calendar, but indigenous groups are fed up with the doomsday myth.

With one month to go before the end of the calendar's 5,200-year cycle, tourists will find all-inclusive excursions and religious ceremonies in holy sites across Central America and Mexico.

It is also a chance to celebrate the contributions of the Mayan civilization to mankind, but indigenous groups have accused governments and businesses of profiting from Hollywood-inspired fiction about their culture.

"The world has been marked by a very peculiar interpretation given by Hollywood, without much knowledge about it," Alvaro Pop, an indigenous leader in Guatemala, told Agence France Presse.

"In Mayan culture, scholars never were prophets. That's why there shouldn't be interpretations based on supposed prophecies that don't exist," he said.

The U.S. blockbuster "2012" depicted the Earth being swallowed by floods, earthquakes and volcanic eruptions, but the date in the Mayan calendar merely refers to the end of a cycle, not the end of the world.

Guatemala's indigenous groups have prepared their own activities, separate from official celebrations, in five cities and six natural sites considered sacred to them. More than half of Guatemala's population of nearly 15 million are from indigenous groups of Mayan descent.

But the end of the world tales mean brisk business for others.
Posted by: Fred || 11/22/2012 00:00 || Comments || Link || E-Mail|| [10796 views] Top|| File under:
Africa North
Mauritanian opposition protest president's return
[Daily Nation (Kenya)] Several thousand Mauritanian opposition supporters demonstrated in Nouakchott Wednesday, ahead of the return of President Mohamed Ould Abdel Aziz, who has been in

La Belle France

for medical treatment since he was shot in mid-October.

"The regime is living its last agonising moments, we will be praying over its mortal remains before long," former president Ely Ould Vall said during the protest organised by opposition umbrella group COD.

The demonstrators marched several miles through the city to condemn the power vacuum Abdel Aziz left behind when he flew to

Gay Paree

to receive medical treatment.

Posted by: Fred || 11/22/2012 00:00 || Comments || Link || E-Mail|| [10794 views] Top|| File under:
Africa Subsaharan
DR Congo rebels claim another town, threaten broader push
[Daily Nation (Kenya)] Rebels in the Democratic Republic of the Congo
...formerly the Congo Free State, Belgian Congo, Zaire, and who knows what else, not to be confused with the Brazzaville Congo or Republic of Congo, which is much smaller and much more (for Africa) stable. DRC gave the world Patrice Lumumba and Joseph Mobutu, followed by years of tedious civil war. Its principle industry seems to be the production of corpses. With a population of about 74 million it has lots of raw material...
on Wednesday claimed control of a town outside the captured city of Goma and threatened to continue their push all the way to Kinshasa, as the UN accused them of carrying out summary executions.

"We are not going to stop at Goma, we will go as far as Bukavu, Kisangani and Kinshasa," M23

front man

Vianney Kazarama told a crowd massed at a stadium in Goma a day after the rebels overran the eastern city with little or no resistance from UN or government troops.

Rebels said Wednesday they had also seized the town of Sake, about 20 kilometres (more than 10 miles) northwest of Goma. They vowed to press on southward to Bukavu, the other major city on the border with Rwanda.

Kazarama also demanded that President Joseph Kabila leave power, claiming he was not the legitimate winner of last year's disputed presidential election.

But at talks in Kampala, Kabila and the leaders of neighbouring Rwanda and Uganda insisted that the rebels must immediately pull out of Goma, the main city in the mineral-rich but deeply impoverished east.

UN envoy Roger Meece accused the rebels of carrying out "summary executions" of local leaders in their advance.

Meece told the UN Security Council that the ethnic Tutsi rebels who launched their uprising in April were trying to set up "a formal administrative or governing structure" in the region.

"We have received numerous reports of targeted summary executions of those who stand in their way, including government and traditional leaders who resist or fail to cooperate with an M23 administrative structure," he said.

Meece said that since the fall of Goma there had been demonstrations in several cities against the UN presence and the government.

The United Nations


...an organization originally established to war on dictatorships which was promptly infiltrated by dictatorships and is now held in thrall to dictatorships...


and other humanitarian groups have reported killings, abductions, looting and extortion of civilians and fears of a humanitarian catastrophe were growing as electricity and water supplies dried up.

Posted by: Fred || 11/22/2012 00:00 || Comments || Link || E-Mail|| [10794 views] Top|| File under:
Caucasus/Russia/Central Asia
Madonna not driving Russian minors to homosexuality, court rules
ST PETERSBURG: A Russian court has dismissed a lawsuit that sought millions of dollars in damages from Madonna for allegedly traumatising minors by speaking up for gay rights during a concert in St Petersburg.

The ruling came after a one-day hearing that bordered on the farcical.

During it, plaintiffs claimed Madonna's so-called "propaganda of perversion" would negatively affect Russia's birth rate and erode the nation's defence capability by depriving the country of future soldiers.

At one point, the judge threatened to expel journalists from the courtroom if they laughed too much.

The Moskovsky district court in St Petersburg threw out the Trade Union of Russian Citizens' lawsuit and the 333 million roubles ($10.4 million) it sought from the singer for allegedly exposing youths to "homosexual propaganda".

Madonna did not attend the trial, and her publicist, Liz Rosenberg, said on Thursday the star would not comment on it.

Anti-gay sentiment is strong in Russia, particularly in St Petersburg, where local politicians passed a law in February that made it illegal to promote homosexuality to minors.

Six months later, Madonna criticised the law on Facebook, then stood up for gay rights during a concert in St Petersburg that drew fans as young as 12.

"Who will children grow up to be if they hear about the equal rights of the lesbian lobby and manly love with traditional sexual relations?" one of the plaintiffs, Darya Dedova, testified on Thursday. "The death rate prevails over the birth rate in the West; young guys are becoming gender neutral."



Posted by: tipper || 11/22/2012 17:13 || Comments || Link || E-Mail|| [10799 views] Top|| File under:
Economy
Hostess: We got Court approval to close shop
Hostess Brands Inc. announced that the U.S. Bankruptcy Court for the Southern District of New York today approved its emergency interim motion for the orderly wind down of its business and sale of its assets.

Judge Robert Drain approved the motion after the Company and the Bakery, Confectionary, Tobacco and Grain Millers Union (BCTGM) were unable to reach an agreement during an 11th-hour mediation Tuesday.
Posted by: Pappy || 11/22/2012 10:19 || Comments || Link || E-Mail|| [10797 views] Top|| File under:
Shhh, U.S. Leads World In Carbon Emissions Reductions
Over the past six years, the United States has reduced its carbon emissions more than any other nation in the world.

Efforts to curb so-called man-made climate change had little or nothing to do with it. Government mandated "green" energy didn't cause the reductions. Neither did environmentalist pressure. And the U.S. did not go along with the Kyoto Protocol to radically cut CO2 emissions. Instead, the drop came about through market forces and technological advances, according to a report from the International Energy Agency.

Breakthroughs in how natural gas is extracted from underground shale formations were the key factors that led to the reductions, the report said. Natural gas has a low carbon footprint and is widely available in the United States. As a result, entrepreneurs are flocking to extract it from new areas.

"It's good news and good news doesn't get reported as much," John Griffin, executive director of Associated Petroleum Industries of Michigan, said of the lack of reporting about the CO2 reductions. "The mainstream media doesn't want to report these kinds of things."

Rep. Chuck Moss, R-Birmingham, chair of the House Appropriations Committee, said he was unaware of the extent of the fall-off in carbon emissions.

"You know when I found out we've reduced our carbon emissions more than any other country?" Rep. Moss said. "It was when you just told me. So, maybe that says something about how many people even know about it."

Rep. Aric Nesbitt, R-Lawton, a member of the House Energy and Technology Committee, said market forces played a big role in the reductions.

"It's happened because of the move to natural gas along with the slowing economy," Rep. Nesbitt said. "Those are natural causes. Of course the mainstream media wouldn't cover that story. It doesn't fit their narrative."

But the good news might not last for long.

"I'm expecting the worst," Griffin said. "The administration has been looking at more regulation of hydraulic fracking."

Hydraulic fracking, which basically involves shooting water down oil wells or injecting fluids in shale to extract natural gas, has been practiced since 1949, but only recently have more effective methods of extraction been developed.

Rep. Nesbitt said he thinks it's telling that the U.S. environmental movement has turned against hydraulic fracking and started claiming it's an environmental hazard.

"You know about five years ago the environmental groups were supportive of natural gas technology as a cleaner alternative," Rep. Nesbitt said. "All of a sudden when the price of it went down because of the advances in extraction from shale, they're against it.

"I think the reason they turned against it is because they can't control it," Rep. Nesbitt said. "They always want some kind of central control. So what's their real goal? Is it a reduction in carbon emissions, or is it something else?"

Griffin said everyone talks about the U.S. becoming self-sufficient in energy production but their actions aren't always consistent with that idea. Now that there may be a clean, inexpensive way toward self-sufficiency, there's a movement to block it.

"The real question is, to what extent we use our own natural resources or purchase energy from government-owned resources in places like Mexico, Saudi Arabia, Kuwait?" Griffin said. "The world uses $84 million worth of oil a day. Should the money we spend on energy go to our own stockholders or to sheiks?"

Posted by: Beavis at the in-laws || 11/22/2012 07:50 || Comments || Link || E-Mail|| [10797 views] Top|| File under:
India-Pakistan
Government may issue gold bonds
You may soon have options to invest in new financial instruments that are linked to gold, such as a possible gold bond. With savings rates dropping from 35% about five years ago, the government, trying to boost savings and discourage hoarding of gold in physical form as a speculative activity, is planning to soon come out with attractive paper products including gold bonds, riding on India's craze for gold.


Though the details are yet to emerge experts say that in such instruments, investors may be allowed to invest cash or offer gold against an assured minimum return.

At the time of maturity investors are given the option of receiving gold or cash. The funds raised are likely to be used to build infrastructure projects. The government is expected to offer soverign guarantee to notified companies that can sell such bonds and back it up with hedging in global gold markets to assure minimum returns linked to the metal.

Top government sources told Hindustan Times that a gold instrument proposal was discussed at a recent high-level meeting on efforts to boost savings and investment rates in which the chairman of the Prime Minister's Economic Advisory Council (PMEAC), C Rangarajan, and finance minister P Chidambaram were present.

"As the recent RBI data showed a declining trend of savings by Indian households including bank deposits, it was suggested in the meeting that in order to attract household savings, paper products that are linked to gold be developed," a finance ministry official said.

Asked what would be the nature of these instruments, the official said, "We are still in the process of working out options, gold bonds could be one of them."

In the past, India has never issued gold bonds but banks have gold deposit schemes that have not been very successful.

With gold prices soaring in the last couple of years, officials said there is a good chance that the new schemes would find takers unlike the past gold-linked schemes that were on offer that did not do well because investors preferred stocks that then offered higher returns. Now, with stock markets hit by high interest rates that lowered corporate earnings amid a global economic crisis, gold is treated as a safe haven.

Uncertainty in the stock market coupled with US fiscal cliff fear would favour gold and schemes and instruments linked to gold are likely to succeed," said senior economist D H Pai Panadikar.

However, a official in the Planning Commission said, "Breaking the trend of India households that are keen to hold gold in physical form to parking funds in instruments that are linked to gold will take time and may not happen immediately."

India is the largest consumer of gold in world and investment in gold — mostly bought as coins, jewels and bars.

India and China account for nearly 50% of world demand for gold either as jewellery or investments. This year, India imported gold worth $60 billion amid rising prices, while in 2011, it was worth $40 billion, putting pressure on the country's current account deficit that may in turn depreciate the rupee.


Posted by: Au Auric || 11/22/2012 00:00 || Comments || Link || E-Mail|| [10797 views] Top|| File under:
Man shot dead over faulty SIM
[Dawn] A man was

rubbed out

by a shopkeeper over faulty mobile phone SIM (subscriber identity module) in Hazara Colony on Tuesday, police said.

Shahid Amin, 30, a resident of Hazara Colony, who used to deal in old clothes, purchased the SIM from a nearby grocery shop on Monday.

When he got it activated he noticed that the SIM did not carry the balance, although the shopkeeper had told him that it had 75 rupees credit.

Ijaz Anjum, the elder brother of the victim, told Dawn that after activating the SIM he dialed another number through his mobile to check the SIM but he found it empty.

He said after finding no balance in the SIM, Shahid went to Mohammed Amir, the shopkeeper, the next day to complain but the illegal seller of the SIM asked him to come again. When he went to the shop in the afternoon, he was again asked to come in the evening."

Ijaz Anjum said: "Again in the evening Shahid went to the grocery shop, this time Amir and his brother exchanged hot words and all of a sudden the former took out his pistol and fired at my brother."

He said a man informed him about the incident.

Ijaz said: "I was taking my younger daughter to hospital when a resident of the area informed me that my brother Shahid had been shot and injured and is lying outside the grocery shop. When I reached there I found my brother lying in a pool of blood and was alive."
Posted by: Fred || 11/22/2012 00:00 || Comments || Link || E-Mail|| [10795 views] Top|| File under:
International-UN-NGOs
UN Demands Obama Smash State Marijuana Legalization
In a move likely to further alienate the already unpopular United Nations from the American people, a top official with the global body put his ignorance about the U.S. constitutional system on full display by calling on the Obama administration to lawlessly quash recent marijuana legalization initiatives in Washington State and Colorado. Voters in both states approved the decriminalization of the controversial plant on November 6, nullifying unconstitutional federal statutes and a dubious UN narcotics agreement at the heart of the global "war on drugs."


While the international organization obviously has no power to enforce its dictates, UN "International Narcotics Control Board" (INCB) boss Raymond Yans said he hoped disgraced U.S. Attorney General Eric Holder would ignore state laws, the U.S. Constitution, and the will of voters by "challenging" the successful referendums. Similarly, a coalition of former federal "drug warriors," citing UN agreements, called on Obama to speak out against the legalization measures before they were adopted by the electorate. The administration, meanwhile, has suggested that it would continue to enforce unconstitutional federal statutes in those states despite the nullification measures.

"These developments are in violation of the international drug control treaties, and pose a great threat to public health and the well-being of society far beyond those states," the UN's Yans alleged. Despite the half-baked assertions, the 50-year-old UN agreement cited by the global drug boss, known as the "Single Convention on Narcotic Drugs," does not actually purport to require the criminalization of drug possession, according to experts worldwide.

Even if it did, however, the federal government cannot legitimately expand its own powers beyond constitutional limits simply by signing on to UN agreements or making treaties. The U.S. Constitution, of course, does not give the central government any authority to regulate or control any substances. So, like with alcohol prohibition, granting the U.S. government power over drug policy would require a properly ratified constitutional amendment. Otherwise, narcotics issues, under the Tenth Amendment, are constitutionally in the realm of states or the people.

Still, the well-paid Belgian advocate of global governance and planetary prohibition said he was hopeful that Attorney General Holder "will take all the necessary measures" to continue the unconstitutional policy of prohibition in both states. Holder's Justice Department, of course, was exposed trafficking heavy weaponry to Mexican drug cartels as part of Operation Fast and Furious while laundering narcotics money through the DEA. What measures the UN drug czar might be advocating was not immediately clear, though analysts suspect Yans was calling on the disgraced federal official to ignore the U.S. Constitution — a very serious matter.

Voters approving legalization of marijuana, Yans claimed in an attempt justify his arguments in an interview with the Associated Press, sends "a wrong message to the rest of the nation and it sends a wrong message abroad." The UN INCB, though, seemed confident that Obama would obey the outlandish dictates of the self-styled international drug czar
Posted by: Au Auric || 11/22/2012 00:00 || Comments || Link || E-Mail|| [10795 views] Top|| File under:
Science
World's oldest digital computer restarted
One of the world's first digital computers to replace the handwritten calculations of human "computors" is getting an official reboot that could lead to a spot in the Guinness Book of Records.

The 61-year-old Harwell Dekatron — about the size and weight of an SUV — was originally hailed as a slow, steady machine capable of delivering error-free calculations while running for 90 hours a week. It has survived to become the oldest original working digital computer following the announcement of its completed restoration by The National Museum of Computing (TNMOC) in the U.K. today (Nov. 20).

"In 1951, the Harwell Dekatron was one of perhaps a dozen computers in the world, and since then, it has led a charmed life surviving intact while its contemporaries were recycled or destroyed," said Kevin Murrell, a trustee at TNMOC.



The computer relies on 480 relays that have more in common with telephone exchanges rather than modern PCs or Macs. Such relays sit inside a collection of racks that also hold 828 flashing Dekatron valves — gas-filled counting tubes used in the early days of computing rather than the transistors of modern electronics.

"The restoration was quite a challenge, requiring work with components like valves, relays and paper tape readers that are rarely seen these days and are certainly not found in modern computers," said Delwyn Holroyd, a volunteer at TNMOC.

Running the computer requires about 1,500 watts of power — roughly equivalent to the power consumption of a modern hairdryer. By comparison, a laptop might use just 50 watts (1,000 watts being the equivalent of a kilowatt).

The computer does not convert calculations to the modern binary computer code consisting of ones and zeroes. Instead, the Dekatron valves each hold 10 gas-filled tubes that can each be activated as part of its decimal counting system.

Clattering paper readers and printers surround the computer to create a sound more like a roomful of typewriters than the quiet, whirring fans of modern computers.

Harwell Dekatron first served in the Harwell Atomic Energy Research Establishment that represented the U.K.'s main center for nuclear research from the end of World War II through the 1990s. But the computer had become redundant by 1957 and ended up as a teaching computer at the Wolverhampton and Staffordshire Technical College until its retirement in 1973.

The computer joins other relics of the early computing age at The National Museum of Computing, such as a rebuilt Colossus computer originally made by the Allies to break Nazi codes during World War II.

Posted by: Au Auric || 11/22/2012 01:24 || Comments || Link || E-Mail|| [10794 views] Top|| File under:
Home Front: Culture Wars
City University professor: Whites may start race war against Latinos
Linda Martín Alcoff, a philosophy professor, made the remark during a guest lecture at Columbia University. She was invited to speak by the Center for the Study of Race and Ethnicity at Columbia.

Alcoff did not respond to requests for a clarification of her opinion on the likelihood of a race war breaking out between whites and Latinos. The center for the Study of Race and Ethnicity also did not respond to requests for comment.
Posted by: Au Auric || 11/22/2012 00:00 || Comments || Link || E-Mail|| [10794 views] Top|| File under:
Who's in the News
35
[untagged]
3
Hamas
3
Hezbollah
3
Lashkar e-Taiba
3
Govt of Iran
2
Jamaat-e-Islami
2
TTP
2
Ansar Dine
2
Arab Spring
2
Lashkar e-Jhangvi
1
al-Qaeda in North Africa
1
Govt of Pakistan
1
Pirates
1
Govt of Syria
1
Taliban
1
Thai Insurgency
1
al-Qaeda
1
al-Qaeda in Arabia
1
Govt of Sudan
1
al-Qaeda in Pakistan
Bookmark
E-Mail Me
The Classics
The O Club
Rantburg Store
The Bloids
The Never-ending Story
Thugburg
Gulf War I
The Way We Were
Bio
Merry-Go-Blog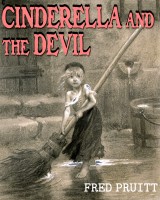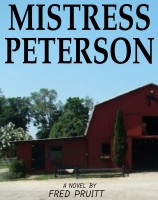 On Sale now!


A multi-volume chronology and reference guide set detailing three years of the Mexican Drug War between 2010 and 2012.

Rantburg.com and borderlandbeat.com correspondent and author Chris Covert presents his first non-fiction work detailing the drug and gang related violence in Mexico.

Chris gives us Mexican press dispatches of drug and gang war violence over three years, presented in a multi volume set intended to chronicle the death, violence and mayhem which has dominated Mexico for six years.
Click here for more information


Meet the Mods
In no particular order...


Steve White
Seafarious
tu3031
badanov
sherry
ryuge
GolfBravoUSMC
Bright Pebbles
trailing wife
Gloria
Fred
Besoeker
Glenmore
Frank G
3dc
Skidmark



Better than the average link...



Rantburg was assembled from recycled algorithms in the United States of America. No trees were destroyed in the production of this weblog. We did hurt some, though. Sorry.
3.225.221.130

Help keep the Burg running! Paypal: