Petraeus mistress loses security clearance
[Daily Nation (Kenya)] Paula Broadwell, the woman at the center of the scandal that felled former CIA director David Petraeus, has been stripped of her security clearance amid an FBI investigation, CNN said Wednesday.

The military clearance allowed Broadwell, a major in the US army reserve and a graduate of the West Point military academy, to have access to some classified US government documents.

FBI agents searched her North Carolina home this week and seized several boxes of documents. US media reports said her computer contained classified material, but no official has yet suggested that she will face charges.
Posted by: Fred || 11/16/2012 00:00 || Comments || Link || E-Mail|| [6526 views] Top|| File under:
-Short Attention Span Theater-
Milan Cathedral Launches Adopt-a-Gargoyle Campaign
[An Nahar] Milan cathedral has launched a campaign to adopt its gargoyles to help it raise the 25 million euros ($32 million) needed to clean up the landmark monument as culture budgets take a hit from the crisis.

A total of 135 gargoyles are up for adoption and donors who cough up more than 100,000 euros ($128,000) will have their name engraved under the gargoyle.

Smaller donations of between 10 euros and 100 euros can be made through the campaign's website at http://adottaunaguglia.duomomilano.it.

The pink marble Gothic cathedral, which was begun in 1387, is a much-loved symbol of the city but has to be cleaned up regularly from pollution.

Gargoyles, which are used as drains for rain water, are typical of Gothic architecture and usually depict grotesque figures.

The cathedral's management said it wanted "to encourage the Milanese and citizens of the world as a whole to be protagonists in the history of the cathedral... a priceless treasure that belongs to all of humanity."

Contacted by AFP, cathedral authorities said that since the launch of the campaign last month they had received eight donations of 100,000 euros as well as several smaller donations for a total of 10,000 euros.

Culture has been one of the sectors hardest hit by the financial crisis in

Italia

. The Italian state allocates just 0.21 percent of its budget to culture, even though it holds half of the world's cultural heritage.

Posted by: Fred || 11/16/2012 00:00 || Comments || Link || E-Mail|| [6487 views] Top|| File under:
Lawyer Sues Microsoft Over Surface Tablet Storage
[An Nahar] A California lawyer is suing Microsoft Corp., claiming the Surface tablet he bought doesn't have all the storage space the company advertised.

Andrew Sokolowski, a lawyer in Los Angeles, claims that he bought a Surface with 32 gigabytes of storage last week. But he quickly ran out of space after loading it with music and Microsoft Word documents.

He discovered that a significant portion of the 32 GB storage space was being used by the operating system and pre-installed apps such as Word and Excel. Only 16 GB was available for him to use.
Posted by: Fred || 11/16/2012 00:00 || Comments || Link || E-Mail|| [6469 views] Top|| File under:
Afghanistan
Lawmakers Call for Special Law to Prevent Child Rape
[Tolo News] A number of Afghan lawmakers have put together a draft law for punishing those found guilty of child rape.


Good idea.




Do we have a definition of child that is mutually agreed upon?

The MPs said parliament has the responsibility to wipe out such crimes and that having a specific law to punish these incidents is a serious necessity. "Raping children is truly a crime.


"Whereas raping grownups is just kinda 'eh?'"




I am given to understand the technical term is 'meh'.

"The parliament has the responsibility to track down the matter and act to prevent these crimes," Faryab MP Naqibullah Faiq said in Wednesday's parliamentary session.

Ghazni MP Ali Akbar Qasemi said the crime deserved its own law. "I think the parliament should make a special draft law for stopping children rape. There should be a fundamental resolution to stop the crime, so that it wouldn't be a matter only reflected by media and not tracked down," he said.

The lawmakers called on justice institutions to apply the full Sharia law punishment to those who are convicted of raping children, adding that the only solution to bring down the climbing rate of reported child rapes is to enforce the law and harsh penalties.

Pointing to a recent rape of a 5-year-old girl in northern Balkh province, they called on the law enforcement bodies to take more seriously investigations into those accused of such deeds.

"Why don't the courts put into practice Sharia (law) for those accused of raping children? This matter should be pursued by the Supreme Court," said Speaker of the House Abdurraouf Ibrahimi.


There is the little matter of getting the police to enforce it. Pakistan, which was once upon a time much more civilized than it is now, has not been able to get their police to make arrests in cases the police think unimportant, so what odds the mostly illiterate and corrupt Afghan policemen can be coerced to do so?
Posted by: Fred || 11/16/2012 00:00 || Comments || Link || E-Mail|| [6479 views] Top|| File under:
Africa Subsaharan
Uganda closes DRCongo border post over rebel tax claim
[Daily Nation (Kenya)] Uganda has closed a key border crossing with Democratic Republic of the Congo
...formerly the Congo Free State, Belgian Congo, Zaire, and who knows what else, not to be confused with the Brazzaville Congo or Republic of Congo, which is much smaller and much more (for Africa) stable. DRC gave the world Patrice Lumumba and Joseph Mobutu, followed by years of tedious civil war. Its principle industry seems to be the production of corpses. With a population of about 74 million it has lots of raw material...
over claims that rebels battling Kinshasa were using it to levy taxes, a Ugandan army

front man

said Wednesday.

Ugandan officials shut down the Bunagana border post this week after complaints from the Congolese government that the M23 rebel group, which seized it in July, was using it to raise funds.

"The Congolese were complaining that M23 were taxing lorries and goods going through, so at the request of the government of Congo we have closed the border," said Felix Kulayigye, a Ugandan army

front man

.

A leaked report from a United Nations


...Parkinson's Law on an international scale...


group of experts has accused senior Ugandan officials of "actively" supporting the M23 rebels.

Kampala has reacted angrily to the allegation, threatening to pull out troops from international peacekeeping missions, including the African Union


...a union consisting of 53 African states, most run by dictators of one flavor or another. The only all-African state not in the AU is Morocco. Established in 2002, the AU is the successor to the Organisation of African Unity (OAU), which was even less successful...


mission in Somalia, unless they are withdrawn.

Posted by: Fred || 11/16/2012 00:00 || Comments || Link || E-Mail|| [6479 views] Top|| File under:
China's Xi Jinping set to take over Communist Party
[Daily Nation (Kenya)] Xi Jinping is set to take the reins of China's all-powerful Communist Party Thursday in a leadership transition that will put him in charge of the world's number two economy for the next decade.

Xi, the current vice president and successor to President Hu Jintao
...Hu has been involved in the Communist party bureaucracy for most of his adult life, meaning his viewpoint has a lot more theory than it does practice. He espouses a Harmonious Society approach, suggesting everybody should play nice or they'll be shot...
, assumes power at an uncertain time with the party facing urgent calls to clean its ranks of corruption and overhaul its economic model as growth stutters.

His long-expected ascension as head of the ruling party is expected to take place before midday (0400 GMT) with the unveiling of a new Politburo Standing Committee, the nation's top decision-making body.

Posted by: Fred || 11/16/2012 00:00 || Comments || Link || E-Mail|| [6519 views] Top|| File under:
Surprise! Jobless Claims Up 78,000 Week After Election; PA, OH Worst Hit
The Department of Labor has announced that new jobless claims rose by a staggering 78,000 in the first week after the election, reaching a seasonally-adjusted total of 439,000. Over the past year, and in the weeks leading up to the election, jobless claims were said to be declining, dipping as low as 339,000, with the media proclaiming that they had reached the "lowest level in more than four years." Now, suddenly, the news seems far less rosy.


From the Department of Labor press release this morning:

In the week ending November 10, the advance figure for seasonally adjusted initial claims was 439,000, an increase of 78,000 from the previous week's revised figure of 361,000. The 4-week moving average was 383,750, an increase of 11,750 from the previous week's revised average of 372,000.

Some of the new claims, especially in New Jersey, were due to Hurricane Sandy--but these were offset by a decline in claims filed in New York. The highest numbers of new filings came from Pennsylvania and Ohio, where there were thousands of layoffs in the construction, manufacturing, and automobile industries.

Both states had been targeted by the presidential campaigns. President Obama highlighted his record of job creation in Ohio in particular, focusing on the automobile industry. The state reported 6,450 new jobless claims in the week after the election--second-highest after Pennsylvania, which recorded 7,766 new claims.

Posted by: Au Auric || 11/16/2012 00:25 || Comments || Link || E-Mail|| [6508 views] Top|| File under:
Obamacare Surcharge Spreads
First Papa John's. Then Red Lobster. Now this: the Obamacare surcharge.


John Metz, a restaurant franchisor who operates 48 locations of Hurricane Grill & Wings, several dozen Denny's locations and a few Dairy Queens, told The Huffington Post Thursday that he'd join the growing list of restaurateurs piling purported Obamacare costs onto their customers and staff.

In his case, though, he's going to label it so all of his customers know about it.

"If I leave the prices the same, but say on the menu that there is a 5 percent surcharge for Obamacare, customers have two choices. They can either pay it and tip 15 or 20 percent, or if they really feel so inclined, they can reduce the amount of tip they give to the server, who is the primary beneficiary of Obamacare," Metz told The Huffington Post. "Although it may sound terrible that I'm doing this, it's the only alternative. I've got to pass the cost on to the consumer."

Although other restaurants have mused about the prospect of cutting hours for employees or passing a few pennies in costs onto customers, Metz's surcharge proposal goes furthest in linking the customer experience with the Affordable Care Act. According to the HuffPo piece, Metz said he hopes the move will encourage his employees to become civically engaged and lobby policymakers.

Earlier this year, John Schnatter, CEO of Papa John's, estimated that the ACA could cause him to tack a few cents onto the price of his pizzas. And Darden Restaurants — which oversees Red Lobster and Olive Garden — described plans to reduce its fulltime workforce to avoid paying health benefits.


Posted by: Au Auric || 11/16/2012 00:00 || Comments || Link || E-Mail|| [6477 views] Top|| File under:
Europe
Greeks throw coffee and eggs at German consul
h/t Gates of Vienna


Greek protesters threw coffee and eggs at Germany's consul to Thessaloniki when he was talking about trade between the countries, officials said on Thursday.

Posted by: g(r)omgoru || 11/16/2012 04:12 || Comments || Link || E-Mail|| [6478 views] Top|| File under:
The Grand Turk
Turkey's AKP Moves to Drop Ataturk from MP Oaths
[An Nahar] Turkey's Islamic-rooted ruling party has proposed removing references to the nation's founding father Mustafa Kemal Ataturk in the parliamentary oath, parliamentary sources said Thursday.

The new wording proposed by the Justice and Development Party (AKP) to a parliamentary committee drafting the new constitution no longer includes the words "principles and reforms of Ataturk," and "secularism".

Lawmakers are obliged to take the oath in parliament after elections in order to take their seats.

However,


a poor excuse is better than no excuse at all...


the new text runs a high risk of being rejected because the committee needs consensus among the four parties in parliament before it can adopt such changes.

The committee is paralyzed by differences between the parties as it tries to draft Turkey's new constitution to replace the coup-era text of 1982, particularly on descriptions of Turkish identity and the rights of the Kurdish minority.

Since the AKP of Prime Minister Recep Tayyip Erdogan came to power in 2002, it has been accused by the opposition of trying to "Islamize" Turkey by stealth.


Golly, why d'you suppose that is?
Posted by: Fred || 11/16/2012 00:00 || Comments || Link || E-Mail|| [6470 views] Top|| File under:
Great White North
Toronto woman denied haircut files human rights complaint
'I want the shop to be cited and forced to give haircuts'


A Toronto barbershop has found itself at the centre of a human rights complaint after its barbers refused to cut a woman's hair.

Faith McGregor, 35, went to the Terminal Barber Shop on Bay Street, back in June looking for a haircut. But she was turned away.

The barbers, who are all Muslim, told her their religion didn't allow them to cut the hair of a woman who is not a member of their family.

McGregor filed a human rights complaint.

Barbara Hall, the head of the Ontario Human Rights Commission, said she isn't surprised by the action. She said that as Canada becomes more diverse, rights are coming into conflict.

"No right is absolute," said Hall. "So no right trumps another."

At the Muslim Association of Canada, many expressed shock that the complaint is being heard.

"It is in the holy Koran, you are not allowed to cut the hair of a woman," said Mohammed Hassan. "Only a woman is supposed to cut the hair of another woman."

But McGregor wants that to change.

"I want the shop to be cited and forced to give haircuts in the fashion they provide [barbershop style] to any woman, or man that asks for one," she said.

McGregor is also asking that a sign be posted in the front window stating both men and woman will be served.

The case will go to mediation in February.
Posted by: Au Auric || 11/16/2012 00:00 || Comments || Link || E-Mail|| [6531 views] Top|| File under:
Home Front: Politix
Tampa Twins Were White House Guests
An anonymous official says that Jill Kelley, who initiated an investigation thet triggered the eventual downfall of CIA director David Petraeus, and her sister had two "courtesy" meals at the White House mess as guests of a mid-level White House aide. Kelley and her family also received a White House tour. The visits occurred during the past three months.

Posted by: RandomJD || 11/16/2012 14:49 || Comments || Link || E-Mail|| [6467 views] Top|| File under:
India-Pakistan
Pakistan carries out first execution in four years
[Geo.TV] DERA ISMAIL KHAN: Government executed first prisoner in four years on Thursday, hanging a convicted murderer who was a former army serviceman, police said.

Despite the execution of Muhammad Hussain in northwest Pakistain, activists do not expect the country's moratorium on the death penalty to be lifted since this case involved someone in the military. The last execution, in December 2008, also involved the death of a soldier.

Pakistain has more than 8,000 inmates on death row, but a moratorium on executions has been in effect for four years. Pak officials say they are working on a draft law to ban the death penalty.

Human rights organizations support the ban, saying that the courts and police in Pakistain are too inept to ensure a fair trial.


That being the charitable view...

"If you look at our investigation system, at the poor quality of the evidence produced in court, how can people get the death penalty on the basis of this?" said Zohra Yusuf, Chairwoman of the Human Rights Commission of Pakistain.

"Most come from underprivileged backgrounds and don't have access to good legal help."

Thursday's execution came after the head of Pakistain's powerful army rejected a plea for clemency, Yusuf said. After the army rejected the plea, the president did not defer the execution, she said.
Posted by: Fred || 11/16/2012 00:00 || Comments || Link || E-Mail|| [6472 views] Top|| File under: Govt of Pakistan
School owner gets bail
[Dawn] The Lahore High Court on Wednesday allowed post-arrest bail to Asim Farooqi, owner of a private school, facing blasphemy charges.

Representing the accused, Advocate Jawad Ashraf argued that his client had no role in the case and the police also failed to establish any direct evidence against him.

He said being an aged and cardiac patient, health of his client could be in danger if he was not released. He requested the court to release his client on bail.

Justice Sagheer Ahmad Qadri granted bail to the accused and directed him to furnish bail bonds of Rs200,000.

Ravi Road police had started the paperwork but haven't done much else against Asim Farooqi and teacher Arfa on charges of blasphemy. The teacher is till on the lam.

Posted by: Fred || 11/16/2012 00:00 || Comments || Link || E-Mail|| [6474 views] Top|| File under: Govt of Pakistan
Christian girl case Judgment reserved on quashment of FIR
[Dawn] The Islamabad High Court (IHC) Chief Justice, Justice Iqbal hameedur Rehman, on Wednesday reserved the judgment on quashment of first information report (FIR) registered against the Christian girl for blasphemy.

Abdul Hameed Rana, the counsel for the accused, had filed a petition in this regard on September 25. The girl was, however, released on September 7 on Rs1 million surety bonds.

The girl was jugged
Drop the rod and step away witcher hands up!
on August 17, 2012 after a resident of Mehra Jaffer, the area where the girl also belonged to, Malik Ummad lodged a complaint with the Ramna police against her accusing her of burning the pages of the Holy Book.

The police in its charge-sheet submitted in the court of district and sessions judge Islamabad in September, absolved the girl of the charges and instead nominated Imam Khalid Jadoon, imam of a mosque, as main accused.

The charge-sheet said that the Imam had included two pages of Holy Koran in the half burnt pages in order to make the evidence against the girl stronger.

It said the Christian girl was mentally weak and uneducated and was not able to distinguish between the papers of holy book or ordinary literature.

The statement of Hafiz Zubair, the prayer caller in the same mosque, was also incorporated in the charge-sheet. He in his statement had disclosed that the Imam had also committed the blasphemy, leading to his arrest.

In October, he and two other witnesses backed out from their statements claiming that the police had attributed to them a false statement which, subsequently, led to the release of Imam Jadoon on bail.

Abdul Hameed Rana, counsel for the Christian girl, on Wednesday told the court that Imam Jadoon trapped his client in the blasphemy in a well planned manner.

"They wanted to expel the Christians from Mehra Jaffer that is why he tried to make a false case against the girl in the case." He said there was no direct evidence against the girl nor had any of the witnesses personally seen the girl burning the pages of the holy book.

The girl is a juvenile and also mentally weak, he added.

Chaudhry Abdul Aziz, counsel for the complainant Malik Ummad, on the other hand told the court that medical report, which showed the girl as minor, was not prepared in accordance with the prescribed procedure.

He said the police on the directions of

bigwig

s distorted the facts of the case.

The accused could avail remedy from the sessions court where she could file acquittal plea under Section 249-A and 265-K, he said.

Deputy attorney general Tariq Mehmood Jahangir also opposed the petition.

He, however, told the court that "since the police have exonerated the girl from the main offence and placed her name in column No. 2 of the charge-sheet, which is reserved for the unconfirmed accused, therefore, the trial court could acquit her in the case."

If the trial court does not entertain her acquittal plea, the girl under Article 199 can approach the IHC for getting appropriate relief, he added.

IHC Chief Justice Iqbal Hameedur Rehman after hearing the arguments form the counsel reserved the judgment which would be announced later.
Posted by: Fred || 11/16/2012 00:00 || Comments || Link || E-Mail|| [6475 views] Top|| File under: Govt of Pakistan
Court in Chitral sentences man to death for blasphemy
[Dawn] A court in northern Pakistain has condemned a man to death for blasphemy, believed to be the first such sentence given under the country's tough laws against blasphemy since a Christian woman was sentenced in 2010.

Hazrat Ali Shah, 25, was convicted of blaspheming against the Holy Prophet (

(PTUI!)

) and the Holy Koran during a quarrel in his village in northern Pakistain in March 2011.

"The additional session judge Azar Khan has passed a sentence on him (Shah) of capital punishment and imprisonment for 10 years under the charges of blasphemy," Syed Zamurd Shah, the district and session judge in the northern city of Chitral, told AFP.

He said that the sentence was announced on Wednesday after people from the village gave evidence against Shah.

Blasphemy is a sensitive issue in Pakistain, where 97 per cent of the population is

Moslem

,


...though it used to be considerably less...

and under the country's penal code insulting the Holy Prophet can be punished by death.

The death penalty was added to the blasphemy law under military dictator General Zia ul Haq

...the creepy-looking former dictator of Pakistain. Zia was an Islamic nutball who imposed his nutballery on the rest of the country with the enthusiastic assistance of the nation's religious parties, which are populated by other nutballs. He was appointed Chief of Army Staff in 1976 by Prime Minister Zulfikar Ali Bhutto, whom he hanged when he seized power. His time in office was a period of repression, with hundreds of thousands of political rivals, minorities, and journalists executed or tortured, including senior general officers convicted in coup-d'état plots, who would normally be above the law. As part of his alliance with the religious parties, his government helped run the war against the Soviets in Afghanistan, providing safe havens, American equipiment, Saudi money, and Pak handlers to selected mujaheddin. Zia died along with several of his top generals and admirals and the then United States Ambassador to Pakistain Arnold Lewis Raphel when he was assassinated in a suspicious air crash near Bahawalpur in 1988...
in 1986 but as yet no-one has been executed for the crime.

Posted by: Fred || 11/16/2012 00:00 || Comments || Link || E-Mail|| [6470 views] Top|| File under:
Science & Technology
U.S. Navy to ditch its dolphin and sea lions in favor of robots
The U.S. Navy's Marine Mammal Program started back in the '60s, and the dolphins and sea lions in it help defend harbors, retrieve sunken equipment and, most dangerously, identify mines for deactivation. By 2017, the Navy wants robots to do all that, instead.

The dolphins and sea lions the Navy uses really pull their weight: they're highly trained, and a team of veterinarians and handlers keep the animals primed and ready to be deployed anywhere in the world. The flip-side to that is that they're also expensive to train and maintain and, unlike a robot, when you lose one, you have to start all over again with a fresh animal. A robot arrives trained right out of the box, and you don't have to worry about its health in said box if you ship it abroad.

So, by 2017, this will be the Navy's new dolphin:


That's the Knifefish by Bluefin Robotics, which can operate continuously underwater for up to 16 hours — a dolphin's stay under the sea is measured in minutes before one needs to breathe. Like a dolphin, however, the Knifefish will use sonar to hunt for mines. The Knifefish could be joined by other 'bots, too — the Navy is purchasing a German-made underwater robotic vehicle to perform similar tasks — and while the dolphins and sea lions are out, divers will work alongside the robots on missions.

Don't bust out the tissues yet, though. According to the BBC, the Navy indicated that "there may still be some specialized missions where sea mammals are needed past 2017."
Posted by: Au Auric || 11/16/2012 00:00 || Comments || Link || E-Mail|| [6527 views] Top|| File under:
Home Front: Culture Wars
Marijuana-dispenser stock gets too high
A company that creates medical-marijuana dispensing machines says its stock is getting way too high.

Medbox MDBX -90.24% shares surged 3,000% this week -- from roughly $4 Monday to $215 Thursday -- before falling to $100 after executives sought to dampen investor enthusiasm.

In a news release today, the company said that the stock's rocket launch, which sent its market cap skyrocketing from $45 million at the start of the week to a staggering $2.3 billion, was ignited by a MarketWatch story Tuesday on how to invest in legalized marijuana (see How to invest in legalized marijuana .) (That's about double the market capitalization of retailer Jos. A. Bank Clothiers.) The stock, which fell around 50% in early trading Friday, still hovers at $100. "We believe an appropriate trading range is between $5 and $10 but, alas, the market will do what it will do," says Medbox founder Vincent Mehdizadeh.
Posted by: tipper || 11/16/2012 19:51 || Comments || Link || E-Mail|| [6518 views] Top|| File under:
Who's in the News
57
[untagged]
6
Govt of Pakistan
4
Hamas
3
Govt of Syria
2
TTP
1
Arab Spring
1
al-Qaeda in Pakistan
1
al-Qaeda in North Africa
1
al-Qaeda
1
Ansar Dine
1
Islamic Jihad
1
Lashkar e-Taiba
1
Salafists
1
Hezbollah
Bookmark
E-Mail Me
The Classics
The O Club
Rantburg Store
The Bloids
The Never-ending Story
Thugburg
Gulf War I
The Way We Were
Bio
Merry-Go-Blog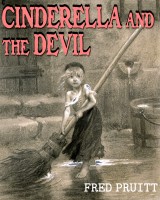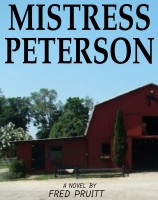 On Sale now!


A multi-volume chronology and reference guide set detailing three years of the Mexican Drug War between 2010 and 2012.

Rantburg.com and borderlandbeat.com correspondent and author Chris Covert presents his first non-fiction work detailing the drug and gang related violence in Mexico.

Chris gives us Mexican press dispatches of drug and gang war violence over three years, presented in a multi volume set intended to chronicle the death, violence and mayhem which has dominated Mexico for six years.
Click here for more information


Meet the Mods
In no particular order...


Steve White
Seafarious
Pappy
lotp
Scooter McGruder
john frum
tu3031
badanov
sherry
ryuge
GolfBravoUSMC
Bright Pebbles
trailing wife
Gloria
Fred
Besoeker
Glenmore
Frank G
3dc
Skidmark
Alaska Paul



Better than the average link...



Rantburg was assembled from recycled algorithms in the United States of America. No trees were destroyed in the production of this weblog. We did hurt some, though. Sorry.
44.200.30.73

Help keep the Burg running! Paypal: