-Short Attention Span Theater-
Australian Elephant Keeper Crushed By 'Mr Shuffles'
[An Nahar]
A female keeper at Sydney's Taronga Zoo was fighting for her life Friday after being crushed against a fence post by "miracle" elephant Mr Shuffles, an animal she had cared for all its life.

An ambulance spokeswoman said emergency services were called to the elephant enclosure and discovered that a woman in her 40s had been badly hurt.

"She had critical injuries, multiple injuries. The patient was unconscious and had stopped breathing," the spokeswoman told Agence

La Belle France

Presse.

Paramedics later told

news hound

s that the woman suffered severe chest injuries and her heart stopped beating for five minutes before she was revived and rushed to hospital.

Zoo director Cameron Kerr said the injured keeper had worked with the elephant, Pathi Harn, since its birth in 2010, an event that made headlines at the time.

Better known as Mr Shuffles after its early wobbly attempts at walking, the elephant was believed to have died during labor but was born alive, defying expert opinion that such an outcome would take a "miracle".

The zoo said the woman was conducting a routine training session when "a young male elephant pinned the female keeper against a bollard".

"Two other keepers in an adjoining stall responded to her call and moved the elephant away," it said in a statement, adding the public was never at risk.

"An investigation has been immediately commenced into this incident and what may have prompted the reaction. It's unknown at this time why the young elephant challenged the keeper."

Kerr described the elephants at the zoo as "domestic" because they "come from families brought up with people", adding: "There's a very close bond between our staff and our animals."

A small herd of Asian elephants was brought to Australia from Thailand in 2006 in a bid to increase numbers of the endangered animals and Taronga Zoo now has eight in captivity.

Posted by: Fred || 10/20/2012 00:00 || Comments || Link || E-Mail|| [6473 views] Top|| File under:
Africa North
Egypt's Islamist FJP Elects New Chief to Replace Morsi
[An Nahar] Egyptian President Mohammed Morsi's Freedom and Justice Party elected former parliament chief Saed al-Katatni on Friday to replace Morsi, who stepped down on taking over the presidency. Katatni, who headed the Islamist-dominated parliament dissolved shortly before Morsi's election in June, beat his rival Essam al-Erian with roughly 67 percent of the vote by party delegates.
Posted by: Fred || 10/20/2012 00:00 || Comments || Link || E-Mail|| [6483 views] Top|| File under: Muslim Brotherhood
Africa Subsaharan
Rawlings' wife disqualified from Ghana presidential polls
[Daily Nation (Kenya)] The wife of Ghana's ex-leader Jerry Rawlings


... former lieutenant in the Ghanian air force, then military dictator for 11 years. He thought he was elected President-for-Life of Ghana in 1993, but was forced to step down his at the end of his term-limited second term when his proxy was defeated ...


, Nana Konadu Agyemang Rawlings, was on Thursday disqualified from running in presidential polls over problems with her nomination forms, an official said.

Candidates had until Thursday to submit nomination papers, but Ghana's electoral commission said Rawlings' forms were not properly completed.

"Portions of the nomination forms were not properly filled by the National Democratic Party and the electoral commission's deadline for filling nominations has passed today," Sylvia Annor, electoral commission spokeswoman, told AFP.

"There were major errors on their forms and they could not meet the deadline to rectify them hence the disqualification."

Posted by: Fred || 10/20/2012 00:00 || Comments || Link || E-Mail|| [6471 views] Top|| File under:
Caribbean-Latin America
Fidel Castro in 'vegetative state' after stroke: doctor
The rumor mill surrounding the health of Fidel Castro churned anew on Friday, despite a letter from the aging Cuban revolutionary published by state media and denials by relatives at home and in the United States that he is on death's door.

Social media sites and some news organizations have reported allegations by a Venezuelan doctor that Castro, 86, had suffered a massive stroke, was in a vegetative state, and had only weeks to live, though the same doctor, Jose Rafael Marquina, has made some claims before that have not panned out.

Marquina told Spain's ABC newspaper that Castro had suffered a "massive embolism of the right cerebral artery" and while not on life support or breathing artificially, was "moribund" at a house in a gated former country club in western Havana.

Posted by: Fred || 10/20/2012 00:00 || Comments || Link || E-Mail|| [6515 views] Top|| File under:
China-Japan-Koreas
East China Sea tension: China conducts naval exercises
China is conducting naval exercises in the East China Sea, state media report, amid heightened tensions with Japan over islands both claim.

The exercises are aimed at "sharpening response to emergencies in missions to safeguard territorial sovereignty", state-run Xinhua news agency said. They involve 11 ships and eight aircraft, including vessels from marine surveillance and fisheries agencies.

The agencies' ships had been "harassed" while in disputed waters, it said.

China said the exercises would take place on Friday, but gave no details of the location in the East China Sea.

China, Japan and Taiwan all claim the islands, called Senkaku in Japan and Diaoyu in China. Japan controls the islands, which lie south of Okinawa and north of Taiwan. Japan's recent acquisition of three of the islands from their private Japanese owner sparked both diplomatic and public protests in China.

It is unlikely the 11 Chinese ships will try to enter Japanese-controlled waters, but if they did it would be a major escalation of the dispute - from one involving civilian vessels to ones explicitly involving military ships and aircraft, says the BBC's Rupert Wingfield-Hayes in Tokyo.

The US has called for cooler heads to prevail in the dispute,


e.g., not Hillary and certainly not Champ...

which has rumbled on for years. US Deputy Secretary of State William Burns visited both Tokyo and Beijing this week for talks.

But Japanese media reports say Japan and the US are planning a joint military exercise in coming weeks that will include retaking a remote island.


Our Marines certainly have an institutional memory of doing such things...

Speaking in London, Japan's Foreign Minister Koichiro Gemba said his government's decision to purchase the islands was pragmatic, because a plan by Tokyo's right-wing governor, Shintaro Ishihara, to buy them had been much more provocative.

"The owner of the islands had already made it clear that he has decided to sell the islands to someone," he said. "Under such circumstance, the Tokyo metropolitan government could have bought them. The situation could have been much worse, if the government didn't buy the islands, I believe that Mr Ishihara would have landed on the islands by now."

While Mr Gemba emphasised Japan's sovereignty over the islands, he said it was crucial for both countries to prevent further escalation of the situation.

"For Japan, China is the largest trading partner. Japan also has the largest number of businesses investing in China. On the issue of sovereignty, Japan cannot concede where it cannot concede. But our economies are interdependent and we want to cherish the mutually beneficial relationship," he said.

"To achieve the goal, Japan and China should maintain and reinforce communications. We also have to respond to the situation in a controlled, restrained and calm manner."
Posted by: Steve White || 10/20/2012 09:34 || Comments || Link || E-Mail|| [6494 views] Top|| File under:
French cyclist 'was prime target' in Alps massacre
Briton Saad al-Hilli, one of five killed on September 5 in a remove forest car park near Lake Annecy, was outside his BMW when the attacker struck, The Daily Telegraph can also confirm for the first time.

Until now, it was assumed that the Hilli family was the prime target in the horrific murder. Mr Hilli, 50, his dentist wife Iqbal, 47, and his 74-year-old Swedish mother-in-law, Suhaila Al-Allaf, were all found dead in the family car that day. All four adults died in blaze of automatic gunfire which also left Mr Hilli's eldest daughter, Zainab, seven, with horrific head and shoulder injuries. Her four-year-old sister, Zeena, survived, apparently by hiding under her mother's corpse on the floor of their car.

It was previously believed French cyclist Sylvain Mollier, 45, who worked at factory that supplies equipment to nuclear power plants, had stumbled on the murder scene. Police, who have analysed different ballistic angles are now working under the assumption that Mr Mollier was shot first, according to Le Parisien. The 45-year-old French father-of-three was hit by at least five bullets. They believe the attacker then surprised Mr Hilli who was outside the vehicle with his oldest daughter when the first shots were fired.

Annecy prosecutor Eric Maillaud on Friday vehemently denied that investigators had any idea of the order the victims were shot, calling it a "web of lies and pure invention". However, he confirmed that it was suspected that Mr Hilli was outside the car when he was shot. He told The Daily Telegraph that close examination of shoe prints in the mud reportedly confirmed this.

Following the provisional scenario cited by Le Parisien, Mr Hilli then desperately rushed back into his car and tried to reverse, but got stuck in the mud at the entrance to the forest. It has been established that a British witness first on the scene found the motor still running and the doors locked. With the Hilli family powerless to move, the gunman opened fire then approached the vehicle and opened fire.

Only once he had executed the Britons did the assailant then turn his attentions back to Mr Mollier to finish him off, according to the reported provisional scenario, as he received a second series of shots at a different angle. They are reportedly certain that the assailant then dragged the French cyclist's body round in an arc towards the car, lying him out beside the vehicle with his arms by his sides.

Gendarmes are said to be convinced that there was only one gunman. According to Le Parisien, they believe he displayed highly "disorderly behaviour" on the crime scene, "going from one victim to the other and going back to another one by one to finish them off". This behaviour, one gendarme was quoted as saying, was "not consistent with the profile of a professional killer".

Mr Maillaud last night furiously denied that police were aware of the order in which the victims were killed but he would not deny that Mr Mollier's body had been moved. He also said that police were looking for a motorbike that British RAF veteran William Brett Martin had crossed before he stumbled on the crime scene. It was seen in the vicinity of the crime scene at around 4pm -- within half an hour of the killings. A local farmer said he saw the rider looking "unsure of the route", and struggling to manoeuvre his bike over potholed roads.

Mr Maillaud last week revealed how the girls posed for three pictures with their parents just 33 minutes before the atrocity was first reported. The prosecutor said that there was particular interest in a bank account in the nearby Swiss city of Geneva in Mr Hilli's name. Believed to contain around three-quarters-of-a-million pounds, it is thought to be linked to the will the Hillis were arguing about.


Which suggest Al Hilli lured the Frenchman there, and the assassin then tidied up the Al Hillis because they knew who did the killing and why.
Posted by: phil_b || 10/20/2012 00:10 || Comments || Link || E-Mail|| [6474 views] Top|| File under:
International-UN-NGOs
Annan Says Anti-Drug Policies Have Failed
[An Nahar] Former U.N. secretary general Kofi Annan

...Ghanaian diplomat who served as the seventh and so far the worst Secretary-General of the UN. Annan and the UN were the co-recipients of the 2001 Nobel Peace Prize for something or other that probably sounded good at the time. In December 2004, reports surfaced that Kofi's son Kojo received payments from the Swiss company Cotecna, which had won a lucrative contract under the UN Oil-for-Food Program. Kofi Annan called for an investigation to look into the allegations, which stirred up the expected cesspool but couldn't seem to come up with enough evidence to indict Kofi himself, or even Kojo...
called Thursday for a discussion on decriminalization of drugs, criticizing the crackdown on traffickers in Mexico led by outgoing President Felipe Calderon.

"When you look at the results of Calderon's efforts, most people will tell you it has not worked. He's got lots of people killed," Annan said at the Brookings Institution in Washington.

"There is need for change in policy, but it has to start with a debate and discussion because there are very strong emotions on either side," Annan said.

Annan served last year on a global commission headed by former Brazilian president Fernando Henrique Cardoso that recommended decriminalization of drugs. He reiterated Thursday that drug laws "have not worked."

"We have applied them (the laws) for decades. It's got the prisons filled with lots of young people who sometimes come out destroyed for having an ounce, or whatever," he said.

"We should approach it through education, health issues, rather than a brutal reaction," he said.

Annan also called more attention to curbing demand for drugs -- which in Mexico's case comes largely from the United States -- rather than just cutting down on supply.

Posted by: Fred || 10/20/2012 00:00 || Comments || Link || E-Mail|| [6473 views] Top|| File under: Narcos
-Election 2012
Setup? Pub caught Ditching Dem Voter Registrations
Democrats launched a fresh round of attacks on Republicans over the issue of voter fraud Friday after a man working for a firm under contract to the Republican Party of Virginia was accused of discarding state voter registration forms.
Doesn't mean he was not a sleeper agent of the Donks, does it?
The documents had been filled out, placed in a folder and stuffed into a bag, store owner Rob Johnson told a Richmond area NBC affiliate. An investigation led law enforcement to Small, who was described by the sheriff's office as a "voter registration supervisor." Small was employed by Pinpoint, a company contracted by the Republican Party of Virginia to register voters.

State and national Democrats pounced on Small's arrest, seeking to link it to the Sproul case and portray it as part of a larger pattern. Brian Moran, chairman of the Democratic Party of Virginia, called for authorities to investigate whether the incident "is part of a larger effort to limit Virginians' access to the ballot."


Along with voter ID and evil stuff like that.


"Given their rhetoric about eliminating voter fraud, Republicans should welcome an investigation to prove that these disturbing incidents are isolated and not a central feature of the GOP campaign effort this year," Moran said in a statement.


Just trying to level the playing field, Mr. Moran. You guys are the ones saying it hardly ever happens, right?




Another difference: the Pub will get prosecuted...
Posted by: Bobby || 10/20/2012 10:03 || Comments || Link || E-Mail|| [6473 views] Top|| File under:
Science
Tractor beam built from rings of laser light
Stand aside, Wesley Crusher: there's a new tractor beam on deck that pulls objects using nothing more than laser light. The device has already grabbed NASA's attention as it could one day prove useful on space missions.


It is well known that light can push on objects – this is the basis for using solar sails to propel a spacecraft. But getting light to pull on something is a bit trickier.

Previous laser-based tractor beams could act like tweezers to move particles, picking up the sample and putting it down a short distance away. A more recent version actually pulls on particles, but relies on temperature variations in the beam, which means it cannot function in space.

In 2011, researchers in China calculated that a type of laser called a Bessel beam, which puts out light in concentric rings, could be designed to make a particle inside the beam emit photons on the side facing away from the beam source. These photons should allow the particle to recoil towards the source. But nobody has so far managed to put the idea into practice.

David Ruffner and David Grier of New York University instead projected two Bessel beams side by side and used a lens to angle them so that they overlapped, creating a pattern of alternating bright and dark regions. Fine-tuning the beam caused photons in the bright regions to scatter toward the beam source, pushing a particle in the beam to the next bright region. The beam thus acts like a conveyer belt, constantly drawing the particle toward the source.

Micrometre moves

Ruffner and Grier used this set-up to move microscopic silica spheres suspended in water over distances of around 30 micrometres. This suggests that such beams could be used to move cells around in lab-on-a-chip devices that perform medical tests. The set-up can also work in air or in the vacuum of space.

This tractor beam set-up has stronger interactions with a wider range of microscopic objects than other versions, adds David McGloin of the University of Dundee, UK, who was not part of the team. "A lot of other tractor-beam technologies are often quite particle-specific," he says.

The new tractor beam might be useful for collecting small dust or atmosphere samples from other worlds and delivering the particles to a robot for analysis.

"NASA contacted us," says Ruffner. "They were wondering, can we put this on a space probe and get dust from a comet?" It is possible, he says, but not any time soon. "This is still very much in its infancy."

Posted by: Au Auric || 10/20/2012 02:09 || Comments || Link || E-Mail|| [6477 views] Top|| File under:
Who's in the News
37
[untagged]
8
Govt of Syria
3
Govt of Pakistan
3
al-Qaeda in Arabia
3
al-Shabaab
2
TTP
2
al-Qaeda
1
Boko Haram
1
Commies
1
Govt of Iran
1
Arab Spring
1
Ansar Dine
1
Hezbollah
1
Jundullah
1
Lashkar e-Taiba
1
Muslim Brotherhood
1
Narcos
1
al-Qaeda in Iraq
Bookmark
E-Mail Me
The Classics
The O Club
Rantburg Store
The Bloids
The Never-ending Story
Thugburg
Gulf War I
The Way We Were
Bio
Merry-Go-Blog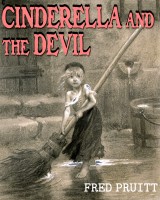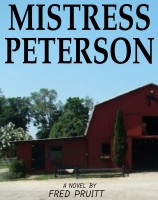 On Sale now!


A multi-volume chronology and reference guide set detailing three years of the Mexican Drug War between 2010 and 2012.

Rantburg.com and borderlandbeat.com correspondent and author Chris Covert presents his first non-fiction work detailing the drug and gang related violence in Mexico.

Chris gives us Mexican press dispatches of drug and gang war violence over three years, presented in a multi volume set intended to chronicle the death, violence and mayhem which has dominated Mexico for six years.
Click here for more information


Meet the Mods
In no particular order...


Steve White
Seafarious
Pappy
lotp
Scooter McGruder
john frum
tu3031
badanov
sherry
ryuge
GolfBravoUSMC
Bright Pebbles
trailing wife
Gloria
Fred
Besoeker
Glenmore
Frank G
3dc
Skidmark
Alaska Paul



Better than the average link...



Rantburg was assembled from recycled algorithms in the United States of America. No trees were destroyed in the production of this weblog. We did hurt some, though. Sorry.
3.234.210.25

Help keep the Burg running! Paypal: