-Lurid Crime Tales-
Ghana crown jewels stolen in Oslo
[Daily Nation (Kenya)] Ghana's King Otomfuo Osei Tutu II has had baggage that his country's embassy confirmed contains crown jewels stolen in Oslo, Norwegian police said on Friday.


Ooh! Ooh! I seen dis movie!


"On Wednesday around 1:00 pm, a suitcase belonging to the king of Ghana was stolen in the lobby of a hotel (the Radisson Blue Plaza)", Inspector Marius Erlandssen in charge of the investigation, told AFP.


He wuz working for George Clooney, see?


The suitcase was at the top of the pile of luggage belonging to the Ashanti sovereign and his entourage when it was taken, he added.

"His personal belongings have great value to him ... (above all) sentimental value since they have been in his family for a long time," Erlandsssen said, while declining to confirm press reports that the luggage contained jewellery.

However the tabloid Verdens Gang quoted the king's secretary, Kofi Owusu Boateng, as saying, "Anyone who carries something of great personal value with them realises that it is a great loss if it's stolen.

"And for those who know our tradition, it is clear that these crown jewels have a tremendous value."

Ghana's embassy in Copenhagen, which is also accredited in Norway, told AFP that Norwegian press reports that the suitcase contained jewellery were correct, but declined to comment further.

"We have video footage of a man leaving (the hotel) with the suitcase. We are working on identifying him. There might be other people involved," Erlandssen said.

King Otomfuo Osei Tutu II is in Oslo to attend a conference organised by the Norwegian-African Business Association on Friday. He arrived in the Norwegian capital on Wednesday and is scheduled to leave on Saturday.

The Ashanti monarch, one of Ghana's most traditional tribal leaders, is one of the country's most revered figureheads and the government regularly consults with him.
Posted by: Fred || 10/13/2012 00:00 || Comments || Link || E-Mail|| [10795 views] Top|| File under:
-Short Attention Span Theater-
Giant Eyeball Washes Ashore in Florida
Keep a sharp eye on this story...


Staring out at the ocean is a favorite pastime for beachgoers everywhere. But not many folks are accustomed to the ocean staring back.

However, that's just what happened the other day for one Pompano Beach, Fla., man.

Gino Covacci was strolling down the beach on Wednesday and saw something ball-like and went to investigate. When he rolled the object over, he found it was, indeed, a ball--a softball-sized blue eyeball.

"It was nice and clear, it was fresh," Covacci told the South Florida Sun-Sentinel.

Covacci immediately handed over the specimen to the Florida Fish and Wildlife Conservation Commission, which planned to preserve the eye and send it to St. Petersburg for analysis.

Covacci believes what he found is the eye of a squid or octopus, but experts examining the eye aren't so sure.

"Because of bone around the eye, we can probably rule out a squid," commission spokesperson Carli Segelson told ABCnews.com. Squid, like octopus, are invertebrates.

So what else has so huge an eye?

"It would be premature to guess," said Segelson. One possibility is that the eye came from a large fish but she declined to speculate further.

"Swordfish is one possibility," said Segelson, "but we can't even say one hundred percent that it's a fish."

Posted by: Fred || 10/13/2012 00:00 || Comments || Link || E-Mail|| [10796 views] Top|| File under:
Africa North
Morsi Vows Justice after Prosecutor Flap
[An Nahar] Egypt's President Mohammed Morsi pledged on Friday to bring to justice Mubarak-era officials, a day after his bid to sack the top prosecutor infuriated a judiciary wary of its new Islamist leader.

Morsi reopened a rift with the judges on Thursday after trying to remove the state prosecutor following acquittals of ex-regime men accused of organizing an attack on protesters during last year's uprising against Hosni Mubarak.


...The former President-for-Life of Egypt, dumped by popular demand in early 2011...


"We will never ignore those who committed crimes against the nation and corrupted it," he said in a speech at a mosque in the coastal city of Alexandria.

"They will be dealt with by the judiciary and legal system," he said in the speech reported by the official news agency MENA.

An influential group of Egyptian judges backed state prosecutor Abdel Meguid Mahmoud's refusal to resign after Morsi ordered his removal, the official Al-Ahram newspaper reported.

Posted by: Fred || 10/13/2012 00:00 || Comments || Link || E-Mail|| [10794 views] Top|| File under: Arab Spring
Egypt's Public Prosecutor Refuses to Resign
[An Nahar]
Egypt's public prosecutor refused to resign on Thursday after President Mohammed Morsi ordered his removal to allay public anger over the acquittals of Mubarak-era officials.

"I remain in my post," Abdel Meguid Mahmud told

news hound

s. "According to the law, a judicial body cannot be dismissed by an executive authority."

Earlier, Morsi had issued a presidential decree "appointing prosecutor general Abdel Meguid Mahmud as Egypt's envoy to the Vatican," state television


... and if you can't believe state television who can you believe?


reported.

According to the decree, Mahmud would be temporarily replaced by one of his aides.

Morsi appointed Mahmud to a post abroad because the Egyptian legal system does not give the president the power to dismiss the public prosecutor, judicial sources said.

Mahmud's removal came just a day after a Cairo court acquitted 24 people-- including the former speakers of Egypt's two houses of parliament Safwat al-Sherif and Fathi Surur -- of organizing a notorious camel-borne assault on protesters last year.

Posted by: Fred || 10/13/2012 00:00 || Comments || Link || E-Mail|| [10794 views] Top|| File under: Arab Spring
Tunisia Speaker Says No Blasphemy Clause in New Constitution
[An Nahar] A key proposal by Tunisia's ruling Islamist party to outlaw blasphemy in the new constitution, which stoked fears of creeping Islamization, is to be dropped from the final text, Assembly speaker Mustapha Ben Jaafar told Agence

La Belle France

Presse.

The agreement to drop the clause follows negotiations between the three parties in the ruling coalition and must still be approved by the committees drafting the constitution, which Jaafar said would be debated by parliament next month.

It comes after President Moncef Marzouki warned that radical Islamist Islamic fascisti pose a "great danger" to the Maghreb region, and following a wave of violent attacks -- blamed on Salafists


...Salafists are ostentatiously devout Moslems who figure the ostentation of their piety gives them the right to tell others how to do it and to kill those who don't listen to them...


-- on targets ranging from works of art to the U.S. embassy.

"There will certainly be no criminalization," Jaafar, the 72-year-old speaker of the National Constituent Assembly, said in an exclusive interview.

"That is not because we have agreed to (allow) attacks on the sacred, but because the sacred is something very, very difficult to define. Its boundaries are blurred and one could interpret it in one way or another, in an exaggerated way," he added.

The plan to criminalize attacks on religious values sparked an outcry when it was first announced by the Islamists in July, with the media and civil society groups warning that it would result in new restrictions on freedom of expression.

Jaafar argued that freedom of expression should be guaranteed, as a key achievement of the mass uprising that ousted former president Zine El Abidine Ben Ali last year.

"There is a fundamental achievement of the revolution that should never be called into question, and that no one should be able to challenge, which is the freedom of expression and of the press."

Government critics have also warned of creeping Islamization in the North African country since Ben Ali's regime was swept away.

Jaafar said that Ennahda, the Islamist party that heads the ruling coalition, will accept dropping the blasphemy clause even though it was at the heart of its political agenda.

Ennahda had even wanted to see its proposed ban on attacks on the sacred become international law, but had modified its position, said Jaafar, who heads Ettakatol, a leftist party allied to the Islamists in a coalition government.

"Sometimes we hold talks within the troika (three-party ruling coalition) and we feel that they (Ennahda) are prepared to let their opinions develop, to move the lines a bit," he added.

Tunisia's interim parliament is tasked with drafting a new constitution but the main sticking point in that task, which has been much-delayed and has threatened to set back elections set for 2013, is the nature of the political system, Jaafar said.

The Islamists have been pushing for a pure parliamentary system, while the other parties want important powers to remain in the hands of the president.

Posted by: Fred || 10/13/2012 00:00 || Comments || Link || E-Mail|| [10794 views] Top|| File under: Arab Spring
Economy
US Prepares to Export Crude Oil
h/t Instapundit


The U.S. is preparing for a role it hasn't held in quite some time: exporter of crude oil. Although America has long been among the world's largest producers of crude oil, the high level of domestic consumption has meant that most of this crude remained within the country for processing and use. But now the FT reports that a number of energy companies have applied to the government for applications to export American crude abroad, mostly to refineries in Canada. New extraction techniques like fracking and the production of new types of oil over the past few years have overwhelmed the capacity of many local refineries, and energy companies are now looking across the border to process their new bounty. And this is all happening surprisingly quickly


The real WOT
Posted by: g(r)omgoru || 10/13/2012 13:08 || Comments || Link || E-Mail|| [10795 views] Top|| File under:
Chinese yuan hits record high against US dollar
Beijing helping out Obama, whom they surely prefer to Romney?

China's currency hit a record high against the US dollar on Friday, in what analysts said could be a response to US political pressure over claims the yuan is vastly undervalued.

The upcoming US presidential election and expectations the US government will soon release its semiannual report on exchange rate policies could have prompted Beijing to guide the yuan higher, analysts said.

The yuan touched an intraday high of nearly 6.2640 to $1.0, according to the China Foreign Exchange Trade System, marking the highest level since 1994 when the country launched its modern foreign exchange market.

"We don't rule out the possibility of China taking pre-emptive action ahead of the US election," Liu Dongliang, an analyst at China Merchants Bank, told AFP.

"But it's more like this move was meant to respond to the upcoming exchange rate report," he said, referring to the US Treasury Department's report on exchange rate policies that will address China, among others.


Posted by: lotp || 10/13/2012 00:00 || Comments || Link || E-Mail|| [10794 views] Top|| File under:
What happens to the children of the unemployed?
There are structural changes happening in the economy that would have hollowed out some jobs anyway. But Obama, Pelosi, Reid and Gathner have made it much worse than it needed to be.

Members of this shadow generation have already started out their young-adult lives with a distinct disadvantage, especially if their parents did not have a college degree or were already struggling to stay within striking distance of the middle class. Children of the unemployed are 15 percent more likely to repeat a grade than their peers whose parents held on to stable jobs, a 2009 study by Stevens and economist Jessamyn Schaller found. They are more likely to live with adults whose health is affected by a job loss. Life expectancy drops by 12 to 18 months for people who are unemployed for a long stretch of time, according to a study by economist Till Marco von Wachter and Daniel Sullivan, the director of research and an executive vice president at the Federal Reserve Bank of Chicago.

Worse, their families may never recover financially; even 15 to 20 years later, losing a job can translate to as much as $140,000 less in lifetime wages, according to a 2009 paper by von Wachter, Jae Song, and Joyce Manchester. For many families, a job loss also nudges them into poverty. From August 2008 to August 2009, Brookings reports that the number of children on food stamps jumped by 3.4 million.

Adulthood doesn't necessarily offer relief, either, for the children of the unemployed: They tend to have a hard time in the job market. A 2005 study showed that children whose fathers lost a job during the recession in the early 1980s earned 9 percent less in wages during their lifetimes than children whose parents held on to their jobs. They were also more likely to end up on unemployment or some form of social assistance as adults.


Posted by: lotp || 10/13/2012 00:00 || Comments || Link || E-Mail|| [10794 views] Top|| File under:
India-Pakistan
Imam in Rimsha Masih blasphemy case released
[Dawn]
A Pak

holy man

who accused a young Christian girl of blasphemy and had been incarcerated
Youse'll never take me alive coppers!... [BANG!]... Ow!... I quit!
for framing evidence was released on Friday, a day after he was granted bail by a court, his lawyer said.

The girl Rimsha Masih spent three weeks in an adult jail after she was incarcerated
Youse'll never take me alive coppers!... [BANG!]... Ow!... I quit!
on August 16 for allegedly burning pages from the Koran, in a case that prompted worldwide condemnation.

She and her family remain in hiding for safety after Rimsha was released on bail and her case was sent to a juvenile court last month, following a medical report that said she was 14.

Hafiz Mohammed Khalid Chishti, the imam of the mosque in Rimsha's area, who first gave police the burned papers as evidence against her, was tossed in the calaboose
... anything you say can and will be used against you, whether you say it or not...
on September 1 for desecrating the Koran himself and tampering with evidence.

"My client has been released and he came out of Adiyala jail today," his lawyer Wajid Ali Gilani told AFP.

Chishti was granted bail on Thursday on one surety and a bond of 200,000 rupees (about 2,000 dollars) by the court in Islamabad, he said.

The

holy man

was incarcerated
Youse'll never take me alive coppers!... [BANG!]... Ow!... I quit!
after his deputy Maulvi Zubair and two others told a magistrate Chishti added pages from the Koran to the burnt pages brought to him by a witness,

Sherlocks

have said.

Zubair and the two others, Mohammad Shahzad and Awais Ahmed, said they had urged Chishti not to interfere with the papers but he told them it was the only way to expel the Christians from the area.

On August 24 Chishti told AFP he thought Rimsha burned the pages deliberately as part of a Christian "conspiracy" to insult

Mohammedan

s, and said action should have been taken sooner to stop what he called their "anti-Islam activities" in impoverished Mehrabad neighbourhood of Islamabad.

Posted by: Fred || 10/13/2012 00:00 || Comments || Link || E-Mail|| [10794 views] Top|| File under: Govt of Pakistan
Who's in the News
37
[untagged]
4
Govt of Syria
4
Arab Spring
4
Govt of Pakistan
3
TTP
1
al-Qaeda in Pakistan
1
Jamaat-e-Ulema Islami
1
Ansar Dine
1
al-Qaeda
1
al-Qaeda in Iraq
1
Fatah al-Islam
Bookmark
E-Mail Me
The Classics
The O Club
Rantburg Store
The Bloids
The Never-ending Story
Thugburg
Gulf War I
The Way We Were
Bio
Merry-Go-Blog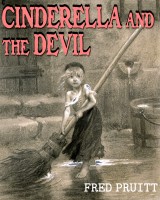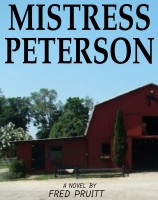 On Sale now!


A multi-volume chronology and reference guide set detailing three years of the Mexican Drug War between 2010 and 2012.

Rantburg.com and borderlandbeat.com correspondent and author Chris Covert presents his first non-fiction work detailing the drug and gang related violence in Mexico.

Chris gives us Mexican press dispatches of drug and gang war violence over three years, presented in a multi volume set intended to chronicle the death, violence and mayhem which has dominated Mexico for six years.
Click here for more information


Meet the Mods
In no particular order...


Steve White
Seafarious
tu3031
badanov
sherry
ryuge
GolfBravoUSMC
Bright Pebbles
trailing wife
Gloria
Fred
Besoeker
Glenmore
Frank G
3dc
Skidmark



Better than the average link...



Rantburg was assembled from recycled algorithms in the United States of America. No trees were destroyed in the production of this weblog. We did hurt some, though. Sorry.
3.235.180.193

Help keep the Burg running! Paypal: