-Short Attention Span Theater-
Ways To Save Money Under Socialized Medicine: TB = "lovesickness"
15-year-old schoolgirl died after 'doctor mistook tuberculosis for lovesickness'

A 15-year-old schoolgirl died of tuberculosis after her bungling GP claimed she was 'lovesick', an inquest heard.

Alina Sarag was seen by more than five doctors at four different hospitals but medics failed to detect the curable disease.

Her distraught parents even called her GP more than 50 times about their daughter's ailing condition over a four-and-a-half month period before her death on January 6 last year.

An inquest heard that her GP, Dr Sharad Shripadrao Pandit, accused her parents of "mollycoddling" her.

Shockingly, he even claimed her symptoms were brought on because she was 'lovesick'.

Her distraught father, Sultan Sarag, 43, broke down as he told Birmingham Coroner's Court: "The doctor said to her 'Did you meet someone on holiday? Are you missing him?'

"She found it very distressing he was suggesting she was lovesick for a boy.

"He said all the problems were in her head and she should see a psychiatrist or spiritual healer.

"When he said that in front of her it totally broke her heart.

"He said she was only doing it to keep me at the house nursing her.

"He [Dr Pandit] said 'It is because of you that she is making it up'.

"He said when she was younger my attitude had a detrimental effect on her.

"I was running around looking after her, nursing her.

"He said 'She's only doing that to keep you in the house so you don't go from there'.

"That's what his explanation was."

Mr Sarag also claimed Dr Pandit refused to test his daughter for TB.

He told the inquest: "He said, 'We don't need these tests, we are not going to get them done either.'

"As you tried to progress he just totally changed the subject."

Mr Sarag - who is also being treated for TB - told the inquest his daughter vomited up to 10 times a day and had to be carried to bed "like an old woman with weak legs".

He added that he made more than 50 phone calls to the GP's surgery in Birmingham but Dr Pandit failed to return his calls.

Mr Sarag said: "There was mass neglect. The medical profession, as soon as they mess up they hide."

Alina first contracted TB in 2009 after a girl at her school was diagnosed with the illness.

She was prescribed a course of antibiotics at Birmingham Chest Clinic but medical staff never followed up her treatment.

Alina was struck down again in July 2010 after returning from a trip to Pakistan with her family.

The inquest heard a simple phlegm test would have shown Alina was suffering from TB but this was never carried out.

Instead, doctors shrugged off her family's concerns and told them Alina was suffering from a chest infection despite being classed as a "high risk" patient.

Alina's weight plummeted and at one point she was so ill she could only tolerate baby food.

After doctors at Heartland and City hospitals did not detect TB, Alina was admitted to Sandwell Hospital where she stayed for five days.

TB was picked up but no phlegm test was carried out and a chest X-ray was thought to have found a chest infection.

She later saw a clinical psychologist at Birmingham Children's Hospital but was in too much pain to complete the assessment.

On January 6, 2011 Alina was rushed to hospital after suffering breathing difficulties and she died of a cardiac arrest.

Following her death, Alina, who attended Golden Hillock School in Sparkhill, Birmingham, a clinical review revealed doctors missed repeated opportunities to diagnose her condition.

The family have enlisted Birmingham-based solicitors Irwin Mitchell.

The inquest, which is expected to take up to six days and call 20 witnesses, continues.

TIMETABLE OF MISSED OPPORTUNITIES

August 26, 2010: Alina referred to Heartland Hospital but given all-clear.

October 5, 2010: Alina referred to Birmingham Children's Hospital, but history of TB not picked up and hospital queried typhoid or an infection.

October 12, 2010: Alina transferred to Sandwell Hospital after going to City Hospital in Birmingham. She remains there for five days and TB is noted but sputum test not carried out.

October 30, 2010: Alina attended Birmingham Children's Hospital where doctors dismissed her condition was "psychological issue".

December 14, 2010: Saw clinical psychologist but was in such extreme pain that the psychologist could not complete the assessment.

January 6, 2011: Mr Sarag dials 999 after Alina has breathing difficulties but she dies of cardiac arrest.
Posted by: gorb || 05/15/2012 16:17 || Comments || Link || E-Mail|| [438 views] Top|| File under:
Chris Matthews Takes His Place Among Those He Has Ridiculed
Chris Matthews appeared on Monday's "Jeopardy!" alongside CNN's Lizzie O'Leary and former White House press secretary Robert Gibbs in a special "Power Players" edition of the game show, taped last weekend in Washington.


So since Chris Matthews was on MSLSD he get the title of "Power Player"?


And the host of MSNBC's "Hardball," to put it politely, bombed.

Problems started for Matthews when he requested a category in the form of a question.

"Let's go back to, what is 'Crossword Clues E?'" Matthews said. "I mean, I'm sorry, let's go $200 for the category 'Crossword Clues E.'"

For the answer "Full name of the U-2 pilot shot down over the Soviet Union in 1960," Matthews responded, "Who is Gary Powers?" The correct response was "Who is Francis Gary Powers?"

"We need the full name," host Alex Trebek told Matthews.

"Who is Gary Powers?" Matthews said, repeating himself.

"No," Trebek said to audience laughter.

Later, after Trebek said, "A U.S.D.C. is one of these, charged with the jurisdiction of a specific region," Matthews responded, "What is a U.S. attorney?"

The correct answer was "What is a district court?"

"In 1986, the Supreme Court ruled that the 'hostile environment' type of this can be sex discrimination."

Matthews responded, "What is a hostile workplace?" The correct answer was "What is sexual harrassment?"

In the category "6-Letter World Capitals," the clue was "St. Basil's Cathedral is there." Matthews responded: "What is Istanbul?"

The correct answer: "What is Moscow?"

Conservative bloggers gleefully recounted Matthews' performance, noting that he once used "Jeopardy!" to criticize Sarah Palin.

"In a delicious example of instant karma," Billy Hallowell wrote on TheBlaze.com, "the self-proclaimed brainiac got his chance to show American how smart he was, but came up quite short."

"This guy has the nerve to ridicule anyone," Noel Sheppard wrote on NewsBusters.org. "Where do you find 'attorney' in the acronym 'U.S.D.C.'?"

All three contestants failed to correctly answer the "Final Jeopardy!" clue. Matthews finished last with $2,300. Gibbs won with $5,600; O'Leary came in second with $4,200. For the win, Gibbs collected $50,000 for the Pine Hills Literacy Project. Matthews and O'Leary were given $10,000 each for their respective charities.


Maybe this will help cure Chris's "Tingly Leg Syndrome".


Perhaps we should've all seen this coming. As Politico noted on Monday, Matthews finished with no money during a rehearsal.
Posted by: gorb || 05/15/2012 15:45 || Comments || Link || E-Mail|| [288 views] Top|| File under:
Africa North
Abul-Fotouh to show off his support in Friday rally
[Al Ahram] Presidential candidate Abdel-Moneim Abul-Fotouh's campaign has invited his supporters to a huge event called "Strong Egypt" that it will hold next Friday afternoon at Cairo Stadium.

The event, which takes its name from Abul-Fotouh's presidential platform, will be attended by the presidential candidate and a number of the prominent public figures who have announced that they are supporting the moderate Islamist's presidential bid.

According to the campaign's official Facebook page, the event is designed to display the size of Abul-Fotouh's support. The event will include a march to the stadium from Rabaa Al-Adawaya mosque, organised by the campaign and the Masrena movement.

Cairo International Stadium is the second largest stadium in the Arab world, with a seating capacity of 75,000.

Abul-Fotouh's event comes after huge rallies were organised by the

Moslem Brüderbund

and Freedom and Justice Party to support their candidate Mohamed Mursi. Thousands of supporters attended the events in Mansoura, Alexandria and Giza in recent weeks.

Posted by: Fred || 05/15/2012 00:00 || Comments || Link || E-Mail|| [297 views] Top|| File under: Arab Spring
Africa Subsaharan
Seven Pakistani peacekeepers wounded in DR Congo: UN
[Dawn] A crowd surrounded a UN peacekeeping unit in eastern Democratic Republic of Congo on Monday and opened fire, wounding seven Pak peacekeepers, UN officials and diplomats said.

Other peacekeepers in the contingent were hurt by stones thrown by the 1,000-strong crowd around the base in the Bunyiakiri district of South Kivu province, said UN

front man

Martin Nesirky.

The peacekeepers were Paks, according to diplomatic sources. The

maimed

men were taken to hospital in Goma, the main city in eastern DR Congo.

Pakistain asked the UN Security Council to hold a meeting on the attack and make a condemnation, diplomats said.

The crowd was apparently protesting against attacks in the region carried out by Democratic Forces for the Liberation of Rwanda rebels, Nesirky told a briefing.

The UN mission in DR Congo reported that "elements" of a Mai-Mai group, the Rai Mutomboki, "may have been part of the protest and may have fired on the peacekeepers," Nesirky said. The Rai Mutomboki is an armed self-defense group.

"The mission is monitoring the situation and has sent reinforcements to the area, which is now reportedly calm but tense," the UN

front man

said.

Posted by: Fred || 05/15/2012 00:00 || Comments || Link || E-Mail|| [446 views] Top|| File under:
Caribbean-Latin America
Mexican Presidential Poll, May 15th

For a map, click here

Chris Covert
Rantburg.com

With less than seven weeks to go until the July 1st elections, Partido Revolucionario Institucional (PRI) presidential candidate Enrique Pena Nieto continues to maintain a commanding lead over his nearest rival Partido Accion Nacional (PAN) presidential candidate Josefina Vazquez Mota by 20 percentage points, the same lead he has had since the start of the campaign March 30th, according to data supplied by an ISA-GEA poll published in Milenio news daily.

The political week started with a debate, and a national as well as international press distracted by the cleavage of a Mexican model for all of 15 seconds at the start of the debate. The week continued with barbs against Pena Nieto, especially with reference to his past associations with former president Carlos Salinas de Gortari, and PRI's response to those attacks.

Last week, just after a week of several unsettling press gaffes and strong, if disturbing indications of a campaign that is imploding, Vazquez Mota told reporters that internal polling placed her candidacy within ten percentage points of Pena Nieto. Her claim has some justification, since the polling done by PAN in the Michoacan elections was a more accurate reflection of how close that race was than news polls had indicated at the time.

Despite that seeming good news, leftist candidate Andres Manuel Lopez Obrador briefly overtook Vazquez Mota earlier in the week by less than two percentage points, only to slide back to third place. Despite that setback, Lopez Obrador continued to protest to his supporters that he would win, and by a comfortable margin.

When undecided voters are excluded by the polling, Pena Nieto continues to maintain a comfortable lead of slightly less than 15 percent, which he has held since the start. Still, Mexican undecided voters are the second largest block, as this writer has pointed out before, a possibly worrying trend for the frontrunner, albeit all the current undecided voters are unlikely to break for any one of the candidates.

In the two weeks before the next presidential debate it will be interesting to see if Pena Nieto and the PRI can maintain this lead all the way into the elections. So far he has been not only the candidate to beat but also has been comfortable enough in his lead to revert to the old PRI tactic of co-optation, in which the goal is to poach support from political rivals.
Posted by: badanov || 05/15/2012 00:00 || Comments || Link || E-Mail|| [563 views] Top|| File under:
China-Japan-Koreas
Manila will not recognise China's ban on fishing
[Gulf News] The Philippines yesterday said that while it does not recognise a Beijing-declared ban on fishing in certain areas of the South China Sea, it will impose its own restrictions if only to conserve marine resources in the area.

Reports reaching Manila said the South China Fisheries Administration Bureau of the Ministry of Agriculture had recently imposed a ban on fishing in areas of the South China Sea, including the Scarborough Shoal in northwestern Philippines, from May 16 to August 1.

The imposition of the ban is part of measures observed annually since 1999 to allow fish and other marine life to replenish their stocks.

Manila said that it would not abide by the ban because the areas identified by China overlap with the country's 200 nautical mile exclusive economic zone (EEZ).


Posted by: Fred || 05/15/2012 00:00 || Comments || Link || E-Mail|| [294 views] Top|| File under: Commies
Europe
Greeks hit the ATMs
Greek depositors withdrew €700 million ($898 million) from local banks Monday, the country's president said, as he warned that the situation facing Greece's lenders was very difficult.
Posted by: Besoeker || 05/15/2012 16:37 || Comments || Link || E-Mail|| [289 views] Top|| File under:
New Greece elections after talks fail
Greece will hold a new election in June after days of talks failed to resolve the country's political deadlock, party leaders say.

The Athens Stock Exchange plunged on the news, diving 4.86 per cent minutes after the announcement before recovering somewhat.

The May 6 election left no party with enough votes for a majority in parliament and repeated efforts over nine days to cobble together a coalition government proved fruitless.

"The country is unfortunately heading again to elections," Socialist party leader and former finance minister Evangelos Venizelos said. "It is heading back to elections in a few days under very bad circumstances, because certain people coldly put their short-term party interests above the national interest."

The protracted political uncertainty has worried Greece's international creditors, who have extended the country billions of euros in rescue loans over the past two years. The election campaign was dominated by the debate over Greek's dismal financial state and the strict austerity measures taken in return for the bailout - and anti-austerity parties on both the right and the left made huge gains in the vote.

Venizelos said the head of the small Democratic Left party, Fotis Kouvelis, had proposed forming a two-year government, but had insisted that it include the anti-bailout radical left Syriza party.
Posted by: tipper || 05/15/2012 11:00 || Comments || Link || E-Mail|| [297 views] Top|| File under:
Euro Officials Begin to Weigh Greek Exit
[Bloomberg] Greece's possible exit from the euro moved to the center of Europe's financial-crisis debate, rattling markets as authorities in Athens struggled to form a government. Meetings brokered by Greek President Karolos Papoulias were set to continue today after Syriza, the leading anti-bailout party, rejected a unity government following inconclusive elections May 6. That moved the country closer to a new vote, with at least five European central bankers broaching the once- taboo topic of its exit from the euro.
Posted by: Fred || 05/15/2012 00:00 || Comments || Link || E-Mail|| [298 views] Top|| File under:
Home Front: Politix
Secure Communities deportation program expanding to NY & MA, despite Dem governors' objections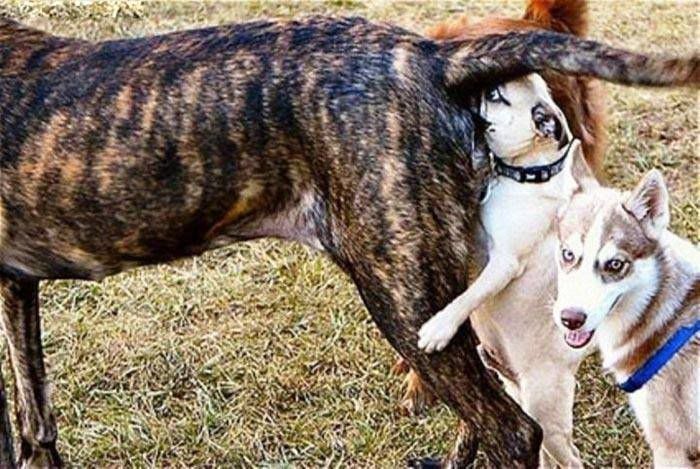 Once again I will take the opportunity to point out the difference between illegal aliens and illegal immigrants. They are not immigrants, and they have nothing to do with immigration. This confusion of terms is one of the liberal MSM's greatest triumps in our day. I have nothing against orderly, assimilable immigration, but I am against illegally entering my country, as I am against illegally entering another country except to escape persecution, harrassment, and death. The only reason any governor would allow these risks in amongst the people they are sworn to protect is because they are trying to buy their vote with the legitimate people's safety and money.


On Tuesday, a federal deportation program that scours local jails for illegal immigrants will expand into New York and Massachusetts, despite objections from the Democratic governors of those states.


Lots of people legally come to visit New York. Most of them legally leave.

New York Gov. Andrew Cuomo and Massachusetts Gov. Deval Patrick said they opposed the Secure Communities fingerprint sharing program because it interferes with local policing priorities. Under the program, the fingerprints from local jails are matched against a federal immigration database. Immigration and Customs Enforcement (ICE) then asks local jails to detain people they think may be in the country without authorization, while it decides whether to try to deport them. Immigrants rights advocates say the program expels thousands of people who have no criminal records and makes witnesses to crimes afraid to come forward because they mistakenly believe they will be fingerprinted and deported.


No criminal record - except for illegally entering the country.




The odds that they did something illegal go up if they're found in jail...

The federal government at first gave the impression that states and counties could opt out of Secure Communities, before reversing course and saying it would be up and running in every county by 2013, with or without local officials' consent. ICE officials say Secure Communities allows them to focus on deporting criminals, the agency's top priority. ICE recently changed one aspect of the program so that fewer illegal immigrants without criminal records who are fingerprinted after minor traffic violations--such as driving without a license--are detained.

But some counties, such as Santa Clara County in California and Cook County in Illinois, refuse to place detainers on people at ICE's request. After Secure Communities was implemented in Washington state in April despite Gov. Chris Gregoire's objections, immigrant rights groups urged King County officials to join those counties in refusing to cooperate with ICE, according to the AP. It's unclear if the federal government will take action against counties that ignore ICE's detainers.
Posted by: gorb || 05/15/2012 16:00 || Comments || Link || E-Mail|| [292 views] Top|| File under:
Israel-Palestine-Jordan
'Israel Site Of 10,000 Cyber Attacks A Minute'
Some 10,000 cyber attacks occur in Israel every minute, according to Interpol President Khoo Boon Hui, who spoke at the international police organization's European Regional Convention in Tel Aviv on Tuesday.
 
According to Khoo,

forces of Evil

and criminals are quick to utilize new technologies to carry out the attacks. He said that 80% of online violations are committed by crime organizations.

Khoo suggested that many criminals worldwide are abandoning conventional theft in favor of the cyber variation due to the high payoff; banks in the US lose $900 million a year to cyber crime. He noted that sophistication is required in order to get an advantage over internet criminals.


Posted by: trailing wife || 05/15/2012 08:08 || Comments || Link || E-Mail|| [277 views] Top|| File under:
Science & Technology
Canon Seeks Full Automation in Camera Production
[An Nahar] Canon Inc. is moving toward fully automating digital camera production in an effort to cut costs -- a key change being played out across Japan, a world leader in robotics.

If successful, counting on machines can help preserve this nation's technological power -- not the stereotype of machines snatching assembly line jobs from workers, Jun Misumi -- company

front man

, said Monday.

The move toward machine-only production will likely be completed in the next few years, perhaps as soon as 2015, said Misumi, although he declined to give specific dates.

Japanese manufacturers have been moving production abroad recently to offset the earnings damage from the soaring yen. And fears are growing about a hollowing-out of Japan Inc. as jobs move to China, India and the rest of Asia, where labor costs are cheaper.

Misumi was adamant that jobs won't be cut at Canon.

"When machines become more sophisticated, human beings can be transferred to do new kinds of work," he said.

Toyota Motor Corp. is also working on beefing up automated production not only to cut costs but achieve better quality. In a recent plant tour for

news hound

s, Toyota showed how welding got much faster and more precise through instantaneous laser-welding.

Toyota used that technology to make Lexus luxury models move and withstand sharp turns better.

Despite growing pressure from the high yen, Toyota is innovating production efficiency to keep annual Japan production at 3 million vehicles, about a third of its global production, by reducing costs through boosting robotics use.
Posted by: Fred || 05/15/2012 00:00 || Comments || Link || E-Mail|| [432 views] Top|| File under:
Syria-Lebanon-Iran
Baalbek Archbishop Hands Muslim Girl who Converted to Christianity Back to Her Family
[An Nahar] Archbishop of Baalbek-Deir al-Ahmar Semaan Atallah handed over on Monday Banin Qataya back to her parents after she had left their home two weeks ago.

Qataya, who had converted to Christianity from Islam three years ago, had fled her home following psychological and physical abuse from her father as a result of her conversion, said Semaan.

He revealed that she had left her home "out of her own freewill."

She was handed over to her parents at Hizbullah official Sheikh Mohammed Yazbek's office.

Semaan said: "Qataya left her home and her parents had the right to search for her."

"We had the duty to help to find out what she wants," he continued.

"My hand is extended to Sheikh Yazbek to cooperate in order to demonstrate

Leb

's message of coexistence in the region," he stressed.

For his part, Yazbek said: "This issue should be dealt with in an open heart and mind."

The pastor of Baalbek's Our Lady of Good Help Church, Father Walid Gharious, aka Father Elias Maroun Gharious, was recently kidnapped for baptizing the girl.

Her father Sheikh Ahmed Qataya had vowed to LBC television on Thursday that he will recover his daughter "even if it will create a civil war in

Leb

."

On May 7, unknown individuals kidnapped Father Walid Gharious on the Baalbek road near the intersection leading to the town of al-Ansar.

He was released later that day.

LBC had said that Gharious was handed over to Yazbek following his release.

Posted by: Fred || 05/15/2012 00:00 || Comments || Link || E-Mail|| [298 views] Top|| File under:
Who's in the News
45
[untagged]
4
al-Qaeda in Arabia
3
Govt of Syria
2
TTP
2
al-Shabaab
2
Commies
2
Govt of Iran
2
Govt of Pakistan
1
Taliban
1
Thai Insurgency
1
al-Qaeda
1
Govt of Sudan
1
al-Qaeda in Iraq
1
Hizb-ut-Tahrir
1
Jamaat-e-Islami
1
Jamaat-e-Ulema Islami
1
Lashkar-e-Islami
1
Pirates
1
Arab Spring
1
Baloch Liberation Army
1
Boko Haram
Bookmark
E-Mail Me
The Classics
The O Club
Rantburg Store
The Bloids
The Never-ending Story
Thugburg
Gulf War I
The Way We Were
Bio
Merry-Go-Blog
Hair Through the Ages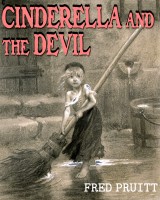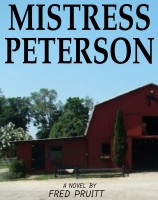 On Sale now!


A multi-volume chronology and reference guide set detailing three years of the Mexican Drug War between 2010 and 2012.

Rantburg.com and borderlandbeat.com correspondent and author Chris Covert presents his first non-fiction work detailing the drug and gang related violence in Mexico.

Chris gives us Mexican press dispatches of drug and gang war violence over three years, presented in a multi volume set intended to chronicle the death, violence and mayhem which has dominated Mexico for six years.
Click here for more information


Meet the Mods
In no particular order...


Steve White
Seafarious
Pappy
lotp
Scooter McGruder
john frum
tu3031
badanov
sherry
ryuge
GolfBravoUSMC
Bright Pebbles
trailing wife
Gloria
Fred
Besoeker
Glenmore
Frank G
3dc
Skidmark
Alaska Paul



Better than the average link...



Rantburg was assembled from recycled algorithms in the United States of America. No trees were destroyed in the production of this weblog. We did hurt some, though. Sorry.
3.236.97.49