Idiot of the Day: Man exposes himself at Association for the Blind
A man exposed himself to a woman inside the Bucks County Association for the Blind.

Newtown Township police said the incident occurred about 2 p.m. Friday inside the bookstore at the offices at 400 Freedom Drive.

The woman told police the suspect is a skinny, black male, between 35 and 45 years old, about 5 feet 10 inches tall and was wearing a black track suit.


How on earth could she tell that? Unless .... Oh, nevermind. I don't think a crime was commited after all.


Officers checked the area along with Newtown Borough police and could not find the suspect.


Check the DNA sample he probably left behind thanks to the witness.
Posted by: gorb || 05/03/2012 02:42 || Comments || Link || E-Mail|| [6471 views] Top|| File under:
-Short Attention Span Theater-
Treasure Hunter Says He Has Located Bin Laden's Body
That smiling guy is Bill Warren, the Californian treasure hunter who claimed he was searching for Osama Bin Laden's dead body back in June 2011. He didn't find him then, but now he claims he has located the cadaver.


What? Even the crabs wouldn't have him?


Warren—who claims he has discovered more than 200 shipwrecks during his career as a treasure-hunter—says that bin Laden's body is still at that same location, deep under water. His thought is that, since the Navy weighted down the bag, the body hasn't moved from where it was dropped. He is now trying to rent Russian deep diving equipment to locate his payload, and to conduct DNA tests once he finds him.

At least, that's what he believes. He says he pinpointed the drop point from photos recently released by the US Navy.

Warren is now in Azerbaijan, apparently working for their government in a contract to locate some old ships. But he is ready to start the diving for Osama's body bag: he says he's aiming at starting the mission on June 1, and that he may be able to find the body in "under a week." He also claims that the search would last a maximum of three months. He declares that his only fear is that the US Government would kill him or sink his boat.


Trust me, you have nothing to fear except fear itself.


Warren is now searching for $200,000 to finance the whole operation (Bill, I suggest Kickstarter).


Try George Soros.


He wouldn't have needed that money had he located the Trinidad, the famous Spanish ship loaded with Aztec gold that sunk in the coast of California in 1540. Warren has repeatedly tried to locate that treasure, once in 1976 and then again in 1987. Back then he claimed he had located the Trinidad, but obviously he didn't.

The same could probably be true with Bin Laden's body. It's highly unlikely that, even if he were right about the location—and again, there's very little chance he is—he would be able to find a body bag in the bottom of the deep sea.


No, Obean had his body stuffed. He's in a closet in the oval office. Since he's just taken a dose of his home-made viagra when they caught him, they're using him as a coat rack.


Warren says he is doing this because he doesn't "believe the Obama administration" and he wants to have proof that it is really his body. But, if he doesn't believe President Obama and the United States Navy, why would the body be down there at all? If he thinks that they are lying, the most logical thing is to believe that they never buried the body at sea.


Tell all the jihadis. It's just a couple of miles off the Pakistani shore. They can swim out their easily and check for themselves.


But who knows, maybe Bill will prove himself right this time. Or maybe the body will not be there because Osama bin Laden is alive and well, playing cards and drinking mai tais with Elvis and Marilyn, in that secret government paradise island in the middle of the Pacific.


Why don't you ask Nancy to check into it? You can tell her she needs to go there to see who's there.
Posted by: gorb || 05/03/2012 02:32 || Comments || Link || E-Mail|| [6510 views] Top|| File under:
World Record for Fastest Motorized Toilet
[An Nahar] Stunt woman Jolene Van Vugt was flushed with pride Wednesday after setting a new land speed record for the fastest motorized toilet.


Flushed with pride?


Van Vugt, a former Canadian motocross champion, steered the contraption through some early wobbles to 75 kilometers per hour (46 mph) in Sydney, seven kilometers more than the previous Guinness world record.

Police were on hand to record the feat.
So, Muldoon, how's it feel to be part of history?
I'm speechless, sarge. Speechless...
"I flew into Australia yesterday


...and boy are my arms tired...


and came out here to jump straight on the toilet," said the 31-year-old.

"That was so fun and I'm stoked to get the record."

Van Vugt, who is in Australia to perform at the Nitro Circus stunt show based on the hit MTV series, holds a host of world records, including being the first woman to backflip a dirt bike.

Posted by: Fred || 05/03/2012 00:00 || Comments || Link || E-Mail|| [6465 views] Top|| File under:
Stray parakeet gives home address to Japanese police
[Daily Nation (Kenya)]
A pet parakeet was returned to its owner Wednesday after the lost bird told police its home address near Tokyo.

The male bird had

beat feet

early Sunday morning from its owner's home in the city of Sagamihara, west of Tokyo, and remained

on the lam

before perching on the shoulder of a guest staying in a nearby hotel.

Handed over to local police, the bird did not speak until Tuesday evening, when it blurted out the names of the city and district where its owner's house is located, said a

front man

for the north Sagamihara

cop shoppe

.

It then produced the home's block and street number as a trio of astonished

coppers

listened to the now talkative bird.

The bird's owner, a 64-year-old woman, once lost another parakeet after it flew away and was determined to prevent a repeat, the

front man

told AFP.

"So the owner decided to teach the address to this parakeet after she bought it at a pet shop two years ago," he said.

"The bird's name was found to be Piko-chan as it said, 'You're pretty, Piko-chan'."

Posted by: Fred || 05/03/2012 00:00 || Comments || Link || E-Mail|| [6499 views] Top|| File under:
Africa Horn
Eritrea leads world in press censorship: report
[Daily Nation (Kenya)] Eritrea


...is run by the People's Front for Democracy and Justice (PFDJ), with about the amounts of democracy and justice you'd expect from a party with that name. National elections have been periodically scheduled and cancelled; none have ever been held in the country. The president, Isaias Afewerki, has been in office since independence in 1993 and will probably die there of old age. ...


has surpassed

North Korea

as the world's top press censor, with Syria and Iran placing third and fourth in a new list published Wednesday by the Committee to Protect Journalists.

The New York-based rights group said Eritrea had climbed to the top of the list by banning all foreign media and controlling every detail of the local media's coverage through its information ministry.

"Every time (a journalist) had to write a story, they arrange for interview subjects and tell you specific angles you have to write on," it quoted an exiled Eritrean journalist as saying on condition of anonymity.

"We usually wrote lots about the president (Issaias Afeworki) so that he's always in the limelight."

Secretive and highly authoritarian North Korea slipped to second after topping the list last year, with the CPJ saying "some tiny cracks have emerged" such as the opening of an

News Agency that Dare Not be Named

bureau in the capital Pyongyang.

However,


we can't all be heroes. Somebody has to sit on the curb and applaud when they go by...


foreign

news hound

s are only rarely allowed in and details about Pyongyang's nuclear program and the new power structure following the death of ruler
Kim Dear Leader Jong-Il
... hereditary dictator of North Korea. His definition of reunification isn't the same as the definition in Seoul...
remain "hidden beneath severe censorship," it said.

Syria has ratcheted up press restrictions since the outbreak of a popular revolt against
Hereditary President-for-Life Bashir Pencilneck al-Assad


One of the last of the old-fashioned hereditary iron-fisted fascist dictators...


a year ago, leaping from ninth on the CPJ's 2006 list to third in the latest one.

Damascus


...Capital of the last remaining Baathist regime in the world...


has heavily restricted media access, particularly to cities that have seen large protests and violence.

"By barring international media from entering and reporting freely and by attacking its own citizen journalists, Syria has sought to impose a news media blackout on a year-long military crackdown," the CPJ said.

Iran has meanwhile "mixed high-technology techniques such as Web blocking with brute-force tactics such as mass imprisonment of journalists to control the flow of information and obfuscate details of its own nuclear program."

Rounding out the list of the top 10 press censors was Equatorial Guinea, Uzbekistan, Burma,

Soddy Arabia

, Cuba and Belarus.

The CPJ drew up the list based on 15 benchmarks, including the blocking of websites, the absence of privately-owned or independent media, restrictions on journalists' movements and security service monitoring of journalists.

For this list, the group only considered countries in which restrictions are imposed by the government and not cases like Mexico and Somalia where journalists are often forced to censor themselves because of crime or unrest.

Posted by: Fred || 05/03/2012 00:00 || Comments || Link || E-Mail|| [6461 views] Top|| File under:
Africa North
Five dead after attackers storm Cairo protest
[Daily Nation (Kenya)] Five people were killed on Wednesday when attackers stormed an anti-military protest near the defence ministry headquarters in Cairo, medics and a security official said.

The dawn assault sparked fierce

festivities

between the unidentified attackers and the protesters, who have been there for days calling for an end to military rule, with both sides hurling petrol bombs and rocks, the official said.

A doctor at a field hospital set up in the area said five people had been killed and at least 50 injured.

The health ministry confirmed the toll, while Egyptian state television


... and if you can't believe state television who can you believe?


said the

festivities

were ongoing.

The protesters, supporters of Salafist politician Hazem Abu Ismail, have been camped out since Saturday after the electoral commission barred the popular hardline Islamist from contesting the upcoming presidential election.

On Sunday, one person was killed and 119 injured in

festivities

between Abu Ismail supporters and residents of the Abbassiya neighbourhood in Cairo, where the defence ministry is located.

Protests since the popular uprising that toppled president Hosni Mubarak


...The former President-for-Life of Egypt, dumped by popular demand in early 2011...


last year have often turned violent, with thugs working for the country's military leadership frequently blamed.

The electoral commission on April 14 barred 10 candidates, including the

Moslem Brüderbund

's Khairat El-Shater and the former president's intelligence chief Omar Suleiman


... Now former Vice president of Egypt. From 1993 until his appointment to that office in 2011 he was Minister without Portfolio and Director of the Egyptian General Intelligence Directorate (EGID)...


, from standing in the poll to choose Mubarak's successor.

Abu Ismail's nomination was rejected because his mother had taken joint US citizenship, but many of his supporters believe he was the victim of a "plot" by the authorities.

The first round of the presidential election is scheduled for May 23-24, and the interim military leadership has promised to hand power to an elected civilian president by the end of June.
Posted by: Fred || 05/03/2012 00:00 || Comments || Link || E-Mail|| [6464 views] Top|| File under: Arab Spring
Libya Bans 'Glorification' of Moammar Gadhafi regime
[An Nahar] Libya's ruling National Transitional Council on Wednesday criminalized the glorification of slain leader Muammar Qadaffy


...whose instability was an inspiration to dictators everywhere, but whose end couldn't possibly happen to them...


and his regime.

"Praising or glorifying Muammar Qadaffy, his regime, his ideas or his sons... is punishable by a prison sentence," said the text of the law read out to

news hound

s by a judicial official following a high-level meeting.

"If those news reports, rumors or propaganda cause any damage to the state the penalty will be life in prison," the official quoted the text as saying.

"In conditions of war, there is a prison sentence for any person who spreads information and rumors which disrupt military preparations for the defense of the country, spread terror or weaken the citizens' morale," he added.

According to the law, Libya is still in a state of war following the 2011 bloody conflict that pitted Qadaffy loyalists against NATO


...the North Atlantic Treaty Organization. A collection of multinational and multilingual and multicultural armed forces, all of differing capabilities, working toward a common goal by pulling in different directions...


-backed rebel forces.

A second law, also governing the transition, stipulates prison sentences for anyone who "attacks the February 17 revolution, denigrates Islam, the authority of the state or its institutions."

Yet another law confiscates all property and funds belonging to figures of the previous regime, including Qadaffy's relatives, putting them under the care of the judiciary.

The tough legislation comes just weeks before elections for a constituent assembly which the NTC has pledged to hold in June.

Posted by: Fred || 05/03/2012 00:00 || Comments || Link || E-Mail|| [6462 views] Top|| File under: Arab Spring
Bangladesh
HC questions hartal legality
[Bangla Daily Star] The High Court yesterday issued a rule on the government, the leader of the opposition in parliament, general secretary of the ruling Awami League and secretary general of the opposition BNP to explain within three weeks why enforcing hartal


... a peculiarly Bangla combination of a general strike and a riot, used by both major political groups in lieu of actual governance ...


during public examinations should not be declared illegal.

It also asked the

politicians

to explain why they should not be directed to refrain from doing so.

The HC came up with the rule following a writ petition filed by Md Younus Ali Akond, a lawyer of the Supreme Court, challenging the legality of enforcing hartal during public examinations.

The HC bench comprising Justice AHM Shamsuddin Choudhury Manik and Justice Jahangir Hossain Selim also requested 15 eminent lawyers to give their opinions as amicus curiae (friend of court) during the hearing of the rule.

The amici curiae include Mahmudul Islam, Rafique-ul Huq, M Amir-Ul Islam, M Zahir, Moudud Ahmed, AF Hasan Ariff, Mahbubey Alam, Akter Imam, Rafique-ul Islam Miah and Abdul Matin Khasru.

Younus Ali Akond filed the writ petition as public interest litigation on April 26 saying that it was the fundamental rights of the students to sit for their scheduled examinations, and nobody can curtail their rights.

He said although enforcing hartal is the legal right of political parties, they cannot hamper academic activities of the students. The schedules of public examinations are being disrupted due to the hartals called by some political parties.

BNP enforced five days of hartal in two spells in the last nine days of April.

The education secretary, home secretary and Jatiya Sangsad secretary and inspector general of police have been made the four other respondents to the rule.

Posted by: Fred || 05/03/2012 00:00 || Comments || Link || E-Mail|| [6464 views] Top|| File under:
BNP Leaders' Bail Plea HC judge feels 'embarrassed'
With many

big shot

s going into hiding and with high profile visits of foreign dignitaries round the corner, the BNP yesterday refrained from declaring hartal


... a peculiarly Bangla combination of a general strike and a riot, used by both major political groups in lieu of actual governance ...


-like agitation programmes and instead called a countrywide demonstration for Sunday.

"Agitation programmes harsher than hartals will be announced from Sunday's protest if Ilias Ali is not returned and if all the false cases filed against party leaders is not withdrawn," said BNP standing committee member Moudud Ahmed at a rally in front of the party's Nayapaltan office in Dhaka.

Amid raids and arrests, senior BNP leaders have gone into hiding, as the government's sudden tough stance against the opposition's continuous agitation on Monday sent waves of panic to the opposition camp.

Over the last few days, police locked away
Drop the rosco and step away witcher hands up!
about a dozen top BNP leaders, including Joint Secretary General Ruhul Kabir Rizvi, and filed several cases against the opposition men in connection with Sunday's

kaboom

in the secretariat compound and arson and vandalism during the hartal hours.

Party insiders told The Daily Star they did not go for fresh hartal programmes keeping in mind the US Secretary of State
Hillary Clinton
... sometimes described as For a good time at 3 a.m. call Hillary and at other times as Mrs. Bill, never as Another Edmund Randolph ...
and Indian Finance Minister Pranab Mukherjee's Dhaka visit on May 5 and the Japanese deputy prime minister's visit today.

BNP Chairperson
Khaleda Zia
Three-term PM of Bangla, widow of deceased dictator Ziaur Rahman, head of the Bangla Nationalist Party, an apparent magnet for corruption ...
assured the US ambassador to Dhaka at a recent meeting of all-out cooperation during Hillary's Bangladesh visit, they added.

Meanwhile,


...back at the wine tasting, Vince was about to start tasting his third quart...


a High Court judge yesterday was embarrassed to hear the bail petitions of 27 BNP men, including its acting secretary general Mirza Fakhrul Islam Alamgir, in two cases filed for violence during Sunday's hartal


... a peculiarly Bangla combination of a general strike and a riot, used by both major political groups in lieu of actual governance ...


. He, however, did not mention any reason for his embarrassment.

Another HC bench refused to hear the bail petitions of some opposition leaders, who went into hiding on Monday morning fearing arrests.

BNP Chairperson Khaleda Zia later held a meeting with some pro-BNP lawyers at her Gulshan office to find out a way for their bails.

The cases were filed on Sunday night with Shahbagh and Tejgaon

cop shoppe

s against top leaders of the BNP-led 18-party alliance and its associated organizations.

The accused include Mirza Fakhrul, party standing committee members Mirza Abbas, Goyeshwar Chandra Roy and Hannan Shah, party Joint Secretary General Ruhul Kabir Rizvi, party

politician

Shahiduddin Chowdhury Anee, and Liberal Democratic Party President Oli Ahmed.

In another development, police on Tuesday produced Ruhul Kabir Rizvi before a Dhaka court, seeking 15 days' remand. The court will hear the petition in Rizvi's presence today.

Accused in two cases in connection with hartal hour violence, Rizvi was locked away
Drop the rosco and step away witcher hands up!
on Monday evening from the capital's Kakrail area.

Political tensions have been running high since the disappearance of Ilias Ali, an organising secretary of BNP and also a former

politician

, and his driver around midnight of April 17 from the capital's Banani area.

In protest, the BNP enforced three consecutive countrywide shutdowns from April 22-24 and the BNP-led 18-party alliance enforced two similar lockdowns on April 29-30.

The hartals left five people killed and many vehicles damaged across the country.

Posted by: Fred || 05/03/2012 00:00 || Comments || Link || E-Mail|| [6463 views] Top|| File under:
China-Japan-Koreas
Two charged with trying to smuggle U.S. military aircraft to China
Chang and her alleged Taiwanese co-conspirator, Hui Sheng Shen, allegedly wanted to arrange the theft and exportation of an E-2 Hawkeye early warning aircraft

The 41-year-old Taiwanese woman, having already arranged to smuggle a kilo of 93.7 percent pure crystal methamphetamine into the United States, was ready to move on to something bigger, authorities say.

"I got a message for you: A guy want(s) to buy a plane," Huan Ling Chang allegedly said in September during a phone conversation being secretly recorded by the FBI.

"It's, uh, early warning aircraft," she added a beat later, authorities say.

To be precise, Chang and her alleged Taiwanese co-conspirator, Hui Sheng Shen, allegedly wanted to arrange the theft and exportation of an E-2 Hawkeye early warning aircraft used by the American military, according to a 12-page federal complaint unsealed Wednesday in Newark.

According to the complaint, portions of which read like a tight spy novel, Chang, still talking to an undercover agent, got more specific about where the E-2 Hawkeye would go.

"If you guys are going to get the big toy, are you guys going to be in danger or anything?" she asked during the taped conversation, authorities say. "Because this aircraft, this big toy ... the buyer is not from Taiwan."

"Where is the buyer from?" the undercover agent asked.

"China," Chang said, as the agent instantly expressed concern over the phone. In turn, Chang allegedly exclaimed, "Big toy is a big trouble!"

Chang and Shen, aka "Alice" and "Charlie," appeared in shackles and dark green jailhouse-issued jumpsuits in a federal courtroom Wednesday before U.S. Magistrate Judge Cathy L. Waldor. The pair, arrested in February and charged last month with illegally importing crystal methamphetamine, each now also face counts of conspiracy to violate the Arms Export Control Act.

"My client asserts her innocence and we look forward to her vindication on all of the charges," Chang's attorney, Maria Noto, told reporters after the brief hearing.

Riiiight. Been sampling the earlier shipment, have we?

Ken Kayser, Shen's lawyer, declined to talk about the charges.

The government's complaint also alleges the two defendants met with an undercover FBI agent in Las Vegas in October. Chang came toting a notebook, it says, that listed the American military equipment sought by her Chinese "clients." She allegedly said the clients work in Beijing for "some kind of intelligence company for Chinese government -- like CIA."

The notebook included a seven-item list that allegedly included a "Missile engine -- latest type ... Navy -- lesser (laser) guide," a "Global Hawk RQ4A ... inferrate (infared) mounting system technology" and "Nuclear Information." No alleged prices were included in the complaint.

Perhaps while in prison she can take advantage of the educational opportunities for language skills improvement.

Meanwhile, U.S. Attorney Paul J. Fishman pointed out Wednesday that the two defendants were originally nabbed on the crystal meth charges as part of federal investigators' massive takedown, announced last month, of some 29 defendants in one of the largest counterfeit-goods smuggling busts ever made and prosecuted. In that multicomplaint prosecution, authorities allege they've taken down an extensive operation that ran through Port Newark-Elizabeth Marine Terminal and included some $325 million of fake goods.

According to Wednesday's complaint, Chang and Shen returned to the United States in February to both "finalize negotiations" for large drug transactions and photograph U.S. military technology for China. They'd bought cameras, authorities say. As they met with undercover FBI agents in New York, they allegedly described how they'd keep from getting caught by law enforcement: They'd take the photos, then delete those photographs and bring the camera memory cards back to China. Once there, they said, "a contact" could recover the deleted pictures.

On Feb. 24, authorities allege, the two were shown manuals for the RQ-4 Global Hawk Unmanned Aerial Vehicle and the Raven RQ-11B Unmanned Aerial Vehicle. Shen then talked about getting the Raven out of the U.S., the complaint says, by perhaps having scuba divers swim out to a ship docked offshore with parts from the Raven, or loading the parts onto a remote-controlled semi-submersible vehicle and rendezvousing with a ship. Then, the pair took some photos of the manuals, the complaint says. But before they could delete the shots, the feds put Chang and Shen in handcuffs.

Don't you hate it when that happens?



Posted by: || 05/03/2012 10:03 || Comments || Link || E-Mail|| [6532 views] Top|| File under:
China demands apology as activist leaves US embassy
[Daily Nation (Kenya)] Chinese activist Chen Guangcheng has left the US embassy to seek medical care and join his family, officials said Wednesday, as Beijing demanded a US apology on the eve of key talks between the two powers.

Chen, who riled Chinese authorities by exposing forced abortions and sterilisations under the "one-child" policy,

decamped

house arrest on April 22 and sought refuge in the US embassy where he demanded assurances on his freedom.

Hours after Secretary of State
Hillary Clinton
... sometimes described as For a good time at 3 a.m. call Hillary and at other times as Mrs. Bill, never as Another James Baker ...
arrived in China for long-planned meetings, the United States broke nearly a week of silence over his case and said that the dissident has been taken for treatment in Beijing.

Posted by: Fred || 05/03/2012 00:00 || Comments || Link || E-Mail|| [6464 views] Top|| File under: Commies
Economy
Report warns of weather satellites' 'rapid decline'
Predicting the weather is tricky enough. Now a new government-sponsored report warns that the USA's ability to track tornadoes, forecast hurricanes and study climate change is about to diminish.


Oh no, we won't be able to study "Climate Change".


The number and capability of weather satellites circling the planet "is beginning a rapid decline" and tight budgets have significantly delayed or eliminated missions to replace them, says a National Research Council analysis out Wednesday.


It's a problem lots of socialist countries have to grapple with.


The number of in-orbit and planned Earth observation missions by NASA and the National Oceanic and Atmospheric Administration is projected to drop "precipitously" from 23 this year to only six by 2020, the report found.


Whew! For a minute there I thought it would end up being an election issue! Won't matter until our shortsighted population can't find their way to the mailbox and back because their GPS isn't working.


That means the number of instruments monitoring Earth's activity is expected to decline from a peak of about 110 last year to fewer than 30 by the end of the decade.

"Right now, when society is asking us the hardest questions and the most meaningful questions, we're going to be even more challenged to answer them," said Stacey Boland, a senior systems engineer at the Jet Propulsion Laboratory in California and a member of the committee that wrote the report. "We'll slowly become data-starved here."


Well, that'll explain the lack of research anyway rather than having to admit it's a farce.


The report credits NASA with finding creative ways to prolong the life of existing satellites and working with international partners to fill in forecasting gaps.


Maybe some of those vaunted Islamic scientists that NASA has been tasked to make feel better can actually come up with an idea to help out here.


But, the authors said, glue and scissors only go so far.


Oh my, maybe the problem is above their ability after all.


When a similar analysis was issued five years ago, eight satellites were expected to be in space by 2012 tracking a variety of conditions. Only three are in orbit. Of the remaining five, two failed, one was canceled and two others won't launch until at least next year.

The pipeline looks emptier over the next decade.


Wossamattah? No moolah? Too busy funding stupid $hit like the sex life of Tsetse flies or Healthcare Takeover or something?


Of 18 missions recommended in the 2007 report through 2020, only two are close enough to completion to register launch dates.
And they'll probably end up going up on a North Korean ICBM rocket at the rate things are going.
Dennis Hartmann, professor of atmospheric sciences at the University of Washington, Seattle, and chair of the committee, warned that the loss of capacity will have "profound consequences on science and society, from weather forecasting to responding to natural hazards."


My back is more accurate than most weather forecasts.
Posted by: gorb || 05/03/2012 02:50 || Comments || Link || E-Mail|| [6505 views] Top|| File under:
India-Pakistan
PML-N announces schedule for protest rallies against PM
[Dawn] The Pakistain

Moslem

League -- Nawaz (PML-N) on Wednesday announced that it would launch nationwide protest rallies and later on a long march to remove Yousuf Raza Gilani


... Pakistain's erstwhile current prime minister, whose occasional feats of mental gymnastics can be awe-inspiring ...


from his position of prime minister, DawnNews reported.

The party however did not give a date for the commencement of the long march which is expected to be organised after the issuing of the Supreme Court's detailed verdict in the contempt of court case against Prime Minister Gilani.

Announcing its schedule of protests to remove Gilani, the PML-N said that rallies would be held in Taxila on May 4, in Gujranwala on May 7, in Bahawalpur and Sargodha on May 8 and in Gilani's hometown Multan on May 10.

Posted by: Fred || 05/03/2012 00:00 || Comments || Link || E-Mail|| [6464 views] Top|| File under: Govt of Pakistan
Long march to rid nation of convicted rulers: PML-N
[Dawn] Pakistain

Mohammedan

League-Nawaz central general secretary Iqbal Zafar Jhagra has said that they will organise a long march to rid the nation of the convicted and corrupt rulers.

Addressing two separate conventions of his party here on Tuesday, he said that PML-N would take each possible step to ensure supremacy of constitution, rule of law and restoration of true democracy in the country.

The labour convention was held at TMA Hall in Charsadda while the youth convention was organised at the residence of PML-N leader Mohammad Arif at Tangi.

PML-N youth wing central president Capt (retired) Safdar, MNA Marvi Memon, PML-N central

front man

Siddiqul Farooq, provincial youth wing president Rashid Ali Kakakhel, former minister Farid Toofan, district senior vice president and labour leader Aurangzeb Khan of Kot, youth wing organiser Arif Khan Tangi also addressed the gatherings.

Mr Safdar said that after coming into power, PML-N would establish a university for the children of labourers in each province where they would get free education.

Other speakers alleged that incapable rulers plunged the country into deep crises including economic turmoil, law and order situation, unemployment and loadshedding etc. They said only the leadership of PML-N was capable to steer the country out of the prevailing situation.

They said that PML-N chief Mian
Nawaz Sharif


... served two non-consecutive terms as prime minister, heads the Pakistain Moslem League (Nawaz). Noted for his spectacular corruption, the 1998 Pak nuclear test, border war with India, and for being tossed by General Musharraf...


made the country first Islamic nuclear power and completed mega projects like motorway.

They said that Yousuf Raza Gilan had no other option but to quit after Supreme Court convicted him in the contempt case. They said that Mr Gilani was disqualified even as an MNA.

The PML-N leaders said that every political party including Pakistain Tehrik-e-Insaf
...a political party in Pakistan. PTI was founded by former Pakistani cricket captain and philanthropist Imran Khan. The party's slogan is Justice, Humanity and Self Esteem, each of which is open to widely divergent interpretations....
would be taken along in the struggle to oust the convicted rulers. They said that PML politics was not power-specific.

They alleged that ruling parties were looting resources of the country with both hands.

Posted by: Fred || 05/03/2012 00:00 || Comments || Link || E-Mail|| [6461 views] Top|| File under: Govt of Pakistan
Olde Tyme Religion
Bangla: Madrasa teacher demonstrates lesson of hell to 14 girls
[Bangla Daily Star] A teacher of a girls' Kawmi madrasa on Tuesday seared legs of 14 students by a hot spatula in her punitive attempt to make them feel the agony of fire in hell.

The girls, aged between eight and 12, underwent the hellish experience as they were "irregular" in offering their prayers. They are students of Talimul Koran Mahila Madrasa at Namashyampur in city's Kadamtali.

The victims received treatment at local clinics with injuries on left legs.

Teacher Jesmin Akhter went into hiding as a case was filed, said Sub-inspector Sarker Md Jubayer of Kadamtali police.

Abdul Jalil, father of victim Jannatul Ferdous, 8, said after a 10-day holiday the madrasa reopened on Tuesday and his daughter attended the class at 8:00am.

Informed by another guardian, he rushed to the institution at 1:30pm and met a gathering of protesting locals.

Jalil quoting his daughter said Jesmin inflicted burns on the 14 students at around 8:30am for not being "regular" in offering their prayers during the vacation.

During her act of "punishment" Jesmin was quoted as asking the victims if they knew the severity of fires in hell. If they didn't say their prayers regularly, they would experience such torment in hell, she added.

Jalil said the teacher kept her spatula on a burning gas oven adjacent to the classroom and each time burned the legs of three students.

She also forced the maimed students to continue with the classes till 1:15pm. The news spread when mother of a student went to the madrasa with meal for her daughter at 1:15pm, police said.

Agitating locals immediately besieged the madrasa, but police intervened and brought the situation under control, said SI Jubayer.

Neither guardians nor the police could confirm immediately whether the madrasa is approved by the government.
Posted by: Fred || 05/03/2012 00:00 || Comments || Link || E-Mail|| [6464 views] Top|| File under:
Southeast Asia
Taiwan sets up airborne unit for Spratlys
Taiwan's defence ministry said Wednesday that it has formed a special airborne unit capable of scrambling to the contested Spratly islands in just hours, as tensions in the South China Sea mounted.

The unit has been set up under a plan named "airborne fast response and maritime support" which was unveiled for the first time in a report by the ministry to parliament, officials said.

No details of the unit, such as its size, were released to the public, but local media said that if needed, it can arrive on Taiping Island, the biggest in the disputed waters, onboard C-130 transport planes within four hours.

Despite protests from other countries with claims in the area, Taiwan in 2006 built a 1,150-metre (3,795-foot) runway on the fortified island, which is about 860 miles (1,376 kilometres) away from Taiwan.

Also on Wednesday, Taiwan's coastguards said its troops stationed on Taiping will be armed with mortars with a range of 6,100 metres (20,000 feet), nearly doubling the range of mortars currently in use.

The moves come as an increasing number of Vietnamese fishing boats have been reported by Taiwan authorities to intrude into the restricted waters of Taiping.

The number of intruding Vietnamese boats surged to 106 last year, up from 42 the previous year, according to the coastguards, which added 41 Vietnamese fishing vessels had intruded into the waters in the four months to April.

Tensions in the South China Sea have risen recently, with China and the Philippines locked in a maritime dispute over Scarborough Shoal, a reef off the Philippine coast.

The tensions began when Chinese maritime vessels blocked the Philippine navy from arresting the crews of eight fishing vessels which had entered the area.

Taiwan, Vietnam, Brunei, China, Malaysia, and the Philippines claim all or part of the potentially oil-rich Spratlys.

All claimants except Brunei have troops based on the archipelago of more than 100 islets, reefs and atolls, which have a total land mass of less than five square kilometres (two square miles).
Posted by: Alaska Paul || 05/03/2012 16:00 || Comments || Link || E-Mail|| [6499 views] Top|| File under:
Suu Kyi joins parliament as Myanmar enters new phase
[Daily Nation (Kenya)]
Myanmar pro-democracy leader Aung San Suu Kyi was sworn in as a member of parliament Wednesday, opening a new chapter in the Nobel laureate's near quarter-century struggle against authoritarian rule.

The 66-year-old, in the capital Naypyidaw
...generally translated as royal capital, seat of the king or abode of kings because the current general in charge has a massive ego. It was founded in 2002 because Rangoon was worn out. Traditionally, Naypyidaw was used as a suffix to the names of royal capitals, such as Mandalay, which was called Yadanabon Naypyidaw in Burmese...
for the ceremony, stood to read the brief oath in unison with 33 other members of her National League for Democracy party elected to the lower house in April, an AFP

news hound

said.

The oath hands Suu Kyi public office for the first time and marks a transformation in the fortunes of the opposition leader, who was held under house arrest for much of the last 20 years but is now central to the nation's tentative transition to democracy.

She had initially baulked at taking the oath, specifically a sentence pledging to "safeguard" the army-created constitution.

But on Monday she backed down after the head of the nominally civilian government President Thein Sein held firm over the oath, explaining it was the "desire of the people" to see her party in office after breakthrough April 1 by-elections.

Speaking to

news hound

s after Wednesday's ceremony the veteran dissident said: "I believe I can serve the interests of the people more than before".

She was then whisked away by car to Naypyidaw airport to return to Yangon.
Posted by: Fred || 05/03/2012 00:00 || Comments || Link || E-Mail|| [6464 views] Top|| File under:
Syria-Lebanon-Iran
2 Dead as Families Clash with Machineguns, RPGs in Fnaideq
[An Nahar] Two people were killed and five others

maimed

on Wednesday as a dispute between two families erupted into a full-blown armed clash in the Akkar town of Fnaideq in northern

Leb

.

"Brothers Ahmed and Khaldoun al-Tarsha (aka Taleb) were killed and their father Mohammed and brother Ali were

maimed

in an exchange of gunfire between members from the families of Taleb and al-Kik in the Akkar town of Fnaideq," reported state-run National News Agency.

"A lady belonging to the Taleb family was also lightly injured," NNA said.

"The situation is still tense in the town, although the Lebanese army and all the security agencies have taken security measures," the agency added.

Meanwhile,


...back at the abandoned silver mine, the water was up to Jack's neck and still rising...


LBC television reported that the two families used machineguns and rocket-propelled grenades in their fight.

Posted by: Fred || 05/03/2012 00:00 || Comments || Link || E-Mail|| [6488 views] Top|| File under:
Home Front: Culture Wars
The all-girl high school dance where boys are banned
A Michigan high school has staged an all-girl prom.

Hamtramck High School, a school near Detroit with a significant Muslim population, put on the strobe light-filled event last Saturday night.

Organised by Tharima Ahmed, a 17-year-old senior student at the school, the event drew 100 of the co-educational school's 900 students. As many Muslim students are not allowed to attend prom due to religious beliefs that restrict females from dancing with males, the prom strictly prohibited boys.

It was the first all-female prom staged by Hamtramck High but judging by the evening's success, it is not likely to be its last.

While many of the students who attended were Muslim, the prom, which took seven months to plan, also attracted non-Muslim students.


Posted by: tipper || 05/03/2012 13:44 || Comments || Link || E-Mail|| [6522 views] Top|| File under:
Who's in the News
46
[untagged]
6
Govt of Pakistan
5
Arab Spring
4
al-Shabaab
3
Taliban
3
al-Qaeda
2
Jamaat-e-Islami
1
Govt of Iran
1
Commies
1
al-Qaeda in Pakistan
1
Thai Insurgency
1
al-Qaeda in Arabia
1
al-Qaeda in North Africa
1
Govt of Syria
1
Global Jihad
1
Boko Haram
Bookmark
E-Mail Me
The Classics
The O Club
Rantburg Store
The Bloids
The Never-ending Story
Thugburg
Gulf War I
The Way We Were
Bio
Merry-Go-Blog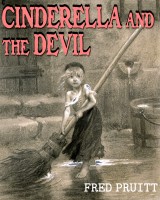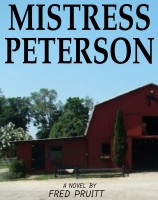 On Sale now!


A multi-volume chronology and reference guide set detailing three years of the Mexican Drug War between 2010 and 2012.

Rantburg.com and borderlandbeat.com correspondent and author Chris Covert presents his first non-fiction work detailing the drug and gang related violence in Mexico.

Chris gives us Mexican press dispatches of drug and gang war violence over three years, presented in a multi volume set intended to chronicle the death, violence and mayhem which has dominated Mexico for six years.
Click here for more information


Meet the Mods
In no particular order...


Steve White
Seafarious
Pappy
lotp
Scooter McGruder
john frum
tu3031
badanov
sherry
ryuge
GolfBravoUSMC
Bright Pebbles
trailing wife
Gloria
Fred
Besoeker
Glenmore
Frank G
3dc
Skidmark
Alaska Paul



Better than the average link...



Rantburg was assembled from recycled algorithms in the United States of America. No trees were destroyed in the production of this weblog. We did hurt some, though. Sorry.
3.236.107.249

Help keep the Burg running! Paypal: