-Lurid Crime Tales-
FBI To Begin Monitoring Of US Talk Radio For Evidence Of Crimes
If you call a radio talk show and get on the air, you might be recorded by the FBI.

The FBI has awarded a $524,927 contract to a Virginia company to record as much radio news and talk programming as it can find on the Internet. The FBI says it is not playing big brother by policing the airwaves, but rather seeking access to what airs as potential evidence.


"Unless there is some reason for investigation, the federal law and the constitution still protect the rights of citizens." -- FBI agent Greg Stejskal


Turns out, Mr. Stejskal, that the constitution protects the rights of citizens before, during and after an investigation.

To be an FBI special agent you have to have a law degree. Didn't they teach this in Con Law?
Posted by: Anonymoose || 10/15/2011 12:45 || Comments || Link || E-Mail|| [6464 views] Top|| File under:
Bangladesh
Outlaw hacked to death in Chuadanga
[Bangla Daily Star] A member of outlawed Purbo Banglar Communist Party
...the Proletarian Party of East Bengal, a Maoist party that has seen better days. It supported independence in 1971 and has periodic shootouts and fisticuffs with the Bangla Jamaat-e-Islami, but has fallen on hard times, with many of its leaders rubbed out by the RAB or indignant citizenry. It is also subject to factionalism, to the extent that it may have more factions than it has actual members...
(PBCP-ML) was hacked to death by his party members in Chuadanga yesterday.


Oh dear. After that explanation it seems a bit much to call the poor man a splitter.

Splitters generally hack people off... or something like that

Police recovered the beheaded body of Shahadat Hossain, 25,


Well-named, under the circumstances...

around 1:30am from Ruhitanpur village in Damurhuda upazila.
The murderers, identifying themselves as the activists of PBCP-ML, informed the journalists about the killing at about 12:00 midnight.


*ring, ring*. "Journalism Central, here. With whom did you wish to speak?"

"Yes, obits, s'il vous plait. I have a hacking to report."
"Then, you want hackings."
"Nooo, I want obits. The hackee died. Shahadat was the hackee."
"Who was the hacker?"
"I was the hacker along with a few of my friends."
"Who was the hacker?"
"Nooo, I was the hacker, who was on first. I mean Shahabat..."
"Shahabat was the hacker? Who was on first?"
"I was the hacker, Shabat was the hackee and I don't know was on third... DOH! Never mind! Get me rewrite!"

Shahadat, of Laxmipur village in Alamdanga upazila,


Clearly a wandering soul, that Shahadat.

was killed as per the decision of the party high command, as he was involved in extortion using the party name, the activists claimed.


Implying unnamed extortion would not have been unacceptable.

Shahadat was accused in a number of cases including three for murder, said Munshi Asaduzzaman, officer-in-charge of Damurhuda Police Station.


Wanted on twelve planets, and not an Rab-man in sight? How can it be?
Posted by: Fred || 10/15/2011 00:00 || Comments || Link || E-Mail|| [6461 views] Top|| File under:
US budget deficit reaches USD1.3 trillion
[Iran Press TV] The US Department of the Treasury has announced that the government's budget deficit has climbed to USD1.3 trillion in the current fiscal year, fueling concerns about the country's economic crisis.
Washington's 2011 budget deficit shows an increase of USD 0.01 trillion dollars from the US deficit in the fiscal year 2010, which stood at USD1.29 trillion, according to the Treasury Department data released on Friday, Bloomberg reported.

The new deficit figure marks the second-largest budget deficit in US history since 2009 when it stood at USD1.42 trillion.

"There is a lot of red ink on the government's balance sheet and Congress appears clueless on how to make it disappear," said Chris Rupkey, chief financial economist at Bank of Tokyo-Mitsubishi UFJ in New York.

"It is going to be a long and painful process as the economy has slowed to the stall speed," he added.

Unemployment in the US increased to 9.2 percent in July, which was up from 9.1 percent in June. US consumer confidence fell sharply in August and reached its lowest level since April 2009.

This comes as last month, the International Monetary Fund (IMF) warned in a report that the American economy would grow by just 1.5 percent in 2011 and by 1.8 percent in 2012, noting that it would remain weak for years to come.
Posted by: Fred || 10/15/2011 00:00 || Comments || Link || E-Mail|| [6464 views] Top|| File under:
Europe
Protesters burn cars and police van in Rome as 'Occupy' protests spread worldwide
Demonstrators in Rome set fire to two cars and a police van, and broke shop windows during a protest in the Italian capital, as activists organised a series of rallies in 82 countries.

Inspired by the Tides Foundation Occupy Wall St movement and the Red Brigades Spain's "Indignants", demonstrators from Asia to Europe took to the streets.

Riot police in Rome charged hundreds of protesters and fired water cannons, while a group of activists set alight a defence ministry annex nearby.

Flames could be seen coming out of the roof and windows of the building on Via Labicana as firefighters struggled to tame the blaze. Dozens of masked protesters could be seen in the area, which had not been cordoned off.

Demonstrators set a police van on fire, and television pictures showed the van engulfed in flames. The occupants of the van were believed to have been able to escape before the demonstrators, who surrounded the van and pelted it with rocks, set it on fire, television reports said.

The violence was said to be caused by hooded militants known as "black blocks," who have infiltrated demonstrations in the past.


Anarchists at their best, as usual...

Live feed
Posted by: tipper || 10/15/2011 12:45 || Comments || Link || E-Mail|| [6467 views] Top|| File under:
EU considering massive cuts to food aid for poor
The European Union is considering a roughly 75 percent cut in funding for a program that helps feed 18 million of its poorest citizens.

The cuts, set to take effect after New Year's, would come at a time of rising unemployment and consumer food prices in many parts of Europe, as well as overall economic turmoil on the continent. The looming cuts already have raised fears among people who rely heavily on the program.

"We poor, small people, we cannot face up to this," said Rene Waltener, 41, who is unemployed and married with four children. "We sometimes have difficulties getting through the month, so a bit of milk here, a tin of cassoulet, a bit of yogurt — the kids are happy with that and it allows us to continue."

The Food for the Deprived program dates back to 1987. At first, it relied heavily on food surpluses from farms that benefited from a bloated and inefficient subsidy regime. But over time, as the farming became more efficient, food was increasingly purchased on the market to keep the program going.

In recent years, Germany and other countries have objected to that practice, saying the program is not living up to its original mandate of doing something useful with excess products from farms. Germany won a legal case in April to outlaw the practice of purchasing the food on the market.
Posted by: tipper || 10/15/2011 12:33 || Comments || Link || E-Mail|| [6473 views] Top|| File under:
Portugal unveils tougher austerity cuts
[Iran Press TV] The Portuguese government has unveiled its 2012 budget plan featuring tougher austerity measures to meet tough fiscal goals.

The 2012 draft budget, which will be presented to parliament on Monday, is likely to include tougher austerity measures than originally planned,

Rooters

reported.

Portugal will need to go further in 2012 than the budget austerity set out in its international bailout in order to meet its financial goals, analysts said as the government prepared to approve next year's budget.

The Portuguese premier said the new austerity measures will include cuts in health and education spending.

The government also wants to increase the legal working hours by half an hour and eliminate public workers' Christmas bonuses and vacation pay.

Portugal which had received a 78-billion-euro bailout from the European Union


...the successor to the Holy Roman Empire, only without the Hapsburgs and the nifty uniforms and the dancing...


and International Monetary Fund in May is still failing to meet budget deficit reduction targets, despite a series of tax hikes and pay cuts.

The additional austerity measures, expected to deepen Portugal's recession and increase unemployment, have caused a wave of protests and strikes in the country.
Posted by: Fred || 10/15/2011 00:00 || Comments || Link || E-Mail|| [6461 views] Top|| File under:
Home Front: Politix
Schultz says 'break' is a 'southern racist term'
[Washington Exminer] Ed Schultz,
...currently hosting some kind of show on MSNBC that nobody watches, formerly touted as a Limbaugh killer for Air America...
host of MSNBC's the Ed Show,


Seriously, that's the name? How very... clever.

believes that Republican presidential contender Herman Cain


...the personable former Godfather's Pizza CEO and quite possibly the next president of the U.S...


is pandering to "white Republicans out there who don't like black folks"


This is where I get confused. I don't spend a lot of time thinking about it, despite my white Republicanism, but when I do think about it I discover that Herman's got an abundance of melanin. Shouldn't that make me not like him, whether he panders or not?


and accused Sen. Jim DeMint,


...junior U.S. Senator from South Carolina, distinguished by not being Lindsey Graham. He is a member of the Republican Party and a well-regarded leader in the Tea Party movement...


R-S.C., of using racist langauge in his opposition to Obamacare.
Oh, noze! Not racist language!
On his show last night,


... the one that nobody watches. We're lucky somebody caught this...


Schultz said that Demint, whom Cain has mentioned as a potential running mate, repeated an "old southern racist term when talking about defeating

President B.O.

during the health care debate." Schultz's example? He quoted Demint saying that "If we are able to stop Obama on this [health care law], it will be his Waterloo. It will break him." For clarity, Schultz repeated the offending line, "It will break him."


It will leave him without any money? That's it? That's the best he can come up with?


Dr. James Peterson, director of Africana studies at Lehigh University, explained that "break" is a racist verb, "a term that was used to destroy, mentally and physically, slaves."


Suddenly I can understand why Limbaugh still lives.


Accordingly, the Demint line demonstrated "how dark some of these racial discourses can be in presidential politics."
Omigawd! He said dark! Now I gotta wash my mind out with soap!
Peterson said that Cain, by naming Demint as a possible VP pick, "gives those folks a pass" on racism.


"You may not think it's racism, since it's too fine to be discerned with the nekkid eye, but it's there, and it's obvious to us trained observers!"


Peterson's claim echoed and extended Schultz's conclusion the previous evening that Cain, a black Republican, is appealing to white racists in order to win the Republican primary. "You think about white Republicans who don't like black folks," Schultz explained. "It's almost as if this guy is trying to warm up to them and tell them what they want to hear."


As far as I can tell he hasn't mentioned anything about black or white except to point out the obvious: if you don't study and apply yourself you'll fail, regardless of what color you are.


Schultz cited Cain's belief that education gaps, rather than racism, accounts for the poverty and unemployment among black Americans.


I just said that. Wasn't that me? How come it's obvious when we say it about hillbilly Americans but it's racist when it's said about black Americans?


Then, Schultz asked his guest if Cain "is doing a disservice to his race" by denying that "racism in this country today holds anybody back in a big way."
Or is he being "a credit to his race"? No. Wait. That's racist. I can remember now. But I'm not sure why "doing a disservice to his race" isn't racist. But maybe I'm too insensitive. I get offended by the minstrel show-accented hawker for Popeye's fried chicken. Or would that make me too sensitive? I'm so confused...
Georgetown professor Michael Eric Dyson agreed with Schultz's suggestion and accused Cain of denying racism for the sake of his "great machinery of self-promotion."


But if Herman admits that racism exists and has existed, which he does, then how's he denying its existence? My forehead just popped and now I've got frontal lobe all over my computer screen.


Dyson said that Cain should especially recognize "post-intentional racism" - racism that people don't intend to have or to act upon.


"Post-intentional racism"? You mean racism that exists even after you intend to rid yourself of racism? I really miss that frontal lobe. As Curley once said, "I'm tryin' to think, but nothin's happenin'!"
Posted by: Fred || 10/15/2011 00:00 || Comments || Link || E-Mail|| [6507 views] Top|| File under:
India-Pakistan
Four more succumb to dengue in Lahore
[Dawn]
Four more patients succumbed to dengue fever in Lahore on Friday, taking the total

corpse count

to 222 in

Punjab

, DawnNews reported.

According to the Punjab Health Department, 248 patients from Lahore and overall 350 patients affected by the virus were admitted to different hospitals in Punjab during the last 24 hours.

Meanwhile,


...back at the bake sale, Umberto's Mom's cannoli were a big hit...


Punjab Chief Minister Shahbaz Sharif had directed concerned authorities to come up with a plan in three days to curb the virus.

He had asked senior doctors and consultants to visit hospitals and present their reports on a daily basis.
Posted by: Fred || 10/15/2011 00:00 || Comments || Link || E-Mail|| [6461 views] Top|| File under: Govt of Pakistan
Brothers killed for rejecting sister`s suitor
[Dawn]
Two young brothers were

rubbed out

for rejecting a marriage proposal for their sister at Adezai village in the suburbs of

Beautiful Downtown Peshawar

here on Thursday morning, police and residents said.
An official of Matni

cop shoppe

said that the brothers, Wajahat and Mushahid Waqar, were on way to their college when a group of people opened indiscriminate fire on them. He said that both were critically injured and taken to Lady Reading Hospital but did not survive.

The police official said that relatives of the victims had nominated Fida Hussain, Wali Mohammad and Akhtar — sons of Sher Ahmed — and Abdur Raziq and Abdul Khaliq, belonging to the same area, in the murder case.

The relatives brought the bodies of the young men to Peshawar Press Club and held a protest demonstration on Sher Shah Suri Road to demand early arrest of the accused. They were also shouting slogans against the area police, saying they were not taking action against the accused persons.

The demonstration also led to disruption of traffic on the Sher Shah Suri Road for some time.

A complainant Irfan, cousin of the victims, said that Sher Ahmed and Wali Mohammad had sent a proposal for the marriage of a relative with the victims` sister, but the girl`s brothers refused that.

He alleged that Adezai Qaumi lashkar was backing the accused party and demanded action against the peace body leaders. He demanded of the government to ban the activities of the lashkar otherwise it would create law and order problems in the areas.

When contacted, deputy head of the peace body Fazal Malik rejected the allegations and said that the lashkar had nothing to do with the double murder case and it was a clash between families.

"Actually, Sher Ahmed and Wali Mohammad along with elders of the area had visited the residence of Wajahat and Mushahid Waqar about a month ago in connection with the marriage proposal but the latter exchanged hot words with the notables and then opened fire which resulted in the death of one elder Ghulam Mohammad," Mr Malik claimed.

The peace body deputy head said that Ghulam Mohammad was his maternal uncle, but he had nothing to do with the recent incident.

Another person, whose identity could not be ascertained, had also sustained bullet injuries in the Thursday`s incident. The Matni police have registered a double murder case against the accused.
Posted by: Fred || 10/15/2011 00:00 || Comments || Link || E-Mail|| [6459 views] Top|| File under:
International-UN-NGOs
Potential "Arab Spring" Pricetag: $55 billion
A patented Three Paragraphs or Less summation:
In a report using data from the International Monetary Fund, the Geopolicity consultancy group says the Arab Spring protests this year have cost "more than $50 billion".


Pah. Fannie Mae can lose that much over lunch...

Countries that experienced "intensive civil disturbances or conflict" during Arab Spring were expected to have the most short-term losses. The report did not take into account the losses in lives, infrastructure, and business and foreign investment.

Egypt, Syria and Libya paid the "highest financial price". But oil-producing nations that avoided or suppressed their rebellions benefited most. UAE, Kuwait, and Saudi Arabia have all increased their public revenues.

'Unexpectedly', no doubt.

The report warns that "without a regional support programme", the effects of the Arab Spring could be "regressive".
Posted by: Pappy || 10/15/2011 00:00 || Comments || Link || E-Mail|| [6483 views] Top|| File under:
Science & Technology
115-year-old electric car gets same 40 miles to the charge as Chevy Volt
[Daily Caller] Meet the Roberts electric car. Built in 1896, it gets a solid 40 miles to the charge -- exactly the mileage Chevrolet advertises for the Volt -- the much-touted $31,645 electric car General Motors CEO Dan Akerson called "not a step forward, but a leap forward."

The executives at Chevrolet can rest easy for now. Since the Roberts was constructed in an age before Henry Ford's mass production, the 115-year-old electric car is one of a kind.
Posted by: Fred || 10/15/2011 00:00 || Comments || Link || E-Mail|| [6479 views] Top|| File under:
Home Front: Culture Wars
Ronald Responds
The McDonald's just off Sixth Avenue in the Greenwich Village tenderloin was quiet last night, with patrons routinely entering and buying their Big Macs and Chicken McNuggets seemingly oblivious of the horrific violence that had occurred shortly before, when cashier Rayon McIntosh beat two customers who had jumped over the counter with a metal rod. According to an official statement recently put up on the McDonald's corporate website, entitled simply "Response to New York Assault":
Posted by: tipper || 10/15/2011 16:50 || Comments || Link || E-Mail|| [6468 views] Top|| File under:
Who's in the News
40
[untagged]
9
Govt of Pakistan
3
Govt of Iran
2
Global Jihad
2
al-Qaeda in Pakistan
2
Govt of Syria
1
Islamic State of Iraq
1
Taliban
Bookmark
E-Mail Me
The Classics
The O Club
Rantburg Store
The Bloids
The Never-ending Story
Thugburg
Gulf War I
The Way We Were
Bio
Merry-Go-Blog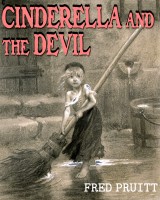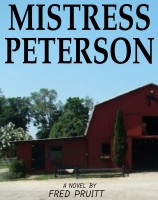 On Sale now!


A multi-volume chronology and reference guide set detailing three years of the Mexican Drug War between 2010 and 2012.

Rantburg.com and borderlandbeat.com correspondent and author Chris Covert presents his first non-fiction work detailing the drug and gang related violence in Mexico.

Chris gives us Mexican press dispatches of drug and gang war violence over three years, presented in a multi volume set intended to chronicle the death, violence and mayhem which has dominated Mexico for six years.
Click here for more information


Meet the Mods
In no particular order...


Steve White
Seafarious
Pappy
lotp
Scooter McGruder
john frum
tu3031
badanov
sherry
ryuge
GolfBravoUSMC
Bright Pebbles
trailing wife
Gloria
Fred
Besoeker
Glenmore
Frank G
3dc
Skidmark
Alaska Paul



Better than the average link...



Rantburg was assembled from recycled algorithms in the United States of America. No trees were destroyed in the production of this weblog. We did hurt some, though. Sorry.
52.23.219.12

Help keep the Burg running! Paypal: