-Lurid Crime Tales-
Three Reported Missing After Animal Rights Activists Take "War on Leather" to Motorcycle Gang Rally
I'm sure this is apocryphal, but I can hope...


Johnstown, PA: Local and state police scoured the hills outside rural Johnstown, Pennsylvania, after reports of three animal rights activists going missing after attempting to protest the wearing of leather at a large motorcycle gang rally this weekend. Two others, previously reported missing, were discovered by fast food workers "duct taped inside several fast food restaurant dumpsters," according to police officials.

"Something just went wrong," said a still visibly shaken organizer of the protest. "Something just went horribly, horribly, wrong."

The organizer said a group of concerned animal rights activist groups, "growing tired of throwing fake blood and shouting profanities at older women wearing leather or fur coats," decided to protest the annual motorcycle club event "in a hope to show them our outrage at their wanton use of leather in their clothing and motor bike seats." "In fact," said the organizer. "Motorcycle gangs are one of the biggest abusers of wearing leather, and we decided it was high time that we let them know that we disagree with them using it... Ergo, they should stop."

According to witnesses, protesters arrived at the event in a vintage 1960's era Volkswagen van and began to pelt the gang members with balloons filled with red colored water, simulating blood, and shouting "you're murderers" to passers by. This, evidently, is when the brouhaha began.

"They peed on me!!!" charged one activist. "They grabbed me, said I looked like I was French, started calling me 'La Trene', and duct taped me to a tree so they could pee on me all day!"

"I... I was trying to show my outrage at a man with a heavy leather jacket. And, he... he didn't even care. I called him a murderer, and all he said was, 'You can't prove that.' Next thing I know is he forced me to ride on the back of his motorcycle all day, and not left me off, because his girl friend was out of town and I was almost a woman."

Still others claimed they were forced to eat hamburgers and hot dogs under duress. Those who resisted were allegedly held down while several bikers "farted on their heads."

Police officials declined comments on any leads or arrests due to the ongoing nature of the investigation, however, organizers for the motorcycle club rally expressed "surprise" at the allegations.

"That's preposterous," said on high ranking member of the biker organizing committee. "We were having a party, and these people showed up and were very rude to us. They threw things at us, called us names, and tried to ruin the entire event. So, what did we do? We invited them to the party! What could be more friendly than that? You know, just because we are all members of motorcycle clubs does not mean we do not care about inclusiveness. Personally, I think it shows a lack of character for them to be saying such nasty things about us after we bent over backwards to make them feel welcome."

When confronted with the allegations of force feeding the activists meat, using them as ad hoc latrines, leaving them incapacitated in fast food restaurant dumpsters, and 'farting on their heads,' the organizer declined to comment in detail. "That's just our secret handshake," assured the organizer.
Posted by: Fred || 01/06/2010 16:16 || Comments || Link || E-Mail|| [673 views] Top|| File under:
Michael Yon arrested at Seattle airport
Thank goodness our Homeland Security people are on the job after the EunuchBomber botched attack on Christmas Day. We certainly don't want to have independent war correspondents passing through our airports without revealing their annual income:


Got arrested at the Seattle airport for refusing to say how much money I make. (The uniformed ones say I was not "arrested', but they definitely handcuffed me.) Their videos and audios should show that I was polite, but simply refused questions that had nothing to do with national security. Port authority police eventually came — they were professionals — and rescued me from the border bullies.

When they handcuffed me, I said that no country has ever treated me so badly. Not China. Not Vietnam. Not Afghanistan. Definitely not Singapore or India or Nepal or Germany, not Brunei, not Indonesia, or Malaysia, or Kuwait or Qatar or United Arab Emirates. No county has treated me with the disrespect can that can be expected from our border bullies.
Posted by: Anonymoose || 01/06/2010 00:00 || Comments || Link || E-Mail|| [615 views] Top|| File under:
If poverty is the root cause of lawlessness, why did crime rates fall when joblessness increased?
The recession crime free fall continues a trend of declining national crime rates that began in the 1990s, during a very different economy. The causes of that long-term drop are hotly disputed, but an increase in the number of people incarcerated had a large effect on crime in the last decade and continues to affect crime rates today, however much anti-incarceration activists deny it. The number of state and federal prisoners grew fivefold between 1977 and 2008, from 300,000 to 1.6 million.

***

The spread of data-driven policing has also contributed to the 2000s' crime drop. At the start of the recession, the two police chiefs who confidently announced that their cities' crime rates would remain recession-proof were Los Angeles Police Chief William Bratton and New York Police Commissioner Ray Kelly. As New York Police Commissioner in the mid-1990s, Mr. Bratton pioneered the intensive use of crime data to determine policing strategies and to hold precinct commanders accountable--a process known as Compstat. Commissioner Kelly has continued Mr. Bratton's revolutionary policies, leading to New York's stunning 16-year 77% crime drop. The two police leaders were true to their word. In 2009, the city of L.A. saw a 17% drop in homicides, an 8% drop in property crimes, and a 10% drop in violent crimes. In New York, homicides fell 19%, to their lowest level since reliable records were first kept in 1963.

The Compstat mentality is the opposite of root causes excuse-making; it holds that policing can and must control crime for the sake of urban economic viability. More and more police chiefs have adopted the Compstat philosophy of crime-fighting and the information-based policing techniques that it spawned. Their success in lowering crime shows that the government can control antisocial behavior and provide public safety through enforcing the rule of law. Moreover, the state has the moral right and obligation to do so, regardless of economic conditions or income inequality.

The recession could still affect crime rates if cities cut their police forces and states start releasing prisoners early. Both forms of cost-saving would be self-defeating. Public safety is the precondition for thriving urban life. In 1990s New York, crime did not drop because the economy improved; rather, the city's economy revived because crime was cut in half. Keeping crime rates low now is the best guarantee that cities across the country will be able to exploit the inevitable economic recovery when it comes.
Posted by: Fred || 01/06/2010 00:00 || Comments || Link || E-Mail|| [511 views] Top|| File under:
-Obits-
Man, 89, accused of Holocaust museum shooting dies
The 89-year-old man accused of a deadly shooting at Washington's Holocaust museum died Wednesday in a prison hospital. At Butner federal prison in North Carolina, spokeswoman Denise Simmons announced that James von Brunn died shortly before 1 p.m. Wednesday. Von Brunn's lawyer, A.J. Kramer, called the death "a sad end to a tragic situation," but declined further comment.


A sad end? Not to me.


The elderly suspect had been awaiting trial for the killing of security guard Stephen T. Johns at the U.S. Holocaust Memorial Museum on June 10. Von Brunn had been wounded by return fire but survived.
Officials at the prison hospital had previously said chronic medical problems had complicated a psychiatric evaluation for the suspect, a white supremacist who prior to the shooting had written racist and anti-Semitic screeds on the Internet.


Posted by: Deacon Blues || 01/06/2010 16:34 || Comments || Link || E-Mail|| [346 views] Top|| File under:
He was nuked twice, and lived to tell the tale
Tsutomu Yamaguchi, the only person officially recognized as a survivor of both the Hiroshima and Nagasaki atomic bombings at the end of World War II, has died at age 93.

Yamaguchi was in Hiroshima on a business trip for his shipbuilding company on Aug. 6, 1945, when a U.S. B-29 dropped an atomic bomb on the city. He suffered serious burns to his upper body and spent the night in the city.

He then returned to his hometown of Nagasaki, about 300 kilometers (190 miles) to the southwest, which suffered a second U.S. atomic bomb attack three days later....
IIRC, according to John Toland in Rising Sun, Mr. Yamaguchi had just gotten home and was excitedly describing the Hiroshima bomb to his wife when, KABLOOEY!

Rest in peace sir, and may no others ever have to share your experience.
Posted by: Mike || 01/06/2010 11:10 || Comments || Link || E-Mail|| [332 views] Top|| File under:
-Short Attention Span Theater-
Lion Cheetah Tiger Woods hiding in New York Knick bigwig's waterfront mansion
Everyone's asking: where's Woods?

They could make a new "Where's Waldo"-style kids' book out of this scandal, the way Tiger Woods has been hiding out!

On Wednesday, Us Weekly reported that the still-married golfer is staying with billionaire Jim Dolan, the CEO of Cablevision and owner of Madison Square Garden and the New York Knicks.

NEW PHOTO: Tiger's mistress in Maxim, plus more photos of Woods' women.

Dolan reached out to Woods and offered to hide him out at his $13.5 million waterfront estate on New York's Long Island a week after his sex scandal broke, the magazine said.

"Tiger's been seeing a shrink who goes to Dolan's house," a source told Us.

TIGER TICKER: Keep track of the Woods sex scandal with our handy Tiger Ticker!

But Dolan says it's not so.

"It is categorically false and preposterous on its face," a rep for Dolan said in a statement.

But Us is sticking with its story, saying Dolan has also put his fleet of jets at the golfer's disposal.

What, Woods' handful of private planes wasn't enough?

Posted by: GolfBravoUSMC || 01/06/2010 14:28 || Comments || Link || E-Mail|| [468 views] Top|| File under:
-Signs, Portents, and the Weather-
Epic Snow for Britain
great images at the source


COMMUTERS on the roads and rails suffered travel chaos this morning as the country woke to snow more than a foot deep -- in the iciest winter for A CENTURY

The army was called in last night after 1,000 vehicles were stranded in a ten mile jam on the A3 at Waterlooville, Hampshire.

Many of those stuck were evacuated to rescue centres while others remained in their motors overnight.


despite being at 51N, the average max in January is about 45F and the annual average snowfall is less than a foot (lower in the city)




Posted by: lord garth || 01/06/2010 08:29 || Comments || Link || E-Mail|| [493 views] Top|| File under:
Caribbean-Latin America
Venezuela may shut metal output to save power-paper
Venezuela may be forced to close its aluminum, steel and bauxite operations in the south-east of the nation due to a drought and electricity shortfall, a minister was quoted as saying on Monday.

"If we have to close the basic industries in Guayana, because the Guri (reservoir) is drying up, well we have to close them," Electricity Minister Angel Rodriguez said in an interview with financial daily El Mundo.

"We have to avoid the reservoir drying up completely."

The Guri, one of the world's largest hydroelectric dams, close to the Orinoco river, supplies about two-thirds of the South American oil-producing nation's electricity, but is at dangerously low levels, officials say.

President Hugo Chavez's government has imposed electricity rationing across the nation, from Caracas shopping-malls to the state-owned heavy industries in Guayana state that consume around a quarter of the nation's power output.

But after drastic cuts already at aluminum smelters Venalum and Alcasa, plus steel mill Sidor, the industries may need to be shut altogether to ease strain on the system, Rodriguez told the newspaper.

"In other countries, they have closed industries. So if we, because of the emergency situation, have to close industries, ministries, and change working hours, we will have to. And the Guayana basic industries form part of this."

The minister gave no timetable for taking a decision on closing the basic industries.

The Chavez government blames an unprecedented drought, and soaring demand during five years of economic growth from 2004-2008, for the strain on the power-grid.

But critics say negligence and lack of investment during Chavez's nearly 11 years in power are to blame.

Sidor, which was nationalized from Argentina-based Ternium (TX.N) in 2008, said last week it was installing five generators to compensate for power-rationing affecting its production. It has not quantified the impact on output, which was forecast at 3.61 million tonnes of liquid steel for 2009.
Posted by: Fred || 01/06/2010 00:00 || Comments || Link || E-Mail|| [355 views] Top|| File under:
Whale protest boat 'cut in half' (rammed and sunk by Japanese whalers)
Heart-warming pictures at link: the eco-pirate about to be run down and then video of the Japanese sailors pulling the soaked and terrified eco-terrorists aboard their own vessel.


The crew of the New Zealand trimaran harassing Japanese whalers in the Southern Ocean had to be rescued after their boat was rammed and sunk by a Japanese ship, anti-whaling group Sea Shepherd Conservation Society says.


How unfortunate.


The confrontation is thought to have happened early today in the area of Commonwealth Bay off the Adelie Coast of Antarctica.

The former Earthrace boat - now known as the Ady Gil - was captained by Aucklander Pete Bethune and had four other New Zealanders and a Dutchman crewing it.

Mr Bethune said before his departure he would not follow previous Sea Shepherd tactics and try to ram Japanese whalers.

Sea Shepherd leader Paul Watson told theage.com.au the Ady Gill had been cut in half by the Japanese whaler acting as a security vessel for the Japanese fleet.

The $1.5 million high-tech vessel's remains were sinking, but its six-man crew had been rescued and was uninjured, Mr Watson told The Age. He said it was idling in waters near Commonwealth Bay when it was suddenly approached and rammed by the Japanese ship Shonan Maru.

Earlier in the day the fleet was contacted for the first time by the Ady Gil and Sea Shepherd's third vessel, the Bob Barker.

Mr Watson, aboard the society's bigger, but slower ship Steve Irwin, said he was still 500 nautical miles from the scene.

"This seriously escalates the whole situation," he said of the collision.


No, Captain Kidstuff, you and your media pirates escalated it when you started attacking lawful commerce on the high seas.


The Institute of Cetacean Research, which has previously fronted for the whalers, claimed the Ady Gil's crew were launching projectiles at a ship in the fleet, the Nisshin Maru, and attempted to entangle its propellers with rope.


Unlike Sea Shepherd's numerous media and high-society supporters, the ICR is fronting for a legal activity.


"The research-base vessel Nisshin Maru, currently engaged in the Japanese whale research programme in the Antarctic ... was subject to attack today for about two hours by the New Zealand-registered watercraft Ady Gil," the institute said.

"In a manner similar to their 23 December attack on the Shonan Maru No. 2, at about (7am NZDT) the Ady Gil came to collision distance directly in front of the Nisshin Maru bow repeatedly deploying and towing a rope from its stern with the intent to entangle the Japanese vessel's rudder and propeller."

It said the crew of the New Zealand boat were also shining a green laser light and launching stinkbombs that smelled of rancid butter.

The Nisshin Maru started its water cannons "and proceeded to prevent the Ady Gil coming closer".

The institute claimed the activists' actions were "nothing but felonious behaviour" and potentially threatened the safety of Japanese sailors.

"In addition, their repeated deploying and abandonment of ropes designed to entangle the propeller of our navigating vessels ultimately ends up litter spoiling the Antarctic marine environment."


Now that the pirates are in Japanese hands they need to be taken to Japan and tossed in jail.



More comments here
Many nautical types had serious doubts that Sea Shepherd could operate a vessel like this (a former Earthrace boat) and expressed surprise that it did not sink before the Japanese got a crack at it.
Posted by: Atomic Conspiracy || 01/06/2010 10:05 || Comments || Link || E-Mail|| [533 views] Top|| File under:
Economy
Iceland Refuses To Gouge Taxpayers To Bail Out Banks; UK anger
The Icelandic president, Olafur Ragnar Grimmson has refused to sign into law a bill designed to reimburse money lost by savers when the Icesave bank collapsed. Mr Grimmson called for a referendum on the bill to be held.

The country's parliament approved the plans to repay 3.8bn euros (£3.4bn) to savers in the UK and the Netherlands in December.

The money would have gone to the British and Dutch governments, who partially compensated savers when the Icesave online bank failed. More than 320,000 savers lost out when the bank collapsed in 2008.

Posted by: Anonymoose || 01/06/2010 00:00 || Comments || Link || E-Mail|| [325 views] Top|| File under:
Israel-Palestine-Jordan
Police rescue child, detain kidnappers in ransom case
[Ma'an] Palestinian police rescued a 15-year-old boy from a locked cargo container where he was being held by kidnappers on Tuesday afternoon, the media office said.

The youth, from Yatta, was found confined in Hebron and his abductors were detained in a successful rescue operation, police said.

An investigation began when a Yatta resident reported his son missing. Police said initial investigations revealed the men were preparing to ransom the boy for cash.

Police said local tips lead them to the culprits, and the director of Hebron police thanked citizens for their cooperation in the affair.
Posted by: Fred || 01/06/2010 00:00 || Comments || Link || E-Mail|| [337 views] Top|| File under:
Who's in the News
60
[untagged]
3
Hamas
2
Govt of Iran
2
TTP
1
Commies
1
Global Jihad
1
al-Qaeda
1
al-Qaeda in Arabia
1
Jamaat-e-Ulema Islami
1
PFLP
1
Pirates
1
Popular Resistance Committees
1
Islamic Courts
1
al-Qaeda in Pakistan
Bookmark
E-Mail Me
The Classics
The O Club
Rantburg Store
The Bloids
The Never-ending Story
Thugburg
Gulf War I
The Way We Were
Bio
Merry-Go-Blog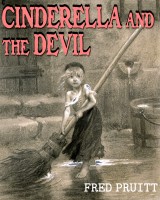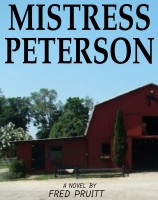 On Sale now!


A multi-volume chronology and reference guide set detailing three years of the Mexican Drug War between 2010 and 2012.

Rantburg.com and borderlandbeat.com correspondent and author Chris Covert presents his first non-fiction work detailing the drug and gang related violence in Mexico.

Chris gives us Mexican press dispatches of drug and gang war violence over three years, presented in a multi volume set intended to chronicle the death, violence and mayhem which has dominated Mexico for six years.
Click here for more information


Meet the Mods
In no particular order...


Steve White
Seafarious
Pappy
lotp
Scooter McGruder
john frum
tu3031
badanov
sherry
ryuge
GolfBravoUSMC
Bright Pebbles
trailing wife
Gloria
Fred
Besoeker
Glenmore
Frank G
3dc
Skidmark
Alaska Paul



Better than the average link...



Rantburg was assembled from recycled algorithms in the United States of America. No trees were destroyed in the production of this weblog. We did hurt some, though. Sorry.
35.170.78.142