-Lurid Crime Tales-
MS-13 implicated in take-over robbery & murder in ABQ
A take-over robbery & shooting occured on 6/20 in Albuquerque at a crowded local Denny's. Albuquerque Police said one of the two captured murder suspects in belongs to the violent MS-13 Gang.

The FBI labels the group as exceedingly violent. One arrested suspect had the digits "503" shaved into the back of his scalp. 503 is the country code for El Salvador. The FBI claims that gang members identify themselves through 503 or gang tattoos on their chest.

Police said they don't consider this weekend's shooting gang related. "They committed a heinous crime. And the fact that they killed someone while they were committing that crime, I think that's more important than what gang affiliation they have," a former Bernalillo County deputy said.

KOAT reported Albuquerque police said they're now calling on other law enforcement organizations to step in and help with the case. Officials said the suspects in custody are not cooperating and haven't given any information to help them go after other gang members.
Posted by: Anguper Hupomosing9418 || 06/23/2009 15:32 || Comments || Link || E-Mail|| [6496 views] Top|| File under:
-Obits-
HEEEEEERE'S eternity
Ed McMahon died at a hospital in Los Angeles this morning, his agent said. The 86-year-old TV personality and former "Tonight Show" sidekick died this morning at Ronald Reagan UCLA Medical Center in California, agent Howard Bragman said today. McMahon, who is best known for his role as Johnny Carson's No. 2 on the late-night show, was hospitalized for several weeks in intensive care earlier this year with pneumonia and other illnesses.

The famous TV pitchman — who is responsible for bringing the infamous "Heeeere's Johnny!" line into the pop culture lexicon — has promoted a number of products through the years such as Budweiser, American Family Publishers' sweepstakes and, most recently, Cash4Gold.com in a self-deprecating Super Bowl commercial. McMahon also hosted the popular syndicated talent competition "Star Search."

But the Hollywood legend fell on hard times recently and became embroiled in financial trouble. His home was reportedly to be placed on the auction block later this month after he fell behind $644,000 on his $4.8 million mortgage. He recently settled lawsuits against a hospital and doctors over difficulties stemming from the broken neck he suffered in fall of 2007. In 2002, he sued various insurance companies and contractors over mold in his house and collected a $7 million settlement.



And from his Wiki bio, something that was once common to read about celebrities:



During World War II, McMahon was a fighter pilot in the United States Marine Corps serving as a flight instructor and test pilot. He was a decorated pilot and was discharged in 1946, remaining in the reserves. After college, McMahon returned to active duty. He was sent to Korea in February 1953. He flew unarmed O-1E Bird Dogs on 85 tactical air control and artillery spotting missions. He remained in the Marine Corps Reserve, retiring with the rank of Colonel in 1966 and was then commissioned as a Brigadier General in the California Air National Guard.


Rest in peace, Ed. God Bless.
Posted by: Beavis || 06/23/2009 09:24 || Comments || Link || E-Mail|| [6467 views] Top|| File under:
-Short Attention Span Theater-
Murdoch Names Rebekah Wade Chief Executive Officer of News International
LONDON--(BUSINESS WIRE)--News Corporation today announced the appointment of Rebekah Wade to the role of Chief Executive Officer of News International. In her new role, she will assume responsibility for the day-to-day operations of News International, covering all five titles, The Sun, The Times, The Sunday Times, News of the World and thelondonpaper. Ms Wade will continue to report to James Murdoch, News Corporation's Chairman and Chief Executive, Europe and Asia, who will additionally become Executive Chairman of News International. Both appointments will be effective 1 September 2009.

Wade has been Editor of The Sun, the UK's most popular newspaper, for over six years. Prior to that, she spent three years as Editor of the UK's leading Sunday tabloid, News of the World. A new Editor of The Sun will be announced later in the summer.

Announcing Ms Wade's appointment, James Murdoch said: "Rebekah combines enormous editorial talent with commercial and strategic creativity at the highest level. I know that in this new role she will make a huge contribution to the business of journalism and to News Corporation's continued role as a pacesetter in this incredible business."

Ms Wade said: "Our titles are among the best in the world thanks to an unrelenting focus on high quality journalism that connects with its readers. At such a crucial time for the newspaper industry, I am honoured to have the opportunity to work with the exceptional team here and believe that we have an exciting future."

Rupert Murdoch, Chairman and Chief Executive Officer, News Corporation, said: "Rebekah is a great campaigning editor who has worked her way up through the company with an energy and enthusiasm that reflects true passion for newspapers and an understanding of the crucial contribution that independent journalism makes to society. Her promotion reflects the importance of journalism to this business

Posted by: GolfBravoUSMC || 06/23/2009 14:15 || Comments || Link || E-Mail|| [6491 views] Top|| File under:
-Signs, Portents, and the Weather-
Good News Alert: New All-Time Lows for Both CBS & ABC Evening Newscasts
Breaking: TVNewser has learned the CBS Evening News has once again set an all-time low last week with 4.89 million Total Viewers and 1.42 million A25-54 viewers. But it was also the lowest (since records began in the 1991-'92 season) for ABC's World News with Charles Gibson. The Gibson program drew 6.42 million Total Viewers and 1.77 million A25-54 viewers.
Posted by: GolfBravoUSMC || 06/23/2009 14:02 || Comments || Link || E-Mail|| [6496 views] Top|| File under:
Arabia
Brisbane woman raped then jailed for sex in United Arab Emirates
From late last week.


A BRISBANE woman was jailed for eight months in the United Arab Emirates for claiming she was raped by three men after her drink was spiked in a hotel bar. The woman, identified only as Amanda, said she ordered one drink from the bar in the United Arab Emirates hotel she was staying, but then remembered nothing until waking up the next afternoon.

Amanda, interviewed on ABC radio this morning, said she was arrested after reporting her rape to police and later sentenced to 11 months' jail for having illicit sexual relations and one month for consumption of alcohol.

"I don't remember anything except for having that drink ... in one way that's a good thing but from what happened following, it's still an extremely traumatising,'' she said.


Sounds like the rapist put something in her drink ...

She was released five months ago after securing a royal pardon after serving eight months, and is now home in Australia. She said the jails were overcrowded, inmates were often beaten and the water was frequently turned off.

Amanda said she had extensively researched the customs of the largely Muslim country before living there, but was not aware of the laws surrounding women and sex and drinking.


Guess her research wasn't that 'extensive' ...

"It was such a glamorous lifestyle and at the moment there are so many Australians working over there,'' she said. "It is a very glamourous lifestyle and you can make a lot of money but unfortunately there's the other side that people just aren't aware of.''

She said four high-ranking muslim men had to witness penetration to prove a rape charge, so women who reported rapes were typically seen as confessing to illicit sexual relations or prostitution.

"I can move on, and I'm working on that, part of my process is to help other people with awareness of what's going on and making changes,'' she said.

Amanda met with several state MPs this week to tell her story.

Amnesty International's Michael Hayworth said he sent a letter to United Arab Emirates officials, asking them to comply with United Nation's Women's Rights Conventions and remove discriminatory laws.
Posted by: anonymous5089 || 06/23/2009 12:52 || Comments || Link || E-Mail|| [6481 views] Top|| File under:
Caribbean-Latin America
Air France Black Box Signal Located
A weak signal from the flight data recorders of the Air France jet that crashed into the Atlantic killing all 228 people on board have been located, French newspaper Le Monde reported on its web site Tuesday.

According to the report, French naval vessels picked up a weak signal from the flight recorders on Monday and that a mini submarine has been dispatched to try and find the "black boxes" on the bottom of the rugged ocean floor.

An Air France spokeswoman told Reuters she could not confirm the report. The Transport Ministry and the air accident investigation office was not reached immediately for comment.

The "black boxes" may contain vital information that could help explain what happened when the Airbus A330 aircraft crashed into the sea en route from Rio de Janeiro to Paris on June 1. Locator beacons, known as "pingers", on the flight recorders send an electronic impulse every second for at least 30 days. The signal can be heard up to 2 km (1.2 miles) away.

French vessels involved in the search operation include a nuclear submarine with advanced sonar equipment and a research ship equipped with mini submarines.

The remote location in the Atlantic as well as the depth and surface of the ocean floor have made the search especially difficult and the wreckage could lie anywhere between a depth of 1 km (0.6 miles) and 4 km (2.5 miles).
Posted by: Sherry || 06/23/2009 02:42 || Comments || Link || E-Mail|| [6471 views] Top|| File under:
Mexico sends additional troops to Juarez
[Iran Press TV Latest] Mexico sends 1,500 additional soldiers to its northern borders to contain rising drug violence after initial troop deployment failed to effectively address the problem.

The northern border city of Ciudad Juarez has witnessed an upsurge in drug-related violence in recent weeks despite earlier reports that troop presence in the flashpoint city had caused a reduction in drug-related crimes.

Some 5,000 soldiers were deployed in the city in March.

The additional soldiers will begin patrolling the city on Monday, said Enrique Torres Valadez, the spokesman for the joint security operation of soldiers and state police in Ciudad Juarez, AP reported.

Victor Clark, a drug-trafficking expert based in Tijuana, claimed that troops had not been able to settle the ongoing problem in the city, blaming the failure on the lack of an effective drug intelligence program in the army.

"I see two wars, the visible and the invisible one. The visible one is the dead that the media reports on every day, but the dead are just cheap labor," said Clark, director of the Binational Center for Human Rights in Tijuana. "The invisible one is ... the business class and the politicians who really benefit from the millions that the drug trade generates."

"The army had not carried out profound intelligence work," he added. "In Juarez, they have not dared to touch that level of organized crime."

President Felipe Calderon has used 45,000 Mexican armed forces to crackdown on drug trafficking and violence across the country. The operations have resulted in the arrest of several cartel members.

Ciudad Juarez, which witnessed 1,600 drug-related killings last year, has had almost no high-profile arrests.

More than 10,800 people have been killed in drug-related violence since Calderon launched his anti-drug operations in December 2006.
Posted by: Fred || 06/23/2009 00:00 || Comments || Link || E-Mail|| [6465 views] Top|| File under:
Europe
Islam headed for legal equality with Christianity in Germany
Calls are growing in Germany for Islam to be granted the same legal status, rights and duties as other recognised religions, with the idea forming the main focus for this week's Islam Conference. Interior Minister Wolfgang Schäuble of the conservative Christian Democratic Union has said this is his long-term aim, while the Greens this week urged the conference to take concrete steps in that direction. But a number of formalities have to be fulfilled for the German constitution to recognise Islam as an official religious community, including the ability to provide teachers to give children education in state schools about their faith.

The Muslim communities in Germany are still a way away from this, Schäuble recently told the Tageszeitung. He said the conference was, "a fair way along the road to reaching the point of being able to offer religion classes at schools to Islamic children. We have developed a more exact understanding together that one can only introduce religion classes in a partnership." He acknowledged the fact that the state governments have jurisdiction over education, and are far from accepting the idea of putting Islamic religion classes on an equal footing with Catholic and Evangelical classes. But he said, "This process needs time. There are model projects in many federal states where Islamic children are taught something about their religion, with school subject Islam.

"The Islam conference has also, more to the point, defined conditions under which Islamic religion lessons can be introduced when the Muslims want it – and then the question remains whether Muslim organisations will fulfil these conditions. "So, for example, existing associations such as the Islam Council, are religious associations, but not a religious community as far as the constitution is concerned. Religious instruction is needed for that."

The Green Party this week drew up a discussion paper which set out further conditions which any formalised religious community would be expected to fulfil. This included active campaigning for religious freedom of non-Muslims, as well as working for the rights of Muslim women, and against anti-Semitism and against homophobic violence.

Germany's Bishops' Conference has also spoken out in favour of the long-term legal equality of Islam. Its secretary Hans Langendörfer wrote in a piece for the Tageszeitung it was, "fundamentally desirable that the Muslim community be set on a legally equal level as the Christian Churches. Above all, the status of a 'legal public corporation' is not a right exclusive to the churches."
Posted by: ryuge || 06/23/2009 06:32 || Comments || Link || E-Mail|| [6465 views] Top|| File under:
Great White North
Fondly, Greenland Loosens Danish Rule
NUUK, Greenland -- The thing about being from Greenland, said Susan Gudmundsdottir Johnsen, is that many outsiders seem to have no clue where it actually is. "They say, 'Oh, my God, Greenland?' It's like they've never heard of it," said Ms. Johnsen, 36, who was born in Iceland but has lived on this huge, largely frozen northern island for 25 years. "I have to explain: 'Here you have a map. Here's Europe. The big white thing is Greenland.' "

But Greenland, with 58,000 people and only two traffic lights, both of them here in the capital, is now securing its place in the world. On Sunday, amid solemn ceremony and giddy celebration, it ushered in a new era of self-governance that sets the stage for eventual independence from Denmark, its ruler since 1721.

The move, which allows Greenland to gradually take responsibility over areas like criminal justice and oil exploration, follows a referendum last year in which 76 percent of voters said they wanted self-rule. Many of the changes are deeply symbolic. Kalaallisut, a traditional Inuit dialect, is now the country's official language, and Greenlanders are now recognized under international law as a separate people from Danes.
Continued on Page 49
Posted by: Steve White || 06/23/2009 00:00 || Comments || Link || E-Mail|| [6467 views] Top|| File under:
Science & Technology
Boeing 787 Dreamliner faces yet another delay
Boeing's 787 Dreamliner airplane is facing yet another delay, the company announced Tuesday, this time saying it needed to reinforce a section of the aircraft before starting test flights.

The 787 is a medium-size plane that is expected to become the backbone of airlines' long-haul fleets, replacing the Boeing 767.

Boeing has not set a new date for the airplane's first flight, the company statement said.

"It will be several weeks before the new schedule is available," the statement added.

"Structural modifications like these are not uncommon in the development of new airplanes," Scott Carson, president and CEO of Boeing Commercial Airplanes, said in the statement.

The aircraft manufacturer originally announced it would deliver the Dreamliner in May 2008, and has delayed it at least three times before.

Airlines such as Qantas, British Airways and Continental intend to use the 787 to open up new "long, thin routes" -- long routes with fewer passengers than carried by the enormous 747.

At least 700 orders for Dreamliners were placed by the time it announced its third delay, in April 2008.

The delays mirror the problems that Boeing rival Airbus has had in delivering the A380 superjumbo, which suffered two years of delays and cost overruns before making its first flight in October 2007. The A380 and the Boeing 787 serve different needs for airlines, and so are not in competition with each other -- though both are the current stars for their respective manufacturers.

In January, Boeing reported it ended 2008 with 662 new net commercial airplane orders, giving it a backlog of unfilled commercial orders of more than 3,700 airplanes. While that was down sharply from the record 1,413 net orders in 2007, that year's orders marked the third-straight record year for new orders.

Boeing, one of the few employers that added workers through the nationwide labor market downturn last year, announced in January it will cut 4,500 jobs this year, undoing the employment gains it achieved in 2008.

The job cuts in Boeing's Commercial Airplanes division will take employment in the unit back to 63,500, about where it stood a year ago.

Posted by: GolfBravoUSMC || 06/23/2009 14:31 || Comments || Link || E-Mail|| [6480 views] Top|| File under:
Syria-Lebanon-Iran
Iran's 'Angel of Freedom' Neda Soltan
Relatives and friends of Neda Soltan, the 26-year-old protester who's become an international symbol of Iranian resistance, wanted her to be remembered for her love of music and passion for travel.

"She was a person full of joy," the Los Angeles Times quotes her music teacher and close friend Hamid Panahi, who was among mourners at her family home. "She was a beam of light. I'm so sorry. I was so hopeful for this woman."

Details continue to emerge Tuesday about the murdered protester nickamed "Angel of Freedom," after graphic videos of her apparent murder at a Tehran protest hit the Internet.

Images of Soltan's bloody death on Saturday have galvanized the country and many insist on speaking out about this young woman and who she was, despite authorities banning anyone from mourning her.

Neda was reportedly gunned down during protests in the capital city. Videos posted on YouTube, Facebook and Twitter show her bleeding from the nose and mouth as a crowd tries unsuccessfully to stanch the flow and save her life.

The video also shows a moving clip of a man identified as Panahi cradling her head and yelling out, "Neda, don't be afraid. Neda, stay with me. Neda stay with me!"

• Click here for photos. (WARNING: Graphic)
Posted by: GolfBravoUSMC || 06/23/2009 15:30 || Comments || Link || E-Mail|| [6491 views] Top|| File under:
Iran: MPs eye legislation to ban stoning
[ADN Kronos] Iranian lawmakers are mooting legislation that would outlaw harsh punishment methods such as stoning and amputations, Iran's official news agency IRNA said on Monday. Ali Sharokhi, who is the president of the Iranian judiciary commission said MPs are eyeing legal amendments to make illegal stoning, cutting off the hands of thieves, amongst other 'Islamic' punishments.

Currently, stoning, or lapidation is a legal punishment for crimes such as adultery, prostitution, and incest.

The last reported stoning in Iran was in December 2008 of two Iranian men and one Afghan man who dug himself out and escaped the stoning in the northeastern area of Iran. These stonings were confirmed by Judiciary spokesman Ali Reza Jamshidi in January 2009.

In stonings in Iran, men are buried to the waist and women are buried to the shoulders. Then stones are hurled until the prisoner dies or escapes.
Posted by: Fred || 06/23/2009 00:00 || Comments || Link || E-Mail|| [6467 views] Top|| File under: Govt of Iran
Home Front: Culture Wars
"Too Patriotic" Kansas Teacher Gets Job Back
During a meeting last September with Assistant Principal Jan Gentry, Latham claims Gentry mentioned his school-affiliated Web site, which she called "too patriotic." The site had links to the U.S. Military Academy at West Point, the Air Force, the U.S. Army and other military-and history-related sites.
Imagine having the gall to link to these right wing extremist sites.


A high school teacher in Kansas who claimed his contract was not renewed due to his conservative political views has been reinstated. Tim Latham, 44, who was told that his school-affiliated Web site was "too patriotic," will return this fall to the 2,000-student Lawrence High School in Lawrence, Kan., where he'll continue teaching American history and government for a second consecutive year. Since the contract renewal became official late last week, Latham, a teaching veteran of 20 years, said he's received countless well-wishes from students and teachers alike.

"My cell phone just went off again," Latham told FOXNews.com on Tuesday. "I have received well over 1,000 e-mails, comments on my Facebook page, personal letters and phone calls, not only from all over the country, but from all over the world. I even had a guy who wrote me from China, saying he could see this happening in China, but not here."

Latham, who was criticized by a student for not airing President Obama's inaugural address during class, filed a grievance with his school district earlier this month after he was told in April that his contract would not be renewed.

The married father of three had claimed school officials violated his contract by not conducting proper reviews -- four 20-minute in-class evaluations throughout the year -- and said school administrators were looking for a way to get rid of him due to his personal politics. But Latham was informed last Thursday by District Superintendent Randy Weseman that there were "inconsistencies in the evaluation process" and that his contract would be renewed for 2009-10.

Latham said he was not surprised. "I thought that if they followed the letter of the contract and if they looked at all the evidence, there was no other result that could happen," he said. "It had to happen."

Weseman confirmed to FOXNews.com that Latham will be back next year. He said administrators erred by not conducting enough in-class evaluations. "To make a long story short, they didn't do what they were supposed to," Weseman said. "Obviously there are implications to procedures not being followed."

Latham conducted himself in a "respectful and dignified" manner throughout the process, Weseman said, adding that the "injustice" claimed by Latham had been confirmed.

During a meeting last September with Assistant Principal Jan Gentry, Latham claims Gentry mentioned his school-affiliated Web site, which she called "too patriotic." The site had links to the U.S. Military Academy at West Point, the Air Force, the U.S. Army and other military-and history-related sites.

He claimed the critiques took a personal turn in October, when class lessons began focusing on the presidential race between Obama and John McCain. One unidentified student has complained to Gentry that Latham had been too critical of Obama.

"I had been called into [Gentry's office] and was told I was picking on Obama in class," Latham said earlier this month. "But I didn't cover anything else that wasn't already covered by anybody else in the news."

Latham also said that Gentry asked him about a "McCain-Palin" bumper sticker on his car. "She said, 'I don't know how you could support that woman,'" Latham said. "That was the beginning of what was going on. They were trying to find a reason to get rid of me."

Latham said a condition of his reinstatement would be that Gentry would not conduct his evaluations any longer, Weseman said. Gentry could not be reached for comment Tuesday.

Chloe Mercer, who graduated Lawrence High School last month, said Latham's class was her favorite and said he was fair despite his decision not to show Obama's inauguration in class.

"He chose not to show it, but he printed out Obama's speech and we read it and discussed what we felt was good about it," Mercer told FOXNews.com earlier this month. "[Latham] was fair. He listened to all sides of every issue. He actually made print-outs of every candidate and how they felt on certain hot-button issues.
Posted by: GolfBravoUSMC || 06/23/2009 15:11 || Comments || Link || E-Mail|| [6468 views] Top|| File under:
Who's in the News
42
[untagged]
10
Govt of Iran
6
TTP
4
Taliban
2
Global Jihad
2
Jamaat-ul-Mujahideen Bangladesh
1
PLO
1
al-Shabaab
1
Govt of Pakistan
1
Moro Islamic Liberation Front
1
al-Qaeda
1
al-Qaeda in North Africa
1
Hizbul Mujaheddin
1
Hamas
1
Palestinian Authority
Bookmark
E-Mail Me
The Classics
The O Club
Rantburg Store
The Bloids
The Never-ending Story
Thugburg
Gulf War I
The Way We Were
Bio
Merry-Go-Blog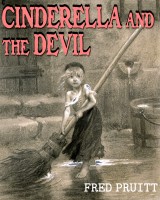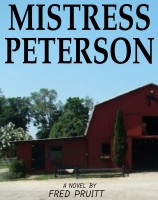 On Sale now!


A multi-volume chronology and reference guide set detailing three years of the Mexican Drug War between 2010 and 2012.

Rantburg.com and borderlandbeat.com correspondent and author Chris Covert presents his first non-fiction work detailing the drug and gang related violence in Mexico.

Chris gives us Mexican press dispatches of drug and gang war violence over three years, presented in a multi volume set intended to chronicle the death, violence and mayhem which has dominated Mexico for six years.
Click here for more information


Meet the Mods
In no particular order...


Steve White
Seafarious
Pappy
lotp
Scooter McGruder
john frum
tu3031
badanov
sherry
ryuge
GolfBravoUSMC
Bright Pebbles
trailing wife
Gloria
Fred
Besoeker
Glenmore
Frank G
3dc
Skidmark
Alaska Paul



Better than the average link...



Rantburg was assembled from recycled algorithms in the United States of America. No trees were destroyed in the production of this weblog. We did hurt some, though. Sorry.
44.200.175.255

Help keep the Burg running! Paypal: