-Lurid Crime Tales-
Attorney found asleep in trash can
Jeffersonville attorney Larry Wilder was found asleep by police in his neighbor's overturned city garbage can Wednesday morning, after neighbors called police when they woke to find their trash strewn on the ground and a man inside the receptacle.


[Insert lawyer joke here]


No arrest was made as a result of the incident. "There was no crime committed," Deeringer said.

Although police records describe Wilder as "10-47" -- police code for intoxicated -- upon officers' arrival, no breath alcohol or sobriety test was administered. It's an officer's discretion on what actions to take in such situations, the chief said. Typically, if someone is that close to their home, they would just be escorted to their residence.


[Insert lawyer joke here]


Police records show that officers arrived on the scene just before 7 a.m. Wednesday. A neighbor, Roberta Embry, said her husband found Wilder inside the can when walking out of the house that morning.


[Insert lawyer joke here]
Posted by: Mike || 06/20/2009 11:04 || Comments || Link || E-Mail|| [6479 views] Top|| File under:
-Short Attention Span Theater-
Today's Idiot
Suicide attempt fails; car ends up in pool

A 27-year-old Mesa man apparently tried to kill himself Tuesday by rigging a sword to his steering wheel and ramming his car through a block wall, police said.

Nathan Ryan's car ended up at the bottom of a swimming pool in the 1300 block of North Dakota Street in Chandler, and he went to the hospital with wounds that were not a threat to his life, said Sgt. Joe Favazzo, Chandler police spokesman.

The handle of the 24-inch sword was positioned against the instrument panel with the blade sticking through the steering wheel. It was tied into place with a T-shirt. Ryan then drove his car through the block wall, but the airbag deployed and bent the sword.

The choice of the home seems to be random, Favazzo said. "For whatever reason, he chose that wall at that time and made it happen as best he could," Favazzo said.
Posted by: Steve White || 06/20/2009 00:00 || Comments || Link || E-Mail|| [6469 views] Top|| File under:
Cover underwear mannequins
[Straits Times] SHOP mannequins displaying underwear will have to take cover under a regulation passed by authorities in Vietnam's commercial capital. The models must no longer be visible from shop fronts under the rule controlling various forms of advertising in southern Ho Chi Minh City, formerly Saigon, the Phap Luat Ho Chi Minh City newspaper said on its

'No one wears underwear in public places, and it runs counter to Vietnamese traditional custom.'

website. 'Putting the mannequin somewhere that people in the streets cannot see it is OK,' the report quoted local official Le Quang Vinh as saying. 'No one wears underwear in public places, and it runs counter to Vietnamese traditional custom.'

Underwear mannequins are widespread at shops in Ho Chi Minh City and elsewhere in Vietnam.


If the mannequins are removed from the shop windows, how will the illiterates know where to buy pretty underthings?

Look for the mannequins wearing underburqas ...
Posted by: Fred || 06/20/2009 00:00 || Comments || Link || E-Mail|| [6469 views] Top|| File under:
Africa North
PAM party victory stuns Moroccan political establishment
[Maghrebia] The victory of the newly created Authenticity and Modernity (PAM) party in the June 12th local elections continues to make waves in Morocco, drawing a mixture of reactions ranging from surprise to indignation.

While the PAM's leadership attributed their victory to views and methods that were attractive to voters, more established political parties accused the authorities of pulling the strings of the party, which was founded in June 2008 by a childhood friend of the King.

"This party used any means at its disposal to earn its position, starting with the number of its candidates. It fielded candidates who have no political scruples whatsoever," Ismail Alaoui, secretary-general of the Party of Progress and Socialism (PPS) said.

Alaoui believes it unlikely that the PAM will have any major impact on the political arena and has likened it to "the Constitutional Union (CU) when it was first formed and the National Rally of Independents (RNI) of the 1970s".

The Socialist Union of People's Forces (USFP) also cast doubt on the PAM's success. Hassan Tarik, who works at the party's headquarters, said that the PAM, which was founded by the ruling élite, will not fool the Moroccan public.

Driss Lachguer, who also works at the USFP's central office, agreed, arguing that it is illogical for a newly created party to come first ahead of the other parties.

Political science professor Mohamed Kanzidi said that it was too early to judge the true position of the PAM, noting that it fared particularly well in rural areas, while the Justice and Development Party (PJD) won in the cities. He also noted that it had won over several members with election experience.

Responding to a question on the reasons for PAM's victory, Interior Minister Chakib Benmoussa pointed to the composition of the party, which has candidates who took part in the 2003 election and won 10% of the vote and 9% of seats.

"It was also the largest party in terms of the number of candidates it fielded," Benmoussa said on June 13th.

The PAM's central office played down the criticisms levelled at it. The party's secretary-general, Mohamed Cheikh Biadilah, said that it was the failure of the other parties that has driven them to react in this way towards his party.

"It's a cultural thing. Moroccans always tend to pin the blame on others instead of taking responsibility themselves," he said at a press conference held on Wednesday 17 June to announce the party's achievements.

The PAM leader said that his party's views won voters over because they focused on the future. He also attributed the victory to party policies that targeted the local needs of each region.

Meanwhile, some politicians saw the PAM victory as a breath of fresh air.

Popular Movement MP Fatima Mustaghfir said that the PAM took on a test and passed it with flying colours after the disappointment of the partial elections. "Moroccans are hoping for change. The PAM's win is a message from voters to the parties", she said.
Posted by: Fred || 06/20/2009 00:00 || Comments || Link || E-Mail|| [6466 views] Top|| File under:
Suleiman's popularity worries Mubarak government
Senior representatives of the Egyptian regime are "extremely worried" about the growing popularity of General Intelligence Chief Omar Suleiman and reports that he may succeed President Hosni Mubarak.


So the intel chief of a thugocracy is looking to keep the country from going to Sonny-boy ...

A steel-cage truncheon match!

Definitely pay-for-view. Who's the undercard?

Mubarak, who has long been grooming his son, Jamal, to succeed him, is currently under pressure from many Egyptians to prefer Suleiman, according to a report in Thursday's London-based pan-Arab daily Al-Quds al-Arabi.

Jamal Mubarak is also said to be concerned about Suleiman's growing popularity and the demands to name him the next president, the paper said in an exclusive dispatch from Cairo.

It quoted informed sources in the Egyptian capital as saying that the talk about Suleiman's rising stardom could backfire, resulting perhaps in the intelligence chief's ouster from his post.

"General Suleiman is highly appreciated among ordinary Egyptians," the sources said. "But the Egyptian regime is known for getting rid of anyone who gains popular admiration."

Mubarak's supporters are particularly "shocked" about the pro-Suleiman campaign that has been launched on the Internet by young Egyptians. One of the drives is being held under the motto: "Neither Jamal nor the Muslim Brotherhood." Some Egyptian bloggers and chatters have also joined the pro-Suleiman camp by publishing numerous articles explaining why he is the most suitable candidate to succeed Mubarak.

Surveys conducted by Suleiman supporters showed that Egyptians prefer him over Mubarak's son as the next president, the sources told the paper. "About 12 million Egyptians are following all the news published about Suleiman on the Internet, as opposed to only a few thousand who have displayed interest in other prominent Egyptian officials," the sources added.

Jamal and his supporters have thus far succeeded in preventing the emergence of a powerful candidate to succeed Mubarak, they said, noting that several former government officials whose names had been mentioned as leading candidates have found themselves "sitting at home" doing nothing.
Posted by: Steve White || 06/20/2009 00:00 || Comments || Link || E-Mail|| [6483 views] Top|| File under:
Egypt signs agreement to build nuclear reactor
Egypt's official news agency says the country has signed a 10-year consulting agreement with Australia's WorleyParsons (WOR.AX) to help build its first nuclear reactor. Thursday's report quotes Prime Minister Ahmed Nazif as saying the 900 million Egyptian pound ($161 million) agreement is a step toward Egypt entering an era of peacefully using nuclear technology.

Egypt's Electricity Ministry said last month it dropped US construction giant Bechtel as a consultant for the project without giving reasons. But local reports suggested the deal stalled over operation terms.

The entire project is expected to cost between $1.5 billion and $1.8 billion. It is part of plans to diversify Egypt's energy resources and preserve the country's oil and gas.
Posted by: Steve White || 06/20/2009 00:00 || Comments || Link || E-Mail|| [6468 views] Top|| File under:
Africa Subsaharan
South African rape survey shock
One in four South African men questioned in a survey said they had raped someone, and nearly half of them admitted more than one attack.
Posted by: anonymous5089 || 06/20/2009 18:08 || Comments || Link || E-Mail|| [6479 views] Top|| File under:
Europe
Europe's great shift to the right - Rise of anti-immigrant parties
While it was the mainstream centre-right that actually won the election—Nicolas Sarkozy's UMP took 28.5 per cent of the French vote, Italian PM Silvio Berlusconi's People of Freedom Party captured 35 per cent, and Angela Merkel's Christian Democratic Union took 38 per cent—few traditional parties saw their vote increase. And the left and centre-left vote all but collapsed in many countries. In France, the opposition Socialists took just 17 per cent of the ballots, Germany's Social Democrats turned in their lowest result ever at 21 per cent, and Britain's ruling Labour Party captured only 15.3 per cent, its worst showing since the Second World War.

The colliding trends—the rise of the far right and the left's vanishing act—underline a fundamental shift in European politics, says Grabbe. "In a way, it's the legacy of 1989 [the collapse of the Soviet Bloc] catching up with the left," she says. "They don't have a narrative of how to get out of a crisis like this. They don't have a clear ideology to offer." And faced with a choice between the discredited theories of the socialist past, and the rapacious reality of the free-market present, the majority of voters seem to have thrown up their hands in disgust.

Going forward, the biggest question is whether the anger and apathy will spill over to national elections. (Germany, Portugal and the U.K. will all go to the polls within a year.) Despite the fact that the European Parliament now has the power to amend or abolish two-thirds of the EU's laws, voters in many countries continue to view it as a less important institution than their own legislatures. "It's not treated very seriously," says John Curtice, a professor of politics at Glasgow's University of Strathclyde. "People use it as an opportunity to protest against the government or support smaller parties."

Posted by: GolfBravoUSMC || 06/20/2009 12:40 || Comments || Link || E-Mail|| [6479 views] Top|| File under:
India-Pakistan
Pakistan locked in debt cycle
ISLAMABAD: The budget documents and the figures available in Economic Survey of Pakistan for 2008-09, revealed that Pakistan has now trapped into vicious circle of debt repayments as debt liabilities have been exceeding the estimates of total foreign receipts.

In the fiscal year 2009-10, the government is expecting a supply of $2.5 billion dollars as loans from donor countries and multilateral agencies, whereas the total allocation for debt repayments and servicing of foreign debt in 2009-10 stands at $2.53 billion dollars. Hence, the government is raising debt to pay debt and the relief impact of the expected foreign loan is difficult to see.

As on June 2009, Pakistan's external debt liabilities were $50.1 billion, whereas the domestic debt liabilities were estimated at $46.97 billion and the total floating debt, which consists of short term domestic borrowing instruments such as Treasury bills, was estimated at $24 billion dollars. The total outstanding debt is therefore $119.9 billion dollars; roughly 57.6 per cent of the total Gross Domestic Product (GDP).

The Prime Minister Advisor on Finance Shaukat Tarin in a post budget press conference gave the break up of the $2.5 billion dollars which the government has been expecting in next fiscal year. According to Tarin, the government has been expecting one billion dollars from USA under the Kerry Lugar bill support, $840 million from International Monitory Fund (IMF), $800 million from World Bank (WB), $600 million from Asian Development Bank (ADB) and $23 million from Islamic Development Bank (IDB).

The government also has commitments of $2 billion for FY-1009-10 from the Friends of Democratic Pakistan (FODP) which will raise the estimates of foreign receipts to $4.5 billion. However, the government itself is unsure about the realisation of $2 billion pledges from FODP. The advisor to the PM on Finance is on record as saying that the government will pursue an additional $4 billion loan from the IMF in case payments fail to come through.

The government has already entered into an IMF program and signed a loan agreement of $7.6 billion dollars, out of which the country has received the first tranche of $3.1 billion in November 2008, second tranche of $847 million in March while the third tranche of $840 million is expected in the last week of June this year.

Interestingly, the IMF first loan tranche of $3.1 billion and during the same timeframe, the government has paid $3.65 billion on account of debt repayments; $550 million more than the IMF loan.

As on June, government's total domestic debt was estimated at $46.97 billion and 28.7 per cent of GDP. For FY-2009-10, the government has allocated $7.79 billion for servicing of domestic debt whereas the federal share of allocation for Public Sector Development Program (PSDP) is $5.48 billion. Hence, the allocation for debt servicing is $2.3 billion more then the federal share of development budget. In FY-2008-09, the government has paid $7.2 billion dollars on account of domestic debt servicing where the total expenditure on development was $2.7 billion. It became obvious that the debt servicing is badly affecting expenditures on development.

Pakistan is under obligation to pay back loans from a wide variety of banks and other agencies. According to the Economic Survey, the share of the Paris club in the total external debt as of May stood at 27.2 per cent, Multilaterals 43.5 per cent, under bilateral agreements with donor countries 3.9 per cent, short-term loans 4.3 per cent, private non-guaranteed 6.6 per cent, IMF 8.4 per cent, while foreign exchange liabilities were 4.3 per cent.

The recently signed agreement by the Economic Affairs Division concludes that the terms and conditions of foreign loans from multilaterals have become more stringent. In recent agreement signed between Pakistan and the World Bank the maturity period of external debt decreased from 31.6 years in 1970 to 19.7 years, while the grace period declined from 11.9 years to 5.6 years. The interest rate increased from 2.8 per cent to 6.0 per cent, while the extent of grant element decreased from 59.2 per cent to 29.7 per cent.

It is shocking to note that with a debt burden of 56 per cent of GDP, the country has no established borrowing policy. To finance a project what a government department needs is a borrower. If a borrower is agreed to finance a project, the department goes to EAD and inks a loan agreement irrespective of judging the importance and productivity of project. This has given rise to numerous allegations of malfeasance, which are under the scrutiny of the Planning Commission. Although, there has been a separate full fledged Debt Office in the Finance Division header by a Director General since 2001, the department has not been able to present a comprehensive debt policy.

Keeping in view these statistics, Pakistani citizens per head debt is about 55.2 per cent of the per capita Gross National Income (GNI).

Pakistan's debt is about five times more than total average annual exports earnings, six times its budgetary revenues and sixteen times more than foreign investment inflow.

With total population of 165 million, each Pakistani at end March 2009 owed about $591 in public debt (domestic and external debt).
Posted by: john frum || 06/20/2009 13:04 || Comments || Link || E-Mail|| [6465 views] Top|| File under:
30 children found chained from train in Lahore
[Geo News] At least thirty children were found chained from a train, bound to Karachi from Lahore, here on Friday, Geo news reported. According to sources, the offense came to be known when a child, in a bid to flee, jumped from the train near Samasatta area who was later identified as Noshad aged 9 a resident of Lodhran. Noshad revealed that children aged under 10 were held captive in a compartment while children aged over 20 were separately detained in another compartment of train. He told that their parents sent them to fetch brick mold when three persons made them unconscious meanwhile, sources said they were being kidnapped for beggary. General Manager Railways said police have commenced checking at different railway stations while this attempt of children's abduction seems to be an inside job of railway employees.
Posted by: Fred || 06/20/2009 00:00 || Comments || Link || E-Mail|| [6464 views] Top|| File under:
Who's in the News
60
[untagged]
6
Govt of Iran
5
TTP
4
Govt of Pakistan
2
Taliban
2
al-Qaeda
2
al-Shabaab
1
Jamaat-ul-Mujahideen Bangladesh
1
Thai Insurgency
1
TNSM
1
al-Qaeda in North Africa
1
al-Aqsa Martyrs
1
Govt of Syria
1
Hamas
1
Jamaat-e-Islami
Bookmark
E-Mail Me
The Classics
The O Club
Rantburg Store
The Bloids
The Never-ending Story
Thugburg
Gulf War I
The Way We Were
Bio
Merry-Go-Blog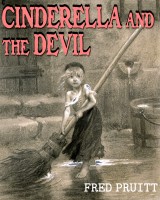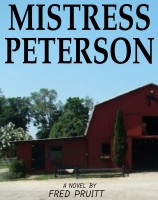 On Sale now!


A multi-volume chronology and reference guide set detailing three years of the Mexican Drug War between 2010 and 2012.

Rantburg.com and borderlandbeat.com correspondent and author Chris Covert presents his first non-fiction work detailing the drug and gang related violence in Mexico.

Chris gives us Mexican press dispatches of drug and gang war violence over three years, presented in a multi volume set intended to chronicle the death, violence and mayhem which has dominated Mexico for six years.
Click here for more information


Meet the Mods
In no particular order...


Steve White
Seafarious
Pappy
lotp
Scooter McGruder
john frum
tu3031
badanov
sherry
ryuge
GolfBravoUSMC
Bright Pebbles
trailing wife
Gloria
Fred
Besoeker
Glenmore
Frank G
3dc
Skidmark
Alaska Paul



Better than the average link...



Rantburg was assembled from recycled algorithms in the United States of America. No trees were destroyed in the production of this weblog. We did hurt some, though. Sorry.
3.236.253.192

Help keep the Burg running! Paypal: