-Lurid Crime Tales-
Minuteman-Style Group Leader Arrested For Home Invasion Homicides
TUCSON, AZ - Three people have been arrested in connection with last months deadly double homicide in Arivaca that left a nine-year-old and her father dead.

One of the people arrested for the homicide is the National Executive Director of the Minuteman American Defense group (M.A.D.), a group known for patrolling the border, and is dedicated to "Defending America's Borders" according to their website - minutemenamericandefense.org

Jason Eugene Bush, 38, Shawna Forde, 42 and Albert Robert Gaxiola, 43, were all taken into custody and charged in connection with the murders of 29-year-old Raul Flores and 8-year-old Brisenia Flores. Both were killed during an alleged home invasion.

According to authorities, Bush, Forde, and Gaxiola broke into the home of the Flores family just after midnight on May 30th. At the time, the mother, father and daughter were home. The invaders reportedly shot the three members of the Flores family, killing the father, Raul, and the daughter, Brisenia. The invaders then left the scene.

The mother survived the shooting, called police, and found a gun. Sheriff Dupnik says the three returned moments later to make sure everyone was dead. At that point, the mother shot and injured Bush, and the three fled the scene.

The trio has been charged with two counts of First Degree Murder, one count of First Degree Burglary, and one count of Aggravated Assault.

Pima County Sheriff Clarence Dupnik says, "Jason Bush was in fact the shooter of all three of these people under orders from Ms. Forde."

Dupnik says, "The husband who was murdered has a history in being involved in narcotics and there was an anticipation that there would be a considerable amount of cash at this location, as well as the possiblity of drugs."

Sheriff Dupnik adds, "To just kill a 9-year old girl because she could be a potential witness, to me, is one of the most despicable acts I have ever heard of."

Forde is known for being the head of the minutemen group M.A.D., where she is listed as the National Executive Director.

"If you look at her history closely, and you know what we know, she is at best a psychopath," says Sheriff Dupnik referring to Forde during a press conference Friday.

Forde's organization is not directly connected to the more commonly known minutemen organization, Minutemen Civil Defense Corps or the Minutemen project run by Chris Simcox and James Gilchrist.

Pima County Sheriff Clarence Dupnik says, "We are not charging any of the minutemen groups with anything. But one of these individuals was involved with one of those groups."

Detectives say Bush was in the Kingman area when he was arrested on June 11th. He's at a Kingman hospital for an injury he received during the homicide on May 30, 2009.

Upon release from the hospital, he faces extradition for the murders. Bush is being held on a probation violation warrant out of Washington State for Auto Theft.

Forde was taken into custody without incident South of Sierra Vista. Gaxiola was taken into custody in Tucson.

Upon leaving the press conference, Forde stated to reporters, "I have nothing to do with the murder."

Sheriff Dupnik believes there may be additional arrests in this case.
Posted by: Anonymoose || 06/13/2009 10:31 || Comments || Link || E-Mail|| [6473 views] Top|| File under:
-Short Attention Span Theater-
Tunisia to host salsa dance event
[Maghrebia] Some 500 international salsa artists will participate in Tunisia's first International Salsa Congress, set to run June 18th-20th in Hammamet, Tunisia Online reported on Thursday (June 11th). The event will promote artistic and cultural exchanges between salsa music and dance fans. Dance classes will be among 32 different workshops open to the public.
Posted by: Fred || 06/13/2009 00:00 || Comments || Link || E-Mail|| [6469 views] Top|| File under:
Boy Hit by Meteorite
A 14-year old German boy was hit in the hand by a pea-sized meteorite that scared the bejeezus out of him and left a scar. "When it hit me it knocked me flying and then was still going fast enough to bury itself into the road," Gerrit Blank said in a newspaper account. Astronomers have analyzed the object and conclude it was indeed a natural object from space, The Telegraph reports.

Most meteors vaporize in the atmosphere, creating "shooting stars," and never reach the ground. The few that do are typically made mostly of metals. Stony space rocks, even if they are big as a car, will usually break apart or explode as they crash through the atmosphere.

There are a handful of reports of homes and cars being struck by meteorites, and many cases of space rocks streaking to the surface and being found later. But human strikes are rare. There are no known instances of humans being killed by space rocks.
Posted by: || 06/13/2009 00:00 || Comments || Link || E-Mail|| [6468 views] Top|| File under:
Africa North
Voting begins in local Moroccan elections
[Al Arabiya Latest] Moroccans began voting on Friday in a local election where the government of conservatives and socialists aims to limit gains by opposition Islamists and a new party formed by staunch backers of King Mohammed.

It is the second local election of the reform-minded king's reign. He is widely credited with loosening restrictions on political activity and improving the North African country's human rights record.

Analysts said the government is hoping for a voter turnout at least higher than the record-low 37 percent registered in a 2007 legislative election.

"The attention of top government officials and party leaders will be focused on the turnout rate because they are terrified of a boycott and so-called voter apathy," said Khaled al-Harri, a political analyst.

More than 13 million Moroccans are eligible to vote for 130,223 candidates vying for 27,795 seats in 1,503 village and city councils. Analysts forecast a higher turnout in rural areas than in cities.

"Illiterate people will vote more than educated voters," said political analyst Taoufik Bouachrine. "The number of voters among the poor will be higher than rich and middle classes."

The polls opened at 8 a.m. (0700 GMT) and will close at 7 p.m. (1800 GMT).
Posted by: Fred || 06/13/2009 00:00 || Comments || Link || E-Mail|| [6468 views] Top|| File under:
Moroccans go to the polls amid reports of electoral fraud
[Maghrebia] Over 13 million Moroccans will cast their ballots on Friday (June 12th) in the first municipal elections since 2003. Thirty political parties are fielding some 130,223 candidates for nearly 30,000 local council seats.

Even though polling stations do not close until 7pm, about 900 complaints of campaign irregularities have already been lodged with the Justice Ministry.

In some cities, members of the public are critical of the use of "dirty money" to buy voters and the occasional use of violence and threats.

The greatest number of complaints came from the Marrakech-Tensift-Al Haouz region, according to MAP.

"Amounts varying from 100 to 1,000 dirhams have been offered to voters," said Saida Taamari, a resident of Marrakech. "Candidates have recruited young people who try to get in touch with the poorest families, exploiting their poverty to win votes."

Similarly, Samir N., who works in Tangier, said that many candidates "have no scruples, and use dishonest methods to succeed in the elections. Many of them are members of political parties."

A number of parties have made official complaints regarding offences alleged to have been committed during the election campaign.

Accusations have also been levelled at the authorities.

Abdellah Baha, who represents the Justice and Development Party, accused the authorities of exhibiting "negative neutrality" towards instances of electoral fraud.

Penal Affairs Director Mohammed Abdennabaoui said that the interior and justice ministries are working together to tackle fraud and speak out against practices that are harmful to the elections.

He told reporters on Wednesday that his department looked into all of the complaints that had been submitted, which numbered over 900.

The cases of electoral fraud reported involved the use of money and other inducements to influence voters (295 complaints), the use of public money and abuse of office (77 complaints), and the use of violence or threats (52 complaints). They also involved ahead-of-schedule election campaigning (49 complaints), and non-compliance with rules governing registration on election lists (42 complaints) and those governing election campaigning (39 complaints).

Abdennabaoui further pointed out that a number of other allegations concerned offences governed by the Criminal Code, such as threats, insults, and the storing of weapons.

Disciplinary action has been taken against 505 officials and assistants, said Mohamed Ouzgan, the interior ministry's director for civil liberties.
Posted by: Fred || 06/13/2009 00:00 || Comments || Link || E-Mail|| [6466 views] Top|| File under:
Women in Arab world treated like 'furniture', says Gaddafi
Women in the Arab and Muslim world are treated like "furniture" and the situation requires a "feminine revolution", said Libyan leader Muammar al-Gaddafi, ANSA news agency reported on Friday.

"Women are like a piece of furniture you can change when you want and nobody will ever question why you did so," Gaddafi told an audience of women who included leading figures from the world of culture, politics and the economy. "The world needs a feminine revolution based on a cultural revolution," he added, without elaborating.

Gaddafi, on the third and final day of a visit to Italy, evoked great women in Italian history, from the writer Matilde Serao to actress Claudia Cardinale. At the end of the speech many women surrounded the Libyan leader asking for an autograph, but others were left puzzled. Italy's Environment Minister Stefania Prestigiacomo told the ANSA news agency she found the speech "contradictory" though she appreciated some of the statements.

In a further embarrassment later on Friday, the head of the lower chamber of Parliament cancelled an event with Gaddafi because the leader was running more than two hours late. Long delays have been a constant of Gaddafi's trip.
Posted by: || 06/13/2009 00:00 || Comments || Link || E-Mail|| [6490 views] Top|| File under:
Gadhafi: European women are forced to do mens work
[Beirut Daily Star: Region] European women are being forced to work like men, travel alone and sleep in hotels out of necessity rather than choice, Libyan leader Moammar Gadhafi lamented to an incredulous crowd of 1,000 Italian women on Friday. In a rambling speech that alternately drew boos and applause from the smartly-dressed women, Gadhafi said European women had been pushed into the workplace after wars in the last century because their men had been killed off.

"After the World War that killed many men, European women were forced to leave their homes to support their children," said Gadhafi, known for his all-female bodyguard corps.

"So women were forced to do the work of men ... And as long as women are forced to do the work of men, it means we have assaulted their nature."

A much better system was to allow women to freely choose whether they wanted to do a man's job like drive a train, said Gadhafi, who has ruffled feathers on other occasions in his first state visit to Italy.

"We should not treat roses like barley," Gadhafi said. "I once visited an underground explosives factory in Eastern Europe where women were covered from head to toe and had dusty hair. Is this the freedom we want? Why force women to work in an explosives factory?"

The women in attendance, including ministers and prominent businesswomen, initially responded with boos but applauded when Gadhafi said he believed in equal rights for men and women, who should be free to marry and divorce at will.

But he added: "Why did God create two sexes? He could have created just one. We have to respect the difference in gender."

Gadhafi held a similar meeting in 2007 on a visit to Paris, where he said he wanted to "save European women."

He has kept up a defiant tone during his Italian trip, arriving with a photo of an anti-Italian resistance hero pinned to his chest and declaring he would ban political parties to give Italians direct power if it were up to him.

His host Friday, Mara Carfagna, a former showgirl turned Equal Opportunities Minister, called for women's rights in Africa during her opening remarks and sat stone-faced through Gadhafi's discourse. Some women shouted "No" to some of his declarations, but many were willing to accept his speech as a cross-cultural exercise and praised him for meeting them.

"He definitely made a few gaffes. He comes from such a different world that perhaps he's not ready for the type of emancipation among women we have in Europe," said Italian businesswoman Laura Vitillo, 65.

"The real injustice is not that women are doing men's jobs, but that they are treated and paid differently for doing so."

Maria Francesca Bergamaschi, 24, said: "I was skeptical at first but then I was happy that he spoke of equal rights on marriage and divorce. I hope it was a positive message. Through it all I couldn't exactly get what he was trying to say."
Posted by: Fred || 06/13/2009 00:00 || Comments || Link || E-Mail|| [6496 views] Top|| File under:
Africa Subsaharan
Madagascars armed forces on maximum alert
[Mail and Globe] Madagascar's armed forces are on maximum alert, days after African economic bloc Comesa declared that military intervention to end the island's political crisis remained an option, the government said on Friday.

Armed Forces Minister Noel Rakotonandrasana told Reuters that Comesa's stance, which has drawn criticism from both France and the United Nations, had to be taken seriously.

In the centre of the capital, security forces fired tear gas at supporters of ousted leader Marc Ravalomanana who were gathering ahead of a rally, as the international community urged the country's feuding political parties to agree on the terms of a consensus government.

"In the end, that [military intervention] could become a reality. We are on maximum alert to guarantee the security of Madagascar's territory," said Rakotonandrasana.

All measures had been taken, including the surveillance of the world's fourth largest island's coastline, he said.

Comesa's 19 members said on Monday it was imperative to restore constitutional order on the Indian Ocean island and refused to rule out an armed intervention.

France reacted, saying political dialogue should be pursued, while the UN envoy Tiebile Drame -- who is mediating faltering political talks -- called the declaration unhelpful.

Madagascar has been in political limbo since new president Andry Rajoelina overthrew Ravalomanana with the support of dissident troops in March.

Tear gas
The return of troops to the streets of Antananarivo on Friday for the first time in more than a month triggered fears the crisis -- which has stunted economic growth and alarmed foreign investors -- could once again degenerate into violence.
Posted by: Fred || 06/13/2009 00:00 || Comments || Link || E-Mail|| [6469 views] Top|| File under:
Zimbabwe appeals for more investment
[Mail and Globe] Zimbabwe's political and business leaders on Friday made an impassioned appeal for an end to sanctions and for more international investment, hours ahead of a meeting between Prime Minister Morgan Tsvangirai and President Barack Obama.

"Sanctions in this juncture in our history are meaningless," said Deputy Prime Minister Arthur Mutambara.

"Help us help ourselves by removing all those sanctions so Zimbabwe can have a fresh start," Mutambara told the World Economic Forum on Africa, held in Cape Town.

Mutambara followed former opposition leader Tsvangirai into a unity government in February, hoping to weaken the authority of long-time President Robert Mugabe.

Tsvangirai is touring Western countries in a bid to persuade them to end sanctions and provide vitally needed aid to kick-start Zimbabwe's battered economy.

But he faces an uphill struggle because of international mistrust of Mugabe, who still seems reluctant to loosen his grip on power and embrace market reforms.

Zimbabwe's cash-strapped African neighbours have failed to respond to its pleas for a $2-billion economic rescue package.

Investors from South Africa -- the continent's richest country -- are waiting the implementation of a new bilateral investment-promotion and -protection agreement before they move in.

"Zimbabwe doesn't have the luxury of time on its side," warned South African Deputy President Kgalema Motlanthe.
Posted by: Fred || 06/13/2009 00:00 || Comments || Link || E-Mail|| [6464 views] Top|| File under:
Arabia
Saudi Arabia to ease controls on women
SAUDI Arabia has pledged to take steps toward removing rules requiring a woman to have a male guardian at all times, saying there is no such legal requirement, a rights organisation said.

Saudi rights officials committed in a review with the UN Human Rights Council to take steps to end the male guardianship rule, to give women full legal identity and to ban discrimination by gender, Human Rights Watch (HRW) said in a statement from Geneva today.

HRW said that during the review Saudi officials said the Islamic sharia law concept of male guardianship does not exist in Saudi law.

"Islam guarantees a woman's right to conduct her affairs and enjoy her legal capacity,'' the Saudi officials said, according to HRW.

In Saudi Arabia much of life is governed by the strict Wahhabi branch of Islam and law is heavily based on sharia, or Islamic law.

Women are required to have male guardians to move in public, travel abroad, get married or even access many public services. They are also prevented from driving, making the country the only one in the world with such a restriction.

Many women, especially in the commercial sector, have been agitating to have such rules changed, but face tough resistance from hardline clerics who have powerful influence over the legal system.

HRW said the Saudi officials also pledged to end the practice of executing people for crimes committed as juveniles, noting that Saudi Arabia is one of only five countries in the world that allow it.

The Saudis "should now work to carry out these reforms rapidly,'' HRW said.
Posted by: tipper || 06/13/2009 15:51 || Comments || Link || E-Mail|| [6469 views] Top|| File under:
Bangladesh
MPs men try to foil ministers meeting
[Bangla Daily Star] Awami League lawmaker MA Latif was involved in a scuffle with law enforcers when the MP with his men tried to force his way into a Water Transport Coordination Cell (WTCC) meeting in Chittagong yesterday.

Latif, also the president of Chittagong Chamber of Commerce and Industry (CCCI), claimed that he was assaulted by police while police claimed that a few of their officers were attacked by the lawmaker himself.

The WTCC was scheduled to hold a meeting in which an ad hoc committee was to take charge in presence of Shipping Minister Afsarul Amin. Latif was not included in the committee. He had been holding on to the convener post of WTCC "illegally" for the last six months, sources said.

MA Latif along with around 100 men went to the WTCC office at Agrabad yesterday around 10:15am to occupy it and spoil the WTCC meeting scheduled for 3:30pm, sources said.

After Latif and his men had gone out around 12:40pm for Juma prayers police took position at the entrance to ensure security. Hearing about deployment of law enforcers, Latif returned to the WTCC office building and picked up an altercation with police that resulted in the scuffle, sources said.

Latif along with a few of his men eventually forced their way into the office building and staged a sit-in in front of the WTCC office on the fifth floor of the building.

He kept lying there even after Shipping Minister Afsarul Amin and Chittagong City Corporation (CCC) Mayor ABM Mohiuddin Chowdhury walked past him to the meeting where they were the chief guest and special guest.

Later, Bangladesh Chhatra League activists carried the lawmaker out of the building around 5:30pm.

The MP during the scuffle manhandled Assistant Commissioner (AC) Nirmalendu Bikash Chakraborty of Chittagong Metropolitan Police (CMP) Double Mooring zone and Officer-in-charge (OC) AKM Manjurul Haque of Double Mooring Police Station, alleged police officials.

The WTCC was formed in 2005 merging two organisations of inland cargo vessel owners--Coastal Ship Owners Association of Bangladesh (COAB) and Bangladesh Cargo Vessel Owners Association (BCVOA).

As per a memorandum of understanding COAB and BCVOA signed with the CCCI, the senior vice-president of CCCI was to act as the convener of WTCC while the CCCI president would act as an adviser.

However, Latif even after becoming the president of CCCI on December 15, 2008, clung on to the convener and the adviser posts.
Posted by: Fred || 06/13/2009 00:00 || Comments || Link || E-Mail|| [6466 views] Top|| File under:
Britain
Battle of Flodden remembered
IN just three hours of savage, face-to-face fighting in a Northumberland field, 15,000 men lost their lives in the most brutal of ways.

The scale of the butchery in 1513 at the Battle of Flodden, near the village of Branxton, is astonishing in an age well before the mechanised killing capabilities of modern artillery.

At the end, the Scots King James IV, most of his accompanying nobility and 10,000 of their countrymen lay dead.

Now the first steps have been taken to plan how this momentous battle's 500th anniversary should be marked in just over four years' time.

For the clash was hugely important in many ways. It was the last medieval battle to be fought on British soil and influenced the future of European history.
Posted by: Anonymoose || 06/13/2009 00:00 || Comments || Link || E-Mail|| [6471 views] Top|| File under:
India-Pakistan
Pakistan President's House budget up by 10%
ISLAMABAD: The annual budget for President's House has been increased by 10.46 percent – from Rs 353.84 million in the current fiscal to Rs 390.86 million in the 2009-10 fiscal – according to the 2009-10 federal budget announced on Saturday. A major portion of the allocation – Rs 185.88 million – will be used to cover employee-related expenses, such as salaries and allowances.
Posted by: john frum || 06/13/2009 19:55 || Comments || Link || E-Mail|| [6462 views] Top|| File under:
Southeast Asia
Juntas cautious approach
[Straits Times] MYANMAR leaders understand they must democratise, but they are being practical and doing it cautiously, step by step. Senior Minister Goh Chok Tong gave this analysis of the political situation in Myanmar yesterday during a wrap-up interview with Singapore media at the end of a four-day visit to the country.

SM Goh, who has been visiting Myanmar since the 1980s, said he appreciated the difficult situation that its top leader, Senior General Than Shwe, had inherited from his predecessors.
Recalling a discussion he had with the late Myanmar leader Ne Win, who died in 2002, Mr Goh said: 'He told me quite frankly during his time he had come to a dead end, he didn't know what to do and he had left it to the younger generation to decide.'

He stressed that Singapore wanted only to engage Myanmar and to offer 'inputs', not to pressurise the government.

He also noted the presence of diverse ethnic groups in Myanmar, many with armed insurgents fighting the government.

Although 17 groups have agreed to a ceasefire for now, it is not known yet whether they will take part in the elections the Myanmar government plans to hold next year as part of a roadmap to democracy.

Critics have noted however that the military will continue to be entrenched in politics, as Myanmar's new Constitution gives 25 per cent of the seats in Parliament to the military.

Mr Goh said he asked General Than Shwe about this, and whether there would still be seats reserved for the military 10 or 20 years on.

The General's answer: The Constitution can be changed, and it would be up to the elected Parliament to decide if it wanted to do so.
Posted by: Fred || 06/13/2009 00:00 || Comments || Link || E-Mail|| [6465 views] Top|| File under:
Syria-Lebanon-Iran
EU concerned over Iran violence
THE European Union said it was "concerned'' today about the disputed presidential elections in Iran and violence following the announcement of President Mahmoud Ahmadinejad's re-election.

In a statement the EU said: "The Presidency is concerned about alleged irregularities during the election process and post-electional violence that broke out immediately after the release of the official election results on 13 June 2009,'' said a statement.
Posted by: Oztralian || 06/13/2009 19:26 || Comments || Link || E-Mail|| [6477 views] Top|| File under:
Mousavi calls for calm in Iran
IRAN'S defeated presidential candidate Mir Hossein Mousavi urged his supporters to avoid violence after they launched mass protests in Tehran today against his loss in the election.
Posted by: Oztralian || 06/13/2009 19:25 || Comments || Link || E-Mail|| [6477 views] Top|| File under:
Ahmadinejad wins 69% in early count. So does Mousavi.
[Al Arabiya Latest] Iran's President Mahmoud Ahmadinejad has won 69 percent of the vote after over five million votes were counted in the presidential election on Friday, Iran's electoral chief said.

He made his comments at a news conference after ballots closed.

In the meantime, moderate former Prime Minister Mir Hossein Mousavi claimed victory in the hotly contested vote, while state news agency IRNA said incumbent Ahmadinejad had won.

The conflicting claims came even as crowds of voters were still queuing to cast their ballots long after balloting was officially over at 10:00 p.m. (1730 GMT).

Even as the tail-enders were still voting, Mousavi called a news conference in Tehran to claim victory. "In line with the information we have received, I am the winner of this election by a substantial margin," Mousavi said. He said many people had not been able to cast their ballots even after voting was extended by four hours.

Only minutes earlier, close Mousavi aide Ali Akbar Mohatshemi-Pour told AFP his candidate had won 65 percent of the vote.

IRNA, however, announced that Ahmadinejad had won the election. "Doctor Ahmadinejad, by getting a majority of the votes, has become the definite winner of the 10th presidential election," it said.

The interior ministry said preliminary results were expected around 4:00 a.m. on Saturday (2330 GMT Friday).
Posted by: Fred || 06/13/2009 00:00 || Comments || Link || E-Mail|| [6467 views] Top|| File under: Govt of Iran
Moussavi warns of fraud as Iranians vote
[Al Arabiya Latest] As Iranians headed to the polls Friday to cast their ballots in Iran's most hotly contested presidential election in years the two leading reformist candidates held a secret meeting and one of them warned of possible fraud after his observers were turned away.

Mir Hossein Mousavi, Iran's leading moderate candidate, warned in an interview with Al Arabiya of possible vote rigging after some of his representatives were denied access to monitor poll stations.

Shortly after he expressed his concerns, the two candidates held a hasty meeting in secret and refused to discuss any specifics.

Allegations of vote rigging
Mousavi said that revolutionary guards had attempted to prevent his represetnatives from monitoring the polls while also preventing people from voting intervened, and called on authorities to resolve the issue quickly. "Presently they have prevented some of our representatives from being present at polling stations and they do not let us monitor (the vote)," Mousavi said. "We expect that officials would solve this problem as soon as possible."

"I promised people I would protect their votes and now I urge all authorities to be accountable and protect the people's votes," Mousavi told Al Arabiya. Mousavi said that the possibility of changing people's vote was "troubling [the] minds" of reformists and Iranians.

But Mahmoud Ahmadinejad, the incumbent, ruled out any possiblility of fraud while the Interior Ministry said candidates' representatives were allowed to monitor the vote at each of the 45,000 polling stations.

Outside one of Iran's busiest polling stations Seyyed Muhammed Abtahi, Khatamei's former secretary who now heads Karoubi's campaign, predicted the reformists would be victorious in the first round but said that if elections were to enter a second round candidates who had been in competition with each other would have to figure out how to cooperate. "I think as we see we can reach results in the first round," Seyyed Muhammed Abtahi told Al Arabiya. But he refused to reveal the purpose of the secret meeting.

A runoff will be held on June 19 if no single candidate emerges with 50 percent plus one vote on Friday.

Voter turnout
"The turnout is massive and unusual for Iranian elections. Those who were silent before are now coming out in huge numbers to vote," Abtahi said.

If voter turnout exceeds 55 percent in Friday's elections the results are likely to be in favor of reformist candidates Mousavi or Mehdi Karoubi, experts on Iranian affairs said Friday as voting got underway. "The higher the voter turnout the higher the chances of Iran's reformists to winning," said Hassan Fahs, chief of the Al Arabiya's Tehran bureau.

Stores, restaurants and public buildings were closed Friday, the start of the Iranian weekend, as Iranians headed to their local mosques and schools that served as polling stations. "I am voting for the person whose platform is closest to my ideas," one young woman who only her first name, Ellahyiah, told Al Arabiya but refused to reveal the name of the candidate she voted for.

Mohsen Rezai, conservative candidate and former chairman of the Revolutionary Guards, told Al Arabiya in an interview Friday that he would work to improve relations with Arab states and "build a lasting peace with [Arab] neighbors that includes political and economic cooperation" in the event of winning elections. He added that any differences in views between Iran and Arab states "cannot interfere in conflicts that would undermine our (Arab and Iranian) security and interests," stressing his resolve to create union between Iran and the Gulf like that of the European Union.

Rezai said his government would create a consortium on uranium enrichment for nuclear energy which would include Gulf states and European countries, stressing that such a consortium "is the main difference between me and Ahmadinejad." Rezai added that Saudi Arabia has provided good suggestions to Iran to resolve outstanding issues between them but that Iranian President Mahmoud Ahmadinejad has neglected these suggestions.

Rezai's candidacy is seen as likely to split the conservative votes as he is likely to be the choice of voters who neither want the moderates nor the incumbent Ahmadinejad
Posted by: Fred || 06/13/2009 00:00 || Comments || Link || E-Mail|| [6463 views] Top|| File under: Govt of Iran
High on election, Iran closes presidential polls
[Iran Press TV Latest] After witnessing an unprecedented turnout in the country's hotly-contested presidential election, Iran closes polling stations but voters already queuing up are allowed to cast their ballots.

Polls were originally due to close at 6 p.m. local time (1330 GMT) but polling stations were ordered by the Interior Ministry to remain open until 10 p.m. as voters continued to stream to polling stations.

Initial results are not expected for at least 12 hours.

The incumbent President Mahmoud Ahmadinejad seeks a second term in office while facing a strong challenge from former prime minister Mir-Hossein Moussavi. Two-time parliament Speaker Mehdi Karroubi (1989-1992 and 2000-2004) and Expediency Council Secretary Mohsen Rezaei also battled for office.

If none of the four candidates in the race wins more than 50 percent of the vote in the first round, the top two finishers will compete in a runoff on June 19.

Long queues formed at voting centers early in the morning and some people said they waited for more than two hours to cast ballots.

Interior Minister Sadeq Mahsouli said the turnout is expected to be above 70 percent.

According to source, the number of cast ballot papers amounted to 24 million countrywide by 6 p.m. local time (0330 GMT).

The tight election was preceded by controversial televised debates and massive campaign rallies.

The live debates sparked enthusiasm among the people, particularly the women and younger voters, while many undecided eligible voters who stayed away from the polls in 2005 reportedly participated in the Friday poll.

The hopeful's campaigns were largely dominated by economic issues as the Iranian voters seek better improvements on the issue.

The crucial vote has also generated interest around the world with policymakers closely waiting for its outcome.

In Washington, President Barack Obama said his administration was "excited" about the "robust debate" taking place in Iran and he hoped it would help the two countries to engage "in new ways."
Posted by: Fred || 06/13/2009 00:00 || Comments || Link || E-Mail|| [6470 views] Top|| File under:
Mousavi claims victory in Iranian polls
[Beirut Daily Star: Region] Former prime minister Mirhossein Mousavi said he was the "definite winner" in Iran's presidential election on Friday against President Mahmoud Ahmadinejad. "I am the definite winner of this presidential election," he told a news conference in Tehran. He noted that many voters had not been able to cast their ballots even after voting was extended by four hours.

But supporters of hardline President Mahmoud Ahmadinejad also claimed to be leading the hotly contested race.

Millions of Iranians streamed to polling stations, causing voting to be extended by four hours to 10 p.m. to allow more people to cast ballots, the Interior Ministry said. Those still queuing when the polling stations closed were allowed to stay to vote.

Sadegh Kharazi, a senior backer of Mousavi, said surveys made by reformers showed that the former premier was getting about 58-60 percent of the votes.

But an Ahmadinejad representative, Ali Asghar Zarei, said the incumbent was ahead with about the same level of support, the semi-official Mehr News Agency reported.

A victory for Mousavi might help ease tensions with the West, which is concerned about Tehran's nuclear ambitions, and improve chances of engagement with US President Barack Obama, who has talked about a new start in ties with Tehran.

In Washington, Obama said his administration was excited about the debate taking place in Iran and he hoped it would help the two countries to enagage "in new ways."

Long queues had formed at voting centers and officials said they expected a turnout of about 70 percent or more, approaching the record of nearly 80 percent when reformist Mohammad Khatami swept the 1997 presidential election.

Some people said they had waited for over two hours to cast ballots, both in northern, affluent areas of Tehran where Mousavi draws support and in southern, poorer neighborhoods seen as Ahmadinejad strongholds.

High turnout could indicate voting by many pro-reformers who stayed away when Ahmadinejad won four years ago on a pledge to revive the values of the 1979 Islamic Revolution. Political analysts have said they expect a close race.

The vote has generated interest around the world with policymakers looking for signs of a change of approach by Tehran, whose ties with the West worsened under Ahmadinejad.
Posted by: Fred || 06/13/2009 00:00 || Comments || Link || E-Mail|| [6470 views] Top|| File under: Govt of Iran
Home Front: Culture Wars
Sarah Palin Calls for Uprising Against Letterman for Joke About Her Daughter
Alaska Gov. Sarah Palin called on the public to rise up in opposition over David Letterman's "degrading" jokes about her daughter this week. In a Friday morning television interview on NBC's "Today" show, Gov. Palin said the late-night comedian's remarks are a "sad commentary on where we are as a culture, as a society, to chuckle and laugh through comments such as he had made the other night, I think is quite unfortunate."

Letterman's explanation that he was referring to her 18-year-old daughter, Bristol, instead of her 14-year-old daughter, Willow, who accompanied her recently to New York, was met with derision by the governor. She called the remarks a "very convenient excuse" that took him a couple of days to present. "It was a degrading comment about a young woman. I would hope that people really start rising up and deciding it's not acceptable. No wonder young girls especially have such low self-esteem in America when we think it's funny for a so-called comedian to get away with being able to make such a remark as he did and to think that that's acceptable," Palin said.

Wednesday, after two days of back and forth between Alaska's first family and the late-night talk show host, the Palins today refused Letterman's invitation to come on his show after he offered an apology for comments he made earlier in the week about the governor and her daughter.
Posted by: || 06/13/2009 00:00 || Comments || Link || E-Mail|| [6467 views] Top|| File under:
Who's in the News
52
[untagged]
7
TTP
4
Govt of Pakistan
3
Govt of Iran
2
al-Qaeda
1
Jamaat-e-Ulema Islami
1
al-Qaeda in Pakistan
1
Lashkar e-Taiba
1
Moro Islamic Liberation Front
1
Palestinian Authority
1
Taliban
1
Jemaah Islamiyah
1
Govt of Sudan
1
Hezbollah
Bookmark
E-Mail Me
The Classics
The O Club
Rantburg Store
The Bloids
The Never-ending Story
Thugburg
Gulf War I
The Way We Were
Bio
Merry-Go-Blog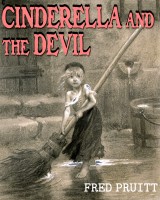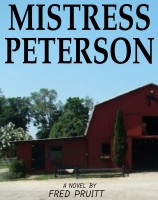 On Sale now!


A multi-volume chronology and reference guide set detailing three years of the Mexican Drug War between 2010 and 2012.

Rantburg.com and borderlandbeat.com correspondent and author Chris Covert presents his first non-fiction work detailing the drug and gang related violence in Mexico.

Chris gives us Mexican press dispatches of drug and gang war violence over three years, presented in a multi volume set intended to chronicle the death, violence and mayhem which has dominated Mexico for six years.
Click here for more information


Meet the Mods
In no particular order...


Steve White
Seafarious
Pappy
lotp
Scooter McGruder
john frum
tu3031
badanov
sherry
ryuge
GolfBravoUSMC
Bright Pebbles
trailing wife
Gloria
Fred
Besoeker
Glenmore
Frank G
3dc
Skidmark
Alaska Paul



Better than the average link...



Rantburg was assembled from recycled algorithms in the United States of America. No trees were destroyed in the production of this weblog. We did hurt some, though. Sorry.
3.238.204.31

Help keep the Burg running! Paypal: