-Short Attention Span Theater-
Chastity Bono Changing From Woman to Man
Chastity Bono, civil rights advocate, journalist, author and musician, is in the early stages of changing his gender — transitioning from female to male, TMZ has learned.

Bono, the child of legendary entertainers Sonny and Cher, began the process earlier this year, shortly after his 40th birthday.

"Yes, it's true — Chaz, after many years of consideration, has made the courageous decision to honor his true identity," confirmed Bono's publicist, Howard Bragman.

"He is proud of his decision and grateful for the support and respect that has already been shown by his loved ones. It is Chaz's hope that his choice to transition will open the hearts and minds of the public regarding this issue, just as his 'coming out' did nearly 20 years ago.We ask that the media respect Chaz's privacy during this long process as he will not be doing any interviews at this time."
Posted by: GolfBravoUSMC || 06/11/2009 16:39 || Comments || Link || E-Mail|| [6489 views] Top|| File under:
Africa North
Algeria to keep death penalty
[Maghrebia] Algeria on Tuesday (June 9th) rejected a proposed penal code amendment to abolish the death penalty, AP reported. "The fight against terrorism renders it necessary to maintain the death penalty," wrote Prime Minister Ahmed Ouyahia in the government response to a RCD party chief Ali Brahimi's proposal. The abolition of the death penalty could be interpreted by criminals and terrorists as a "lack of firmness and an admission of powerlessness by public authorities", Ouyahia added.
Posted by: Fred || 06/11/2009 00:00 || Comments || Link || E-Mail|| [6471 views] Top|| File under:
Africa Subsaharan
LRA kill civilians in DRC, says UN
[Mail and Globe] Ugandan rebels have killed at least nine civilians in a wave of attacks in the far northeast of the Democratic Republic of Congo, the United Nations said on Wednesday.

The Lord's Resistance Army (LRA) rebels stormed about 30 villages in a region about 30km southwest of Aba in Orientale province, killing nine people, the UN Office for the Coordination of Humanitarian Affairs (Ocha) said in Kinshasa.

The rebels also kidnapped 16 others, including four children, according to an Ocha statement, while a source in the UN High Commissioner for Refugees said food and non-food products were looted in raids that "led to the displacement of hundreds of people".

On June 3 a policeman and a civilian were killed at Dakwa, a small village about 400km west of Aba, in another raid blamed on the LRA, which is one of several armed groups operating in the region, according to UN officials and the Ugandan army.

The Ocha says that more than 1 000 civilians have been killed by the LRA since December 2008 in Orientale province, where there were at least 24 rebel attacks in May when 47 people were kidnapped, including 34 children.

Between the end of 2008 and March 2009, the DRC, Ugandan and South Sudanese armies launched a major joint military operation against the LRA and its leader, Joseph Kony, but did not succeed in neutralising the rebel force, which has long battled in north Uganda and retreated across the DRC border.
Posted by: Fred || 06/11/2009 00:00 || Comments || Link || E-Mail|| [6469 views] Top|| File under:
France, UN warn against Madagascar military option
[Mail and Globe] France and the United Nations both warned on Tuesday against military intervention to resolve Madagascar's political crisis, a day after African economic bloc the Common Market for Eastern and Southern Africa (Comesa) said such a move should not be discounted.

The international community is urging the Indian Ocean island's feuding political parties to forge a negotiated settlement following the military-backed ouster of former leader Marc Ravalomanana in March.

Political turmoil has gripped the country since the beginning of the year, hurting economic growth and prompting several donors, including the International Monetary Fund (IMF) and the United States, to freeze non-emergency aid.

UN envoy Tiebile Drame said Comesa, a 19-member group of Eastern and Southern African nations, should focus its efforts on supporting the political process.

On Monday, the economic bloc called for a return to democracy in Madagascar and said military intervention to restore constitutional order could be an option.

"This sort of statement does not help. We don't need this kind of declaration," Drame told reporters at a hotel in the capital where the on-off crisis talks are taking place.

France, accused by Ravalomanana of backing President Andry Rajoelina, said it far preferred dialogue under the auspices of the African Union to any prospect of a military intervention.

"We feel that military intervention is not the right idea," French Foreign Ministry spokesperson Eric Chevallier told reporters at a regular briefing.

Ravalomanana, exiled in South Africa, says he remains the legitimate head of state.
Posted by: Fred || 06/11/2009 00:00 || Comments || Link || E-Mail|| [6469 views] Top|| File under:
Bangladesh
62 ŽpoliticalŽ cases to be dropped
[Bangla Daily Star] The government has decided to recommend withdrawal of 62 "politically motivated" cases filed against Awami League leaders, including 12 against Prime Minister Sheikh Hasina.

State Minister for Law, Justice and Parliamentary Affairs Quamrul Islam yesterday said as of yesterday they received 824 applications for withdrawal of cases filed during the tenures of the BNP-led four-party alliance government and the last caretaker government.

"We have reviewed 113 of those cases and found 62 fit for withdrawal," he said.

The cases were filed for political harassment, he told reporters after a meeting of the government's central committee on withdrawal of harassing and politically motivated cases at the home ministry. He said the committee would sit on June 21 again on the matter.

Quamrul informed that the deadline for filing application for withdrawal of cases will be extended until June 30. He, however, earlier told reporters that the government would not extend the time beyond May 31.

Of the 62 cases to be withdrawn, 13 are against AL lawmaker Kamal Ahmed Majumder, nine against AL Presidium member Tofail Ahmed, four each against former chief whip Abul Hasanat Abdullah and Awami Sweschchhasebak League President AFM Bahauddin Nasim, two against AL Presidium member Mohiuddin Khan Alamgir, one each against State Minister for Housing and Public Works Abdul Mannan Khan, AL lawmakers Engineer Mosharraf Hossain and Mokbul Hossain.

Quamrul said 36 of these cases are filed under the penal code and 26 under the Anti-Corruption Commission act.

He said no criminal cases for murder, arms or rape have been considered for withdrawal.

Cases filed against BNP leaders including its Chairperson Khaleda Zia were not on the list. Khaleda and her family members had appealed for withdrawal of 20 cases filed against them during the rule of the last caretaker government.
Posted by: Fred || 06/11/2009 00:00 || Comments || Link || E-Mail|| [6470 views] Top|| File under:
Caucasus/Russia/Central Asia
Putin: Russia will abandon nukes if others do
[Iran Press TV Latest] Russian Prime Minister Vladimir Putin says the country could get rid of its nuclear weapons if other nuclear powers are ready to abandon them too.

"What do we need nuclear arms for?" Putin said during talks with visiting German Foreign Minister Frank-Walter Steinmeier.

"Was it us that invented and ever used it?" he said in a reference to the United States, which became the world's first nuclear power when it bombed the Japanese cities of Hiroshima and Nagasaki in World War II.

"If those who made the atomic bomb and used it are ready to abandon it, along with -- I hope other nuclear powers that officially or unofficially possess it; we will of course welcome and facilitate this process in every possible way."

US President Barack Obama is due in Moscow next month for talks with his Russian counterpart Dmitry Medvedev on a successor to a Cold War-era disarmament pact, the Strategic Arms Reduction Treaty (START), set to expire in December.

Speaking on a visit to Ulan-Bator last month, Putin said he would meet Obama in Moscow "with pleasure."

The world's other declared and presumed nuclear powers include, China, Britain, France, Israel, Pakistan, India and North Korea.
Posted by: Fred || 06/11/2009 00:00 || Comments || Link || E-Mail|| [6473 views] Top|| File under:
Economy
Predictions of $250 a barrel on fears for oil reserves
The price of oil burst through the $71 a barrel mark today amid revelations that proven reserves had fallen for the first time in 10 years and predictions that the price could eventually hit $250.

The latest high – from lows of $30 only four months ago – came on the New York Mercantile Exchange, where the cost of July deliveries rose by $1.35 to $71.36.

This comes on top of a $2 rise the day before as investors rushed into the market on the back of lower stockpile figures, higher demand estimates and speculation against further falls in the dollar.

"I wouldn't be surprised if we're testing $80 in a week or two," said one analyst, while BP's chief executive, Tony Hayward, questioned whether $90 could be the "right" value.

Kuwait's oil minister, Sheikh Ahmad al-Abdullah al-Sabah, put some of the rise down to signs of recovery in Asia but warned that overall demand was still weaker than last year. Opec would not raise supply at current oil prices but did not rule it out "if it reached $100", he said.

Alexei Miller, chairman of the Russian energy group Gazprom, raised the stakes further when he reiterated last year's estimates of $250 a barrel. "This forecast has not become reality yet, given that the [credit] crisis gained momentum and exerted a powerful impact on the global energy market. But does this mean that our forecast was unrealistic? Not at all."

The latest surge has also raised fears that higher energy costs could snuff out the nascent economic recovery. Shares on Wall Street's Nasdaq index fell 1%.

The febrile atmosphere in oil markets was fed by the publication of BP's Statistical Review of World Energy, which showed that the world's proven crude reserves had fallen by 3bn barrels to 1.258tn by 2008 from a revised 1.261tn in 2007.

Declines in important producers such as Russia and Norway offset rises in new areas such as Vietnam, India and Egypt. The figures did not include Canada's tar sands, which are put at 150bn barrels.

The drop is partly attributed to a drop in exploration drilling due to the precipitous fall in oil prices last year but also to the end of "easy" oil. Conflict this week in the Amazon and speculation about Arctic drilling underlined how oil companies are pushing into environmentally sensitive places to find new reserves.

Tony Hayward, BP's chief executive, insisted there was enough crude to last 42 years at current consumption levels, roughly the same as last year. Adherents of "peak oil" – the theory that the maximum rate of oil production has been reached – believe supplies will run out much sooner because of growing demand.

The BP boss said: "Our data confirms that the world has enough proved reserves of oil, natural gas and coal to meet the world's energy needs for decades to come." Higher prices allowed companies to invest in finding further reserves while not choking off demand, he said.

"There is a rational argument to say that somewhere between $60 to $90 a barrel is the right sort of level," he said.

Global oil consumption fell 0.6% to 81.8m barrels a day in 2008, the first decline since 1993 and the largest drop for 27 years. North Sea output dropped 6.3% to its lowest level for three decades.

By contrast, gas use rose by 2.5% globally and 16% in China. The use of coal, the heaviest emitter of climate-changing carbon, rose 3.1%, with Chinese demand up 6.8%, leaving it with a market share of 43% despite more high-profile announcements about its commitment to renewables.

BP says it is difficult to compare "primary" carbon fuels with renewable sources of electricity. BP notes that globally solar capacity rose nearly 70% and wind by 30% year on year but says renewables only generated 1.5% of global electricity and therefore began at a low base.But it notes these sources are playing an increasingly important role in some countries with wind power providing 20% of total electricity generation in Denmark, 11% in Spain and 7% in Germany.

Despite the 2008 rise in coal consumption, the BP data showed growth in the use of the fuel continued to decline compared with 2007 when it rose 5% and five years ago when it went up by 8%.

But the coal figures will alarm environmentalists and increase the calls for companies and governments to speed up trials on "clean coal" technology and the use of carbon capture and storage.

China has promised to increase its use of renewables: Zhang Xiaoqiang, vice-chairman of the China's national development and reform commission, says the country may produce as much as 20% of its energy from wind and solar by 2020.

Posted by: GolfBravoUSMC || 06/11/2009 11:31 || Comments || Link || E-Mail|| [6516 views] Top|| File under:
Serbia: Journalists investigated for ŽwarmongeringŽ
[ADN Kronos] Serbia's special prosecutor for war crimes has opened an investigation against a number of journalists suspected of 'warmongering' during the conflict triggered by the disintegration of the former Yugoslavia.

The prosecutor's spokesman Bruno Vekaric said on Tuesday that a sector of the media behaved "contrary to the rules of the profession" and some individuals would be investigated in connection with war crimes in Vukovar in Croatia and Zvornik in Bosnia.

"We now have a judicial truth about Zvornik and Vukovar, indictments which have proven crimes, and it is a duty of the prosecutor when someone says that he was incited to crime by media, to check what is behind it," Vekaric told Beta news agency.

"It is in the phase of a serious analysis, we are at the beginning of a very difficult job, but it seems we have managed to connect causes and consequences," Vekaric explained.

Several members of Serbia's paramilitary units have been sentenced recently for crimes in Vukovar and Zvornik to over 100 years in jail and some of the defendants claimed they were prompted to commit crimes by warmongering media reports.

Vekaric said it was an elementary duty to "press criminal charges if it is determined that there were elements of a criminal act".

Serbian media reported that the main targets of the investigation were Belgrade dailies Politika and Vecernje novosti as well as Serbian television and national news agency Tanjug, which were the mouthpieces of former Serbian president Slobodan Milosevic.

The Yugoslav wars were a series of violent conflicts in the territory of the former Socialist Federal Republic of Yugoslavia (SFRY) that took place between 1991 and 2001.
Posted by: Fred || 06/11/2009 00:00 || Comments || Link || E-Mail|| [6467 views] Top|| File under:
Germany bans Thaksin
[Straits Times] THAILANDŽS globe-trotting, fugitive former leader Thaksin Shinawatra is no longer welcome in Germany and will be arrested if he returns there, a foreign ministry official said on Wednesday. The Foreign Ministry was notified about the ban in an official letter from the German Embassy last week, said Chavanont Intarakomalyasut, a ministry spokesman.
Posted by: Fred || 06/11/2009 00:00 || Comments || Link || E-Mail|| [6468 views] Top|| File under:
Science & Technology
Reinventing Cellulosic Ethanol Production
A startup based in Tel Aviv, Israel, called HCL-Cleantech has reinvented a century-old process called the Bergius process as a much cheaper method to produce ethanol from biomass. The process uses concentrated hydrochloric acid (HCL) to breakdown biomass into sugars but has been too expensive for commercial use. The company, however, says that it has developed a way to recycle 42 percent of the HCL, pumping it back into the system and significantly reducing the cost of making ethanol.

"The only really innovative aspect of what we do is the recovery of the acid, which costs 10 percent of what it used to cost," says CEO Eran Baniel. But that tweak attracted interest from a number of companies in the United States, and recently HCL-Cleantech received $5.5 million in venture capital from clean-energy investors Khosla Ventures and Burrill and Company to build a pilot plant in the United States.


One way or another, the sand is running out for oil ticks---and all their pensioners in the West
Posted by: g(r)omgoru || 06/11/2009 02:50 || Comments || Link || E-Mail|| [6522 views] Top|| File under:
Southeast Asia
Thousands gather for rally
[Straits Times] THOUSANDS of Filipinos led by left-wing and church groups turned out for a rally on Wednesday to protest moves to rewrite the constitution which they said were a ploy to prolong the presidentŽs stay in power.
Posted by: Fred || 06/11/2009 00:00 || Comments || Link || E-Mail|| [6467 views] Top|| File under:
Syria-Lebanon-Iran
Massive pro-reform protest in Tehran, Iran
In the biggest protest ever since the Islamic revolution 30 years ago, hundreds of thousands of people showed up to support Mir Hossein Mousavi, the pro-reform candidate. This is just two days before the election day.

The protestered walked towards the "Azadi" (Freedom) monument which has been a symbol of Tehran for a long time. While one would see supporters of Ahmadi-nejad here and there (the last two photos), the whole scene was dominated by color green, which represents the "green movement" of reform - a symbolic gesture of Mousavi's supporters.

Posted by: GolfBravoUSMC || 06/11/2009 11:20 || Comments || Link || E-Mail|| [6467 views] Top|| File under:
Iran president to expose ŽŽcorruptionŽŽ on TV
[Al Arabiya Latest] President Mahmoud Ahmadinejad slammed Iran's former premier on Wednesday and accused him of falsely denying charges of corruption and embezzlement, in the latest development of a tit-for-tat spat between the Islamic Republic's senior officials ahead of the upcoming June 12 elections.

Ahmadinejad vowed to respond to Rafsanjani in a 45 minute televised address to the nation and to "expose more of the corruption and thievery [of men of state]," a day after Ayatollah Hashemi Rafsanjani wrote an open letter to Iran's supreme leader to protest the incumbent's accusations that he received financial privileges in the past.

However Iran's Fars news agency said the duration of the televised address would not exceed 25 minutes. Ahmadinejad's address will be aired on Wednesday at 18:00 GMT.

The spat erupted after Ahmadinejad, who is seeking a second term in Friday's election, accused Rafsanjani, his sons and other senior officials of corruption in a stormy televised electoral debate against rival moderate Mir Hussein Moussavi last week, which analysts said was a controversial move against the vanguards of the Islamic Revolution and the regime. "I ask your eminence [Khamenei], given your position, responsibility and personality, to solve this problem and act in a way you deem right to take effective action in eliminating the mutiny," Rafsanjani wrote to Ayatollah Ali Khamenei.

Meanwhile, Ahmadinejad's rivals, including Moussavi, conservative Mohsen Rezai and reformist Mehdi Karoubi, decried the allocation of extra air time for the president's new retort and argued "it was unacceptable and unfair" that Ahmadinejad be given more television time than other candidates, especially seeing as Rafsanjani was denied a televised response.
Posted by: Fred || 06/11/2009 00:00 || Comments || Link || E-Mail|| [6476 views] Top|| File under: Govt of Iran
Rezaei accuses govt. of economic ignorance
[Iran Press TV Latest] Principlist hopeful Mohsen Rezaei says Iranian government echelons have become ignorant of economic matters by focusing too much on politics. Rezaei, a former IRGC commander who is a current member of Iran's Expediency Council, said the economy has taken a backseat to political issues in recent years.

"Economy has often been a stranger to our government leader," said Rezaei on Wednesday. "Much of their economic knowledge is gained through their economic advisers and experts."

Rezaei said Iran's investment growth -- which is an important benchmark for measuring the country's economic performances -- has reached an all-time low of four percent in the past four years. He said that the sudden nosedive in the country's investment growth has led to mass unemployment and a galloping inflation.

Rezaei, who holds a PhD in economics, has promised to soothe Iran's financial woes by creating "nine federal economic zones".

He said he will also establish a supervision mechanism through a 'shadow government', which would be comprised of a board of elites in various fields. The supervision mechanism, which would work parallel to the government, would monitor the activities of the government and provide consultations on the country's crucial issues.

Rezaei will make his first attempt for presidency when votes go to polls this coming Friday.

War-time prime minister Mir-Hossein Mousavi (1981-1989), two-time parliament (Majlis) speaker Mehdi Karroubi (1989-1992 and 2000-2004) and incumbent President Mahmoud Ahmadinejad have joined the race.

Iran's Presidential election, which is the tenth since the establishment of the Islamic Republic in the 1979, will take place on June 12.
Posted by: Fred || 06/11/2009 00:00 || Comments || Link || E-Mail|| [6479 views] Top|| File under: Govt of Iran
Home Front: Culture Wars
David Letterman kinda sorta, well not really, apologises to Sarah Palin
There's been quite a stink over David Letterman's ill-judged and offensive joke about Sarah Palin's daughter getting "knocked up" by Alex Rodriguez of the New York Yankees. I initially took it as a reference to Bristol Palin, who is now 18 and has a young baby.

Turns out though that the daughter who did accompany Governor Palin to the Yankees was Willow Palin, who's 14. Letterman has taken a lot of flak and few, even on the Left, have been prepared to stick up for him with any conviction.

So Dave has apologised. Kind of. Sort of. Well, hardly at all really.

He didn't mean it to refer to Willow at all, he insisted. He was talking about Bristol. So is it OK to make that joke about an 18-year-old but not a 14-year-old? Well, it's not as bad but it's still pretty grubby. My hunch is that some half-wit wrote the joke for him and Letterman himself didn't really notice - or care much - whether it was Bristol or Willow. Either one was a cipher to get at the Alaska governor.

"We were, as we often do, making jokes about people in the news and we made some jokes about Sarah Palin and her daughter [Bristol]... and now they're upset with me..." Letterman said.

"These are not jokes made about her 14-year-old daughter. I would never, never make jokes about raping or having sex of any description with a 14-year-old girl.... Am I guilty of poor taste? Yes. Did I suggest that it was okay for her 14-year-old daughter to be having promiscuous sex? No."

He then invited Palin to appear on his show. Good luck with that Dave. Oh, and he made no mention of calling Palin a "slutty flight attendant".
Posted by: Fred || 06/11/2009 10:46 || Comments || Link || E-Mail|| [6520 views] Top|| File under:
Who's in the News
46
[untagged]
5
Govt of Pakistan
3
Govt of Iran
3
al-Qaeda in Pakistan
2
Hamas
2
Thai Insurgency
2
Lashkar e-Taiba
2
Palestinian Authority
1
TTP
1
al-Qaeda
1
al-Qaeda in North Africa
1
Hezbollah
1
Iraqi Insurgency
1
Pirates
1
Taliban
Bookmark
E-Mail Me
The Classics
The O Club
Rantburg Store
The Bloids
The Never-ending Story
Thugburg
Gulf War I
The Way We Were
Bio
Merry-Go-Blog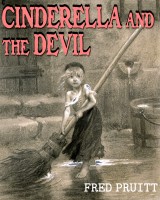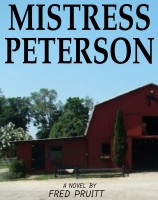 On Sale now!


A multi-volume chronology and reference guide set detailing three years of the Mexican Drug War between 2010 and 2012.

Rantburg.com and borderlandbeat.com correspondent and author Chris Covert presents his first non-fiction work detailing the drug and gang related violence in Mexico.

Chris gives us Mexican press dispatches of drug and gang war violence over three years, presented in a multi volume set intended to chronicle the death, violence and mayhem which has dominated Mexico for six years.
Click here for more information


Meet the Mods
In no particular order...


Steve White
Seafarious
Pappy
lotp
Scooter McGruder
john frum
tu3031
badanov
sherry
ryuge
GolfBravoUSMC
Bright Pebbles
trailing wife
Gloria
Fred
Besoeker
Glenmore
Frank G
3dc
Skidmark
Alaska Paul



Better than the average link...



Rantburg was assembled from recycled algorithms in the United States of America. No trees were destroyed in the production of this weblog. We did hurt some, though. Sorry.
3.236.52.68

Help keep the Burg running! Paypal: