-Lurid Crime Tales-
Mass Poisoning of Marines and Families at Camp Lejeune
Camp Lejeune, a sprawling Marine base on the North Carolina seaboard, is the site of what some scientists call the worst public drinking-water contamination in the nation's history. Its water wells were tainted with cancer-causing industrial compounds for 30 years, ending in 1987. An estimated 500,000 to 1 million people -- including Marines and family living on base housing -- drank, bathed and cooked using that fouled water.

Congress has dubbed ill Marines "poisoned patriots," and in 2008 lawmakers ordered the Marine Corps to notify those who might have been exposed.

So far, almost 10,000 affected Floridians have registered with the Marine Corps to take part in a health study, the highest total for any state except North Carolina. About 1,500 claims have been filed against the government seeking $33.8-billion in damages.

Among the chemicals detected in high concentrations at Camp Lejeune are a metal degreaser, trichloroethylene (TCE) and a degreaser and dry-cleaning agent called tetrachloroethylene (PCE). PCE appears to have been dumped by a private dry cleaner near one of the water wells, while the TCE was dumped by the Marine Corps, according to documents and investigators.

Federal limits on the chemicals are 5-parts-per-billion. The highest level of Camp Lejeune water for TCE was about 1,400-parts-per-billion. PCE was found at levels over 200-parts-per-billion. This is the largest mass exposure from one water supply in the nation's history, Clapp said.

No definitive and comprehensive epidemiology study has been conducted on Camp Lejeune veterans and their families to see if their rates of illness are significant, though two studies are expected to be completed in coming years. One will look at the potential effects on those exposed to contaminants in utero, a particular concern because the compounds have been linked to childhood leukemia and birth defects.

Critics fault the Marine Corps with a decades-old campaign to either hide the contamination or minimize dangers and then doing too little to alert people.

Just last month, the federal Agency for Toxic Substances and Disease Registry took the rare step of withdrawing a 1997 health assessment that said Marines and their families faced little or no increased risk of cancer from the water. The agency did so because the report contained scientific inaccuracies and omissions.

For example, it did not note that high levels of the carcinogen benzene were found in Camp Lejeune water in 1984.

The Marine Corps discovered the water contamination in 1980, yet waited four years to close contaminated wells and then minimized the danger to Camp Lejeune residents, critics say. Two wells were later reopened for almost two years during a water shortage. In 1985, Lejeune's commander told residents "minute" levels of contaminants had been found, failing to disclose that a lab had informed the Marine Corps that water was "highly contaminated."

Lt. Brian Block, a Marine spokesman, denied that the Marine Corps misled anyone. He insisted the wells were closed immediately when contamination was confirmed. "Since the contamination was first documented, we've taken steps to share all our information," Block said. "Our first priority is to take care of our Marines, active and retired."

He noted that the contaminants were not regulated at the time they were discovered, a point the Marine Corps has emphasized through the years.

That's not entirely true. Regulations promulgated as early as 1963 by the Navy, which also applied to the Marine Corps base, barred any harmful contaminants in drinking water.
Posted by: Anonymoose || 05/30/2009 16:41 || Comments || Link || E-Mail|| [6515 views] Top|| File under:
Killer struck with DIY electric chair
Shades of 'Citizen X' ...

A CRAZED killer is suspected of murdering six people by strapping them into a homemade ELECTRIC chair.

The twisted murderer killed a student after making him sit in a "death chair" -- then zapped him with a massive bolt of electricity, police said. He is also believed to have rigged up an electric carpet to kill anyone who stepped on it.

The alleged murders took place in the city of Yekaterinburg, in central Russia. The 30-year-old killer -- named only as Dmitry K -- has pleaded guilty to one murder of a 23-year-old man.

But cops fear the power station worker could have carried out many more. The maniac even bragged to detectives that he would admit to other murders if they could find more bodies.

Detective Vladimir Davydov said: "He attacked this victim in his garage. He tied him into his death chair and sent a huge electric charge through his body.

"We are fairly sure that there were many more victims."

Cops suspect he may have taken other bodies to the city outskirts and set them on fire with rubber tyres. One victim is believed to have been killed in front of the sicko's pal.

Police believe he lured his victims to his garage by posting a classified ad on the internet claiming he wanted to buy and sell computer parts. The student was strapped in the chair before Dmitry pressed a button on his computer screen and murdered them, say investigators.

Police found a small power plant installed in the garage which was linked to a PC.

Cops think he murdered at least six between 2008 and 2009.

The 23-year-old student's body was found in a local forest. The remains could only be identified by his teeth but police found fingerprint evidence which linked the body to the power station worker.

The deranged killer said he planned to build other lethal devices to kill his targets. He claimed he had designed one machine which would stop passing cars. One part of it would remotely stop the car's engine. The other part -- resembling a mat -- would electrocute and kill the driver.

He also said he planned to make a device that would erase people's memory with an electro-magnetic ray.
Posted by: anonymous5089 || 05/30/2009 12:35 || Comments || Link || E-Mail|| [6482 views] Top|| File under:
Home Invasion Gang Leader Arrested
Phoenix police on Friday announced the arrest of a 29-year-old "ringleader" of a home-invasion crew they believe is one of many similar crews or cells responsible for a rash of home invasions and kidnappings.

Jose Saenz is accused of leading several attacks, though investigators declined to explain if the Saenz crew went after drugs or human trafficking or other items.

Saenz, who was arrested Thursday by a swarming SWAT team on West Camelback Road, will likely face several charges of armed robbery for his role in what police described as a rash of home invasions in Phoenix. He could face additional charges of aggravated assault and kidnapping, Phoenix police Sgt. Tommy Thompson said.

Police served two search warrants at west Phoenix homes this week in connection to the case, seizing an AR-15 assault rifle, handguns and a tactical vest similar to those used by police.

One of two others arrested in the case, 36-year-old Allan Yair Valenti-Najera, reportedly used a fake ID to get a job as a bail bondsman's bounty hunter despite being prohibited from using a firearm, police said.

The hundreds of Phoenix kidnappings and home invasions reported annually are characterized as drug-related violence driven by gangs ripping off competitors. Some cases involved masked gunmen who emulated police or military maneuvers.

"Now you have people identifying themselves as police, using AR-15s and Glock handguns," said Sgt. Phil Roberts, one of the Phoenix supervisors of the Home Invasion Kidnapping Enforcement task force.
Posted by: Anonymoose || 05/30/2009 09:19 || Comments || Link || E-Mail|| [6485 views] Top|| File under:
PHIL SPECTOR GETS 19 YEARS TO LIFE IN PRISON
Judge Fidler formally asks if the defense wishes to request a new trial. Doron Weinberg now moves for a new trial. Fidler denies motion for new trial. Weinberg offers two restitution checks, one for $16,811.82, to be given to Lana's sister Fawn Clarkson, to cover funeral expenses; the other, for $9,740, will go to a state restitution fund.

Fidler says Spector is ineligible for probation and so denies him any consideration for it. He sentences him to 15 years to life for the second-degree murder of Lana Clarkson; and, for the gun-use enhancement conviction, the midterm range of four years. Total sentence: 19 years to life in prison.
Posted by: Fred || 05/30/2009 00:00 || Comments || Link || E-Mail|| [6465 views] Top|| File under:
Arabia
Kuwait PM forms new cabinet with key posts unchanged
KUWAIT CITY - Kuwait's prime minister on Friday announced a new 16-member cabinet with no changes to key posts in the cabinet which resigned in March after a dispute with the former parliament. The emir, Sheikh Sabah al-Ahmad al-Sabah, approved the lineup presented by Prime Minister Sheikh Nasser Mohammad al-Ahmad al-Sabah, state television said.

Besides the prime minister, the new cabinet includes five members of the Al-Sabah ruling family, one more than the previous cabinet. They continue to hold the key posts of defence, interior, foreign affairs, oil and information.

The cabinet also saw the return of former energy minister Sheikh Ahmad Fahad al-Sabah, who was appointed as deputy premier for economic affairs and minister for housing and development.

Oil Minister Sheikh Ahmad Abdullah al-Sabah kept his post in the oil-rich emirate and was given the information portfolio in addition. Finance Minister Mustafa al-Shamali also kept his post. Ahmad al-Haroun, a former top official at Kuwait's Chamber of Commerce and Industry, was appointed commerce and industry minister.

Women's representation was reduced to one from two in the previous cabinet. Mudhi al-Humoud was moved from housing to education and higher education, while Nuriya al-Sabeeh was dropped. The cabinet includes seven new faces.

The previous cabinet resigned in March following a showdown with parliament after five Islamist MPs filed to question the prime minister in parliament. Its formation comes after a May 16 general election in which four women were elected for the first time and the number of Islamist deputies was cut by half. The new cabinet has only one Islamist minister.
Posted by: Steve White || 05/30/2009 00:00 || Comments || Link || E-Mail|| [6477 views] Top|| File under:
Bangladesh
River authorities guilty too
[Bangla Daily Star] Bangladesh Inland Water Transport Authority (BIWTA), the organisation responsible to protect the rivers from encroachers, has set up structures on the filled-up land and rented out those, apparently encouraging these greedy people to violate the laws.

In a recent visit to Sadarghat, it was seen encroachment on the Buriganga continues on both sides of the BIWTA office.

The Buckland embankment constructed along the riverbank in Sadarghat has now become a narrow lane. Every day the embankment faces huge traffic congestion as the BIWTA authorities have built several markets on it in two rows.

Asked about construction of commercial installations on the filled-up land and riverbanks, BIWTA Chairman Abdul Mannan Chowdhury during a recent visit to The Daily Star said, "It has stopped since I took office.

"At the moment BIWTA is not making any business sheds," he said.

However, recent visits to the embankment revealed that filling up of the river continues on both sides of the BIWTA office.

Local vegetable grocers have long been dumping rubbish, rotten vegetables and fruits, and coconut shells on the riverbank in Shyambazar and Badamtali around the BIWTA office, contributing to pollution and filling up of the Buriganga.

An area stretching up to 50 feet in the river from the embankment has already been filled up where BIWTA and other religious and private organisations have set up establishments.
Posted by: Fred || 05/30/2009 00:00 || Comments || Link || E-Mail|| [6469 views] Top|| File under:
Caribbean-Latin America
Cuba not returning to OAS ŽcorpseŽ
[Iran Press TV Latest] The Cuban government says that the island would never return to the ŽŽpestilent corpseŽŽ of the OAS as the US sets condition for CubaŽs full participation in the organization.
Posted by: Fred || 05/30/2009 00:00 || Comments || Link || E-Mail|| [6472 views] Top|| File under:
Economy
$63.8 trillion
Do I recall Osama or Zarqawi or one of those suggesting that if they could push US national debt to over $40T that the US would be lost forever?
Posted by: gorb || 05/30/2009 02:49 || Comments || Link || E-Mail|| [6486 views] Top|| File under:
LTTE fall will alter drug trade in India
From the Dept. of Unintended Consequences

MUMBAI: The defeat of the Liberation Tigers of Tamil Eelam (LTTE) and the death of its chief Velupillai Prabhakaran will change the dynamics of drug trade in the subcontinent like never before, say experts.

Mumbai was a key link in this supply chain as LTTE's conduits often used the city to bring in drugs from Mandsaur district of Madhya Pradesh, and the Rajasthan and Punjab border. The consignments were then transported to coastal towns in Tamil Nadu such as Tuticorin, Rameshwaram, Ramnad, Nagapattinam, Kochi and a host of localities inhabited by fishing communities on the south-east coast. From there, the drugs would be shipped to Velvettiturai, a township located along the northern coast of Sri Lanka and formerly under LTTE control.

Thus, over the years, drug enforcement agencies in Mumbai have arrested several Sri Lankan Tamils, and charged them with smuggling narcotics. "The accused were found to be highly motivated. They were taking the risk not just for the money, but because they believed in the LTTE's cause," said a public prosecutor. "The LTTE started using the revenue from narcotics to finance its armed struggle ever since the conflict started in 1983,'' said intelligence expert B Raman. However, the LTTE's role in the narcotics business was different from other international gangs such as the `D' Company, which indulges in direct selling of drugs.

Prof G H Peiris, a Sri Lankan security expert who writes for the US magazine 'Jane's Defence Weekly', believes that the LTTE's involvement in the international drug trade was largely in the form of bulk delivery of heroin and cannabis from producing areas in Asia to consuming countries. He said that there did not appear to be any extensive involvement of the LTTE in drug 'peddling' in the retail market or participation in opium growing and refining of heroin.

According to Raman, the LTTE's capabilities have been hit hard since last year when the Sri Lankan navy destroyed the vessels it used to ship drug consignments to other countries. He also added that despite the LTTE's involvement in the narcotics-trade, Prabhakaran remained a strict disciplinarian as far as his own cadres were concerned.

"The complete annihilation of the LTTE is definitely going to affect the dynamics of the drug trade in this part of the world in a big way,'' said an official from Narcotics Control Bureau (NCB). "The group was a major player for decades and only time will tell how its sudden collapse is going to change the modus operandi of local gangs in India,'' he added.


Interesting. The LTTE conduit shut down, America is destroying opium in Afghanistan, but if I recall correctly things are going gangbusters in Latin America. Hope and change, my dears!
Posted by: || 05/30/2009 00:00 || Comments || Link || E-Mail|| [6472 views] Top|| File under:
Cairo hosts meeting on Arab gas pipeline Saturday
[T]he meeting would see the discussion of activating "agreements in principle" over the selling and purchase of gas between Egypt and Lebanon through Syria.


Oil and energy ministers of countries involved in the Arab gas pipeline will meet here on Saturday to discuss and review the different stages of the project and lay down a timeline for its completion.

Egyptian Petroleum Minister Sameh Fahmi, in a statement to reporters on Friday, said that the meeting was to coordinate over the next phase and to support the project, which was the only Arab venture that was planned for and implemented this decade.

The gas pipeline is considered one of the most important regional gas networks, he noted, adding that it was of strategic value to Arabs and would boost joint cooperation. Moreover, he said the Arab network would be linked to the European one, and thus would be one of the vital gas suppliers to Europe, thereby increasing trade exchange between Arab and European countries. He said the meeting would see the discussion of activating "agreements in principle" over the selling and purchase of gas between Egypt and Lebanon through Syria.

The meeting will be presided by Egypt, and will be attended by the oil and energy ministers of Syria, Lebanon and Jordan.
Posted by: Seafarious || 05/30/2009 00:00 || Comments || Link || E-Mail|| [6489 views] Top|| File under:
India-Pakistan
Indian Navy warships set sail for exercises in Mediterranean and Atlantic
NEW DELHI: Aiming to expand its strategic presence in faraway waters, the Indian Navy has embarked upon an ambitious four-month voyage to conduct a series of exercises in the Mediterranean and the Atlantic, including with the British, French, Russian and German navies.

Four Indian warships INS Delhi, a guided missile destroyer, INS Beas and INS Brahmaputra, both guided missile frigates and INS Aditya, a fleet replenishment tanker, have set sail on different dates passing through the Arabian and Mediterranean seas towards Portsmouth in the southwest of United Kingdom for the annual Konkan series between June 20 and 25 and then head towards French naval base of Brest for annual Varuna series between June 30 and July 4, naval officials said.

On the way up and return, these warships would conduct passage exercises with the Navies of Russia, Germany, Algiers, the Netherlands, Israel, Turkey, Italy, Egypt, Portugal and Oman besides making port calls in Spain, Italy, and Morocco, the officials said.

While the deployment of the Indian naval fleet underlines the force's strategic prowess, exercises with the British Royal and French Navies provides its men and material the experience of operating and fighting in different hydrographic and meteorological conditions prevailing in the Atlantic Ocean.

Significantly, the British Navy is sending two guided missile frigates -- HMS Westminster and HMS Lancaster, nuclear submarine, a replenishment tanker, HMS Trafalgar besides Reserve Fleet Auxiliary ships Fort Rosalie and Mounts Bay, Fixed Wing aircraft and a complement of Special Forces.

The French are sending a guided missile destroyer, Prima Uguet, guided missile frigate, Le Henaff and nuclear submarine Emeraude besides long-range maritime patrol aircraft Atlantique, multi role combat aircraft Rafale and Seaking helicopter.

The two exercises would witness surface, underwater and air engagements. Besides providing an opportunity of allowing its personnel and ships to operate in different waters, the exercise will also help the navy to work towards interoperability.

The Indian Navy, tasked with the responsibility of coastal security, is also studying the models in Europe on counts of perception and management of deployment that need to be met. The exercises with Germany are considered significant since relations between the two Navies is picking up.

The Indian Navy is looking to benefit from the use of submarines with high-tech equipment such as software detection radio technique and torpedoes among other things, the official said.
Posted by: john frum || 05/30/2009 17:33 || Comments || Link || E-Mail|| [6487 views] Top|| File under:
Science & Technology
New Solar Cycle Prediction - Global Cooling?
May 29, 2009: An international panel of experts led by NOAA and sponsored by NASA has released a new prediction for the next solar cycle. Solar Cycle 24 will peak, they say, in May 2013 with a below-average number of sunspots.


"If our prediction is correct, Solar Cycle 24 will have a peak sunspot number of 90, the lowest of any cycle since 1928 when Solar Cycle 16 peaked at 78," says panel chairman Doug Biesecker of the NOAA Space Weather Prediction Center.

Right: A solar flare observed in Dec. 2006 by NOAA's GOES-13 satellite.

It is tempting to describe such a cycle as "weak" or "mild," but that could give the wrong impression.

"Even a below-average cycle is capable of producing severe space weather," points out Biesecker. "The great geomagnetic storm of 1859, for instance, occurred during a solar cycle of about the same size we're predicting for 2013."

The 1859 storm--known as the "Carrington Event" after astronomer Richard Carrington who witnessed the instigating solar flare--electrified transmission cables, set fires in telegraph offices, and produced Northern Lights so bright that people could read newspapers by their red and green glow. A recent report by the National Academy of Sciences found that if a similar storm occurred today, it could cause $1 to 2 trillion in damages to society's high-tech infrastructure and require four to ten years for complete recovery. For comparison, Hurricane Katrina caused "only" $80 to 125 billion in damage.




Above: This plot of sunspot numbers shows the measured peak of the last solar cycle in blue and the predicted peak of the next solar cycle in red. Credit: NOAA/Space Weather Prediction Center. [more]

The latest forecast revises an earlier prediction issued in 2007. At that time, a sharply divided panel believed solar minimum would come in March 2008 followed by either a strong solar maximum in 2011 or a weak solar maximum in 2012. Competing models gave different answers, and researchers were eager for the sun to reveal which was correct.

"It turns out that none of our models were totally correct," says Dean Pesnell of the Goddard Space Flight Center, NASA's lead representative on the panel. "The sun is behaving in an unexpected and very interesting way."

Researchers have known about the solar cycle since the mid-1800s. Graphs of sunspot numbers resemble a roller coaster, going up and down with an approximately 11-year period. At first glance, it looks like a regular pattern, but predicting the peaks and valleys has proven troublesome. Cycles vary in length from about 9 to 14 years. Some peaks are high, others low. The valleys are usually brief, lasting only a couple of years, but sometimes they stretch out much longer. In the 17th century the sun plunged into a 70-year period of spotlessness known as the Maunder Minimum that still baffles scientists.




Above: Yearly-averaged sunspot numbers from 1610 to 2008. Researchers believe upcoming Solar Cycle 24 will be similar to the cycle that peaked in 1928, marked by a red arrow. Credit: NASA/MSFC

Right now, the solar cycle is in a valley--the deepest of the past century. In 2008 and 2009, the sun set Space Age records for low sunspot counts, weak solar wind, and low solar irradiance. The sun has gone more than two years without a significant solar flare.

"In our professional careers, we've never seen anything quite like it," says Pesnell. "Solar minimum has lasted far beyond the date we predicted in 2007."

In recent months, however, the sun has begun to show timorous signs of life. Small sunspots and "proto-sunspots" are popping up with increasing frequency. Enormous currents of plasma on the sun's surface ("zonal flows") are gaining strength and slowly drifting toward the sun's equator. Radio astronomers have detected a tiny but significant uptick in solar radio emissions. All these things are precursors of an awakening Solar Cycle 24 and form the basis for the panel's new, almost unanimous forecast.

According to the forecast, the sun should remain generally calm for at least another year. From a research point of view, that's good news because solar minimum has proven to be more interesting than anyone imagined. Low solar activity has a profound effect on Earth's atmosphere, allowing it to cool and contract. Space junk accumulates in Earth orbit because there is less aerodynamic drag. The becalmed solar wind whips up fewer magnetic storms around Earth's poles. Cosmic rays that are normally pushed back by solar wind instead intrude on the near-Earth environment. There are other side-effects, too, that can be studied only so long as the sun remains quiet.

Meanwhile, the sun pays little heed to human committees. There could be more surprises, panelists acknowledge, and more revisions to the forecast.

"Go ahead and mark your calendar for May 2013," says Pesnell. "But use a pencil."
Posted by: GolfBravoUSMC || 05/30/2009 18:03 || Comments || Link || E-Mail|| [6507 views] Top|| File under:
Who's in the News
47
[untagged]
6
Govt of Pakistan
4
TTP
2
Iraqi Insurgency
2
al-Shabaab
2
Govt of Sudan
2
Govt of Iran
1
Hezbollah
1
Jamaat-e-Islami
1
al-Qaeda
Bookmark
E-Mail Me
The Classics
The O Club
Rantburg Store
The Bloids
The Never-ending Story
Thugburg
Gulf War I
The Way We Were
Bio
Merry-Go-Blog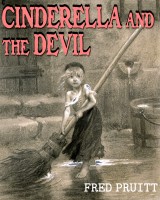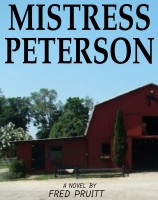 On Sale now!


A multi-volume chronology and reference guide set detailing three years of the Mexican Drug War between 2010 and 2012.

Rantburg.com and borderlandbeat.com correspondent and author Chris Covert presents his first non-fiction work detailing the drug and gang related violence in Mexico.

Chris gives us Mexican press dispatches of drug and gang war violence over three years, presented in a multi volume set intended to chronicle the death, violence and mayhem which has dominated Mexico for six years.
Click here for more information


Meet the Mods
In no particular order...


Steve White
Seafarious
Pappy
lotp
Scooter McGruder
john frum
tu3031
badanov
sherry
ryuge
GolfBravoUSMC
Bright Pebbles
trailing wife
Gloria
Fred
Besoeker
Glenmore
Frank G
3dc
Skidmark
Alaska Paul



Better than the average link...



Rantburg was assembled from recycled algorithms in the United States of America. No trees were destroyed in the production of this weblog. We did hurt some, though. Sorry.
54.161.98.96

Help keep the Burg running! Paypal: