-Short Attention Span Theater-
Berlusconi denies ŽspicyŽ tie with underage girl
[Mail and Globe] Prime Minister Silvio Berlusconi on Thursday denied ever having a "spicy" relationship with an underage girl, saying he would resign if rumours about his ties to a teenage aspiring model were true. "I have answered the only question that anyone has the right to ask me: 'Prime minister, have you had a, let's say, spicy, or more than spicy, relationship with an underage girl?' Absolutely not," Berlusconi said.


Waited 'til her birthday, didja? Good move. Tell 'em to go... ummm... screw.


"I swore on the heads of my children," he told reporters. "I've also said that if all this was true, I would have to resign immediately. Beware of what you read in the newspapers."

Berlusconi is under constant pressure to explain his relationship with Noemi Letizia, the 18-year-old at the centre of a highly public row between the billionaire prime minister and his second wife Veronica Lario, who has filed for divorce.

The Italian leader has maintained that he met Letizia through her parents whom he has known for many years, while her ex-boyfriend claims Berlusconi contacted her out of the blue, and directly, only last year.

The ex-boyfriend told the left-leaning daily La Repubblica in an interview published on Saturday that Letizia was among a bevy of aspiring starlets whose pictures were in a file left on Berlusconi's desk by the head of one of his TV networks.

Also Thursday, three of Berlusconi's five children came to his defence over his links to Letizia in their first public comments on the scandal.

Opposition leader Dario Franceschini "has no right to insult Silvio Berlusconi. Who does he think he is? Doesn't he realise the seriousness of his accusations? He should be really ashamed!" Marina Berlusconi said in remarks to leading daily Corriere della Sera.

"I am indignant, furious," she said, adding: "That's enough now!"
Posted by: Fred || 05/29/2009 00:00 || Comments || Link || E-Mail|| [6471 views] Top|| File under:
-Signs, Portents, and the Weather-
More Anti-Americanism In Texas
Frank Larison is a disabled veteran with more than 14 years of service, including more than a year of combat duty in Vietnam. The 58-year-old former Marine now finds himself under attack by his Dallas homeowners association for displaying seven decals on his vehicle supporting the Marine Corps.

"To me, it's being patriotic, and it shows that I served," the veteran told FOX 4.

The board says the decals are advertisements that violate HOA rules, and must be covered or removed.


The homeowners association has a rule about vehicle decals?

Otherwise, the homeowners association for The Woodlands II on The Creek --- where Larimore has lived for eight years --- says in a letter it will tow the car at Larimore's expense. The board also threatens to fine him $50 for any future incident.


The average homeowners association makes the Stazi look meek and mild ...

Larimore says the decals, ranging from the Marine emblem to Semper Fi slogans, aren't advertisements for anything. "You can't buy freedom," he reasoned.

Some neighbors are outraged.

"That is his identity," said neighbor Mary Castagna. "He goes to a lot of the veteran meetings, and it means a lot to him. Everyone else agrees with it; it doesn't bother anybody."

"He's in the Marines, and he's proud of it, and I don't blame him," said neighbor Paul Hardy. "If I'd gone through what he's gone through, I'd be kind of proud of it myself."

The letter from the board states you can't have any form of advertisement anywhere on your car on your property. FOX 4 cameras spotted bumper stickers for political parties, health causes, and other non-commercial interests on the property as well.

One board member said he was unaware the HOA presidents sent the letter and did not know of any issue with Larimore's vehicle. "I will be looking into it," said board member Art Bradford. "I didn't know anything about this. I haven't seen this."

The board president was out of town and unavailable. The condo management company did not want to comment.

Posted by: Anonymoose || 05/29/2009 00:51 || Comments || Link || E-Mail|| [6498 views] Top|| File under:
Earthquake Off Honduras Kills 6
May 28 (Bloomberg) -- A magnitude-7.1 earthquake struck under the Caribbean Sea off the coast of Honduras today, killing six people, closing the nation's largest port and causing a bridge to fall in the north of the Central American country.

Puerto Cortes on the Caribbean coast will be closed at least until tomorrow, though the country's coffee-growing and other export industries were largely unharmed, Marcos Burgos, the director of the country's Permanent Emergency Commission, said in a phone interview. In addition to the deaths, 40 people were injured, he said.

A section of a bridge over the Ulua River, Honduras's biggest waterway, collapsed in the town of El Progreso, Jose Rosario Bonanno Zaldivas, minister of public works, transport and housing, said on HRN radio. The bridge is the country's link to its second-largest city, San Pedro Sula, and Bonanno Zaldivas said it would take at least 14 months to rebuild.

The quake hit at 2:24 a.m. Honduras time, 63 kilometers (39 miles) northeast of the island of Roatan, at a depth of 10 kilometers, the U.S. Geological Survey said in a statement. The epicenter was 320 kilometers north-northeast of the capital Tegucigalpa. The closest land to the quake was in the palm- fringed Bay Islands, famed for beaches, coral reefs and diving.

Tremors were felt in neighboring countries, including Guatemala City. The quake was the largest along an unnamed fault line off the coast of Honduras since a 6.0-magnitude temblor in 2002, the geological survey said. A tsunami watch issued within minutes of the quake for Honduras, Belize and Guatemala was later canceled.

The four runways at the country's main international airport weren't damaged, said Bonanno Zaldivas. Authorities are assessing the damage to the port at Cortes, and it may reopen tomorrow if the facility's equipment is safe to operate, Burgos said.
Posted by: Steve White || 05/29/2009 00:00 || Comments || Link || E-Mail|| [6470 views] Top|| File under:
Africa Subsaharan
Jittery Madagascar army combs airport for ex-president
[Mail and Globe] Heavily armed troops in Madagascar combed the international airport in the capital Antananarivo for ousted president Marc Ravalomanana, fearing that he is planning to try to slip back into the country, local media reported on Thursday.

The alarm was raised on Wednesday, when the passenger list for a flight arriving from the neighbouring Indian Ocean island of Mauritius went missing, Malaza daily newspaper reported.

Apparently fearing that Ravalomanana might be attempting to return to the island, two months after being ousted by the opposition with military backing, a few hundred soldiers fanned out across Ivato airport, including the runway, in wait for the Mauritius flight.

The soldiers searched the luggage of passengers on the flight and questioned them, apparently trying to identify possible Ravalomanana accomplices. No incriminating material was found.

The administration of embattled interim president Andry Rajoelina is appearing increasingly jittery as pressure grows on the 34-year-old leader to end months of instability by holding inclusive elections.

So far, the international community has refused to recognise Rajoelina as leader, saying his arrival to power through a campaign of street protests and with the help of mutinous troops, was tantamount to a coup.

Ravalomanana had been democratically re-elected to a second term in 2006, but lost support over the army's violent crackdown on demonstrations.

The United Nations announced late last week a breakthrough in talks between the parties of the island's three ex-presidents and Rajoelina on the holding of fresh elections.

But former dictator Didier Ratsiraka, who is in exile in France, later pulled out, saying peaceful elections were not possible in the current climate.
Posted by: Fred || 05/29/2009 00:00 || Comments || Link || E-Mail|| [6469 views] Top|| File under:
Zim continues with crackdown on white farmers
[Mail and Globe] President Robert Mugabe's controversial "land reform programme" took a new twist on Wednesday when a court ordered the eviction of a man who is not a farmer.

Ian Campbell-Morrison (46) lives in the Vumba Mountains in eastern Zimbabwe, next to a hotel where he is the green keeper. He and his wife live in a cottage on a plot not much bigger than a suburban garden, where she tends flowers.

The Campbell-Morrisons used to farm tobacco and coffee, but the government seized their land and the farmhouse and gave it to a government official, leaving the couple their cottage and the garden around it, said Hendrik Olivier, director of the Commercial Farmers' Union, made up mostly of Zimbabwe's remaining 350 white farmers.

A magistrate in the nearby city of Mutare nevertheless sentenced Campbell-Morrison to a fine of $800 for "illegally occupying state land" and ordered the couple to be off the property by Saturday.

The Campbell-Morrisons are one of 140 white farming families facing eviction from their land in the latest tactic in Mugabe's violent, lawless campaign to force white landowners -- numbering about 5 000 when it started in 2000 -- off their farms.

The action is in the name of a redistribution of land to black Zimbabweans,but which has instead made a million former farm workers homeless and set off the collapse the once-prosperous country's economy.

Mugabe has declared all white-owned land to be state property and banned farmers from taking the government to court.

The evictions and violence have continued despite the establishment in February of a power-sharing government between Mugabe and former opposition leader Morgan Tsvangirai, with an agreement to restore the rule of law and to "ensure security of tenure to all land holders".

Tsvangirai, now prime minister, began by promising to end the lawlessness, promising that "no crime [by invaders] will go unpunished," but the police -- under the control of staunchly pro-Mugabe security chiefs -- continued to refuse to act against the mostly well-heeled Mugabe loyalists grabbing productive farms and selling their crops.
Posted by: Fred || 05/29/2009 00:00 || Comments || Link || E-Mail|| [6481 views] Top|| File under:
Bangladesh
Diarrhoea breaks out in coast
[Bangla Daily Star] Diarrhoea has broken out in Cyclone Aila-hit coastal areas of Khulna and Satkhira as an acute scarcity of drinking water and food worsened sufferings of thousands.

At least two people died of diarrhoea in Khulna coast yesterday, and over 100 were attacked with the disease in coastal areas of the two districts. The situation might turn alarming unless drinking water is immediately made available, reports quoting locals said.

Meanwhile, unofficial estimates said death toll from the cyclone rose to 175 yesterday. According to official statistics, death toll was 147 while 6,708 were wounded and 10 people are still missing.

Our correspondent in Satkhira reports that thousands of marooned people in remote areas of Gabura, Padmapukur, Burigoalini, Munshiganj and adjoining unions are virtually starving as they do not have fuel to cook food.

Burigoalini Union Parishad Chairman Asim Kumar Joardar said local administration is distributing rice among the affected people, but they cannot cook due to lack of fuel, and because there are no high lands nearby.

In Shyamnagar upazila, more than 80 people including children attacked with diarrhoea were admitted to local private clinics. Satkhira Civil Surgeon Dr Md Ebadullah said 37 medical teams are working in the affected areas.

Local sources said death toll from Aila rose to 47 yesterday from 35 in Shyamnagar and Assassuni upazilas.

Our staff correspondent in Khulna reports: Diarrhoea broke out in Maheshwaripur, south Bedkashi and North Bedkashi unions, and the situation might worsen, sources in the areas said. Relief materials and drinking water were being distributed but these could not meet even one-fourth of the need, they said.

Death toll from Aila in Khulna district rose to 43 yesterday from 35 on Wednesday.

The health minister visited different cyclone-hit areas in Assassuni upazila and distributed relief yesterday.

Our correspondent in Patuakhali reports that thousands of people in the cyclone-hit coastal area of the district are suffering for food and drinking water crises.
Posted by: Fred || 05/29/2009 00:00 || Comments || Link || E-Mail|| [6467 views] Top|| File under:
Economy
Wind farm firm to add 100 jobs with $400,000 tax credit
An Ohio company transforming its business model will build its headquarters in the town of Greenville. LAH Development will become a wind turbine manufacturer and installer after years of constructing commercial buildings.

The company's new building is expected to cost $1 million, CNN affiliate WHIO-TV in Dayton reported. The state of Ohio has granted the company a tax credit of almost $400,000 to help create jobs. The company expects to hire 100 new employees.

Under an agreement with the state, the company is required to operate at the new site for 12 years.

Posted by: Seafarious || 05/29/2009 12:06 || Comments || Link || E-Mail|| [6471 views] Top|| File under:
$56,000 a year entry level, no education needed jobs "Gone with the Wind"
NEW YORK (CNNMoney.com) -- There was a time, not very long ago, when getting a job on the production line at a big automaker meant an instant ticket to the American dream, even for someone with little formal education. Not anymore.

"The minute you signed the paper, you were instantly vaulted into the middle class," said Mike Smith, director of Wayne State University's Walter P. Reuther Library in Detroit, named for the founder of the United Auto Workers, the union that represents auto workers.

A shrinking paycheck. As the auto industry undergoes a sea change, the government has demanded that Chrysler and General Motors (GM, Fortune 500) bring their labor costs in line with foreign competitors operating non-union factories in the U.S.

Today, an entry-level auto-worker will be making $14 an hour, compared to the $28 "base rate" the job had earned before, according to a summary of Chrysler's contract agreement.

Worker's benefits have also taken a hit.

"Workers coming in will have good benefits and a good wages but not necessarily what they were 20 or 30 years ago," said Smith.

Anemic healthcare. New UAW employees will pay a much larger portion of their healthcare expenses and once they retire carmakers won't be paying for their healthcare, according to information from the Center for Automotive Research.

Fewer medical procedures and drugs will be covered and, under new agreements, Chrysler and GM employees won't have dental and vision care covered.

Eroding unemployment benefits. As GM and Chrysler restructure, the UAW has agreed to give up salary protections that had cushioned laid off autoworkers.

These protections had allowed factory workers to get their full pay, or close to it, even after they had been laid off. Workers could stay in the so-called "jobs bank," with pay, until they'd either returned to work or turned down job offers from the automaker.

Under new deals with GM and Chrysler, factory workers will receive much less money when they're laid off. Senior workers will only be protected for up to one year, according to a summary of recent UAW contract changes.
Posted by: GolfBravoUSMC || 05/29/2009 09:37 || Comments || Link || E-Mail|| [6468 views] Top|| File under:
Oil prices jump above $65; first time for 2009
NEW YORK (AP) - Oil prices rose above $65 per barrel Thursday as OPEC maintained crude production levels as expected and a pair of economic reports suggested an economic rebound may push energy prices higher.

Benchmark crude for July delivery added $1.56 to reach $65.01 a barrel on the New York Mercantile Exchange, a six-month high. In London, Brent prices gained $1.80 to $64.30 a barrel on the ICE Futures exchange.

Retail gas prices have shadowed oil prices, ticking higher every day this month. Gas prices are not only rising because of crude. Refiners, stung by falling demand for gasoline, have cut back sharply on production this year.

The national average pump price increased 1.5 cents overnight to $2.449 a gallon, according to auto club AAA, Wright Express and Oil Price Information Service. Gas is 40.1 cents a gallon more expensive than last month, but it's still $1.495 a gallon cheaper than a year ago.

Despite the uptick in petroleum prices, U.S. energy consumption still hovers at its lowest level in a decade.

The Energy Information Administration said Thursday that U.S. storage facilities added another 106 billion cubic feet of natural gas last week, putting the overall surplus well above the five-year average. That's largely because manufacturers and other big industrial power users have been slashing production and cutting jobs.

The lack of spending on energy over the past several months has meant growing supplies and lower prices, compared with last year.

On Thursday, however, the Organization of Petroleum Exporting Countries stood firm on production levels. Oil prices have nearly doubled since the beginning of the year as the group uncharacteristically complied with production quotes for the most part. Even though a huge glut of oil remains, OPEC President Jose Maria Bothelo de Vasconcelos said Thursday that the organization has seen signs of an economic upturn.

Signs that those cuts may be working have showed up weekly in U.S. government reports on the level of unused oil in storage. The government reported Thursday that U.S. oil supplies dropped unexpectedly by 5.4 million barrels last week. Though crude inventories remain near 19-year highs, it was the third week in a row that supplies have fallen.

With petroleum prices, "the biggest drag until now was the oversupply in everything. That's starting to change slowly," said Phil Flynn, an analyst at Alaron Trading Corp. "We saw the big pad of crude oil drop a little bit. And demand for oil has probably bottomed out. We may see demand start to go up."
Posted by: Steve White || 05/29/2009 00:00 || Comments || Link || E-Mail|| [6470 views] Top|| File under:
India-Pakistan
US and Indian lunar orbiters team up to search for ice
The Chandrayaan-1 Mini-SAR and LRO Mini-RF units were designed to operate cooperatively in a bistatic mode, with Chandrayaan-1 transmitting and LRO receiving in S-band radar data,"

About 400,000 km from planet earth, there are probably chunks of ice trapped inside huge craters on the moons surface. And they have been left untouched by the sun for about two billion years. This has so far been a conjecture.

Indian Space Research Organisation (ISRO) and National Aeronautics and Space Administration (NASA) of the US are going to find out whether those dark holes actually hold ice and the secret of the solar system.

"When it happens, it is going to be a unique experiment and will be the first of its kind," M. Annadurai, project director, Chandrayaan-I, told Hindustan Times.

ISRO scientists said the details of the experiment --manoeuvering the orbiters to cruise along over the lunar poles, ensuring simultaneous operations and exchange of data -- would be worked out with NASA in Bangalore next month.

The first such effort by the space faring nations will involve two lunar orbiters, Chandrayaan-I and Lunar Reconnaissance Orbiter (LRA) of NASA, operating in sync over the moons polar region. They will bounce radar signals off the craters to spot the nether world of ice.

The master plan for the experiment has been chalked out by Prof. Paul D. Spudis of Lunar and Planetary Institute of Houston, who led the team of US scientists in the Chandrayaan-I project. "Our experiment should answer first the broad questions about the existence of lunar polar ice, its extent and purity," says Prof. Spudis in his paper published in Lunar and Planetary Science journal.

As the first step, Indian scientists shifted Chandrayaan-I to a new orbit 200 km away to 100 km from the lunar surface on May 19. It will also help study the impact of lunar gravity and gather images of a wider swath.

Scientists believe that detection of ice in the moons polar region will be significant in many respects. First, it could be used for producing propellants to support the deep-space missions that have been planned from the lunar soil. And second, it will also hold clues to the evolution of the solar system and the composition of the comets that crashed onto the moon over a billion years.
Posted by: john frum || 05/29/2009 17:13 || Comments || Link || E-Mail|| [6507 views] Top|| File under:
Science & Technology
Army Starts Testing 'Judge Dredd' Weapon
The U.S. Army is set to start testing a computerized, high-tech projectile launcher that can take out bad guys hiding around corners and in caves or trenches, even if they're out of the soldier's line of sight.

Some experts call it the "Judge Dredd" gun, after the Sylvester Stallone movie. The Pentagon calls it the XM-25 Individual Air Burst Weapon, which uses a laser rangefinder to precisely measure the distance to a target, then primes a fuse on a timed grenade so that the projectile explodes exactly where it should.

"The way a soldier operates this is you basically find your target, then laze to it, which gives the range, then you get an adjusted aim point, adjust fire and pull the trigger," deputy program manager Richard Audette told Army News Service. "Say you've lazed out to 543 meters ... when you pull the trigger it arms the round and fires it 543 meters plus or minus a one-, two- or three-meter increment, then it explodes over the target."

A squad trying to neutralize an enemy fighter wouldn't have to wait until he showed himself — instead, they could just aim to a spot near him, then use the XM-25 to have a grenade explode directly there.

"For example, in Iraq we had many instances where there was a sniper firing from a rooftop and you have a squad trying to engage that target, but the soldiers couldn't get to him with the weapons they had, so they'd call in the Air Force to drop a JDAM (joint direct attack munition)," said Audette. "We can take out the target at $25 per XM round as opposed to a $20,000 to $50,000 JDAM."

With a range of 750 meters — nearly half a mile — the XM-25 would also be very effective in Afghanistan, where Taliban fighters often hide behind rocks and in caves.

In addition to precision-timed grenades, the gun is also built to fire armor-piercing, door-breaching, anti-personnel and less-than-lethal rounds.

Click here for a report at Army.mil.
Posted by: GolfBravoUSMC || 05/29/2009 08:35 || Comments || Link || E-Mail|| [6487 views] Top|| File under:
Southeast Asia
Indonesia: Rohingya boatpeople to be deported from Aceh
[ADN Kronos] After five months of being stranded out at sea and then detained in the Indonesian city of Sabang, in the island of Aceh, 114 of 391 Rohingya boat people will soon be deported, an Indonesian Foreign Ministry spokesman Teuku Faizasyah said.

"They are all from Bangladesh and have agreed to the deportation," Faizasyah said.

He explained on Tuesday that repatriation of the 114 people was taken after a comprehensive verification by a Foreign Ministry team. "They left their country because of economic factors, not because of security or political concerns. They have been classified as economic migrants who must be returned to their country," he said.

The results of the verification, which have been conducted over the last five months, confirm that nearly all the Rohingya people from Bangladesh voluntarily chose to be deported, he said.

However, the Rohingya people from Myanmar have refused to be deported. Their future will be determined by the United Nations High Commissioner for Refugees, as many of them are seeking asylum and are likely to be transferred to other countries.

Faizasyah said the Foreign Ministry did not have any fixed schedules on the deportation of the Rohingya boatpeople from Bangladesh. "We have discussed this with the Bangladeshi government, but have not yet confirmed the technical arrangements for their repatriation," he said.

Meanwhile, in a report in New York on Tuesday, Human Rights Watch said that Myanmar's neighbours should press the Myanmar military government to end the systematic abuse of Rohingya Muslims, and protect those who flee Myanmar. Human Rights Watch said the Association of Southeast Asian Nations (ASEAN) had failed to adequately address the plight of the Rohingyas.

The 12-page report titled, Perilous Plight: Burma's Rohingya Take to the Seas, examines the causes of the exodus of the Rohingya people from Myanmar and Bangladesh, and their treatment in Southeast Asian countries. The report also details human rights violations against the Rohingya in Myanmar, especially in Arakan state, which has persisted for over 20 years. Such abuses include extrajudicial killings, forced labour, religious persecution and restrictions on movement, all exacerbated by a draconian citizenship law that leaves the Rohingya stateless.

"The treatment of the Rohingya in Burma is deplorable - the Burmese government doesn't just deny Rohingya their basic rights, it denies they are even Burmese citizens," said Elaine Pearson, deputy Asia director at Human Rights Watch.

Many Rohingya, mostly Muslims living on the border between Bangladesh and Burma, have fled to Thailand, Indonesia and Malaysia.
Posted by: Fred || 05/29/2009 00:00 || Comments || Link || E-Mail|| [6467 views] Top|| File under:
Who's in the News
48
[untagged]
4
al-Qaeda in Pakistan
2
Govt of Pakistan
2
TTP
1
Hezbollah
1
al-Qaeda
1
Thai Insurgency
1
al-Qaeda in North Africa
Bookmark
E-Mail Me
The Classics
The O Club
Rantburg Store
The Bloids
The Never-ending Story
Thugburg
Gulf War I
The Way We Were
Bio
Merry-Go-Blog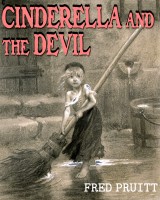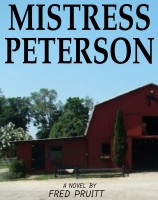 On Sale now!


A multi-volume chronology and reference guide set detailing three years of the Mexican Drug War between 2010 and 2012.

Rantburg.com and borderlandbeat.com correspondent and author Chris Covert presents his first non-fiction work detailing the drug and gang related violence in Mexico.

Chris gives us Mexican press dispatches of drug and gang war violence over three years, presented in a multi volume set intended to chronicle the death, violence and mayhem which has dominated Mexico for six years.
Click here for more information


Meet the Mods
In no particular order...


Steve White
Seafarious
Pappy
lotp
Scooter McGruder
john frum
tu3031
badanov
sherry
ryuge
GolfBravoUSMC
Bright Pebbles
trailing wife
Gloria
Fred
Besoeker
Glenmore
Frank G
3dc
Skidmark
Alaska Paul



Better than the average link...



Rantburg was assembled from recycled algorithms in the United States of America. No trees were destroyed in the production of this weblog. We did hurt some, though. Sorry.
44.210.21.70

Help keep the Burg running! Paypal: