-Short Attention Span Theater-
Big Brother asks: 'Do you have a flush toilet?'
Mandatory Census survey inquires about citizens' difficulty undressing, bathing

The federal government is forcing 3 million Americans to disclose sensitive, personal information about finances, health and lifestyle in a 14-page survey – including questions about availability of household flush toilets and difficulty with undressing and bathing.

The 2009 American Community Survey, an annual supplement to the decennial Census, asks about residents' personal relationships and whether a home has hot and cold running water, a flush toilet, bathing facilities, appliances and phone services. It also asks how many rooms are in a home and what vehicles are used at each household.

The new questionnaire asks respondents what they pay for electricity, gas, water and sewer every month and whether residents receive food stamps.

Question 16 asks, "About how much do you think this house and lot, apartment, or mobile home would sell for if it were for sale?"

Respondents are required to disclose costs associated with rent or mortgage, annual real estate taxes on and fire, hazard and flood insurance expenses.

For each person in the household, the questionnaire asks for citizenship status, education level, whether that person attends private or public schools. It also features questions about health coverage, hearing and vision impairment and physical, mental or emotional conditions.

It asks if residents "have difficulty dressing or bathing" or "doing errands alone such as visiting a doctor's office or shopping" or whether they have difficulty making decisions. Respondents must indicate if they have served in the military, their current marital status and whether they have been married or given birth to children in the last 12 months. The Census Bureau claims its question is used as a "measure of fertility" and is used to "carry out various programs required by statute, including … conducting research for voluntary family planning programs."

The letter asks where residents worked last week and whether they drove a car, rode a bus, subway railroad, ferryboat, taxicab or bicycle to get there. It then asks what time they left for work and how long their commute lasted.

Respondents are also required to disclose their place of employment, duties and income.

While many recipients may consider the questionnaire to be tedious and meddling, the Census Bureau warns that citizens are required by law to complete it and may be fined as much as $5,000 for willfully refusing. While an individual may feel uneasy about answering each question truthfully, the fine for filing false information can be as much as $500.

The Census Bureau estimates that the form takes an average of 38 minutes for each household to complete.

While the U.S. Constitution allows Americans to be counted for purposes of taxation and political representation, Jim Harper, a privacy expert at the Cato Institute, told the New York Post the survey is "a classic example of mission creep over the decades – this constitutional need to literally count how many noses are in the United States has turned into a vast data-collection operation."

Rep. Ron Paul blasted the government for spending "hundreds of millions of dollars" on the survey and called the questionnaire "insulting" in his Texas Straight Talk column.

"The questions are both ludicrous and insulting," he wrote. "The survey asks, for instance, how many bathrooms you have in your house, how many miles you drive to work, how many days you were sick last year, and whether you have trouble getting up stairs. It goes on and on, mixing inane questions with highly detailed inquiries about your financial affairs. One can only imagine the countless malevolent ways our federal bureaucrats could use this information. At the very least the survey will be used to dole out pork, which is reason enough to oppose it."

Paul continued, "The founders never authorized the federal government to continuously survey the American people. More importantly, they never envisioned a nation where the people would roll over and submit to every government demand. The American Community Survey is patently offensive to all Americans who still embody that fundamental American virtue, namely a healthy mistrust of government. "
Posted by: Ulomosh Slairong6586 || 05/28/2009 12:36 || Comments || Link || [336094 views] Top|| File under:
Africa Subsaharan
Ravalomanana: ŽMadagascar governed by banditsŽ
[Mail and Globe] Madagascar's ousted leader Marc Ravalomanana has accused France of supporting the Indian Ocean island's new president and said the former colonial power wanted to enslave the Malagasy people. Ravalomanana, who spoke on local radio late on Tuesday, stepped down in March and fled to Southern Africa after intense pressure from Rajoelina's popular movement and dissident troops.

"Today Madagascar is governed by a group of bandits, led by Andry Rajoelina and supported by the French," said Ravalomanana.

Ravalomanana said France was out to enslave the people of Madagascar and was acting only with its vested interests at heart. Ravalomanana allies have suggested French involvement in Rajoelina's rise to power since the outset of the crisis, but this is the first time Ravalomanana has pointed the finger.

In recent years major foreign companies, including French oil giant Total, have poured into the world's fourth largest island to exploit its mineral and hydrocarbon reserves.

The political instability that started in early 2009 and brought Rajoelina to power in March, has spooked foreign investors at the same time as low commodity prices are forcing companies to review investment plans.

Cross-party talks to end the crisis, which has wrecked the $390-million-a-year tourism sector, were derailed at the weekend when one delegation quit and another said it would follow suit.

"[The French] objective is to recolonise Madagascar and enslave the Malagasy people. Their goal is to provoke a tribal war," Ravalomanana said from exile in South Africa.
Posted by: Fred || 05/28/2009 00:00 || Comments || Link || [336068 views] Top|| File under:
Britain
Queen Elizabeth PO'd for being left out of D-Day commemorations next week.
Needless to say, she is ripped over this. Someone screwed up big time.


Left Out of D-Day Events, Queen Elizabeth Is Fuming

LONDON — Queen Elizabeth is not amused.

Indeed, she is decidedly displeased, angry even, that she was not invited to join President Obama and France's president, Nicolas Sarkozy, next week at commemorations of the 65th anniversary of the D-Day landings in Normandy, according to reports published in Britain's mass-circulation tabloid newspapers on Wednesday. Pointedly, Buckingham Palace did not deny the reports.

The queen, who is 83, is the only living head of state who served in uniform during World War II. As Elizabeth Windsor, service number 230873, she volunteered as a subaltern in the Women's Auxiliary Territorial Service, training as a driver and a mechanic. Eventually, she drove military trucks in support roles in England.

While serving, she met the supreme Allied commander for the D-Day landings, Gen. Dwight D. Eisenhower, and developed a fondness for him, according to several biographies. This prompted Queen Elizabeth, who was crowned in June 1953, to say in later years that he was the American president with whom she felt most at ease.

But on June 6, when Mr. Obama and Mr. Sarkozy attend commemorations at the iconic locations associated with the American D-Day assault — Utah Beach, the town of Ste.-Mère-Église, where the first United States paratroopers landed, and the American war cemetery at Colleville-sur-Mer — the highest-ranking British representative will be Prime Minister Gordon Brown. His main role will be at ceremonies at the town of Arromanches, near the beaches where British troops landed.

How the queen came to be excluded has become entangled in a thicket of diplomatic missteps, or misunderstandings, depending on whether the account is given in London or Paris. The French have said officially that they regard the commemorations in the American sector of the landings as "primarily a Franco-American ceremony," and that it was up to the British to decide who should represent Britain — in other words, that Mr. Brown was at fault for not seeking an invitation for the queen.

The French have also said the Brown government was slow to accept that the ceremonies merited more than a modest British involvement, since British policy had been to give full-scale government backing only to commemorations at decade-long intervals.

The last of those was the 60th anniversary in 2004, when the queen joined President George W. Bush in the Normandy observances. British veterans' groups demanded more backing for this year's ceremonies on the grounds that only a handful of soldiers who fought in Normandy were likely to be alive at the 70th anniversary in 2014.

In Britain, commentators have suggested that Mr. Sarkozy did not want to share the telegenic moment when he hosts Mr. Obama. This was all the more so, the British commentators have said, because the queen's presence might risk turning the occasion into a celebration of the Anglo-American alliance, whose troops carried out the landings, losing about 37,000 men in the battle for Normandy.

When accounts of the dispute made the headlines of the British tabloids on Wednesday, the diplomatic gloves came off, at least a bit. "Palace fury at D-Day snub to the queen," roared The Daily Mail, the first time in days that its front-page splash has been on something besides the furor over parliamentarians' expenses. A Buckingham Palace spokesman declined to comment beyond a terse statement that "no invitation has been issued as yet to any member of the royal family."

The tabloids quoted anonymous palace officials as saying the Brown government dropped the ball, possibly because of reported strains between Mr. Brown and the queen. Among other issues, the queen is said to have cooled on Mr. Brown because of his habit of appearing late for their weekly audiences. The Daily Mail quoted one "senior palace official" as saying that the palace had made clear to the government that the queen would have liked to have gone to Normandy.

"We have gone through all the normal channels and had conversation after conversation, but received no feedback," the official said. "It is very frustrating."
Posted by: Delphi || 05/28/2009 09:38 || Comments || Link || [336091 views] Top|| File under:
China-Japan-Koreas
Roh Died Earlier Than Reported
Former president Roh Moo-hyun jumped to his death on Saturday not at 6:45 a.m. as initially reported but half an hour earlier, between 6:14 and 6:17 a.m.

South Gyeongsang Province police on Wednesday said Roh on the day of the accident told Lee Byung-choon, the head of his security detail, to go to a nearby temple where the memorial tablets of Roh's parents are enshrined to see if the abbot was there. Lee went to the temple at 6:14 a.m., and it was 6:17 a.m. when he came back to Owl Rock and realized that Roh was missing.

Police also said there was nobody who actually witnessed Roh's fall.
Posted by: Steve White || 05/28/2009 00:00 || Comments || Link || [336065 views] Top|| File under:
Bodyguard cannot confirm whereabouts during Roh's final moments
Get ready, the hard left in South Korea is seriously hard core, and if this gets any currency at all there will be mass chaos.

It was confirmed that there was no bodyguard present when the former President Roh Moo-hyun committed suicide on May 23. Accordingly, police have launched a reinvestigation of what the former president was doing on the day of suicide.

"It may be that the bodyguard sent by the Cheong Wa Dae was not present when the former president threw himself from 'Owl Rock,'" an official of the Cheong Wa Dae (the presidential office in South Korea or Blue House) said on Tuesday. "The bodyguard failed to find him and created a false story," the official added.

A police official said, "The bodyguard has changed his account of his whereabouts several times, and we have summoned him again to the South Gyungsang Police Agency for further questioning."

The police have secured the content of a radio communications report to the Cheong Wa Dae in which the bodyguard said, "I missed him. I cannot see him." Another police official confirmed the content, but said, "We do not know when the radio communication took place. We will find that out through further investigation."


All it takes is for the Norks to activate their agents and provocateurs in Seoul during the funeral Friday, all screaming that Roh was murdered by the CIA and that they want to know 'the truth', and it will be bedlam.
Posted by: Steve White || 05/28/2009 00:00 || Comments || Link || [336065 views] Top|| File under:
Economy
Mortgage Delinquencies Hit Record High
NEW YORK — An industry report shows that a record 12 percent of U.S. homeowners with a mortgage are behind on their payments or in foreclosure as the housing crisis spreads to borrowers with good credit.

The Mortgage Bankers Association said Thursday the foreclosure rate on prime fixed-rate loans doubled in the last year, and now represents the largest share of new foreclosures. Nearly 6 percent of fixed-rate mortgages to borrowers with good credit were in the foreclosure process.

At the same time, almost half of all adjustable-rate loans to borrowers with shaky credit were past due or in foreclosure.

California, Nevada, Arizona and Florida accounted for 46 percent of new foreclosures in the country.

Posted by: GolfBravoUSMC || 05/28/2009 11:10 || Comments || Link || [336064 views] Top|| File under:
Income tax revenue dropped 44% from a year ago.
Federal tax revenue plunged $138 billion, or 34%, in April vs. a year ago -- the biggest April drop since 1981, a study released Tuesday by the American Institute for Economic Research says.


And then Reagan reduced taxes to stimulate the economy, it worked.


When the economy slumps, so does tax revenue, and this recession has been no different, says Kerry Lynch, senior fellow at the AIER and author of the study. "It illustrates how severe the recession has been."

For example, 6 million people lost jobs in the 12 months ended in April -- and that means far fewer dollars from income taxes. Income tax revenue dropped 44% from a year ago.

"These are staggering numbers," Lynch says.

Big revenue losses mean that the U.S. budget deficit may be larger than predicted this year and in future years.

"It's one of the drivers of the ongoing expansion of the federal budget deficit," says John Lonski, chief economist for Moody's Investors Service. The Congressional Budget Office projects a $1.7 trillion budget deficit for fiscal year 2009.

The other deficit driver is government spending, which, the AIER's report says, is the main culprit for the federal budget deficit.

The White House thinks that tax revenue will increase in 2011, thanks in part to the stimulus package, says the report from AIER, an independent economic research institute. But it warns, "Even if that does happen, the administration also projects that government spending will be so much higher each year that large deficits will continue, and the national debt held by the public will double over the next 10 years."

The government may have a hard time trimming spending to reduce the deficit when the recession ends. The 77 million Baby Boomers-- those born in 1946 through 1964 -- will start tapping their federal retirement benefits soon, which means increased government outlays for Social Security and Medicare.

"It will be doubly difficult for federal government to reduce expenditures and narrow the deficit as rapidly as they did following previous recessions," Lonski says. At the end of the last major recession, in 1981, Boomers were in their 30s. Their incomes were expanding, as was their appetite for goods and services.

The Boomers now are in their 50s and 60s and unlikely to keep increasing incomes for long, which means that revenue from income taxes could flatten in the next few years. Also, Lonski says, they are more likely to save for retirement than spend -- and consumer spending is a big driver of the economy.

"The American consumer led us out of previous recessions with some semblance of gusto," Lonski says. "They're too old to do it now."
Posted by: GolfBravoUSMC || 05/28/2009 09:03 || Comments || Link || [336079 views] Top|| File under:
New Investor Worry: Treasury Selloff Spiking Interest Rates
The stock market is watching the bond market, wary a spike in interest rates will derail a fragile economic recovery and snuff the market's rally. Stocks tumbled Wednesday, but the real drama was in Treasurys and mortgages.

A selling spree in Treasurys pushed rates higher, taking the yield curve to its steepest on record as spreads between the 2-year and 10-year widened by over a dozen basis points on Wednesday alone. The 10-year saw its yield move above 3.70 percent, after trading at 3.55 percent the previous day. The selling wave hit bonds shortly after 1 p.m., even after the auction of $35 billion in 5-year notes was well received.

"It was a great auction. It was just the follow through that was a problem," said Brian Edmonds, head of interest rate trading at Cantor Fitzgerald.

Traders are bracing for more of the same Thursday. The Treasury is auctioning another $26 billion in notes, this time 7-years.

The heavy issuance - more than $100 billion this week alone - has been pressuring the market.

Some key data will also get the market's attention Thursday, including weekly jobless claims, durable goods and new home sales.

Traders said selling in Treasurys this week was exaggerated by "convexity" selling, or mortgage related hedging, which causes traders to sell Treasurys as a hedge as mortgage prices move lower and rates go higher.

The Fed, meanwhile, has been an active buyer of mortgages in an effort to keep rates lower, and until the last couple of days, selling in Treasurys did not ripple into the mortgage market. On Wednesday, mortgage spreads widened sharply. In the last couple of days, there have been some dramatic changes.

For instance, David Ader of RBS said a Fannie Mae mortgage with a four-year duration has seen its duration extend to 5.7 years as rates moved higher in just several days. To hedge that move, traders would sell long-dated Treasurys, forcing yields even higher.

"The bear market that has been in Treasurys has finally had an impact on something and that's a big deal," said Ader, who heads rates strategy at RBS. "It means mortgage rates are going up, and that brings into question and challenges the housing market recovery...and the economy."

"What it also does, I think, is prove something of a problem for the Fed because the Fed has spent a lot of money to buy mortgages and keep mortgages rates down, and spent a little money to buy Treasurys and ease the sell off," he said. They feel the housing market is fragile and this could hurt its recovery, and it will. It may encourage them to be more aggressive at buying Treasurys. We are, not deliberately, but provocatively, challenging the Fed here."

Edmonds said he believes the Fed needs to reassess its quantitative easing program and may need to increase it and aim it at different sectors of the curve. "You can't have a spike in interest rates in the long end without it impacting the economy," he said. "That's why the Fed has been a supporter of the quantitative easing. They have a choice. They could walk away from it or they could increase it to the point where it's meaningful. The $300 billion is not effective...You've got to start to talk trillions," Edmonds said.

CNBC's Rick Santelli reported that a big reason for the strength in the 5-year auction was the presence of foreign central banks, also big buyers in Tuesday's 2-year auction. Some traders have speculated that China is among the buyers, coincidentally ahead of Treasury Secretary Timothy Geithner's upcoming China trip this weekend.

Santelli also said the fact that the 5-year auction was "hugely underwater" within hours of the auction results shows that some of the aggressive buyers turned into sellers across the curve. He said some investors had been more aggressive holders of mortgage products recently because of the Fed's purchase program. But an unintended consequence of the program was that those investors were forced into becoming unwilling sellers as mortgage spreads widened.
Posted by: Steve White || 05/28/2009 00:00 || Comments || Link || [336065 views] Top|| File under:
Europe
Serbia: Croatian Serb gets ten years for war crimes
[ADN Kronos] A special Belgrade war crimes court on Wednesday sentenced a Croatian Serb, Bora Trbojevic, to 10 years in jail for imprisoning, torturing and killing Croatian civilians during the country's war of secession from the former Yugoslavia in 1991.

Trbojevic was a member of a rebel Serb unit and was charged with crimes and killing civilians in two villages near Grubisno Polje in eastern Croatia.

The court's presiding judge Snezana Garotic Nikolic said the trial had proven beyond doubt that Trbojevic was responsible for killing an unspecified number of civilians and that the sentence was "appropriate".

Thirty witnesses testified during the eight-month trial.

Bruno Vekaric, a spokesman for the Serbian prosecutor, told the media that the verdict was a "result of good regional cooperation between the Serbian and Croatian judiciary".

Trbojevic was originally tried in absentia by a Croatian court in 1993 and was sentenced to 12 years. But the appeals panel increased the sentence to 20 years in jail.

Trbojevic later escaped to Serbia and the case was turned over to the Serbian court for a new trial.

The Hague-based United Nations International Criminal Tribunal for the Former Yugoslavia has indicted 161 individuals and has sentenced over 60 to over one thousand years in jail. Since the tribunal is planning to wind down next year, the remaining cases have gradually been turned over to local courts in Serbia, Croatia and Bosnia.
Posted by: Fred || 05/28/2009 00:00 || Comments || Link || [336065 views] Top|| File under:
EU should embrace 'new Turkey', says Miliband
Britain reaffirmed its support for Turkey's bid to join the EU, despite opposition from leaders in France and Germany who say the Muslim country is too poor and too culturally different to fit into the bloc.

Foreign Secretary David Miliband told Reuters, Ankara's full European Union membership would bring economic dynamism into the bloc, help solve its energy security problems and build closer ties between the West and the Muslim world. "Britain is more convinced than it has ever been that the strategic decision to support Turkey's accession to the European Union is the right one," Miliband said late on Tuesday. "It is good for Europe as well as for Turkey."

Muslim but officially secular Turkey began entry talks with the EU in late 2005, but Ankara's bid faces stiff opposition from some member states due to hostile public opinion. The negotiations, expected to take many years, have also been held up by European concerns over human rights, the slow pace of reforms and by the dispute over the division of Cyprus.

Germany's Chancellor Angela Merkel and France's President Nicolas Sarkozy, who have both long opposed Turkey's membership, insisted this month in speeches made ahead of European Parliament elections in June that the 27-member bloc should offer Turkey a "privileged partnership" instead. Miliband, in Ankara on an official visit, said the bloc should adopt a more "open outlook" and embrace the long-term benefits of Turkey's membership provided it meets all entry criteria.

"Turkey is a particular place that would benefit Europe's energy future. That would not have been given the priority and prominence it deserves five years ago," he said. NATO member Turkey has only very small oil and gas reserves of its own, but is a key energy corridor between Europe and energy resources in the Caspian Sea and the Middle East. Opening the doors of the EU to Turkey would be a "significant bridge to the Islamic world", Miliband said.

"Turkey has a combination of a Muslim majority population and a proud democratic heritage. I think you can balance those things." Brussels wants Turkey to overhaul its military-inspired constitution, expand minority rights and improve restrictions on freedom of expression. Miliband said Turkey needed to speed up its EU reforms. "Everyone wants to see Turkey making strides towards reforms," he said. "But equally we want to see a European Union that has got the right orientation and outlook, an open EU, that is something we have to work on specially at a time of economic downturn."
Posted by: Fred || 05/28/2009 00:00 || Comments || Link || [336066 views] Top|| File under:
India-Pakistan
We will counter India's AWACS with 500 US missiles: Pakistan
ISLAMABAD: Pakistan has voiced concern over the acquisition of Airborne Warning And Control System (AWACS) aircraft by India and said it would counter the threat by inducting 500 American Beyond Visual Range (BVR) missiles.
Claiming that induction of AWACS by India would trigger a new arms race in the subcontinent, Pakistan's Air chief Air Marshal Rao Qamar Suleman said Islamabad would match this capability by acquiring its own AWACS by September this year.

This, when a US Congressional report has said that Pakistan with about 60 nuclear warheads; primarily targeted towards India, is continuing production of fissile material for weapons and adding to its weapons production facilities and delivery vehicles.

The Air chief told newsmen in Risalpur that Pakistan was also procuring more US-made F-16 fighter aircraft.

Suleman was commenting on reports that India had inducted the first of its three Phalcon AWACS into the Indian Air Force. Pakistan is proposing to buy a Swedish SAAB Ericsson AWACS, which however, have a limited range as compared to the Phalcons.

The Air Chief said PAF was supporting the military in its ongoing operations in Swat and Malakand in NWFP. "PAF had destroyed several Taliban hideouts and caches of ammunition to pave the way for rapid advance by ground forces in Swat."

Asked about whether Pakistan had capability to shoot down drones, Suleman said "definitely" and cited the shooting down of an Indian surveillance plane in 2002 near Lahore.


Which wasn't the same thing ...
Posted by: john frum || 05/28/2009 14:03 || Comments || Link || [336064 views] Top|| File under:
Science & Technology
Arctic may hold twice the oil previously found there
CNN) -- Continental shelves beneath the retreating polar ice caps of the Arctic may hold almost double the amount of oil previously found in the region, scientists say.

In new findings, the U.S. Geological Survey estimates the Arctic may be home to 30 percent of the planet's undiscovered natural gas reserves and 13 percent of its undiscovered oil.

A team of scientists at the USGS collaborated with international researchers to conduct the first-ever comprehensive assessment of undiscovered oil and gas reserves within the Arctic Circle.

"We tried to put some boundaries on the range of possibilities and resources available in the Arctic," said geologist Donald Gautier, lead author of the survey, which is published this week in the journal Science.

Using geological analysis and probability modeling, researchers mapped out sedimentary rock deposits to estimate the amount of undiscovered oil and gas beneath undersea continental shelves. This survey, the first of its kind, could help oil and gas companies locate new troves of fossil fuels.

Researchers say that deep ocean basins have relatively low petroleum potential, but the Arctic is one of the world's largest remaining areas where oil and gas are accessible. Most of the reserves are projected to be in less than 500 meters of water -- roughly a third of a mile deep.

Undiscovered oil in the Arctic may account for almost 4 percent of the world's remaining conventionally recoverable oil resources, USGS scientists say.

"It would not mean that there would be any kind of a significant shift in global oil balance," Gautier said. "But this is especially significant for the Arctic nations."

Nations whose borders lie within the Arctic Circle are Canada, Greenland/Denmark, Norway, Russia and the United States. Although it's closer to North America, Greenland is considered part of the Kingdom of Denmark.

(Guess which country will not explore)
Posted by: GolfBravoUSMC || 05/28/2009 18:02 || Comments || Link || [336074 views] Top|| File under:
Syria-Lebanon-Iran
Iranian authorities arrest "blood suckers"
Iran has arrested more than 100 "Satan-worshippers" in a raid on a concert in the southern city of Shiraz where people were drinking alcohol and "sucking blood," a newspaper reported on Wednesday.

"One hundred and four members of a Satan-worshipping group were arrested at a party and immoral concert in Shiraz (on Sunday)," local Revolutionary Guards chief Abbas Hamidi was quoted as saying by Jam-e Jam newspaper. "The session was held in a garden outside Shiraz and the Satanist ceremony was broadcast live to the world via the Internet," he said, adding the arrest was made by members of the Islamist Basij militia linked to the Guards. "These people drank alcohol, hurt themselves and sucked blood," Hamidi said. "They even bow to Satan in some ceremonies."


They put it on the internet? Perhaps not the best idea in a totalitarian country.

Iranian authorities sometimes link hard rock and heavy metal music and their icons with devil worship.


There are those who think the same over here.

Alcohol is banned in the Islamic republic.


There are those who think the same about that over here, too.

Jam-e Jam carried pictures of drum sets and amplifiers seized in the raid and a group of young men photographed after the arrest sitting on the floor of an official-looking building with their backs to the camera. It said some of the detainees sported tattoos and body art resembling the wings of birds and car emblems.

Hamidi said Basij intelligence forces operating under the Revolutionary Guards had put "foreign-linked groups and their venues" under surveillance for a year before making Sunday's arrests.


I'll bet some of the surveillers were seduced to the dark side during that time.

Over the past two years Iranian police and security officials have warned against the emergence of "Satanist" cults accused of corrupting the young, amid a tough nationwide crackdown on "unIslamic" attire and behavior. In September 2008, a senior police chief said members of the so-called cults would wear "broken-cross and skeleton necklaces and rings, drink alcohol and dance in their ceremonies."


OMG!!!!! They were dancing!?!?!?! Why didn't anyone invite me?

"They believe they should defy religions, especially Islam, do as they want and drag the world into anarchy," deputy police chief Hossein Zolfaghari said.


A little anarchy would prob'ly be healthier than the current situation in Iran.

In 2007 police arrested 230 people in a raid on an illegal indie rock concert in a garden near Tehran and several reports branded the party-goers as Satan-worshippers.
Posted by: classer || 05/28/2009 05:33 || Comments || Link || [336063 views] Top|| File under:
Ahmadinejad warns rivals against ŽinsolenceŽ
[Iran Press TV Latest] As criticism continues to mount on the government, Iran's President Mahmoud Ahmadinejad warns that his election rivals are "crossing the line into insolence".

With only weeks left to the June 12 polls, President Ahmadinejad said that his election rivals have resorted to lies, insults and exaggerations in their presidential campaigns to smear his image ahead of the elections. "The baseless claims that some of the candidates make against the government are an insult to the people's intelligence," said Ahmadinejad.

He warned that he is running out of patience and is considering to take necessary action against their accusations. "If the insults to the nation continue, the government will reconsider its approach," he said.

President Ahmadinejad came under harsh criticism after a National Audit Office report, issued in February, revealed that more than one billion dollar of surplus oil revenues in the 2006-2007 budget had not been returned to the treasury.

His main rivals include Iran's last prime minister Mir-Hossein Mousavi, Expediency Council Secretary Mohsen Rezaei, and former parliament speaker Mehdi Karroubi.
Posted by: Fred || 05/28/2009 00:00 || Comments || Link || [336066 views] Top|| File under: Govt of Iran
Home Front: Culture Wars
Obama's green guru calls for white roofs
Y'know, everybody said this guy was nuts, but I was willing to wait and see.
Well, the wait's over...
President Obama's energy adviser has suggested all the world's roofs should be painted white as part of efforts to slow global warming.
Hello, and welcome to "Al Gore's House O' Carbon Credits White Paint Store"!
Professor Steven Chu, the US Energy Secretary, said the unusual proposal would mean homes in hot countries would save energy and money on air conditioning by deflecting the sun's rays. More pale surfaces could also slow global warming by reflecting heat into space rather than allowing it to be absorbed by dark surfaces where it is trapped by greenhouse gases and increases temperatures.


More "green jobs"! "Obama's White Roof Painting Brigade"! Coming soon to your neighborhood! Whether you like it or not...


In a wide-ranging discussion at the three-day Nobel laureate Symposium in London, the Professor described climate change as a "crisis situation", and called for a whole host of measures to be introduced, from promoting energy efficiency to renewable energy such as wind, wave and solar. The Nobel Prize-winning physicist said the US was not considering any large scale "geo-engineering" projects where science is used to reverse global warming, but was in favour of "white roofs everywhere".


How about...painting the roads white? With black lines?


He said lightening roofs and roads in urban environments would offset the global warming effects of all the cars in the world for 11 years. "If you look at all the buildings and if you make the roofs white and if you make the pavement more of a concrete type of colour rather than a black type of colour and if you do that uniformally,


Ah. See? I'm on to something. Where's my Nobel Prize?


that would be the equivalent of... reducing the carbon emissions due to all the cars in the world by 11 years – just taking them off the road for 11 years," he said.
10 gazinta 100000 gazinta 30000 gazinta 120000 carry the 2 equals...eleven years! Wow! Can ya win two Nobel prizes!
The three day Nobel laureate Symposium will end in a memorandum that is likely to influence any international agreement on climate change at the end of this year in Copenhagen.


Well I can hardly wait if this is an example of what's gonna come out of it...


Environmentalists insist the developed world must commit to cutting carbon emissions in order to set an example for poorer countries.


And perhaps the poorer countries can teach us how to live in grass huts and use two sticks to create fire...


Secretary Chu said he was optimistic the US could lead the way through energy efficiency measures and boosting the use of renewables like solar, wind, nuclear and clean coal. "The US will move, inevitably it will move first, as a more developed country we should be moving first, and I hope China will follow," he said.


And...what if they don't? Guess we'll be fucked, eh, Stevie Boy...


The symposium has gathered some 60 scientific experts and 20 Nobel Laureates to talk about climate change. The high level meeting, hosted by the Royal Society and the Prince of Wales, is likely to influence any international agreement on climate change at the end of this year.


Doesn't Chucky have some gardening to do so he can leave the rest of us alone?
Posted by: tu3031 || 05/28/2009 00:00 || Comments || Link || [336063 views] Top|| File under: Egyptian Islamic Jihad
Who's in the News
46
[untagged]
5
TTP
4
Govt of Pakistan
4
al-Qaeda in Pakistan
3
al-Shabaab
3
Govt of Iran
2
Abu Sayyaf
1
Palestinian Authority
1
Pirates
1
PLO
1
Taliban
1
Thai Insurgency
1
Hezbollah
1
Egyptian Islamic Jihad
1
Global Jihad
1
al-Qaeda
1
Jamaat-e-Islami
Bookmark
E-Mail Me
The Classics
The O Club
Rantburg Store
The Bloids
The Never-ending Story
Thugburg
Gulf War I
The Way We Were
Bio
Merry-Go-Blog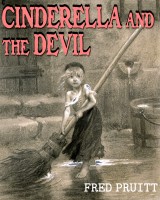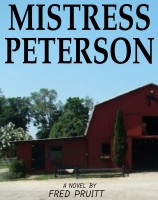 On Sale now!


A multi-volume chronology and reference guide set detailing three years of the Mexican Drug War between 2010 and 2012.

Rantburg.com and borderlandbeat.com correspondent and author Chris Covert presents his first non-fiction work detailing the drug and gang related violence in Mexico.

Chris gives us Mexican press dispatches of drug and gang war violence over three years, presented in a multi volume set intended to chronicle the death, violence and mayhem which has dominated Mexico for six years.
Click here for more information


Meet the Mods
In no particular order...


Steve White
Seafarious
tu3031
badanov
sherry
ryuge
GolfBravoUSMC
Bright Pebbles
trailing wife
Gloria
Fred
Besoeker
Glenmore
Frank G
3dc
Skidmark



Better than the average link...



Rantburg was assembled from recycled algorithms in the United States of America. No trees were destroyed in the production of this weblog. We did hurt some, though. Sorry.
35.175.107.142

Help keep the Burg running! Paypal: