-Lurid Crime Tales-
Explosion at Upper Manhattan Starbucks
There was shock, not shots being served up at a Starbuscks Coffee shop on Manhattan's Upper East Side early Monday morning, city officials said. A low-order improvised explosive device (IED) that was placed on a wooden bench outside the Starbucks café at the corner of East 92 Street and Third Avenue exploded at about 3:30 a.m., the police said. Officials said that due to the low impact nature of the bomb, the explosion appears to only have damaged the exterior of the café and since the facility was closed at the time, no injuries were reported. An investigation is currently underway to determine whether the incident is connected to a series of bombings in Manhattan over the last four years.


I can just see him holed up in his parents' basement, gloating to himself about being the Starbuckses Bomber. (Starbucks, singular; Starbuckses, incorrect plural)

Within minutes of the explosion, the NYPD, FBI, ATF and Joint Terrorism Task Force were on the scene, searching for witnesses.


"You know anything about the Starbuckses bombing?"
"No, I just saw one of them, not several."

"We don't have a motive, and obviously there is cause for concern, so we're going to do an in-depth investigation," Police Commissioner Ray Kelly said. "They all happened between 3:30 and 4:30 [in the morning], That's an immediate similarity, and we are going to analyze the type of explosives."

Part of that investigation involves painstakingly examining the 59 fragments of shattered glass. Police are trying to see if there is any connection to explosions at the British consulate in May 2005, the Mexican consulate in October 2007 and at the Times Square military recruiting station in March 2008.

As of publication, the police said that no on suspect was in custody and no motive had been determined.
Posted by: lotp || 05/26/2009 00:00 || Comments || Link || [336067 views] Top|| File under:
-Obits-
Grandfather of the Potato Cannon dies - 101 yrs
Ten years ago today, Waldo Semon died. He was 101 years old. I never met Waldo, but I, like GeekDads worldwide, owe him a debt of gratitude. Here's why.

By far, the most popular parent-child project in my book, Backyard Ballistics, is the potato cannon project. And, I can see why. It's easy to understand, cheap to build, and the results are spectacular. So, this begs the question: who first invented it?

I've tried to figure it out, without a lot of success. Perhaps another GeekDad knows the answer. But I do know who invented the hard, white, Poly-Vinyl-Chloride plastic used to build most spud guns.

It was invented in 1926 by a scientist named Waldo Semon. At the time, Semon was a young research scientist working for the BF Goodrich Company in Akron, Ohio.

Shortly after the end of World War I, Goodrich determined that a low cost, high performance rubber substitute was a product with enormous economic potential. Since Semon was one their best scientists, company management instructed him to begin work to find a better behaved, less expensive type of man-made rubber.

During extensive research, Semon came upon the work of earlier scientists who had developed a substance called the "Oil of Dutch Chemists." Another chemist, he found, created a gas called vinyl chloride from the Dutch Oil. He felt the stuff had potential and so, he started experimenting with vinyl polymers (polymers are organic substances with very large molecules). Purportedly, Semon endured several lab explosions and rather dicey near misses. Finally, his chemical experimentation yielded a hot powder that when cooled, turned into a flexible but tough gel. This was the first ever batch of PVC or poly-vinyl-chloride. The rest is spud gun history.

Interestingly, Semon took the more pleasure out of another invention that was far less well known – polymer based bubble gum. "It looked just like ordinary gum, except that it would blow these great big bubbles," he once said. However, it was never marketed because B.F. Goodrich thought that nobody would buy it. (Normal bubble gum was invented in 1928 by Walter Diemer, an accountant at the Fleer Chewing Gum Company in Philadelphia.)

Potato cannons and their relations have been built from steel or aluminum pipe, or other types of plastic, or even reinforced fabric tubing. But PVC is the most popular. And so, the quiet, dedicated corporate scientist, Waldo Lonsbury Semon, the inventor of PVC can rightfully be considered "the Father of the Spud Gun."


Posted by: 3dc || 05/26/2009 12:10 || Comments || Link || [336068 views] Top|| File under:
Navajo Code Talker dies
WINDOW ROCK, Ariz. -- Navajo Nation President Joe Shirley, Jr., today conveyed his condolences to the family of the late Navajo Code Talker and Navajo Tribal Councilman John Brown, Jr., of Crystal, N.M., who died this morning at home. He was 88.

"Today, with sadness, we heard of the passing of Mr. John Brown, Jr., one of the original 29 Navajo Code Talkers and one of the Navajo Nation's great warriors," President Shirley said. "For so long, these brave men were the true unsung heroes of World War II, shielding their valiant accomplishments not only from the world but from their own families. The recognition and acknowledgment of their great feats came to them late in life but, for most, not too late. These heroes among us are now a very precious few, and we, as a nation, mourn their loss. We offer our deepest condolences to the family of Mr. John Brown, Jr."

President Shirley ordered flags on the Navajo Nation to be flown at half-staff beginning May 21 in Mr. Brown's honor and until after Mr. Brown's funeral. Funeral arrangements are pending and will be announced. A community meeting is scheduled for 6:30 p.m. Thursday at the Crystal Chapter House.

Mr. Brown was born on Dec. 24, 1921, in Chinle, Ariz., near Canyon De Chelly. His mother was the late Nonabah Begay, who passed away at age 102 two years ago. His father was the late John Brown.

Mr. Brown went to school at Chinle Boarding School, and graduated from the Albuquerque Indian School in 1940.

"From there, he remembered Pearl Harbor," said his son Frank Brown. "He was playing basketball and heard about the bombing. Sometime after that, he remembered a number of Marine recruiters started talking to the young Navajo boys. He ended up going to Fort Wingate, N.M., to the military installation there."

Mr. Brown said his father recalled being signed up, sworn in and given his physical right then and there. "They sent him immediately to Camp Pendleton for basic training," he said. "They weren't allowed to go home to say goodbye to their family or write letters."

"At some phase in their basic training, they were taken into one big room and a commandant told them they were all there for a special reason, and they were to devise a code in their language," Mr. Brown said. "The boys were left there in the room and they didn't know what they heck to do. But they devised the code using names of animals and mammals to describe what would go with the alphabet."

The initial code consisted of translations for 211 English words, which was expanded to 411 words, most frequently used in military conversations. Included in the list were terms for officers, terms for airplanes, terms for months, and an extensive general vocabulary. Also included were Navajo equivalents for the English alphabet so that the code talkers could spell out names or specific places.

From 1942 until 1945, Navajo code talkers participated in numerous battles in the Pacific, including Guadalcanal, Iwo Jima, Peleliu, and Tarawa. They not only worked in communications but also as regular soldiers.

Mr. Brown said his father served in four major battles at Tarawa, Saipan, Tinian and Guadalcanal.

On July 26, 2001, Mr. Brown was one of the original 29 Code Talkers presented with the Congressional Gold Medal by President George W. Bush. That recognition came 56 years following World War II. The code, based on the Navajo language, was de-classified in 1968.

"It is, indeed, an honor to be here today before you, representing my fellow distinguished Navajo code talkers," Mr. Brown said at the presentation at the U.S. Capitol Rotunda in Washington, D.C. "Only destiny has demanded my presence here, for we must never forget that these such events are made possible only by the ultimate sacrifice of thousands of American men and women who, I am certain, are watching us now. And yes, it is fitting, too, here in the Capitol Rotunda -- such a historic place, where so many heroes have been honored -- I'm proud that the Navajo code talkers today join the ranks of these great Americans. I'd like especially to thank Senator Bingaman and all of work that he has given to make this occasion possible, to recognize the code talkers.

"I enlisted in the Marine Corps in 1942, not to become a code talker -- that came later -- but to defend the United States of America in the war against the Japanese emperor. My mother was afraid for my safety, so my grandfather told her to take one of my shoes, place an arrowhead in it, take it to the mountain called Two Little Hills, and go there every day to pray that I would remain safe. Maybe she was more successful than she imagined because the Marine Corps soon had the Navajo Marines develop a secret code using our language. My comrade and I volunteered to become Navajo radio operators, or code talkers.

"Our precious and sacred Navajo language was bestowed upon us, not a nation, but a holy people. Our language is older than the Constitution of the United States. I'm proud that, at this point in American History, our native language and the code will developed came to the aid of our country, saving American lives and helping the other U.S. armed forces ultimately to defeat the enemies.

"After the original 29 code talkers, there are just five of us that live today: Chester Nez, Lloyd Oliver, Allen Dale June, Joe Palmer and myself. We have seen much in our lives. We have experienced war and peace. We know the value of freedom and Democracy that this great nation embodies. But our experience has also shown us how fragile these things can be and how we must stay ever vigilant to protect them, as code talkers, as Marines.

We did our part to protect these values. It is my hope that our young people will carry on this honorable tradition as long as the grass shall grow and water shall flow. Maybe Japan is listening.

"Mr. President, we four original code talkers present this day, including the families of my comrades who aren't able to be here with us, are honored to be here to receive this award. Thank you," Mr. Brown said.

In November 2002, more than 200 of the subsequent Code Talkers received the Congressional Silver Medal at Window Rock, Ariz.

In 1971, President Richard Nixon awarded Navajo Code Talkers a special certificate in thanks for their patriotism, resourcefulness, and courage. They were included in the July 4, 1976, Bicentennial Parade in Washington, D.C.

In May of 1982, the U. S. Senate passed a bill declaring August 14 National Code Talkers Day.

Mr. Brown said his father lived a hard life, first training as a welder, then becoming a journeyman and master carpenter and cabinetmaker.

He entered politics in 1962 as a member of the Navajo Tribal Council -- then called a councilman -- and served until 1982. Afterward, he served three terms as Crystal Chapter president. "He was always active in politics," his son Mr. Brown said. "He was a wonderful speaker."

After politics, he began a second career as a traditional counselor for the Navajo Nation Division of Social Services, driving 130 miles round trip to Chinle each day to work.

After that, he went on a lecture tour speaking about the Navajo Code Talkers around the country and becoming active in the Navajo Code Talkers Association, Mr. Brown said.

"Dad was also a traditional practitioner, constantly learning the traditional way of life but at the same time he was always active in the Mormon Church," Mr. Brown said.

John Brown, Jr., is survived by his wife Loncie Polacca Brown and his children Dorothy Whilden, Preston Brown, Everett Brown, Virgil Brown and Frank Brown. His other children were the late Dale Brown and the late Ruth Ann McComb.
Posted by: Beavis || 05/26/2009 10:36 || Comments || Link || [336071 views] Top|| File under:
-Signs, Portents, and the Weather-
Sheep burping poses a serious threat to the environment
GIVE up lamb roasts and save the planet. Government advisers are developing menus to combat climate change by cutting out "high carbon" food such as meat from sheep, whose burping poses a serious threat to the environment.

Out will go kebabs, greenhouse tomatoes and alcohol. Instead, diners will be encouraged to consume more potatoes and seasonal vegetables, as well as pork and chicken, which generate fewer carbon emissions.

"Changing our lifestyles, including our diets, is going to be one of the crucial elements in cutting carbon emissions," said David Kennedy, chief executive of the Committee on Climate Change. Kennedy has stopped eating his favourite doner kebabs because they contain lamb.

A government-sponsored study into greenhouse gases found that producing 2.2lb of lamb released the equivalent of 37lb of carbon dioxide.

The problem is because sheep burp so much methane, a potent greenhouse gas. Cows are only slightly better behaved. The production of 2.2lb of beef releases methane equivalent to 35lb of CO2 Tomatoes, most of which are grown in heated glasshouses, are the most "carbon-intensive" vegetable, each 2.2lb generating more than 20lb of CO2 Potatoes, in contrast, release only about 1lb of CO2 for each 2.2lb of food. The figures are similar for most other native fruit and vegetables.

"We are not saying that everyone should become vegetarian or give up drinking but moving towards less carbon intensive foods will reduce greenhouse gas emissions and improve health," said Kennedy.

The climate committee is analysing emissions from farming and will suggest measures to reduce them. However, it has concluded that people will have to change their habits.

Alcoholic drinks are another significant contributory factor, with the growing and processing of crops such as hops and malt into beer and whisky helping to generate 1.5% of the nation's greenhouse gases.

The Carbon Trust, a government-funded firm, is working with food and drink companies to calculate the "carbon footprints" of products - sometimes with surprising results.

Coca-Cola, for example, generates only about half the greenhouse gas emissions of Innocent's "smoothies". Cadbury's chocolate generates about 4œlb for every 2.2lb eaten - less than half that from theof CO2 same weight of chicken.
Posted by: GolfBravoUSMC || 05/26/2009 15:47 || Comments || Link || [336098 views] Top|| File under:
Cyclone kills 17 in eastern India and Bangladesh
KOLKATA, INDIA - At least 17 people were killed in eastern India and Bangladesh on Monday when a cyclone slammed into coastal areas and triggered tidal surges and flooding, leaving thousands homeless, officials said.

Authorities shut down operations at Bangladesh's main ports of Chittagong and Mongla as the storm bearing winds of up to 100 kph (60 mph) hit the neighbouring eastern Indian state of West Bengal.

Heavy rains triggered by the storm raised river levels and burst mud embankments in West Bengal's Sundarbans Tiger Reserve, which holds thousands of people as well as the world's biggest tiger reserve. At least 10 people died in the storm in West Bengal, mostly due to house collapses or falling trees, officials said.

Tourists were asked to stay in their hotels in West Bengal's southern coastal resort of Digha, four hours drive from Kolkata.

Tidal waves triggered by the storm in the Bay of Bengal damaged thousands of houses in Bangladesh, in mostly Khulna district near the Sundarbans. At least seven people were killed in storm surges and house collapses, officials said.

"Thousands of families have been moved to shelters and many left on their own," said Salahuddin Chowdhury, an official of the Cyclone Preparedness Centre in Chittagong.
Posted by: Steve White || 05/26/2009 00:00 || Comments || Link || [336096 views] Top|| File under:
Africa Horn
US Navy rescues 52 people in Gulf of Aden
MANAMA - The US Navy has rescued 52 Somalis who were stranded aboard a small skiff in the Gulf of Aden between Somalia and Yemen for a week, the Bahrain-based Fifth Fleet said on Monday. "The San Diego-based guided missile cruiser USS Lake Champlain (CG 57) responded to a vessel in distress in the Gulf of Aden on May 23, rescuing 52 men, women and children who had been adrift in a small skiff for approximately seven days," it said in a statement.

A helicopter on routine operations in the Gulf of Aden spotted the boat which was experiencing engine problems, the statement said.

"We were very fortunate to have come across these people in the state they were in," Lieutenant Jarrod Johnson, a chaplain on the Lake Champlain, was quoted as saying. "Seeing their condition really makes your heart go out to them."

The skiff had men, women and children on board, the statement said. Among those rescued was a heavily pregnant woman. Navy personnel were assisting the Somali migrants aboard the cruiser.

"It's fortunate that our helicopter was flying over the right place at the right time," Captain Kevin Campbell, the Lake Champlain's commaning officer, was quoted as saying.
Posted by: Steve White || 05/26/2009 00:00 || Comments || Link || [336072 views] Top|| File under:
Arabia
Saudi religious police to sue newspapers for defamation
Saudi Arabia's religious police said on Monday that they will sue newspapers for defamation after a series of reports alleging abuse by its members were published.


"Telling the truth is defamation! Allah will be sooooo displeased!"

The Commission for the Promotion of Virtue and Prevention of Vice ensures that the Saudi society abides by the ascetic school of Islam thought applied in the kingdom, where clerics control the justice system. The force has wide powers to search for alcohol, drugs and prostitution, ensure shops are closed at prayer time, ban non-Islamic worship and maintain a strict system of sexual segregation in the Saudi society that even bans women from driving. Over the past two months, Saudi newspapers have quoted Saudi citizens accusing members of the police of abusing them. In some cases, the commission sought to defend itself through statements to the press but the newspapers quoted the same citizens contradicting the commission's statements. "This is not about suing the press simply because they criticised the commission. We welcome criticism," Abdul Mohsen al-Qassari, the commission's spokesman, said, "It is a reminder of the framework that has to govern the relationship between the media and the commission."


"You grovel, we stomp on you."
Posted by: Fred || 05/26/2009 00:00 || Comments || Link || [336071 views] Top|| File under:
Britain
Liverpool woman faces Arab prison for adultery
A Liverpool businesswoman is facing 12 months inside an Arab prison after her husband shopped her to the police for having an affair. Sally Antia, 43, was arrested in the early hours of May 2, along with her lover as they left a five star hotel in Dubai.

The case follows the release of Marnie Pearce, back in April, who spent three months in jail for cheating on her husband in the strict Muslim emirate.

Married for 14 years, mother of two Sally, admitted to adultery which carries a prison sentence and deportation. The pair had spent six nights at the plush £477-a-night Radisson Dubai Deira Creek hotel before her husband discovered the affair and tipped off police, the a national newspaper reported.

Having lived in the United Arab Emirate for 12 years, Sally and her husband Vincent have two daughters thought to be 11 and 13.

Police confiscated Sally's passport and banned her from leaving Dubai while the case is dealt with by the courts. Her un-named British boyfriend, aged 44, is also prohibited from leaving. He denied all charges and will face a hearing next month.

A source told the newspaper: "She is mortified. Her husband has wrought the ultimate revenge. She is trying to come to terms with the fact her life and career could lie in tatters.

"No one here believes she would be able to cope with prison. She has two children and she's desperately worried about what will happen to them."

Unconfirmed reports claim Vincent is seeking a divorce and custody of their daughters.
Posted by: ryuge || 05/26/2009 06:44 || Comments || Link || [336095 views] Top|| File under:
British banks revolt against Obama tax plan
British banks and stockbrokers may refuse to take on American clients if new international tax proposals outlined by President Obama are passed.


This is just one of the ways in which Bambi's smarter diplomacy is winning us the friends that George Bush could never make ...

The decision, which would make it hard for Americans in London to open bank accounts and trade shares, is being discussed by executives at Britain's banks and brokers who say it could become too expensive to service American clients. The proposals, which were unveiled as part of the president's first budget, are designed to clamp-down on American tax evaders abroad. However bank bosses say they are being asked to take on the task of collecting American taxes at a cost and legal liability that are inexpedient.

Andy Thompson of Association of Private Client Investment Managers and Stockbrokers (APCIMS) said: "The cost and administration of the US tax regime is causing UK investment firms to consider disinvesting in US shares on behalf of their clients. This is not right and emphasises that the administration of a tax regime on a global scale without any flexibility damages the very economy it is trying to protect."

One executive at a top UK bank who didn't want to be named for fear of angering the IRS said: "It's just about manageable under the current system - and that's because we're big. The danger to us is suddenly being hauled over the coals by the IRS for a client that hasn't paid proper taxes. The audit costs will soar. We'll have to pay it but I know plenty of smaller players won't."

The British Bankers Association (BBA) and APCIMS had a meeting with European counterparts 10 days ago to discuss the crisis. A delegation is set to meet the US Treasury's Internal Revenue Service on 16th June to demand they drop the reforms. Ahead of the meeting APCIMS, whose members manage £400bn of Britain's wealth and employ 25,000 people, has sent a letter to the IRS complaining that the "unfair" proposals represent "no benefit but... significant cost" to its members.

President Obama's proposals are built on the so-called Qualified Intermediary system which was intended to ensure Americans paid the correct tax wherever they were domiciled. Foreign financial institutions that handle American money have to fill in a US tax form on behalf of the client that has to be audited too. In return, the banks receive a QI seal of approval as a qualified intermediary.
Posted by: Steve White || 05/26/2009 00:00 || Comments || Link || [336070 views] Top|| File under:
India-Pakistan
India ups vigil on China border: 40,000 extra troops and an artillery brigade to LAC
It now seems clear that India is slowly but surely being surrounded by China with the growing influence that the Chinese have in each of India's neighbours -- Pakistan, Nepal, Burma and now even Sri Lanka.

Clearly concerned about being encircled NDTV has exclusive information that India is to send another 40,000 troops to the India-China border.

After downplaying the China threat for years, the government is now decided to raise additional fighting formations to meet any eventuality and to improve the infrastructure in the areas bordering China.

India increases troops:

* Two new divisions (40,000 troops)
* Artillery brigade, 9 airstrips
* Military's assessment: China is India's greatest threat
* India wants to match China's forces
* Cost: Rs 5,000 crores

India is increasing the number of troops on the border with China in Arunachal Pradesh. NDTV has learnt that two mountain divisions, that is, 40,000 troops will be recruited over the next two years.

It's a huge step that New Delhi has taken and reflects the military's view that China is India's greatest threat.

Deploying more troops is being seen as an assertion by India that Arunachal Pradesh is not a part of China as Beijing claims.

So, why has this been done?

India wants to match China's forces. Sources say there's an urgency to match China's massive military presence across the border estimated at 3 lakh troops. After this, in Arunachal alone India will have about 1 lakh soldiers. This plan implementation will cost the government Rs 5,000 crore.
Posted by: john frum || 05/26/2009 15:35 || Comments || Link || [336106 views] Top|| File under:
Iraq
Iraqi government says trade minister resigns
BAGHDAD - The Iraqi government says the country's trade minister has resigned following allegations of widespread corruption in his department, some involving his two brothers.

A government statement says Trade Minister Falah al-Sudani submitted his resignation May 14 and that Prime Minister Nouri al-Maliki has now agreed to accept it. The statement, which was issued Monday, said al-Maliki delayed the move to give parliament a chance to look into the case.

The chairman of the parliamentary integrity committee, Sabah al-Saedi, alleges that the minister's two brothers skimmed off millions of dollars in kickbacks on imports. One of his brothers, Sabah al-Sudani, was arrested this month and the other is at large.
Posted by: Steve White || 05/26/2009 00:00 || Comments || Link || [336081 views] Top|| File under:
Southeast Asia
Suu Kyi 'will testify' at trial
Lawyers for Burmese pro-democracy leader Aung San Suu Kyi say she will testify in court this week.
Ms Suu Kyi is on trial in Rangoon for violating the terms of her house arrest after a US man swam to her home. The lawyers said they had asked the Burmese authorities for permission to meet Ms Suu Kyi to discuss her defence, but were still waiting for a reply.

Ms Suu Kyi has pleaded not guilty but is widely expected to be convicted at the much-criticised trial.

Nyan Win, Ms Suu Kyi's lawyer, said the prosecution had cancelled the remaining witnesses, so his client would be called to testify on Tuesday. "We have never had the chance to hold sufficient discussions with Daw Aung San Suu Kyi," Japan's Kyodo news agency quoted him as saying. "We need private discussions with our client before defending her at the court on Tuesday."

Nyan Win said he was "absolutely certain" that the authorities were trying to rush through the trial and that it "could be they have already written the verdict".


The generals were looking for an excuse and had one handed to them. I keep wondering whether the 'golden boy' American who swam up to the house was a simple provocation, and if so, who planned it.

Diplomats and some Burmese journalists, working for both national and international media, are expected to be able to attend the court on Tuesday.

Ms Suu Kyi faces a further three to five years' imprisonment if found guilty of the charges.
Posted by: Steve White || 05/26/2009 00:00 || Comments || Link || [336071 views] Top|| File under:
Sri Lanka
Tamil areas to hold local polls
The Sri Lanka government has announced local elections will be held in two key areas in the mainly Tamil north within the next three months. Municipal polls will be held in Jaffna and Vavuniya for the first time in a decade, a government spokesman said. The move follows the defeat of the Tamil Tigers rebels last week.

No date has been set for elections at provincial level in the north, which last took place in 1988.

Jaffna and, especially, Vavuniya are home to large numbers of Tamil refugees displaced by the war, but the camps where they live are not within the voting areas, said Janaka Bandara Tennakoon, minister of local government.

Although the last presidential and parliamentary elections, four and five years ago, did include the north, turnout was low as the Tamil Tigers called a boycott, the BBC's Charles Haviland says.

The government has promised to devolve as many powers as possible to the provinces as part of what it says is a programme to meet more of the aspirations of the Tamil minority.
Posted by: Steve White || 05/26/2009 00:00 || Comments || Link || [336073 views] Top|| File under:
Who's in the News
44
[untagged]
4
Hezbollah
3
TTP
2
Govt of Iran
2
Govt of Pakistan
1
al-Shabaab
1
al-Qaeda in North Africa
1
Pirates
1
al-Aqsa Martyrs
Bookmark
E-Mail Me
The Classics
The O Club
Rantburg Store
The Bloids
The Never-ending Story
Thugburg
Gulf War I
The Way We Were
Bio
Merry-Go-Blog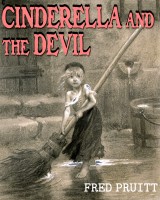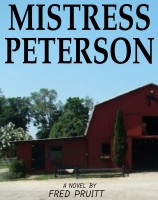 On Sale now!


A multi-volume chronology and reference guide set detailing three years of the Mexican Drug War between 2010 and 2012.

Rantburg.com and borderlandbeat.com correspondent and author Chris Covert presents his first non-fiction work detailing the drug and gang related violence in Mexico.

Chris gives us Mexican press dispatches of drug and gang war violence over three years, presented in a multi volume set intended to chronicle the death, violence and mayhem which has dominated Mexico for six years.
Click here for more information


Meet the Mods
In no particular order...


Steve White
Seafarious
tu3031
badanov
sherry
ryuge
GolfBravoUSMC
Bright Pebbles
trailing wife
Gloria
Fred
Besoeker
Glenmore
Frank G
3dc
Skidmark



Better than the average link...



Rantburg was assembled from recycled algorithms in the United States of America. No trees were destroyed in the production of this weblog. We did hurt some, though. Sorry.
35.175.107.142

Help keep the Burg running! Paypal: