-Lurid Crime Tales-
Man guilty of murdering sisters
A man has been found guilty of murdering two sisters in their central Birmingham flat. Mohammed Ali, 29, of Old Snow Hill, had admitted the manslaughter of Yasmine, 22, and Sabrina Labri-Cherif, 19, but he had denied murdering them.

Birmingham Crown Court heard he had been in a relationship with Yasmine, who earlier accused him of rape. The sisters' bodies were found in the Jupiter apartments in September, with multiple stab wounds.

Ali will be sentenced at a later date.

The trial, which lasted two weeks, was told that Ali used three knives to stab Yasmine twice and inflict 35 separate knife wounds on her sister, leaving behind a scene of carnage.

The court was told Yasmine had dropped the rape charges against Ali, before he killed her.

Prosecutor David Crigman QC, had told the trial Ali stabbed both women in the lounge before dragging their bodies into a bedroom, leaving a "swathe" of blood on the floor. He added that Ali had twice gone to the kitchen to rearm himself after breaking two of the knives he was using. "He had left behind a scene of carnage," he said.

Yasmine had also undergone "a beating", Mr Crigman said, suffering wounds to her arm and wrist and an 8in (20cm) deep stab wound to her back which entered her heart. He said Sabrina's wounds were mostly done with precision, rather than anger, leading to the loss of all of her blood.

Ali was arrested in Dover, Kent, two days after the girls' bodies were found.

He added the sisters' mother had found the trial so distressing she had returned to the family home in London and was not present in court when Ali was found guilty.

He requested time for the family to "consider the position" and to prepare victim statements for the judge before sentencing.

Ali had earlier claimed in court that he had been provoked, but a jury took three hours and 20 minutes to convict him of murder.
Posted by: Bright Pebbles || 05/22/2009 09:48 || Comments || Link || E-Mail|| [336069 views] Top|| File under:
Crackdown on anti-black Hispanic racist gang
A Latino street gang waged a racist campaign to eliminate the city's Black residents through attempted murders and other crimes, according to federal racketeering indictments unsealed Thursday.

Five indictments charged a total of 147 members and associates of the Varrio Hawaiian Gardens gang, and federal and local agencies arrested 63 of them by early Thursday, U.S. Attorney Thomas O'Brien said at a news conference.

An additional 35 defendants were already in custody on unrelated charges. Weapons and drugs worth more than $1 million also were seized in what O'Brien called "the largest gang takedown in United States history."

The indictments detail attempted murder, kidnapping, firearms, narcotics and other charges related to attacks by the gang, which is predominantly Latino and mainly operates in Hawaiian Gardens, a city of about 15,000 in southeastern Los Angeles County.

"(Varrio Hawaiian Gardens) gang members take pride in their racism and often refer to the VHG Gang as the 'Hate Gang,' " the main indictment said. "VHG gang members have expressed a desire to rid the city of Hawaiian Gardens of all African-Americans and have engaged in a systematic effort to achieve that result by perpetrating crimes against African-Americans."

The indictment alleges a string of attacks on Black residents, including a shooting into a home with eight people inside. The indictment does not say whether anyone was hit.

In another instance, two gang members reportedly chased a Black man, yelled a racist epithet at him and then beat him with a garden rake. The same man was later repeatedly stabbed by two gang members, according to the indictment, which charged them with his attempted murder.

According to 2000 census data, the latest available, Hawaiian Gardens was roughly 73 percent Hispanic and 4 percent Black.

Hawaiian Gardens Mayor Michael Gomez welcomed the crackdown, saying: "Honest residents should not have to live in fear of lawless thugs who act like it's high noon at the OK Corral."

The indictments mark at least the second time in less than two years that federal authorities have accused Latino gang members of attacking Black residents because of their race. Local officials have tried to downplay racial tensions.

The investigation of the Varrio Hawaiian Gardens gang began in June 2005 after the murder of Los Angeles County sheriff's Deputy Luis Gerardo "Jerry" Ortiz. Jose Luis Orozco, a member of the gang, was sentenced to death in 2007 for the killing.

Ortiz, 35, died as he searched for Orozco, who had shot and wounded a man while he did yard work. Orozco was later found guilty of attempted murder in that case.

"It was this hatred of African-Americans that may have spurred the attack on Deputy Jerry Ortiz, who was killed trying to arrest a gang member suspected of trying to shoot an African-American man in the back," O'Brien said.


Hispanic efforts to ethnically cleanse their neighborhoods of blacks have been going on for many years now.
Posted by: Anonymoose || 05/22/2009 09:22 || Comments || Link || E-Mail|| [336067 views] Top|| File under:
-Short Attention Span Theater-
150th Birthday, Sir Arthur Conan Doyle
The game is still afoot. Today is the 150th anniversary of the birth, on Picardy Street in Edinburgh, Scotland, of Sir Arthur Conan Doyle, creator of Sherlock Holmes. Doyle died in 1930, but Holmes and Dr. Watson live on.


Posted by: Anonymoose || 05/22/2009 16:58 || Comments || Link || E-Mail|| [336082 views] Top|| File under:
Metro: Taxpayer files left in trash by the IRS
And I thought the Boston Globe using subscriber and credit card records as part of packing with their bulk newspapers was bad 3 years ago.
Globe Gaffe Delivers Subscriber Credit Card Data

What a screwup for the IRS. As if there wasn't enough things to be worried about.
Shocking survey prompts fears of mass identity theft

Sensitive documents about U.S. taxpayers were found in trash outside all Internal Revenue Service sites visited in a investigation, putting the people at risk of identity theft, an inspector's report says.

The tax collection agency must bolster oversight of contractors who dispose of papers with personally identifiable information, the inspector general for tax administration at the U.S. Treasury said in the report released Thursday.

"At every location we visited, we found documents containing PII (personally identifiable information) or other SBU (sensitive but unclassified) information in regular waste containers and/or dumpsters," it said.

"If security policies are not adequately communicated and adhered to, sensitive taxpayer information and employee data are at an increased risk of disclosure or other improper usage."

Americans have lost more than $45 billion to identify theft, according to the Federal Trade Commission.

The IRS, in response to the report, said it recently put in standards to oversee waste contracts, including background checks for employees. It agreed to all of the recommendations the inspector requested to improve oversight.

Investigators visited eight IRS offices in Arizona, Maryland, New York and Utah and interviewed managers across the country from September 2007 to May 2008.
Posted by: Delphi || 05/22/2009 08:31 || Comments || Link || E-Mail|| [336065 views] Top|| File under:
-Signs, Portents, and the Weather-
Surprising New Pathway For North Atlantic Circulation - heh not like GW nuts think!
Now, research led by oceanographers at Woods Hole Oceanographic Institution (WHOI) and Duke University have teased out a new piece of that puzzle, expanding our understanding of this circulation model.

Using field observations and computer models, the study shows that much of the southward flow of cold water from the Labrador Sea moves not along the deep western boundary current, but along a previously unknown path in the interior of the North Atlantic.


There are still things to be discovered? Who'd have thunk it!

"This new path is not constrained by the continental shelf. It's more diffuse," said Bower. "It's a swath in the wide-open, turbulent interior of the North Atlantic and much more difficult to access and study."

And since this cold southward-flowing water is thought to influence and perhaps moderate human-caused climate change, this finding may impact the work of global warming forecasters.


"La la lalalala I can't hear you!"

"This finding means it is going to be more difficult to measure climate signals in the deep ocean," Lozier said. "We thought we could just measure them in the Deep Western Boundary Current, but we really can't."

Posted by: 3dc || 05/22/2009 00:00 || Comments || Link || E-Mail|| [336066 views] Top|| File under:
Africa North
Egyptian murder of Suzanne Tamim get death sentence
You may remember this murder; justice apparently finally has been done.

CAIRO - A Cairo criminal court on Thursday sentenced Egyptian real-estate tycoon and lawmaker Hisham Talaat Mustafa to death by hanging for the July 2008 murder of Lebanese pop singer Suzanne Tamim. The court found that Mustafa, who had been stripped of his parliamentary immunity for the trial, had paid Mohsen al-Sukkari, a former Egyptian security officer, the equivalent of 2 million US dollars to murder the singer in her apartment in Dubai. The court also sentenced al-Sukkari to death by hanging.


Even in Egypt, it seems, the mills of justice are busily grinding exceeding small.

The death sentence must now go to Egypt's mufti, the government's supreme religious arbiter, for approval before a June 25 sentencing hearing. The convicted men may appeal Thursday's verdict.

Journalists thronged the courtroom for the session, which concluded a lengthy trial in which the court heard taped conversations between Mustafa and al-Sukkari and watched video surveillance tapes apparently showing al-Sukkari at the singer's building. Prosecutors also adduced DNA evidence from bloodstained clothes they said al-Sukkari had left near Tamim's home.

Defence lawyers called a string of witnesses from Egyptian and UAE interior ministries, forensic experts, and friends of the slain singer in a trial that stretched over more than two dozen court sessions.

Reporters had initially been banned from covering the trial after reports of Mustafa's arrest captivated the region. On August 10, authorities confiscated copies of the Egyptian opposition newspaper al-Dustur after the paper reported the accusations against Mustafa.

Tamim, who was 30 years old when she was found stabbed to death in her Dubai apartment on July 28, had married Iraqi kick-boxer Riad al-Azawi not long before her death. Prosecutors said that Mustafa, whom they said was Tamim's ex-lover, contracted al-Sukarri to have her killed out of jealousy.

Mustafa was a member of the Shura Council, the upper house of Egypt's parliament, representing the ruling National Democratic Party (NDP), and was widely reputed to have been a close associate of President Hosny Mubarak and his son, Gamal, who chairs the NDP's central policy-making body.
Posted by: Steve White || 05/22/2009 00:00 || Comments || Link || E-Mail|| [336065 views] Top|| File under:
Arabia
Obama OKs nuclear deal with United Arab Emirates
President Barack Obama agreed Wednesday to share US nuclear power technology with the oil-rich United Arab Emirates, giving his consent to a deal signed in the final days of George W. Bush's administration. The pact now goes to Congress, which will have 90 days to amend or reject it.


Nice to see that the liberal Dhimmicrats see the usefulness of nuclear energy production. Now if we could only get them to see the advantages of that in our country ...

The agreement creates a legal framework for the US to transfer sensitive nuclear items to the United Arab Emirates, a federation of seven Middle Eastern states that wants nuclear power to satisfy growing demand for electricity.


Weren't these the guys we couldn't trust to own a cargo terminal in the U.S.?


Although flush with oil, the emirates imports 60 percent of the natural gas they use to generate electricity. The United Arab Emerates wants to break its dependence on outside sources for its energy needs and settled on nuclear power as the best option.
Posted by: Steve White || 05/22/2009 00:01 || Comments || Link || E-Mail|| [336065 views] Top|| File under:
Bangladesh
Future elections to be held without army: CEC
Chief Election Commissioner Dr ATM Shamsul Huda yesterday said army will no longer be needed in holding future elections. He said, "No elections would be held across the country on a single day." Elite-force Rapid Action Battalion (Rab) will be deployed along with police for maintaining law and order in election.


If you have the RAB you don't need the army ...

Dr Shamsul Huda, who has presided over the process of transition from the military-backed interim regime through the last general election, came here to visit the proposed places of server station for electoral database in six upazilas. He made the remarks while talking to media men at the local circuit house about the deployment of army in ensuing city corporation, pourashava and union parishad elections.

"The Election Commission is contemplating making laws for keeping the next elections free from the influence of ministers, lawmakers and other people of equivalent status," Dr Huda said.

He mentioned that the EC had sent a letter to the Speaker of the Jatiya Sangsad requesting him to take steps so that ministers and lawmakers do not use their influence in constituencies in last elections. "The ruling party complied with the request while the opposition ignored," the CEC regretted.

In reply to a query, he said more reforms would be brought in the electoral laws. But, "we alone don't want to do anything."

Dr Huda said electoral laws have been reformed after holding talks with 16 political parties earlier and it would also be done in the future by holding talks with political parties.

Referring to irregularities in upazila polls, he said 481 upazila elections were held simultaneously across the country. "Hence, some irregularities might have happened," said the CEC, adding that departmental investigation was launched wherever allegations came from.
Posted by: Steve White || 05/22/2009 00:00 || Comments || Link || E-Mail|| [336064 views] Top|| File under:
Economy
Recession Turns Malls Into Ghost Towns
In the 12 months ended March 31, U.S. malls collectively posted a 6.5% decline in tenants' same-store sales, according to Green Street Advisors Inc., a real-estate research firm. The recent slump was led by an average 7.3% sales drop at Simon Property Group Inc., the operator with the largest number of mall locations.

The industry's woes are worsening. Thinning customer traffic, and subsequent hits to tenants' sales and profits, prompted Standard & Poor's Corp. last month to lower the credit ratings of the department-store sector. That knocked Macy's Inc. and J.C. Penney Co. into junk territory and pushed others deeper into junk. Sears Holdings Corp., a cornerstone tenant at many malls, is expected to close 23 stores this month and next.

General Growth Properties, which owns more than 200 U.S. malls, filed for bankruptcy protection April 16, due mainly to its failure to refinance billions of dollars of debt coming due. While the real-estate investment trust has said the filing will have no impact on its mall business, analysts say a prolonged bankruptcy proceeding could make retailers nervous about sticking around once their leases expire.

The severity of the recession is turning some malls that were once viewed as viable into potential casualties. "Any mall that's sitting on life support is probably going to get its plug pulled" as the economy stalls, says Michael Glimcher, chairman and CEO of Glimcher Realty Trust, which owns 23 U.S. properties, including Eastland Mall in Charlotte.

One industry rule of thumb holds that any large, enclosed mall generating sales per square foot of $250 or less -- the U.S. average is $381 -- is in danger of failure. By that measure, Eastland is one of 84 dead malls in a 1,032-mall database compiled by Green Street. (The database focuses heavily on malls owned by publicly traded landlords and doesn't account for several dozen failing malls in private hands.) If retail sales continue to decline at current rates, the dead-mall roster could exceed 100 properties by the end of this year, according to Green Street. That's up from an estimated 40 failing malls in 2006, before the recession began.

"This time around, because of the dramatic changes in consumer spending practices, we're very likely to see more malls in the death spiral than we've ever seen before," says Green Street analyst Jim Sullivan.
Posted by: GolfBravoUSMC || 05/22/2009 11:48 || Comments || Link || E-Mail|| [336074 views] Top|| File under:
Fed Open to Buying More Securities
WASHINGTON -- Some Federal Reserve officials are open to raising the amounts of mortgage and Treasury securities purchase programs beyond the $1.75 trillion that they have already committed to buying, according to minutes from the Fed's April meeting.


This will open the flood gates on future inflation.

Officials, meanwhile, projected an even deeper recession than they expected three months earlier and a more sluggish recovery over the next two years as labor markets remain under pressure. "Some members noted that a further increase in the total amount of purchases might well be warranted at some point to spur a more rapid pace of recovery," according to the minutes of the April 28-29 meeting, released Wednesday with the usual lag.

As widely expected, the Fed kept the target federal funds for interbank lending in a range near zero at that meeting. In a statement, officials said rates will stay "exceptionally low...for an extended period" suggesting rates could stay where they are into next year.

Continued on Page 49
Posted by: Steve White || 05/22/2009 01:29 || Comments || Link || E-Mail|| [336072 views] Top|| File under:
Arab Gas Pipeline ministers to meet in Cairo late May
The oil and energy ministers of the Arab Gas Pipeline are to hold an extended meeting here late this month to thrash out the latest development of linking the pipeline to the European gas network, Egypt's oil minister said here Thursday.

The linkage comes following the completion of the four stages of the Arab Gas Pipeline, which extends from Egypt to Jordan, Syria and then Lebanon, Sameh Fahmi told reporters following a meeting with the visiting Lebanese and Syrian ministers of energy and water. In this context, he pointed to the possible utilization of other gas sources from Iraq after joining the Arab Gas Pipeline, for boosting economic revenues, he said.

During the meeting, the Egyptian minister briefed them on the ongoing implementation of the pipeline and an agreement of principles between Egypt and Lebanon. For his part, Lebanese Minister of Energy and Water Resources Alain Tabbourian said his country was looking forward to tapping Egypt's oil experience, including its implementation of giant projects in several Arab and foreign countries. He said there was a working group, involving experts from both nations, reviewing all relevant contracts to deliver gas to Lebanon.

Jordanian Minister of Energy and Mineral Resources Khaldoun Qutishat said there was full coordination between Jordan and Egypt for expanding joint ventures that could lead to economic benefits to both Arab countries.
Posted by: Seafarious || 05/22/2009 00:00 || Comments || Link || E-Mail|| [336064 views] Top|| File under:
Europe
Poland expects Patriot in 09, US 'yes' to shield
WARSAW, May 18 (Reuters) - Poland expects a U.S. Patriot battery to be deployed on its soil in 2009 regardless of whether President Barack Obama opts to press ahead with missile defence plans in Europe, a senior defence official said on Monday. NATO member Poland agreed last year to host 10 interceptors as part of a planned U.S. missile defence shield which is strongly opposed by Russia. In return, Washington pledged to help update Poland's air defences with, among others, a Patriot battery.


Which you'd need to cover the BDM base if nothing else ...

"We expect the Patriot battery to be deployed on Polish soil by the end of 2009, as initially agreed with the Americans. This is important for Polish public opinion," Deputy Defence Minister Stanislaw Komorowski told Reuters.

"Regardless of the decision (on missile defence), President Obama has said other cooperation with Poland, including strategic projects such as modernisation of our armed forces, will definitely be continued," Komorowski said in an interview.

Obama's administration is reviewing the missile shield project for cost effectiveness and viability, though the president said during a visit to Prague last month that Washington would continue to research and develop the plans.

Poland sees the Patriot battery as an important symbol of the U.S. commitment to its defence at a time when Russia is becoming more assertive again in foreign and security policy. Under the Patriot deal, the battery -- armed with about 100 missiles -- would be based in Poland for a short period each year in 2009, 2010 and 2011 "providing an opportunity for training up our soldiers and our systems". From 2012, Komorowski said, a U.S. Patriot battery would be permanently based.

"At present, we cannot afford to buy Patriot batteries because of budget constraints but by 2013 we will consider starting to acquire that kind of theatre missile defence system for our armed forces," he said.

Warsaw has been urging NATO, whose forces are battling Taliban fighters in Afghanistan, not to neglect potential security threats closer to home in Europe and has expressed its willingness to host alliance infrastructure. "The more installations you have on your soil the easier, and also the more strategically important, it becomes to defend that territory. So more NATO installations on Polish territory would help to make us feel more secure," said Komorowski.


There's an interesting point. The Poles clearly want to tie themselves as close as they can to NATO and the U.S. For some reason they don't trust the Russians.

Talks with the United States aimed at providing a legal base for deployment of U.S. forces in Poland should be wrapped up by the end of July, he said, paving the way for both the Patriot battery and -- if approved by Obama -- the missile shield.
Posted by: Steve White || 05/22/2009 01:26 || Comments || Link || E-Mail|| [336066 views] Top|| File under:
Muslims clash in Greece after 'Quran incident'
Greek police on Thursday used tear gas during clashes with hundreds of Muslim immigrants protesting in Athens over reports that an officer had torn up a copy of the holy Quran during a routine check the day before. Around 1,500 demonstrators marched through the working class district of Kypseli towards the Omonia Square in the city centre, where there were scuffles with officers and tear gas was fired, said police. Demonstrators said that on Wednesday, as police officers stopped four Syrian immigrants to check their papers, one of the officers had torn up a Quran and stamped on it. After word spread of the alleged incident, the local Muslim immigrant community, mainly from Afghanistan and Pakistan, organised Thursday's protest. Police have so far not commented on Wednesday's alleged incident.


If they can't behave according to local norms, send them home.
Posted by: Fred || 05/22/2009 00:00 || Comments || Link || E-Mail|| [336073 views] Top|| File under:
India-Pakistan
Indian PM Singh to be sworn in for second term
NEW DELHI (Reuters) - Manmohan Singh will be sworn in for a second term as Indian prime minister on Friday after a key southern ally said it would leave the ruling alliance due to a row over ministerial positions.

The Congress-led coalition won a clear victory in the general election and has raised hopes of greater economic reforms. Singh's Congress party, which heads the coalition, will likely retain key ministerial portfolios such as finance but several of its allies were also demanding important portfolios, causing disagreements.

The regional Dravida Munnetra Kazhagam (DMK) party from southern Tamil Nadu state said it would offer its 18 lawmakers only as outside support to the coalition, potentially weakening the government's ability to pass bills in parliament.

The Congress party says it had the support of 274 lawmakers before the DMK exit, two more than needed for a parliamentary majority, and was preparing for the swearing-in ceremony. "We have support of 322 parliamentarians and we are not worried about falling short at all," Janardhan Dwivedi, a senior Congress leader, said.

A soft-spoken economist, 76-year-old Singh will be sworn in by President Pratibha Patil around 5:30 p.m.

The Indian stockmarket surged earlier this week as investors welcomed Singh's strong mandate, which raised expectations for aggressive economic reforms at a time when growth in Asia's third largest economy has slowed to 6.5 percent.

Unfettered by their former leftist allies, Congress is expected to push reforms such as raising the foreign investment limit in insurance and opening up the pension sector.

In a possible reshuffle within Congress, foreign minister and party stalwart Pranab Mukherjee may again take over the finance ministry portfolio, a post he held in the 1980s. The Science and Technology minister Kapil Sibal has been tipped by some media reports to assume Mukherjee's post, while the home minister P. Chidambaram, who took over after the Mumbai attacks, will likely stay in his post.
Posted by: Steve White || 05/22/2009 00:00 || Comments || Link || E-Mail|| [336065 views] Top|| File under:
Sexual-Harassment Cases Plague U.N.
Not news to us at Rantburg, but a major piece by the Wall Street Journal which will focus public attention.

The United Nations, which aspires to protect human rights around the world, is struggling to deal with an embarrassing string of sexual-harassment complaints within its own ranks.

Many U.N. workers who have made or faced accusations of sexual harassment say the current system for handling complaints is arbitrary, unfair and mired in bureaucracy. One employee's complaint that she was sexually harassed for years by her supervisor in Gaza, for example, was investigated by one of her boss's colleagues, who cleared him.

Cases can take years to adjudicate. Accusers have no access to investigative reports. Several women who complained of harassment say their employment contracts weren't renewed, and the men they accused retired or resigned, putting them out of reach of the U.N. justice system.
Continued on Page 49
Posted by: Steve White || 05/22/2009 00:00 || Comments || Link || E-Mail|| [336065 views] Top|| File under:
Science & Technology
Influenza and Arsenic
The ability to mount an immune response to influenza A (H1N1) infection is significantly compromised by a low level of arsenic exposure that commonly occurs through drinking contaminated well water, scientists at the Marine Biological Laboratory (MBL) and Dartmouth Medical School have found.

"When a normal person or mouse is infected with the flu, they immediately develop an immune response," says Hamilton, in which immune cells rush to the lungs and produce chemicals that help fight the infection. However, in mice that had ingested 100 ppb (parts per billion) arsenic in their drinking water for five weeks, the immune response to H1N1 infection was initially feeble, and when a response finally did kick in days later, it was "too robust and too late," Hamilton says.

"There was a massive infiltration of immune cells to the lungs and a massive inflammatory response, which led to bleeding and damage in the lung." Morbidity over the course of the infection was significantly higher for the arsenic-exposed animals than the normal animals.

The U.S. Environmental Protection Agency considers 10 ppb arsenic in drinking water "safe," yet concentrations of 100 ppb and higher are commonly found in well water in regions where arsenic is geologically abundant, including upper New England (Massachusetts, New Hampshire, Maine), Florida, and large parts of the Upper Midwest, the Southwest, and the Rocky Mountains, Hamilton says.

Arsenic does not accumulate in the body over a lifetime, as do other toxic metals such as lead, cadmium, and mercury. "Arsenic goes right through us like table salt," Hamilton says. "We believe for arsenic to have health consequences, it requires exposure day after day, year after year, such as through drinking water."
Posted by: Anonymoose || 05/22/2009 14:09 || Comments || Link || E-Mail|| [336087 views] Top|| File under:
Evolution in action: Some reefs adapting to warmer water
Experts say that more than half of the world's coral reefs could disappear in the next 50 years, in large part because of higher ocean temperatures caused by climate change. But now Stanford University scientists have found evidence that some coral reefs are adapting and may actually survive global warming.

"Corals are certainly threatened by environmental change, but this research has really sparked the notion that corals may be tougher than we thought," said Stephen Palumbi, a professor of biology and a senior fellow at Stanford's Woods Institute for the Environment.

Palumbi and his Stanford colleagues began studying the resiliency of coral reefs in the Pacific Ocean in 2006 with the support of a Woods Institute Environmental Venture Project grant. The project has expanded and is now being funded by Conservation International and the Bio-X program at Stanford.

"The most exciting thing was discovering live, healthy corals on reefs already as hot as the ocean is likely to get 100 years from now," said Palumbi, director of Stanford's Hopkins Marine Station. "How do they do that?"


more details at link
Posted by: 3dc || 05/22/2009 00:00 || Comments || Link || E-Mail|| [336086 views] Top|| File under:
Home Front: Culture Wars
47 percent of the US population under the age of 5 are a minority.
FINNEY COUNTY, Kansas (CNN) -- U.S. communities are changing complexion as ethnic diversity grows in the American heartland. Though not new in California, Arizona, Texas or Florida, the change of demographics is a bit more surprising in southwest Kansas.

Finney County, Kansas, is one of six counties across the nation that became majority-minority between 2007 and 2008, the U.S. Census Bureau recently announced. The agency defines majority-minority as a county where more than half the population is made up of a group that is not single-race, non-Hispanic white.

Nearly 10 percent (309) of the nation's 3,142 counties were majority-minority as of July 1, 2008.

"Why there?" people ask Tim Cruz, former mayor of Garden City, Kansas, the largest town in Finney County. And then, "How do you all get along?"

"It's just another melting pot you know," Cruz says. "It makes it nice to have those different cultures. And sure they're different -- we have to understand what they celebrate and why they do it."

In the last couple of decades, massive meatpacking plants in Garden City have drawn workers from Southeast Asia and Somalia. You can smell the major industry of Garden City before you actually reach it and the stockyards that feed the meatpacking plants have their own unmistakable odor.

After high school, Cruz worked one year in the meatpacking plant and that one year was enough for him. But he says Somalis, and many southeast Asians come to the area for the steady work, and a steady paycheck -- even if the work is tough.

"Very dangerous, long hours," he says. "I am grateful that they do that work. Now, I know why my dad said stay in school, you know."

At the Alta Brown Elementary School, the native language of about half of the 409 students is something other than English.

Cruz's wife of 26 years, Penny Cruz, teaches English as a second language there. In one class, she leads four kids in a card game of "Go Fish" to help them grasp their new language. Five-year-old Robert is from Burma and has only been in the country a few months. His grasp of English at this stage is mostly mimicry. If the teacher says, "Robert," he'll smile broadly and repeat his name.

Penny Cruz says the town is getting more and more diverse, adding, "I think we all blend together and get along. There are ups and downs but for the most part I think we're all pretty accepting of whoever comes into our community and into our classrooms."

But not all of Finney County's some 41,000 residents are thrilled by the increasing cultural diversity. The day before public schools let out for the summer, teenagers of all colors were skateboarding, tossing a football, and kicking around a ball in Finney Park. Teacher Linda Turner admits while she's cooking hamburgers for the kids that she's heard some complaints about the area's newest residents.

"There were always whispers," she says. "Out at Wal-Mart you hear, 'Oh, look at how they're dressed ... wonder where they're from, what they're doing here?' Especially if they weren't speaking English."

But much of the United States is looking more like Garden City. New census figures show more than one-third of the people in the United States are non-white and a staggering 47 percent of the population under the age of 5 are a minority. The latest census figures show four states as majority-minority in 2008: Hawaii (75 percent), New Mexico (58 percent), California (58 percent) and Texas (53 percent). The District of Columbia was 67 percent minority. No other state had more than a 43 percent minority population.
Posted by: GolfBravoUSMC || 05/22/2009 11:16 || Comments || Link || E-Mail|| [336068 views] Top|| File under:
Who's in the News
70
[untagged]
2
TTP
1
Govt of Sudan
1
Taliban
Bookmark
E-Mail Me
The Classics
The O Club
Rantburg Store
The Bloids
The Never-ending Story
Thugburg
Gulf War I
The Way We Were
Bio
Merry-Go-Blog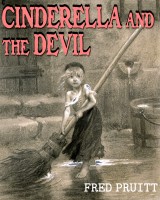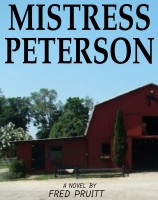 On Sale now!


A multi-volume chronology and reference guide set detailing three years of the Mexican Drug War between 2010 and 2012.

Rantburg.com and borderlandbeat.com correspondent and author Chris Covert presents his first non-fiction work detailing the drug and gang related violence in Mexico.

Chris gives us Mexican press dispatches of drug and gang war violence over three years, presented in a multi volume set intended to chronicle the death, violence and mayhem which has dominated Mexico for six years.
Click here for more information


Meet the Mods
In no particular order...


Steve White
Seafarious
tu3031
badanov
sherry
ryuge
GolfBravoUSMC
Bright Pebbles
trailing wife
Gloria
Fred
Besoeker
Glenmore
Frank G
3dc
Skidmark



Better than the average link...



Rantburg was assembled from recycled algorithms in the United States of America. No trees were destroyed in the production of this weblog. We did hurt some, though. Sorry.
44.192.115.114

Help keep the Burg running! Paypal: