-Short Attention Span Theater-
Hulk on Divorce: "Holy Smokes"
Wrestling star Hulk Hogan didn't learn of his impending divorce from his soon-to-be ex wife Linda -- but rather from a reporter in Florida. As TMZ first reported, Linda filed the papers on Tuesday. But when called for comment by a St. Petersburg Times reporter, Hulk simply said, "Thank you for the great information," and hung up.


"Yo, honey! Some guy just called me and said... Oh... You did?... Me?... How much?... Right. See ya, I guess."

The Hulkster called the paper back five minutes later and said, "I'm kind of shocked ... You caught me off-guard. Holy smokes. Wow, you just knocked the bottom out of me."


"Shucks. We were always so close."

The couple went through problems on their VH1 reality show, but eventually reconciled.


For awhile. We all knew they'd never make it.
Posted by: Fred || 11/27/2007 00:00 || Comments || Link || E-Mail|| [10793 views] Top|| File under:
Bangladesh
Bangla supremes stay Hasina's bail in graft case
The Supreme Court (SC) yesterday stayed a High Court (HC) order granting bail to former premier Sheikh Hasina in a Tk 3 crore graft case filed by the Anti-Corruption Commission (ACC).

Full bench of the apex court headed by Chief Justice Mohammad Ruhul Amin also stayed the HC ruling that halted the case proceedings. It directed the parties involved to have the HC rule in this regard disposed of. The SC orders came in response to an appeal by the anti-graft body. Earlier on November 4, an HC bench granted bail to Hasina and stayed proceedings of the case. It also issued a rule on the government and the ACC, asking them to explain within eight weeks why bringing the case under the ambit of emergency rules should not be adjudged illegal.
Posted by: Fred || 11/27/2007 00:00 || Comments || Link || E-Mail|| [10793 views] Top|| File under:
Four dead after violent clashes in Bolivia

A semblance of order returned to Sucre Monday after four people died in a weekend of violent protests over the constitutional reforms sought by leftist President Evo Morales. Residents removed barricades erected during the weekend clashes that sent the regional governor and the police force fleeing the colonial city of 350,000.

In the absence of a police presence, citizens groups patroled the streets of Sucre, while in New York, UN Secretary-General Ban Ki-moon appealed for calm.

And 70 of 120 prisoners who had fled from a Sucre prison returned voluntarily, according to prison services director Daysy Aguilar. With officers out of town, inmates were running the prison, said Aguilar.

Authorities said security forces pulled out of the city over the weekend in a bid to contain the violence.

Regional Governor David Sanchez said protesters had looted his house and set fire to his belongings on Sunday. The Chuquisaca department governor is "recovering from shock," his spokesman said on Monday. A member of the governing Movement Toward Socialism, Sanchez has come under sharp criticism for staying away from the city during the unrest.

One protester died early Monday after being injured in clashes with police, local officials said. The protests took a violent turn late Saturday when a 29-year-old protester died of a gunshot wound. Another demonstrator and a police officer also were killed in the violence.

In New York, the UN chief urged all sides to refrain from violence. "In order to strengthen democracy and respect for human rights in Bolivia, the secretary general urges all political and social actors to remain calm, to abstain from using violence and to seek a consensus on the pressing issues affecting the Bolivian people," his press office said in a statement.

In Washington, State Department spokesman Sean McCormack said the US government deplored the violence and urged the Morales administration and the opposition "to show restraint and tolerance during this critical period. "An environment that encourages inclusion and open debate is vital to the success of any democratic reform process," the spokesman said.

The protests came as some 150 pro-government delegates to a Constituent Assembly on Saturday approved the outlines of a new draft constitution the opposition rejects.

Opposition lawmakers have boycotted the assembly, accusing Morales of trying to grab more power.


Once again, if you boycott the proceedings, the other side gets what they want without trying.

Former Bolivian president Jorge Quiroga, a key opposition figure, claimed the proposed constitution was "drafted in a barracks, written with rifles and bayonets, and stained with the blood of the people of Sucre."

The protesters also want the legislative and executive branches to be moved from La Paz to Sucre. Sucre was the symbolic center for the independence movement against Spain in 1809 and lost its central role as the sole capital in the 19th century to La Paz after a civil war.

Morales, Bolivia's first indigenous president, claims the protests were orchestrated by wealthy capitalists. Like the constitutional changes sought by Venezuelan President Hugo Chavez -- often seen as Morales's mentor -- the reforms would allow the president to seek reelection as often as he wishes.

Morales has said he would put the draft constitution to a referendum, but did not set a date for the vote.
Posted by: anonymous5089 || 11/27/2007 03:16 || Comments || Link || E-Mail|| [10793 views] Top|| File under:
Prominent regional figure, wife killed in Russia's Dagestan province
A prominent regional figure and his wife were found shot dead in their home in the violence-plagued Dagestan province Monday, police said. The deaths of Nariman Aliyev and his wife came after an opposition candidate in Russia's Dec. 2 parliamentary elections was fatally shot in Dagestan's capital, Makhachkala. Aliyev, who long headed a state farm and was prominent in the winemaking business, was a former lawmaker and a member of Dagestan's Public Chamber, a body that consults with the government on policy.
Posted by: Fred || 11/27/2007 00:00 || Comments || Link || E-Mail|| [10793 views] Top|| File under:
Three Gorges Dam geologically sound: China
BEIJING - Chinese officials in charge of the massive Three Gorges Dam denied on Tuesday it is responsible geological "abnormalities", a week after a landslide in the area killed more than 30 people. A statement from the Three Gorges project construction committee office said a "geological hazard repair programme" in the dam area was proceeding smoothly.

"There have been no abnormalities seen in the geological environment," the statement said. "Since the water level rose to 156 metres (515 feet), there have not been any major geological disasters in the Three Gorges Dam area that have led to major loss of life or injuries."
Last week, a bus was crushed under a landslide at Badong County in Hubei, near a tributary to the dam, killing 31 people. A worker on a nearby railway construction site was also killed and two were missing. Landslides across the dam area in the summer killed at least 13 people, according to local news reports and the dam environmental agency.

Since the 2,309-metre-long dam was finished in 2003, the water level has risen in stages. It reached 156 metres last year and if all goes to plan, it will reach its maximum of 175 metres next year.
Posted by: Steve White || 11/27/2007 00:00 || Comments || Link || E-Mail|| [10793 views] Top|| File under:
Down Under
Rudd pledges quick apology to Aborigines
Australia's prime minister elect Kevin Rudd on Monday pledged his government would make an early groveling formal apology to Aborigines for the "stolen generation" of indigenous children snatched from their parents. Rudd, 50, who came to power in a general election landslide Saturday, said his would become the first federal administration ever to apologise for the policy. "It will be early in the parliamentary term," Rudd told reporters in Brisbane after receiving a rock star welcome from screaming school children elated by the centre-left Labor Party leader's election. "We will frame it in a consultative fashion with communities and that may take some time," he said two days after sweeping conservative Prime Minister John Howard from power. Howard, like previous Australian leaders, had refused to say sorry to the Aboriginal community for the policy in which children were removed from their families in a bid to force ethnic assimilation between the 1930s and 1970s.
Posted by: Fred || 11/27/2007 00:00 || Comments || Link || E-Mail|| [10793 views] Top|| File under:
Europe
EU chief warns Europeans could see China as 'economic threat'
BEIJING (AP)—The head of the European Commission warned Tuesday there is the risk that Europeans will view China's economic growth as a threat if it does not take action to reduce its huge trade surplus with the rest of the world.

Jose Manuel Barroso said the current trade imbalance is "unsustainable" and is becoming an increasingly important political issue in Europe, adding to people's anxieties about globalization and economic competition from overseas. Barroso's comments came on the eve of a China-EU leaders summit to be held in Beijing on Wednesday.

French President Nicolas Sarkozy also voiced concerns about Europe's trade deficit with China on Monday after holding talks in Beijing with senior Chinese leaders.

European leaders argue that China is keeping the value of the yuan artificially low, giving its manufacturers and exporters a huge advantage over foreign competitors. They also argue that European firms are given only limited access to some Chinese markets. China's trade surplus with the European Union was 128 billion euros ($190 billion) in 2006 and that increased by 50 percent in the first half of this year.

Barroso said in a speech given at a Communist Party officials training school in Beijing, "There is a risk that the economic emergence of China is seen by Europeans as a threat. That is why we need to deal with this question responsibly to avoid protectionist pressures which would be very difficult to contain."

"We need to keep public opinion on both sides favorable to the further deepening of our cooperation," he added.

Another senior EU official in Beijing for the summit, Trade Commissioner Peter Mandelson, said in a speech at a business summit Tuesday that Europe is becoming frustrated by what it sees as a lack of progress by China in some economic areas, such as the trade surplus, access to Chinese markets and protection of intellectual property rights. "Sometimes people in Europe say to me, 'If China grows any more and fills our markets, our jobs are going to be finished.' I understand the concern and we need reciprocal openness to meet that concern," he said. "China needs to do its bit to sustain that openness by opening more to Europe's goods and service and to our investment."

Liu Jianchao, a Foreign Ministry spokesman, indicated Monday that China is unlikely to change its stance currency reform, despite the pleas from Europe. "We will continue to increase the flexibility of our exchange rate in a step-by-step manner, but any reform will be gradual and will be dictated by the market," he said.

Liu added that the Chinese currency has steadily increased in value against other major currencies since China scrapped the peg with the dollar two years ago and allowed the yuan to float on currency markets within a restricted band.

The government has previously said it is taking a series of measures to increase economic demand within China, which will stimulate the purchase of overseas goods and reduce the trade imbalance. It also argues that a rapid appreciation in the value of the yuan could cause instability in the Chinese economy.

China's total trade surplus with the rest of the world had reached $212.36 billion as of the end of October, an increase of 59 percent from the same period in 2006.

The European Union is China's second largest trade partner behind the United States, with an overall trade volume of 255 billion euros last year.
Posted by: anonymous5089 || 11/27/2007 09:33 || Comments || Link || E-Mail|| [10793 views] Top|| File under:
Home Front: Politix
Rivals switch roles in Iowa
In a reversal of fortune, Sen. Barack Obama, D-Ill., is barnstorming Iowa with a front-runner's swagger while Sen. Hillary Rodham Clinton, D-N.Y., scrambles like a whipped cornered an underdog. In ways big and small over the weekend, the two campaigns exuded a sense of switched identities — a dynamic driven by poll-driven perceptions that Clinton's sense of inevitability is slipping and Obama is riding a bit of a wave amid the Midwestern seas of grain.

The mood and stump styles of the two campaigns reflect this new reality: An ebullient

Obama — coatless, tieless, tireless — conveys a sense that at least he thinks he could be on his way to being the next president. Clinton, mixing her traditional caution with a new toughness, is clearly set on knocking Obama off his game.

Obama — coatless, tieless, tireless — conveys a sense that at least he thinks he could be on his way to being the next president. Clinton, mixing her traditional caution with a new toughness, is clearly set on knocking Obama off his game.

Clinton, like all the Democratic contenders, is now devoting the bulk of her time to Iowa. Either she or former President Bill Clinton plans to be in the state nearly every day through the Jan. 3 caucuses, with a break for Christmas.

In another acknowledgment of the tight race, Clinton has abandoned any pretense of remaining above the fray and has engaged Obama nearly every day along the campaign trail. "There is a big difference with Sen. Obama's health care plan: I have a health care plan that covers every single American," she said on an Iowa campaign swing during the weekend. "He, by his own admission, leaves out at least 15 million Americans. … So I am going to draw issue distinctions, then when we finally choose a nominee, which I expect to be, we will close ranks, run against the Republicans and win."

This article starring:
Barack Obama
Hillary Rodham Clinton
Posted by: Fred || 11/27/2007 00:00 || Comments || Link || E-Mail|| [10793 views] Top|| File under:
Sen. Trent Lott announces retirement
Trent Lott, the second-ranking Republican in the U.S. Senate, on Monday announced he will retire this year, five years before his term expires and ending the conservative's 34-year career in Congress. "I am announcing today that I will be retiring from the Senate by the end of the year," Lott said in his hometown of Pascagoula, Mississippi. "Let me make it clear, there are no (health) problems. I feel fine. I may look my 66 years, but I honestly feel good."

Mississippi Gov. Haley Barbour is expected to pick a fellow Republican to take the seat until the next congressional and presidential election in November 2008, when Barbour said he would call a special election. The conservative state's other senator, Thad Cochran, is also a Republican and is running for re-election next year.

This article starring:
Trent Lott
Posted by: Fred || 11/27/2007 00:00 || Comments || Link || E-Mail|| [10796 views] Top|| File under:
Syria-Lebanon-Iran
Iranian fighter jet crashes in south Iranian regional waters
(KUNA) -- An Iranian air force F-4 Phantom jet has crashed into the Oman Sea near the Iranian southeastern port city of Konarak, IRNA reported on Monday. The agency added that the jet crashed at 12:45 local time today during a maneuver near Konarak city. The agency gave no more details or whether there were casualties.
Posted by: Fred || 11/27/2007 00:00 || Comments || Link || E-Mail|| [10793 views] Top|| File under: Govt of Iran
Who's in the News
60
[untagged]
6
Hamas
6
Taliban
5
Govt of Pakistan
5
Govt of Iran
5
al-Qaeda in Iraq
4
Iraqi Insurgency
4
Palestinian Authority
2
Hezbollah
2
Islamic Courts
1
al-Qaeda in Arabia
1
Hizb-ut-Tahrir
1
Chechen Republic of Ichkeria
1
TNSM
1
Lashkar e-Taiba
1
ISI
1
Islamic State of Iraq
Bookmark
E-Mail Me
The Classics
The O Club
Rantburg Store
The Bloids
The Never-ending Story
Thugburg
Gulf War I
The Way We Were
Bio
Merry-Go-Blog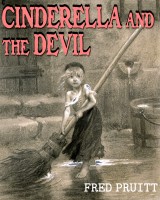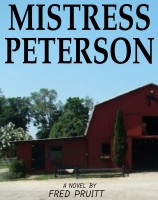 On Sale now!


A multi-volume chronology and reference guide set detailing three years of the Mexican Drug War between 2010 and 2012.

Rantburg.com and borderlandbeat.com correspondent and author Chris Covert presents his first non-fiction work detailing the drug and gang related violence in Mexico.

Chris gives us Mexican press dispatches of drug and gang war violence over three years, presented in a multi volume set intended to chronicle the death, violence and mayhem which has dominated Mexico for six years.
Click here for more information


Meet the Mods
In no particular order...


Steve White
Seafarious
tu3031
badanov
sherry
ryuge
GolfBravoUSMC
Bright Pebbles
trailing wife
Gloria
Fred
Besoeker
Glenmore
Frank G
3dc
Skidmark



Better than the average link...



Rantburg was assembled from recycled algorithms in the United States of America. No trees were destroyed in the production of this weblog. We did hurt some, though. Sorry.
3.235.180.193

Help keep the Burg running! Paypal: