-Short Attention Span Theater-
Vision Daring and Profit Illicit Trade Led To Modern Globalization
n a forthcoming study from the American Journal of Sociology, Emily Erikson and Peter Bearman (Columbia University) demonstrate that an early example of globalization was the direct result of individual initiative malfeasance, specifically, private trade using company resources.


The researchers analyze data from 4,572 voyages completed by the East India Trading Company from 1601 to 1833 - offering a rare and biased nuanced look at how densely connected global markets emerged from the ingenuity misconduct of entrepreneurial individuals.

"We show that for a limited period of time there emerged a unique opportunity for self-interested actors to act; that their actions culminated in a network infrastructure that transcended them, and ultimately created the context of their own demise by their betters," write Erikson and Bearman.
Continued on Page 49
Posted by: DanNY || 07/24/2006 13:12 || Comments || Link || E-Mail|| [291 views] Top|| File under:
Britain
Prescott hints at Blair quitting "very shortly"
LONDON - Britain's deputy prime minister hinted on Sunday that Tony Blair may "very shortly" step down as prime minister and leader of the Labour Party, triggering a party election to replace him.

John Prescott's comment during an interview with BBC television is likely to add fuel to the burning political question -- 'when will Blair move aside?'. "I can still make an important contribution when the party has its means by which it makes decisions about that (the choosing of a new leader) and I think that will come very shortly," Prescott said. "I think it will be a smooth transition .... therefore there will be a timetable that will be decided by Tony and the party," he said.

The deputy premier said he expected to play a role during any transition phase which he added ought to include a contest.

Although Blair has said he will stand down as prime minister and Labour leader before the next election he has refused to name a date at which he intends to relinquish the reins of power. Chancellor Gordon Brown is widely tipped to replace Blair although there have been signs from senior Labour politicians over recent months that he may not have a totally clear run for the position.
Posted by: Steve White || 07/24/2006 00:00 || Comments || Link || E-Mail|| [293 views] Top|| File under:
Wacky (CofE) Bishop of London Declares Fatwa Against Flying In Aircraft
Posted late Sunday, moved to Monday. AoS.

Flying abroad for a foreign holiday is "a sin" against the planet, one of the country's leading bishops has declared. Like murder, adultery and stealing, choosing to travel on jet planes has moral consequences, according to the Bishop of London because flights are doing too much damage to the environment.

In a highly controversial statement, Richard Chartres, 59 - who admits to regular visits to Russia - urged Christians to stop taking endless flights and to live a more 'eco-friendly' lifestyle. He said: "There is now an overriding imperative to walk more lightly upon the earth and we need to make our lifestyle decisions in that light.

"Making selfish choices such as flying on holiday or buying a large car are a symptom of sin.

"Sin is not just a restricted list of moral mistakes. It is living a life turned in on itself where people ignore the consequences of their actions."

But the timing of his remarks means that millions of people who need to listen to his message will not be around to hear it. An estimated 2.1 million holidaymakers crowded into Britain's airports at the weekend at the start of the school summer holidays. They will be followed by millions more over the next few weeks as Britons' love of holidays abroad continues to boom.

Figures show we are taking more holidays than ever, with the total up 6.9 million last year to 66.3 million.

No political party would dare to say anything as outspoken as the bishop for fear of losing all support among their holiday-loving voters. Resorts such as Blackpool, Brighton and the Cornish coast are still hugely popular, but millions of people will only settle for a foreign escape.

But a family of four flying to Spain comes at a price for the environment, as well as the cost of the trip. Their return flight from Heathrow to Malaga in Spain will produce about two tonnes of carbon dioxide, according to the Carbon Neutral Company. To soak up its carbon emissions, the family would need to spend an extra £17.30 to plant trees to 'neutralise' their emissions.


Or they could just go to dinner at the local Texas-style steakhouse. Think ribs.

For a return trip to Florida - one of the most popular destinations for British tourists - this rises to 6.4 tonnes.

The bishop's remarks come at a time when the Church of England is desperately trying to convince people to be green. It is about to publish a booklet about the environment called Treasures on Earth and has set up 'The 40 per cent Church of England' campaign. This aims to slash the church's carbon emissions - a major contributor to climate change - to 40 per of current levels by 2050.


Wonder when the good bishop last thought about Jesus and His teachings?
Rowan Williams, the Archbishop of Canterbury who drives the eco-car, Toyota Prius, is also banging the green drum. He has said: "We are not consumers of what God has made. We are in communion with it."

Last month, all parish churches were ordered told to carry out an audit of current energy use in a bid to cut their usage.

The Bishop of London, who is married with four children, heads the church's 'Shrinking the Footprint' campaign. The Church of England was unable to say whether the bishop ever flies abroad or the type of car that he drives.


And they aren't going to find out for you, either.

The bishop, who also attacked people who drive big cars, was dismissed by a motoring group chief. Edmund King, executive director of the RAC Foundation, said: "You cannot just point the finger in that way.

"Some people have larger cars for perfectly legitimate reasons so I don't think morality comes into it.

"Yes, climate change is a problem but we need an overall strategy to tackle it.

"This is rather a knee-jerk reaction from the Church. Maybe they should stick to what they know best."


"If God had meant us to fly, he would have given us Flying Nun hats, like that cute little Sally Field."




And it isn't clear what the CoE knows best anymore.
Posted by: Anonymoose || 07/24/2006 00:00 || Comments || Link || E-Mail|| [318 views] Top|| File under:
China-Japan-Koreas
U.N.: N. Korea crop losses pose danger
SEOUL, South Korea - Heavy rains in North Korea have destroyed tens of thousands of acres of crops, threatening to worsen the impoverished country's food shortage, a U.N. agency said Monday.


They had "tens of thousands of acres of crops"?


Recent flooding that damaged about 74,000 acres of arable land could lead to the loss of 100,000 metric tons of food, according to a World Food Program report. The estimated loss equals about 10 percent of the gap in the country's annual food supply, Paul Risely, WFP's Asia spokesman.

"This is a real danger," Risely said. The flood damage "will increase the already substantial food gap in the harvest figures coming up for North Korea."


Read your UN phrase book. The correct term: "humanitarian crisis".


The food agency has said North Korea requires 5.5 million tons of food annually to feed its 23 million people but estimates the country can produce only about 4.5 million tons.

North Korea has relied on outside handouts since the 1990s, when as many as 2 million people are believed to have died because of famine caused by natural disasters and outdated farming methods.


"On the spot field guidance" by...someone?


South Korea, a key provider of rice and fertilizer aid, recently announced its intention to withhold rice aid to the North to protest the communist nation's test-firing of seven missiles earlier this month.

The U.N. agency's report said the floods also forced about 60,000 people from their homes, most of them in the central province of South Pyongan.

The agency plans to send 74 tons of mixed food supplies to the area and said it will provide more help when the North Korean government gives its approval. Pyongyang has not made an official appeal for international assistance, the report said.


Okay. We'll wait then...


"We expect to work very closely with the government ... to ensure that international aid can reach those people immediately who require immediate food assistance," Risely said.


Kimmie says the army's pretty hungry. And the missile techs, too.


Last week, the North's official Korean Central News Agency reported that heavy rains had left "hundreds" of people dead or missing. No precise casualty figures were given.
Posted by: tu3031 || 07/24/2006 13:37 || Comments || Link || E-Mail|| [389 views] Top|| File under:
Down Under
Peace prize winner 'could kill' Bush
NOBEL peace laureate Betty Williams displayed a flash of her feisty Irish spirit yesterday, lashing out at US President George W.Bush during a speech to hundreds of schoolchildren. Campaigning on the rights of young people at the Earth Dialogues forum, being held in Brisbane, Ms Williams spoke passionately about the deaths of innocent children during wartime, particularly in the Middle East, and lambasted Mr Bush.

"I have a very hard time with this word 'non-violence', because I don't believe that I am non-violent," said Ms Williams, 64. "Right now, I would love to kill George Bush." Her young audience at the Brisbane City Hall clapped and cheered.

"I don't know how I ever got a Nobel Peace Prize, because when I see children die the anger in me is just beyond belief. It's our duty as human beings, whatever age we are, to become the protectors of human life."

Ms Williams was awarded the Nobel Peace Prize 30 years ago, when she circulated a petition to end violence in Northern Ireland after witnessing British soldiers shoot dead an IRA member who was driving a car. He veered on to the footpath, killing two children from one family instantly and fatally injuring a third. Ms Williams's petition had tens of thousands of Protestant and Catholic women walking the streets together in protest. Now the former office receptionist heads the World Centres of Compassion for Children International, a non-profit group working to create a political voice for children.

"My job is to tell you their stories," Ms Williams said of a recent trip to Iraq. "We went to a hospital where there were 200 children; they were beautiful, all of them, but they had cancers that the doctors couldn't even recognise. From the first Gulf War, the mothers' wombs were infected.
"As I was leaving the hospital, I said to the doctor, 'How many of these babies do you think are going to live?'

"He looked me straight in the eye and said, 'None, not one'. They needed five different kinds of medication to treat the cancers that the children had, and the embargoes laid on by the United States and the United Nations only allowed them three."


Old lefty saw and none of it true. The doc was lying; he had to or Sammy's police would kill him. All of this clap-trap has been proven wrong, and Iraqis themselves have denounced it.

Wrapping up the three-day forum yesterday, delegates agreed to a 26-point action plan. "There can be no sustainable peace while the majority of the world's population lives in poverty," they said. "There can be no sustainable peace if we fail to rise to the global challenge presented by climate change.

"There can be no sustainable peace while military spending takes precedence over human development."


"There can be no sustainable peace while islamofascists are killing non-Islamofascits."




Not that any of them will sell their own belongings and donate them to the third-world poor. That's for other suckers like us.
Posted by: Deacon Blues || 07/24/2006 15:39 || Comments || Link || E-Mail|| [384 views] Top|| File under:
India-Pakistan
India tests surface-to-air Trishul missile
NEW DELHI - India on Sunday test-fired its indigenously built Trishul surface-to-air missile from a defence facility in the eastern Orissa state. The short-range missile, which means trident in Hindi, was fired from a mobile launcher at the test range in Chandipur, 220 kilometres northeast of the state capital Bhubaneswar.

The missile was targeted at a micro-light aircraft, the PTI news agency reported, quoting defence sources. Powered by a two-stage solid propellant engine, Trishul was fired over a range of nine kilometres and its range can be enhanced with the completion of the trials, PTI said.

Trishul, designed for the Indian navy, is designed to hit low-level targets, protecting naval vessels from missiles. The missile, variants of which are being developed for the army and air force, is tested at regular intervals. The Trishul project was initiated in 1984 and is one of India's longest missile development projects.
Posted by: Steve White || 07/24/2006 00:00 || Comments || Link || E-Mail|| [388 views] Top|| File under:
India-Iran gas pipeline deal in trouble
NEW DELHI - An ambitious deal to build a gas pipeline between India and Iran through Pakistan has run into trouble, Iran's foreign minister was quoted as saying on Sunday. Oil ministers from the three countries are set to meet in Teheran early next month over a pricing dispute and ways to build the 2,775-kilometer (1,735-mile) line across rugged terrain and heavily militarized frontiers.

The pipeline situation is "a little bit complicated because of the changing of circumstances from the time when the contract and agreement was signed," Iranian Foreign Minister Manouchehr Mottaki said on the New Delhi Television news channel. "I think both sides found out that there are some specific difficulties to implementing the project agreement as it is now," Mottaki said.

Iran wants the gas price linked to international oil prices, and is offering India gas at US$7.20 (Ð6) per million British thermal units, with a 3 percent annual increase, an Indian official said earlier this month. But India says it's only ready to pay up to US$4.25 (Ð3.54) per million Btu for the desperately needed gas, the official said.

The US$8 billion (Ð6.6 billion) pipeline was scheduled to be running by 2011. The pipeline would supply about 60 million cubic meters (78.5 million cubic yards) of gas a day to India and up to 30 million cubic meters (39.2 million cubic yards) a day to Pakistan.
Posted by: Steve White || 07/24/2006 00:00 || Comments || Link || E-Mail|| [253 views] Top|| File under:
Benazir to Run for PM Post If ARD Wins
Benazir Bhutto will be the candidate for the post of prime minister if the PPPP and its allies win the next general elections, leader of the Pakistan Peoples Party-Parliamentarians (PPPP) in the National Assembly Makhdoom Amin Fahim said . "A section of the press has reported that the ARD has decided to nominate me for the post of prime minister. This is not correct," Fahim said. He said that Benazir Bhutto is the chairperson of the ARD since she is the chief of the PPP and he worked as her deputy.
Posted by: Fred || 07/24/2006 00:00 || Comments || Link || E-Mail|| [261 views] Top|| File under:
Israel-Palestine-Jordan
India, Israel Propose Joint Electronic Warfare Venture
By VIVEK RAGHUVANSHI, NEW DELHI

India and Israel want to set up a joint venture to develop advanced electronic warfare (EW) systems for their air forces' fighter aircraft.

The proposed joint venture, the creation of which would cost around $100 million, is expected to get the go-ahead shortly with a signed deal between India's Defence Avionics Research Establishment (DARE), Bangalore, and the Elisra Group, Bene Beraq, Israel.

Seventy percent of the venture will be funded by DARE, which is part of the state-run Defence Research and Development Organisation, with Elisra paying the remaining 30 percent.

A senior DARE scientist said the proposed venture likely will get off the ground in the next three to six months at DARE facilities in Bangalore.

Elisra will develop approach warning systems, radar jamming pods and other systems, while DARE will develop cooling systems, electromagnetic interference and electromagnetic susceptibility systems, as well as system integration in the aircraft.

The program is to be fully operational in three years

The scientist said this venture will see an advanced EW system called MAYAVI developed for India's Light Combat Aircraft (LCA) and F-35 Joint Strike Fighters that Israel plans to buy from the United States.

The EW system will feature advanced radar warning, radar jamming, and electronic combat and self-protection systems. It also will have an Integrated Defensive Electronic Radio Frequency Countermeasures system to help protect the LCA against radar-guided missiles.

Its Advanced Threat Infrared Countermeasures will protect aircraft against heat-seeking missiles, and be paired with the Common Missile Warning System.

"We are collaborating with Indian agencies for a number of defense programs, but, as per company policy, we do not discuss specific programs," an Elisra executive here said. The executive added that DARE was selected as a partner after trying several other defense partners in the world.

A senior Indian Defence Ministry official said India wants to forge alliances with Israeli companies to develop a variety of high-end defense technologies so that the Indian Defence Forces do not have to depend on the West for critical technologies.

Elisra has helped DARE in the past to develop an EW system called Tempest for the MiG-21 bis fighter upgrade program. EW systems from Elisra also are being supplied for the licensed production in India of 140 Sukhoi Su-31 MKI aircraft at Hindustan Aeronautics, Bangalore.

The Defence Ministry official said India has procured an unspecified number of EW suites from Israel for LCA prototypes, but declined to elaborate.
Posted by: john || 07/24/2006 18:22 || Comments || Link || E-Mail|| [2485 views] Top|| File under:
Science & Technology
US to test MOAB on Hurricanes
In an effort to combat the devastating effects of category 5 hurricanes, New Tech Spy has learned from well connected DoD sources, that the US Department of Homeland Security has teamed with the US Air Force, in a secret mission called "Operation Dark Sky". Dark Sky's purpose is to test the effectiveness of the newly developed MOAB fuel air explosive on the destructive eye wall of selected hurricanes, in an effort to disrupt the central core's development and diminish its intensity. The program will begin this summer, primarily in the Gulf of Mexico, and extend through the 2006 hurricane season.
The GBU-43/B (MOAB), "Massive Ordnance Air Blast" was developed in the run-up to the Iraq war, but was never used in battle. The 21,000 pound fuel air bomb works by first dispersing an aerosol cloud of tritonal, which is then set off by a secondary explosion. The force of the explosion creates a massive pressure wave unlike that of any other conventional bomb, and makes it an ideal platform for US scientists to test on the different types of atmospheric conditions created in a hurricane.

The initial program calls for five GBU-43's to be dropped in 30 minute intervals on the leading eye wall of the hurricane. Specially modified C-130 aircraft will deliver the satellite-guided bombs in altitudes ranging from 8,000 to 30,000 feet, the effect will be measured by hurricane hunter planes and weather satellites. The secret operation will not be disclosed to the American people unless it is a complete success, but that might not be known for months or perhaps even years of study, which will certainly add to the intrigue and speculation surrounding "Dark Sky", America's big little secret.
Posted by: DanNY || 07/24/2006 10:41 || Comments || Link || E-Mail|| [454 views] Top|| File under:
Syria-Lebanon-Iran
Girl, 19, to hang in Iran
A GIRL of 19 faces being hanged in Iran for a crime she didn't commit. Delara Darabi was just 17 when her boyfriend, Amir Hossein, persuaded her to confess to a murder he committed. Believing she was saving him from execution and that she would be freed because of her youth, she told a judge she had broken into a house and killed a woman.


Probably a bad idea to confess to a capital crime in a dictatorship, especially if you didn't commit one.

Hossein, 19, was jailed for 10 years. Now human rights group Amnesty International has launched a campaign to free Delara, whose last-ditch appeal begins next month. Spokesman Neil Durkin said: "We want Sunday Mirror readers to add their voices to the 2,000 appeals already sent by our members to the Iranian authorities."

Iran has signed an international treaty promising not to execute minors. Instead it imprisons them until they are 18 before ordering their deaths.


I'm sure they think that's all tidy and legal.
Posted by: Steve White || 07/24/2006 00:00 || Comments || Link || E-Mail|| [265 views] Top|| File under:
Who's in the News
89
[untagged]
Bookmark
E-Mail Me
The Classics
The O Club
Rantburg Store
The Bloids
The Never-ending Story
Thugburg
Gulf War I
The Way We Were
Bio
Merry-Go-Blog
Hair Through the Ages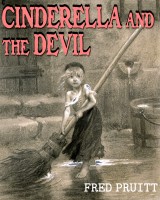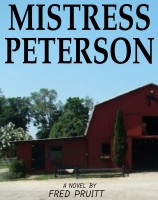 On Sale now!


A multi-volume chronology and reference guide set detailing three years of the Mexican Drug War between 2010 and 2012.

Rantburg.com and borderlandbeat.com correspondent and author Chris Covert presents his first non-fiction work detailing the drug and gang related violence in Mexico.

Chris gives us Mexican press dispatches of drug and gang war violence over three years, presented in a multi volume set intended to chronicle the death, violence and mayhem which has dominated Mexico for six years.
Click here for more information


Meet the Mods
In no particular order...


Steve White
Seafarious
Pappy
lotp
Scooter McGruder
john frum
tu3031
badanov
sherry
ryuge
GolfBravoUSMC
Bright Pebbles
trailing wife
Gloria
Fred
Besoeker
Glenmore
Frank G
3dc
Skidmark
Alaska Paul



Better than the average link...



Rantburg was assembled from recycled algorithms in the United States of America. No trees were destroyed in the production of this weblog. We did hurt some, though. Sorry.
35.172.233.215