Aluminum Foil Deflector Beanie WEB SITE - includes instructions! ;-p
Hat tip: commenter Ken Summers on Tim Blair's web site.


Welcome to the AFDB Website

This site is dedicated to spreading the word about the Aluminum* Foil Deflector Beanie and how it can help the average human. Here you will find a description of AFDBs, how to make and use them, and general information about related subjects. I hope that you find the AFDB Homepage to be an important source of AFDB know-how and advocacy.

What Is An AFDB?

An Aluminum Foil Deflector Beanie (AFDB) is a type of headwear that can shield your brain from most electromagnetic psychotronic mind control carriers. AFDBs are inexpensive (even free if you don't mind scrounging for thrown-out aluminium foil) and can be constructed by anyone with at least the dexterity of a chimp (maybe bonobo). This cheap and unobtrusive form of mind control protection offers real security to the masses. Not only do they protect against incoming signals, but they also block most forms of brain scanning and mind reading, keeping the secrets in your head truly secret. AFDBs are safe and operate automatically. All you do is make it and wear it and you're good to go! Plus, AFDBs are stylish and comfortable.

What are you waiting for? Make one today!



*snip*



More hilarity at the link. Someone has far too much time on his hands (and we're all glad of that). :-D
Posted by: Barbara Skolaut || 05/23/2005 16:52 || Comments || Link || E-Mail|| [240 views] Top|| File under:
Apple hits the Trifecta...
But not in a good way.
Ex-Apple employee Shaune Patterson has alleged the Mac maker discriminated against her because of her race, her size and her sexual orientation.

Apple, maker of all that's good and light, defender of the weak and oppressed, that Apple?

In a complaint filed with the US District Court of Northern California some time ago but amended on 16 May, Patterson claims Apple suspended her for a month and then fired her after she complained that white-skinned colleagues received bigger wage packets than she did even though they were in less elevated positions.

"The man is keeping me down!"

The hat-trick of discrimination Patterson alleges Apple inflicted upon her centres on claims of racial prejudice which, she maintains, was the reason behind the different salaries and her subsequent termination. To that she adds the claim that an Apple manager wrote a memo describing her as a "rather obese-sized black lesbian".

If she has a copy of that memo, she's gonna collect a rather obese-sized check.

Patterson's legal representation comes from Waukeen McCoy, a firm that took part in one of the US' biggest racial discrimination complaints, Carroll vs Interstate Brands Corp., according to a ThinkSecret report. That case led to a $133m payout to the plaintiffs.
Posted by: Steve || 05/23/2005 12:24:47 PM || Comments || Link || E-Mail|| [221 views] Top|| File under:
Residents Claim Neighbors Bombarding Them With Radiation
The D'Souza family lives in the home on Timberwood Court, and claims the aluminium pieces are necessary to protect them from unknown neighbors who have been bombarding them with radio waves and making them sick.

"Somebody must be, I mean, why else would there be voices telling me to do it?"

"(It's) a shield to protect against radiation, because microwave radiation is reflected off of aluminium, so it's a protective measure," resident Sarah D'Souza said.

Obviously, a science major

The D'Souzas said the bombardment began after the first anniversary of the Sept. 11, 2001, terrorist attacks, and that the radio waves have caused them health problems ranging from headaches to lupus. Sacramento Code Enforcement officials have gotten involved and ordered the family to remove the metal by Monday or face a misdemeanor citation. "Eleven years in Sacramento and few other years in Southern California and this is the first time I've ever seen (anything like this). The inside of the house is also covered with foil and the beds are covered with a foil-like material as well," Sacramento Code Enforcement spokesman Josh Pino said.

"Normally you only see this kind of behaviour in San Francisco."

The D'Souzas said they will comply with the order and remove the sheet metal, but they also plan to gather evidence to show city officials what they believe is a problem with radiation.
Posted by: Steve || 05/23/2005 10:37:22 AM || Comments || Link || E-Mail|| [973 views] Top|| File under:
Undercooked lamb chops lead to mother's stabbing
A 49-year-old Melbourne woman has pleaded guilty to stabbing her mother in the stomach because the elderly woman complained about the way her lamb chops were cooked. Thomastown woman Julie Smith pleaded guilty in the Victorian Supreme Court to stabbing her 70-year-old mother 48 times in the stomach with a butter knife. The court heard the mother, an invalid, who was confined to her bed most of the time, was unhappy because the lamb chops her daughter prepared for her were not cooked enough. The court heard Smith cooked the chops further for her mother before saying: "Here's your tea is it good enough for you?"

The daughter then smashed the plate over her mother's head, before attacking her with the knife. Smith's lawyer told the court his client was terrified of her mother but had ended up being her full-time carer. He said she simply snapped under the weight of fear, stress and anxiety. The hearing continues.
Posted by: Spavirt Pheng6042 || 05/23/2005 04:27 || Comments || Link || E-Mail|| [230 views] Top|| File under:
Caribbean-Latin America
Venezuela's Chavez to Reconsider U.S. Ties
President Hugo Chavez said Sunday that Venezuela would reconsider its diplomatic ties with Washington if the United States does not extradite a Cuban exile accused of plotting the 1976 bombing of a Cuban jet. His statements came as a former U.S. prosecutor said he determined in a federal investigation that Luis Posada Carriles was at a 1976 meeting in the Dominican Republic where Cuban exile militants discussed plans to bomb a Cuban plane. The information from former assistant U.S. attorney E. Lawrence Barcella Jr. could be used to convince an immigration judge to deny Posada U.S. asylum, The Miami Herald reported Sunday.

The ex-CIA operative is in U.S. custody awaiting a decision on whether he will be extradited to the South American country. He has denied taking part in the bombing. "We can't rush things, but if the United States does not extradite Luis Posada Carriles we will be forced to reconsider our diplomatic ties," Chavez said on his weekly radio program. "We will have to consider whether it's worth having an embassy there, and whether it's worth the United States having an embassy here." The 77-year-old is expected to request asylum at an immigration hearing June 13. He was charged Thursday with entering the U.S. illegally. Venezuela wants to try the 77-year-old Cuban militant with murder and treason for the 1976 bombing, which tore apart the Cubana Airlines plane after it took off from Barbados.
Posted by: Fred || 05/23/2005 00:00 || Comments || Link || E-Mail|| [229 views] Top|| File under:
China-Japan-Koreas
China discovers deadly bird flu: 3M vaccine response
China has sealed off nature reserves and rushed more than 3 million doses of bird flu vaccine to a remote western province after migratory birds were found dead from the H5N1 strain, which can be fatal to humans.
Poultry across far-flung Qinghai province, neighboring Tibet and Xinjiang, had become the "target of a compulsory vaccination campaign," the China Daily newspaper said on Monday.
Scientists had proved that the virus killed scores of geese in Qinghai in early May, media said at the weekend, the first report of H5N1 detected in China since last year.
There had been no reports of the virus spreading to humans or domestic fowl in Qinghai, officials said. The area where the dead geese were found had been sealed off for 10 days.
"So far there has not been any human or any other poultry incident that has been reported and there are a lot of measures that have been taken in terms of prevention (and) in terms of vaccination," Noureddin Mona, China representative for the Food and Agriculture Organization, told Reuters.
The World Health Organization urged surveillance be stepped up.
"In terms of the evolution of the pandemic (threat) if it spreads over a larger area -- and this does seem like a new area -- then it is going to be harder to prise the virus out of the environment," said Dick Thompson, the WHO's spokesman in Geneva.
"This doesn't change the risk assessment but it's still at a high level."
The H5N1 strain has killed 37 Vietnamese, 12 Thais and four Cambodians since it swept across large parts of Asia in late 2003.
Vietnamese health officials said on Monday preliminary tests had shown another person had died of the virus at a hospital in Hanoi last week.
The WHO said last week the spate of human bird flu cases in Vietnam this year suggested the deadly form of the virus may be mutating in ways that are making it more capable of being passed between humans.
Experts said domestic poultry in China, the world's number two producer after the United States, could also be at risk.
"There is a significant possibility of that, given the fact that wild birds quite often use the same water sources and feeding sources as domestic ducks or domestic geese," said Malik Peiris, a microbiologist at the University of Hong Kong.
"One has to take this risk seriously."
China has been on high alert against bird flu after outbreaks in North Korea and Southeast Asia, which prompted it to tighten quarantine controls at its borders.
But Qinghai is far from either border and domestic media said the birds may have migrated over the Himalayas from India for the mating season.
Mona said affected areas in Qinghai were under quarantine.
"They have already sealed off the affected area and provided all the protective measures," he said.
The areas included an island in Qinghai Lake where more than 178 birds were found dead earlier this month, the official Xinhua news agency said. The island is home to more than 100,000 birds and is a major tourist attraction.
Last year, China successfully controlled outbreaks of bird flu with a combination of vaccinations, culling and surveillance, burning about 145,000 culled birds.
Experts said surveillance was especially important, since the disease had affected several different parts of Asia.
"Clearly it (this outbreak) shows this virus is still causing problems in this region," said Peiris.
Posted by: Anonymoose || 05/23/2005 10:23 || Comments || Link || E-Mail|| [248 views] Top|| File under:
China in for 'rude shock' over asset bubble
China is repeating Japan's worst mistakes in the asset bubble of the 1980s and could soon come down to earth with a "rude shock", a top Japanese official has warned. Hiroshi Watanabe, head of international affairs at Japan's finance ministry, said the speculative excesses in China could set off a regional crisis. He added: "We are very worried about the situation. The enormous inflow of funds into China over the last year is creating excess liquidity, which the authorities have so far been unable to sterilise in the domestic markets. We're seeing a bubble similar to what we had in Japan in the 1980s. Just look at property prices in Shanghai," he said. "We have an old Asian proverb: the higher the mountain, the deeper the valley," he said, predicting an "abrupt adjustment" with serious knock-on effects on South Korea, Thailand and, less directly, on Japan.

Japan's property and stock bubble peaked with a speculative surge in 1989, when a single square mile of Tokyo was theoretically worth more than many of the world's countries. More than 15 years later, the Nikkei stock index is just 28pc of its former value, while the economy is facing its eighth year of outright price deflation. Mr Watanabe said Beijing faced the risk of a peasants' revolt as it prepares to revalue its currency under US pressure. He added: "Let's not forget that China's agriculture is very uncompetitive and would risk being driven onto the ropes by imports of foreign food. Beijing cannot allow a surge in the numbers of unemployed farm workers, especially at a time when coastal industry is absorbing less manpower," he told the Italian financial newspaper, Il Sole.
Continued on Page 49
Posted by: too true || 05/23/2005 10:46 || Comments || Link || E-Mail|| [254 views] Top|| File under:
The China of our imagination bears no resemblance to reality.
Beginning with Marco Polo's sojourn in China in the late 13th century, there have been two Chinas — the China of the imagination, as interpreted by Westerners, and the real China as experienced by the Chinese.



EFL



The financial system is hard to measure because the informal lending market is huge, a result of deformities that make it difficult for anyone other than an unprofitable state-owned enterprise to obtain credit.

Many Chinese look at the stock market as a kind of casino, where only insiders make money. Nowhere else in world financial history has a stock market shown such poor returns, with an economy growing at an average annual rate of 10%.

Chinese middle-class consumers will force democracy to take root in China.

The assumption is that along with their Big Macs and lattes, the Chinese are imbibing the precepts of democracy and free elections. The common assumption among Westerners is that economic prosperity will result in a middle class demanding a political structure that would protect their new wealth. There is not much evidence to support this, other than a proliferation of lawsuits. According to Elizabeth Economy of the Council for Foreign Relations, "So far...the middle class has not organized in any meaningful way to push for wholesale political change."

Rest at link...it's tonic to those who think of China as an unstoppable juggernaut. They've got problems, big problems. Floating the yuan would make those problems worse.

Despite the fact that this was published in the LA Times, it contains a lot of truth. The writer's website, chinaonline.com
Posted by: gromky || 05/23/2005 00:37 || Comments || Link || E-Mail|| [242 views] Top|| File under:
Down Under
Corby suffering
Suffering in silence

A SHATTERED Schapelle Corby is so drained by her drugs trial ordeal that she sees herself as a "desperate" figure without a voice to defend herself, her psychiatrist revealed yesterday. Just three days away from her judgment day, Dr Conny Pankahila told The Daily Telegraph in an exclusive interview how Corby had sketched a person with eyes, nose and other facial features, but no mouth. "Schapelle said, 'Yes, that's me, no voice'," Dr Pankahila said. "She said she has no voice and 'You don't have the right to talk for yourself'. "The picture looked like somebody who has lost hope, who has lost the future . . . desperate." Corby made the drawing while undergoing psychiatric tests after her dramatic collapse in court.
Spending months in an indo jail will do that to you. There is not enough evidence to convict this girl in a western court but the MERCY of ISLAM will see she is sentenced to life in a 3rd world prison for a crime she didn't commit. Oh yeah, out of 500 drug trials the judge has found the defendants guilty on...... 500 occassions.

For those that don't know, Schapelle Corby is an Aussie girl whose bag was tampered with at the airport and 4.1kg of pot put in. She arrived at Bali airport only to be locked up. No sane person would IMPORT pot to Bali where it is 100 times cheaper than Australia.
Dr Pankahila, who has been providing both medical and spiritual support to Corby and who tended her after her collapse, said she would be at court on Friday in case Corby's health failed her again. She said that while Corby was physically well, her mental state went up and down. "Until now she is physically quite stable and there is no problem with her physical condition," she said. Dr Pankahila, also a Christian, said she sometimes visited Corby in jail to pray with her.


Indos won't like that.


Since her arrest, Corby has been baptised in jail and attends regular jail church services.The 27-year-old is facing years and possibly life in jail for allegedly smuggling about 4kg of marijuana into Bali in her bodyboard bag.
Posted by: Wheck Threamble5327 || 05/23/2005 11:12 || Comments || Link || E-Mail|| [245 views] Top|| File under:
Europe
France now at the brink of rejecting EU constitution
PARIS, May 22 (AFP) - France entered a frenetic last week of campaigning Sunday ahead of next weekend's referendum on the EU's constitutional treaty, with polls continuing to point to a stunning defeat for President Jacques Chirac and other supporters of the text. Two new opinion polls Sunday gave the "no" camp 52 percent against 48 percent for supporters of the treaty, bringing to seven the number of surveys in the last week to predict a victory for the opposition. None has found for the "yes" camp.
With the odds shortening for a major electoral upheaval on May 29, both sides were geared for an intensive week of rallies and media appearances in order to win over wavering voters - estimated at between a fifth and a third of the public - and ensure a high turnout by the faithful. Chirac's office announced that the president will make another personal intervention during the days ahead, though it did not specify when or in what form.
The campaign for the referendum has turned into one of the most hard-fought political battles of recent years in France, with both camps sensing that it is a moment to define the country's identity and relationship with the rest of the world.
While supporters of the European Union constitution say it is a chance to entrench French influence in a bloc that now encompasses the countries of the former Soviet east, for opponents it is a sell-out to "liberal" economic forces that spells the end of France's generous social model. The arguments have dominated public life for weeks, with many people acquiring an in-depth knowledge of the constitution's four sections and 448 articles. Pro- and anti posters plaster city walls, newspapers print daily commentaries on key issues, radio talk shows feature often angry rows between the two sides, while editions of the constitution and books of explanatory notes dominate the best-seller lists.
The constitution was thrashed out over four years by a committee headed by former French president Valery Giscard d'Estaing, and is meant to simplify decision-making in a body that will soon contain 27 members. When France helped launch the predecessor European Economic Community in 1957, there were six.
The text must be approved by all states, either by parliamentary vote or popular referendum, before coming into effect. Even though he was not obliged to, Chirac chose to put it to the country - but he has been taken by surprise by a surge in support for the "no" camp.
The rejectionists in France stretch from the far-right National Front of Jean-Marie Le Pen to the Trotskyist far-left. There are also nationalist Eurosceptics led by the European deputy Philippe de Villiers and Gaullist dissidents inside Chirac's ruling Union for a Popular Movement. But the hinge group of electors is on the mainstream pro-European left, where the opposition Socialist party is divided by a poisonous internal row. A leadership in favour of the constitution is defied by former prime minister Laurent Fabius who has more than half of party supporters behind him.
In an interview with Le Journal du Dimanche, Fabius said that without a rewriting of the constitution the expansion of the EU can only lead to the "delocalisation" of more jobs and businesses from high-regulation countries like France to low-cost economies like Poland and Hungary. "We cannot put all the workers of Europe and the world in open competition and say 'Let the cheapest win!" ... A 'no' vote will not magically resolve all our problems but it will be an important step to a Europe that serves Europeans," he said.
The rejectionist camp has been reinforced by a widespread mood of discontent in France, fed by 10.2 percent unemployment and stalling economic growth.
The unpopularity of Chirac and his prime minister, Jean-Pierre Raffarin, is also a factor, with a survey Sunday revealing that the president's approval ratings plunged five points to 39 percent over the last month while Raffarin's fell to just 24 percent. Another poll showed that 69 percent of the French public believes the constitution can be redrafted - even though European leaders all say the text is a finely-balanced compromise which cannot be changed to take account of one nation's objections.
Over the weekend Chirac issued an appeal for a "yes" vote to residents of France's overseas departments and territories - including Guadeloupe, Martinique, Guyana and French Polynesia - whose 1.4 million voters provide crucial support if the result is tight.

I'd expect 125% of those voters will vote for the constitution, if not more.
Posted by: Steve || 05/23/2005 11:16:50 AM || Comments || Link || E-Mail|| [367 views] Top|| File under:
Straw Poll: Dutch set to reject EU Constitution, chickens come home to roost
Polls show the Dutch, even more so than the French, are inclined to reject the European Union's proposed constitution, thanks in no small part to reports that they were fleeced out of their fair share of euros when converting to the new currency. The story goes that the guilder, pegged to the German mark, was undervalued by 5% to 10% when the change was made -- and that the government proceeded anyway for political reasons, shrinking savings accounts from Groningen to Zeeland. There are a number of good reasons to reject the constitution, but this isn't one of them. Not that that matters to the constitution opponents who essentially have built a straw man out of a touchy issue and left it for others to knock down. You could also call it demagoguery, and activists on both sides of the constitution question have been trading heavily in that throughout the campaign.

On the guilder issue: As exasperated Finance Minister Gerrit Zalm has tried to explain, the price ratio used in the conversion means that Dutch purchasing power likely held steady even if the guilder was undervalued. No one can say for sure, but it's doubtful whether the guilder would have jumped by 25% against the dollar over the past five years, as the euro has. What's more, the guilder had traded within a narrow band relative to the mark for nearly two decades prior to joining the euro; conversion merely cemented a ratio that had existed almost unchanged for 20 years. And if the guilder really was "undervalued" it would have helped the Netherlands export more goods, as about 60% of Dutch exports go to the euro zone. Anecdotal evidence that the introduction of the euro somehow caused inflation is just that -- anecdotes about individual prices, whereas "inflation" refers to all prices. The official figures tell a different story, with Mr. Zalm reporting last week that prices were up only 1.2% in 2004 after a higher but manageable 2.3% rise in '03.
Continued on Page 49
Posted by: too true || 05/23/2005 10:33 || Comments || Link || E-Mail|| [248 views] Top|| File under:
Plans for Early Vote Cloud German Reform Prospects
This WSJ article by Joseph Schuman casts Schroeder as a free market reformer facing pressure from the left.
The German government's faltering efforts to put a more free-market face on its economy at a time of feeble growth and widespread unemployment came to a head yesterday, at the cost of a major electoral loss for Chancellor Gerhard Schroeder's Social Democrats, and possibly his job. Mr. Schroeder said he would seek new national elections this fall, a year early, after his ruling coalition of Social Democrats and Greens suffered a devastating defeat in the state of North Rhine-Westfalia to the opposition Christian Democrats. The election ended a nearly 40-year reign of the left-leaning parties in what is Germany's most populous region, and the result bolsters the position of the Christian Democrats and their allies in the upper house of parliament, the Suedeutsche Zeitung notes, making it easier for them to block legislation presented by the government. Mr. Schroeder said the election showed the shaky nature of any political support for his economic reform plans and that he must again seek "clear support from a majority of Germans. With many in his party demanding a shift to the left in a bid to win back core voters, he could face a bruising battle with his grassroots as he draws up the party's election platform, the Financial Times notes -- increasing the stakes in what Le Figaro calls "a double-or-nothing" bet.

Since he came to power in 1997 -- in a wave of electoral power shifts that also swept through France and Britain -- Mr. Schroeder has tried to make a series of pro-business economic changes, much of which generated stiff resistance. His reforms have cut social welfare benefits, including unemployment compensation, but have not resulted in an improvement in Germany's dire unemployment picture, with more than 12% of the work force jobless, the New York Times notes. And like the center-right government of France, Mr. Schroeder's team has been drifting leftward to gain support. In the weeks leading up to the election, the Social Democratic party chairman made headlines across Europe criticizing companies for firing workers to earn higher profits and comparing venture capitalists and investment banks to "locusts" descending on a crop. A new election in four months could mean the resumption of economic reforms as soon as the autumn, the FT says, either by a freshly legitimized Mr. Schroeder or by a conservative-led government.

Although he trails in opinion polls, the call for new elections took the wind out of the Christian Democrats' sails yesterday, The Wall Street Journal says. The limited time for campaigning will likely force the opposition to nominate its relatively unpopular leader, Angela Merkel, to run against Mr. Schroeder, instead of taking the time to find someone more charismatic.
Posted by: too true || 05/23/2005 09:59 || Comments || Link || E-Mail|| [249 views] Top|| File under:
Gerhard Fall: Anti-Americanism reaches its limit in Germany
Op-Ed from the Wall Street Journal's OpinionJOurnal.com. Registration req'd, so given here complete. Further information about Schroeder's loss in North Rhine-Westphalia and implications, expanding on True German Ally's posts yesterday.
Three years ago, Chancellor Gerhard Schroeder cynically used opposition to liberating Iraq to play an anti-American card just before elections in which he trailed his Christian Democratic opponents. He barely won a second term. Yesterday, facing a likely loss in elections in Germany's largest state, North Rhine-Westphalia, his Social Democratic Party's union backers played another anti-American card, this time depicting U.S. investors as blood-sucking parasites. Social Democratic chairman Franz Muntefering compared hedge funds to "swarms of locusts." This time, the tactic failed. Mr. Schoeder's party went down to a stunning defeat, losing the largely working-class state, home to one out of five Germans, for the first time in nearly 40 years. Last night Mr. Schroeder announced he would hold national elections this fall, a year ahead of schedule.

North Rhine-Westphalia, centered on the industrial Ruhr region of northern Germany, is home to 18 million people and would be the sixth largest economy in the European Union if it were a separate nation. It is beset by many of the same problems that plague Germany as a whole. Since 1995, the German economy has been growing at a slower pace than any other European country except Moldova. Germany is increasingly losing jobs and investment to countries that do not have its crushingly high wages and social welfare overhead.

Many commentators will explain away the Social Democrats' overwhelming 45% to 37% defeat by claiming it represents discontent with Mr. Schroeder's tentative moves to curb welfare benefits and reform labor laws. But if that were the real issue, the government's left-wing partners, the Greens, would have gained votes. Instead they lost support, finishing with only 6%. The Christian Democrats' free-market partners, the Free Democrats, received the same proportion of the vote. Indeed, if yesterday's vote had primarily been a left-wing protest vote, a new party, the Election Alternative Work and Social Justice, formed by dissident members of Mr. Schroeder's party, would have won seats. Instead, they failed miserably.
Continued on Page 49
Posted by: trailing wife || 05/23/2005 00:59 || Comments || Link || E-Mail|| [241 views] Top|| File under:
Germany poised for national election battle
German Chancellor Gerhard Schroeder took a big gamble by calling for a national election a year early to enable his people to choose who best can lead them out of mass unemployment and stagnation. Schroeder announced his high-risk strategy on Sunday after his Social Democrats (SPD) were booted out of office in the most populous German state, North Rhine-Westphalia (NRW), a longtime left-wing bastion the party had ruled for 39 years.

Bringing forward the election by one year to this autumn carries huge risks for Schroeder, who has seen his ratings plunge as unemployment has surged to post-war highs and his economic reforms have failed to boost Europe's largest economy. "It will be extremely difficult for him to come back, but it would have been more difficult a year down the road. That was his calculation," said Gary Smith, director of the American Academy, a Berlin think-tank.

Schroeder has now seized the initiative from the conservatives, but opinion polls show just how difficult is the challenge facing him in the next few months. In a survey by ARD television on Sunday, 46 percent of respondents said they would vote for the rival conservative Christian Democrats (CDU), compared to 29 percent for the SPD. Schroeder must convince Germans the conservatives, who have largely supported his efforts to reform Germany's welfare system and labor market, will push for even more painful measures. Two years ago, Schroeder unveiled a reform package known as "Agenda 2010" that included cuts in jobless benefits and sparked protests across the country. But they have yet to create jobs, or boost growth -- projected at a meager 1.0 percent this year.

Schroeder may also be gambling that when given a stark choice between himself and CDU leader Angela Merkel, a less charismatic figure likely to be named the conservative candidate for chancellor on May 30, voters will opt for the status quo. But both the NRW election and an earlier one in Schleswig Holstein this year suggest that change is more important to many Germans these days than a popular candidate.
Posted by: True German Ally || 05/23/2005 08:29 || Comments || Link || E-Mail|| [232 views] Top|| File under:
Southeast Asia
Shan fighters join forces to fight Burma junta
May 22, 2005 (DVB) - Shan State National Army (SSNA), one of the armed ethnic national groups which signed ceasefire agreements with Burma's military junta, State Peace and Development Council (SPDC), joined forces with Shan State Army (SSA) led by Col Yawd Serk, to fight against the junta. Both Shan groups made a surprise official announcement at a ceremony marking the 47th anniversary of Shan Revolution Day on 21 May at SSA Loi Tai Leng HQs near the Thai-Burma border.
The commander of SSNA Col Sai Yi told reporters that ceasefire agreements between SSNA and the SPDC, signed in 1995, had been annulled. He added that the junta broke the ceasefire agreements first by splitting up SSNA officials into factions and forcing them to surrender their weapons. "They also told us to do the same and if we did so, we would all be killed and we decided to take up arms again," he said. It is estimated that there are around 1000 SSNA fighters under the command of Sai Yi, but it is not known clearly how many fighters remain at its Hsipaw (Thibaw) HQs near the Sino-Burmese border.
Moreover, there have been reports that some of the SSNA Brigades 11 & 19 members, who were forced to surrender their weapons recently by the junta, could come and join their comrades in the near future. It is interesting to see what members of another ceasefire group and ally of SSNA, SSA-North led by Gen Loi Maung, which is still holding the ceasefire agreements and under considerable pressure from the junta, would do.
The problem started when 10 Shan leaders including Shan State Peace Council (SSPC) chairman Gen Hso Ten and Shan National League for Democracy (SNLD) chairman leader U Hkun Htun Oo were arrested on 8 February by the junta.
Posted by: Steve || 05/23/2005 14:39 || Comments || Link || E-Mail|| [230 views] Top|| File under:
Africa: Subsaharan
Zimbabwe - How do we work this thing? Please help us.
White farmers evicted by Robert Mugabe's government have reacted with contempt to an offer that they should return to Zimbabwe to take part in "joint ventures" with those who brutalised them and stole their land.


You steal our land, kill us, evict us and now you want our help? GFYS!


Gideon Gono, the governor of the country's central bank, suggested the idea last Thursday as a possible solution to Zimbabwe's economic crisis.


It is the only glimmer of a decent idea this shmuck has had......ever


The prospect of a return for white farmers was dangled by Mr Gono, Mr Mugabe's leading economic policy maker, in a rambling three-hour statement in which he also announced a 31 per cent devaluation of the Zimbabwean dollar. He said: "In order to ensure maximum productivity levels, there is great scope in the country promoting and supporting joint ventures between the new farmers with progressive-minded former operators as well as other new investors, so as to hasten the skills transfer cycle."


Translation: "We don't know what the heck we are doing and the farms are failing. Please come save our asses from starvation and teach the new black farmers to farm so we can kick you out again.



During the evictions, some white farmers were murdered and many others were beaten and their families abused. The evictions prompted the collapse of the agriculture sector, the traditional engine of the economy.


That is a good case of biting the hand that feeds you.


Those who took over the farms had no specialist knowledge - and most farmland now lies uncultivated. The machinery has been stolen, buildings have been plundered and the former workers are starving... "Until then, no one's going to invest here or come back. Who on earth is going to do anything in agriculture when there is such dispute over land ownership? They'd be mad."
As mad as your leader too
Rest at link
Posted by: mmurray821 || 05/23/2005 10:43 || Comments || Link || E-Mail|| [347 views] Top|| File under:
Home Front: Culture Wars
CBS Turns To Entertainment Executives For 'Evening News' Advice
XXXXX DRUDGE REPORT XXXXX SUN MAY 13, 2005 19:00:01 ET XXXXX

CBS TURNS TO ENTERTAINMENT EXECUTIVES FOR 'EVENING NEWS' ADVICE

The development of a permanent successor to Dan Rather on the CBS EVENING NEWS has been shrouded in secrecy, but a meeting last Tuesday at the headquarters of the network's parent company, VIACOM, suggests that CBS is canvassing opinions from people well outside the news division, the NEW YORK TIMES is planning to report on Monday.

CBS NEWS executives are said to be disappointment that people from the "entertainment" side of VIACOM were being given a voice in the affairs of CBS News.

Who was at the CBS EVENING NEWS meeting?

Terry Wood, who developed the "Dr. Phil" talk show and "The Insider," a celebrity news program, and David Sirulnick, executive vice president of news at MTV, among others.

Developing...
Posted by: Fred || 05/23/2005 09:14 || Comments || Link || E-Mail|| [358 views] Top|| File under:
Afghanistan/South Asia
Five injured in mosque ownership scuffle
Five people were injured when two religious groups scuffled over a mosque's ownership in Kahna police jurisdiction on Sunday. Police sources told Daily Times that an Ahl-e-Hadith group had differences with an Ahl-e-Sunnat group over the ownership of the under construction Masjid-e-Quba in Shalimar Town.

The sources said that the Ahl-e-Hadith group got a stay order from a court two years ago halting construction. The Ahl-e-Sunnat group tried to start construction on Sunday on which both groups scuffled. They attacked each other with iron rods and stones, injuring five people from both groups. Idrees Farooqi, Ijaz, Abbas, Ghulam Ahmad, and Azam were injured. They were taken to General Hospital where they are stated to be in critical condition.
Posted by: Fred || 05/23/2005 00:00 || Comments || Link || E-Mail|| [257 views] Top|| File under:
Who's in the News
81
[untagged]
Bookmark
E-Mail Me
The Classics
The O Club
Rantburg Store
The Bloids
The Never-ending Story
Thugburg
Gulf War I
The Way We Were
Bio
Merry-Go-Blog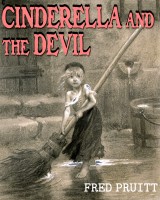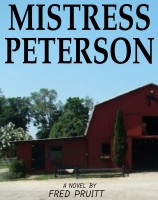 On Sale now!


A multi-volume chronology and reference guide set detailing three years of the Mexican Drug War between 2010 and 2012.

Rantburg.com and borderlandbeat.com correspondent and author Chris Covert presents his first non-fiction work detailing the drug and gang related violence in Mexico.

Chris gives us Mexican press dispatches of drug and gang war violence over three years, presented in a multi volume set intended to chronicle the death, violence and mayhem which has dominated Mexico for six years.
Click here for more information


Meet the Mods
In no particular order...


Steve White
Seafarious
Pappy
lotp
Scooter McGruder
john frum
tu3031
badanov
sherry
ryuge
GolfBravoUSMC
Bright Pebbles
trailing wife
Gloria
Fred
Besoeker
Glenmore
Frank G
3dc
Skidmark
Alaska Paul



Better than the average link...



Rantburg was assembled from recycled algorithms in the United States of America. No trees were destroyed in the production of this weblog. We did hurt some, though. Sorry.
35.168.62.171