-Short Attention Span Theater-
ANSWER meets New Jedi Order.
Some vintage Korora.

Calamari(Galactic Free Press)—Nine million protestors, many from Interstellar ANSWER and such, descended on the capital of the Republic on Calamari on Saturday to call for an end to the war against the Yuuzhan Vong. Very common were signs like "Omas is Palpatine," "No circulatory fluids for biotech," and many other slogans.

Said Falynn Daydreamer of Tatooine, "The Yuuzhan Vong just want to live in peace. The Republic destroyed Sernpidal for agitation purposes and then attacked at Dubrillion. I suspect that the Jedi know they cannot grok the Yuuzhan Vong and so seek to wipe them out. Certainly they killed Supreme Chancellor Fey'lya because he did not lick their jackboots. They made him into a martyr for their cause to cover up their crimes, of course."

Jonash Gallamby of Nar Shaddaa echoed Daydreamer's thoughts. "Kyp Durron and Jaina Solo deliberately destroyed a Yuuzhan Vong worldship they knew to be full of civilians because the Jedi kill all those they cannot sway." He went on to add that "Cal Omas is a puppet of the Jedi, and will not defy them. The Senate should have a vote of no confidence in him, remove him, and either throw him in prison or force-feed him blaster bolts for his war crimes."
Posted by: Steve from Relto || 12/13/2004 9:16:45 AM || Comments || Link || E-Mail|| [267 views] Top|| File under:
Bush: Fight High Coffee Prices by Drilling in ANWR
Scrappleface. Natch.
(2004-12-10) -- In an announcement which has already raised the hackles of environmental groups, President George Bush today proposed to fight the increasing cost of coffee by drilling in Alaska's Arctic National Wildlife Refuge (ANWR).

"Our dependence upon Arabica beans is a threat to our national security," said Mr. Bush. "We must develop our own coffee reserves or we'll be caught sleeping."

A spokesman for the Sierra Club said, "President Bush and his cronies in Big Java are leveraging America's caffeine addiction to ravage ANWR. A coffee pipeline rupture would devastate the pristine Alaskan habitat, leaving thousands of caribou jittery and irritable for days."
Is this what everyone means when they talk about solving our energy problems with caffeinol?
Posted by: .com || 12/13/2004 12:27:34 PM || Comments || Link || E-Mail|| [270 views] Top|| File under:
Iran multibillionaire luxury apartment in Mecca
According to the Iranian website of 'Baztab', months after the purchase of a six million dollar apartment in Mecca, Saudi Arabia, by a famous Iranian multibillionaire, rifts are underway between the Saudi government and the Iranian trader. The Iranian businessman reportedly one of the main figures involved in the cell phone business in Iran recently bought a luxury apartment in the most expensive district of Mecca. The apartment is located in front of King Abdulaziz's palace. However there are differences between the Iranian and the Saudi government over the location of the apartment and the residence of the Iranian there. The Iranian businessman is said to have close links with the Iranian government officials and owns vast areas of lands in northern Iran.

Wonder how many guest houses he owns back home?
Posted by: Seafarious || 12/13/2004 10:56:31 PM || Comments || Link || E-Mail|| [272 views] Top|| File under:
Britain
Pencil sharpeners don't hurt kids; kids do
Via #2 Pencil, sorry if this was posted before, but what is going on over there, Bulldog and Peter????
PENCIL sharpeners have been banned from a primary school after a pupil dismantled one and used the blade to slash another child's neck. The victim was attacked in the playground at Waterloo Primary School in Ashton under Lyne.
-SNIP-
Posted by: anonymous2U || 12/13/2004 12:49:23 PM || Comments || Link || E-Mail|| [275 views] Top|| File under:
Look who's coming to the G8... anarchists start school for havoc
A TRAINING camp for anarchists will be set up in Scotland within months to maximise damage and disruption during next summer's G8 summit of world leaders at Gleneagles. Scotland on Sunday can reveal that the first anti-capitalist training session will be held at a secret location in Glasgow in February to create an elite corps of "experienced activists" with the skills to pass on to other demonstrators. Activists will be taught "skills" including how to form blockades, carry out occupations, destroy CCTV surveillance systems, breach security fences, disable machinery and work as a team to cause maximum disruption. They will also receive a crash course in "legal skills" and how to act when arrested.


They always seemed to have that part down pat.

The camps are being organised by the Dissent Network, a loose group of activists which has organised mass protests at previous summits in Europe. The group's website makes clear that the July summit, to be attended by US President George Bush and Prime Minister Tony Blair, will not be the only target. It is also calling for "decentralised actions" on oil company installations and political buildings where the security curtain will not be as tight. Security experts said the military-style courses revealed a greater degree of organisation than had previously been recognised, and fuelled fears that violent anti-capitalist protests would erupt, as they did at previous meetings of world leaders in Genoa and Seattle.


I'm thinking it's time we release the Chicago cops on these guys -- you know, the ones with the baby blue helmets.

Direct action training camps are being organised by Dissent and a second group, the Blatant Incitement Project, in Sheffield next month and London in March, as well as in Glasgow. The Dissent Group's website says that the summit should be a "focus for protest for wankers like us people opposing liberty, freedom, adequate food, democracy war, the destruction of our environment, the abuse of human rights and capitalism". It adds: "Preparation is key to effective action against the G8. One of the things that made people work together so well at Seattle was the fact that a lot of them had taken part in direct action training months in advance."


Yep, it sure did seem like a conspiracy at the time.


Continued on Page 49
Posted by: tipper || 12/13/2004 2:41:57 AM || Comments || Link || E-Mail|| [308 views] Top|| File under:
Caribbean-Latin America
Cuba put US on notice with Monday's massive war games
Oh, hold me, Ethel! It's Cubehead war games!

Cuba's armed forces are gearing up for their biggest military exercises in almost 20 years, with hundreds of thousands of troops and millions of civilians expected to take part, officials here said. General Leonardo Andollo told reporters on Sunday that MiG-29 jets, anti-aircraft batteries were to be deployed during the weeklong exercises meant to be a warning to Washington that Cuba would vigorously defend itself against US aggression. The mass war games start Monday and are due to run through to December 19.


"Look upon my works, ye mighty, and tremble!"

Senior military and Communist government officials here warned that the administration of US President George W. Bush should take note of the island's war footing. "The determination of the US administration to destroy the (Cuban) revolution however they can, including militarily, determines the necessity of conducting these exercises," Andollo, the deputy chief of Cuba's Armed Revolutionary Forces (FAR), said. His comments come days after President Fidel Castro's brother, Raul, warned Washington should closely observe Cuba's military prowess and civil defenses during the manoeuvres. Raul Castro is the head of the Caribbean island's armed forces.


"Hello, Porter?... Hi. This is GW... Say, you got time to closely observe Cuba's military prowesss and civil defense during their maneuvers?... Oh. Afghanistan, y'say?... And Iraq?... And Iran?... And Soddy Arabia?... And North Korea... And South Waziristan?... Uhuh. Well, maybe we can closely observe them next year?... I see. Indonesia... And the Philippines... And Bangladesh... So when do y'think we can get around to Cuba?... After Samoa?... And Paraguay?... But definitely before Burkina Faso?... Okay. I'll tell Dick. Thanks."

Operation "Bastion 2004" will involve about 100,000 soldiers, sailors and air force personnel as well as some 400,000 reservists. Air force MiG-29s, anti-aircraft units and elite troops will also support the operation, billed as Cuba's biggest military exercises since 1986. Officials said the exercises would also involve several million civilians who will participate in two days of civil defense exercises, including a simulated aerial assault. Raul Castro said last week the exercises had been planned in part so Washington "does not commit the errors it committed in Vietnam and that it is now committing in Iraq. "So that they (Washington) do not underestimate our people, who are united and more powerful than those in Iraq."


"... and much better dancers!"
Posted by: tipper || 12/13/2004 2:02:24 AM || Comments || Link || E-Mail|| [806 views] Top|| File under:
Lulu Coalition Member Bails
A key party ally in Brazil's ruling coalition decided to leave the fold Sunday to forge its own political path. Following a national convention of party leaders, the Democratic Movement Party, or PMDB, voted to leave the coalition led by the leftist Workers' Party, PT. Leaders for the centrist PMDB said they would like to put forth their own presidential candidate in 2006 to challenge President Luiz Inacio Lula da Silva. Lula and the PT have relied on the PMDB to help the administration push key reform legislation through the Congress over the last two years.
Copyright 2004 by United Press International.
Posted by: .com || 12/13/2004 12:07:53 AM || Comments || Link || E-Mail|| [252 views] Top|| File under:
China-Japan-Koreas
China, Russia Will Hold First War Games
China and Russia will hold their first joint military exercise next year, the Chinese government said Monday, as President Hu Jintao called for an expansion of the rapidly growing alliance between the former Cold War rivals.

The announcement came during a visit to Beijing by Russian Defense Minister Sergei Ivanov, who was expected to discuss expanding the Kremlin's multibillion-dollar annual arms sales to China.

The exercises are to take place on Chinese territory, the official China News Service said. But that report and other government statements didn't say when they would take place or what forces would be involved.

"We want ... to promote the development of the two countries' strategic collaborative relationship in order to safeguard and promote regional and world peace," CNS quoted Hu as telling Ivanov.

Beijing and Moscow have built up military and political ties since the Soviet collapse in 1991, driven in part by joint desire to counterbalance U.S. global dominance.

They are partners of the six-nation Shanghai Cooperation Organization, formed to combat what they consider the common threat of Islamic extremism and separatism. The other members are the former Soviet republics of Uzbekistan, Kazakhstan, Kyrgyzstan and Tajikistan.

The announcement of military exercises comes two months after Beijing and Moscow settled the last of their decades-old border disputes that led to violent clashes in the 1960s and '70s.

The agreement was signed during an October trip to Beijing by Russian President Vladimir Putin, who said relations had reached "unparalleled heights." That visit also produced a pact to jointly develop Russian energy resources - an urgent issue for Beijing, which is trying to avert fuel shortages in its booming economy.

The frontier where at one point 700,000 Soviet troops faced 1 million Chinese soldiers is now a bustling cross-border market.

China has become the Russian arms industry's No. 1 customer, and is expected to buy $2 billion in weapons this year.

Russia is a key supplier for the Chinese military's effort to modernize its arsenal and back up frequent threats to invade Taiwan, the self-ruled island that Beijing claims as its territory.

The United States and the European Union have banned weapons sales to China since its bloody 1989 crackdown on pro-democracy protesters. But Moscow has supplied Beijing with high-performance Su-27 fighters and other top-of-the-line arms.

Ivanov also met with Defense Minister Cao Gangchuan and Guo Boxiong, deputy chairman of the Communist Party commission that runs China's military, the official Xinhua News Agency said. Hu is chairman of the commission.

Hu is to visit Moscow in May during festivities commemorating the end of World War II.
Posted by: tipper || 12/13/2004 8:50:48 PM || Comments || Link || E-Mail|| [393 views] Top|| File under:
China, Russia Will Hold First War Games
China and Russia will hold their first joint military exercise next year, the Chinese government said Monday, as President Hu Jintao called for an expansion of the rapidly growing alliance between the former Cold War rivals. The announcement came during a visit to Beijing by Russian Defense Minister Sergei Ivanov, who was expected to discuss expanding the Kremlin's multibillion-dollar annual arms sales to China. The exercises are to take place on Chinese territory, the official China News Service said. But that report and other government statements didn't say when they would take place or what forces would be involved. "We want ... to promote the development of the two countries' strategic collaborative relationship in order to safeguard and promote regional and world peace," CNS quoted Hu as telling Ivanov.
Posted by: Fred || 12/13/2004 12:08:50 PM || Comments || Link || E-Mail|| [265 views] Top|| File under:
Korean scientists develop 'super alcohol bacterium' [hic!]
Korean scientists developed a bacterium that can produce ethanol about 20 percent more than other similar microbes, paving the way for cheaper production of the alternative fuel. Microgen Inc., a Seoul-based biotech firm, yesterday said its research team had completely decoded genes of an alcohol-making bacterium called Zymomonas mobilis for the first time ever. The researchers used the knowledge to create a new breed of the bacterium with a higher production capability than its relatives. The scientists said this "Super Alcohol Bacterium" will help develop a cheaper and more efficient method to produce ethanol, a fuel that could replace gasoline in the near future.

"We will continue this research further to build a bioreactor that can quickly produce ethanol out of natural materials such as corn and timber," said Suh Jung-sun, the company's CEO. The research report will appear today on the U.S. journal Nature's Web site. The article is also scheduled for publication in the magazine's January edition.

Ethanol is hailed as a completely renewable and environmentally friendly fuel. Energy experts believe that along with other alternative fuels such as hydrogen, it will help reduce the world's dependency on oil. Ethanol fuel is already available in countries such as the United States as a mixture with a small amount of gasoline. Last year, the United States produced more than 10.6 billion liters of ethanol. Experts believe the figure will rise to 18.9 billion liters by 2012. Microgen officials said the study was conducted in tandem with the medical school of Seoul National University. The company plans to seek a patent on the technology with the Korean government, as well as an international one. Formed in 1997, Microgen has mainly supplied transgenic mice to medical laboratories nationwide. It also develops DNA chips that can locate a certain DNA at very low concentrations.
Posted by: tipper || 12/13/2004 3:11:11 AM || Comments || Link || E-Mail|| [245 views] Top|| File under:
Down Under
Aussies may guard PNG airports
CANBERRA is considering sending customs, immigration and security officers to improve security at Papua New Guinea's air and sea ports because of concerns the country could by used as a transit route for terrorists, weapons and people smugglers. Concern about lax border controls in PNG and steps Australia could take to improve the situation have been discussed by cabinet's National Security Committee, government sources told The Australian. Foreign Minister Alexander Downer and six other ministers are flying to PNG today for two days of talks with their PNG counterparts in Lae. Border security is understood to be high on the agenda.

Australian security officials are alarmed at PNG's relatively porous borders and believe PNG staff are susceptible to bribes. Terrorist groups and other criminal gangs could take advantage of lax security to board flights to Australia or cross the relatively narrow Torres Strait. Plans for direct Australian intervention would have to be balanced by concern not to upset local sensitivities, diplomats believe. Even with PNG's co-operation, the presence of Australian staff could provoke a "colonialist backlash". A spokesman for Mr Downer declined to comment on the border security move last night. Australia earlier this year committed $800 million to restoring law and order and improving governance in PNG as part of its broader effort to ensure stability in the Pacific. The program known as the Enhanced Co-operation Package involves 210 police in Port Moresby and 64 public servants placed throughout the bureaucracy over five years.

In a briefing ahead of the meeting, Mr Downer said he did not believe Canberra could expand its commitment at this stage. "This meeting is really about getting a progress report on how the enhanced co-operation package is going," he said. "Police have only been on the beat for a week or so but we've had people working in the bureaucracy for some months now, so it's a good time to take a look at it."
Posted by: God Save The World || 12/13/2004 1:48:02 PM || Comments || Link || E-Mail|| [260 views] Top|| File under:
Europe
Basescu Wins Romanian Presidential Runoff
Reformist opposition candidate Traian Basescu won Romania's presidential runoff election, according to nearly complete returns Monday — a blow to the successors of the once-powerful communists who ruled for most of the period since the 1989 revolution. His opponent, Prime Minister Adrian Nastase, conceded defeat after results showed Basescu had won 51.23 percent of Sunday's vote, compared with Nastase's 48.77 percent. The results were based on 98.76 percent of the ballots counted. In a victory speech, Basescu pledged to fight corruption, restore press freedoms and prepare Romania to join the European Union by 2007. He said he would strengthen ties with the United States and Britain to guarantee Romania's security, while also seeking good relations with Russia and other former Soviet states.
Posted by: Fred || 12/13/2004 12:50:30 PM || Comments || Link || E-Mail|| [257 views] Top|| File under:
Ukraine Leader: U.S. Meddled in Election
Prime Minister Viktor Yanukovych accused the United States on Monday of meddling in Ukraine's internal affairs, claiming the Americans have financed his opponent's presidential campaign. Yanukovych, in an interview with The Associated Press, said the "interference" can be described as Western pressure intended to exert the will of the Americans on this country of 48 million.


How insidious! Guess we're not allowed to talk about democracy any more.

"The United States' meddling into Ukraine's internal affairs is obvious," he said. "It is appearing as the financing of Yushchenko's campaign." The Bush administration has spent more than $65 million in the past two years to aid political organizations in Ukraine. U.S. officials say the activities don't amount to interference in Ukraine's election but are part of the $1 billion the State Department spends each year trying to build democracy worldwide. No American funds were sent directly to Ukrainian political parties, U.S. officials say. "The financing is unacceptable," Yanukovych said.

Yanukovych said he "stands for democratic values propagated in the United States and for trade and cultural ties." He also distanced himself from the Kremlin, saying: "I've never used any help from any politicians but Ukrainian ones." "Russia remains Ukraine's strategic partner," he said, even as he stressed that political alliances "between Yanukovych and Russia do not exist."


And all that money and aid from Putin?
Posted by: Fred || 12/13/2004 12:11:56 PM || Comments || Link || E-Mail|| [252 views] Top|| File under:
Ukraine Reopens Yushchenko Poisoning Probe
Ukrainian lawmakers reopened their investigation Monday into Viktor Yushchenko's allegations that authorities tried to kill him, after doctors in Austria determined the presidential candidate had been poisoned by dioxin. The decision by a parliamentary commission followed a similar move by the country's prosecutor general on Sunday. Yushchenko had asked investigators to wait until after the Dec. 26 runoff so as not to influence the outcome of the vote. The commission will be led by Volodymyr Sivkovych, a lawmaker who has supported Prime Minister Viktor Yanukovych, Yushchenko's opponent in this month's election.
Posted by: Fred || 12/13/2004 12:05:04 PM || Comments || Link || E-Mail|| [264 views] Top|| File under:
Fifth Column
Moore Encourages Mental Illness
Via LGF:

Was tempted to post under Great White - so the dems problem is lack of self-esteem?

hits bottom, crashes through the floorboards, and bores through the Earth's mantle, headed for the core like a bloated black hole of massive, gravity-warping schtoopidity.

His latest freakish screed approvingly quotes one of his admirers, comparing conservatives/Republicans to domestic abusers. (Hat tip: Coco.)

We're going to need a shower after this.


Posted by: anonymous2U || 12/13/2004 5:20:47 PM || Comments || Link || E-Mail|| [426 views] Top|| File under:
Home Front: Politix
Dems to continue oversight effort - "Denial" of Election Results
Washington, DC, Dec. 13 (UPI) -- U.S. Senate Democrats Monday signaled they would continue to try and unofficially oversee the Bush administration. Sen. Byron L. Dorgan, D-N.D., and Minority Leader Harry Reid, D-Nev., announced several oversight hearings on a range of subjects next hear.


minority parties can schedule hearings, huh?


The minority party in Congress argued the Republican leadership has skirted its responsibility for administration oversight as defined in the Constitution.

But the hearings -- eight this year on subjects ranging from the deficit to U.S. contracting in Iraq -- have had little impact beyond political show because they are highly partisan affairs with no subpoena power.


Show-trials for W-bashing? Who'da thunk it? Schumer and Kennedy have to be in on this...
Posted by: Frank G || 12/13/2004 9:57:24 PM || Comments || Link || E-Mail|| [386 views] Top|| File under:
Democrat Electors As Dumb As Florida Voters
One of Minnesota's 10 presidential electors broke from the pack and cast a vote Monday for John Edwards, the Democratic vice presidential running mate for John Kerry. The other nine Minnesota members of the Electoral College voted for Kerry, who won the state's popular vote in November. After the state's Electoral College ceremony concluded, no one stepped foward as the Edwards voter. Most electors chalked the vote up as a mistake rather than a purposeful political statement.


Unbelievable. This is the real deal, and one of these party hacks can't even get it right. Is there some genetic thing in Democrats that leads them to find ballots too hard to fill out properly? Sheesh.


``I'm sure somebody made a mistake,'' said elector Michael Meuers of Bemidji. ``I'm certainly glad that the Electoral College is not separated by one vote.''


No kidding, genius. More at link.
Posted by: Laurence of the Rats || 12/13/2004 5:03:06 PM || Comments || Link || E-Mail|| [280 views] Top|| File under:
AP sez McCain's Steroids Thingy Makes Him Prez Contender in '08 (heh)
Sen. John McCain, the publicity-seeking straight-talking Republican who often challenges the GOP establishment, has taken on a headline-grabbing issue - steroids in baseball - and generated talk of a presidential bid in 2008.


Ohfergawdsake. GW hasn't even been inaugurated for this term yet.

Amid revelations about baseball's biggest names, McCain has threatened to push legislation early next year if Major League Baseball and the players do not clean up their act. McCain long has advocated harsher penalties for athletes caught using performance-enhancing drugs. The three-term senator from Arizona has earned a reputation as a go-to lawmaker, tackling campaign finance, the war on Iraq, federal spending and climate change.


Helluva job you do on that campaign finance reform, John.

It's little wonder that his foray into the baseball scandal has revived Republican speculation about McCain and the 2008 presidential race.


I didn't realize it was so easy, lol!
Posted by: .com || 12/13/2004 12:03:44 AM || Comments || Link || E-Mail|| [261 views] Top|| File under:
International-UN-NGOs
NGOs are a 'threat' to Belgian business
Keeping an eye on the Tranzis:


International pressure groups may pose a serious threat to the Belgian economy, it was reported on Monday. The Flemish daily newspaper De Tijd said the Comite R, which coordinates the work of the Belgian intelligence services, is worried about some NGOs who damage the reputation of Belgian companies. The fears were reportedly expressed by Comite R president Jean-Claude Delepiere in a closed session in front of the Belgian senate. Some members of the senate rejected the committee's view that NGOs — of which there are 1,400 or so in Brussels alone — amount to a threat. Senate president Anne-Marie Lizin, who is also the president of the parliamentary commission which monitors Comite R, said the concerns only applied to NGOs who conducted campaigns against businesses and gravely damaged their image.
Posted by: Seafarious || 12/13/2004 11:07:36 AM || Comments || Link || E-Mail|| [265 views] Top|| File under:
Southeast Asia
Fernando Poe pops vein
An action film star, who narrowly lost this year's Philippines presidential elections and then sought to nullify President Gloria Macapagal Arroyo's victory, has suffered a stroke and is in a coma, his spokesman said Sunday. Fernando Poe Jr. complained of dizziness while drinking and dining with friends and employees in his suburban Manila film studio. He was brought late Saturday to a hospital, where he was in an intensive-care unit, said his spokesman, Rep. Francis Escudero. "Initially, he thought it was only because he changed his eyeglasses but later he could no longer stand his dizziness," Escudero said. "He did not fall to the ground but his condition was no longer normal so we rushed him to the hospital." Poe, 65, later slipped into a coma and doctors needed to conduct more tests over the next 72 hours to predict his chances of recovery, Escudero told a press conference.
Posted by: Fred || 12/13/2004 2:31:35 PM || Comments || Link || E-Mail|| [310 views] Top|| File under:
Home Front: Culture Wars
Army ruling deals blow to sodomy law
An unpublished ruling by the U.S. Army's top court may herald the beginning of the end for the military's sodomy law.
The military has long outlawed sodomy under Article 125 of the Uniform Code of Military Justice, a prohibition on "unnatural carnal copulation with another person of the same or opposite sex, or with an animal." The rule, otherwise translated into a ban on oral and anal sex, even applies to private conduct off the military base, allowing the long arm of military law to stretch a little further than might be constitutional.
LGBT advocates challenged the military sodomy earlier this year in a case that went all the way to the highest military court, the Court of Appeals for the Armed Forces. In that case, Air Force Technical Sgt. Eric Marcum challenged his court martial, which was based on a number of Article 125 violations with other men. Since some of Sgt. Marcum's activities were possibly coerced, the court was not able to absolve him in the specific incident under review, a consensual episode with a subordinate.
In its ruling however, the high court took no position on the key question of whether the U.S. Supreme Court's 2003 ruling in Lawrence v. Texas effectively gutted the military's sodomy ban along with that of the Lone Star State. In fact, the court suggested that Lawrence could govern a military case under different circumstances.
Now, that case may have arrived. Basing its ruling on Lawrence, the U.S. Army Court of Criminal Appeals overturned the guilty plea of an Army specialist who had oral sex with a female civilian in the barracks. According to the Washington Post, the decision is the first to uphold a right to sexual privacy that trumps Article 125.
The fact that the man involved was accused of a heterosexual violation is irrelevant to the legal principles at issue. Oral sex is oral sex, and if Article 125 no longer applies to straight sex, it no longer applies to gay sex, either.
If the Pentagon appeals the ruling to the Court of Appeals for the Armed Forces, the high court will have another chance to consider the impact of Lawrence on the armed services.
The ruling coincides with a new lawsuit challenging the 1993 "don't ask, don't tell" ban on gay speech in the military. The issues of sodomy and "don't ask, don't tell" are separate, but related, since the ban on gay speech is supported by the more fundamental ban on gay actions. Taking away that support could weaken "don't ask" and could affect the outcome of Monday's challenge to the policy, brought before a federal court in Boston by a group of 12 ousted gay and lesbian service members.
Posted by: Anonymoose || 12/13/2004 9:48:34 PM || Comments || Link || E-Mail|| [498 views] Top|| File under:
Afghanistan/South Asia
Pakistani province revives capital punishment for children
Children as young as seven can be hanged in Pakistan's most populous province after a court overruled a federal law, which had abolished the death penalty for under-18s, a rights lawyer said on Tuesday. Capital punishment for minors was banned four years ago under legislation brought in by the military government of President Pervez Musharraf, which also created separate courts for juveniles. But Punjab province's Lahore High Court annulled the law in a judgement issued late on Monday, saying it encouraged young people to commit serious crimes such as murder and gang rape. "Any child of 7-12 years of age, if commits a serious crime like murder, now can be given death penalty by a court under the Pakistan Penal Code in Punjab province," Islamabad-based lawyer and child rights activist Anees Jillani said. Under the penal code brought back into force in Punjab, children over seven can be executed for murder, gang rape and drug trafficking, although judges can make exceptions up to the age of 12.

However the Lahore court's decision could be challenged in the Supreme Court, Jillani added. The judgement blamed the 2000 law for a rise in crime involving young people, saying it provided them immunity from capital punishment and release on probation after conviction. The law had "the tendency of not only encouraging persons below 18 to commit heinous crimes like murder, gang rape, terrorism and trafficking in narcotics etc but prompting the older people to incite their young ones to commit crimes," the judgment added. Special courts established for juvenile offenders in Punjab province would also be abolished. Jillani said the Lahore court had reopened a "settled" question as Pakistan had already ratified the UN Convention on the Rights of the Child, which defines a child as a person less than 18 years of age. The judgement may lead Pakistan's other three provinces to follow suit, he said. (Agence France-Presse)
Posted by: tipper || 12/13/2004 9:17:44 PM || Comments || Link || E-Mail|| [260 views] Top|| File under:
Africa: North
Fatwa Flood in Egypt
In the past, scholars of Islam used to gain prominence by issuing important fatwas (religious edicts) that were characterized by their objectivity and integrity. But things have changed. Today, fatwas in Egypt are issued just about daily to forbid anything from the internet and satellite dishes to mobile phones and yoga. "Most of the fatwas issued recently are stupid, silly and against any kind of modernity," said Ahmed Shawki Al Fangari, an Islamic researcher and a writer at Rose El Youssef magazine. "These fatwas are a strong indication of the ignorance and frivolity of their issuers who want to keep people away from other important issues like democracy and technology," he added.


Rule with an iron first and technological backwardness are the Way of Allan...

According to Al Azhar scholars, proper fatwas play a very important role in the everyday life of Muslims. "World and life circumstances change every day and fatwas are one of the means by which Islam adapts to this change," said Mohammed Abu Laila, a professor of Islamic Studies at Al Azhar University and a member of the Dar Al Iftaa committee, the Al Azhar body responsible for overseeing interpretations and fatwas. "There are issues in modern life that are not mentioned in the Koran and the Sunna and so fatwas try to find an answer to questions concerning these issues," he told the Middle East Times. Today, however, sheikhs and scholars are issuing strange fatwas almost daily in mosques, in newspapers, on radio and on television. One recent fatwa forbade the practice of yoga on the grounds that it is an ascetic Hindu practice. Another declared that Muslims should not use the internet because it makes them waste their time. Most recently, a fatwa announced that ironing women's pants was forbidden as women are not allowed to wear pants in Islam.


That little detail's about the only thing Islam's got going for it. I always say "Down with Pants! Up with Skirts!"

This kind of fatwa has proliferated due to the lack of credible muftis (fatwa issuers). While official muftis require official qualifications, as well as a number of years served at Al Azhar and membership in Dar Al Iftaa, these criteria do not apply to unofficial muftis.


In that case, shouldn't their fatwahs be unofficial, too? What happens if you just ignore them, or use them instead of three pebbles?


Continued on Page 49
Posted by: Brett_the_Quarkian || 12/13/2004 5:48:58 PM || Comments || Link || E-Mail|| [288 views] Top|| File under:
Home Front: Culture Wars
Spurned by 9/11 filmmaker, UC Irvine hosts trio of right-wing scumbags
Via Lucianne:

Every year, UC Irvine hosts what it proudly calls the Chancellor's Distinguished Fellows Lecture Series. Faculty and administration officials nominate these "distinguished fellows" through a popular vote, with Chancellor Ralph Cicerone making the final selection. This year, one of the school's top nominees was Michael Moore, famed director of Bowling for Columbine and Fahrenheit 9/11.

But Moore's flacks flaked, failing to contact UCI for a full two months, leaving the university with no choice but to invite a trio of speakers that is actually more controversial than Moore—but for all the wrong reasons.

Speaker No. 1 is former Spanish Prime Minister Jose Maria Aznar, who pushed his country into Iraq despite polls showing that more than 90 percent of Spaniards opposed the war. Spaniards despise Aznar for blaming the horrific March 11 Madrid train bombings, which killed 191, on Basque separatists before it was confirmed that Islamic terrorists were behind the act. His attempt to divert attention from Spain's role in Iraq led directly to his party losing the elections three days after the bombings and Spain's withdrawal from President Bush's ever-shrinking Coalition of the Willing.

In selecting distinguished fellows to speak on campus, UCI generally tries to find people who have never appeared anywhere else in Orange County. But in May, Chapman University presented Aznar with its Global Citizen Medal. A black-tie dinner honoring Aznar on May 15 raised more than a million dollars for the university, but organizer/GOP operative Mark Chapin Johnson told The Orange County Register, "The main reason to do this is to show support for a major ally."

-SNIP-

heheheheheheheHAHAHAHAHAHAHAHAHA!

All Hail the Holy Grail of "Diversity!"

Diversity for Me but not for Thee!
Posted by: anonymous2U || 12/13/2004 2:27:20 PM || Comments || Link || E-Mail|| [263 views] Top|| File under:
Africa: Subsaharan
Congo Struggles to Rout Rwandan Rebels
At a mountaintop market in eastern Congo, a Rwandan Hutu rebel demands cassava as bribes from children and elderly women who have climbed for hours with heavy loads — his militia still lording it over Congolese villagers despite international pressure to disarm. In the skies, a U.N. helicopter patrol spots nothing in a sweep over the remote villages of this mountainous region often preyed upon by the same Hutu militias.


Kinda sez it all, I guess...

Based at the small town of Walungu, peacekeepers and officials with the more than 11,000-member U.N. mission in Congo, known as MONUC, have taken on what looks like an increasingly daunting joint mission with the Congolese army: disarming Hutu militia fighters at the heart of 10 years of conflict in central Africa. The U.N. and Congolese forces risk reigniting large-scale conflict if they fail to disarm the fighters or if they generate armed resistance to their efforts. Last month, Rwanda — much tinier but far more powerful than its Western Europe-sized neighbor — threatened to invade Congo if the estimated 8,000-10,000 Hutu militia fighters still hiding in the forests there were not disarmed. Rwanda says the militia fighters include large numbers of Hutu extremists who first fled into Congo in 1994, escaping retribution for their roles in Rwanda's genocide of more than 500,000 people, mostly from the Tutsis minority. Although U.N. officials say they have found no proof of it, Rwanda claims the Hutu militias are attacking again, launching small-scale raids from longtime hideouts in eastern Congo.


UN officials seem to have a real hard time finding proof of invasions and atrocities. Maybe they should get out more...

Congo, in turn, accuses Rwanda of using the Hutu militia threat as a pretext for keeping financial control of resource-rich east Congo.


I hesitate to point this out, but, for all their faults, things like that didn't happen when Belchium ran things...


Continued on Page 49
Posted by: Fred || 12/13/2004 1:16:21 PM || Comments || Link || E-Mail|| [297 views] Top|| File under:
Home Front: Tech
NASA Chief Applies for Job at LSU (with $500K Salary, heh)
NASA Administrator Sean O'Keefe will resign this week, a government official said Sunday, and a spokesman for Louisiana State University said O'Keefe is a leading candidate to become a chancellor there. The committee looking for someone to fill the $500,000-a-year job running the campus in Baton Rouge, La., meets Thursday, and O'Keefe will make his case for the job, search committee chairman Joel Tohline said. O'Keefe has led the space agency for almost three years, a tumultuous period marred by the loss of the shuttle Columbia and its seven astronauts as well as budget battles and debates over the future of American space travel. The administrator plans to resign this week, said the government official, who did not want to be identified because the procedures for O'Keefe's departure still are not certain.

"The White House still has to decide how it wants to announce his departure," the official said. Despite O'Keefe's appointment with the search committee on Thursday, the official said his resignation is not linked with an offer from LSU. The official said the resignation probably will come earlier than the scheduled meeting in Louisiana. White House spokeswoman Suzy DeFrancis had no comment on O'Keefe's future. NASA spokesman Bob Jacobs said, "When the administrator is prepared to announce his future plans, he will tell us and the public."
Posted by: .com || 12/13/2004 12:06:02 AM || Comments || Link || E-Mail|| [254 views] Top|| File under:
Africa: North
1,000 Protesters Oppose Mubarak in Cairo
About 1,000 people gathered on Sunday, many with their mouths covered by yellow stickers reading "Enough," to protest the possibility that President Hosni Mubarak might run for a fifth term or that his son, Gamal, might succeed him. Later Sunday, hundreds of security forces surrounded the offices of Kamal Khalil, a veteran activist who spoke out against the Mubaraks at the protest. The police stayed four hours but did not make any arrests. Hosni Mubarak, 76, has been president since 1981, when he replaced the assassinated Anwar Sadat. His current six-year term ends in October, and he has not said whether he will run again. Some participants said the largely silent action — held in front of Egypt's Supreme Judiciary Court — was the first purely anti-Mubarak protest since he came to power.

"Enough. No more extensions. No heredity. No succession. Please Don't Kill Us," read one of the banners held by the protesters, who were cordoned off and outnumbered by riot police and senior police officials.


More at the link.
Posted by: Seafarious || 12/13/2004 10:02:20 PM || Comments || Link || E-Mail|| [257 views] Top|| File under:
Who's in the News
86
[untagged]
Bookmark
E-Mail Me
The Classics
The O Club
Rantburg Store
The Bloids
The Never-ending Story
Thugburg
Gulf War I
The Way We Were
Bio
Merry-Go-Blog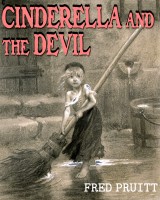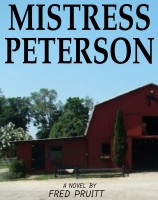 On Sale now!


A multi-volume chronology and reference guide set detailing three years of the Mexican Drug War between 2010 and 2012.

Rantburg.com and borderlandbeat.com correspondent and author Chris Covert presents his first non-fiction work detailing the drug and gang related violence in Mexico.

Chris gives us Mexican press dispatches of drug and gang war violence over three years, presented in a multi volume set intended to chronicle the death, violence and mayhem which has dominated Mexico for six years.
Click here for more information


Meet the Mods
In no particular order...


Steve White
Seafarious
Pappy
lotp
Scooter McGruder
john frum
tu3031
badanov
sherry
ryuge
GolfBravoUSMC
Bright Pebbles
trailing wife
Gloria
Fred
Besoeker
Glenmore
Frank G
3dc
Skidmark
Alaska Paul



Better than the average link...



Rantburg was assembled from recycled algorithms in the United States of America. No trees were destroyed in the production of this weblog. We did hurt some, though. Sorry.
3.237.71.247