Afghanistan
Islamic Emirate Calls for Diplomacy Over Durand Line
[TOLO]

Ungrateful assholes?


This comes as a senior commander of the Islamic Emirate in the east of Afghanistan earlier warned that they would not allow anymore fencing of

Durand Line

.

The Minister of Interior of Pakistan, Sheikh Rasheed Ahmad, in a video clip said that around 20 km of fencing along the Durand Line remained unfinished but will be completed soon.

"20 km fencing alongside Afghanistan's (Durand Line) remains incomplete. We have a 200 km border with Iran in Baluchistan- the fencing is completed there," he said.

Fencing along the Durand Line has recently raised tensions between Kabul and Islamabad, but Rasheed Ahmad said that the current Afghan government pledged that the Afghan soil will not be used against Pakistan.

"The Taliban promised us that the Afghan soil will not be used against Pakistan. But the expectations of the people in Nangarhar, Kunar and Nuristan are high. If you (Afghans) want to come from legal ways, there is no problem. But we have problems with those who enter via illegal ways," he said.

The Islamic Emirate stressed that the issue of the Durand Line should be solved through talks.

"The Islamic Emirate still prefers to resolve all issues ... through talks," said Bilal Karimi, deputy spokesman for the Islamic Emirate.

Analysts give various views about the fate of the Durand Line.

"If the Afghan sides claim to not recognize the Durand Line, it should provide documents to the UN to solve the issue" said Gen. Sama Sadat, a military veteran.

"The new remarks of the Pakistan Interior Ministry Sheik Rasheed indicate the continued stance of Pakistan which seeks to complete the fencing," said Tahir Khan, a Pakistani journalist.

The fencing of the Durand Line began in 2017.
Posted by: Frank G || 01/24/2022 00:00 || Comments || Link || E-Mail|| [10795 views] Top|| File under: Taliban/IEA
Turkish Charity pledges 80 tons of humanitarian aid to Afghanistan
[Khaama]

Talk is cheap. Wish biscuits?


A Turkish Charity called

Deniz Feneri Association

has pledged to be delivered to Afghanistan 80 tons of humanitarian relief material comprised of foodstuff, clothing, and medical supplies.

The relief assistance is part of the "Charity Train" announced by the Turkish President Recep Tayyip Erdogan to help the Afghan people in dire need.


Playing Ottoman big shot using borrowed money.

President Erdogan on Wednesday said that 70 tons of food, clothing, health, and emergency goods will be delivered to Afghanistan with the support of 10 non-governmental organizations under the coordination of Turkiye's Disaster and Emergency Management Presidency.

In response to Erdogan's call, the association has pledged to send to Afghanistan 80 tons of humanitarian aid, including rice, flour, tomato paste, tea, mufflers, blankets, berets, and winter clothing.

The aids announcement comes as over half of the Afghan population are in desperate need of life-saving aid especially during the freezing season of winter that has unfolded in the war-torn country.
Posted by: Frank G || 01/24/2022 00:00 || Comments || Link || E-Mail|| [10795 views] Top|| File under:
Africa Horn
Somalia's cabinet absolves ONLF as terrorist group
[Garowe] Somalia's cabinet on Sunday approved a resolution rescinding a decision that recognized

Ogaden National Liberation Front

[ONLF] as a terror organization, a move that had previously created a rift between the group and the government of Somalia.

During the administration of former Prime Minister Hassan Ali Khaire, the government of Somalia subjected ONLF to scrutiny following differences between the group and the regional leadership of the Somali region in Æthiopia.

From 2017 onwards, the group has been treated we

snuffies

in Somalia but has been fighting to clear its name. And on Sunday, the Somali cabinet also declared rendition on ONLF commander Abdikarim Qalbi Dhagah on August 28 to Æthiopia "illegal".

During voting, 21 ministers voted in favor of ONLF while one voted against and another one abstained. ONLF has been fighting the administration of Somali region President Mustafa Omer, who is accused of mistreating the group.

In a tweet, ONLF welcomed the decision adding that the cabinet did "justice" to the group. The group also termed the resolution by Somalia's cabinet as a landmark adding that the Ogaden region will forever cherish it.

"The Cabinet of Somalia has rescinded the decision of the previous Cabinet in 2017 which decreed that ONLF was a terrorist organization and the rendition of Abdikarin Sh Muse -An EC member was legal. Now The Cabinet acknowledged the miscarriage of justice that occurred," read the statement.

"ONLF commends The PM of Somalia and his cabinet. This is a historic landmark decision that the Somali people in Ogaden will cherish for centuries to come. This is a lesson to those who transgress against the just rights of peoples."

Æthiopia closely works with outgoing President Mohammed Abdullahi Farmaajo of Somalia and the group has been critical of the leadership of Prime Minister Abiy Ahmed. ONLF has been battling to seize power in the Somali region popularly known as Ogaden.
Posted by: trailing wife || 01/24/2022 00:00 || Comments || Link || E-Mail|| [10793 views] Top|| File under:
Africa Subsaharan
Ex-Niger Delta Militants Beg Oil Firms To Return To Region


One of the participants at the summit and ex-freedom fighter, Pastor Nature Dumale Kieghe said as ex-agitators, who keyed into the vision of the Interim Administrator, Presidential Amnesty Programme Col. Milland Dixon Dikio (rtd), they had resolved to work for a new and better Niger Delta.

He said: "It is important to sensitise our people to a peaceful Niger Delta and create a friendly environment that will attract development, Multinational companies and other foreign investors to the region.

"We, who once carried guns, are now here to preach the message of peace to our people in the region. Peace is the only way we can have the developed environment that we dream of. Peace is the only way to attract the multinationals, investors and also be gainfully employed".
Posted by: badanov || 01/24/2022 00:00 || Comments || Link || E-Mail|| [10795 views] Top|| File under:
Europe
Migrants at Hungary border become part of election campaign
[AlAhram] A group of migrants colonists huddles beside a small, smoky fire inside an abandoned building in northern Serbia, the last moments of warmth before they set out into the driving snow toward the razor wire, cameras and sensors of Hungary's electrified border fence.

A few hours later, they return, their efforts to cross through Hungary and toward Western Europa

...the land mass occupying the space between the English Channel and the Urals, also known as Moslem Lebensraum...
thwarted by the three-meter (10-foot) fence and heavy Hungarian police patrols which, after intercepting them, escorted them back across the border into Serbia.


via trebuchet


Continued on Page 49
Posted by: trailing wife || 01/24/2022 00:00 || Comments || Link || E-Mail|| [10794 views] Top|| File under: Moslem Colonists
The Grand Turk
Turkish journalist Sedef Kabas jailed before trial for Erdogan insult
Serious countries don't have laws against lèse-majesté.

[AlAhram] A well-known Ottoman Turkish journalist has been jugged
Drop the gat, Rocky, or you're a dead 'un!
pending a trial for insulting President His Enormity, Sultan Recep Tayyip Erdogan the First

...Turkey's version of Mohammed Morsi but they voted him back in so they deserve him. It's a sin, a shame, and a felony to insult the president of Turkey. In Anatolia did Recep Bey a stately Presidential Palace decree, that has 1100 rooms. That's 968 more than there are in the White House, 400 more than in Versailles, and 325 more than Buckingham Palace, so you know who's really most important...
, her lawyer said.

Sedef Kabas was taken into custody after she cited a proverb on television and social media referring to an ox. Under the insult law, tens of thousands have been prosecuted for targeting Erdogan since he became president in 2014 after more than a decade as prime minister.

Her lawyer, Ugur Poyraz, tweeted that she had been formally arrested during an appearance at court in Istanbul on Saturday. The judge accepted the prosecution argument that she posed a flight risk.

Kabas, 53, has hosted a series of high-profile TV shows over a career spanning three decades.

She was detained by police at her home in Istanbul early Saturday following her remarks on Tele 1 and Twitter.

Government figures condemned Kabas while opposition politicians defended her right to free speech.

``Insulting our nation's elected president with ugly and vulgar expressions is in fact an attack on the national will,'' tweeted Numan Kurtulmus, deputy head of the ruling party.

Opposition party leader Meral Aksener used a hashtag in support of Kabas. ``This mindset will go and justice will again come to The Sick Man of Europe Turkey


...just another cheapjack Moslem dictatorship, brought to you by the Moslem Brüderbund...


,'' she wrote.

The charge of insulting the president carries a maximum four-year prison term.

Since 2014, more than 35,500 cases have been filed over insulting Erdogan, resulting in nearly 13,000 convictions, according to figures from the Justice Ministry.

Turkey has come under international pressure to change the legislation. In October, the European Court of Human Rights said a man's freedom of expression was violated when he was detained in 2017 under the insult law.
Posted by: trailing wife || 01/24/2022 00:00 || Comments || Link || E-Mail|| [10795 views] Top|| File under: Sublime Porte
Home Front: WoT
Unearthed: The secret behind America's most terrifying killing spree. Seventeen innocents were seemingly slaughtered at random... but a major documentary series uncovers the real motive of the shootings that shocked the world 20 years ago
John Allen Muhammad

and

Lee Malvo

were the infamous Washington snipers


The pair killed 17 people across the US during a ten-month rampage in 2002


Muhammad was executed by lethal injection in 2009 and Malvo is behind bars


Their story is told in Channel 4 documentary 'I, Sniper: The Washington Killers'

For more than three weeks in October 2002, warped Gulf war veteran John Muhammad and his teenage accomplice Lee Malvo cowed the American capital and its suburbs as they indiscriminately shot 13 residents with their Bushmaster rifle from the boot of their car.

The big-budget six-part series, more than four years in the making and including interviews with up to 300 people, reveals for the first time that the two men were gay lovers. The motivation for the killings was the older man's obsession with getting revenge on his ex-wife for his defeat in a custody battle.

It is now nearly 20 years since the Washington snipers held America hostage. Muhammad, a black American, was executed by lethal injection on November 10, 2009, at Greensville Correctional Centre in Virginia.

However, Malvo, now 36, is still serving multiple life sentences at the supermax prison Red Onion State, and he agreed to be interviewed at length for the series.

Both men came from dysfunctional families: Muhammad was raised by an aunt in Baton Rouge, Louisiana. He had been found clinging to the body of his mother after she died of cancer when he was three, while Malvo was abandoned by his Jamaican parents Leslie and Una on the Caribbean island of Antigua, where he scratched a living selling bootleg CDs.

After joining the U.S. army, Muhammad rose to the rank of sergeant, but he also got involved in black nationalist organisation the

Nation Of Islam

and changed his surname from Williams to Muhammad. However, serving in the Gulf War changed him, according to his second wife, Mildred, the mother of his three children.

'I believe something happened in Desert Storm,' she tells the film-makers.

In 1999, after 14 years of marriage, the couple separated, driven apart by his aggressive behaviour and incessant womanising.

The following year, Muhammad kidnapped his three children, and fled to Antigua. It was only after he returned to the U.S. to live in Bellingham, a town in Washington state near the U.S. border with Canada, that the police caught up with him.

A subsequent court hearing on September 4, 2001 — in which Muhammad discovered Mildred had divorced him in his absence — granted his ex-wife full custody of their children and proved the catalyst for his murder spree.

Mildred attended court with their former accountant, Isa Nichols, who had become a close friend, and it was Isa's niece who became the snipers' first victim.

By now, Muhammad had recruited his partner in crime, Lee Malvo, then 15, whom he had met by chance in Antigua.

On Muhammad's advice, Malvo read military and history books, and listened to speeches by Nation of Islam leader Louis Farrakhan and Muslim minister Malcolm X.

The older man — who had earned his Expert Rifleman's Badge in the army — began training his protege to become a sniper, taking him to a shooting range, and working out with him at the YMCA to get him into peak physical shape.

Malvo's mother, Una, had not given up on him, however, and she arrived in Washington two months later in search of her son.

The teenager was apprehended by Border Patrol at the YMCA and, before returning him to his mother's custody, immigration officers took his fingerprints and entered them into their database. It was these prints which would ultimately lead to his downfall.

But Mrs Malvo failed to hold on to her son for long. He was soon reunited with Muhammad and at 7pm, on February 16, 2002, they claimed their first victim.

According to Malvo, the idea was to commit so many random killings that when Muhammad got round to targeting his ex-wife, no one would link him to her murder.


All the details of the murders and the FBI hunt at the link.
Posted by: Skidmark || 01/24/2022 02:27 || Comments || Link || E-Mail|| [10799 views] Top|| File under:
Israel-Palestine-Jordan
Islamic Jihad stages massive pro-Iran, anti-Saudi rally in Gaza
[IsraelTimes] Hamas tries to distance itself from Islamic Jihad's potentially embarrassing display of support for Yemen's Houthi rebels

The Gazoo
...Hellhole adjunct to Israel and Egypt's Sinai Peninsula, inhabited by Gazooks. The place was acquired in the wake of the 1967 War and then presented to Paleostinian control in 2006 by Ariel Sharon, who had entered his dotage. It is currently ruled with an iron fist by Hamaswith about the living conditions you'd expect. It periodically attacks the Hated Zionist Entity whenever Iran needs a ruckus created or the hard boyz get bored, getting thumped by the IDF in return. The ruling turbans then wave the bloody shirt and holler loudly about oppression and disproportionate response...
Strip's

Hamas, the well-beloved offspring of the Moslem Brotherhood,

rulers on Sunday tried to distance themselves from a protest staged by a pro-Iranian terror group that harshly attacked Saudi Arabia
Continued on Page 49
Posted by: trailing wife || 01/24/2022 04:16 || Comments || Link || E-Mail|| [10793 views] Top|| File under: Palestinian Islamic Jihad
Syria-Lebanon-Iran
Biden Admin Withholds Secret Iran Agreement From Congress
[WFB h/t Insty] The Obamaites still trying to appease Iran. You KNOW Kerry's hip deep in this shit
The Biden administration is withholding a "secret agreement" with Iran from Congress as negotiations over a revamped nuclear deal continue in Vienna, according to two Republican lawmakers.

Reports emerged late Friday that Russia proposed an interim nuclear deal to Iran with the knowledge of U.S. officials. The deal would reportedly lift some sanctions on Iran in exchange for a limited set of restrictions on the country's nuclear program. Russia offered the deal to Iran on the sidelines of ongoing negotiations in Vienna, according to NBC News, which first reported on the document. Tehran is said to have rejected the interim deal, saying that it prefers a large-scale agreement that will provide it with billions in cash windfalls. Republican lawmakers say details of the agreement are being kept from Congress.

"Russia sent a secret agreement to Iran," Rep. Michael McCaul (R., Texas), lead Republican on the House Foreign Affairs Committee, told the Washington Free Beacon on Friday during a press call. "Russia is trying to take the lead now in the negotiations with Iran. This is a secret agreement. We haven't seen it."

The existence of this document indicates that the United States and international partners are eyeing an alternative interim agreement with Iran as efforts to ink a revamped version of the 2015 accord stall due to Iran's increasingly hardline stance. Republicans in Congress say that, during the past year, the Biden administration has ignored requests for briefings on the status of talks and what a new deal will look like. The Free Beacon first reported last week that the Biden administration is obstructing more than a dozen congressional investigations into the negotiations and sanctions relief.

The Biden administration is required to present any new deal to Congress before it is signed due to a 2015 law, the Iran Nuclear Deal Review Act, that was passed after the Obama administration skirted congressional oversight to sign the original accord.

"Reports that the Biden administration is working with the Russians on a secret nuclear agreement with Iran are doubly concerning," Rep. Mike Gallagher (R., Wis.), a member of the House Armed Services Committee, told the Free Beacon. "First, they create a conflict of interest with Russia as we are trying to prevent an invasion of Ukraine. Second, preemptive sanctions relief, and failure to transmit an interim agreement to Congress, would violate the Iran Nuclear Agreement Review Act. The administration needs to end their simultaneous surrender to Russia and Iran before it's too late."

Rep. Elise Stefanik (R., N.Y.), chair of the House Republican Conference, said during Friday's call that the Biden administration is more secretive about negotiations than the Obama administration.

"In the Obama era they tried to communicate with members of Congress to try to convince us—they didn't—that it was a good deal," Stefanik said. "But there has been virtually no communication with the Biden admin and House Republicans on important committees related to this issue."

Secretary of State Antony Blinken, during a Friday press conference after a meeting with Russia's foreign minister, said the United States hopes that Moscow will use its influence with Iran to push it into accepting a new deal.

"I have to say that Russia shares our sense of urgency, the need to see if we can come back into mutual compliance in the weeks ahead," Blinken said. "And we hope that Russia will use the influence that it has and relationship that it has with Iran to impress upon Iran that sense of urgency, and equally, that if we're unable to do that because Iran refuses to undertake the obligations that are necessary, that we will pursue a different path in dealing with the danger posed by Iran's renewed nuclear program."

McCaul also disclosed on the press call that unclassified estimates indicate Iran is "on the cusp of their enrichment to nuclear grade" material and will have a functional "nuclear bomb within the next year to a year and a half."

As negotiations took place during the past year, Iran amplified its enrichment of uranium—the key component in an atomic bomb—to historically high levels. It also has continued work on ballistic missiles and other advanced equipment that can supplement its nuclear program.

If a new deal with the United States is reached, Iran will see all economic sanctions imposed on it by the Trump administration removed. This includes sanctions on Iran's oil sector, a key source of cash for the regime.
Posted by: Frank G || 01/24/2022 08:51 || Comments || Link || E-Mail|| [10799 views] Top|| File under: Govt of Iran
Who's in the News
35
[untagged]
5
Commies
3
Taliban/IEA
2
Houthis
2
Mob Rule
2
Moslem Colonists
1
Hayat Tahrir al-Sham (al-Nusra)
1
Islamic State
1
Palestinian Islamic Jihad
1
Human Trafficking
1
Narcos
1
Govt of Iran
1
Govt of Iran Proxies
1
al-Shabaab (AQ)
1
Tin Hat Dictators, Presidents for Life, & Kleptocrats
1
Sublime Porte
Bookmark
E-Mail Me
The Classics
The O Club
Rantburg Store
The Bloids
The Never-ending Story
Thugburg
Gulf War I
The Way We Were
Bio
Merry-Go-Blog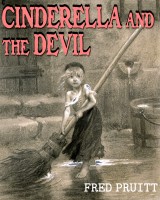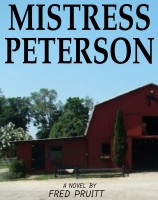 On Sale now!


A multi-volume chronology and reference guide set detailing three years of the Mexican Drug War between 2010 and 2012.

Rantburg.com and borderlandbeat.com correspondent and author Chris Covert presents his first non-fiction work detailing the drug and gang related violence in Mexico.

Chris gives us Mexican press dispatches of drug and gang war violence over three years, presented in a multi volume set intended to chronicle the death, violence and mayhem which has dominated Mexico for six years.
Click here for more information


Meet the Mods
In no particular order...


Steve White
Seafarious
tu3031
badanov
sherry
ryuge
GolfBravoUSMC
Bright Pebbles
trailing wife
Gloria
Fred
Besoeker
Glenmore
Frank G
3dc
Skidmark



Better than the average link...



Rantburg was assembled from recycled algorithms in the United States of America. No trees were destroyed in the production of this weblog. We did hurt some, though. Sorry.
3.235.180.193

Help keep the Burg running! Paypal: