Afghanistan
EU Denies Recognition of Talib Govt, Pledges Engagement
[ToloNews] The European Union
...the successor to the Holy Roman Empire, only without the Hapsburgs and the nifty uniforms and the dancing...
said that it would not recognize the current Afghan government but pledged to remain engaged in order to avert economic and social collapse in Afghanistan.

In a statement issued by the European Commission following the 13th ASEM Summit via videoconference, the EU's president von der Leyen said that the world needed to stand by the people of Afghanistan.

"Finally, we have decided to strengthen our engagement on issues affecting regional stability. And this brings me to my last point: That is Afghanistan. The European Union does not recognize the new regime... but we need to prevent the imminent economic and social collapse that the country faces," she said.

"We need to stand by the people of Afghanistan. This is why, last month, we announced a package worth EUR 1 billion, including EUR 300 million in humanitarian aid
. The European Union will keep on engaging with the countries in the region," Leyen added.

The summit was hosted by Cambodia, in which the leaders of 20 Asian governments and 30 European states participated.

The delegation of the Islamic Emirate is meeting with the representatives of the US and European countries on Nov 27th and 29th this month in the Gulf state of Qatar
...an emirate on the east coast of the Arabian Peninsula. It sits on some really productive gas and oil deposits, which produces the highest per capita income in the world. They piss it all away on religion, financing the Moslem Brotherhood and several al-Qaeda affiliates. Home of nutbag holy manYusuf al-Qaradawi...
According to the foreign ministry, the reopening of the embassies would be part of the negotiations in the meeting.

The ASEM summit mainly focused on cooperation, interest and engagement between Europa

...the land mass occupying the space between the English Channel and the Urals, also known as Moslem Lebensraum...
and Asia.

The European and Asian leaders exchanged views on the Covid-19 outbreak and economic issues.

"For more than 25 years, the Asia-Europe Meeting has been the most comprehensive partnership forum between Asia and Europe. It has helped us tackle some of the big challenges of the day," Leyen was quoted by the European Commission in a

blurb

. "In the years to come, this partnership will be even more important to recover from the pandemic. Together, we need to rebuild a more sustainable and equitable world, and we need to strengthen multilateralism. Because Asia and Europe are closely connected and together, we have significant weight in the world."
Posted by: trailing wife || 11/28/2021 00:00 || Comments || Link || E-Mail|| [54 views] Top|| File under: Taliban/IEA
Africa Horn
Somali migrants return from Libya
[Garowe] At least 32 Somalis have been facilitated by the

International Organization Migration

[IOM] back home after a long stint in Libya, a country that has been struggling with internal political wrangles.

Quite a number of Somalis have been living in Libya, a once stable country in northern Africa, before the fall of Muammar Qadaffy

...a reminder that a single man with an idea can change an entire nation, usually for the worse...
. Just like Somalia, Libya has been battling with internal political wrangles.

"Currently, there are nearly 6,000 Somali migrants colonists in Libya, many of whom are still stranded," said Federico Soda, Chief of Mission, IOM Libya. "The VHR program is a lifeline for these migrants colonists opting to return home and rebuild their lives."

Reports indicate that 10 migrants colonists arrived in Mogadishu and 22 in Hargeisa, on 18 and 23 November, respectively. Upon their arrival in the country, the 32 returnees were received by staff from IOM Somalia and provided with post-arrival assistance including basic medical, psychosocial, and counseling support.

The returnees are also eligible for in-kind reintegration support which can be in the form of social, psychosocial, and economic assistance. Child migrant returnees qualify for assistance enabling them to return to school. Livelihood support can also be extended to the families of minors.

Mariam Yassin, the Special Envoy for Moslem colonists Migrants and Children's Rights in the Office of the Federal Prime Minister of Somalia, welcomed the group of 10 returnees at Mogadishu's Aden Adde International Airport.

"It was an overwhelming experience for all of us to see you back home. However,


a person who gets all wrapped up in himself makes a mighty small package...


there are so many young men and women stranded in Libya, and a lot still needs to be done in terms of prevention. Every migrant has the right to go back home in a safe and dignified manner," she said.

Twenty-two-year-old Mohammed Abdi Hussein was one of the 10 returnees. He had left Mogadishu with the intention of reaching Europe. The journey took him through Æthiopia, then Sudan, and into the Libyan desert where smugglers demanded that his parents transfer more money or else they would kill him.

Not long after, "they told us they would take us on a boat and that we would reach Europe." But that was not to be. "After months in the desert, we were taken to a house in Tripoli


...a confusing city, one end of which is located in Lebanon and the other end of which is the capital of Libya. Its chief distinction is being mentioned in the Marine Hymn...


. Then suddenly, they hid from us, and I never saw them again," Mohammed said.

Left to his own devices, Mohammed said he decided to continue with his journey. "I tried to join a group of Somali migrants colonists sailing on a boat to

Italia

. The boatmen took $1,000 USD from me. When the boat was about to sail, we were apprehended by the Libyan Coast Guard and taken to prison."
Posted by: trailing wife || 11/28/2021 00:00 || Comments || Link || E-Mail|| [87 views] Top|| File under: Migrants/Illegal Immigrants
Africa North
Police fire tear gas at anti-government protesters in Burkina
[AlAhram] Police in

Burkina Faso




...The country in west Africa that they put where Upper Volta used to be. Its capital is Oogadooga, or something like that. Its president is currently Blaise Compaoré, who took office in 1987 and will leave office feet first, one way or the other...


fired tear gas to disperse hundreds of protesters at an unsanctioned anti-government rally in the capital on Saturday, an AFP journalist reported.

Anti-riot police fired tear gas to prevent the demonstrators from gathering for the rally in a square in the centre of Ouagadougou, where substantial police and security forces had been deployed and all shops closed.

The crowds had wanted to demonstrate against the failure of President Roch Marc Christian Kabore to quell jihadist violence that has engulfed the country, but city authorities banned the gathering.

One of the protesters, 28-year-old Fabrice Sawadogo, said that "after seven years of failure to prevent the terrorist attacks... it is time to ask the government to go."

The "incompetent" administration "has to admit it has failed," he said.

An alliance of three groups called the November 27 Coalition had called for people to take to the streets on Saturday "in a peaceful atmosphere to denounce growing insecurity and demand the departure" of Kabore.

But other civil society groups distanced themselves from the protests, refusing, they said, "to be complicit with those who want to push the country into chaos".

Kabore has been facing mounting anger over failures to stem a jihadist insurgency that swept in from neighbouring Mali.

Groups linked to al-Qaeda and the so-called Islamic State

...formerly ISIS or ISIL, depending on your preference. Before that they were al-Qaeda in Iraq, as shaped by Abu Musab Zarqawi. They're really very devout, committing every atrocity they can find in the Koran and inventing a few more. They fling Allah around with every other sentence, but to hear western pols talk they're not really Moslems....
group have plagued the landlocked Sahel nation since 2015, killing about 2,000 people and displacing 1.4 million from their homes.

An attack on November 14 saw hundreds of fighters storm a gendarmerie camp at

Inata

in the north of the country, killing 53 police and four others.

It was the biggest daily loss among the security forces in the history of the insurgency.
Posted by: trailing wife || 11/28/2021 00:00 || Comments || Link || E-Mail|| [188 views] Top|| File under:
Europe
Germany: Post-Merkel government set to ease migration, citizenship rules
The necessary number of German voters will be getting what they voted for, good and hard. May the price of their choice not be too high for all who have to pay it.

[DW] Dual citizenship, family reunions for refugees and more visa opportunities are a few of the pledges made by the parties of the new coalition. Activists and state integration ministers alike had long backed such changes.

Among the promises made in the 177-page coalition agreement, which was announced by the center-left Social Democrats (SPD), the environmentalist Greens and the neoliberal Free Democrats (FDP) on Wednesday, is a radical overhaul to German citizenship and migration laws.

"We want a new beginning in migration and integration policy as is right for a modern country of immigration," the text reads.
Continued on Page 49
Posted by: trailing wife || 11/28/2021 00:00 || Comments || Link || E-Mail|| [106 views] Top|| File under: Migrants/Illegal Immigrants
Iraq
Hundreds of Kurdish migrants arrive in Erbil from Belarus
[Rudaw] Hundreds of migrants colonists from across the Kurdistan Region arrived in Erbil early Saturday morning in the fourth repatriation flight organized by both the Kurdish and Iraqi governments. A fifth flight is scheduled to land later in the day.

A flight carrying about 400 migrants colonists arrived in the Kurdish capital at 5:00 am.

"We will return another 400 people who have been stranded on [the] Belarus-Poland border tomorrow [Saturday]," Jotiar Adil, spokesperson for the Kurdistan Regional Government (KRG), said in a tweet late Friday.

Another flight, which is expected to land in the upcoming hours, will carry about 430 Iraqi and Kurdish migrants colonists, spokesperson for Iraq's Foreign Ministry Ahmed al-Sahaf said on Friday.

At least 8,000 Kurds have traveled to Belarus with the help of Kurdish smugglers, attempting to gain access to western Europe, which has fortified itself against the wave of migration and accused Minsk of luring desperate migrants colonists to the border in protest of sanctions.

The migrants colonists, stuck on the frontier between Polish and Belarusian forces, were fenced in with no food or water and fearing for their lives as temperatures drop.

"It is all a tragedy ... the police of that country [Belarus] uses you only, its nothing else," a Kurdish migrant from Ranya told Rudaw's Ranja Jamal at Erbil International Airport as his little daughter surrounded him.

Another migrant spoke of the violence faced on the border.

"The Lithuanian police electrocuted me for an hour and 20 minutes. The Belarus police put their foot on my friend and drowned him in the water," Burhan Mohammed told Rudaw's Payam Sabrast from the airport.

Another friend of Mohammed's was taken by the Lithuanian forces. "We don't know what happened to that friend until this minute," he said.

Iraq began registering its nationals in Belarus and offering flights home for those who are willing to return earlier this month. Two flights landed in Erbil in the early hours of Friday. The first flight repatriated 430 Iraqi and Kurdish migrants colonists.

The exodus of Kurds is part of a migrant crisis that has led European nations to fortify their borders. Tensions are high between Belarus and Europe. Minsk has been accused of exploiting the migrants colonists and using them as a pressure tactic against the European Union

...the successor to the Holy Roman Empire, only without the Hapsburgs and the nifty uniforms and the dancing...
in answer to sanctions. Poland has refused to take in any migrants colonists, instead calling on them to return home. At least 13 people have died on the Belarus-Poland border.

Another 27 people, who are believed to be mostly Kurdish, including three children, died in the deadliest migrant boat tragedy between

La Belle France

and the United Kingdom on Wednesday night. Baran Hamadamin, 24, who was on her way to reunite with her fiancé in the UK was among those who drowned.


Posted by: trailing wife || 11/28/2021 00:00 || Comments || Link || E-Mail|| [92 views] Top|| File under: Migrants/Illegal Immigrants
Iraq second biggest customer for Iran's increased exports
[Rudaw] Iran's exports in the past eight months increased by 40 percent in dollar value compared to the same period last year with Iraq coming second on the list of countries importing goods from the Islamic Theocratic Republic, according to official customs data released on Saturday.

The director general of Iran's customs office, Mehdi Mirasharfi, on Saturday told Iranian state media that his country has increased its exports in the past eight months by 40 percent, noting that petrochemical products were the main export, accounting for 43 percent of total exports, by value.

China was the top importer of Iranian goods, largely buying petrochemicals.

"The five major export destinations of Iranian goods are China... worth $9.1 billion, Iraq... worth $6.1 billion," followed by The Sick Man of Europe Turkey


...the occupiers of Greek Asia Minor...


, the United Arab Emirates, and Afghanistan, state media quoted Mirasharfi as saying.

Iran's economy and trade shrank drastically under the coronavirus (aka COVID19 or Chinese Plague)
...the twenty first century equivalent of bubonic plague, only instead of killing off a third of the population of Europe it kills 3.4 percent of those who notice they have it. It seems to be fond of the elderly, especially Iranian politicians and holy men...
pandemic and United States sanctions, but it has begun to improve. "Iran's economy witnessed a moderate recovery in 2020/21 following more than two years of recession," the World Bank reported last month, crediting COVID measures and rebounding oil production. The bank predicts "modest" growth.

Iraq's main purchases from its neighbor are agricultural products, engineering services, construction materials, and energy, such as electricity and natural gas. Baghdad has received waivers from Washington allowing it to buy Iranian electricity and natural gas.

Earlier this year, Iran

...Formerly a fairly civilized nation ruled by a Shah, it became a victim of Islamic revolution in 1979...
said they had exported $11 billion worth of food and agricultural products to Iraq in five years. In 2019, Iraq accounted for around $9 billion of Iran's $12.5 billion in exports.

Travel and trade between the neighbours was hard hit by the coronavirus. Iran fast became the regional epicenter and one of the world's worst-hit countries by the pandemic after recording its first case in Qom in February of last year. As cases of infection began to seep into Iraq - many of which were people who had returned from Iran - Baghdad began restricting travel, shutting its five main border crossings with its eastern neighbor in mid-March 2020. The Kurdistan Region at times closed its border to tourists, though trade continued normally.


Posted by: trailing wife || 11/28/2021 00:00 || Comments || Link || E-Mail|| [44 views] Top|| File under: Govt of Iran
Israel Unveils 'Secret' Commando Unit in Gaza
[AAWSAT] The Israeli Army Command has revealed that a secret commando war unit had operated in the Gazoo
...Hellhole adjunct to Israel and Egypt's Sinai Peninsula, inhabited by Gazooks. The place was acquired in the wake of the 1967 War and then presented to Paleostinian control in 2006 by Ariel Sharon, who had entered his dotage. It is currently ruled with an iron fist by Hamaswith about the living conditions you'd expect. It periodically attacks the Hated Zionist Entity whenever Iran needs a ruckus created or the hard boyz get bored, getting thumped by the IDF in return. The ruling turbans then wave the bloody shirt and holler loudly about oppression and disproportionate response...
Strip during the war last May.

This revelation came when the army command decided to honor the secret units that operated in the enclave in the recent war, Yedioth Ahronoth reported on Thursday.

Army Chief of Staff General Aviv Kochavi will honor the unit members, the newspaper added.

"These are previously undisclosed units that carried out major, complex and secret operations in Gaza during the last war," Kochavi was quoted as saying.

He will also honor combat and intelligence units for operating in Gaza and other fronts, Ynet news noted.

Military sources refused to give any information that would reveal anything about the nature of the unit's work and what makes it different from the other units.

However,


the difference between stupidity and genius is that genius has its limits...


they affirmed that it mastered the sensitive and risky operations, and for this reason, it will be granted an award of excellence.
Posted by: trailing wife || 11/28/2021 00:00 || Comments || Link || E-Mail|| [88 views] Top|| File under: Hamas
2 US defense officials say Israel hacked Iran's gas system last month — NYT
Oh those adorable New York Times journalists and their endless frissons when they publish this kind of thing.

[IsraelTimes] Cyber assault on Iranian fuel system was followed by hack of Israeli LGBTQ dating site, pointing to new trend of attacks against soft targets, New York Times. reports

Israel carried out a cyber attack against Iran's nationwide fuel system last month, two United States defense officials told the New York Times


... which still proudly displays Walter Duranty's Pulitzer prize...
Continued on Page 49
Posted by: trailing wife || 11/28/2021 00:00 || Comments || Link || E-Mail|| [70 views] Top|| File under: Govt of Iran
PA steps up crackdown on Hamas, Islamic Jihad members
[JPost]

Paleo Unity Fever™, catch it!




The alternative being surrendering the West Bank to become a second Hamas fiefdom. About time they stopped fussing about The Joooooos and started focussing on their existential enemy.

The Palestinian Authority has stepped up its security crackdown on members of Hamas and other Palestinian factions in the West Bank, drawing sharp criticism from the groups, political activists and human rights organizations.

In separate statements, Hamas, Palestinian Islamic Jihad (PIJ) and the Popular Front for the Liberation of Palestine (PFLP), whose members are the prime targets of the ongoing clampdown, called for an end to the measures taken by the PA security forces.

A PA official in Ramallah said that the security measures were designed to "enforce law and order" and "prevent attempts by thugs and armed gangs to undermine the Palestinian Authority and disturb the peace."

The official dismissed accusations that the PA leadership was exploiting the security crackdown to target political rivals and silence critics.

In the past week, PA security officers prevented Hamas, PIJ and PFLP supporters from carrying their flags and banners in public. The officers also arrested several Hamas and PIJ members in different parts of the West Bank.

On Friday, PA plainclothes security officers intercepted a funeral procession in Bethlehem and confiscated flags and banners belonging to Hamas, PIJ and PFLP.

The incident took place during the funeral of 14-year-old Amjad Abu Sultan, who was killed by IDF soldiers last month as he was trying to throw a Molotov cocktail at Israeli vehicles from an area that overlooks Route 60. His body was handed over to the Palestinians last week.

On Thursday, PA security officers raided the town of Tammun in the Jenin area and confiscated PIJ banners during a reception held by the group for Azmi Bani Odeh, a local resident who had just been released from Israeli prison.

Odeh was arrested by Israeli authorities shortly after his brother, Saddam, was killed during a clash with IDF soldiers. Saddam, 26, was known as a leading PIJ activist.

Earlier last week, PA security officers attacked a number of Palestinians during a reception in Ramallah for Mu'tasem Zaloum, a Hamas member who was released from Israeli prison. The officers confiscated Hamas flags and summoned several participants for interrogation. They also used tear gas to disperse the Hamas supporters.

A similar incident took place in the village of Bala'ah, near Tulkarm, where Palestinian security forces prevented residents from holding a reception for Hani Barabrah, another Hamas activist released from Israeli prison.
Posted by: Frank G || 11/28/2021 00:00 || Comments || Link || E-Mail|| [105 views] Top|| File under: Palestinian Authority
Who's in the News
27
[untagged]
5
Islamic State
4
Sublime Porte
3
Antifa/BLM
3
Migrants/Illegal Immigrants
2
Tin Hat Dictators, Presidents for Life, & Kleptocrats
2
Govt of Iran
1
Commies
1
Mob Rule
1
Human Trafficking
1
Taliban/IEA
1
Devout Moslems
1
Govt of Sudan
1
Narcos
1
Hamas
1
Govt of Pakistain Proxies
1
Palestinian Authority
1
Moslem Colonists
Bookmark
E-Mail Me
The Classics
The O Club
Rantburg Store
The Bloids
The Never-ending Story
Thugburg
Gulf War I
The Way We Were
Bio
Merry-Go-Blog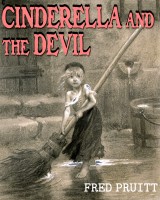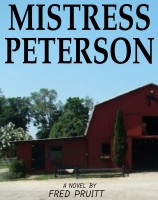 On Sale now!


A multi-volume chronology and reference guide set detailing three years of the Mexican Drug War between 2010 and 2012.

Rantburg.com and borderlandbeat.com correspondent and author Chris Covert presents his first non-fiction work detailing the drug and gang related violence in Mexico.

Chris gives us Mexican press dispatches of drug and gang war violence over three years, presented in a multi volume set intended to chronicle the death, violence and mayhem which has dominated Mexico for six years.
Click here for more information


Meet the Mods
In no particular order...


Steve White
Seafarious
Pappy
lotp
Scooter McGruder
john frum
tu3031
badanov
sherry
ryuge
GolfBravoUSMC
Bright Pebbles
trailing wife
Gloria
Fred
Besoeker
Glenmore
Frank G
3dc
Skidmark
Alaska Paul



Better than the average link...



Rantburg was assembled from recycled algorithms in the United States of America. No trees were destroyed in the production of this weblog. We did hurt some, though. Sorry.
3.239.4.127

Help keep the Burg running! Paypal: