Afghanistan
We will suppress those who defend gains of past two decades: Taliban
[KhaamaPress] Chief of Army Staff of the Taliban

...mindless ferocity in a turban...
Fasihudin said that they will suppress all who defend the gains of the past two decades under the name of specific ethnic groups or resistance in Afghanistan.

Those who defend democracy in Afghanistan and oppose the Taliban will also be suppressed.


"Back to the 7th Century with Hi-Luxes!"


Though he did not directly name any group, he is probably meant the resistance front led by Ahmad Masoud in Panjshir province.

The front which was finally defeated by the Taliban after 15 days, was created by former vice-president Amrullah Saleh and son of the slain Ahmad Shah Masoud.

The chief of Army staff said these people are disturbing security and want bloodshed in Afghanistan.

Fasihudin who was talking to a gathering in Kabul on Wednesday, September 15 said that consultations over creating an Afghan national army are going on and will establish a potent army.



Fasihudin

who is also known as the conqueror of the northern province of Afghanistan is one of the toughest military leaders of the Islamic Emirate of Afghanistan.
Posted by: trailing wife || 09/16/2021 03:10 || Comments || Link || E-Mail|| [336066 views] Top|| File under: Taliban/IEA
Taliban Says it Will Build Regular Army, Include Former Members
[ToloNews] Two weeks after the announcement of members of a Taliban

...Arabic for students...
caretaker government, the Taliban government's acting army chief of staff, Qari Fasihuddin, on Wednesday said they are working to form a "regular" and "strong" army.

Fasihuddin said the plan to form the army will be finalized soon.

"Our dear country should have a regular and strong army to easily defend and protect our country," he said.

Talking to TOLOnews, Fasihuddin said the soldiers and officers of the former government will also be recruited for the new army.

He said the Taliban will stand against any internal or external security threats.

"Those who have received training and are professional should be used in our new army. We hope this army should be formed in the near future," he added.

The Taliban has repeatedly said that former government army personnel will be called back to their duties. In a recent move, the Taliban said they will call back the former government police to maintain Kabul security along with Taliban forces.

The former government security personnel, however, say they have yet to be asked to resume their duties.

A number of former military officers expressed appreciation for the Taliban's intention to use former government army personnel and said the Taliban should use the skills and capabilities of those personnel.

"They (the Taliban) should make a decision about the fate of the 300,000 army personnel," said Shakorullah Sultani, a former military officer.


Ghost soldiers and their salaries included? One can see how pervious government officers might find that opportunity to continuing pocketing real salaries for imaginary troops attractive.

"It is obvious that without consulting with the former army personnel and without using them, it is not possible," said Wasiqullah Azim, a Kabul resident.

The new remarks of the Taliban government army chief of staff come as residents have repeatedly raised concerns over the fate of the former government's security, defense and intelligence personnel.
Posted by: trailing wife || 09/16/2021 03:02 || Comments || Link || E-Mail|| [336063 views] Top|| File under: Taliban/IEA
Time names Taliban's Baradar in list of 100 most influential in 2021
[ENGLISH.ALARABIYA.NET]

Time magazine

named Afghanistan's Taliban

...Arabic for students...
co-founder and current deputy prime minister Abdul Ghani Baradar one of the 100 most influential people in 2021 under the "leaders" category.

The magazine described Baradar as a "charismatic military leader and a deeply pious figure" who "stands as the fulcrum for the future of Afghanistan."

The Taliban seized control of Afghanistan on August 15 and shortly after announced their interim government which was made up of senior group members.

Baradar was appointed deputy PM, and there are currently reports of conflict and strife within the group over the structure of the government.

The BBC reported on Tuesday, citing Taliban sources, that the conflict was over credit for the group's victory in Afghanistan, with Baradar believing diplomats, like himself, should get the lion's share of the credit; while the Haqqani group — a paramilitary group run by one of the most senior Taliban figures and whose leader is the current interior minister — believes fighters achieved the most.

However,


we can't all be heroes. Somebody has to sit on the curb and applaud when they go by...


Baradar denied the reports of an internal disagreement in an interview with state TV on Wednesday: "The media says that there is internal disputes. There is nothing between us, it is not true."
Posted by: Fred || 09/16/2021 00:00 || Comments || Link || E-Mail|| [336067 views] Top|| File under: Taliban/IEA
BOMBSHELL: Blinken Just Told Us How Many Biden Really Left Behind in Afghanistan
[PJ Media via InstaPundit] I've been skeptical of the Biden administration's official number of Americans still left in Afghanistan. They've said about 100-200 Americans were left behind (still a tragedy) but one U.S. official said that over 5,000 Americans were likely to end up stranded in the country by the time U.S. forces left.

As of yesterday, they are saying there are about 100 Americans still there—which likely means nothing has changed since the withdrawal concluded on August 30.



Punchline:


But Biden Secretary of State Antony Blinken made a stunning admission today. According to him, the "best estimates are that there's several thousand [U.S.] green card holders in Afghanistan."
Posted by: Chirong Unomoter2947 || 09/16/2021 00:00 || Comments || Link || E-Mail|| [336071 views] Top|| File under: Taliban/IEA
Britain
ISIS bride Shamima Begum says she'd 'rather die' than rejoin group
[NYPOST] ISIS bride

Shamima Begum




...along with her two best friends from school (Amira Abase and Kadiza Sultana) she fell in love with the romantic idea of being a jihadi wife and brood mare for the new Muslim nation, seduced by messages from early adopter Pak-Scot Aqsa Mahmood. Before running off to Syria they recruited among their English schoolmates for the ISIS cause. Umm Three-Dead-Babies thrived in her chosen environment, marrying a Dutch convert and being promoted to enforcer in the women's branch of the ISIS morality police before it all fell apart. Now stuck in an SDF camp in Syria, she's doing her taqiyya best to seduce the Brits into bringing her back home for round two....

apologized for joining the terror group and appealed to British Prime Minister Boris Johnson

...pro-Brexit British prime minister, succeeding no-Brexit Theresa May. BoJo is noted as much for his sparkling personality and his hair as for his Conservative policies....
to allow her to return to the UK, saying in her first live TV interview she'd "rather die" than go back to the jihadists.

"I know there are some people, no matter what I say or what I do, they will not believe that I have changed, believe that I want to help," she told ITV's "Good Morning

Britannia

."


"But for those who have even a drop of mercy and compassion and empathy in their hearts, I tell you from the bottom of my heart that I regret every, every decision I've made since I stepped into Syria and I will live with it for the rest of my life," she said.

Begum was just 15 when she and two classmates set off for Syria to join ISIS. She has said she married an

bad boy

from the Netherlands and had three children, all of whom have died.

Now 22 and living in a refugee camp in Syria, Begum has sought to return home, but the British government revoked her citizenship on national security grounds in 2019 and she has fought unsuccessfully to have her passport restored.

Begum, who wore lipstick, a gray tank top and a Nike baseball cap for the interview, said she had been misled when she went to Syria.

Addressing the prime minister, she offered a critical message: "I think I could very much help you in your fight against terrorism because you clearly don't know what you're doing."

"I did not want to hurt anyone in Syria or anywhere else in the world. At the time I did not know it was a death cult, I thought it was an Islamic community," she said.

Sajid Javid, who as home secretary made the decision to revoke Begum's citizenship, stood by his choice, telling ITV News on Wednesday that it was "absolutely the right decision."

"When I saw what I did and the information I received from my advisers and our intelligence agencies, in the end it was a very clear-cut decision," Javid said.

Begum acknowledged that it might be difficult for some Britons to forgive her, as they have lived "in fear of ISIS and lost loved ones," but noted that "I have also lived in fear of ISIS and also lost loved ones."

Begum has described the 2017 Manchester Arena bombing — in which 22 people died when jihadist Salman Abedi detonated a suicide bomb — as a "retaliation" for military strikes on ISIS strongholds.

"I do not believe that one evil justifies another evil. I don't think that

women and kiddies

should be killed for other people's motives and for other people's agendas," she said.

Begum added that when she initially made the remarks, she did not know that

women and kiddies

were hurt in Manchester.

"I did not know about the Manchester bombing when I was asked. I did not know that people were killed, I did not know that

women and kiddies

were hurt because of it," she said.

Posted by: Fred || 09/16/2021 00:00 || Comments || Link || E-Mail|| [336069 views] Top|| File under: Islamic State
Caucasus/Russia/Central Asia
Lavrov: Migration crisis ain't on us
[TASS] Moscow condemns the activity of Western nations in Libya and is not going to share with them the burden of responsibility for the migration crises triggered as a result, Foreign Minister Sergey Lavrov told journalists on Wednesday following a joint meeting of the Council of Defense Ministers, the Council of Foreign Ministers and the Committee of Secretaries of the CSTO Security Councils.

According to the top diplomat, the topic of illegal migration emerged after NATO bombed-out Libya and destroyed the Libyan statehood. "Flows of illegal migrants then headed northward through the bombed-out Libya, and when the European Union realized that this burden was too heavy for it, it began to urge everyone else to share the burden of responsibility for the fate of these migrants," Lavrov stressed.

"We are not going to share the burden of responsibility for what we not only had refused to support, but also condemned," the foreign minister pointed out. He also said that the actions from the West had made Libya "a black hole from the country that used to be among the most stable and flourishing from the social point of view."

"That is why, the West must understand that if it keeps supporting reckless schemes like the Iraqi and Libyan ones, if it continues actions that have brought about nothing good and have in no way calmed the situation after NATO's 20 years in Afghanistan, then probably people will be fleeing the places that the West wanted to make happy through their democratic mission," he summed up.


Posted by: badanov || 09/16/2021 00:00 || Comments || Link || E-Mail|| [336068 views] Top|| File under: Moslem Colonists
Europe
Suspect in 2015 Paris attacks says deaths of 130 people 'nothing personal'
[ENGLISH.ALARABIYA.NET] The key defendant in the 2015

Gay Paree

attacks trial said Wednesday that the ISIS network which struck the city was attacking

La Belle France

, and that the deaths of 130 people was "nothing personal."
Wearing all black and declining to remove his black mask, Salah Abdeslam was the last of the 14 defendants present in the custom-built courtroom to speak.

Nine ISIS

button men

and

jacket wallah

s struck within minutes of one another at several locations around

Gay Paree

on Nov. 13, 2015, beginning at the national soccer stadium and ending with a bloodbath inside the Bataclan concert hall. It was the deadliest violence to strike

La Belle France

since World War II and among the worst terror attacks to hit the West.

Abdeslam is the only survivor of that cell, most of whose members were French or Belgian. He fled the city after discarding his malfunctioning

boom jacket

. The two people he called upon to drive through the night from Brussels to

Gay Paree

and pick him up are among the 20 men on trial. Six are being tried in absentia.

Abdeslam said the attack was

Dire Revenge

for French Arclight airstrike

...KABOOM!...
s in Syria and Iraq.

"We fought

La Belle France

, we attacked

La Belle France

, we targed the civilian population. It was nothing personal against them," Abdeslam said. "I know my statement may be shocking, but it is not to dig the knife deeper in the wound but to be sincere towards those who are suffering immeasurable grief."

The same network struck the Brussels airport and subway system in March 2016, killing another 32 people. Mohammed Abrini, also on trial in

Gay Paree

, left

Gay Paree

the night before the attack in November 2015 but took part in the Brussels attack. He acknowledged his role on Wednesday.

"In this evil that happened in

La Belle France

, I am neither the commander nor the architect. I provided no logistical nor financial help," Abrini said.
Posted by: Fred || 09/16/2021 00:00 || Comments || Link || E-Mail|| [336068 views] Top|| File under: Islamic State
India-Pakistan
Masarat Alam will remain a non-starter in J&K thanks to Centre's zero tolerance towards separatism
[OneIndia] Six days after the passing away of

Syed Ali Shah Geelani

, his protege, the notorious Masarat Alam was appointed his successor.

Masarat Alam Bhat

, who is in jail was appointed as the chairman of the

All Parties Hurriyat Conference

.

The APHC also appointed

Shabir Ahmad Shah

and

Ghulam Ahmad Gulzar

as vice chairmen. One of the key reasons behind appointed Alam as chairman is that he is a hardliner. He started off as a stone pelter and was later groomed by Geelani. He is said to have a good clout among the youth and could instigate violence in the Valley.

However the BJP led government in the Centre has a zero tolerance policy towards separatism and this has left these outfits redundant.
Continued on Page 49
Posted by: trailing wife || 09/16/2021 03:02 || Comments || Link || E-Mail|| [336074 views] Top|| File under: Govt of Pakistain Proxies
Pakistan rejects India's baseless claims on so-called `terror module'
[NATION.PK] Pakistain on Wednesday rejecting Indian media's baseless claims about busting of the so-called 'terror module' said that propagation of false news was India's state policy steered by its pliant media.

"We emphatically reject the Indian media's baseless claims that Indian authorities have busted a so-called '

terror module

' having alleged links with Pakistain," said Foreign Office Spokesperson Asim Iftikhar Ahmad in response to media queries regarding the Indian propaganda against Pakistain.

He said that fabricating unfounded allegations and peddling white lies were part of India's well-known smear campaign against Pakistain, which had already been fully exposed by EU DisinfoLab and others.

"Propagation of false news is India's state policy steered by its pliant media."

The Foreign Office Spokesperson said, "The fact of the matter is that in reaction to Pakistain's recent dossier containing irrefutable evidence of India's egregious human rights
...not to be confused with individual rights, mind you...
violations in Indian Illegally Occupied Jammu and Kashmir

...a disputed territory lying between India and Pakistain. After partition, the Paks grabbed half of it and call it Azad (Free) Kashmir. The remainder they refer to as "Indian Occupied Kashmir". They have fought four wars with India over it, the score currently 4-0 in New Delhi's favor. After 72 years of this nonsense, India cut the Gordian knot in 2019, removing the area's special status, breaking off Ladakh as a separate state, and allowing people from other areas to settle (or in the case of the Pandits, to resettle) there....
, India is desperately seeking to create a diversion, hence, the continuing insinuations by Indian officials and media."
Posted by: Fred || 09/16/2021 00:00 || Comments || Link || E-Mail|| [336072 views] Top|| File under: Govt of Pakistan
Israel-Palestine-Jordan
Israel shuts down for Yom Kippur, but forces on high alert
[IsraelTimes] Public transport halts, airwaves go quiet and roads empty out for 25- hour Day of Atonement; 2,000 police deployed in Jerusalem, search for

runaway

s to go on.


May you all be written in the Book of Life for a year of health, happiness and prosperity, dear friends. For those who are fasting, may your fast be easy.
Posted by: trailing wife || 09/16/2021 03:56 || Comments || Link || E-Mail|| [336067 views] Top|| File under:
Syria-Lebanon-Iran
Iran could have enough enriched uranium for a nuke in a month – report
[IsraelTimes] But experts say Tehran would still need more time before actually creating a deliverable weapon; estimate comes with talks stalled between US and Iran over new nuclear deal

Iran

...a theocratic Shiite state divided among the Medes, the Persians, and the (Arab) Elamites. Formerly a fairly civilized nation ruled by a Shah, it became a victim of Islamic revolution in 1979. The nation is today noted for spontaneously taking over other countries' embassies, maintaining whorehouses run by clergymen, involvement in international drug trafficking, and financing sock puppet militias to extend the regime's influence. The word Iran is a cognate form of Aryan. The abbreviation IRGC is the same idea as Stürmabteilung (or SA). The term Supreme Guide is a the modern version form of either Duce or Führer or maybe both. They hate Jews Zionists Jews. Their economy is based on the production of oil and vitriol...
may be able to amass sufficient weapons-grade uranium for an atomic bomb within a month, a new report warned Monday, as the Islamic Theocratic Republic continues to ramp up its violations of the 2015 accord limiting its nuclear program for sanctions relief.
Continued on Page 49
Posted by: trailing wife || 09/16/2021 03:02 || Comments || Link || E-Mail|| [336067 views] Top|| File under: Govt of Iran
Who's in the News
38
[untagged]
7
Commies
6
Taliban/IEA
5
Islamic State
2
Moslem Colonists
2
Govt of Iran
2
Tin Hat Dictators, Presidents for Life,
1
Human Trafficking
1
Narcos
1
Pak Taliban (TTP)
1
PLO
1
Sublime Porte
1
[untagged]
1
al-Qaeda
1
al-Shabaab (AQ)
1
Antifa/BLM
1
Arab Spring
1
Govt of Pakistain Proxies
1
Govt of Pakistan
Bookmark
E-Mail Me
The Classics
The O Club
Rantburg Store
The Bloids
The Never-ending Story
Thugburg
Gulf War I
The Way We Were
Bio
Merry-Go-Blog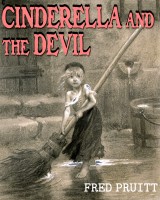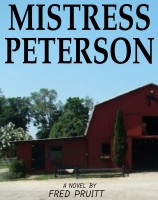 On Sale now!


A multi-volume chronology and reference guide set detailing three years of the Mexican Drug War between 2010 and 2012.

Rantburg.com and borderlandbeat.com correspondent and author Chris Covert presents his first non-fiction work detailing the drug and gang related violence in Mexico.

Chris gives us Mexican press dispatches of drug and gang war violence over three years, presented in a multi volume set intended to chronicle the death, violence and mayhem which has dominated Mexico for six years.
Click here for more information


Meet the Mods
In no particular order...


Steve White
Seafarious
tu3031
badanov
sherry
ryuge
GolfBravoUSMC
Bright Pebbles
trailing wife
Gloria
Fred
Besoeker
Glenmore
Frank G
3dc
Skidmark



Better than the average link...



Rantburg was assembled from recycled algorithms in the United States of America. No trees were destroyed in the production of this weblog. We did hurt some, though. Sorry.
35.172.111.47

Help keep the Burg running! Paypal: