Afghanistan
David Petraeus: Afghanistan falling apart after 20 years of US war
[Iran Press TV] Former US commander in Afghanistan and CIA director Gen. David Petraeus has said Afghanistan is falling apart as the United States is withdrawing troops from the country after 20 years of war in the country. In an interview with CNN
...the organization formerly known as the Cable News Network. Now who knows what it might stand for...
on Sunday, the retired US general said, "The situation on the ground has become increasingly dire with each passing week."

"I fear we will look back and regret the decision to withdraw," Petraeus said. "Sadly, we may regret that sooner than I had originally thought when I said that right after the decision was announced."

"Beyond that, I think we will also look back and regret the hasty way in which we seem to be doing this," added Petraeus, who retired from the Army to become director of the CIA in 2011.

US President Joe The Big Guy Biden
...46th president of the U.S. Sleazy Dem mschine politician, paterfamilias of the Biden Crime Family...
has announced that American troops would be withdrawn from Afghanistan, and he recently moved up the date of the final departure to August 31, as the Taliban


...the Pashtun equivalent of men...


claimed that they now control 85 percent of the country's territory.

The US invaded Afghanistan in October 2001 on the pretext of fighting terrorism and removing the Taliban from power, but after the 20 years of war the country now looks descending into chaos and the Taliban knocking on Kabul's door. Some high-profile Americans are now suggesting that the US war should not end.

Petraeus praised the Afghan National Security Forces for their fight against the Taliban, saying they "had been fighting and dying in very large numbers. And they still are. The problem now is they're not sure if someone is coming to the rescue, and that injects a very considerable amount of uncertainty into the battlefield."

The retired CIA chief went on to argue that withdrawing American troops was not going to end the fighting in Afghanistan.

"No one wants to see endless wars ended more than those who have actually served in them, but we are not ending this war, we are ending US involvement in it," he said.

Petraeus also said, "What I see now, sadly, is the onset of what is going to be quite a brutal civil war."
While the Taliban

...the Pashtun equivalent of men...
government was dislodged from Kabul, it was never fully vanquished.

Since 2001, more than 2,300 American military personnel have died and more than 20,000 have been

maimed

in Afghanistan.

The number of Afghan civilians who have died ranges from 35,000 to 40,000, according to estimates.

The financial cost of maintaining the war effort is also steep for the American taxpayer, as the Pentagon is estimated to have spent more than $824billion in Afghanistan.

In recent weeks, the Taliban have chalked up dozens of wins and now hold key border crossings with Iran, Uzbekistan, Tajikistan and Pakistain.

The Taliban is enforcing its harsh interpretation of Islamic rule and reverting to its fundamental roots as it makes huge advances across Afghanistan.

Insurgents are issuing new orders to captured territories, banning smoking and beard-shaving and ordering villagers to marry off their daughters to foot soldiers and stopping women from heading out alone.

The Islamist group warned that anyone who breaks the rules 'will be seriously dealt with'.

It comes a day after video emerged of Taliban fighters massacring 22 Afghan commandos who had surrendered in Dawlat Abad, in northern Faryab province.

The Islamists are trying to persuade government troops to abandon their posts on the promise of safe passage back to their homes as they take advantage of the US withdrawal.
Posted by: Fred || 07/19/2021 00:00 || Comments || Link || E-Mail|| [315 views] Top|| File under: Taliban
Republic-Taliban Talks in Doha Continue for 2nd Day
[ToloNews] The talks between high-ranking delegations from the Islamic Theocratic Republic of Afghanistan and the Taliban


...mindless ferocity in a turban...


continued for the second day in Qatar
...an emirate on the east coast of the Arabian Peninsula. It sits on some really productive gas and oil deposits, which produces the highest per capita income in the world. They piss it all away on religion, financing the Moslem Brotherhood and several al-Qaeda affiliates. Home of nutbag holy manYusuf al-Qaradawi...
and focused on key demands of both sides.

Abdullah Abdullah

...the former foreign minister of the Northern Alliance government, advisor to Masood, and candidate for president against both Karzai and Ghani. Dr. Abdullah was born in Kabul and is half Tadjik and half Pashtun. He also held the meaningless salaried sop position as CEO of Afghanistan, while Ghani was president...
, head of the High Council for National Reconciliation, who chairs the Republic team in the talks said he expects a "positive and constructive" outcome from the talks.

Sources familiar with the matter said that in this latest round the Taliban has insisted on the release of 7,000 prisoners and the removal of its leaders' names from the UN blacklist, and the Republic delegation has emphasized the need for a roadmap for peace in Afghanistan.

The meeting between the 7-member Republic team led by Abdullah Abdullah, and the 7-member Taliban delegation led by Abdul Ghani Baradar, the deputy leader of the group, was held behind closed doors.

"The presence of a mediator in the negotiations, political participation and other matters were the main topics of discussion," said the reconciliation council's

front man

Fraidoon Khwazoon. "Today, too, the negotiations will continue and we will issue a statement at the end."

The State Ministry for Peace Affairs said an effort will be made to find ways to expedite peace efforts.

"We expect that as a result of these talks the Taliban will stop the massacre of the people and show an active presence at the negotiating table," said Mohammad Amiri, a presidential

front man

.

Taliban leader Mullah Hibatullah Akhundzada in an Eid message on Sunday emphasized the need for a political solution to the Afghan crisis.

He mentioned the Taliban's takeover of districts but said the group's support for a political solution is "serious."

"The Taliban does not see consensus within the government. They don't see a clear plan. Back in Kabul, there is a lack of clear plan. This is where the Taliban can gain more advantage (in the talks)," said Abdul Ahad Sar Tayyib, an analyst.

"Based on the knowledge I have about the Taliban, I don't think the Doha meeting will have an outcome," said Zahir Salangi, an MP from Parwan.

Hibatullah's message reads that the two sides are still wasting the opportunity for peace. He reiterates that the Taliban is committed to freedom of speech within the framework of Islamic orders and national interests of the country. He asks journalists to adjust their activities based on these two points.

But the acting minister of information and culture, Qasim Wafaeezada, said on Sunday that some radio stations have changed to a "tool for Taliban propaganda" in areas under their influence.

"You know and have information that Maiwand Radio in Shindand (district in Herat


...a venerable old Persian-speaking city in western Afghanistan, populated mostly by Tadjiks, which is why it's not as blood-soaked as areas controlled by Pashtuns...


) has changed into radio sharia and only airs Taliban's messages," he said. "Radio Paiman in Baghlan, Radio Sima-e-Solkh in Samangan, Radio Nawbahar in Balkh, Radio Jaihoon in Kunduz are the networks that with the arrival of Taliban, their female workers have been dismissed, their activities have been prevented, and have turned into Taliban radio by putting pressure on them," he said.

Akhundzada has pledged that the Taliban will work to protect embassies, foreign organizations and investors. He has said that no one will be allowed to pose threat to other countries from Afghanistan.



Khaama Press saw the same thing differently:

Second day of Doha talks, negotiators to discuss armistice, political settlement

A new and promising round of peace talks in the Qatar
...an emirate on the east coast of the Arabian Peninsula. It sits on some really productive gas and oil deposits, which produces the highest per capita income in the world. They piss it all away on religion, financing the Moslem Brotherhood and several al-Qaeda affiliates. Home of nutbag holy manYusuf al-Qaradawi...
i capital Doha commenced yesterday and will be wound up today for which ceasefire and political settlement are said to be the agenda.

High Council of National Reconciliation (HCNR) said that a 14-member committee is busy talking since yesterday and will reportedly reach an agreement today.

The committee includes seven members from either side-the Taliban
...Arabic for students...
and the Afghan government.

The final day of intra-afghan talks will be focused on a mediator for the previous intra-afghan talks, ceasefire, and political settlement said a spokesperson of HCNR.

Sources aware from the intra-afghan peace talks say that the Taliban will most probably agree upon a ceasefire for coming Eid and reduction in violence by the end of today.

The two-day intra-afghan talks were inaugurated by the head of Afghan government delegation Abdullah Abdullah
...the former foreign minister of the Northern Alliance government, advisor to Masood, and candidate for president against both Karzai and Ghani. Dr. Abdullah was born in Kabul and is half Tadjik and half Pashtun. He also held the meaningless salaried sop position as CEO of Afghanistan, while Ghani was president...
and head of the Taliban political office Mullah Abdul Ghani Baradar in Doha yesterday.

Former president Hamid Maybe I'll join the Taliban Karzai
...A product, and probably the sole product, of the Southern Alliance...
who was initially part of the Afghan government delegation said the team is most powerful in terms of authority.

Members of both negotiating teams in Doha admit that the two-day talks will resume the stalled intra-afghan talks which started almost a year ago.
Posted by: trailing wife || 07/19/2021 00:00 || Comments || Link || E-Mail|| [110 views] Top|| File under: Taliban
Caucasus/Russia/Central Asia
Russia Offered US Use of Central Asia Bases: Report
[ToloNews] Russian President Vladimir Putin
...President-for-Life of Russia. He gets along well with other presidents for life. He is credited with bringing political stability and re-establishing something like the rule of law, which occasionally results in somebody dropping dead from poisoning by polonium or other interesting substance. Under Putin, a new group of business magnates controlling significant swathes of Russia's economy has emerged, all of whom have close personal ties to him. The old bunch, without close personal ties to Putin, are in jail or in exile or dead from poisoning by polonium or other interesting substances...
in June offered US counterpart Joe The Big Guy Biden

...46th president of the U.S. We hold these truths to be self-evident. All men and women created ... by the — you know — you know, the thing...
the use of Russian military bases in Central Asia for information gathering from Afghanistan,

Rooters

reported quoting the Kommersant newspaper report from Saturday.

The

Rooters

report says that Putin proposed at June 16 talks with Biden in Geneva that they coordinate on Afghanistan and put Russia's bases in Tajikistan and Kyrgyzstan to "practical use", Kommersant reported, citing sources.

The newspaper said this could involve the exchange of information obtained using drones but that there had been no concrete response from the US side.

Russia's Foreign Minister Sergei Lavrov on Friday said the US and NATO


...the North Atlantic Treaty Organization. Originally it was a mutual defense pact directed against an expansionist Soviet Union. In later years it evolved into a mechanism for picking the American pocket while criticizing the cut of the American pants...


alliance withdrawal from Afghanistan made the political and military situation more uncertain, which in turn exacerbated the

bad boy

's threat in the region.

Speaking at a conference with senior Central Asian officials in Tashkent, the capital of Uzbekistan, Lavrov said Russia wanted to help kickstart peace talks between the warring sides in Afghanistan.

A week ago, Russia stated its opposition to a possible plan by the United States to deploy its troops in Central Asia countries once it pulls out its troops from Afghanistan on August 31, which will also mark the end of two decades of military engagement in Afghanistan.

Lavrov said that the presence of over 100,000 US and NATO forces in Afghanistan in the past decades did not result in a victory for the US in Afghanistan and questioned what the US wants to achieve by deploying fewer numbers of troops outside.

"Separate from the collective security treaty, there are some indications that the Pentagon officials are trying to transfer their resources along (in neighboring regions) of Afghanistan in order to attack Afghanistan if needed," said the Russian foreign minister.

He said that a US military presence in Central Asia will not be helpful for regional security.

Nevertheless, the Afghan Ministry of Defense has said that international cooperation with Afghanistan is a must to help the nation combat global terrorism.

The US military mission in Afghanistan is coming to its end on August 31 as mentioned by President Joe Biden.


Earlier, Putin had offered military support to Tajikistan to protect its borders with Afghanistan after security deteriorated in northern Afghanistan.

Though no concrete response is given by the US, the newspaper reports that the grant will too include the exchange of information gathered by drones.

Kremlin is yet to officially comment on the issue.Earlier, United States had purportedly asked Kazakhstan, Tajikistan, and Uzbekistan to let in thousands of Afghans who have worked with US troops. The offer seems solid as the US state department recently agreed that apart from 2,500 Afghan interpreters who are directly flying out to the US, thousands of others are going to be relocated to a third country.
Posted by: trailing wife || 07/19/2021 00:00 || Comments || Link || E-Mail|| [121 views] Top|| File under:
Europe
Turkey criticizes European court's ruling on headscarf ban
[AlAhram] Ottoman Turkish President His Enormity, Sultan Recep Tayyip Erdogan the First

...Turkey's version of Mohammed Morsi but they voted him back in so they deserve him. It's a sin, a shame, and a felony to insult the president of Turkey. In Anatolia did Recep Bey a stately Presidential Palace decree, that has 1100 rooms. That's 968 more than there are in the White House, 400 more than in Versailles, and 325 more than Buckingham Palace, so you know who's really most important...
's

front man

on Sunday condemned a European Union
...the successor to the Holy Roman Empire, only without the Hapsburgs and the nifty uniforms and the dancing...
court decision to allow employers to ban staff wearing

Moslem

headscarves as appeasing Islamophobia
...the irrational fear that Moslems will act the way they usually do...
'The decision by the European Court of Justice on headscarf in the workplace is another blow to the rights of

Moslem

women with headscarf and will play right into the hands of those warmongers against Islam in Europe,' Ibrahim Kalin tweeted.

'Does the concept of religious freedom now exclude

Moslem

s?!'

The European Court of Justice on Thursday ruled that companies can ban employees wearing religious or political symbols if firms 'desire to pursue a policy of political, philosophical and religious neutrality with regard to its customers or users'.

The ruling applies to any symbols where there is a 'genuine need' for a ban.

The Luxembourg-based court's ruling reaffirms a 2017 decision. The case has been seen as contradicting a European Court of Human Rights decision from 2013 that allowed Christian crosses to be worn at work.

The Ottoman Turkish Foreign Ministry said in a statement Sunday that the latest decision came as 'Islamophobia, racism and hatred that have taken Europa
...the land mass occupying the space between the English Channel and the Urals, also known as Moslem Lebensraum...
hostage are rising, disregards religious freedom and creates a basis and legal cover for discrimination'.

Erdogan's government often criticizes Western institutions for what it says are attacks on

Moslem

citizens' rights.
Posted by: trailing wife || 07/19/2021 00:00 || Comments || Link || E-Mail|| [121 views] Top|| File under: Sublime Porte
India-Pakistan
Delhi police, farmers' meeting over proposed Parliament march inconclusive
The "farmers" of this protest are not simple men of the earth, but the rich farming syndicalists who control and profit from them — and can afford to spend a year in hotels and restaurants while protesting. Primarily Sikhs from Punjab, they are connected to the Sikh expat community, and therefore shelter in their midst professional Khalistani Sikh activists who take their money and direction from Pakistan's ISI, which explains why they triumphally hoisted the Sikh flag atop the Red Fort in replacement of the flag of India. In addition to demanding revocation of the new farm laws that would allow individual farmers to sell their harvest directly, instead of to the syndicate, which then rakes off profits on the markup, they want the government to release all jihadis and Maoists arrested in the past year — much to the excitement of the anti-nationalist Soros/progressive NGOs.

[OneIndia] The Delhi Police on Sunday held a discussion with the agitating farmers sitting at the Singhu border, ahead of their planned protest near Parliament during its monsoon session to demand repeal of three farm laws.

The cops asked farmer unions to reduce the number of people who would gather in front of Parliament to protest against three agri laws from July 22, but it has been declined.

"We informed police that every day 200 farmers will go to Parliament from the Singhu border during the Monsoon session. It will be a peaceful protest and protesters will have identification badges also," Rashtriya Kisan Mazdoor Mahasangh national president Shiv Kumar Kakka said.

The Monsoon session of Parliament will start on Monday and is scheduled to conclude on August 13.

Every detail about each protester will be given to police, including a demonstrator''s Aadhaar card and mobile phone number, he said.


An interesting choice.

Police have offered an alternative place for the demonstration and have asked unions to reduce the number of protesters. This request of the police has been declined by farmer leaders, Kakka said.

The Delhi Police will give its reply on Monday and the timing of the protest will also be decided, he said.

Farmers have been protesting against the central laws since November last year at Delhi border points of Singhu, Tikri and Ghazipur.

The legislations were enacted in September last year.

The Samyukta Kisan Morcha (SKM), an umbrella body of over 40

farmer union

s spearheading the stir against the central laws, has planned that around 200 farmers will protests outside Parliament every day during the period of the Monsoon session.

A tractor parade in Delhi on January 26, that was to highlight the demands of the farmer unions to repeal the, had dissolved into anarchy on the streets of the national capital as thousands of protesters broke through barriers, fought with the police, overturned vehicles and hoisted a religious flag from the ramparts of the iconic

Red Fort

.

The SKM had earlier said at a

presser

that two days before the Monsoon session begins, a "chetavani patra" (warning letter) will be issued to all opposition MPs to protest the farm laws inside the House.

Farmers agitating against the three farm laws claim that the legislations will do away with the Minimum Support Price system, leaving them at the mercy of big corporations.

Over 10 rounds of talks with the government, which has been projecting the laws at major agricultural reforms, have failed to break the deadlock between the two parties.
Posted by: trailing wife || 07/19/2021 05:42 || Comments || Link || E-Mail|| [102 views] Top|| File under: Govt of Pakistain Proxies
Israel-Palestine-Jordan
What sparked violence on Jerusalem's Temple Mount today? - explainer
Moslems who won't let anybody else pray on their holy spot would be my guess.


[Jpost] Over 1,600 Jews mark Tisha Be'av on the Temple Mount on Sunday following clashes between Muslim worshippers at Al-Aqsa Mosque and Israel Police.

On Saturday night, July 17, Jews around the world began commemorating Tisha Be'av. The solemn fast day observed on the ninth day of the month of Av in the Hebrew calendar marks the destruction of two Jewish temples in Jerusalem: The First Temple was destroyed by the Babylonians in 586 BCE, and the Second Temple by the Romans in 70 CE.

Continued on Page 49
Posted by: Frank G || 07/19/2021 00:00 || Comments || Link || E-Mail|| [189 views] Top|| File under: Hamas
Syria-Lebanon-Iran
Turkish intelligence cell admits of targeting headquarters in Syria's Raqqa
[NPASYRIA] Detainees of a Ottoman Turkish intelligence cell confessed that they planted

bomb

s in the city of Raqqa and its countryside, northern Syria, targeted the headquarters of the Internal Security Forces of North and East Syria (Asayish) and sent video recordings of their operations in addition to monitoring activities for personalities in the city.

These confessions came in a file held by the Asayish forces in northeastern Syria after the arrest of three members of the cell, where North Press was able to view their details.

The story of recruiting new cell members started in 2020, when Badr Turki al- Fahl, 39, who was born in Raqqa, returned from The Sick Man of Europe Turkey


...the decaying remnant of the Ottoman Empire...


to Tel Abyad with the aim of returning to the city of Raqqa with his two sons, two years after his separation from his wife in Turkey.

At the beginning of the war in Syria, al- Fahl joined the Free Syrian Army


... the more palatable version of the Syrian insurgency, heavily influenced by the Moslem Brüderbund...


(FSA) factions, and stated that he left it at the beginning of its control over the city of Raqqa in 2013, and left for Turkey after being imprisoned for more than four months by the Islamic State

...formerly ISIS or ISIL, depending on your preference. Before that they were al-Qaeda in Iraq, as shaped by Abu Musab Zarqawi. They're really very devout, committing every atrocity they can find in the Koran and inventing a few more. They fling Allah around with every other sentence, but to hear western pols talk they're not really Moslems....
(ISIS), which later took control of the city.

RECRUITMENT FOR OTTOMAN TURKISH INTELLIGENCE
In Tel Abyad, al- Fahl met Hussein Faraj al-Muhammad, who is from Raqqa, a member of the al-Sharqiya Army faction and a worker with the Ottoman Turkish intelligence, who began spending heavily on the needs of al-Fahel, his two sons and his brother, who later came to the town of Suluk in the Tel Abyad countryside.

When al-Fahl told him that he did not have money to pay those amounts, he replied that there was no problem with the date of payment, but he returned after a while and demanded $1,300 in the value of what he spent on them with the details of those amounts.

When al-Fahl, who is now detained by the Asayish forces, said that he did not have the money, he received a threat to file a complaint with the al-Sharqiya Army faction and imprison him if he did not pay what he owed, according to him.

By this way, al-Muhammad succeeded in forcing al-Fahl to join cells working with the Ottoman Turkish intelligence, who learned that some of these cells were run by a leader of the opposition factions known as Abu Shuja'.

Al-Fahl added that al-Muhammad gave him two mines and taught him how to use them, while another person drove him to the city of Raqqa, and told him to hide them until he was asked to use them all in a separate operation.

The city of Raqqa witnessed incidents of

bomb

s and mines exploding and targeting members of the SDF, employees of the Autonomous Administration, notables and residents in the area.

Some of these operations were claimed by ISIS, while others were interpreted as remnants of war since the years of war against the

turban

organization.

In the Ottoman Turkish Intelligence Agency's work report in 2020, its head, Hakan Fidan, said that the measures taken by the agency showed positive results by increasing its effectiveness in the field of foreign intelligence.

"Our agency has assumed many duties in accordance with our country's interests in conflict areas, and has increased foreign intelligence activities," he added.

MONITORING PEOPLE AND TRANSPORTING EXPLOSIVES
Yasser Ayoub al-Abd, 20, who was born in Raqqa, had stayed in Turkey between 2013 and 2019, and worked there with his brother Saleh and his friend Badr al-Fahl in the construction work, then returned to Raqqa.

Saleh was deported from Turkey because of his tobacco smuggling work, so he returned to Raqqa, and then went to the northern countryside of Hasakah in early 2020 to join the pro-Ottoman Turkish factions.

But Saleh and al-Fahl returned to Raqqa, and offered al-Abd to work with them, asking him to start filming military points with his phone.

Al-Abd said that he first refused this because he was married and had responsibilities, but later accepted to film the Asayish headquarters and the Autonomous Administration institutions in the western part of Raqqa.

One day, Abdulkarim Ayoub al-Abd, 33, a third brother of Saleh and Yasser, was surprised when the latter entered his house carrying

bomb

s, which he said that Saleh and al-Fahl had asked him to hide them in the house.

The two brothers decided to hide the explosives under the dirt outside, but the hard soil was difficult to dig, which made them afraid to reveal themselves, so they hid them inside the oven in the yard of the house.

Abu Shuja', the coordinator between the members of the cell and the Ottoman Turkish intelligence, used to identify the targets and request monitoring of people after sending their photos and the locations of their homes to al-Fahl, who was filming the monitoring process and the targeting operations, and then sending them to him.

However,


Caliphornia hasn't yet slid into the ocean, no matter how hard it's tried...


the Asayish forces arrested his brothers, so he took his children and headed to the city of Sere Kaniye (Ras al-Ain), "in order to get rid of the demands of the members in Tel Abyad," he said during his confessions.

When al-Fahl entered Sere Kaniye on a

cycle of violence

with his two sons, the Ottoman Turkish checkpoint noticed that there was no license plate on his bike, so the officers referred him to the second checkpoint which discovered that he did not hold the ID card issued by the pro-Ottoman Turkish local council in the city.

Al-Fahl's referral to a faction's security branch prompted him to call Abu Shuja', who had asked him to hide in Raqqa after his brothers' arrest, and after blaming him for leaving without permission, he sent someone from the factions to receive him with a sum of $500.

TARGETING HEADQUARTERS AND PLANTING MINES
A few days later, Abu Shuja' called back to ask about a second mine which was with him. He told him that he had thrown it into the river before he fled.

Abu Shuja' added $800 as the price for the mine that was thrown in the river to al-Fahl's debts, which began to multiply.

"He told me you would pay $2600 tomorrow. I said I do not have it. He said, send $2,500," al-Fahl said.

"He started threatening me, 'You are a traitor who must be liquidated. We send you a mine and you either throw it or detonate it in ruins'," he added.

Days later, al-Fahl was asked to take mines to Raqqa.

"He said, either you have to work or pay your debts."

Al-Fahl took a mine to the al-Shanina area, 20 km north of Raqqa, filmed the process of laying it and sent the film.

The mechanism of the action requires attaching the film to the date and the targeted area with a special code for Abu Shuja', whose true identity is not identified by the cell members, according to al-Fahl's confessions.

The next operation was targeting the Asayish headquarters in Raqqa.

"They sent me the location of the launcher. Saleh was with me. We found it with two fillings and four grenades. We hit the building at dawn with a shell and

bravely ran away

."

The other operation was placing a bomb and detonating it when a military vehicle passed by. I was the executor and Yasser had to film it.

"In the Panorama neighborhood, southwestern Raqqa, it did not explode. He took it to al-Basel Street, western Raqqa, and it also did not explode because the two bombs were defective," Yasser said.

Al-Fahl was asked to bury the two devices in a specific location with an

bomb

attached, and film it for sending.

There, he was arrested, to lure Yasser, in agreement with the Asayish, to arrest him also in the Jawad Anzour park in the city.

A patrol went to bring Abdulkarim, who was waiting for Yasser to return after delivering the explosives to al-Fahl.
Posted by: Fred || 07/19/2021 00:00 || Comments || Link || E-Mail|| [104 views] Top|| File under: Sublime Porte
Who's in the News
31
[untagged]
4
Taliban
2
Hamas
2
Islamic State
2
al-Nusra
2
Commies
2
Govt of Syria
2
Sublime Porte
2
Govt of Iran
1
Lashkar e-Taiba
1
Govt of Pakistain Proxies
1
Govt of Iran Proxies
1
al-Shabaab (AQ)
1
Govt of Pakistan
1
[untagged]
1
ISWAP
Bookmark
E-Mail Me
The Classics
The O Club
Rantburg Store
The Bloids
The Never-ending Story
Thugburg
Gulf War I
The Way We Were
Bio
Merry-Go-Blog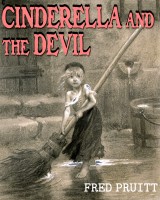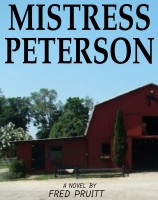 On Sale now!


A multi-volume chronology and reference guide set detailing three years of the Mexican Drug War between 2010 and 2012.

Rantburg.com and borderlandbeat.com correspondent and author Chris Covert presents his first non-fiction work detailing the drug and gang related violence in Mexico.

Chris gives us Mexican press dispatches of drug and gang war violence over three years, presented in a multi volume set intended to chronicle the death, violence and mayhem which has dominated Mexico for six years.
Click here for more information


Meet the Mods
In no particular order...


Steve White
Seafarious
Pappy
lotp
Scooter McGruder
john frum
tu3031
badanov
sherry
ryuge
GolfBravoUSMC
Bright Pebbles
trailing wife
Gloria
Fred
Besoeker
Glenmore
Frank G
3dc
Skidmark
Alaska Paul



Better than the average link...



Rantburg was assembled from recycled algorithms in the United States of America. No trees were destroyed in the production of this weblog. We did hurt some, though. Sorry.
35.172.111.71

Help keep the Burg running! Paypal: