Afghanistan
MoFA: Taliban Presence in Pakistan Challenge Peace Process
[KhaamaPress] Ministry of Foreign Affairs said in a statement, that Taliban

...the Pashtun equivalent of men...
presence in Pakistain is a clear violation of Afghanistan's national

illusory sovereignty

.

Taliban's presence in Pakistain will continue crisis and instability in the region, and will affect efforts for lasting peace in Afghanistan, MoFA stated.

The Afghan foreign ministry also called on Pakistain for not allowing

gunnies

to use Pakistain's soil against Afghanistan.

According to MoFA, some Taliban members during their recent trip to Pakistain visited training centers and met with the group's fighters.

Earlier, Taliban deputy leader, Mullah Abdul Ghani Baradar, following the announcement of the Intra-afghan break led a delegation to Pakistain and met addressee Taliban members in Bloody Karachi


...formerly the capital of Pakistain, now merely its most important port and financial center. It is among the largest cities in the world, with a population of 18 million, most of whom hate each other and many of whom are armed and dangerous...


Reports indicate Baradar met with

maimed

Taliban fighters and some Afghan refugees.

He also met with Pak political officials during his visit.
Posted by: trailing wife || 12/26/2020 00:00 || Comments || Link || E-Mail|| [6480 views] Top|| File under: Taliban
Afghanistan: The Making of a Narco State
Somehow we managed to miss this very long article from 2013. Key paragraphs:

[RollingStone] After 13 years of war, we haven't defeated the Taliban, but we have managed to create a nation ruled by drug lords

Helmand


...an Afghan province populated mostly by Pashtuns, adjacent to Injun country in Pak Balochistan...


Province in southern Afghanistan is named for the wide river that runs through its

historic provincial capital

, Lashkar Gah, a low-slung city of shrubby roundabouts and glass-fronted market blocks. When I visited in April, there was an expectant atmosphere, like that of a whaling town waiting for the big ships to come in. In the bazaars, the shops were filled with dry goods, farming machinery and

cycle of violence

s. The teahouses, where a man could spend the night on the carpet for the price of his dinner, were packed with migrant laborers, or nishtgar, drawn from across the southern provinces, some coming from as far afield as Iran
Continued on Page 49
Posted by: trailing wife || 12/26/2020 00:00 || Comments || Link || E-Mail|| [6518 views] Top|| File under: Narcos
Africa North
Egypt's Mufti condemns Israeli attacks on Arab and Muslim graves in Jerusalem
I've not read anything bout this before, so I have to wonder if he is just making stuff up. If those Readers who know more about Israel would weigh in, I'd be grateful.

[AlAhram] He added that the excavation work carried out under the al-Aqsa Mosque and its surroundings in Jerusalem represents a serious threat to the mosque.

Egypt's Mufti Shawki Allam strongly condemned the Israeli aggression and violations in the occupied Paleostinian territories, including "the latest attacks on the graves of the companions of the Prophet Muhammad as well as Arab and

Moslem

deaders

in Jerusalem."
In an official statement, Allam called on the international community to assume its full responsibilities and stop the Israeli attacks against Paleostinian lands and sacred sites, upholding the principles of international law, international legitimacy and decisions, as well as and the principles of human rights


When they're defined by the state or an NGO they don't mean much...


The Mufti, who is also the secretary-general for Fatwa Authorities Worldwide, warned of "the continuation of the Israeli occupation's plans to Judaise the occupied city of East Jerusalem, disfigure its features, and obliterate its true identity," describing Israeli acts as "a stark violation of the sanctity of the dead."

He underscored that the excavation work carried out under the al-Aqsa Mosque and its surroundings in Jerusalem represents a serious threat to the mosque.

Egypt has repeatedly condemned Israeli plans to build thousands of Jewish settlement units in East Jerusalem.

In mid-December, the Israeli government approved a plan to construct 8,300 settlement units in seized Paleostinian land in south Jerusalem.

Egypt has maintained its position of rejecting illegal settlements in Paleostinian territories, as well as its full support for establishing a Paleostinian state with East Jerusalem as its capital based on the borders of 1967.
Posted by: trailing wife || 12/26/2020 00:00 || Comments || Link || E-Mail|| [6482 views] Top|| File under:
Africa Subsaharan
ISIS Continues to Grow in Africa
[PERSECUTION.ORG] After the Islamic State

...formerly ISIS or ISIL, depending on your preference. Before that they were al-Qaeda in Iraq, as shaped by Abu Musab Zarqawi. They're really very devout, committing every atrocity they can find in the Koran and inventing a few more. They fling Allah around with every other sentence, but to hear western pols talk they're not really Moslems....
in Iraq and Syria(ISIS) lost control of their caliphate in late 2017, many people hoped that the group would no longer be able to attack innocent civilians. This proved to be a short lived dream as the organization quickly moved its operations and money to smaller affiliates groups that had been acting for several years. Groups in the Philippines, Egypt, and Libya had all already been conducted limited attacks against civilians. Since the fall of the final strongholds in the Middle East, ISIS has seen a resurgence through their distributed network across Africa. With cells in Nigeria, Mali, and DRC all growing in strength and ability. The Islamic State West Africa Province is probably the strongest and most active of the ISIS affiliates today. They operate out of Northern Nigeria, after splitting from Boko Haram

... not to be confused with Procol Harum, Harum Scarum, possibly to be confused with Helter Skelter. The Nigerian version of al-Qaeda and the Taliban rolled together and flavored with a smigeon of distinctly Subsaharan ignorance and brutality...
. They have been able to cause mass devastation throughout much of Nigeria, and parts of Niger, Chad and Cameroon


...a long, narrow country that fills the space between Nigeria and Chad on the northeast, CAR to the southeast. Prior to incursions by Boko Haram nothing ever happened there...


The Islamic State Central African Province, is a growing cell that is based out of DRC. It is unclear when the group first formed in the region, but is believed to have amalgamated from two separate jihadists groups, Allied Democratic Forces (ADF) out of DRC and al-shabab out of Mozambique. Since their first claims of attacks in 2019, they have been able to displaced tens of thousands of people in northern Mozambique and kill hundreds in eastern DRC.

With these groups and others continuing to operate in Africa, it is hard to believe that ISIS will be completely defeated anytime soon. As these groups grow, Christians throughout Africa will be in greater danger of persecution and suffering at the hands of these violent mostly peaceful organizations. This is especially true during the holiday season that we are currently in. Please pray for these groups to have a change of heart and for peace to come to Africa.
Posted by: Fred || 12/26/2020 00:00 || Comments || Link || E-Mail|| [6532 views] Top|| File under: Islamic State
Erdogan: Israel's Palestinian policy still 'red line'
[GULF-TIMES] The Sick Man of Europe Turkey

...the occupiers of Greek Asia Minor...
would like better ties with Israel but Israeli policy towards the Paleostinians remains "unacceptable", President Tayyip Erdogan said Friday.

Turkey and Israel, once allies, have had a bitter falling out in recent years.

Ankara has repeatedly condemned Israel's occupation in the West Bank and its treatment of Paleostinians.

It has also criticised recent US-brokered rapprochements between Israel and four

Moslem

countries.

"The Paleostine policy is our red line. It is impossible for us to accept Israel's Paleostine policies. Their merciless acts there are unacceptable," Erdogan told

news hound

s after Friday prayers in Istanbul.

"If there were no issues at the top level (in Israel), our ties could have been very different," he said, adding that the two countries continued to share intelligence. "We would have liked to bring our ties to a better point."

Israel's Foreign Ministry declined to comment on Erdogan's statement.
Posted by: Fred || 12/26/2020 00:00 || Comments || Link || E-Mail|| [6491 views] Top|| File under: Sublime Porte
India-Pakistan
Dawood Ibrahim's nephew dies of COVID-19 in Karachi
[OneIndia] Fugitive don, Dawood Ibrahim's nephew has died of COVID-19 at a private hospital in Bloody Karachi


...formerly the capital of Pakistain, now merely its most important port and financial center. It is among the largest cities in the world, with a population of 18 million, most of whom hate each other and many of whom are armed and dangerous...


. Dawood's late elder brother Sabir Kashkar's son Siraj Sabir Kashkar (38) battled for life over a week.

Siraj was living in a house adjoining Dawood's palatial bungalow in Karachi's Clifton area. It may be recalled that Siraj's father was

rubbed out

by the Pathan gang at Prabhadevi in Mumbai in the 1980s.

This had led to the big rivalry between the Dawood and Pathan gang.

Dawood lives in Clifton Karachi near the Saudi Mosque. Pakistain further notes that his house is at the 30th Street Defence Housing Authority, Karachi. Further Pakistain also says that he lives in a palatial bungalow in the hilly area of Noorabad in Karachi.

White House, Near Saudi Mosque, Clifton" in Karachi, Pakistain. He also has other properties listed as "House Nu 37 - 30th Street - defence, Housing Authority, Karachi" and "Palatial bungalow in the hilly area of Noorabad in Karachi and this is a fact that even Pakistain had confirmed recently.

Dawood is also accused of being a major funder of terror activities in India. He also faces charges of money laundering and extortion. He is also a major funder of terror groups such as the Lashkar-e-Tayiba and al-Qaeda.

Posted by: trailing wife || 12/26/2020 00:00 || Comments || Link || E-Mail|| [6514 views] Top|| File under:
'Holy Quran's compulsory teaching from next year'
Oh goody — more ignorant religious nonsense to come in Pakistan, now bolstered by even more superficial "knowledge".

[Dawn] The Lahore High Court was assured on Thursday that the provisions of the Punjab
1.) Little Orphan Annie's bodyguard
2.) A province of Pakistain ruled by one of the Sharif brothers
3.) A province of India. It is majority (60 percent) Sikh and Hindoo (37 percent), which means it has relatively few Moslem riots....
Compulsory Teaching of Holy Koran Act 2018 would be enforced in letter and spirit in all educational institutions from the next academic year.

The undertaking was given by Secretary of School Education Department Dr Sohail Shehzad before a two-judge bench seized with an appeal seeking a direction for the government to take all possible steps to enable the

Moslem

s, individually and collectively, to order their lives in accordance with the fundamental principles and concepts of Islam.

The secretary also told the court that a notification shall be issued that from the next academic year no private or public school shall prescribe or suggest any kind of book or reading material without getting its approval from the government.

Punjab Curriculum & Textbook Board (PCTB) Chairman retired Lt Gen Akram Khan also stated before the bench that steps shall be taken before the commencement of next academic year to ensure that every book in any school did not contain any offensive material about the teaching of the Holy Koran & Sunnah, Islamic ideology and pious personalities of Islam.

He said steps will also be taken to remove all indecent and incorrect material or derogatory remarks, or misleading information with respect to ideology, history and heroes of Pakistain and Islam from every book that was to be taught in any school.

The lawyers of the parties expressed satisfaction over the statements of the government functionaries.

The bench comprising Justice Shahid Waheed and Justice Chaudhry Muhammad Iqbal directed the respondents to submit a compliance report before the commencement of the next academic year.
Posted by: trailing wife || 12/26/2020 00:00 || Comments || Link || E-Mail|| [6504 views] Top|| File under: Govt of Pakistan
US 'deeply concerned' at SHC order to release men charged in Daniel Pearl case
[Dawn] The US State Department on Friday expressed its reservations after the Sindh High Court (SHC) ordered that the four men charged in journalist Daniel Pearl's abduction and murder case be released immediately, terming their detention illegal.

In a message on Twitter, the state department said it was "deeply concerned" at the Dec 24 ruling of the SHC to release "multiple

faceless myrmidons

responsible for the murder of Daniel Pearl".

"We have been assured that the accused have not been released at this time," the statement added.

It said the department will continue to monitor any developments in the case and will continue to support the Pearl family "through this extremely difficult process" while honouring the legacy of Daniel Pearl as a journalist.

The statement came a day after the SHC struck down a preventive detention order issued by the Sindh government to keep four men behind bars after their convictions by a trial court were set aside around eight months ago in the abduction and murder case of US journalist Daniel Pearl.

The bench also barred the federal and provincial authorities from placing the men under any preventive detention order without prior permission of the SHC. However,


we can't all be heroes. Somebody has to sit on the curb and applaud when they go by...


their names were placed on the no-fly list and they were also directed to appear before the court whenever summoned.

In April, the high court had acquitted all the appellants of the charges of murder and kidnapping for ransom and only found main accused Ahmed Omar Sheikh guilty of abducting the slain journalist and sentenced him to seven-year imprisonment. However,


we can't all be heroes. Somebody has to sit on the curb and applaud when they go by...


the sentence had been completed as the convict had already spent around 18 years in detention.

The Supreme Court is hearing the appeals of provincial government and the parents of the slain journalist against the SHC's order.
Posted by: trailing wife || 12/26/2020 00:00 || Comments || Link || E-Mail|| [6479 views] Top|| File under: al-Qaeda
Israel-Palestine-Jordan
US to label all of West Bank Area C goods 'made in Israel'
Will this hold if Joe Biden is moved into the White House on January 20th?

[Jpost] "Goods produced in some areas of the West Bank shall be marked as products of  "West Bank" and goods produced in Gaza shall be marked  as products of  "Gaza."

The Trump administration granted de facto recognition of West Bank Area C sovereignty when it issued labeling requirement that all goods produced in that region, either of Israeli or Palestinian origin, should be labeled "Made in Israel."

On Wednesday, the US Customs and Border Protection Agency published a notice to this effect to ensure that "country of origin markings for Israeli and Palestinian goods are consistent with the United States' foreign policy approach."

US Customs stated that "producers within certain areas designated in the Oslo Accords and the Hebron Protocol must mark their goods as 'Israel,' 'Product of Israel' or 'Made in Israel' when exporting those goods to the United States."

The 1993 and 1995 Oslo Accords which it referenced divided the West Bank into three sections: areas A, B and C. It placed Areas A and B under the auspices of the Palestinian Authority, while Area C was placed under Israeli military rule, including oversight of Israeli and Palestinian civilian life.

The wording of the customs notice would indicate that on issues of trade, Washington recognizes that Area C, which makes up 60% of the West Bank, can be considered Israeli territory for customs purposes, even though it is outside the sovereign boundaries of the state. The notice further indicated that areas A and B would be designated as the West Bank. Gaza would be marked as Gaza, according to customs.

"Goods produced in areas of the West Bank where the Palestinian Authority maintains relevant authorities shall be marked as products of  "West Bank" – and goods produced in Gaza shall be marked as products of  "Gaza," the agency stated, adding that the policy should go into effect within 90 days.

US Secretary of State Mike Pompeo first announced that the US had shifted its policy with regard to the labeling of goods produced in the West Bank, which had not allowed for Israeli settlement products to be marked as being "Made in Israel."
Posted by: trailing wife || 12/26/2020 00:00 || Comments || Link || E-Mail|| [6517 views] Top|| File under:
Egypt empties its embassy building in Gaza City - report
[Jpost] A delegation from the Egyptian Foreign Ministry emptied the Egyptian embassy building in the Gazoo
...Hellhole adjunct to Israel and Egypt's Sinai Peninsula, inhabited by Gazooks. The place was acquired in the wake of the 1967 War and then presented to Paleostinian control in 2006 by Ariel Sharon, who had entered his dotage. It is currently ruled with an iron fist by Hamaswith about the living conditions you'd expect. It periodically attacks the Hated Zionist Entity whenever Iran needs a ruckus created or the hard boyz get bored, getting thumped by the IDF in return. The ruling turbans then wave the bloody shirt and holler loudly about oppression and disproportionate response...
Strip in the past week and transferred the contents to Cairo, according to Paleostinian media.

The building has been closed for a number of years, but the reason for the move this week is still unclear.


awaiting another Gazoo smiting


The delegation reportedly did not have any other assignments while in the Strip.
Posted by: trailing wife || 12/26/2020 00:00 || Comments || Link || E-Mail|| [6474 views] Top|| File under:
Syria-Lebanon-Iran
Iran extends night-time traffic curfew to 330 cities to sustain virus decline
Because the virus travels at night


[Jpost] Iran has extended a night-time traffic curfew to 330 lower-risk cities in an effort to sustain a recent fall in the number of new coronavirus infections and deaths, state television reported on Saturday.
Alireza Raisi, spokesman for the national coronavirus task force, said on state TV that a curfew running from 9 p.m. to 4 a.m., already in place in 108 so-called "orange" or medium-risk cities, will be extended to lower-risk "yellow" cities.


Ayatollahs Cuomo and Newsom concur


The curfew, during which there is a ban on the use of private cars to reduce the level of contacts between people, resulted in nearly 100,000 fines on one night in the past week.


How marvelous for the cash-strapped government. And they don't even have to formally raise taxes, so everyone wins except those caught.

Health Ministry spokeswoman Sima Sadat Lari told state TV that 134 people had died of COVID-19 in the past 24 hours, the lowest since Sept. 13, taking total deaths to 54,574 in the Middle East's worst-affected country.

There were 5,760 new cases reported, the lowest since Oct. 22, bringing the total to 1,194,964.
Iran's Central Bank head said on Thursday it had received approval from U.S. authorities to transfer money to a Swiss bank to buy coronavirus vaccines from COVAX, a multi-agency group dedicated to assuring fair access to vaccines for low- and middle-income countries.

It did not say which vaccines it was buying.


Pork based?


On Saturday, President Hassan Rouhani, in televised remarks, reiterated Iran's complaint that U.S. sanctions had made it difficult to make payments for vaccines. "We arranged money from a bank to buy vaccines from COVAX but they said you need (U.S.) approval," Rouhani said.
Food and medicine and EU weaponry are exempt from sanctions that Washington reimposed on Tehran after President Donald Trump walked away from Iran's 2015 nuclear deal with world powers. But the U.S. measures have deterred some foreign banks from processing financial transactions for Iran deals.
Posted by: Frank G || 12/26/2020 10:10 || Comments || Link || E-Mail|| [6482 views] Top|| File under: Govt of Iran
Who's in the News
17
[untagged]
5
Commies
3
Govt of Iran Proxies
3
Govt of Pakistan
2
Islamic State
2
Houthis
2
Sublime Porte
1
Govt of Iran
1
Taliban
1
al-Qaeda
1
Narcos
1
Devout Moslems
1
Govt of Pakistain Proxies
1
Boko Haram (ISIS)
1
Govt of Iraq
1
Hamas
Bookmark
E-Mail Me
The Classics
The O Club
Rantburg Store
The Bloids
The Never-ending Story
Thugburg
Gulf War I
The Way We Were
Bio
Merry-Go-Blog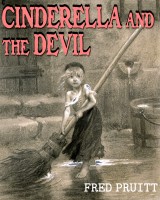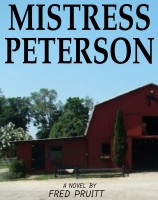 On Sale now!


A multi-volume chronology and reference guide set detailing three years of the Mexican Drug War between 2010 and 2012.

Rantburg.com and borderlandbeat.com correspondent and author Chris Covert presents his first non-fiction work detailing the drug and gang related violence in Mexico.

Chris gives us Mexican press dispatches of drug and gang war violence over three years, presented in a multi volume set intended to chronicle the death, violence and mayhem which has dominated Mexico for six years.
Click here for more information


Meet the Mods
In no particular order...


Steve White
Seafarious
Pappy
lotp
Scooter McGruder
john frum
tu3031
badanov
sherry
ryuge
GolfBravoUSMC
Bright Pebbles
trailing wife
Gloria
Fred
Besoeker
Glenmore
Frank G
3dc
Skidmark
Alaska Paul



Better than the average link...



Rantburg was assembled from recycled algorithms in the United States of America. No trees were destroyed in the production of this weblog. We did hurt some, though. Sorry.
44.192.25.113

Help keep the Burg running! Paypal: