Africa Horn
Khartoum's Deadly Crackdown Part Of An Internal Struggle For Power
[MEMRI.ORG] The honeymoon is over in Khartoum. There was a short period of ambiguity and hope between April 11, 2019 when Sudanese President Omar al-Bashir

Head of the National Congress Party. He came to power in 1989 when he, as a brigadier in the Sudanese army, led a group of officers in a bloodless military coup that ousted the government of Prime Minister Sadiq al-Mahdi and eventually appointed himself president-for-life. He has fallen out with his Islamic mentor, Hasan al-Turabi, tried to impose shariah on the Christian and animist south, resulting in its secessesion, and attempted to Arabize Darfur by unleashing the barbaric Janjaweed on it. Sudan's potential prosperity has been pissed away in warfare that has left as many as 400,000 people dead and 2.5 million displaced. Omar has been indicted for genocide by the International Criminal Court but nothing is expected to come of it.
was removed from power by his own generals and June 3, 2019 when security forces brutally killed over a hundred peaceful demonstrators and subsequently called for snap elections in seven months.

During that short seven-week period, there was a chance, and even some real indications, that a very Sudanese solution ‐ fragile, confused, but hopeful ‐ would have been found along the lines of previous transitions from military dictatorship to civilian rule. Hopes that 2019 would be something of a repeat of 1964 and 1985 have, at least for now, been dashed although it should not be forgotten that both previous transitions to democracy were brief and led back to dictatorship after a few years. Sudan is closer to the edge and it seems that a much more violent future could be in the cards if another misstep is made.
Continued on Page 49
Posted by: Fred || 06/08/2019 00:00 || Comments || Link || E-Mail|| [10793 views] Top|| File under: Govt of Sudan
Europe
Greece: Athens' first mosque to open this year
[DW] Greece's largest city is the only European capital without an official mosque. Despite years of opposition from the conservatives and the Orthodox Church, that's set to change later this year.


I always thought that was the difference between Greece and Turkey.


Athens' first official mosque is set to open in the coming months after a decadeslong fight for its construction by the country's minority

Moslem

population.


Or as an ex-president of the US would say, "Invasions have consequences."


"We hope the first prayer will be in September," said Minister of Education and Religion Kostas Gavroglou on Friday.


So maybe there isn't really a difference between Greece and Turkey.


The minister toured the nearly completed site, which is designed to accommodate some 350 people, on the outskirts of the city center with members of the local

Moslem

community.


Be careful what you say about Erdogan in Athens.


"Athens finally has a house of prayer for

Moslem

s," he said, according to radio broadcaster Athens 984.


... and more to come.


Parliament approved final plans to build the mosque in 2016 in partial response to the spread of illegal sites of worship throughout Athens and the surrounding area.

Athens is the only European capital without an official mosque. Fierce opposition from Greek conservatives and the Orthodox Church has frustrated efforts to build one, despite support for the project dating back to the 1890s.

'A GREAT GIFT FROM THE GREEK STATE'
A government-appointed executive board will oversee the mosque and select its imam. Sermons will only be permitted in Greek, the ministry said, but the prayers are expected to take place in Arabic.

"I would like to start by thanking Allah that we finally have a mosque where we can pray, we can gather, we can talk," said Zaki Mohammed, who will be the mosque's first imam.

Ashir Haidar, a representative of Greece's Shia

Moslem

community, said the mosque was "a great gift from the Greek state to the

Moslem

community of Athens."

Greece repurposed or destroyed its mosques after it declared independence from the

Moslem

-majority Ottoman Empire in 1821. Some were later constructed near the country's border with The Sick Man of Europe Turkey


...the only place on the face of the earth that misses the Ottoman Empire....


, where up to 150,000

Moslem

s live.
Posted by: trailing wife || 06/08/2019 01:21 || Comments || Link || E-Mail|| [10799 views] Top|| File under: Moslem Colonists
Belgian prosecutors drop case against cafe owner who welcomed dogs, but not Jews
[IsraelTimes] Ottoman Turkish business owner put up sign in 2014, weeks after a terrorist killed four at a Belgium Jewish museum.

Prosecutors in Belgium dropped criminal complaints against a Ottoman Turkish cafe owner who put up a sign banning Jews.

A cafe in the town of Saint-Nicolas had displayed a sign saying dogs are welcome at his business, "but Jews are not."

The La Dernière Heure newspaper on Friday reported that the Prosecutor's Office in Liege dropped discrimination charges filed in 2014 against the owner, who was not named in the report.


"You know how it is: first you let in the Joos, and then following behind them come the jihadis, blowing things up. It's nothing personal — I just don't want to redecorate the joint again."

Joel Rubinfeld, the president of the Belgian League Against Anti-Semitism told the paper that he was "disgusted and deeply disappointed" by the decision, which a spokesperson for the prosecutor's office confirmed to the newspaper but declined to explain.

The sign prompted protests internationally and in Belgium, where an Islamist had killed four people at the Brussels Jewish museum just weeks earlier.

The Ottoman Turkish text of the sign read, "Dogs are allowed in this establishment but Jews are not under any circumstances." The French text replaced "Jews" with "Zionists."

The window display, put up while Israel was fighting

Hamas, the well-beloved offspring of the Moslem Brotherhood,

in

Gazoo

, also included a Paleostinian flag, an Israeli flag crossed out with a red "X" and a kaffiyeh, or Paleostinian shawl, draped around it.

Saint-Nicolas Mayor Jacques Heleven dispatched police to the cafe when word of the display got out. He said that such anti-Semitism was "unacceptable."

But Rubinfeld told La Dernière Heure that the case's closing shows that "the fight against racism, including anti-Semitism, remains in the rhetorical realm."
Posted by: trailing wife || 06/08/2019 00:00 || Comments || Link || E-Mail|| [10793 views] Top|| File under: Moslem Colonists
French trial for support team of Charlie Hebdo, Hyper Cacher terror attacks finally scheduled
[IsraelTimes] 14 people are accused of providing the three Jihadist

button men

, who were killed by

Gay Paree

police, logistical support and weapons; trial to begin next year.

Suspects linked to the deadly jihadist attacks that struck the

Gay Paree

region in January 2015, killing 17 people over a three-day period, will stand trial from April to July next year, a legal source said on Friday.

A special

Gay Paree

criminal court will hear the case against 14 people accused of helping the attackers, providing them with logistical support and the weapons to carry out the attacks.

The victims included 12 people killed at the offices of the satirical magazine Charlie Hebdo
...
A lefty French satirical magazine, home of what may well be the majority if the active testicles left in Europe...
by Cherif Kouachi and his brother Said


...Algerian-French known wolves who'd been members of the Buttes-Chaumont network that sent jihadis to Al Qaeda in Iraq following the 2003 invasion...

on January 7, 2015. They targeted the paper for its caricatures of the Prophet Muhammad.

Over the following two days the third gunman, Amedy Coulibaly,


..the Mali-Frenchman whose wife Hayat Boumeddiene decamped for ISIS in Syria just before that particular excitement. She reportedly died of an airstrike during the Battle of Baghuz Fawqani...

killed a policewoman in the Montrouge suburb south of

Gay Paree

where authorities think he may have initially been targeting a nearby Jewish school.

He then killed four people at Hyper Cacher, a kosher supermarket during a hostage standoff with police.

All three

button men

were killed by police.


Of passing interest: their mentor, French-Algerian radical preacher Djamel Beghal, one of Al Qaeda's key men in the web connecting jihadis in England and France to the home office and to the Algerian Salafist Group for Prayer and Combat (GSPC), was stripped of French citizenship and expelled to Algeria last year.

The three attackers had claimed allegiance to jihadist groups.


...that is, Al Qaeda and ISIS, but the attack was credited to Al Qaeda in the Arabian Peninsula, which apparently funded the operation.

The source told AFP the trial would run from April 20 to July 3, 2020.


Pencilled in on my calendar.
Posted by: trailing wife || 06/08/2019 00:00 || Comments || Link || E-Mail|| [10794 views] Top|| File under: al-Qaeda in the Arabian Peninsula
The Grand Turk
Erdogan speaks to Saudi king after no-show at OIC summit
[DAWN] Ottoman Turkish President Sultan Recep Tayyip Erdogan the First


... Turkey's version of Mohammed Morsi but they voted him back in so they deserve him. It's a sin, a shame, and a felony to insult the president of Turkey...


spoke on Thursday by phone with Saudi King Salman

...either the largest species of Pacific salmon or the current Sheikh of the Burnin' Sands, Custodian of the Two Holy Mosques and Lord of Most of the Arabians....
after missing a key summit of the Organisation of Islamic Cooperation in the Saudi holy city of Makkah, his office said.

The two exchanged greetings for the Eidul Fitr festival, Erdogan's office said, adding that they also discussed "bilateral and regional issues," without elaborating further.

The phone call comes after Erdogan was notably absent from the Makkah summit of the OIC where the country was represented instead by Foreign Minister Mevlut Cavusoglu.

The Sick Man of Europe Turkey
...the most dubious NATO


...the North Atlantic Treaty Organization. A single organization with differing goals, equipment, language, doctrine, and structure....


ally....
's ties with Soddy Arabia


...a kingdom taking up the bulk of the Arabian peninsula. Its primary economic activity involves exporting oil and soaking Islamic rubes on the annual hajj pilgrimage. The country supports a large number of princes in whatcha might call princely splendor. When the oil runs out the rest of the world is going to kick sand in the Soddy national face...


have come under strain after the brutal murder last October of journalist Jamal Khashoggi in the Saudi consulate in Istanbul, which tarnished the international reputation of Crown Prince Mohammed bin Salman
...
Crown Prince of Saudi Arabia as of 2016....
Saudi prosecutors have absolved the prince and said around two dozen people implicated in the murder are

in jug

, with death penalties sought against five men.

But attention has remained focused on whether the crown prince ordered the murder, despite the kingdom's denials.


Posted by: Fred || 06/08/2019 00:00 || Comments || Link || E-Mail|| [10793 views] Top|| File under: Sublime Porte
India-Pakistan
Indian MP Accused of 2008 Mosque Bombing Appears in Court
[AnNahar] A firebrand
...firebrands are noted more for audio volume and the quantity of spittle generated than for any actual logic in their arguments...
Hindu nationalist nun accused of participating in the deadly bombing of a mosque appeared in court Friday, two weeks after she won a parliamentary seat in India's election.

Sadhvi Pragya Thakur is being tried on terrorism and criminal conspiracy charges over the 2008 attack in western India that killed six people and injured more than 100 others.

The MP for Prime Minister Narendra Modi's Bharatiya Janata Party (BJP) appeared before a special terror offences court in Mumbai, her first appearance since charges were laid last October.

Thakur, 49, had been instructed by the judge to attend at least one hearing per week. The court granted her an exemption on Thursday due to ill health.

Police say her cycle of violence
was used to carry the explosives used in the attack in Malegaon, and that she took part in a key planning meeting before it was staged.

Thakur spent nine years in detention as India's notoriously slow legal system dragged before she was bailed in 2017.

She won an emphatic victory in India's mammoth general election, taking 62 percent of the vote for a seat in the central industrial city of Bhopal.

Indian election rules allow anyone to stand for office as long as they have not been convicted of a crime.

Thakur only joined the BJP in April and the party stunned many when it named her as a parliamentary candidate the next month.

She courted controversy throughout the campaign, telling journalists that the radical Hindu assassin of Indian independence hero Mahatma Gandhi was a "patriot" -- earning her a rebuke from Modi.

Thakur also raised eyebrows for claiming that drinking cow urine had helped cure her cancer and extolling the benefits of drinking a concoction of milk, butter and cow dung.

The opposition Congress party, which was trounced in the election, have denounced her as symbolic of the rise of extreme Hindu nationalism in India under Modi.

The BJP has regularly jumped to her defense. Party president Amit Shah, now India's home affairs minister, has called the terrorism charges against her "fake".
Posted by: trailing wife || 06/08/2019 01:02 || Comments || Link || E-Mail|| [10799 views] Top|| File under:
International-UN-NGOs
Israel Prevents Hamas-Affiliated Group From Receiving UN Status
[Jpost] Israel's Mission to the UN led a diplomatic effort to prevent a

Hamas, a regional Iranian catspaw,

‐aligned group called "The Paleostinian Association for Human Rights - Witness" from receiving a prestigious status at the UN.

The United Nations


...the Oyster Bay money pit...


Economic and Social Council (ECOSOC) on Thursday granted a special UN status to several global NGOs, a step that would enable these organizations to advise the UN in various fields and take part in its activities.

Some 236 NGOs were granted this status on Thursday. Among those who applied for the special status, there was a Paleostinian organization registered in

Leb

under the name "Witness," which allegedly promotes the rights of Paleostinian refugees in

Leb

.

Its stated goals, as they appear in the organization's website, are: "Improving the living conditions of the Paleostinian refugees," "defining the rights of the Paleostinian refugees and protecting it," "promoting the culture of the children's rights among the Paleostinian community of refugees in

Leb

," and "giving the Paleostinian youth and children the needed attention and meeting their demands."

But according to Israel, this organization was, in fact, a Hamas-aligned group. Last March, Prime Minister and Minister of Defense Benjamin Netanyahu signed an order declaring "Witness" a terrorist organization in Israel.

Israel's Mission to the UN said in a statement on Thursday that "in recent months, Israel's security establishment has revealed that Witness belongs to the Hamas movement and acts on its behalf against Israel as part of a network of institutions and organizations the terrorist organization operates outside the

Gazoo

Strip."

According to the Israeli Mission, "Witness's chairman, Mahmoud al-Hanafi, frequently met with the leadership of Hamas and Islamic Jihad


...created after many members of the Egyptian Moslem Brotherhood decided the organization was becoming too moderate. Operations were conducted out of Egypt until 1981 when the group was exiled after the assassination of President Anwar Sadat. They worked out of Gaza until they were exiled to Lebanon in 1987, where they clove tightly to Hezbollah. In 1989 they moved to Damascus, where they remain a subsidiary of Hezbollah...


in

Leb

to promote legal proceedings for Paleostinian prisoners tossed in the calaboose
Don't shoot, coppers! I'm comin' out!
in Israel. Although Witness engages in humanitarian aid
and human rights


When they're defined by the state or an NGO they don't mean much...


in

Leb

, it actively promotes political terrorism against Israel, thus misleading the international community."

Following the diplomatic effort, led by Israel's Ambassador to the UN, Danny Danon, 28 out of 48 countries in the UN's Economic and Social Council objected to granting the organization the special status.

Among the countries that voted in favor: Brazil, Canada, Colombia,

La Belle France

, Germany, India, Ireland, Japan, Korea, Ukraine, United Kingdom, and the United States. The countries that voted against include Egypt, Iran, Morocco, Pakistain, Russia, Soddy Arabia


...a kingdom taking up the bulk of the Arabian peninsula. Its primary economic activity involves exporting oil and soaking Islamic rubes on the annual hajj pilgrimage. The country supports a large number of princes in whatcha might call princely splendor. When the oil runs out the rest of the world is going to kick sand in the Soddy national face...


, Venezuela, and Yemen.

Posted by: trailing wife || 06/08/2019 00:17 || Comments || Link || E-Mail|| [10793 views] Top|| File under: Hamas
Iraq
Shingal welcomes 13 Yezidis back from al-Hol camp in Syria
The slow emptying of the SDF's prison camps continues apace.

[Rudaw] A group of 13 Yezidis arrived in Shingal on Thursday after nearly five years of being held captive by the Islamic State
...formerly ISIS or ISIL, depending on your preference. Before that al-Qaeda in Iraq, as shaped by Abu Musab Zarqawi. They're very devout, committing every atrocity they can find in the Koran and inventing a few more. They fling Allah around with every other sentence, but to hear the pols talk they're not really Moslems....
(ISIS) and then fleeing to the safety of al-Hol camp.

"They separated us from our mothers and took us to different places. Later, they took us to Raqqa and forced us to go to Aleppo to fight. Wherever we were, they trained us and taught us to learn about guns and Koran," Hazim Hussein, a 16-year-old told Rudaw.

He was among the 12 other Yezidis from five villages in Shinal who were reunited with family members.

Hussein was held by the

turbans

across Syria before ending up in their last holdout of al-Baghouz. He was then transported to al-Hol refugee camp when the Syrian Democratic Forces (SDF) liberated the area.

"The [Islamic] state got smaller and smaller until it was pushed to Baghouz. We left there and went with the Syrian Democratic Forces," he said.

Some like Yusra Mustafa have forgotten their native mother-tongue language of Kurdish and only could speak Arabic.

"I haven't seen my family yet. But thank God those who are here did their best for me. I don't know where my family is," said Yusra Mustafa.

Several member of her family are unaccounted for or no longer in Shingal.

"My brother is missing; I know nothing about my father who was kidnapped in Shingal. I also know nothing of my mother. I think one of my brothers is in Shingal. He'll come to take me today or tomorrow. One of my sisters is in Germany," she added.

The Yezidi Party for Freedom and Democracy (PADE) has created 2 teams in northeast Syria, known by Kurds as Rojava. They search for missing Yezidis.

Their office told Rudaw nearly 300 Yezidis are still in al-Hol.

"The teams face some difficulties in convincing them to return because they don't believe that the Yezidi community still exists," PADE leader Omer Salih said.

"They have been told [by ISIS] that Yezidis have all died and they are kafirs (infidels). They don't want to return. It may take 15-20 days to convince them that their parents are alive and to return," he added.

Of the 6,417 Yezidis kidnapped by ISIS, some 3,369 have been rescued, but the fate of the remaining 2,992 is unclear, according to Yezidi Affairs Office in the Kurdistan Regional Government's (KRG) Ministry of Religious Affairs and Endowment.

Thousands more are thought to lie undiscovered, as UN, Iraqi, and local teams work to exhume mass graves in Shingal.

Shingal remains a disputed territory claimed by the Iraqi federal government and Kurdistan Regional Government. The area is northwest of djinn-infested Mosul
... the home of a particularly ferocious and hairy djinn...
city in Nineveh and Duhok provinces and is alongside the border with Syria.
Posted by: trailing wife || 06/08/2019 00:00 || Comments || Link || E-Mail|| [10793 views] Top|| File under:
Israel-Palestine-Jordan
Army chief says Gaza deal for calm is working, violence along border is down
[IsraelTimes] But Aviv Kohavi also signals to leaders of communities near border of

Hamas, one of the armed feet of the Moslem Brüderbung millipede,

-run enclave that IDF will not allow arson balloons to be launched into Israel forever.

Kohavi said there had been a decrease in the number of incendiary devices flown into Israel and violence along the border fence had calmed significantly from earlier this year, when

festivities

between protesting Paleostinians and Israeli troops had been a near-daily occurrence.

"The decrease... is not coincidental," he said, according to Hebrew-language media. "Right now, we prefer to give the arrangement a chance."

Despite several fires in the area being blamed on incendiary devices attached to balloons launched into Israel from

Gazoo

, the region has not seen any major bouts of fighting since a since a deadly two-day flare-up in early May that saw almost 700 rockets fired into Israel and hundreds of retaliatory Arclight airstrike
s.

On Thursday, Israel reduced the fishing zone off the

Gazoo

from 15 nautical miles back to 10 miles, a day after bringing it back up to 15 miles.

The move was apparently in response to four incendiary balloons from the coastal enclave that caused small fires in southern Israel on Tuesday.

No arson balloons landed in Israel on Wednesday or Thursday, Fire and Rescue Services spokesperson Eli Cohen said.
Posted by: trailing wife || 06/08/2019 00:02 || Comments || Link || E-Mail|| [10793 views] Top|| File under: Hamas
Olde Tyme Religion
We Will Lay Siege to Rome, Turn White House Black, Impose Jizya Tax on London, and Pray on the Slopes of the Rockies and Andes
[MEMRI.ORG] Paleostinian Sheikh Abu Hanifa Awda said in an address at the al-Aqsa Mosque that was uploaded to the Internet on June 2, 2019 that Jerusalem is the "heartland" where the banners of the Caliphate will flutter, where military convoys and brigades will assemble, and where policies will be designed in order to herald the "dawn of justice" and the birth of the Islamic Caliphate. Sheikh Awda said that the "army of Islam" will set forth from Jerusalem to conquer to world and that it will have a brigade dedicated to each of these tasks: the liberation of Paleostine, the "ravaging of the homes," the destruction of the enemies' property, the taking of

Dire Revenge

against Bashir al-Assad and Russia, the liberation of all the plundered

Moslem

countries, the laying of siege to Rome, the turning black of the White House, the imposition of the jizya poll tax on London, and the praying at the slopes of the Rocky Mountains and the Andes in order to fend off fear and danger.
Posted by: Fred || 06/08/2019 00:00 || Comments || Link || E-Mail|| [10794 views] Top|| File under: Salafists
Syria-Lebanon-Iran
U.S. Imposes New Sanctions On Iranian Petrochemical Industry
[Jpost] The United States on Friday imposed new sanctions on Iran targeting the country's petrochemical industry, including its largest petrochemical holding group, over its financial support for the Islamic Revolutionary Guard Corps (IRGC), the Treasury Department said.

Washington is pressuring Iran over its nuclear and ballistic missile program and for waging proxy wars in other Middle Eastern countries. The new measures follow a round of sanctions imposed last month that targeted the Islamic Theocratic Republic's export revenues from industrial metals.

Tensions between the two countries worsened last month when the Trump administration ordered the deployment of an aircraft carrier strike group, bombers and Patriot missiles to the Middle East, citing intelligence about possible Iranian preparations to attack US forces or interests.

Friday's sanctions target Persian Gulf Petrochemical Industries Company (PGPIC) for providing financial support for the economic arm of the IRGC, Iran's elite military unit in charge of Iran's ballistic missile and nuclear programs.

The US Treasury also designated the holding group's network of 39 subsidiary petrochemical companies and foreign-based sales agents. PGPIC and its subsidiaries hold 40% of Iran's petrochemical production capacity and are responsible for 50% of Iran's petrochemical exports, it said.

"By targeting this network we intend to deny funding to key elements of Iran's petrochemical sector that provide support to the IRGC," US Treasury Secretary Steven Mnuchin said in a statement.

The Treasury statement said Iran's oil ministry last year awarded the IRGC's Khatam al-Anbiya, the IRGC's economic and engineering arm, 10 projects in oil and petrochemical industries worth $22 billion, four times the official budget of the IRGC.

US law already punished US persons who deal with the IRGC with up to 20 years in prison because of the group's designation under the Specially Designated Global Terrorist list, a different sanctions program.
Posted by: trailing wife || 06/08/2019 00:17 || Comments || Link || E-Mail|| [10793 views] Top|| File under: Govt of Iran
Who's in the News
24
[untagged]
9
al-Nusra
5
Moslem Colonists
4
Islamic State
3
Sublime Porte
3
Hamas
2
Taliban
1
Govt of Sudan
1
Govt of Iran
1
Commies
1
Arab Spring
1
TTP
1
Salafists
1
al-Qaeda in the Arabian Peninsula
1
Hizb-ut-Tahrir
1
Lashkar e-Jhangvi
1
Govt of Syria
Bookmark
E-Mail Me
The Classics
The O Club
Rantburg Store
The Bloids
The Never-ending Story
Thugburg
Gulf War I
The Way We Were
Bio
Merry-Go-Blog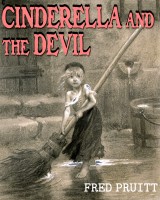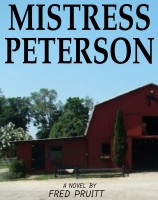 On Sale now!


A multi-volume chronology and reference guide set detailing three years of the Mexican Drug War between 2010 and 2012.

Rantburg.com and borderlandbeat.com correspondent and author Chris Covert presents his first non-fiction work detailing the drug and gang related violence in Mexico.

Chris gives us Mexican press dispatches of drug and gang war violence over three years, presented in a multi volume set intended to chronicle the death, violence and mayhem which has dominated Mexico for six years.
Click here for more information


Meet the Mods
In no particular order...


Steve White
Seafarious
tu3031
badanov
sherry
ryuge
GolfBravoUSMC
Bright Pebbles
trailing wife
Gloria
Fred
Besoeker
Glenmore
Frank G
3dc
Skidmark



Better than the average link...



Rantburg was assembled from recycled algorithms in the United States of America. No trees were destroyed in the production of this weblog. We did hurt some, though. Sorry.
18.232.56.9

Help keep the Burg running! Paypal: